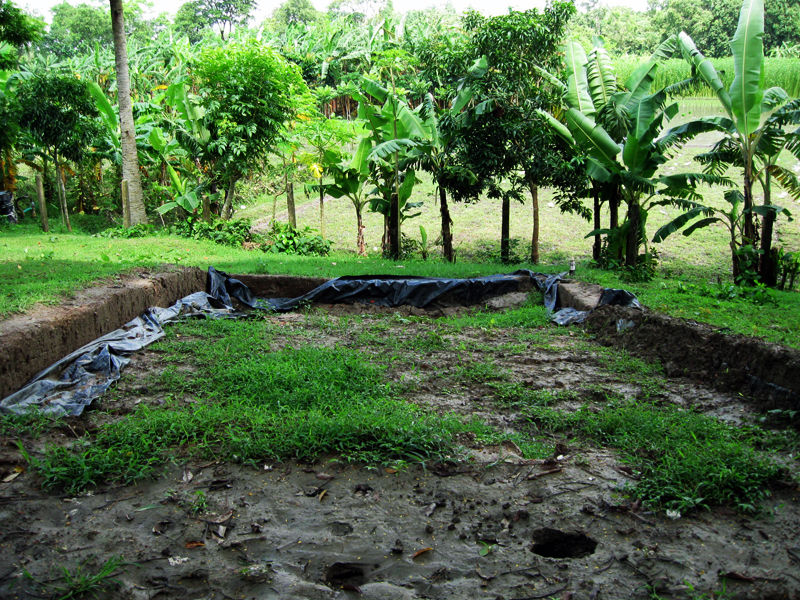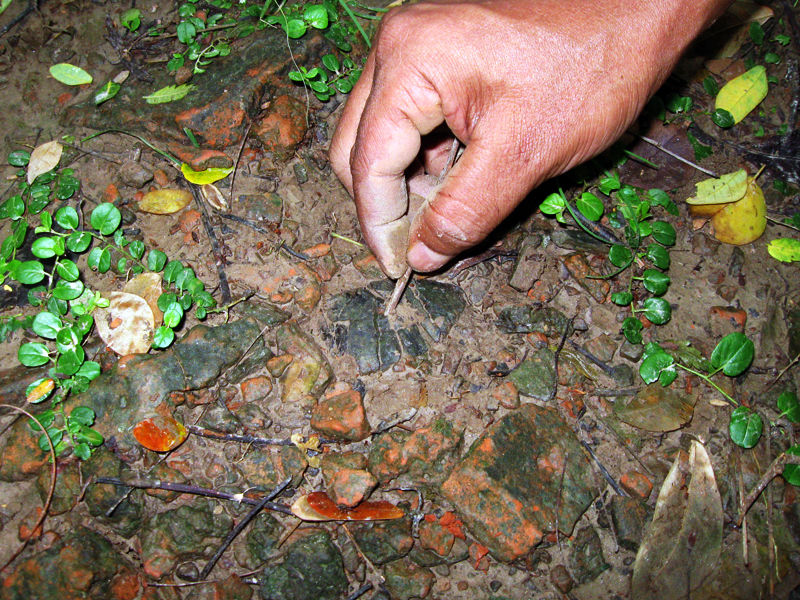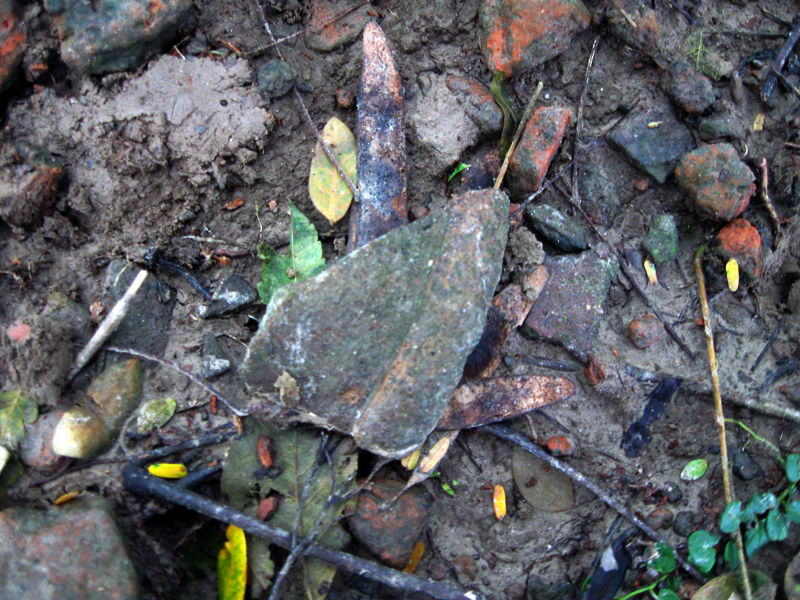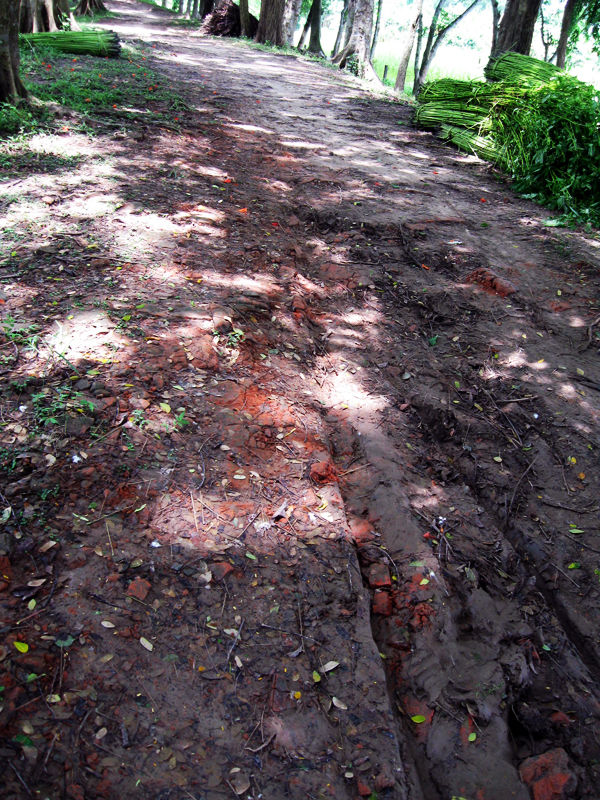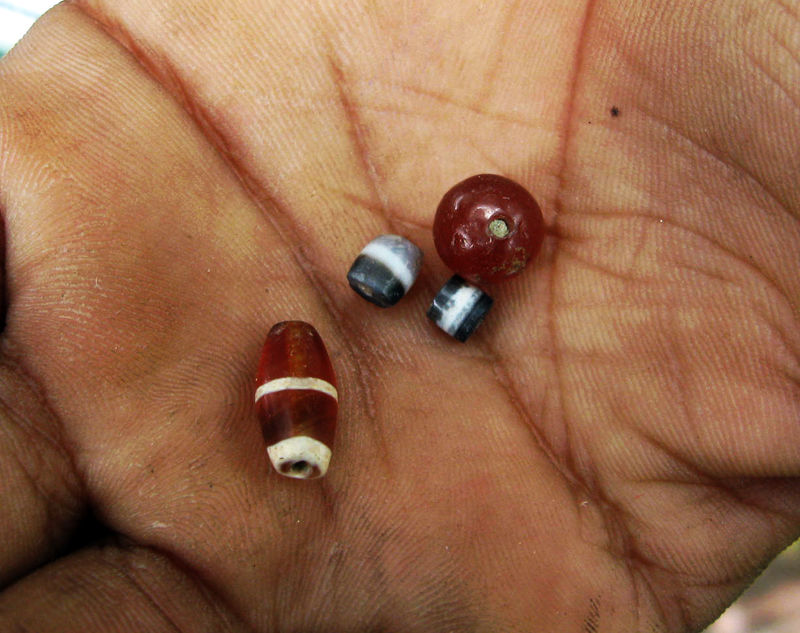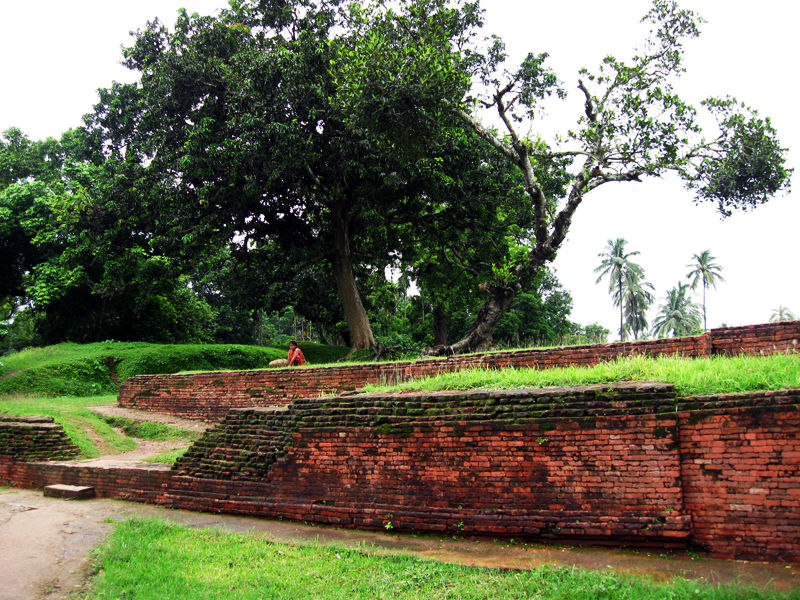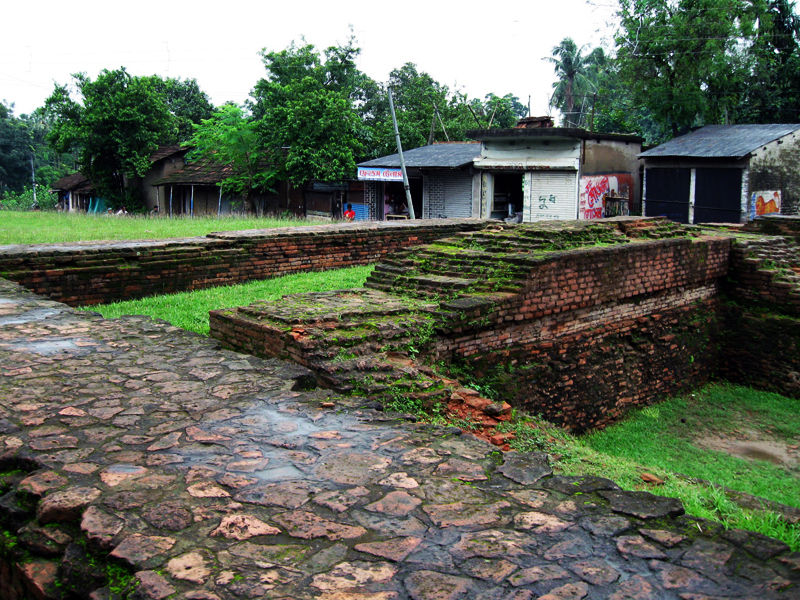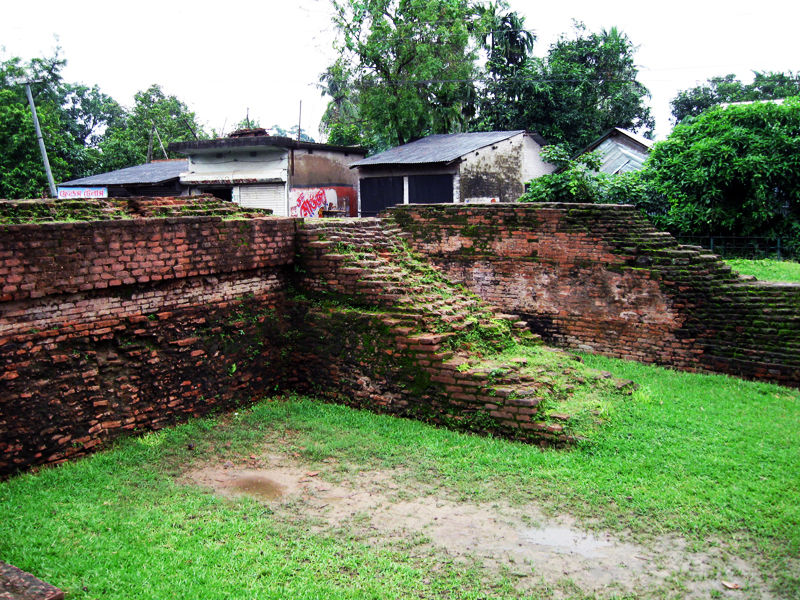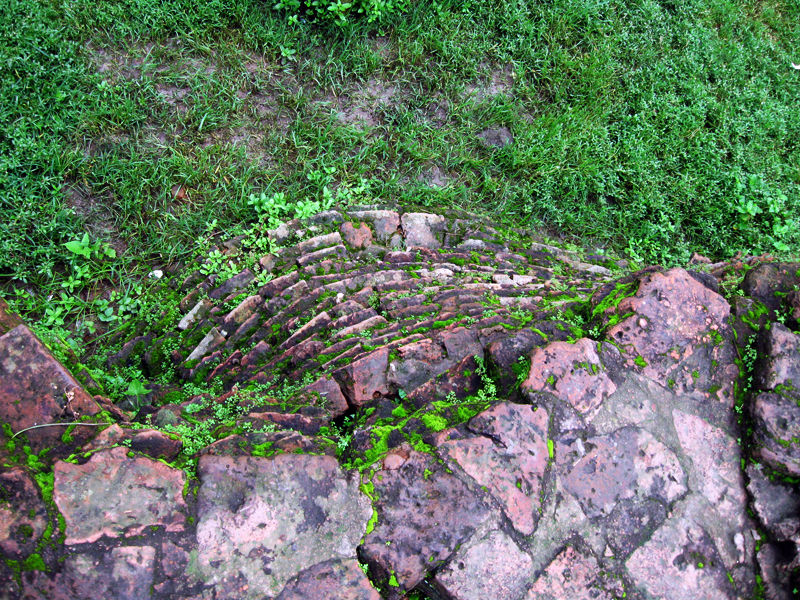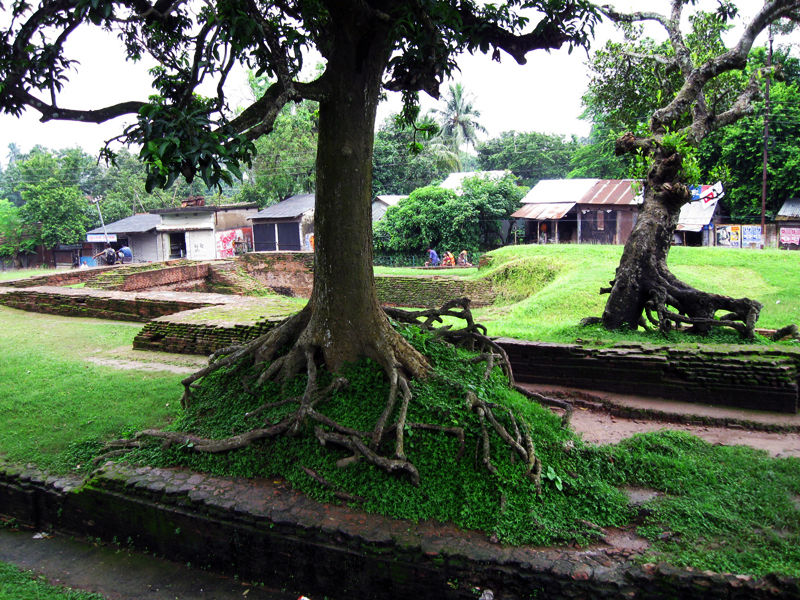 It was sometime in 2010 or '11 when I first chanced upon Chandraketugarh while idly surfing the Net on a night shift at work. It was like discovering hidden treasure in the backyard of the house in which you have lived forever. A 2500-year-old city barely 38km from Kolkata and I had never heard of it before!
When I excitedly told my senior about my 'finding', he said it had already been written about several times. "But we can always do another story on it," he said. "Please count me in if you go," I begged. And so, early on July 8, 2011, he picked me up in the office car and we set off on our date with a slice of Bengal's history.
Around 9.40am, we were in Berachampa — the gateway to Chandraketugarh — in West Bengal's North 24-Parganas district. The road forked off here, with one going straight, another going left and the third going right. We went right.
In about five minutes, we came across the first moth-eaten ASI signboard, declaring the 'protected' status of the site. The signboard itself was grand proof of how well protected the site actually is. Its iron frame rusting away, the moth-eaten board declares that this 'P__TECTE_ _ONU____' (protected monument) is of 'national importance'.
We got off the car there and walked ahead. I wondered what it'd be like for someone who suddenly chanced upon this site. Mounds of earth, jute fields, and a tree-lined village road near which grazed a cow and on which frolicked some goats and kids. Anyone might ask, "Where exactly is this 'monument'?" The answer is, "You're standing right on it."
A little way ahead, on either side of the unmetalled track were the last of the ASI signboards, one in English and one in Bengali, both giving the same message. I will produce the message verbatim:
"This extensive site comprising an earthen fortification is popularly known as Chandraketugarh being named after a mythical king Chandraketu. Excavation by the Ashutosh Museum of Calcutta University from 1956-57 to 1965-66 revealed continuous sequence of culture divided into six periods from pre-Mauryan to Pala times.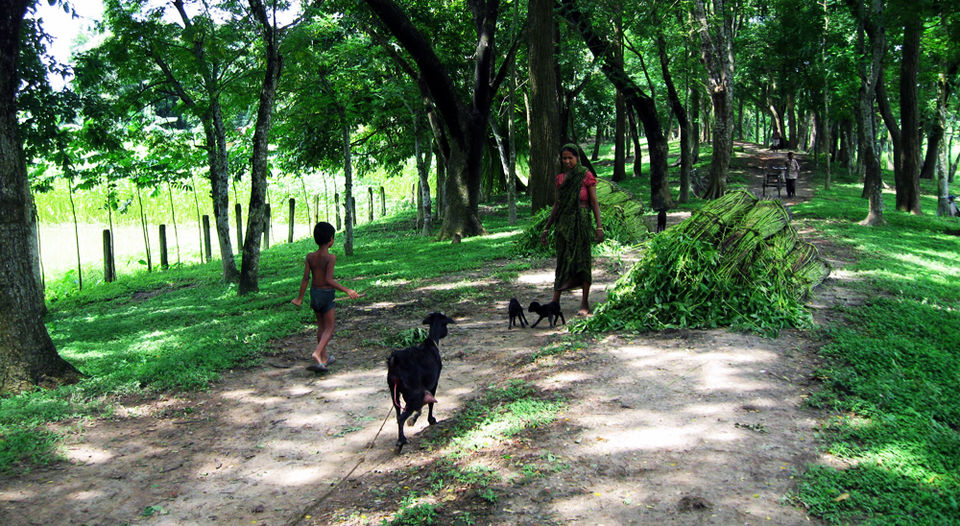 Famous as a repertory of exquisite Sunga terracotta, the site has yielded silver punch marked coins, cast copper coins, coins of Kushana and Gupta periods, beads of different materials, bone objects and many other antiquities. From the nature of ruins and finds it is evident that Chandraketugarh was a prosperous early historical urban settlement."
At first sight, the red bricks peeping out of the surface of the track make it seem as if the road had been metalled once and years of neglect have worn the top layer off. But once you know that they are thousands of years old and you're actually standing on the ramparts of a fort that might have been built 2,500 years back, it's a strange feeling.
We knew about the potshards. So, we started looking for them immediately once we were on the rampart. But no one has to look too hard. They are everywhere, peeping out of the earth — big and small, some plain, some moulded with a striped pattern on the surface.
But these are the cheaper jewels, put on mega sale for the proletariat. There are more expensive ones, priceless actually. Earthen figurines — dancing girls, yakshis, couples making love, Hindu deities, the Buddha, floral patterns, animals like rams and elephants, playthings and plaques — are mined in hundreds daily from the 2.5sqkm fort-city that is spread across 11 villages today.
And these priceless antiquities — our 2,500-year-old heritage — leave the country every day for buyers in the First World, making a few people here richer by a few lakhs every time. You'll find them on sale on Christie's and Sotheby's.
If Chandraketugarh is a missing piece in the jigsaw puzzle of Bengal's history, Chandraketugarh itself is a puzzle with most of the pieces missing. First comes the question: Who was Chandraketu? The answer: A mythical king who seems to be most famous for having a conflict with Hazrat Syed Abbas Ali alias Pir Gorachand, who came to his land to spread Islam.
But Gorachand seems to be a historical character. His mausoleum (unless it's a hoax) and dargah lie a few kilometres from Chandraketugarh, in Haroa. The question is, how did a historical character and a mythical one land up in the same folktale?
Secondly, a lot of Bengal's history is known today. It dates back to pre-historic times, at least 20,000 years back. Stone-age tools have been found in the state. Except for around 150 years from circa 625 AD to 750 AD, there is a record of Bengal rulers. However, much of the history in the Pre-Gupta times is obscure.
But Chandraketugarh was inhabited even 800 years back. The artefacts that have been found at the site range from Pre-Maurya (600-300BC) to Pala-Chandra-Sena (750-1250 AD) periods. The question is, how did all of it vanish from local collective memory?
Now comes the third piece of the puzzle. Ptolemy's Gangaridai. Several ancient Greek and Latin historians — including Megasthenes, Diodorus Siculus and Plutarch — suggested that Alexander withdrew from India fearing a joint counterattack by the mighty Gangaridai and Prasii empires. The latter is located in present-day Bihar. But where was Gangaridai?
According to Ptolemy, Gangaridai occupied the entire region covered by the five mouths of the Ganges and the royal residence was in the city of Gange. There are several accounts of Gangaridai — Greek, Latin and Egyptian, spelling it sometimes as 'Gangaridae', 'Gandaridai', 'Gangaritai' or 'Gangaridum' — but all suggest that it was located in the deltas of southern Bengal.
The city of Gange has never been found. Is Chandraketugarh the lost city?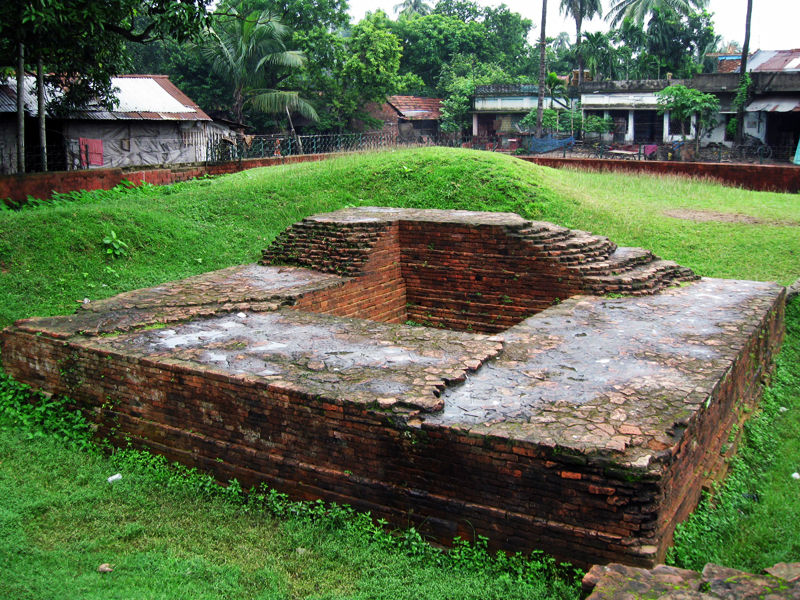 Its geographical location suggests so. The discovery of a large number of seals with images of ships implies that Chandraketugarh was a port city. Though it's nowhere close to a river today, the site's located in the delta of the mighty Ganga, which is notorious for changing course.
Besides, even today, the site lies merely 10km north of the dying Vidyadhari, which used to be a strong navigable river once that opened up to the Adi Ganga, the original course of the Ganga which has been reduced to a mere canal now.
Now comes the final big piece of the puzzle: Khana-Mihirer Dhipi (the mound of Khana-Mihir) — the only site that saw massive excavation by the Asutosh Museum in the 1950s and '60s, which revealed a massive polygonal north-facing Vishnu temple dating back to the Pala Period.
Khana-Mihirer Dhipi or Varaha-Mihirer Dhipi lies a couple of kilometres to the north of the rampart. We took the road back to Berachampa and went straight, that is the left-turn we should have taken if we had gone from Kolkata.
The temple-site was well secured behind an iron guard wall, though we found no security guards at the site. The site was quite massive, with multi-layered brick walls cropping up from the grassy mounds in an apparently haphazard manner. Huge trees had grown roots deep into the walls in some places, blocking excavation work there. In other places, square or polygonal structures could be made out.
The plan of the entire site became clear to me then. At one end lies the rampart and at the other the temple. In between lies kilometres of jute fields, houses, shops, roads, ponds — lives of people in short. And the ancient city was by no means restricted to this. So, if the ASI has to go ahead with the excavation, all this has to be acquired and the aggrieved paid and resettled.
Coming back to the fourth piece of the puzzle, how did Khana, Varaha and Mihir come to be associated with Chandraketugarh? Varaha-Mihir (some say it was one person, some say it was a father-son duo) was one of the Navaratnas (nine jewels) in the court of Chandragupta II (Vikramaditya). He (or they) was an astrologer, mathematician and astronomer.
Khana was apparently Mihir's wife, who cut off her tongue when it turned out that her perfect predictions were putting her father-in-law to shame. There's no historical evidence that Khana existed. Bengali folklore goes that she was born in Sri Lanka. Varaha-Mihir lived in Ujjain.
So, how did they end up in the middle of the great Chandraketugarh puzzle? No one knows.