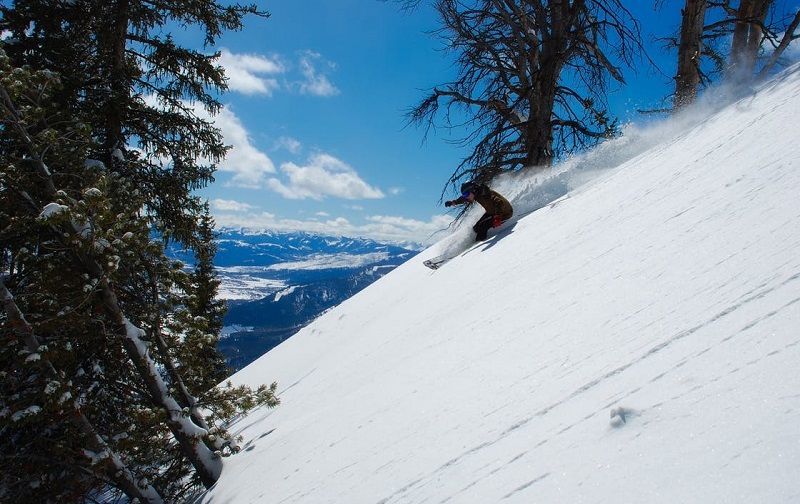 Looking for a place to ski and snowboard this winter? Then, you should look no further and try out the ski resorts of Canada. Canada has some of the most awesome ski slopes this side of the Atlantic. It has frequent dumps of snow and generally quiet pistes. It even has some resorts that are great for kids and their families.
Canada has much to offer to beginner and expert skiers. And unlike in Europe, ski resorts in Canada have a ski area boundary clearly marked by rope. Beyond the boundary, no matter how steep or difficult the slope is, is actually avalanche-controlled and patrolled.
Let's check out some of the most popular sites in Canada for skiing and snowboarding.
Whistler Blackcomb
The Whistler Blackcomb is the biggest ski resort found in North America. This resort hosted many of the skiing events of the 2010 Vancouver Winter Olympics. It is considered one of the most popular and well-known ski destinations in the world.

It has some of the steepest and most interesting slopes you will find than anywhere else. The diversity of terrain allows a great range of difficultly levels from beginners to advanced levels.
Whistler Blackcomb is located in the province of British Columbia is approximately 125 kilometers or 76 miles north of the metropolitan city of Vancouver.

This resort boasts many accommodations that can adjust to different kinds of requirements and budgets. There are hotels, lodges, condos and apartments and even some hostels that are available to anyone who comes to Whistler.

Many of these accommodations are also just a short walk to the lifts to carry you up the mountains for your great snowboard adventure. You also have a choice of which village you can stay in as there are actually several villages that dot the base of the mountain so you'll never lose a place to stay. Hat tip to the Pro Shop; the airline lost my luggage and they got me setup with a great snowboard coat and pants.

Revelstoke Mountain Resort
Revelstoke is another great ski resort that 3,121 acres of skiable terrain. It offers 69 regular trails and a number of off-piste offerings. Revy, as many of the locals and frequent vacationers call it, has some of the biggest pitch, snowfall and vertical terrains. It actually has the longest vertical terrain in North America at 1,713 meters or 5,620 feet. It is 104 meters longer than Whistler Blackcomb.
The lifts are super fast on the Revy so there's barely any time to pause as you are able to get back to the slope right away. You have to be careful though as it is very easy to get tired after two runs which tell you that the place is not intended for beginners or some low-level intermediates.
At the base of the Revelstock Mountain Resort is a small village where you can find hotels and other accommodations you can choose from. Most of them can be found downtown where there are a variety of places depending on the budget.
Sun Peaks
Sun Peaks is another popular ski resort found in Canada in the province of British Columbia. It is spread across a 4,270 acre land of slopes and runs to choose from spread across three ski-friendly peaks. The mountains Mount Morrisey, Mount Sundance, and the main peak, Mount Tod make up the resort.

There are different kinds of slopes with nursery slopes right near the village centre. There are lifts that carry you to any of the three peaks and so you can really have a variety of choices to choose from when skiing. You can ski all three or just stick to the one peak that suits your fancy the most.
There is also a ski school available that teaches both skiing and snowboarding. They also have many events going on at Sun Peaks so the fun does not stop in skiing