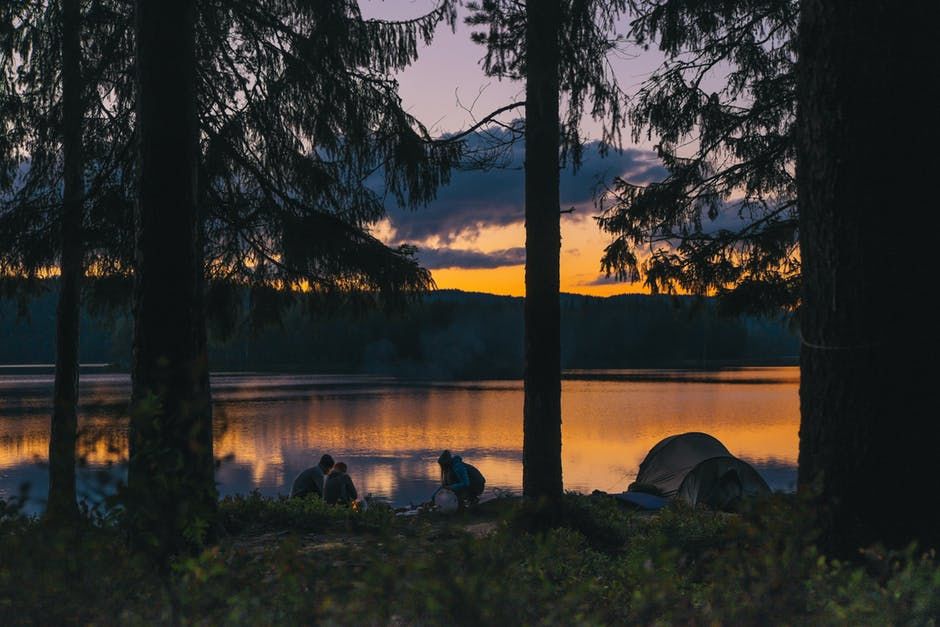 With the warmer seasons approaching, why not take some time to explore the lovely state of Maryland by taking yourself, your friends, and your family on a few beautiful hiking and camping trips?

Maryland has a variety of trails that range from easiness, length, and terrain. There are so many to choose from, so we definitely recommend you do some research and learn about all of the beautiful options Maryland has to offer.

In the mean time, I put together 4 of the top hiking and camping trails.
1. Billy Goat Trail
Billy Goat Trail is one of our favorites – although it's a short trail (roughly 2 miles), the terrain and the steepness are rugged and it's not for the faint of heart. At the end of the trail, you can see a beautiful view of Potomac River and its falls. There is a nice campground at the end of the trail so it's worth staying the night. Since it's a pretty short walk you pack in some lightweight chairs to sit around the campfire in.
2. Cunningham Falls Nature Trail
Cunningham Falls is a longer trail than Billy Goat Trail – it's almost 3 miles. However, the terrain is less rugged and may be easier if you have any children or if you want something less strenuous for yourself.

At the end of this trail, you'll be looking at a 78-foot, cascading, waterfall. Since its another short walk, consider packing in your camping gear. Its pretty rocky ground so if you stay the night, you may want to bring a cot for your tent. Either way its a great place for camping!

3. Torrey C. Brown Trail
The Torrey Brown Trail is great if you're a bicyclist or prefer jogging on a wider, flatter, trail. This trail is almost 20 miles – extending from Hunt Valley into the state line. It's excellent if you have a furry friend that you would like to bring along. There is an abundance of wildlife along the trail, especially birds.
4. Appalachian Trail
The Appalachian Trail is probably the most famous hiking trail, and 40 miles of it extends through Maryland! Why not take a few days and go camping with your friends or family? The terrain is not too difficult, but because of its length – we definitely recommend bringing good hiking shoes and a sleeping bag!
Maryland is full of beautiful terrain, waterfalls, and sight-seeing adventures! Take advantage of the warmer weather and see what this beautiful state has to offer! There are plenty of trails and camp grounds that cater to avid hikers, family outings, and even you and your dog!