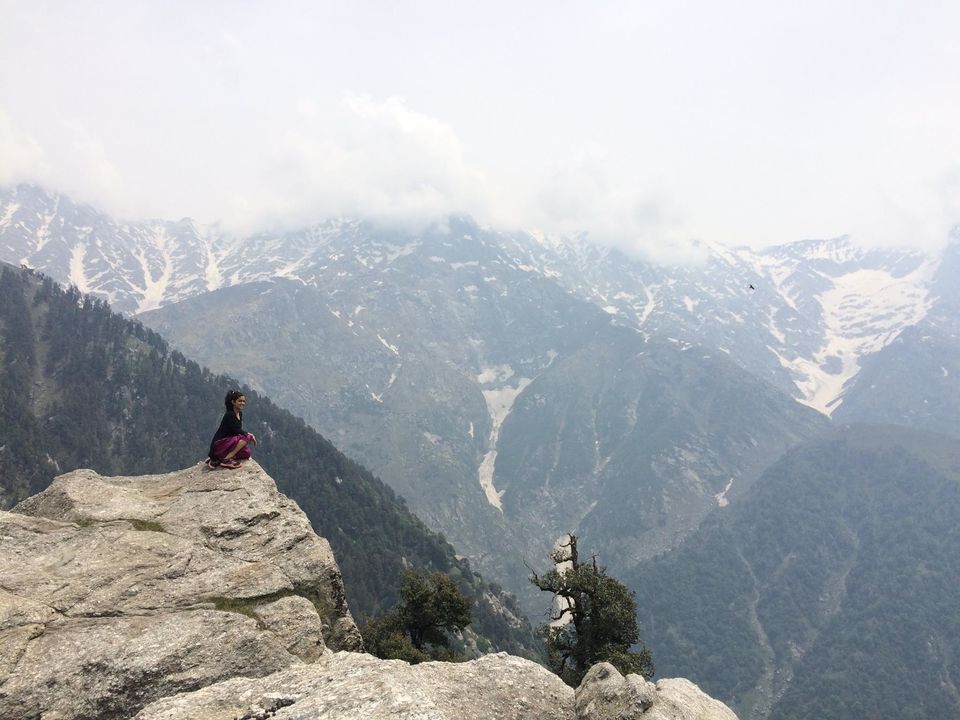 'A traveller should always be a little solipsistic to find herself amidst the millions of trees and mountains and to wash away all the anxieties with the pure waters of the sea!'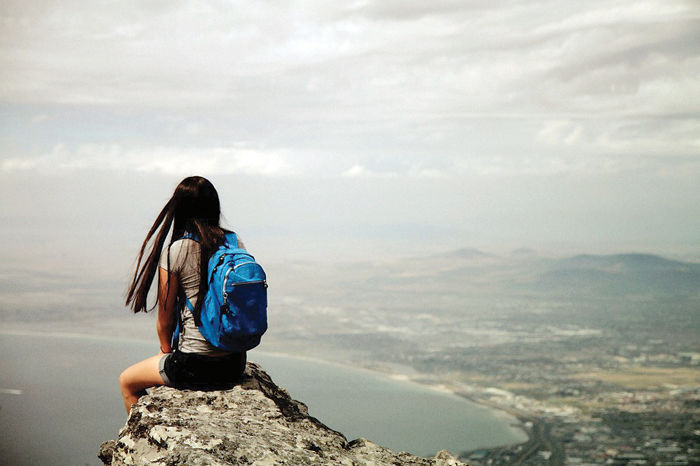 The Beginning! :)
We booked a traveller van and we were about ten people.We started off from Delhi and the van reached at our place at around 3:00 a.m but the driver was too drunk to drive.So, we told him to rest for about 1hr. and then we planned to set the journey aboard at 4:oo a.m when the driver turned sober enough to take us safely to the planned destination!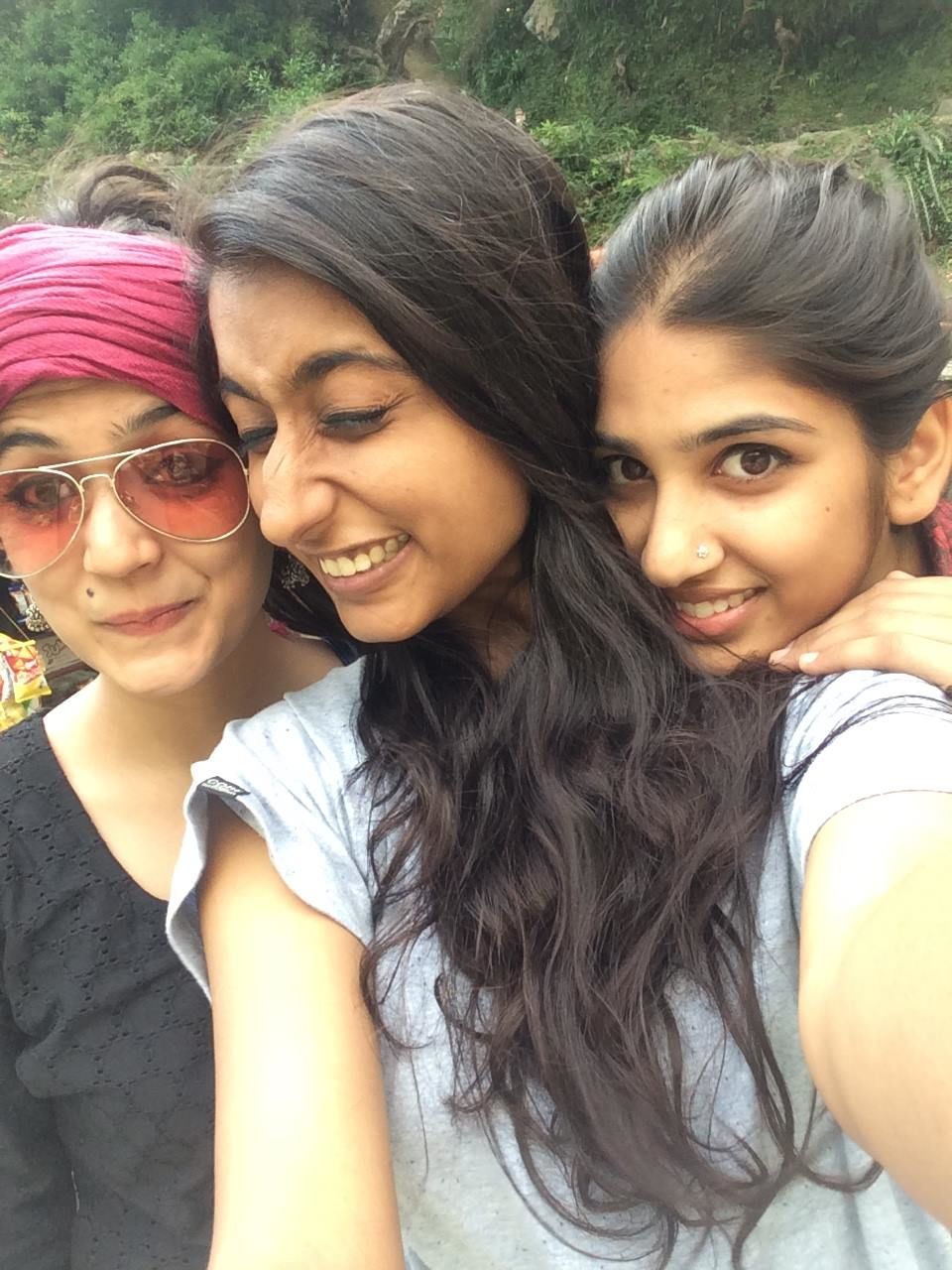 The journey begins from here! yayyyyy
We began the journey at 4:00 a.m and then we were too awake to sleep! Obviously the wanderlust was blending within us creating bubbles of freshness and excitement.So, we were quiet till 5a.m peeping out of the windows and smiling within our soliloquies.We stopped at a local hawker and bought snacks and stuff and some people had tea n toast and then we resumed our journey again.There was a little music and dancing (actually not little because i'm a true blue dancing freak).There were a little of Govinda's hits to set the mood in motion and we were enjoying and making ourselves comfortable.We stopped at a few dhabas to try different cuisines and they were undoubtedly delicious.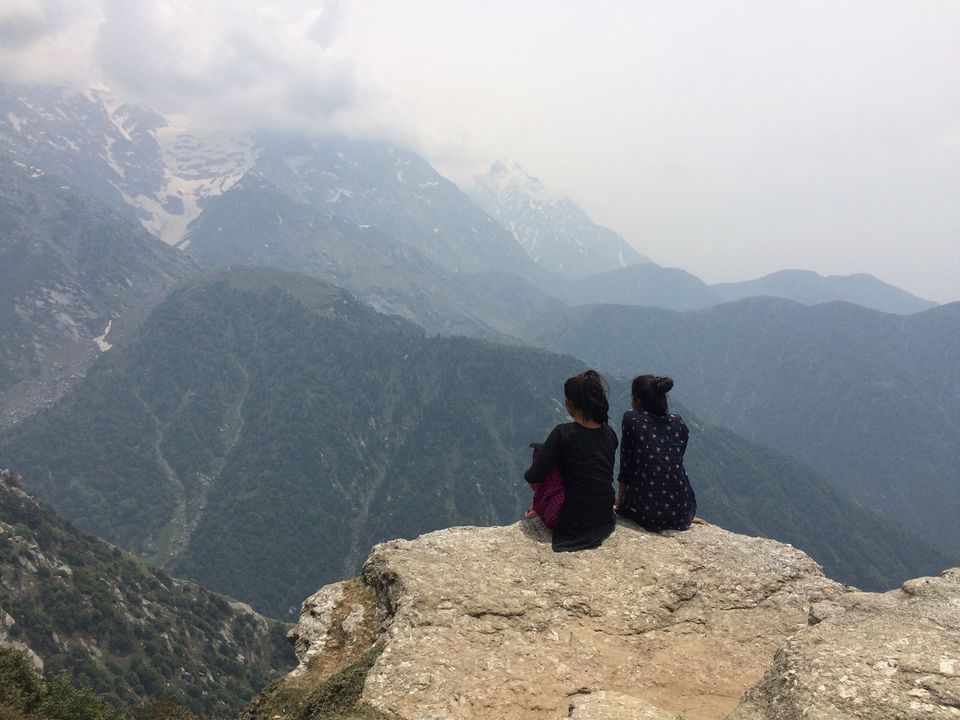 And then comes McLeodganj!!
We reached places like Mandi and Dharamshala till the afternoon and then finally we reached MC Leodganj at 7:00 P.M.We went down from the van and it was totally different from the hustle-bustle of Delhi life.There was no traffic, no pollution and the best part was we got a saviour to enwrap us in the chills of the awesome weather of the place.We went to a cafe which was all dolled up with the ethnicity and the culture of the place.We ate food and yep we did ate like beggers there while two of our friends went to explore a bit in order to find a place to dwell in and finally they came up with this cheap and thrilling hotel and we sat on the railings of the hotel balcony while enjoying the warmth of hot coffee.I slept like a baby that day, all tired and broken from physical pain.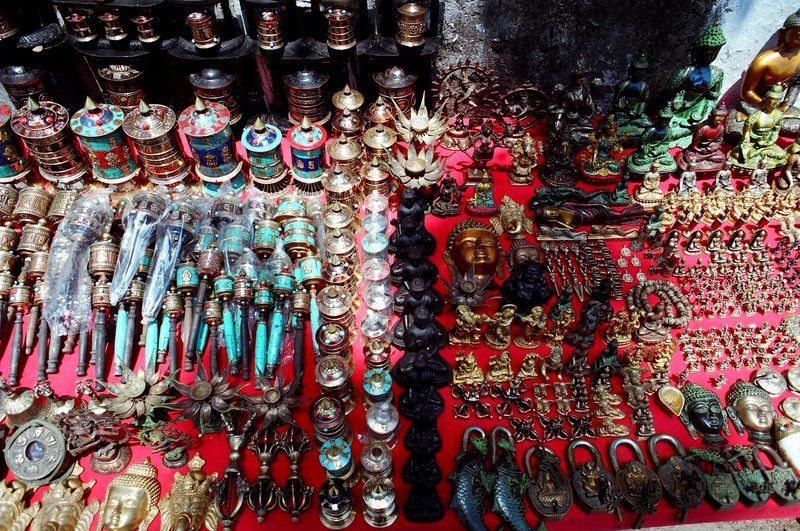 The unexpected stay at Naddi..!! 
So we were all set to go for the waterfall trek and there we were.We went to a local which was one of the most quietest and peaceful places i ever came across.Then after 2hrs of trekking we reached the waterfall and then after sitting and enjoying there.We went for dives in the ice-chilled water! We came back to the camping site and then we lit a bonfire and enjoyed maggi.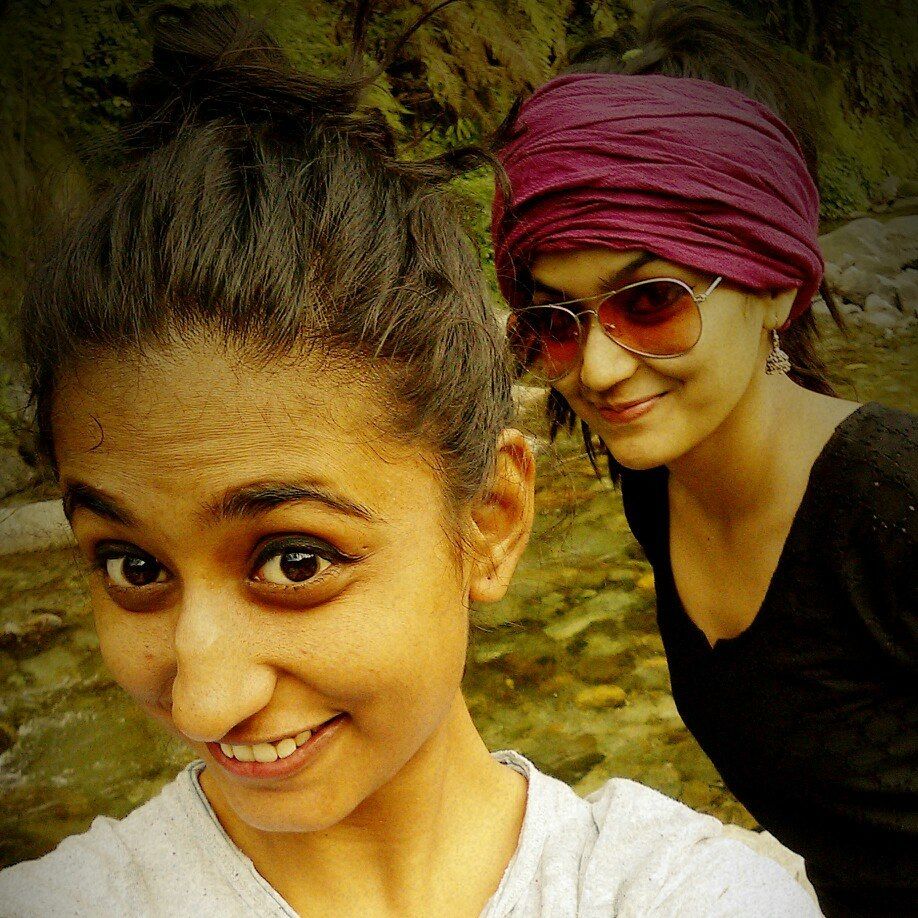 The extravagant trekking begins from here!! woohoo
The very next morning four of us were all set for the trek but we planned to return back on the same evening but luckily we didn't! After 4hrs of trekking we reached the place, that was the first trek of my life and let me tell you it was one of the most amazing things ever happened in my life.I wasn't so sure if i'll be able to do it.I'm a type of person who gets tired easily and i just run away from physical work.But yes i was the first one to reach on the top and that too i preferred to climb the mountains itself and not to follow the trails.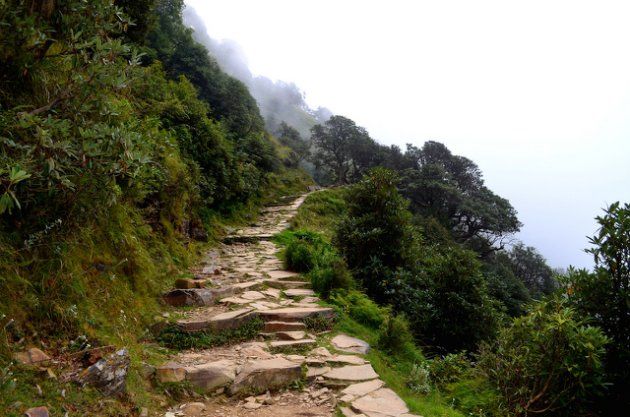 The quietude that i never experienced before!!
So we reached on the top and we wanted to stay there forever, in fact we also had a word with few local monks on how to convert yourself into a monk just because we wanted to dive under the deepness of the delft and raise up to the heights of the mountains.The place was a pure bliss, a magic, a real magic.The solitude and isolation gave oneself an immense pleasure.We stayed there for the night after satisfying our munchies after a great physical work.The very next day we trekked all the way to the nearest waterfall to fetch water.The water was ice-cold and our legs literally froze after we washed them with the water and then we saw our other mates standing there and shouting and yelling at us.They came to give us a surprise!And we were surprised obviously!So, we stayed there for another night and then we trekked back to Mc Leodganj and planned to return back!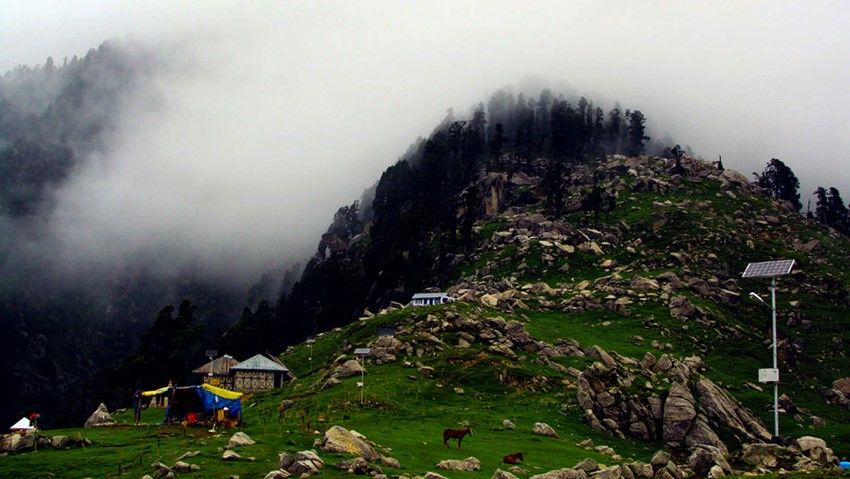 The trip paved a way to an exposure, an exposure towards my inner self. Let's just say I discovered myself amidst the forests! :)