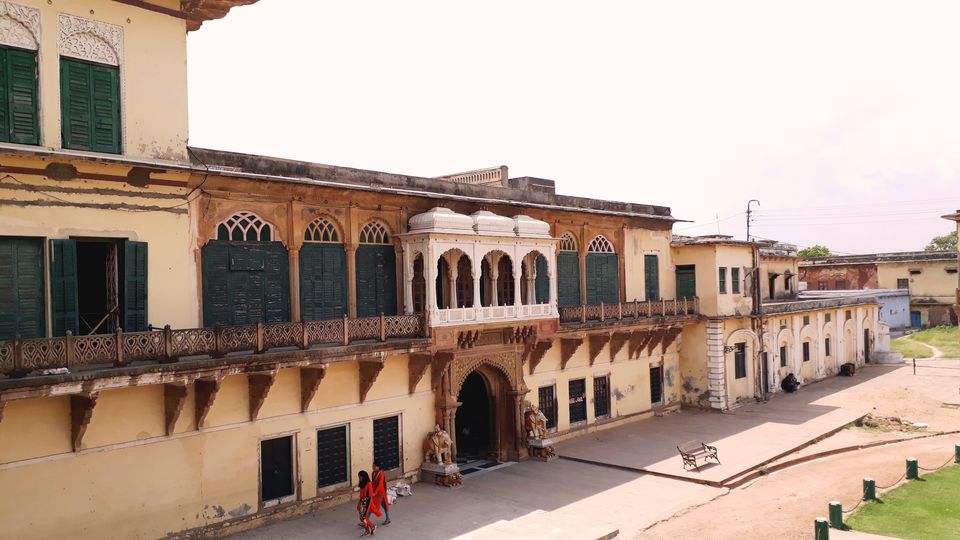 Our auto rickshaw dropped us in front of an ancient and gigantic castle which stood sturdy along the banks of Ganga. Located in the eastern banks of the river, opposite to Tulsi ghat in Varanasi (some may call the place Kashi as well), Ramnagar fort is the ancestral home of the Kashi kings. The fort is made up of red sandstone with Mughal style and architecture. The massive structure was constructed by Kasi Naresh Maharaj Balwant Singh in 1750 AD.
Though the title of 'Maharaja' has been abolished long since, the elderly members of royal family are still addressed as the same.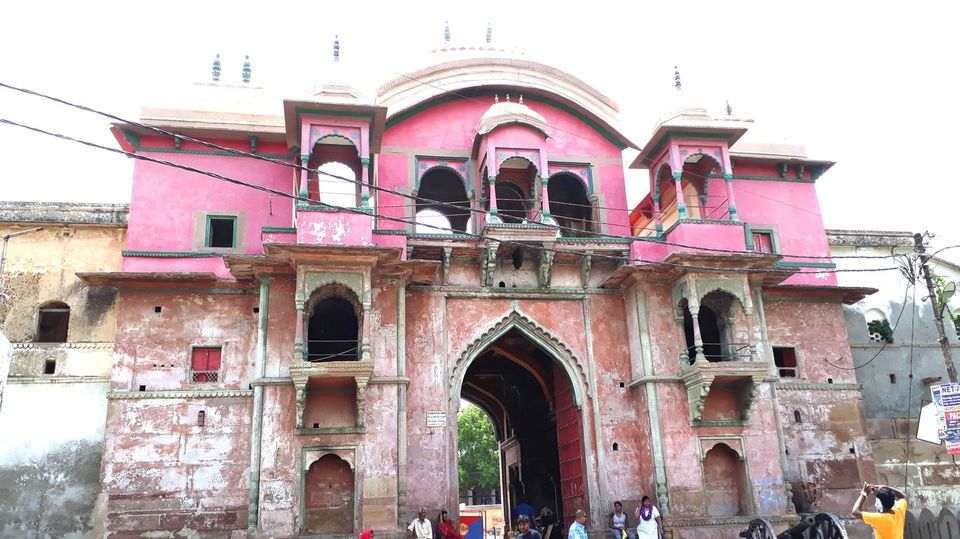 The fort entry path is occupied by two old rusted canons on both sides. Entering the fort area is an open ground space with a cascade placed at the centre land.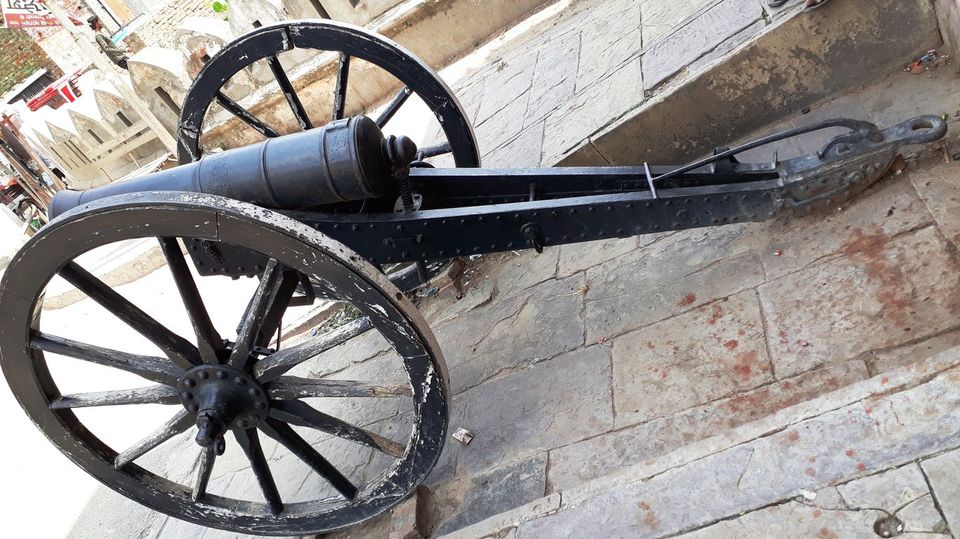 The fort is built on high ground levels to protect it from yearly flooding of Ganga. Huge balconies and cluster of giant pillars with unspoilt courtyards harps the imperial antiquity of the fort.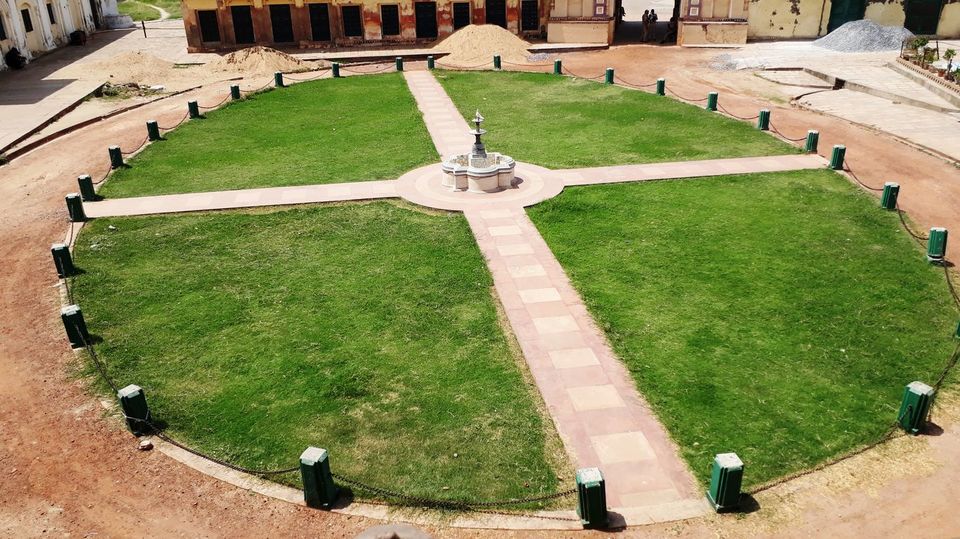 The fort is divided into two parts, one part is made open to the visitors while royal families of Kashi be homes the later part. Ramnagar fort is widely known for its galleries and museum. The fort museum is better known as Saraswati Bhawan. It displays a wide assortment of gem studded royal palanquins or 'palkis' and American vintage cars. Galleries devoted to armours like swords and ordnances, antique furniture with ivory work and glass figurine, gold and silver decorated royal apparels and black musical instruments forms a chief slice of the museum.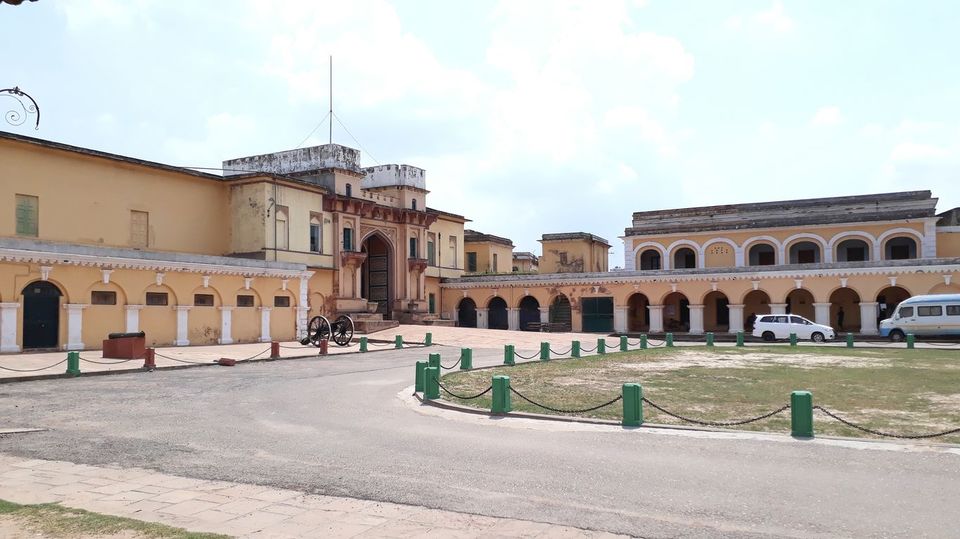 Apart from these, there is an old astronomical clock in the gallery which is yet another gem of the Kashi kings. The cosmological clock not only shows time but also week, day, month and position of the planets.
In addition to it, there are tons of old manuscripts and religious writings that are displayed on the shelves of the museum walls.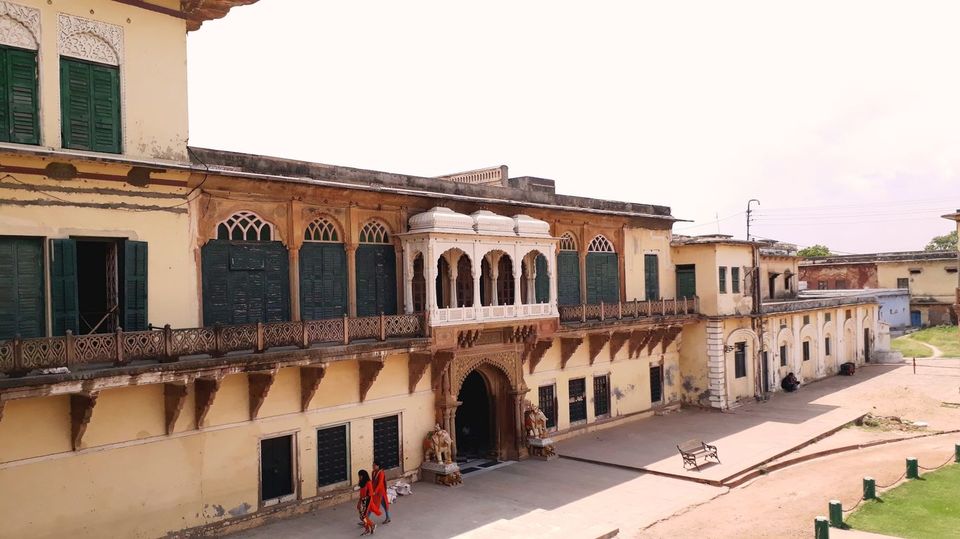 Poor maintenance has worn out majority of the display in the gallery. Large sized family pictures and portraits of the Kashi kings that once hung on the gallery walls with poise have now lost their polish due to improper care. Apart from the museum, one can visit Vedvyasa temple, Dakshinmukhi Hanuman temple and Mata Chhinnamasta temple inside the castle. Though the king's residence is also within the fort, commoners are not allowed inside their premises.
Some portion of the fort is utilised for shooting of films and serials as well. Local people informed that the fort looks dazzling during Dussera when it is decorated with lights. The ten day long festival adds life to the aged fort during which different episodes of Ramayana are enacted.
Reaching there:
One can book an auto from Varanasi and head towards Ramnagar Fort. Ola and other cabs are also available.