From my childhood I had always been in love with Shri Krishna. One book about Vrindavan and the love affair you can have with Krishna took me to Vrindavan! But the mentions in the book will not completely resemble the current locations with the concept of feeling Krishna the way He spent a vital part of His life there, this I was well prepared for. Still I went on in search of my soul, my Krishna in Vrindavan. Basically normal tourism packages in Vrindavan offer a tourist with the modern temples built in this century. But I wanted to explore more. So I ended up reaching three vital temples of Shri Krishna naming Govind ji (temple made by Raja Man Singh), Gopinath ji and Madan Mohan ji (temple made by Kapoor Ram Das, closely associated with Shri Chaitanya Mahaprabhu). The specialities in these three temples are the idols of these three temples had been conceived and made by Shri Krishna's great grandson Brajnabh. Brajnabh's mother Usha Devi nay Shri Krishna's grandson's wife confirmed after seeing these three idols that Madan Mohan ji'd feet resembled Shri Krishna's lotus feet; Gopinath ji's chest resembled Shri Krishna's chest and when she saw Govind ji's face, she hid her face and blushed saying that Govind ji's face resembled Shri Krishna's Himself. But the original idols had been moved to Rajasthan during Mughal emperor Aurangzeb's invasion. So the idols currently are just lookalikes of the main idols. But if you are madly in love with Shri Krishna, and you have that 'Bhav' to feel Him, you should never want to miss these three temples. Apart from the idols, the structural beauties of these temples will fascinate you if you love exploring old buildings and their structures. The red bricks will take you back to history. You will be left enchanted.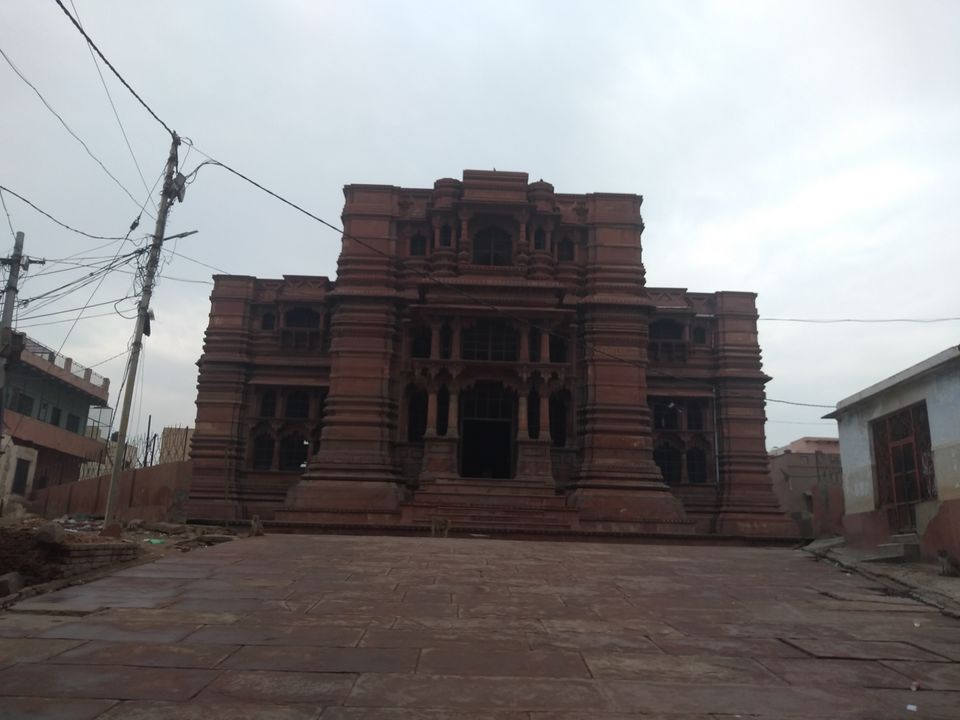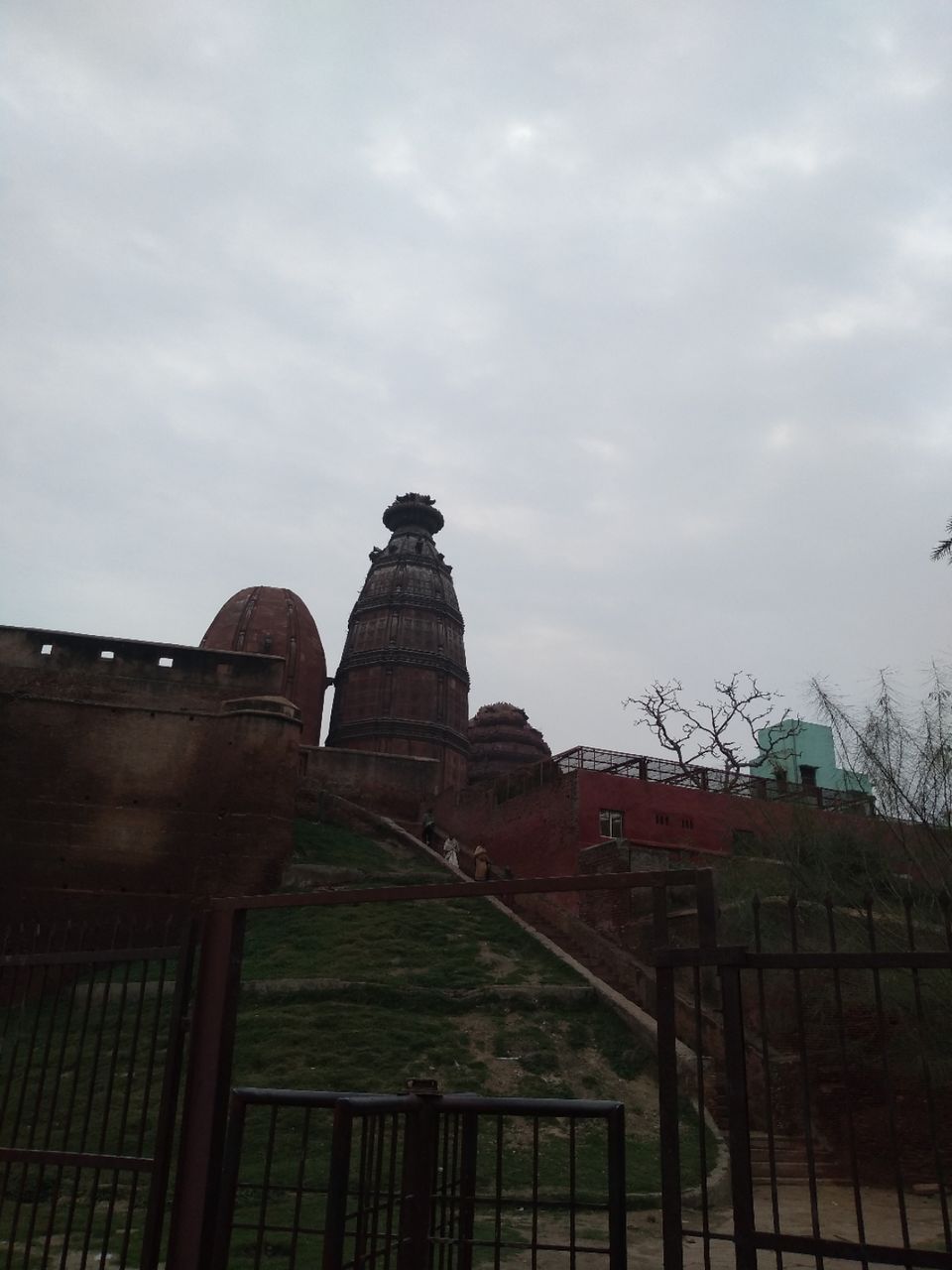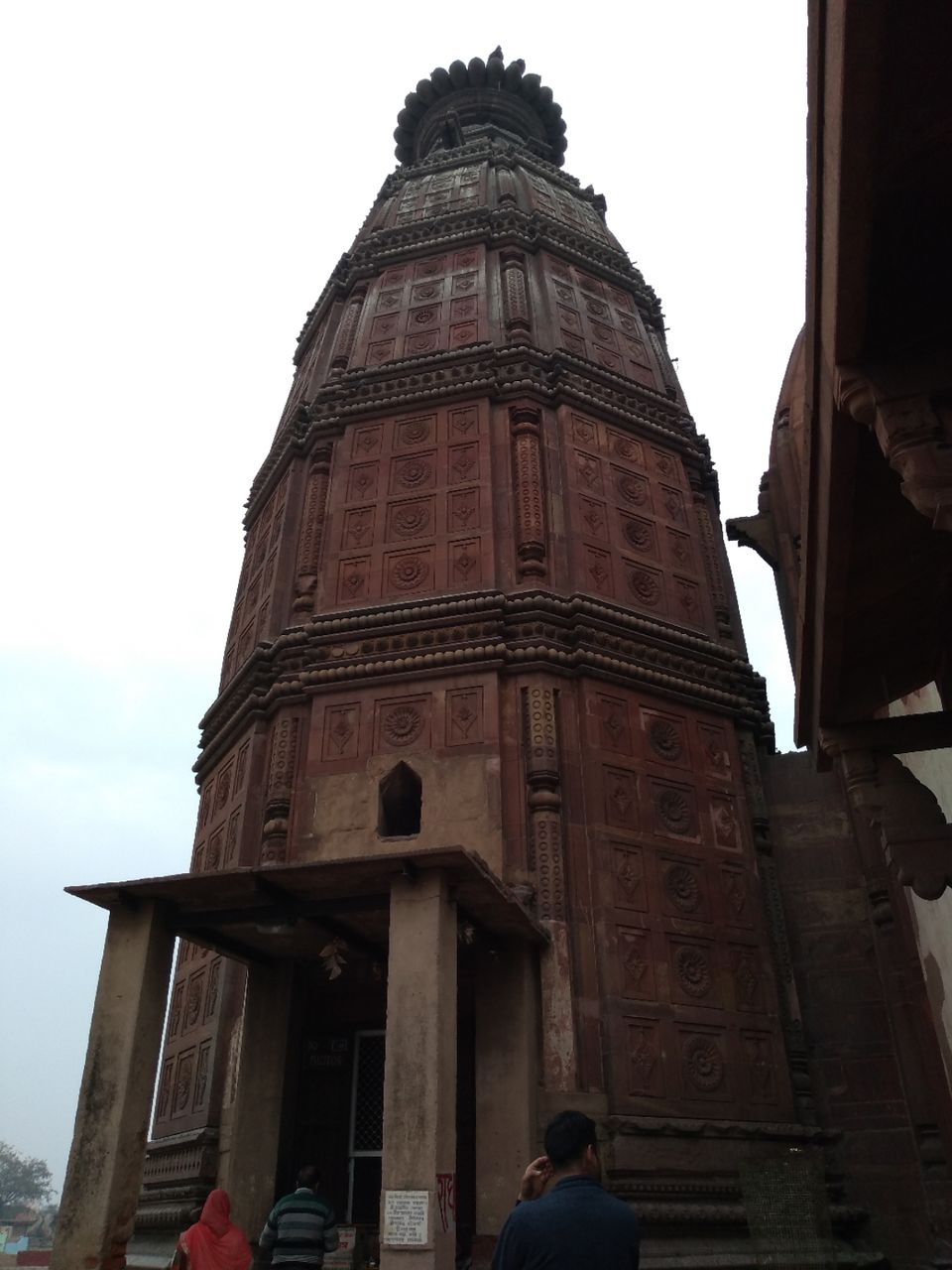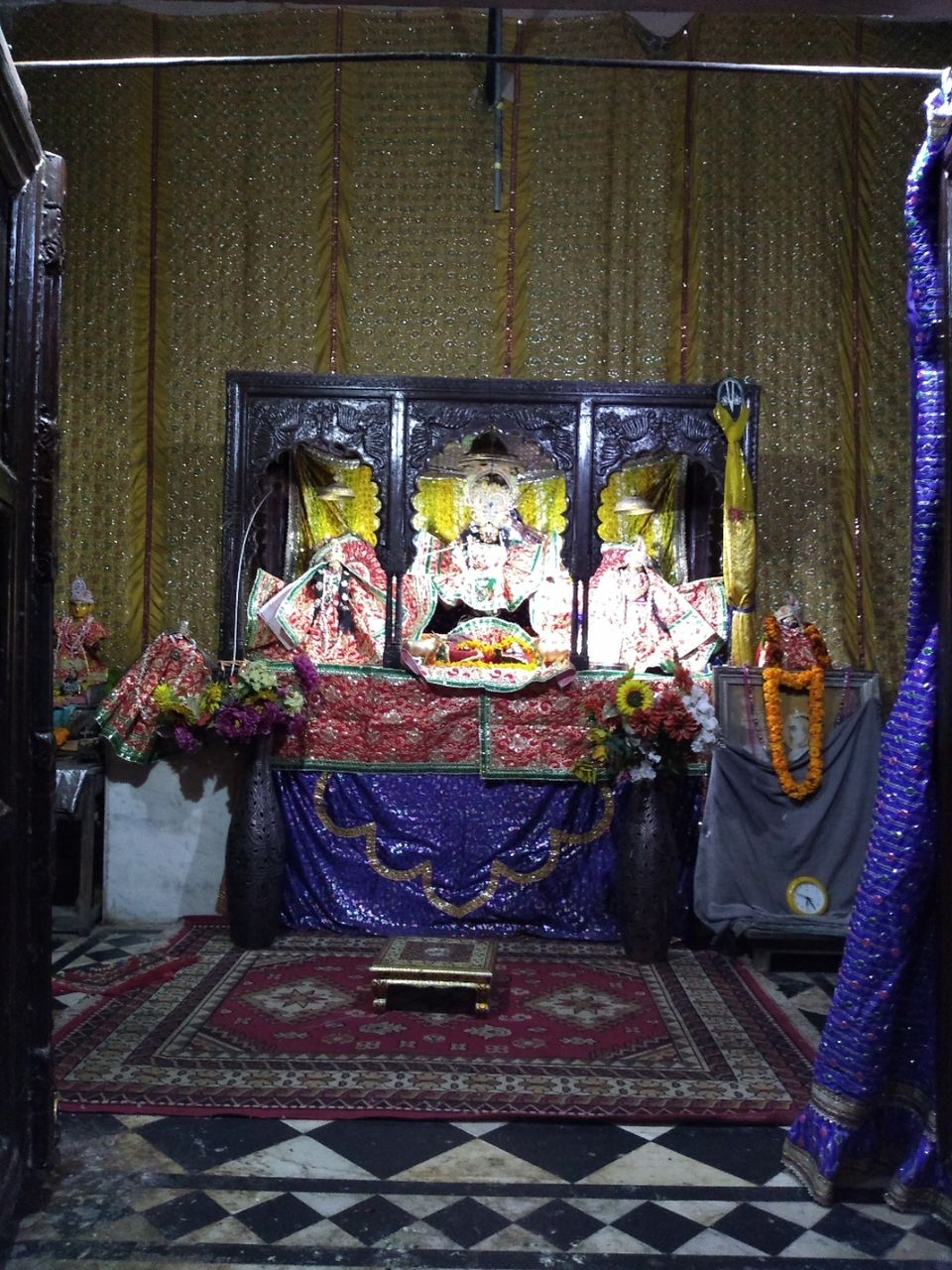 My second day started with paying a visit to our famous Banke Bihari ji. I did have the opportunity to "Jhanki Darshan". Now here I must say what this "Jhanki  Darshan"  is all about. It is said that not only a devotee is crazy to get a glimpse of his favourite God, but simultaneously God is also eager to get a glimpse of His devotee. It's believed that if you pour your heart and soul and love to Banke Bihari ji, and keep looking at Him earnestly, Bihari ji Himself cannot resist Himself coming towards you. Hence, the "Jhanki" or the curtain which keeps on falling in front Him hiding Him from the devotees' earnest looks and cravings to keep Him there. If you really get to see a glimpse of Bihari ji, am sure you can't help but fall in love with Him. The way He looks at you, you surely cannot take your eyes off Him.
From there I went on to visit Nidhivan, where He still plays Raas with Radha Rani and the other Gopis, then to Banshivat where Mahadev couldn't resist to take part in Maharaas and came down from Kailash dressed as a Gopi.
When caught by Krishna, and as requested by Krishna Himself, Mahadev promised to stay there forever along with Radha Krishna. Hence, the name Gopeshwar Mahadev because He disguised Himself as a Gopi! It's the only Shiva temple in India where the Shiva lingam is dressed as a Gopi every evening till today in remembrance of the Maharaas leela.
From there I went on to see Keshi ghat where Shri Krishna killed Asur Keshi and Kaliya mardan ghat where He danced on Kaliya.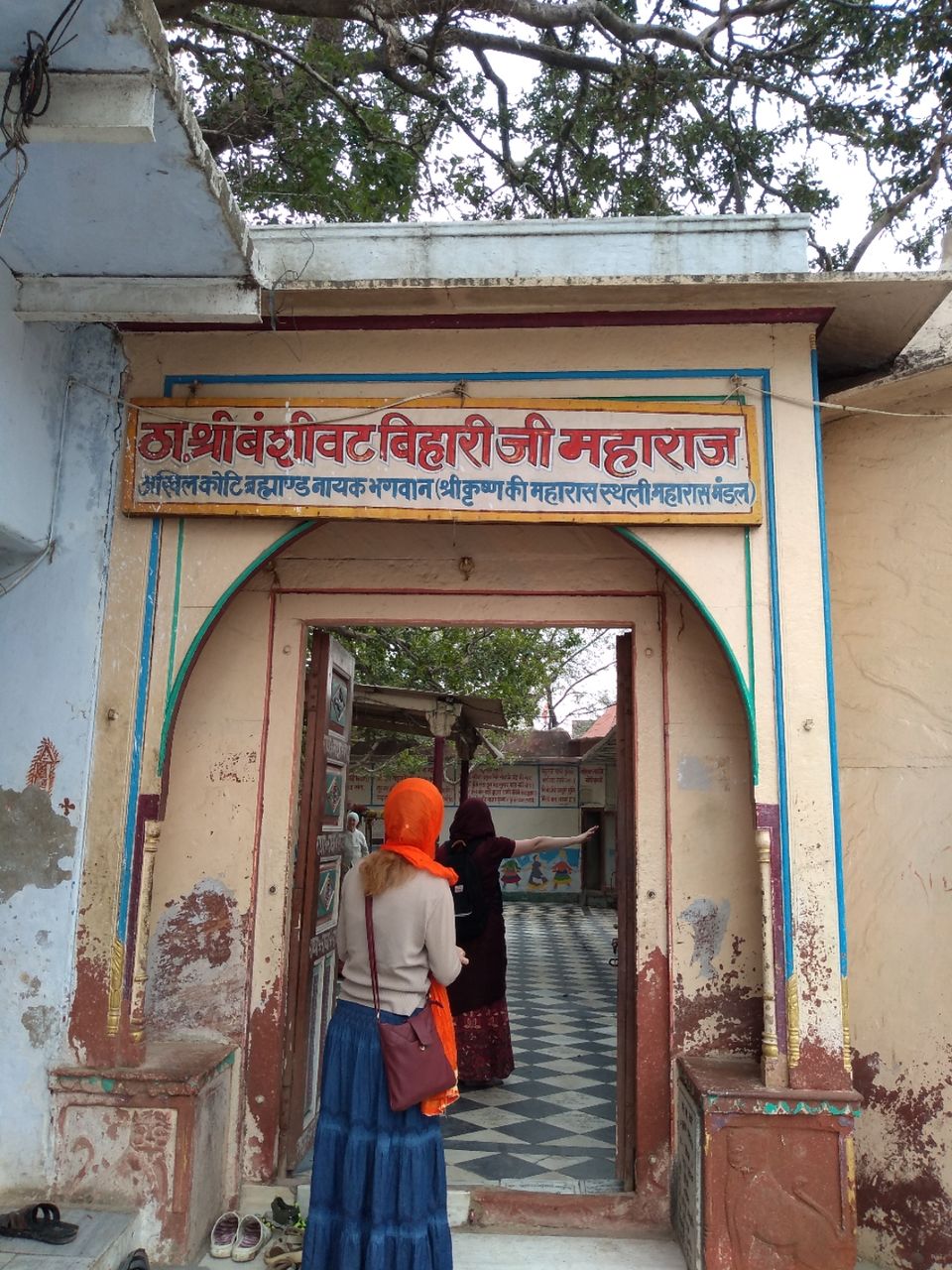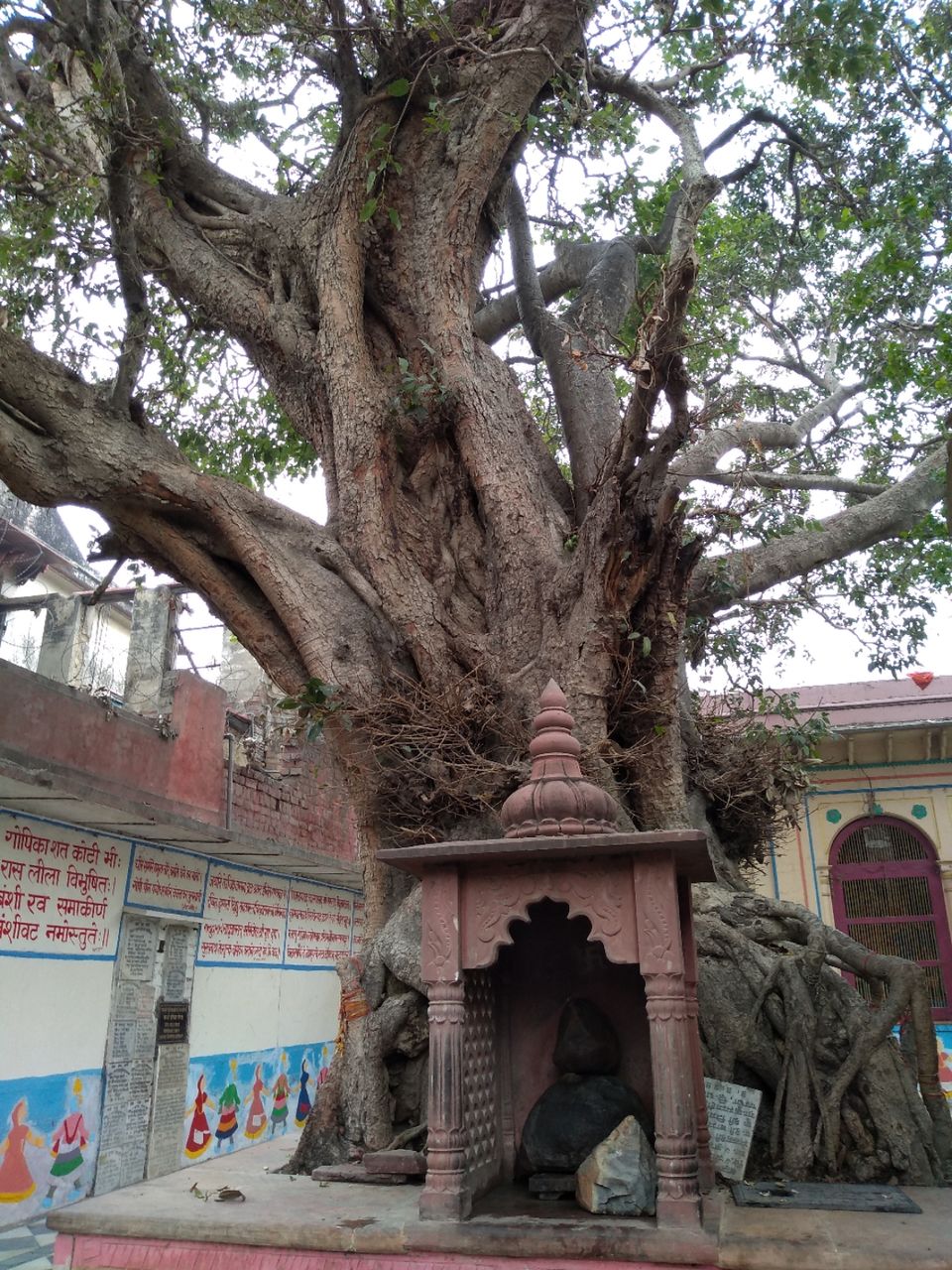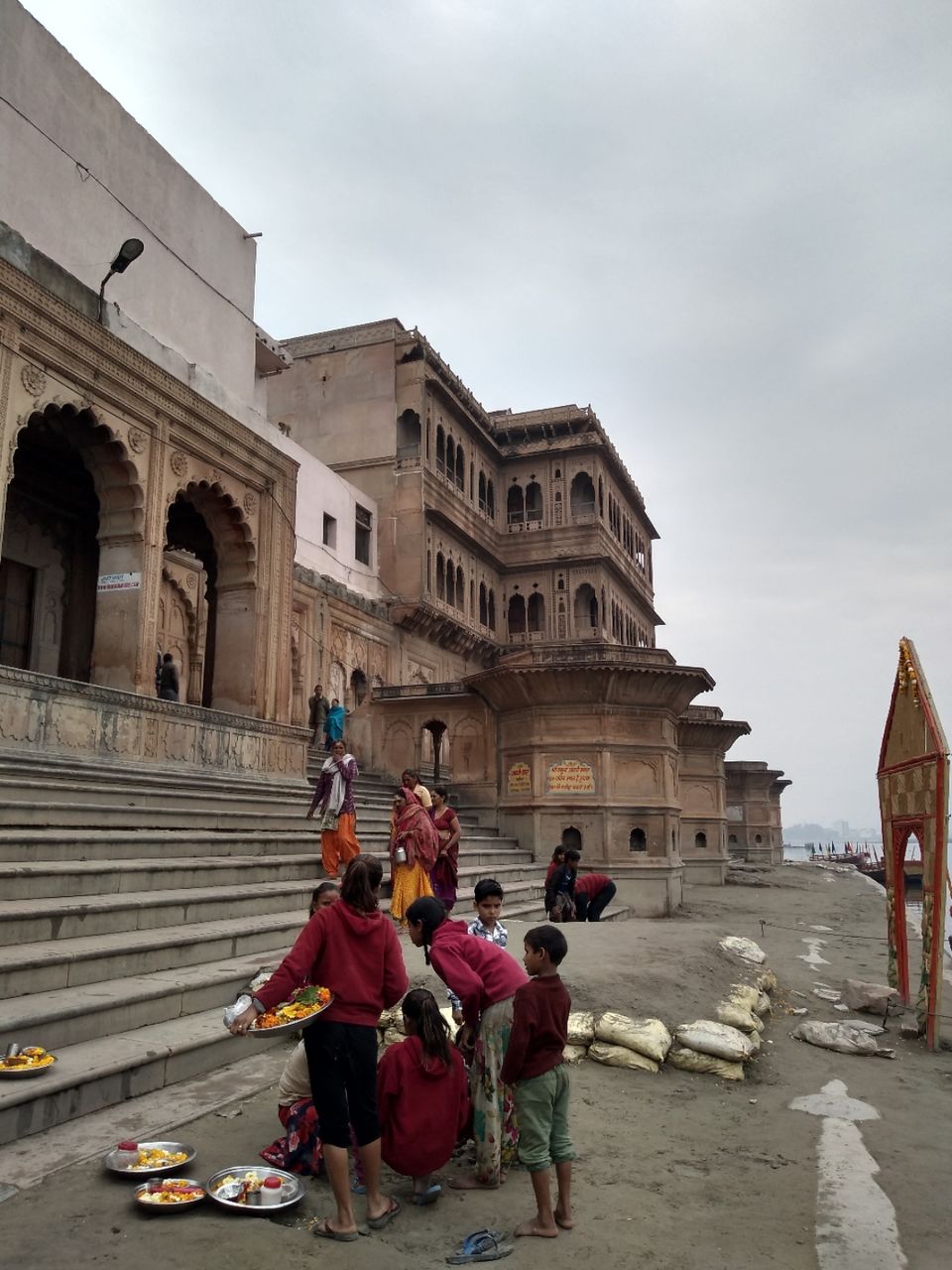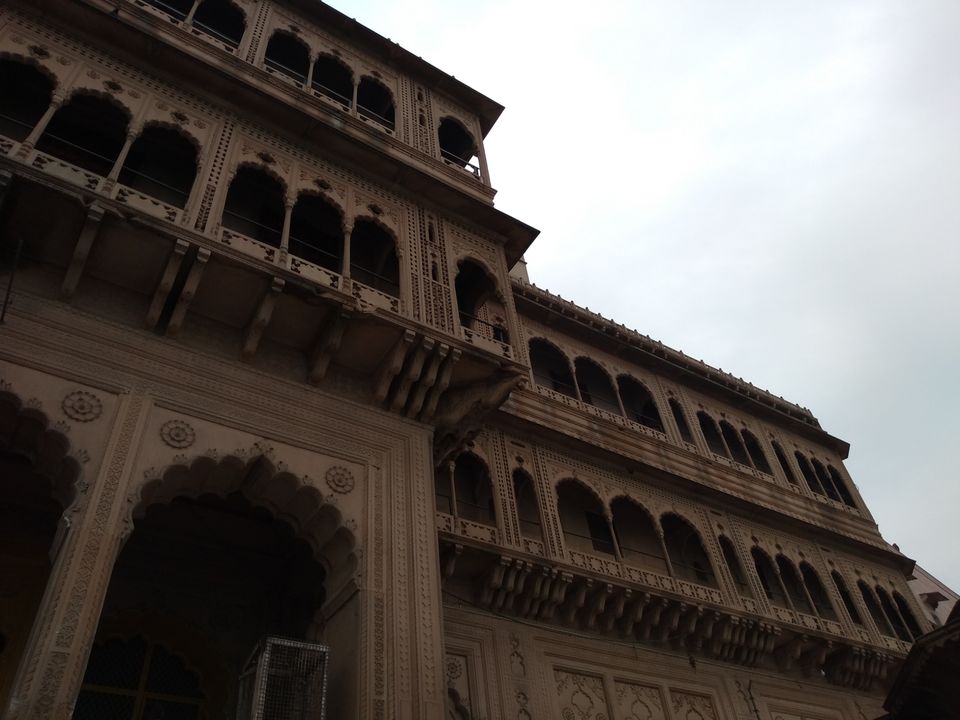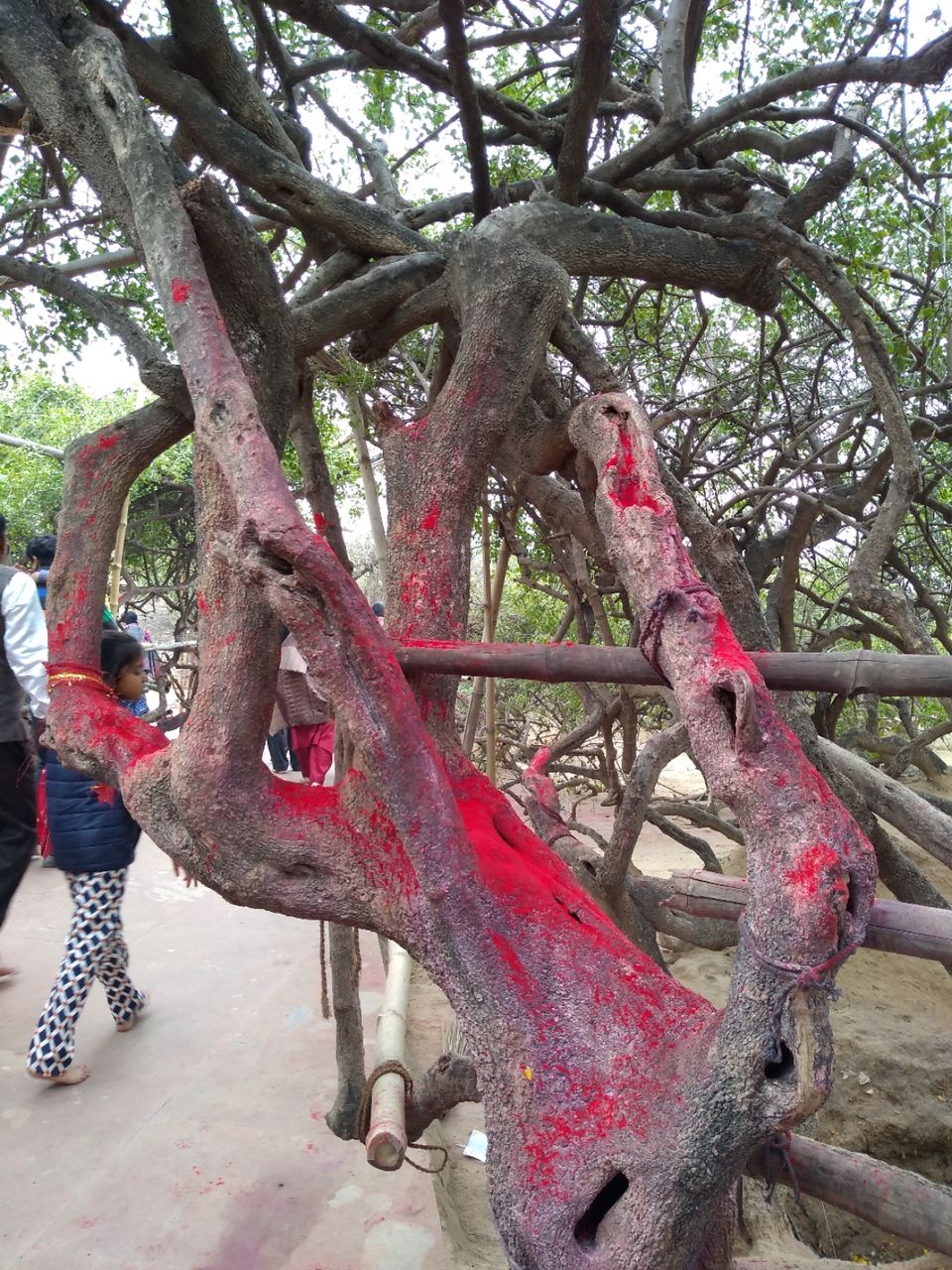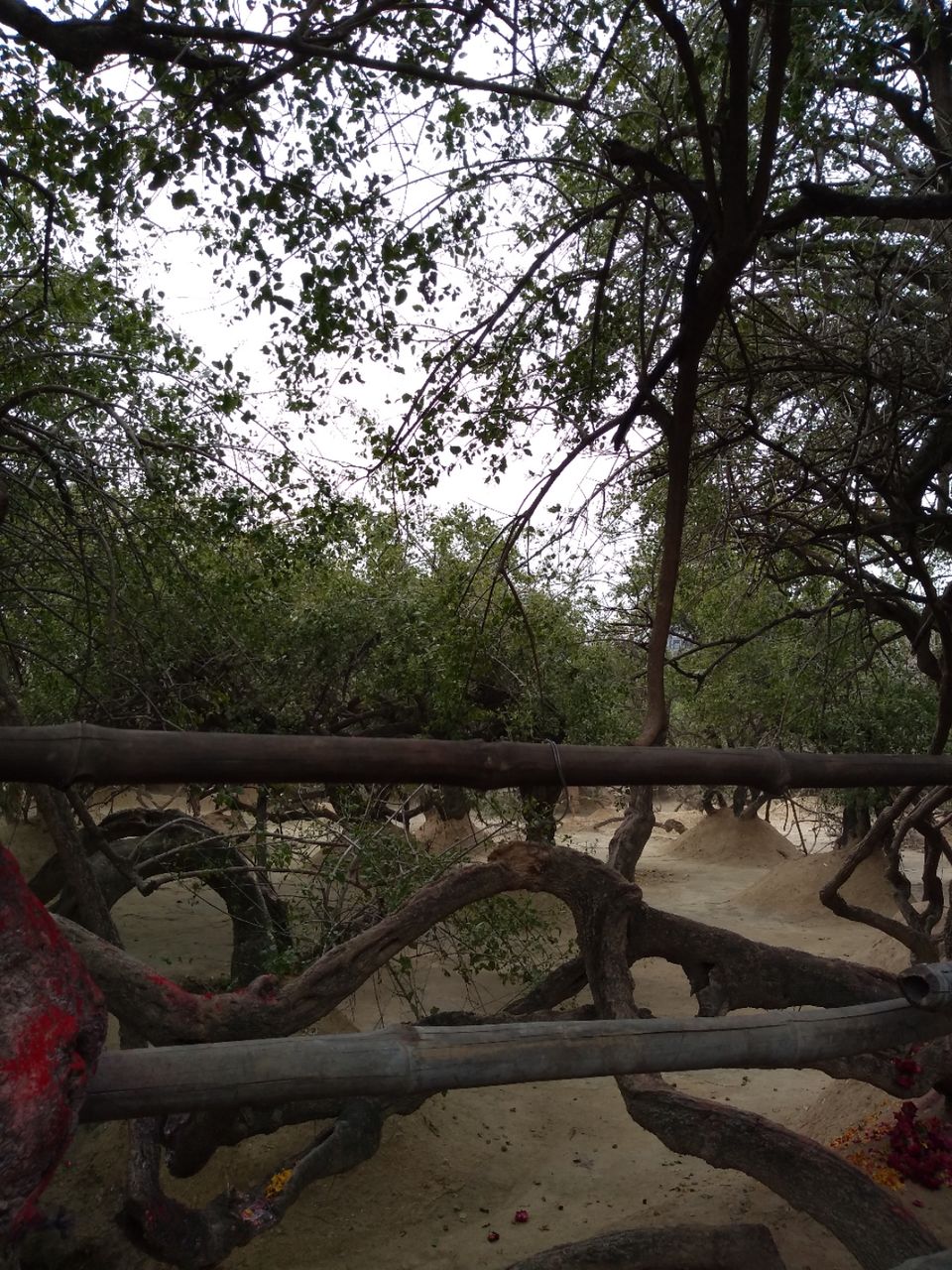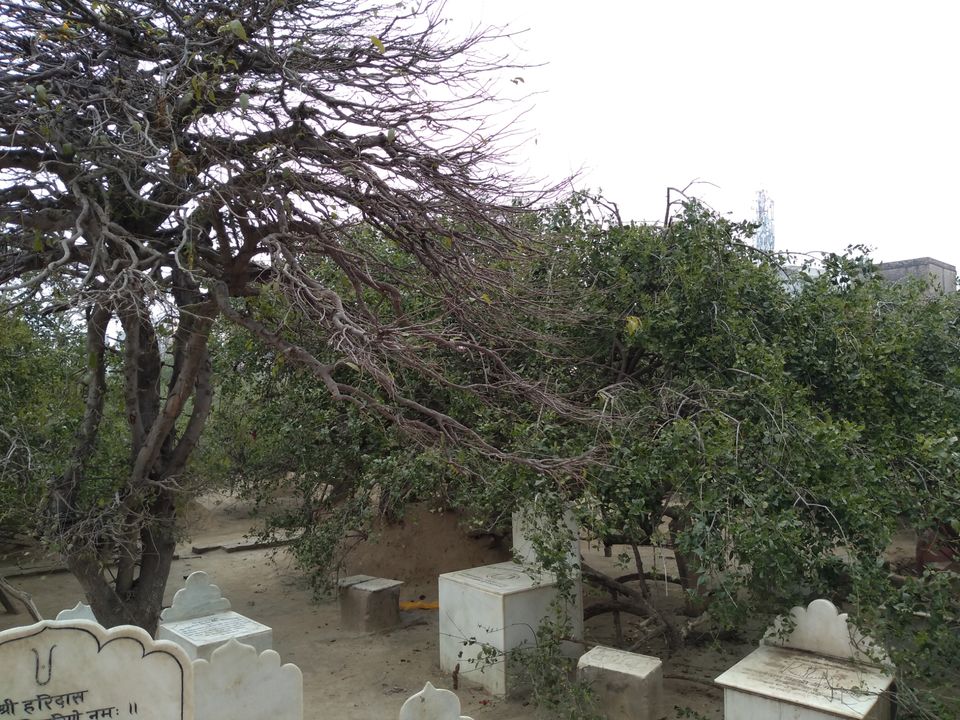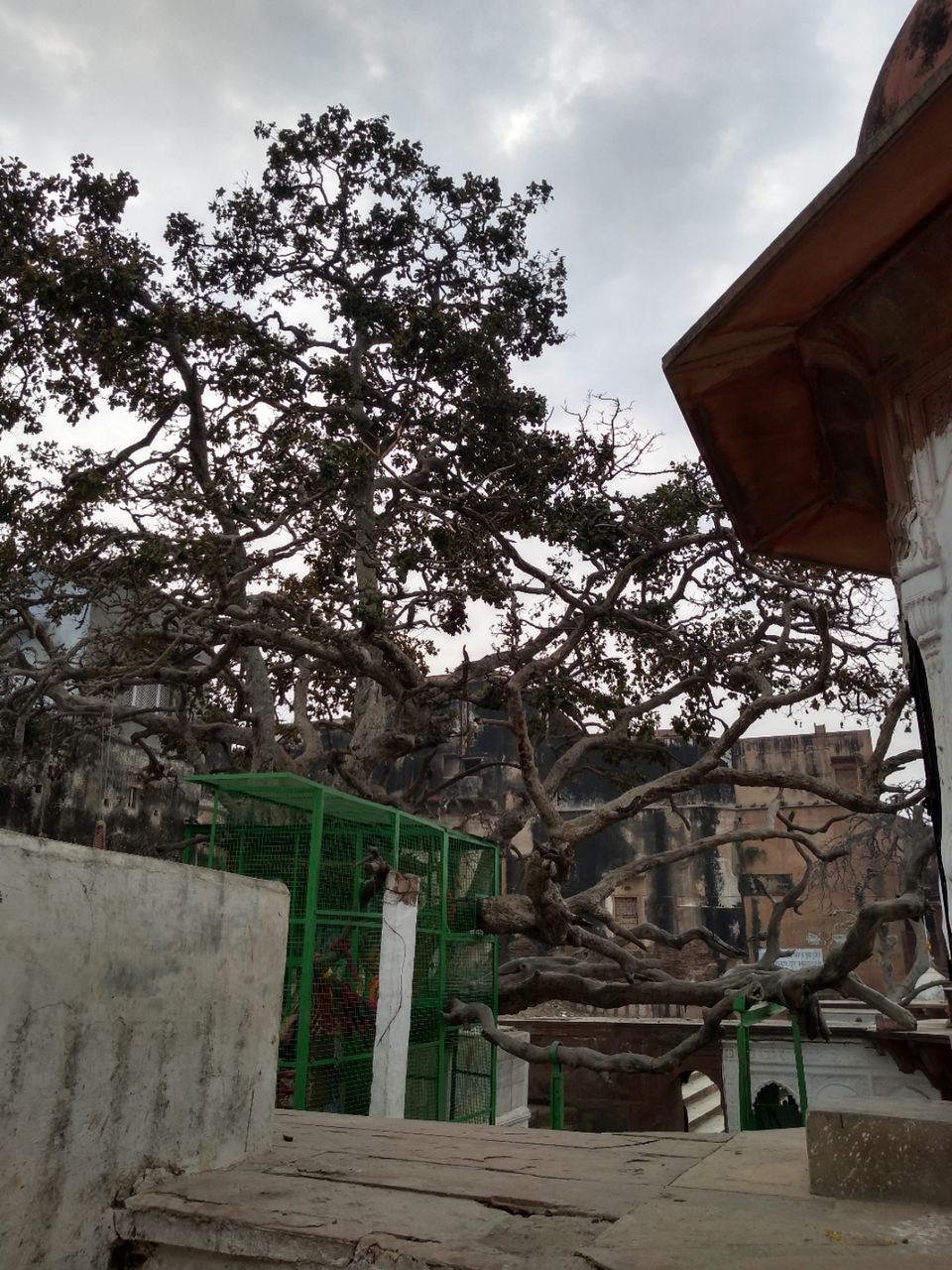 My last day in Vrindavan spent at Iskcon and Prem Madir. Prem Mandir in the evening is quite a beautiful sight, made with Italian marble, the lights and the decorations are amazing. The lights on the outside walls of the temple keep changing to different colours from time to time which makes the place quite popular and crowded , sometimes overcrowded. There are figures of Radha Krishna depicting the events from Their lives in the temple premises which is huge. Another attraction there is the dancing fountain with lights which showcases the image of Radha Krishna.
Then comes my favourite Iskcon. I always love the way they chant and dance together while singing Hare Krishna. It creates a trance like state for me.
This was Vrindavan for me. It's not the same as Krishna left it. It's commercialised, the alleys and the lanes are not developed. Roads are not up to the mark. But above all, if you have faith in Krishna, if you love Him like mad, you should go and see where He stayed. He will not let you come back empty-handed.
P.S. Beware of the monkeys. Don't carry anything in hand. Keep your cellphones, wallets and spectacles specially in your tight fitting pockets. They love your spectacles. So carry lenses.