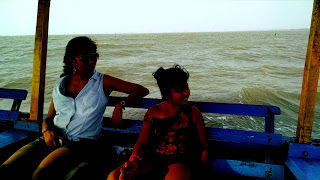 The adventures of deep blue sea.. Awestruck.. our hearts were bubbling with joy when we saw a tantalizing glimpse of the wonder creature " Dolphins, Siberian cranes and many more ...."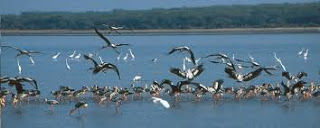 It is indeed a memorable sojourn and one of my fantastic road trip from kolkata to chilika in orissa ,India. one can break the journey by halting at puri where you can enjoy the sea and make sand castles on the beach. After refreshing ourselves we headed for the destination. Chilika lake is about to 50 to 60 km from puri. The drive is pleasant as trees are present on both side of the road . on reaching chilika we contacted orissa tourism for a boat ride which is absolutely safe and sound and well managed by the orissa tourism.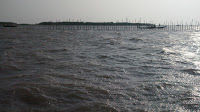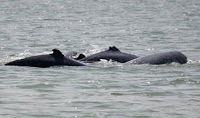 Chilika lake is a water lagoon, spread over the Puri, Khurda and Ganjam districts of Odisha state on the east coast of India. It is the largest coastal lagoon in India and the second largest lagoon in the world. The lagoon hosts over 160 species of birds in the peak migratory season. Birds from as far as the Caspian Sea, Lake Baikal, Aral Sea and other remote parts of Russia, Kirghiz steppes of Mongolia, Central and southeast Asia, Ladakh and Himalayas come here. These birds travel great distances; migratory birds probably follow much longer routes than the straight lines, possibly up to 12,000 km, to reach Chilika Lake.
This is one of the finest destinations to travel in India .