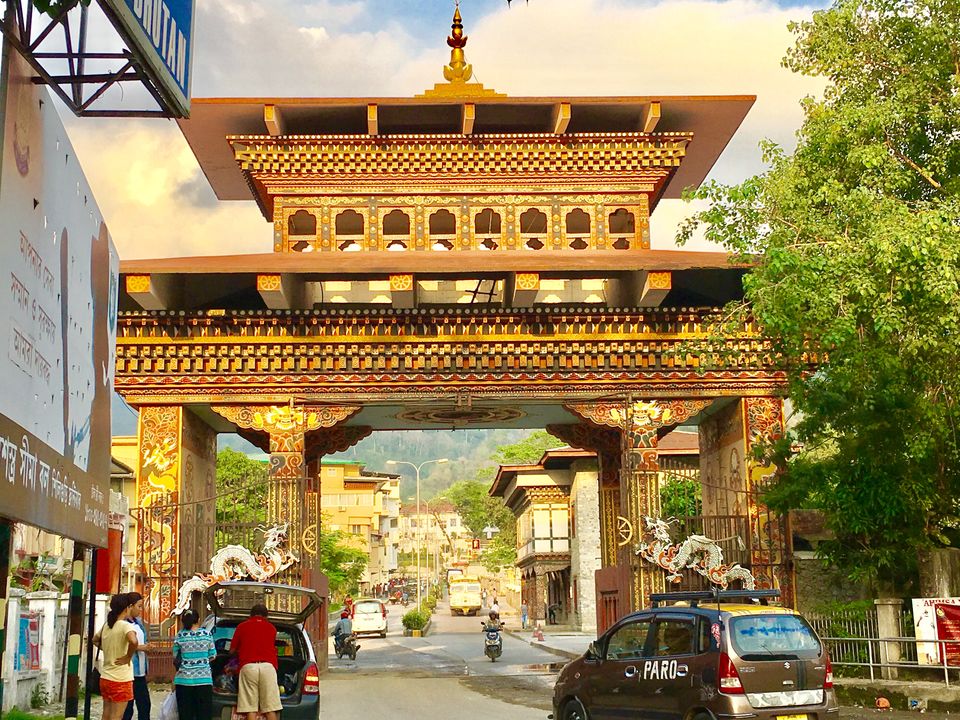 Its officially called "The Land of Dragons" has alot of greenery to offer, immensely beautiful,wonderful sceneries.
Its famous worldwide as the Happiest Country in the Asia, and ranked 8th in the world. Why theres lot to know about it…
2nd fastest growing GDP in the world, at the same time maintaining their environment and cultural identity.
Medical and education totally free in this country.
Carbon – negative country.
Last and the most important,people here are satisfied with their lifestyle.And tehre are immense more reasons which you need to find out once you visit the place , make friends there and live their lifestyle.
Things to carry – Passport,2 passport size Photographs
Bhutan Pass :-
There are 2 ways to reach Bhutan:-
By Flight – You can reach Paro and make your pass there.
By train – You can reach to SIliguri/Hasimara(closest Indian location from Bhutan Border)..You can reach Jaigaon from there(takes an hour) and then you can make the pass from Phuentsholing.
Land of thunderbolt…Reasons :-
Called 'Druk Yul' – Because of the violent storms that hit from the himalayas.Land of dragons coz of the severe thunderbolts which are depicted as the fire coming from the dragons.
Apt time to visit – Autumn(September,October,November) and Spring(April or in May). You can have the lovely view of the coulourful patches of flowers.
If you want to get the feel of snow,you can visit in winters too!!!
Places must to visit :-
Taktsang – Tiger Nest – Probably the best of all, must visit. Its abit tiring.Will suggest you to keep water, a juice , few chocolates so as to keep you entertained and energetic in the whole trek.Its abit tuff till the cafe coz its steep at few places. But after that its easy. And after you reach, you will feel such great inside you wont think of the tuff trek.Its really a awesome feel.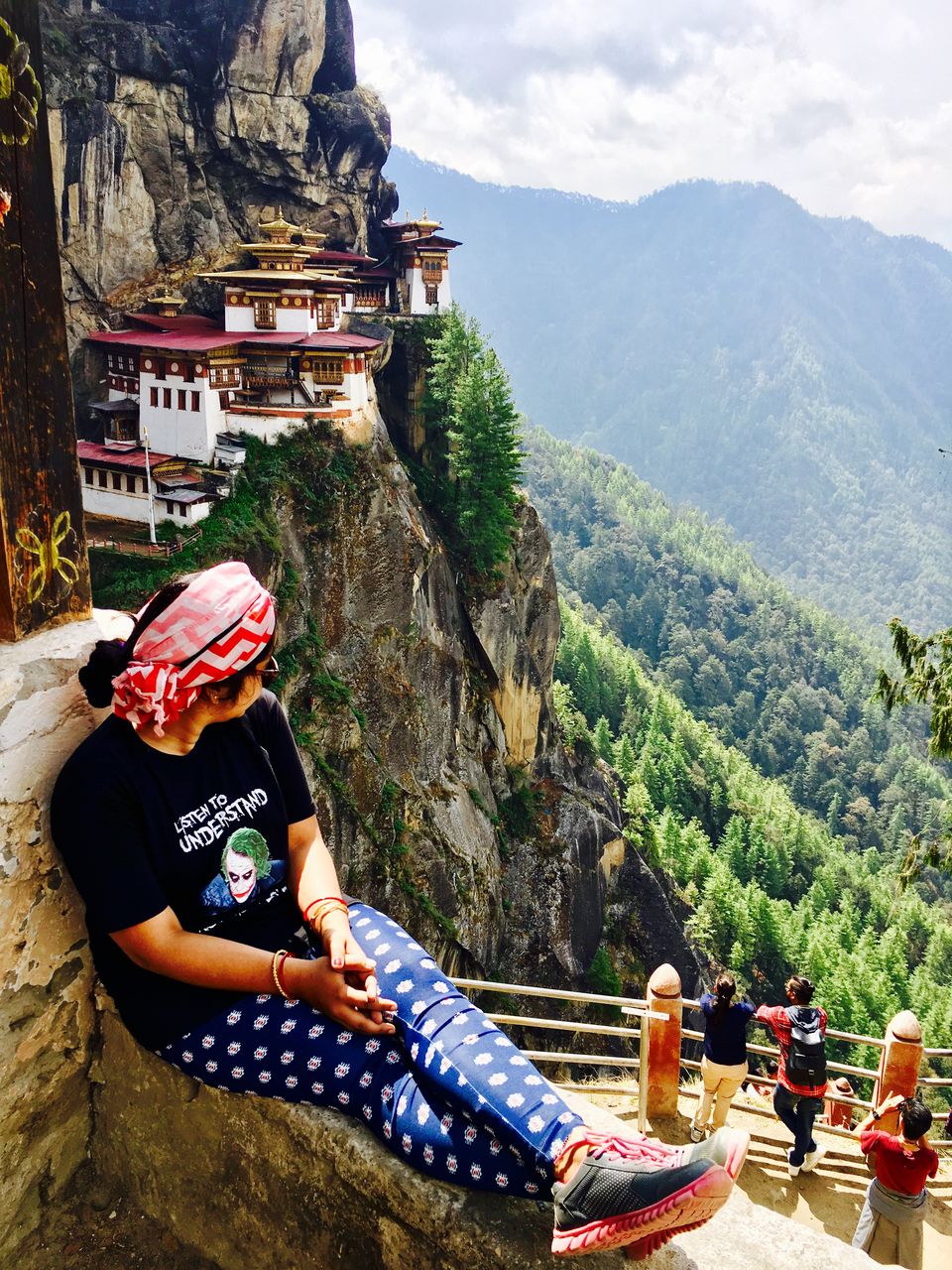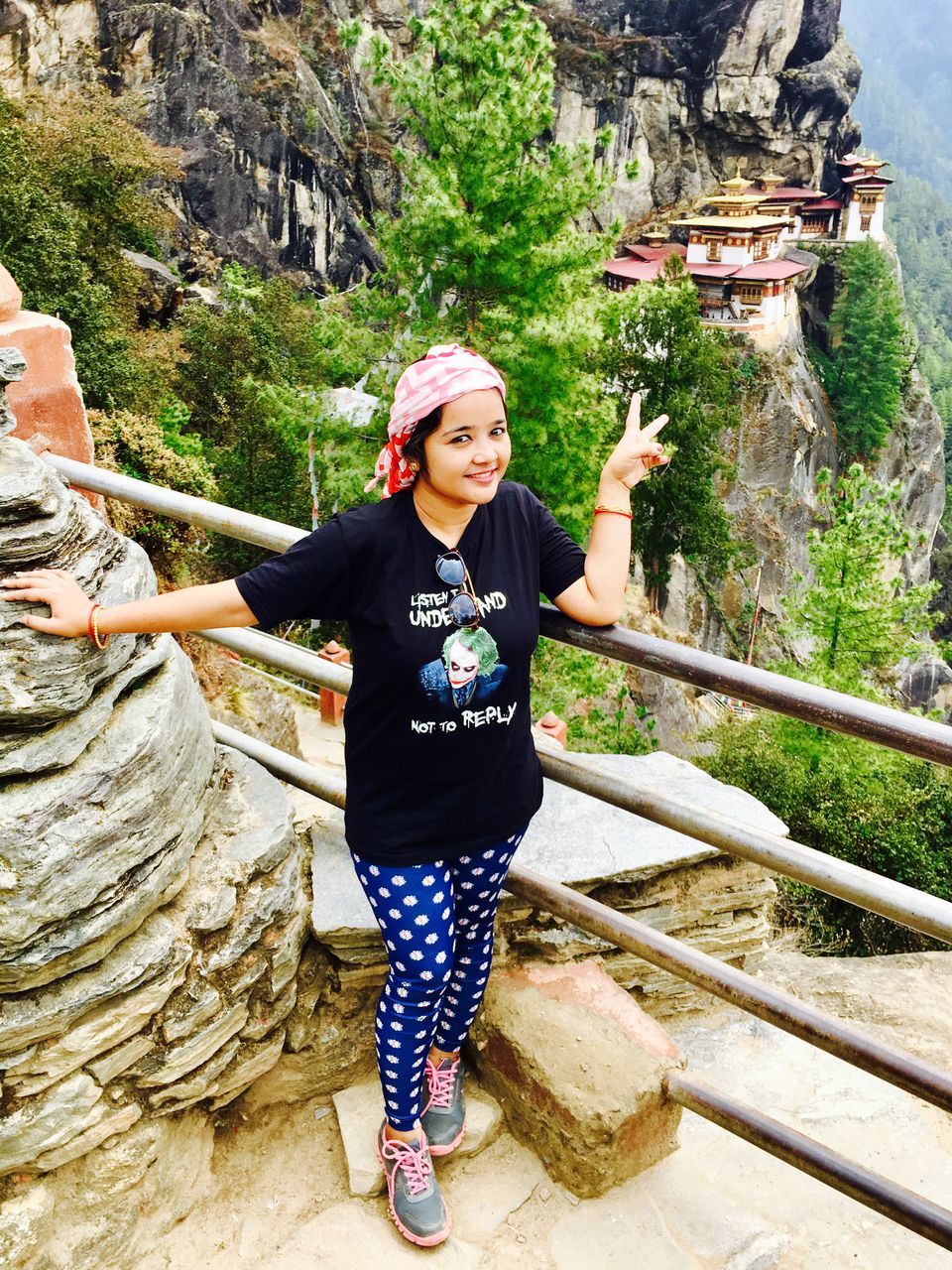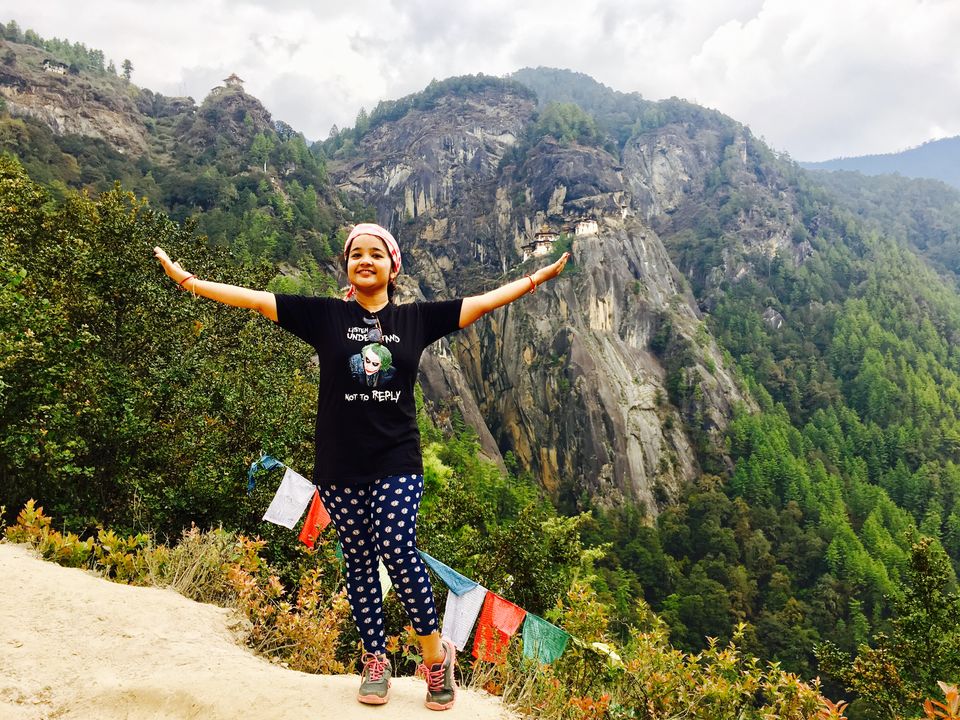 Punakha Dzong – Beautiful place full of scenic beauty, the river surrounding, the beautiful purple flowers giving it a unique shadow of higlight.Most beautiful of all the dzongs.The wooden bridge just outside is a cool and peaceful place,where I sat and enjoyed the cool breeze coming from the Po Chu River.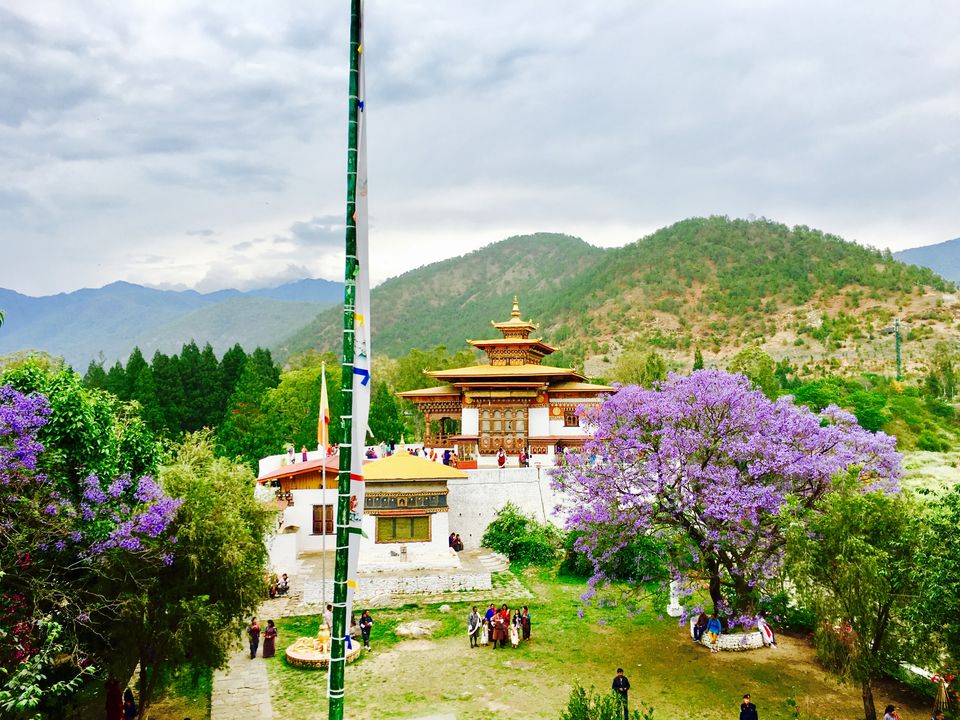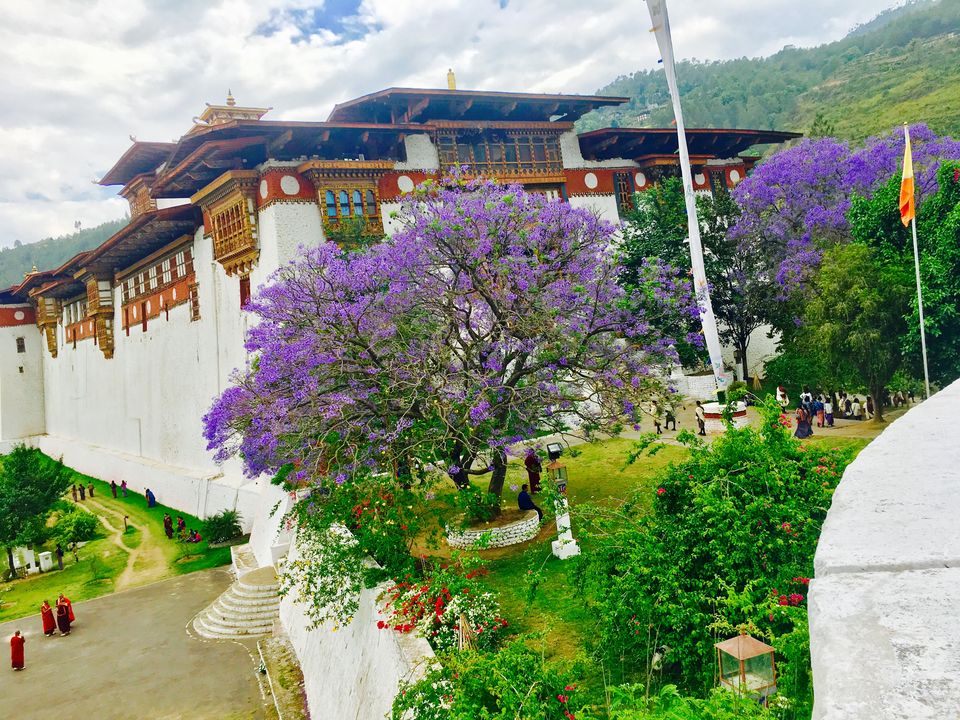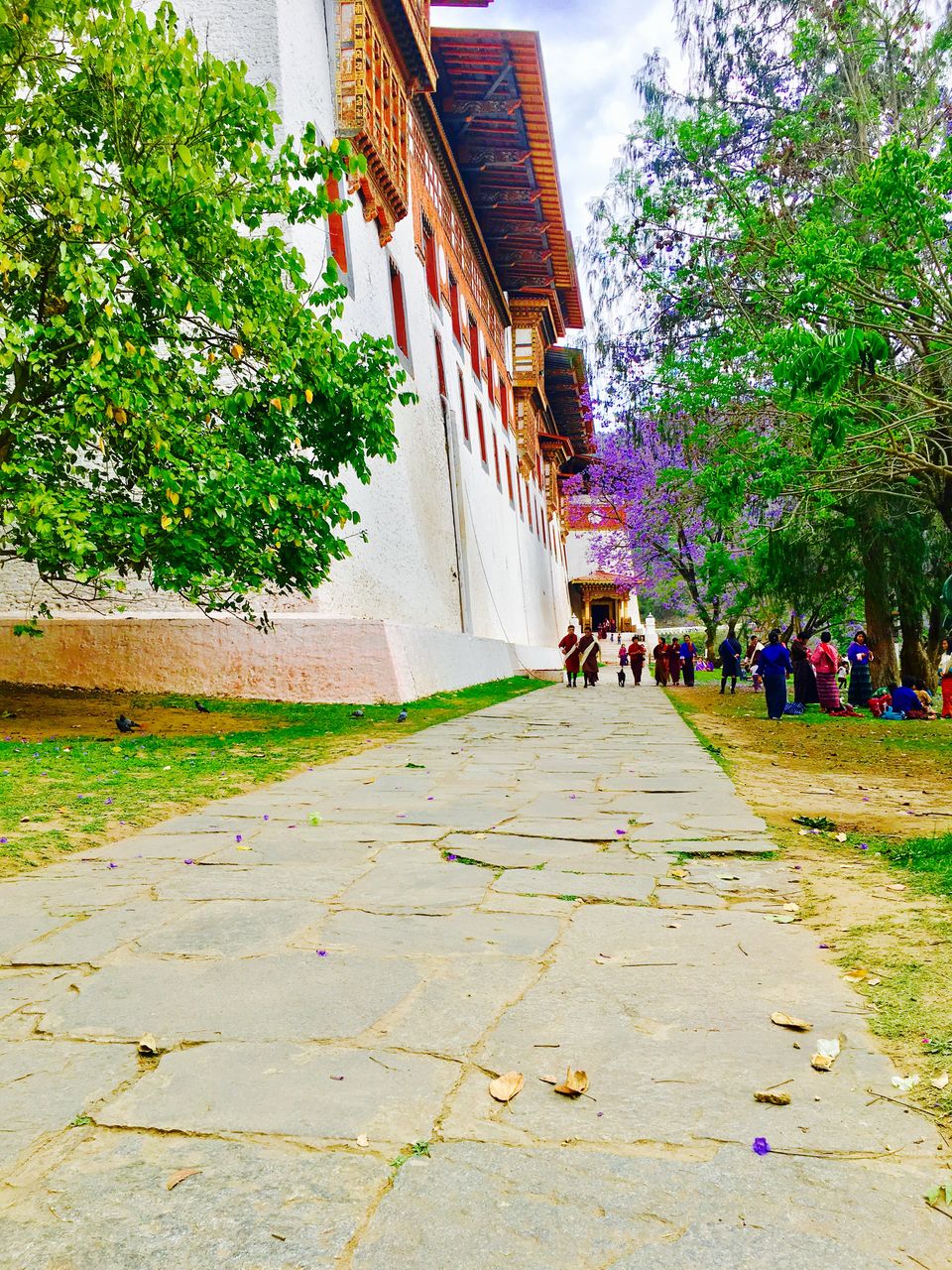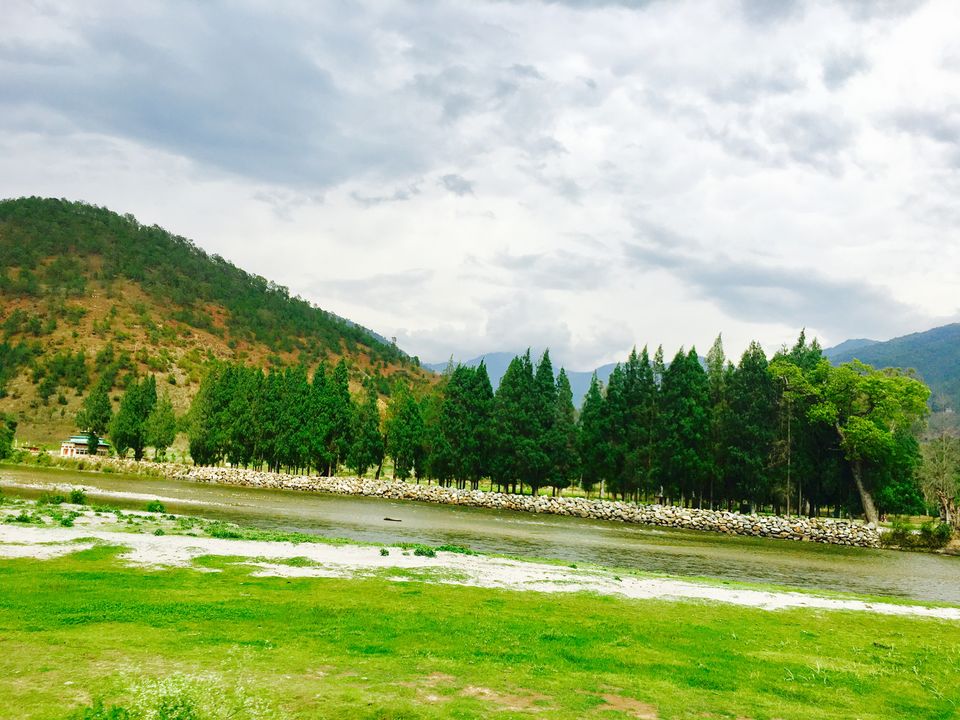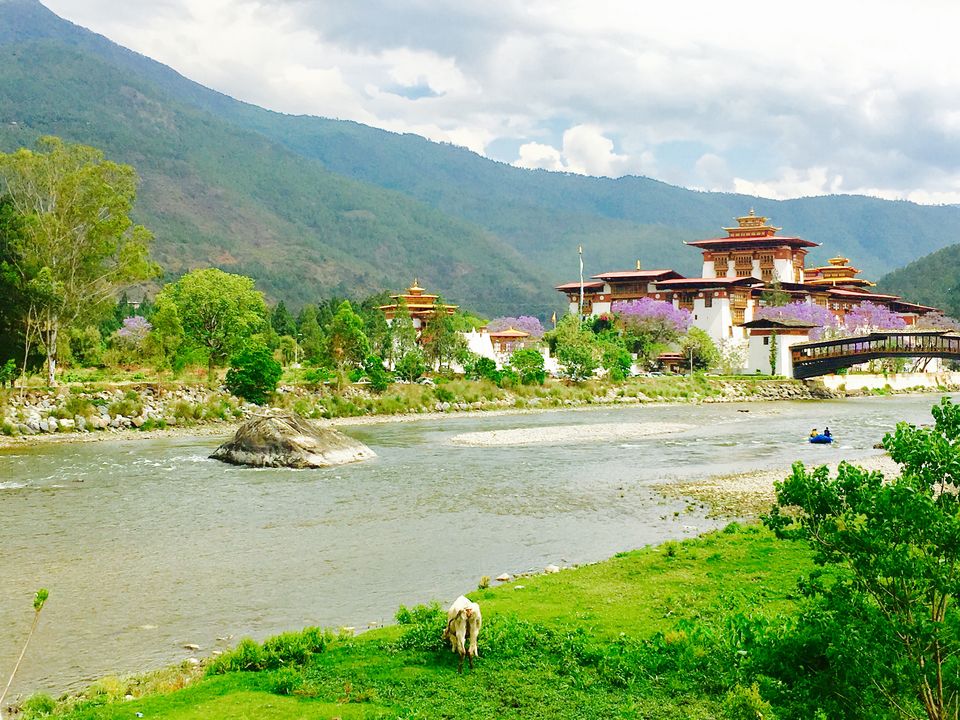 Dochula Pass – Landmark while you come from the Thimphu towards Punakha, you will get the place of 108 small chortens creating breathtaking view.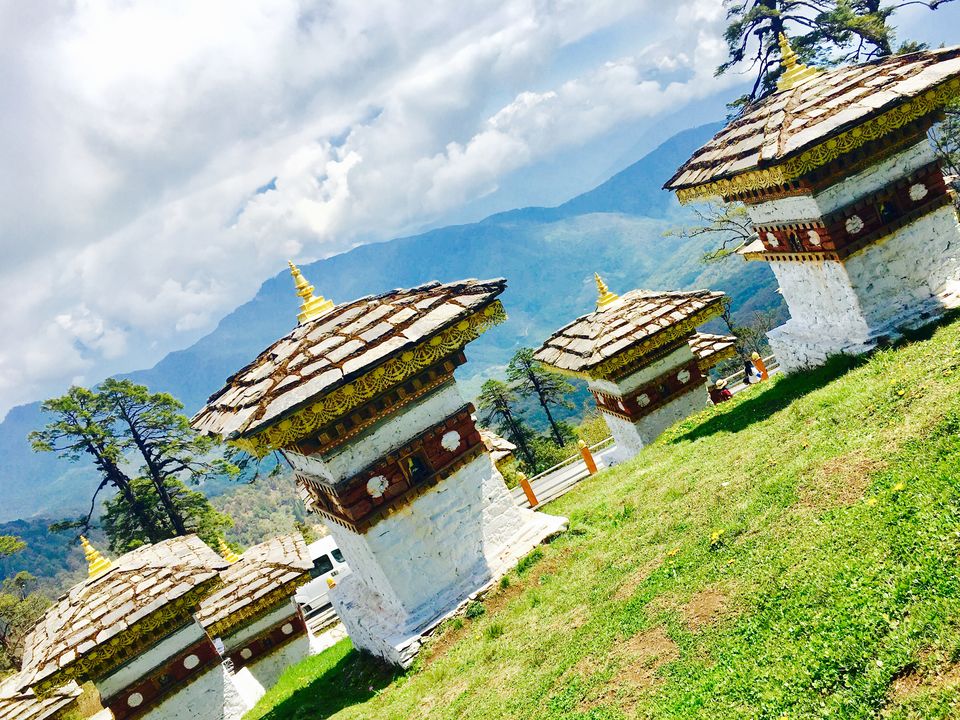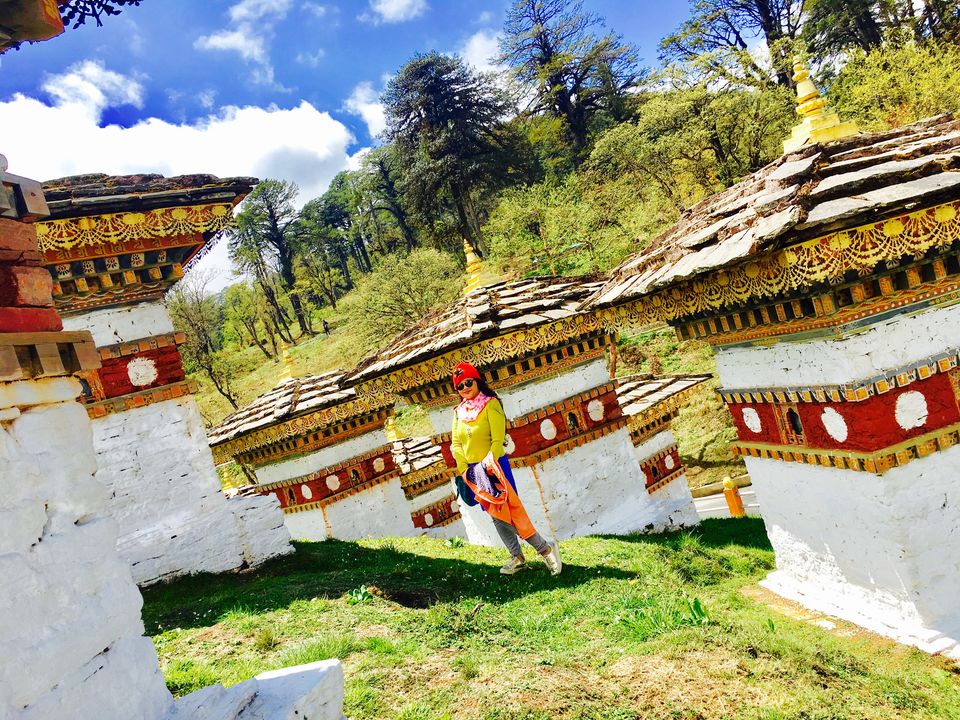 Chele La Pass – Super trek full of majestic views.The sunlight falling on the snowcapped peaks increases the beauty of the place.Comes in the list of must visit.Again a bottle of water n few choclates will be enuf. And I would suggest to take a jacket and scarf coz its windy and chilly at the top even if you go in summers.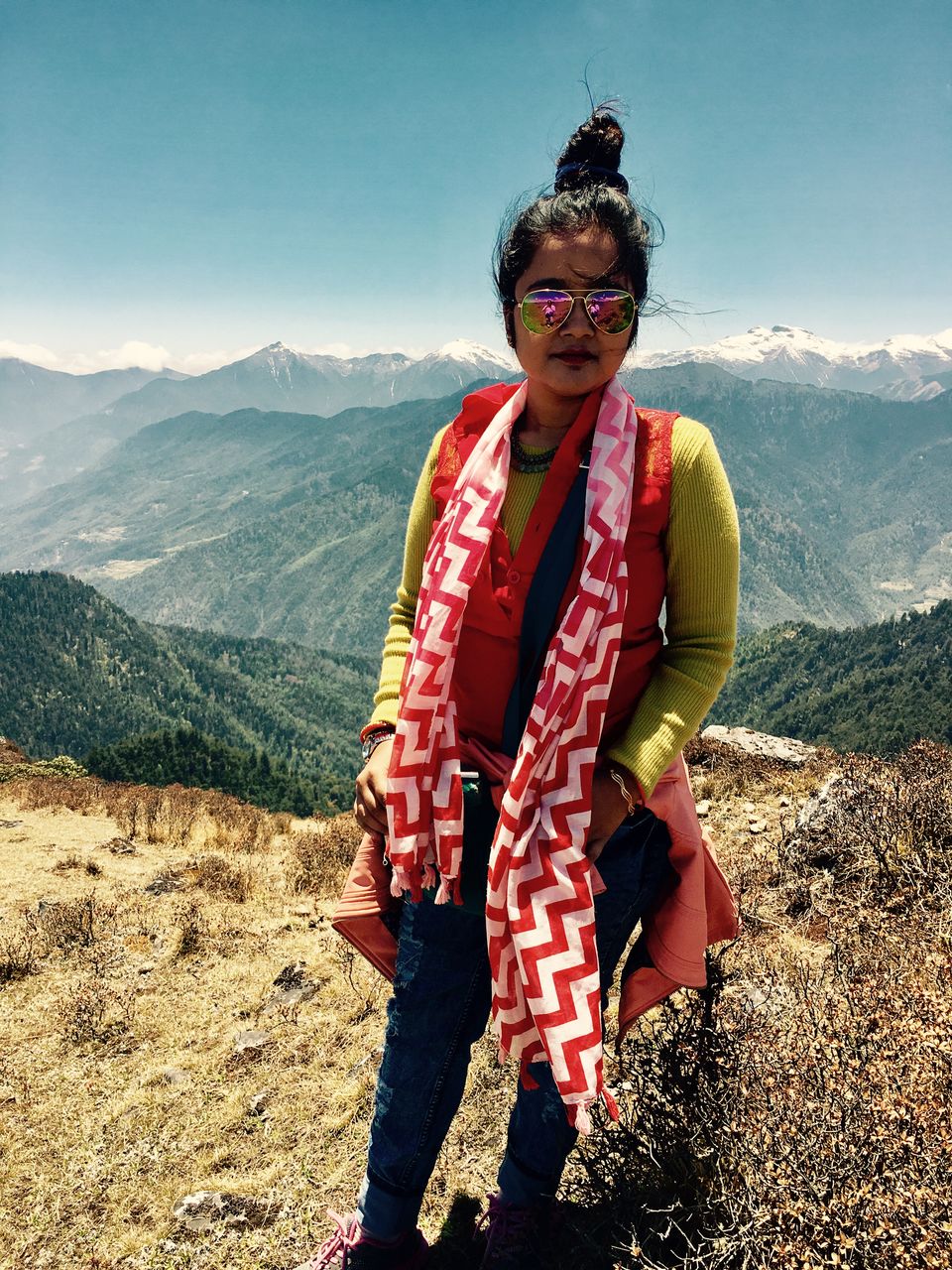 Punakha Suspension Bridge – The longest suspension bridge in Bhutan. You must carry your selfiestick. But be careful with your smartphones, coz if it falls you not gng to get back intact..:P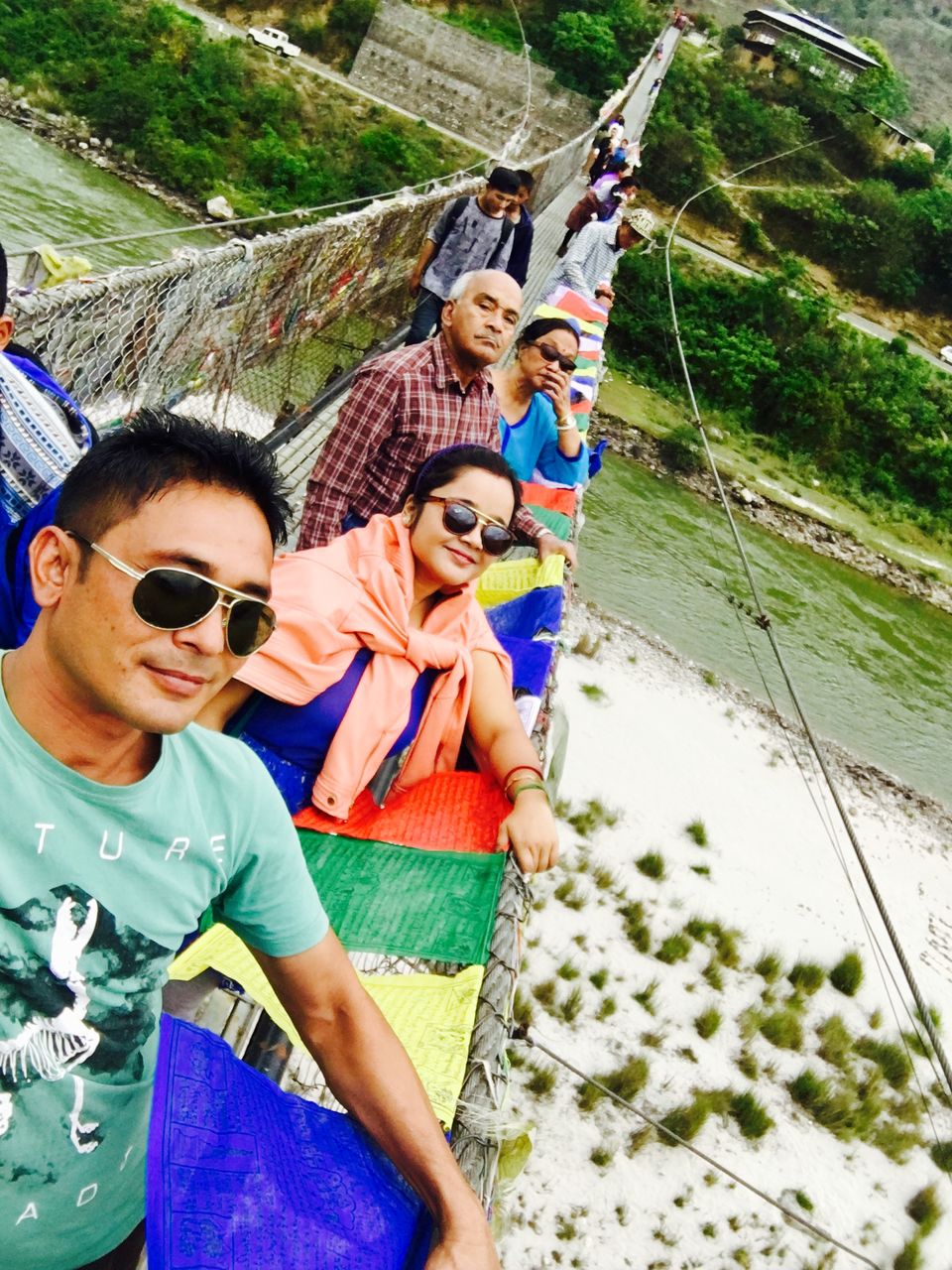 Thimphu Chorten – Most historic and religious landmark which is great to visit during the festivals.You can see the rituals to be followed.The music gives you a vibe of peace and tranquility.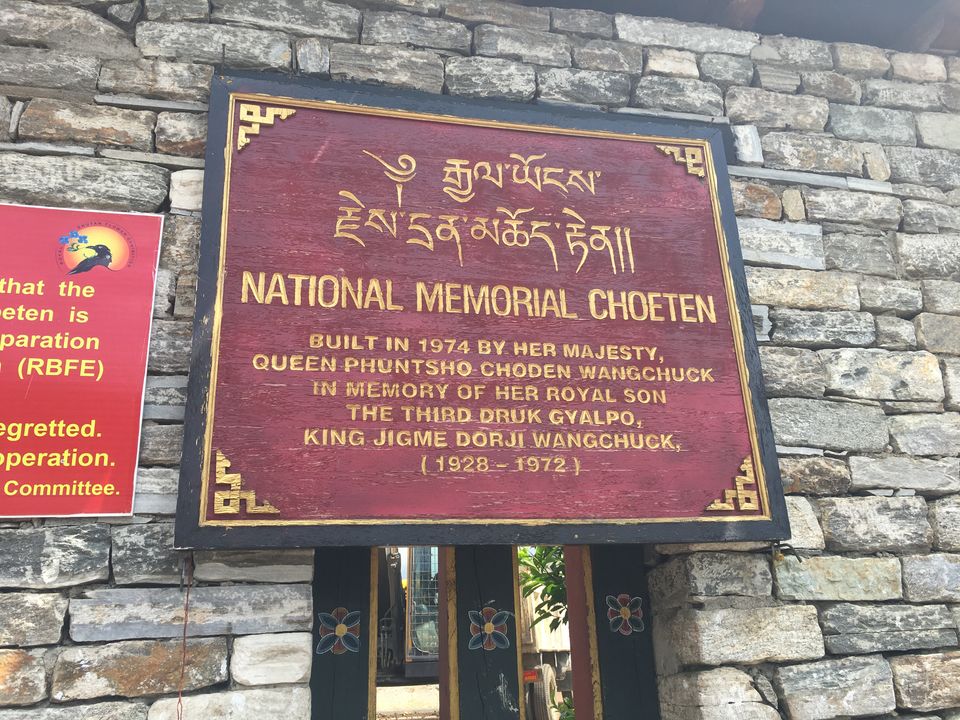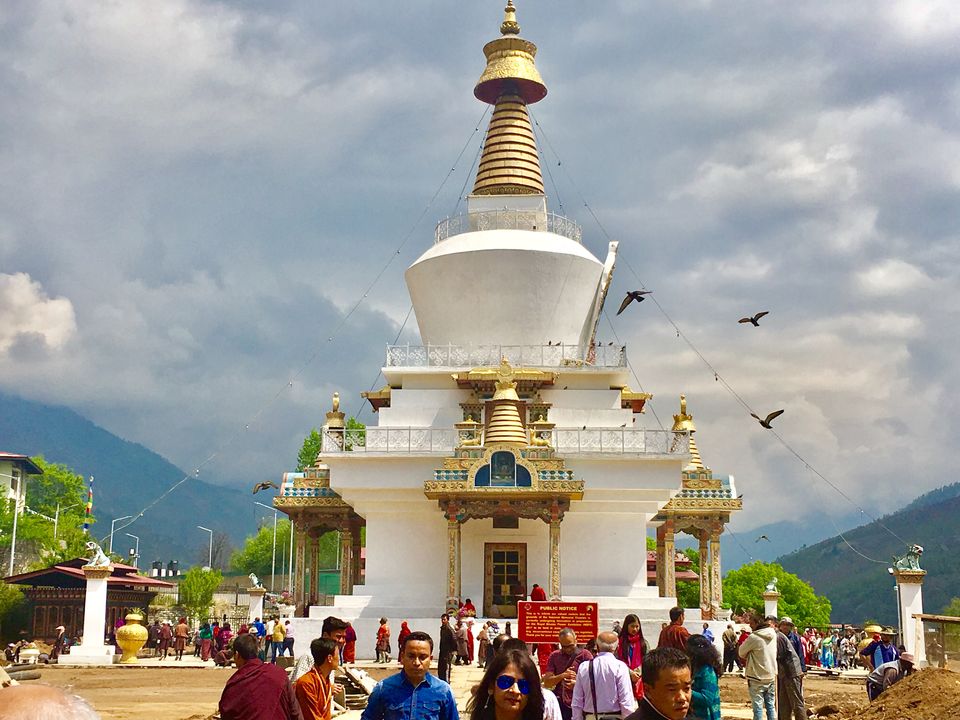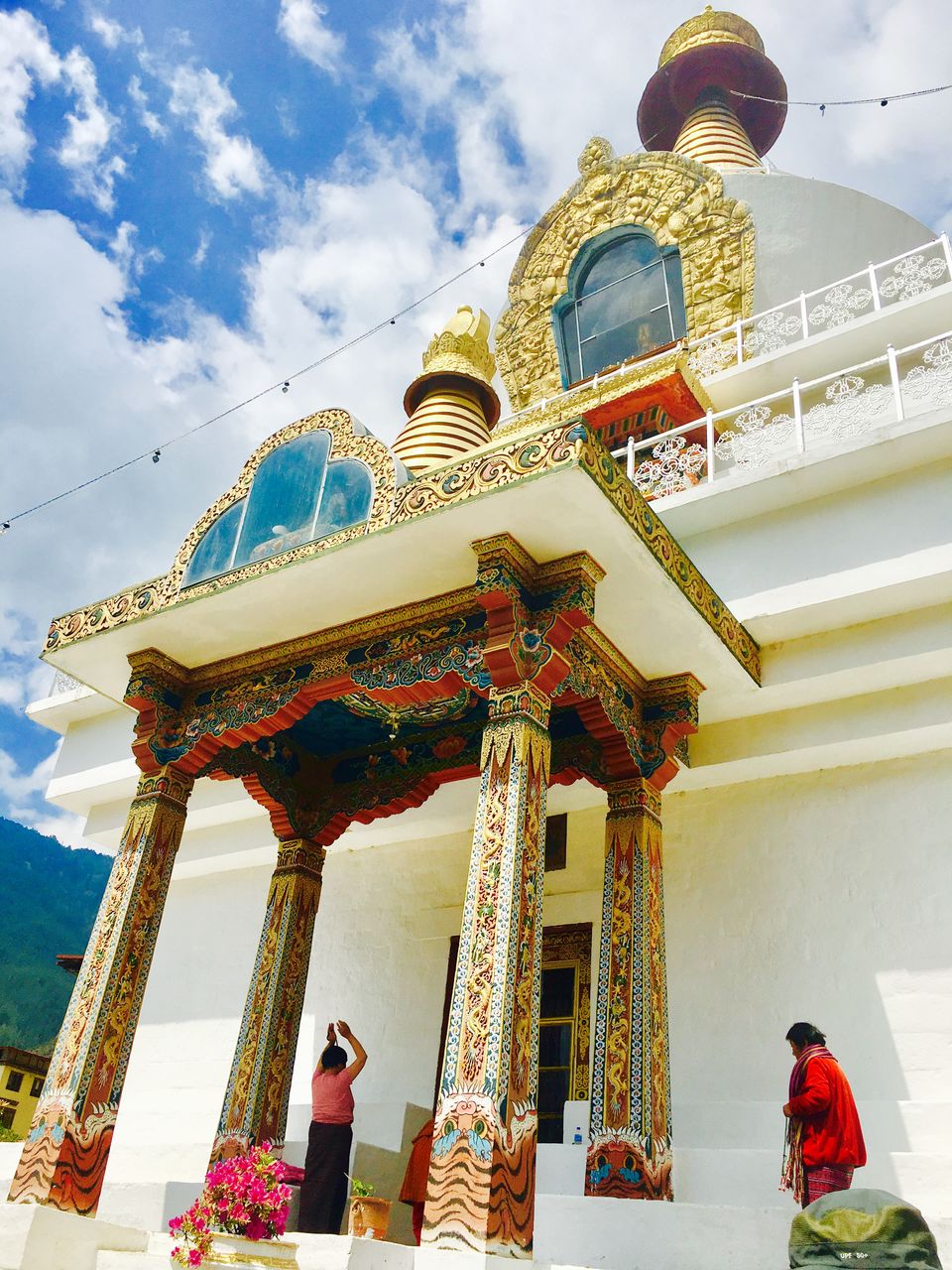 Buddha Dordenma (Thimphu) – Visting this place feels as if Lord Buddha is taking care of the whole universe.Felt the hugeness of him.Felt the greatness looking at the majestic icon.Its the greatest attraction of Thimphu. Even we could see him from our hotel rooms.You will feel blessed and calm inside after visting it.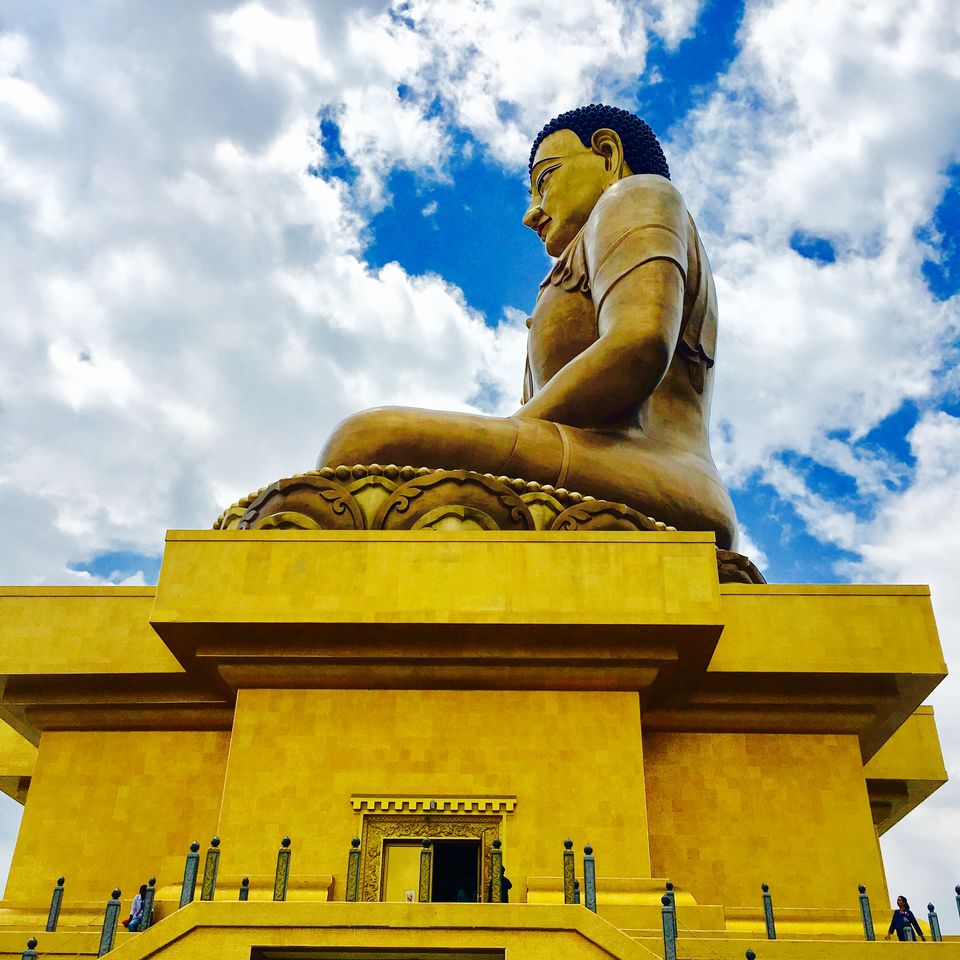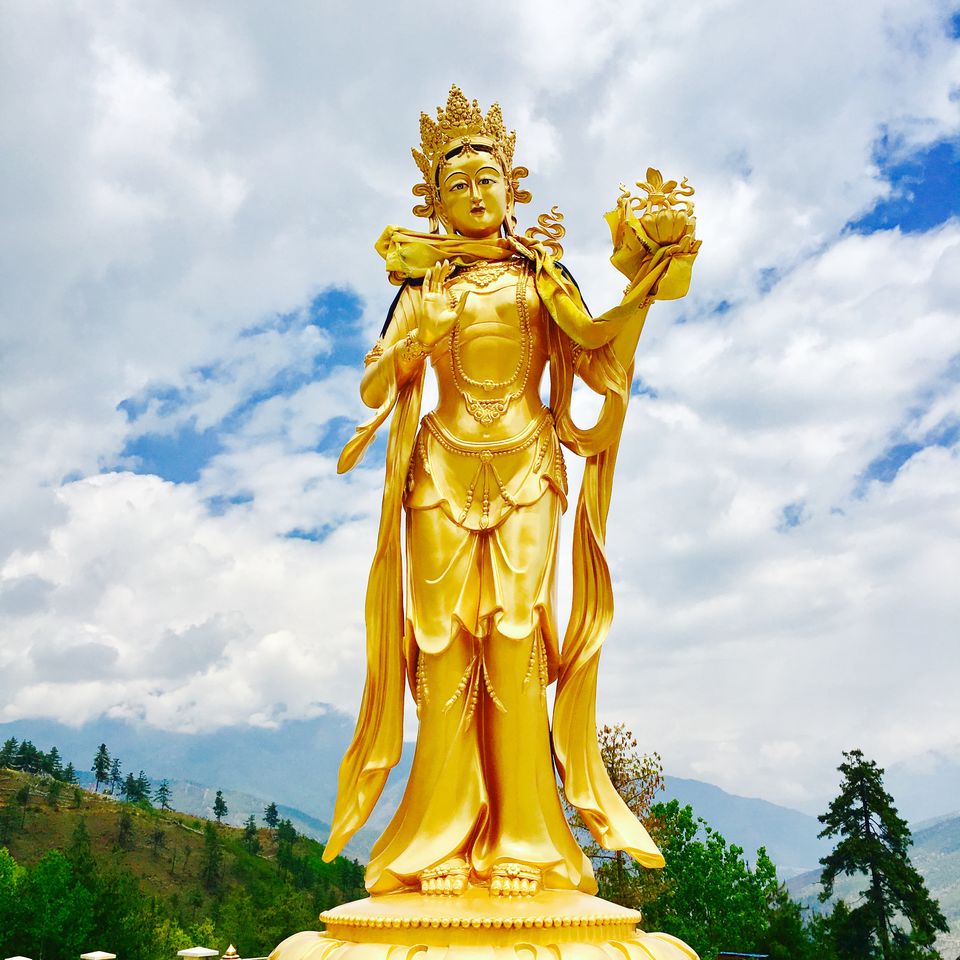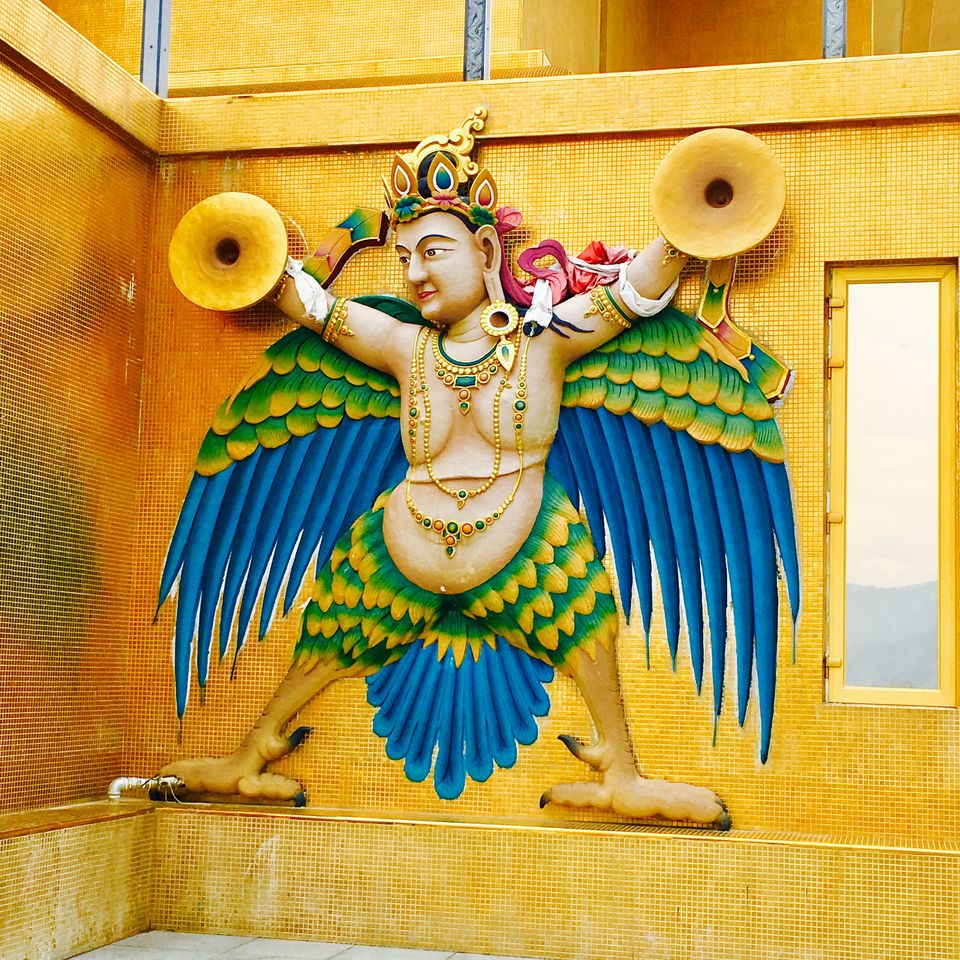 Optional visit to Phuentsholing – 2nd largest town in Bhutan lies nearest to Indian next to the town of Jaigaon.Some places to visit are the King's palace,Crocodile Park,Monastery by the river.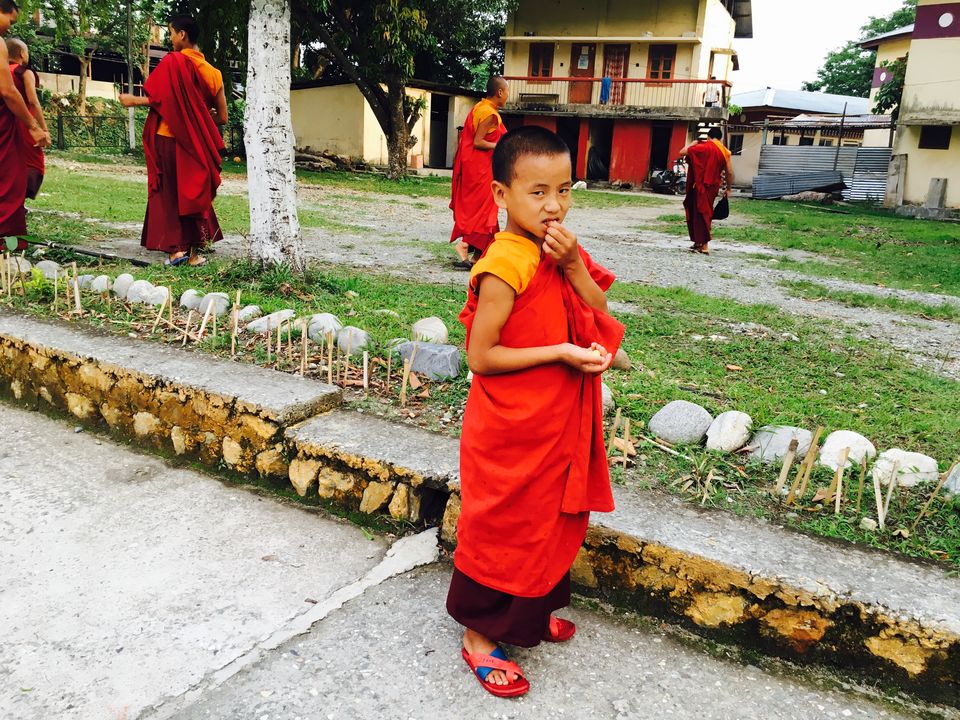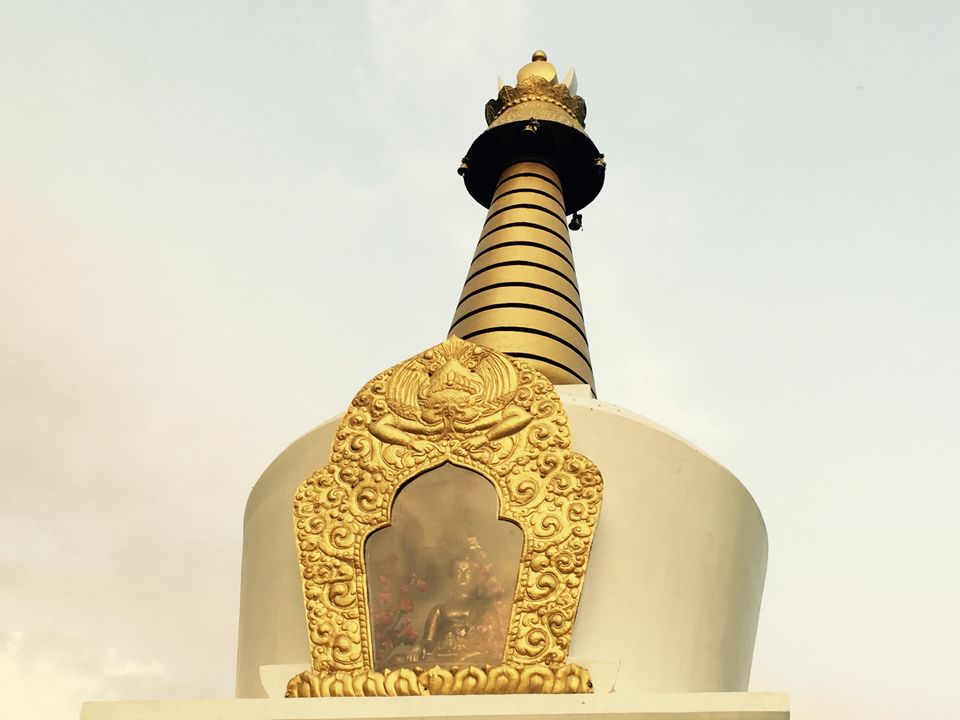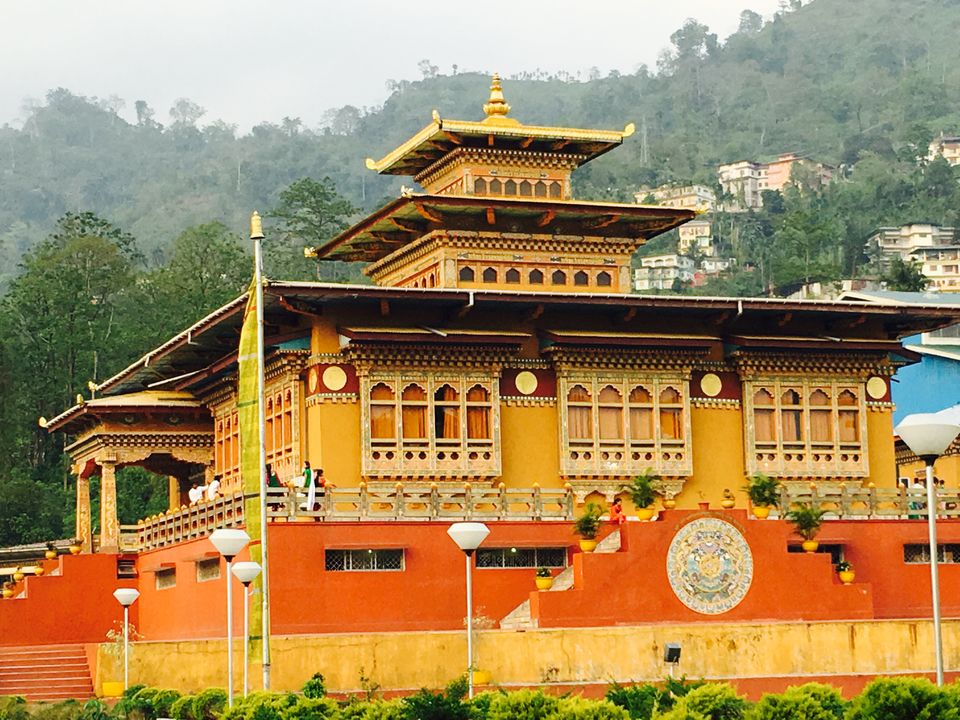 Go wild with Bhutan wildlife
Its basically a country with cold climate,so animals found here are generally furry so that they can adapt with the cold and windy climate.
Food and Drink :-
In Bhutan food is not a problem. You can have any type of food you want.
If you want Bhutan authentic food you can have the same like the below:-
Ema Datshi – chilli and cheese.
Jasha Maroo or Maru(spicy chicken)
Phaksha Paa(Pork with red chillis)
Momos(Dumplings)
Red rice
But apart from this if you want to have your kinda food, you can have the same like roti daal,egg curry,chicken curry,steamed rice everything available here)
Drinks – Local wines and beers are found at a very cheap rate .
BHutan in winters
Chilly enough is the stay in Bhutan during winters. You can enjoy the snow and the chilly winds if you are a winter lover.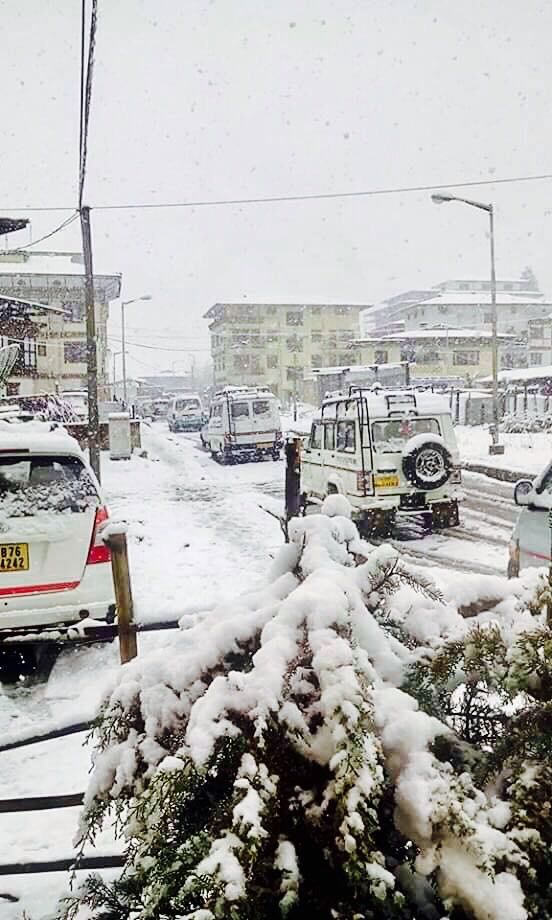 So what are you waiting for ,visit Bhutan to see the heaven on earth...:)