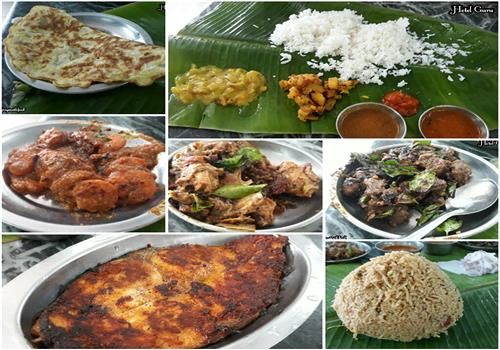 Mahabalipuram caters Tamil cuisine. Though the place if a popular tourist attraction, hence North Indian, Italian, and Chinese food are also available. In the traditional dishes, you can find extensive use of tamarind, which gives tangy flavors to the dishes. The staple food here is rice, legumes, and seafood. In this read, we bring to you some of the traditional dishes served in Mahabalipuram or Mamallapuram.
Kothu Parotta
Kothu means minced or beaten up. It is an egg, meat, and local spicy sauce preparation. You can easily find this dish in the beachside restaurants and streets of Mahabalipuram.
Idiyappam kurma
It is a side dish, easily found in mid-budget restaurants. It is a stewed vegetable preparation with sweet coconut milk and mild local spices. If you are looking for an evening snack, something to munch before dinner, you can go for it.
Puliyodharai
It is a popular dish, not only in Mahabalipuram but in the entire Tamilnadu state. It is a mixture of fried tamarind paste and cooked rice. The magic lies in the tamarind paste, which is a blend of a number of local spices, fried in sesame oil and seasoned with jaggery. A variant of this dish is also available in other parts of India as tamarind rice. But, you should try the authentic one, once in Tamilnadu.
Aviyal
It is a stewed vegetable preparation. It is topped with grated coconut and fried in coconut oil. An appetizing side dish in Mahabalipuram.
On festivals and special occasions, people prepare the dishes in an elaborate and leisure way and serve them in banana leaves. The food outlets in Mahabalipuram might not be too appealing, yet they have excellent and hygienic preparations. You can also book AC cab in Mahabalipuram for the entire day and enjoy your food journey.