My funda in life is simple you are here to enjoy your life to the fullest and ifyou do what you love you will always have a great time <3
No matter where you go, you will always have fun and come with beautiful memories. So the initial plan was to go to Rann of Kutch but turns out Plan B was more fun.I was in Ahmadabad , I decided to go solo again.
So to start with on saturday morning randomly browsing through pictures I discovered this lovely place called "Thol bird sanctuary". As it was just 26km from where I was staying, I thought of giving a shot. I checked with local cab dealers, Ola and finally settled for 500rs round trip with auto driver. I think it was a good deal :)
It hardly took us 30-40 to reach the place. It was 2:30 PM when I reached thol , I payed 50 rs at the ticket counter and started my walk into the forest.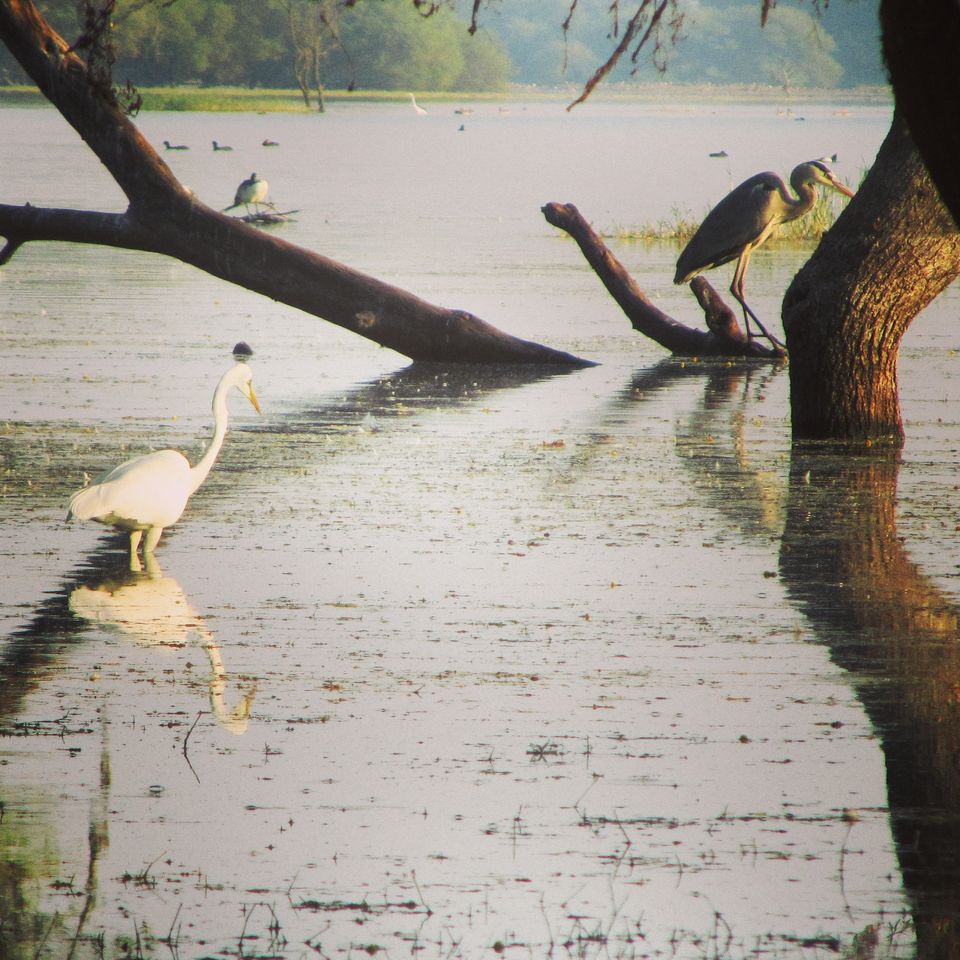 Its a very lovely place, I instantly fell in love with the place. You can see lovers making out, photographers busy with there high end cameras, families having mini picnic, boys groups chasing girls and passing comments, kids having a great time running here and there and trying to scare the birds :). But as you go deep into the forest, you are on your own :) the silence, the birds, the lake, the sun rays, the trees ,everything is so serene that you completely forget everything and start enjoying nature and its beauty.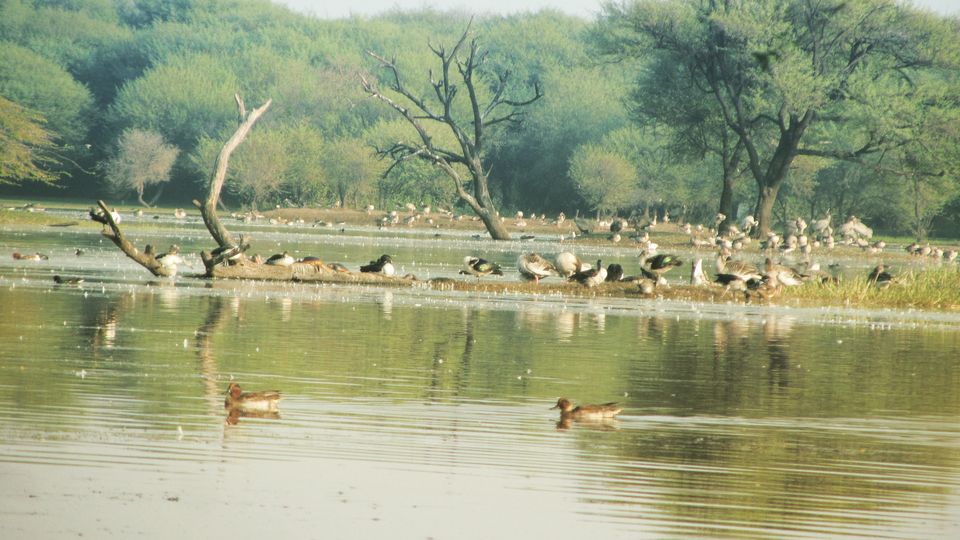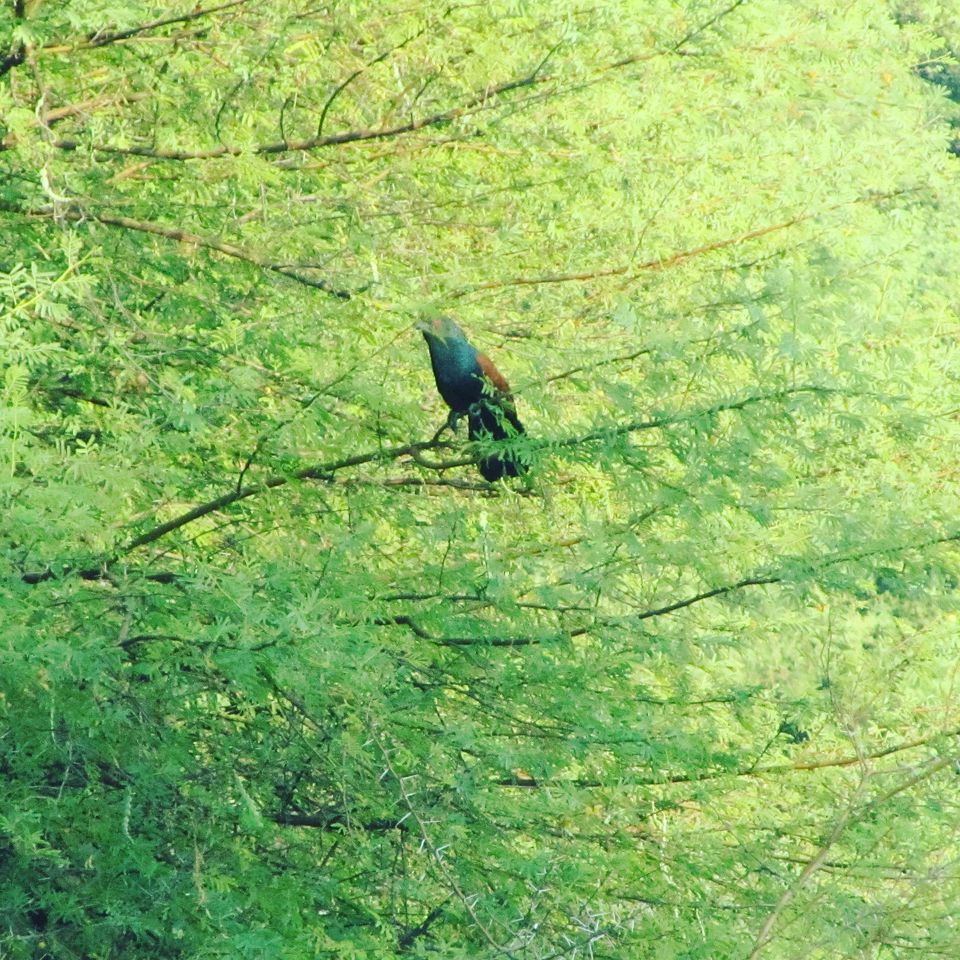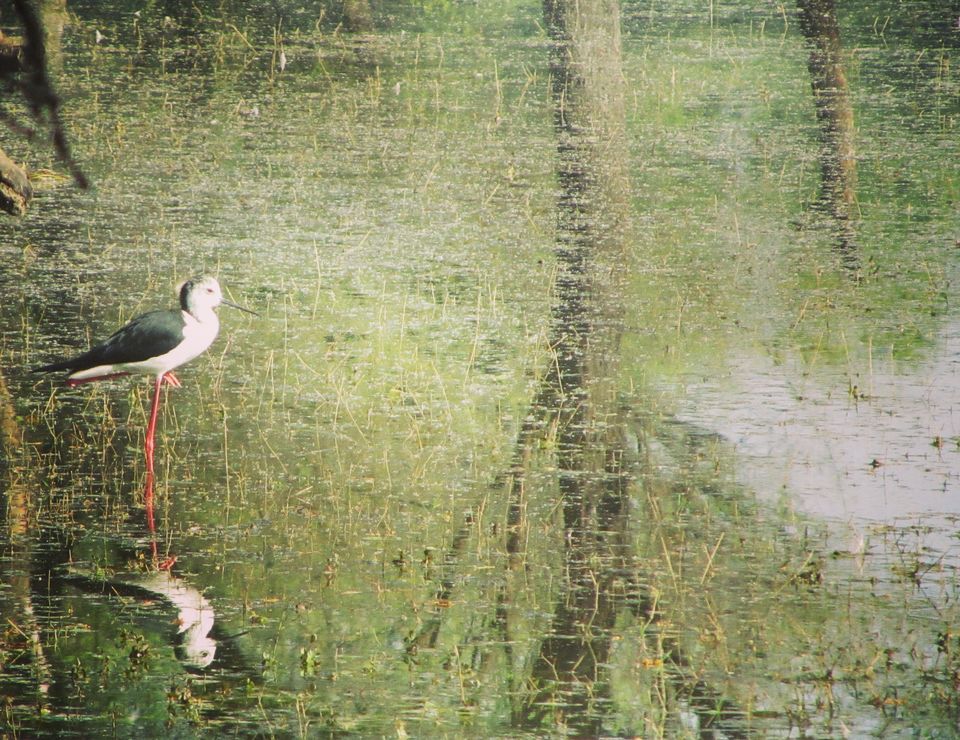 I was all alone but not lonely or scared, I was infact loving it <3. I started clicking pics of birds, forest, selfies and for some time i was just sitting there ideal doing nothing and feeling relaxed and happy.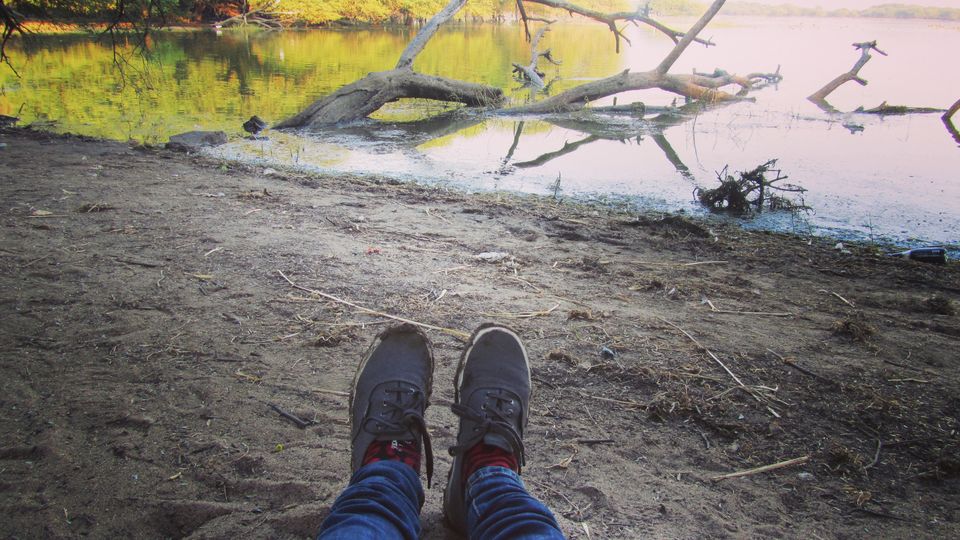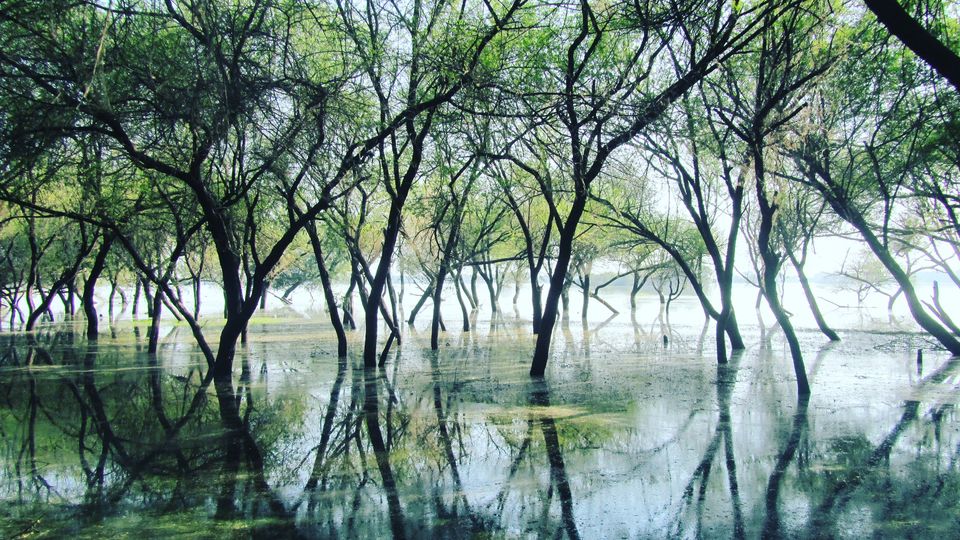 There is only 1 food stall which sells water and some chips. But I had bananas ,apple and water with me so that was my lunch for the day :) as i had already had a heavy breakfast.
It was an amazing experience, it reminded me of Helsinki forests :)
Next day early morning I booked a whole day cab with Ola which costed be around 2700rs for entire day, distance covered was 290kms. I know its costly but I wanted to cover remote places and wont be able to do the same by using public transport.
Anyways so my first stop was beautiful Sun Temple of Modhera - 96km from my place. The entry fee for Sun temple is 15rs for Indians and 300rs for Foreigners. This sun temple is dedicated to Sun God. It is situated on the banks of Pushpavati River in Modhera, Gujarat. the temple is built in such a manner that the sun light, peeping into the temple from all sides, falls directly on the statue of the god.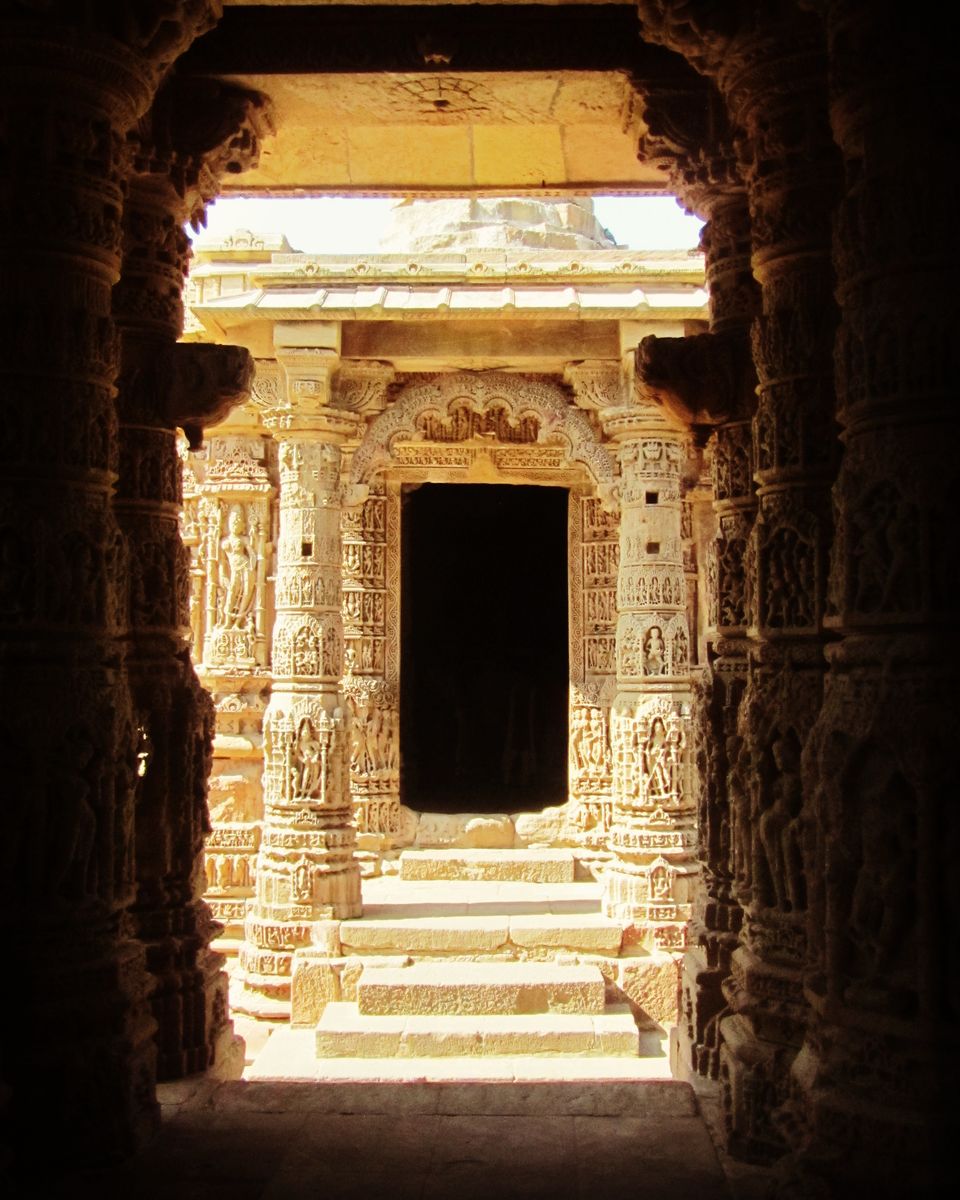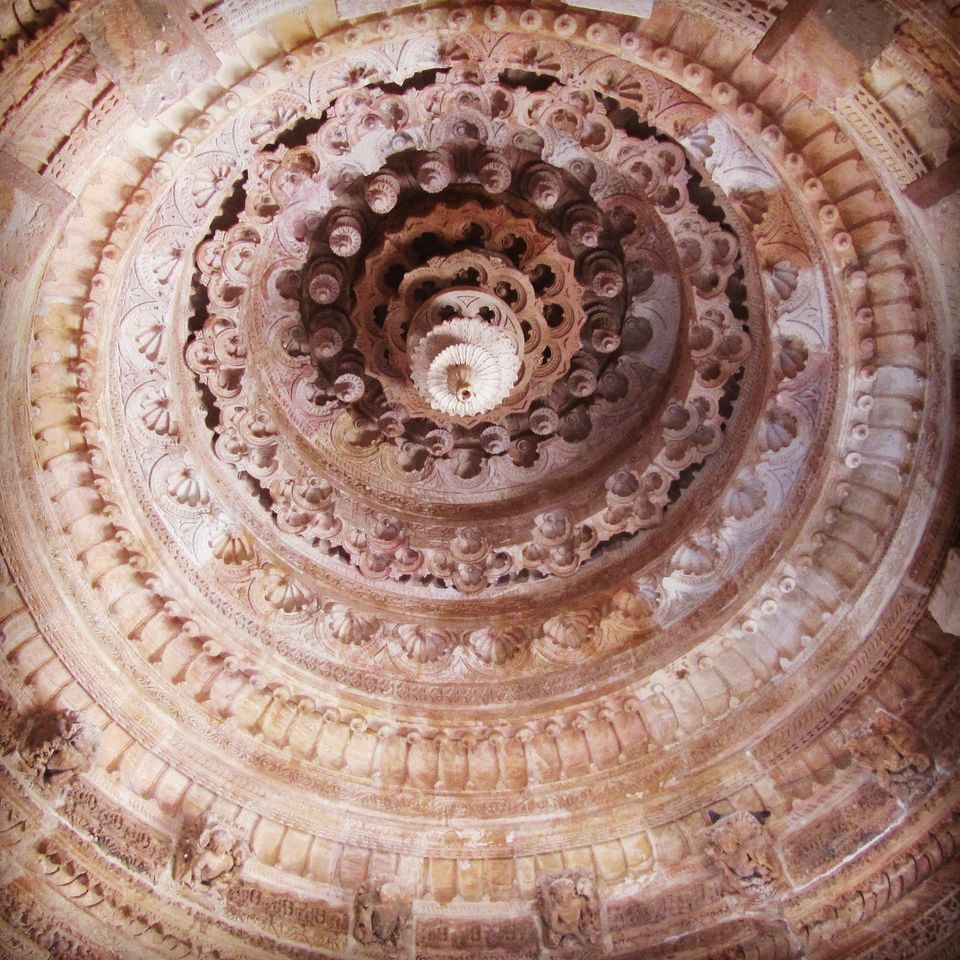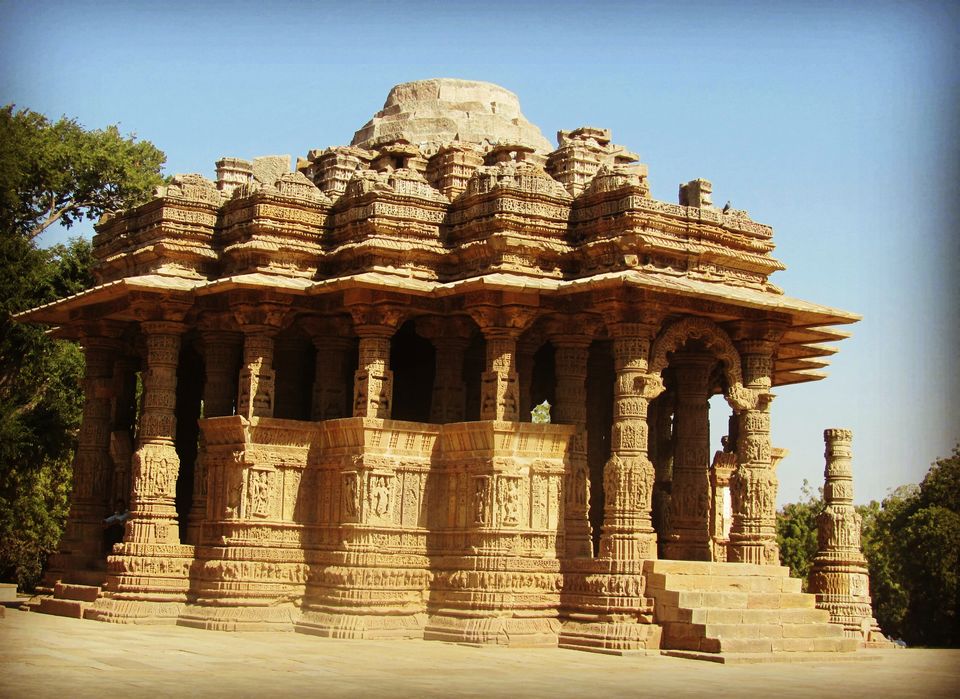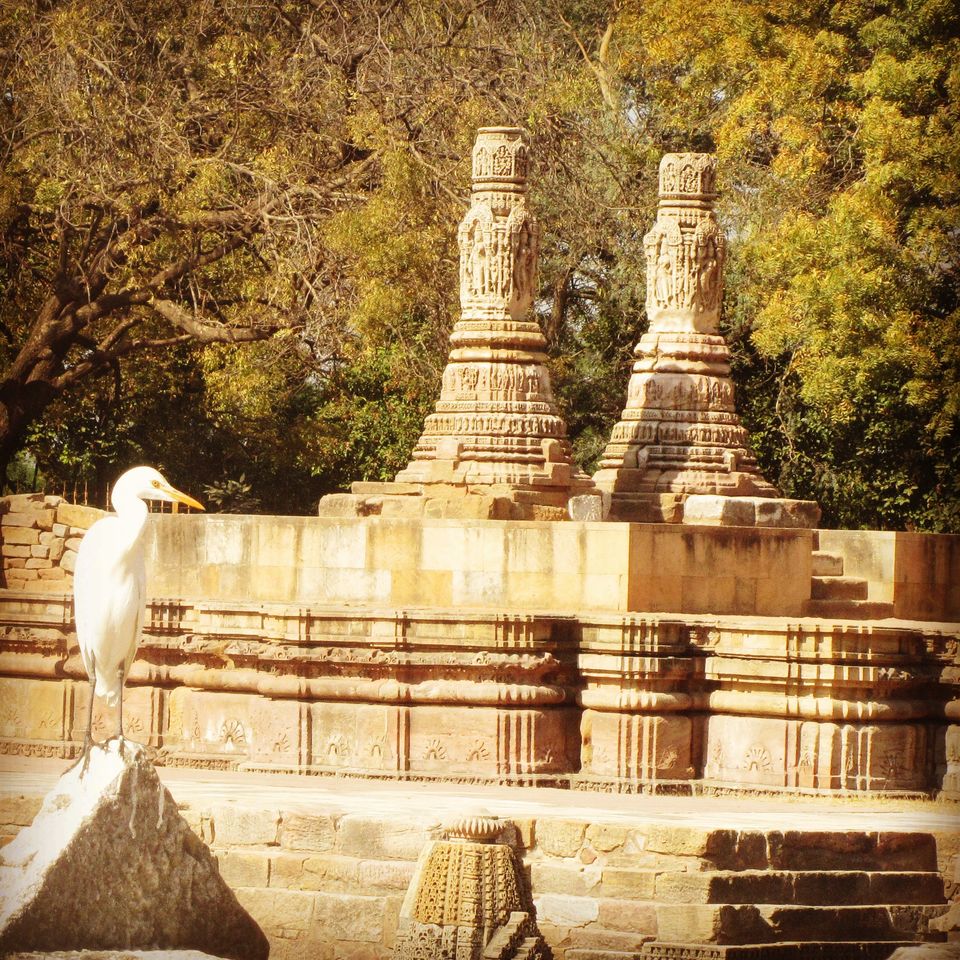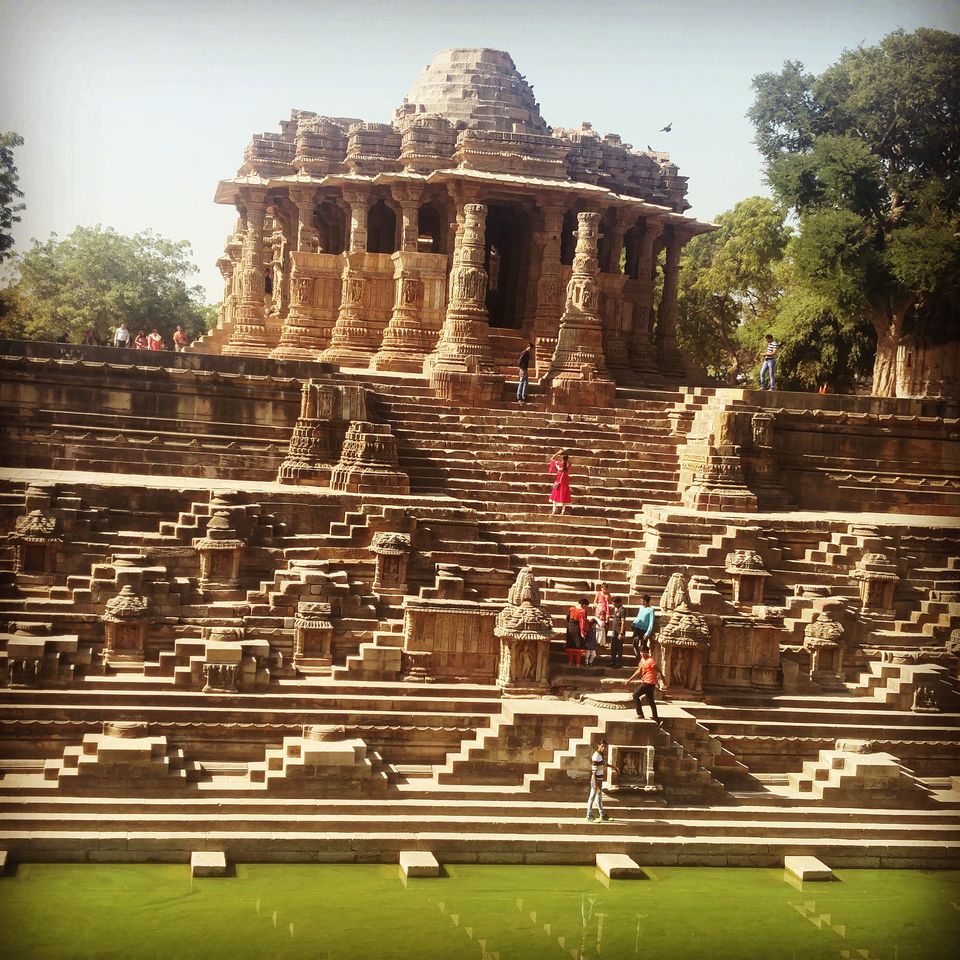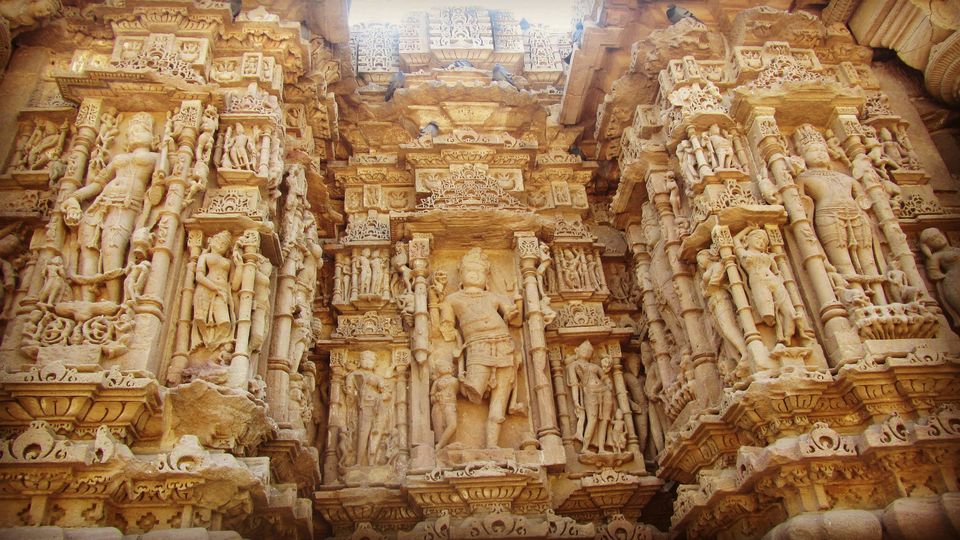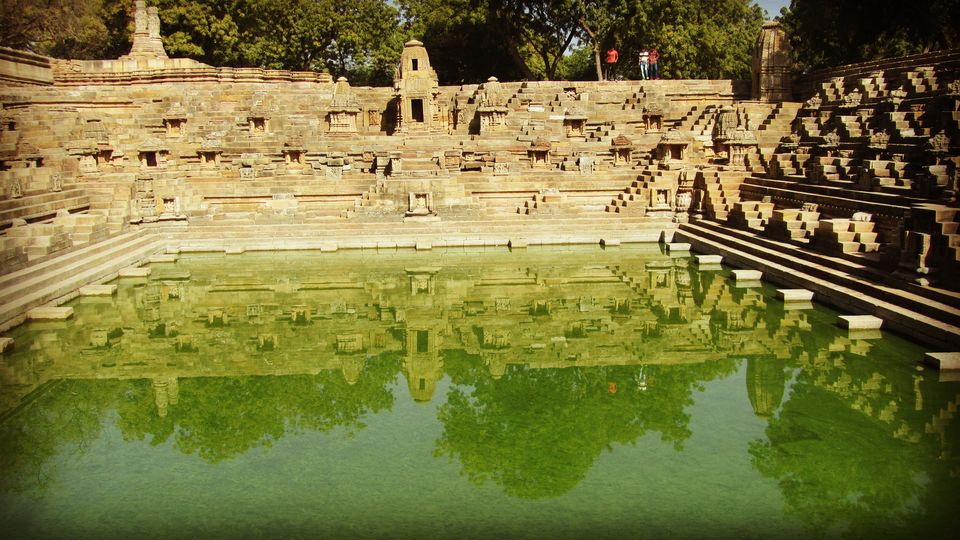 It is photographers paradise, it is very beautiful place. I took pictures from almost all the sides and as i was not quite satisfied with my selfies skills, I rather asked people to click pictures of me :)
From there we moved to another beautiful place just 37km, Rani ki Vav( The queen's Stepwell).The road to Rani ki vav goes through a narrow village. I first had lunch at the toran hotel, which is near the location. There were much options, so i opted for puri bhaji and chas. The entry fee for Rani ki Vav is also same as Sun temple.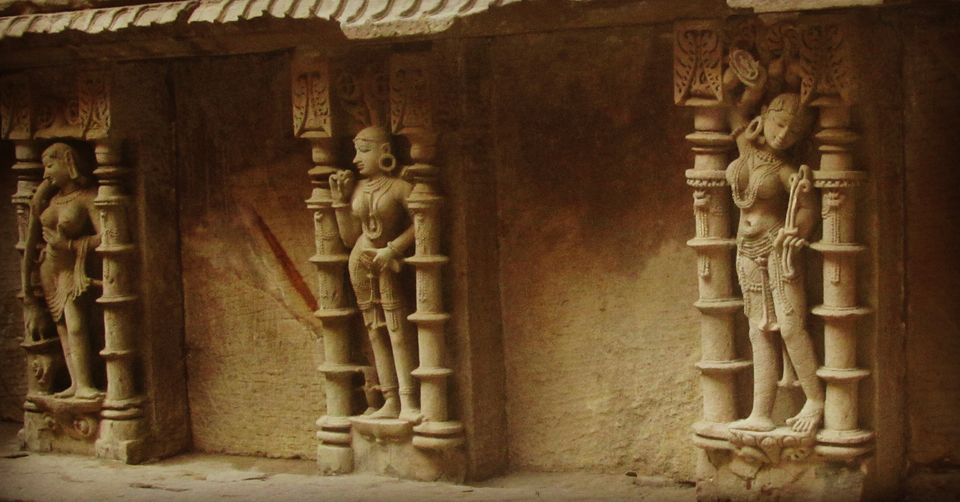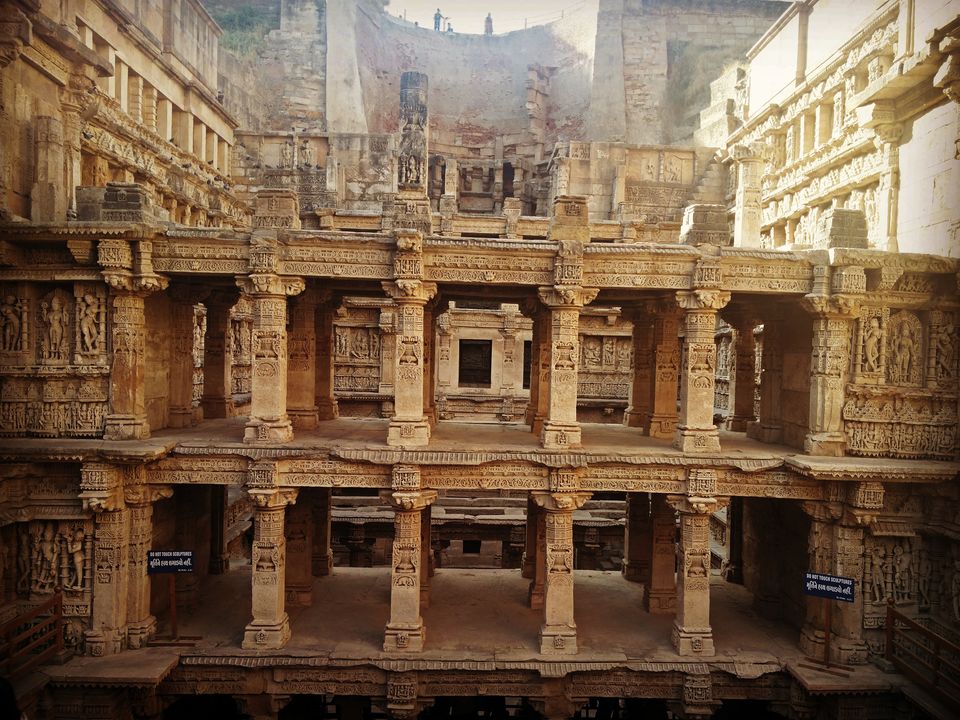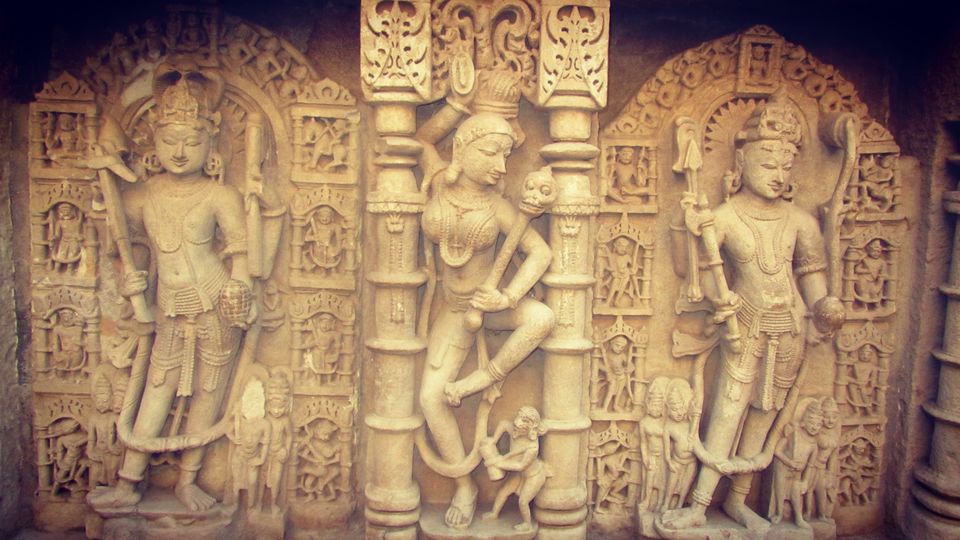 Rani ki vav is an intricately constructed stewell situated in the town of Patan, Gujarat. It is Unesco, world heritage Site and located on the banks of Saraswati River which was built in 11th century during Solanki Dynasty.
Just near by is Patola house, where you can witness the patola sari making process. The entry fee is 10rs and they explain the entire history and weaving process of Patola sari. In the 12th Century King of Solanki Dynasty invited 700 patola weavers to Patan. Since then they are making these beautiful silk saris. Each year they can make only 3 sari and cost starts from 1.5 lac per sari.
From there i wanted to visit the bohra houses. Siddhpur have the magnificent and beautiful havelis or medieval homes of Bohra traders. They are famous for their delicate wooden architecture and interior decoration of medieval style of India.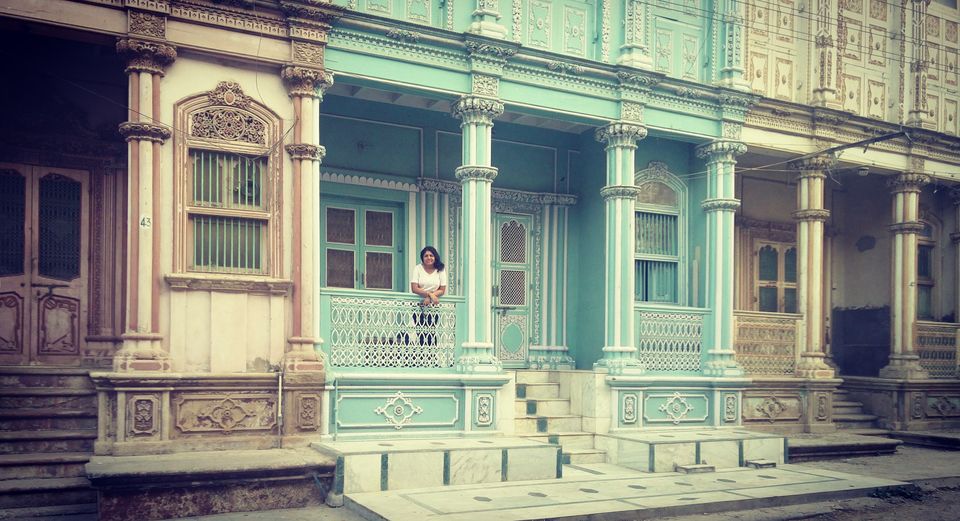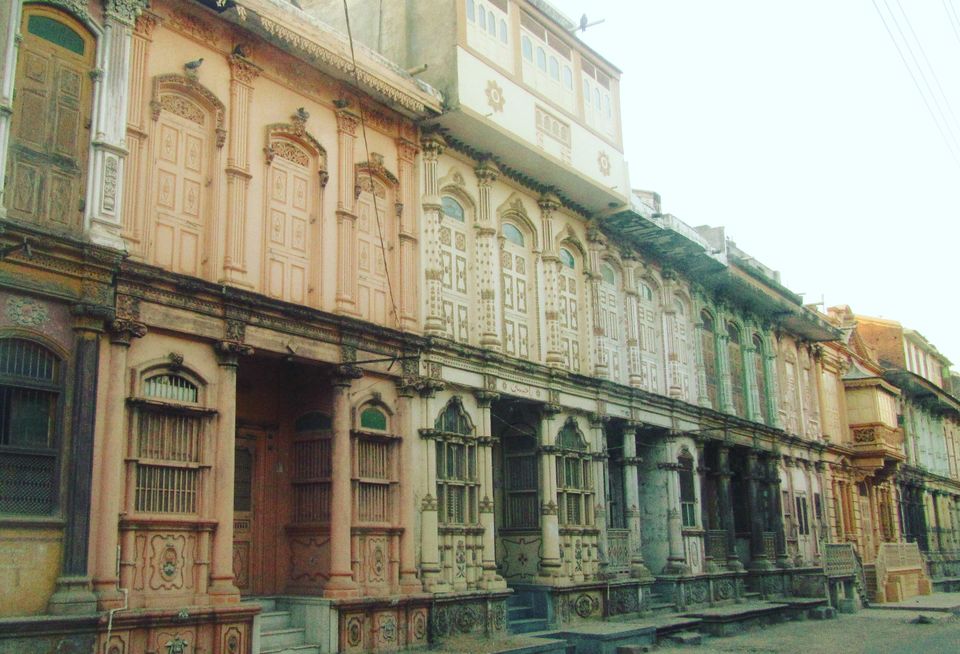 Some gilrs wanted to be in my photo, I asked them how will i give them these pics and they were just happy getting clicked :)
I would say it was a weekend well spent and I love such adventours where I can be with myself and do whatever I love to do.
Thats all for now, see you later.
Do what you love and do it more often. What a t shirt reference :)