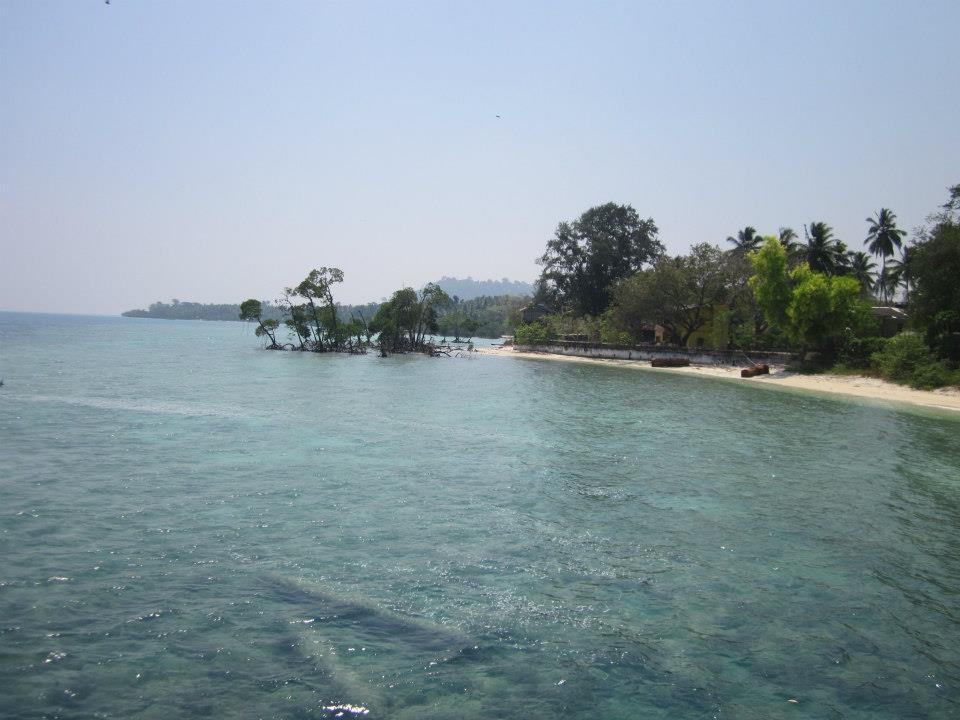 The best part? Well, it has some of the most beautiful beaches in Asia which are right out of a tropical paradise movie or a travel magazine cover... imagine Bali back in the early 80s. A two hour journey by ship from Port Blair will take you to the land of ultimate peace and tranquility. Out of the 600 islands in the group of Andaman and Nicobar Islands, only nine are open for international travelers. Out of that 9, Havelock Island is the most visited one.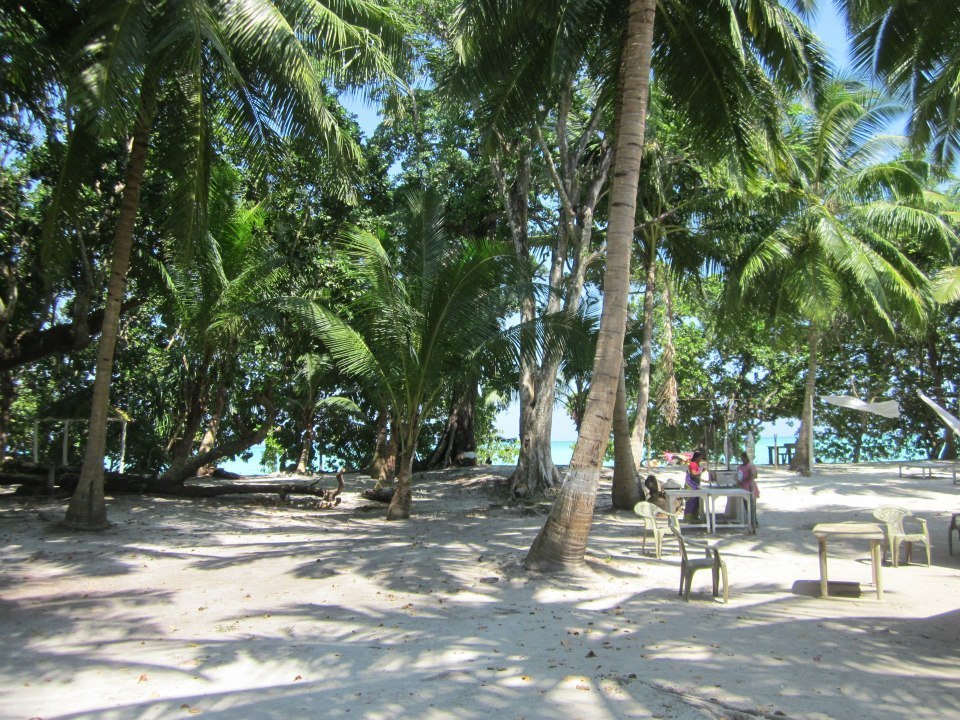 The Indian government has been advocating eco-friendly tourism development on Havelock Island for a while now, so yo can enjoy in a simple bamboo huts arranged under swaying coconut trees.
Simple rule about Havelock Island:
For Families & Resorts: Beach #1, Beach #5, Beach #7
For Backpackers: Beach #3, Beach #4 and Beach #5 (huts from INR 600 to INR 1500)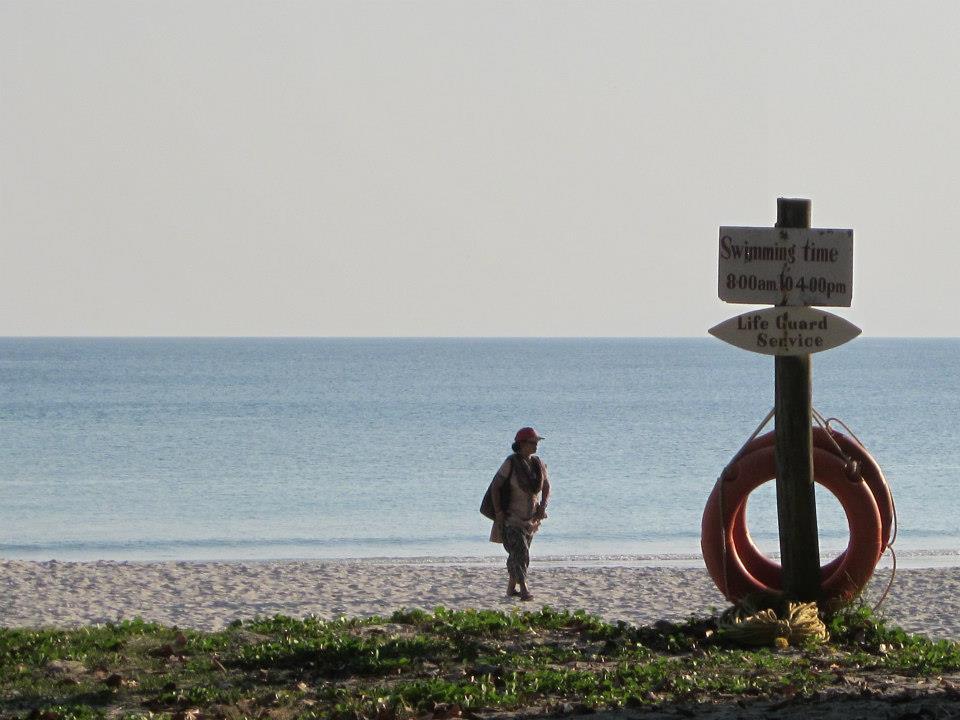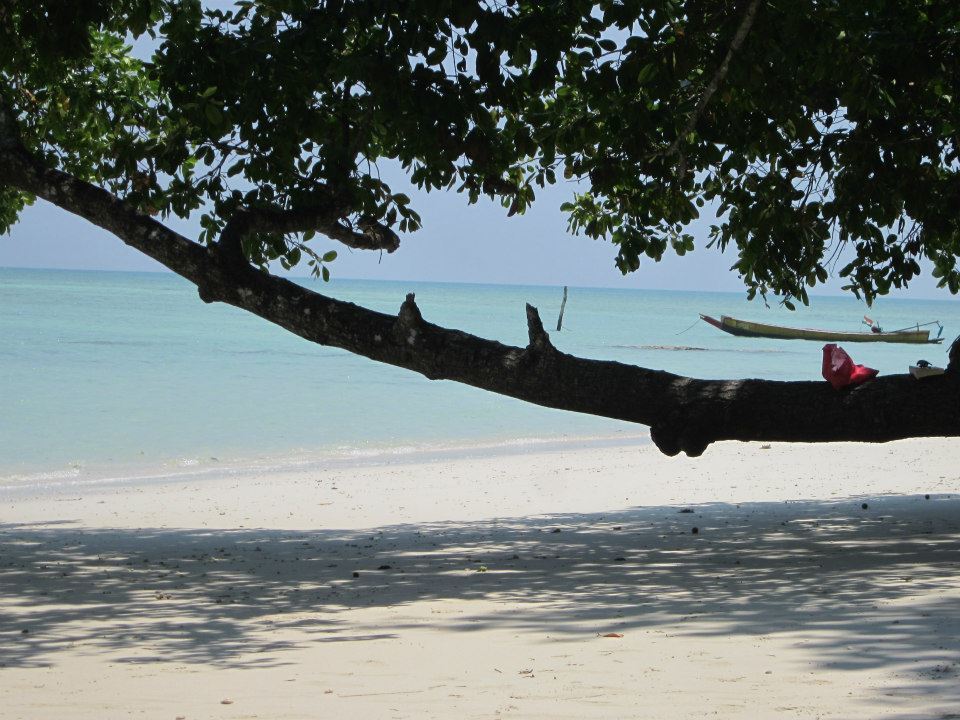 And since you arrive here for some beach and sunshine, there are plenty of beaches. There a couple of stunningly beautiful beaches on Havelock island including Radhanagar beach which was named one of the best beaches in the world some years back. Even though the water is calm most of the time, it can get pretty rough as well.
When you arrive via the ferry, they will leave you at Beach number 1 (Vijaynagar Beach). Various guest-houses and hotels are tucked away in the coconut groves here. The area around this is good for watching sunsets. The only two ATMs of Havelock Island are in this area. Restaurants are mainly situated on the inland side of the beach road. From here you can easily take a ride to other beaches.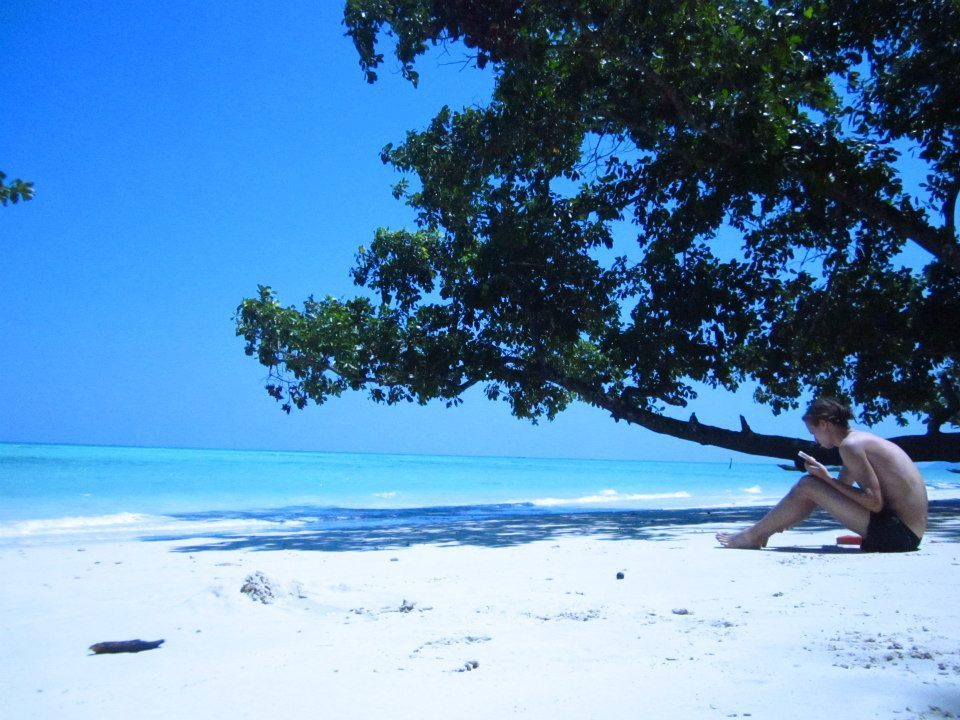 Beach number 3, 4 and 5 form is like the backpackers strip of Havelock Island. These beaches have extremely shallow water and bleached coral. It has Internet access, good telephone coverage and a wide range of guest houses and hotels. Beach no. 5 is also perfect gathering point for snorkeling and diving pre-paid groups. There are lots of cheap places to stay by the beach.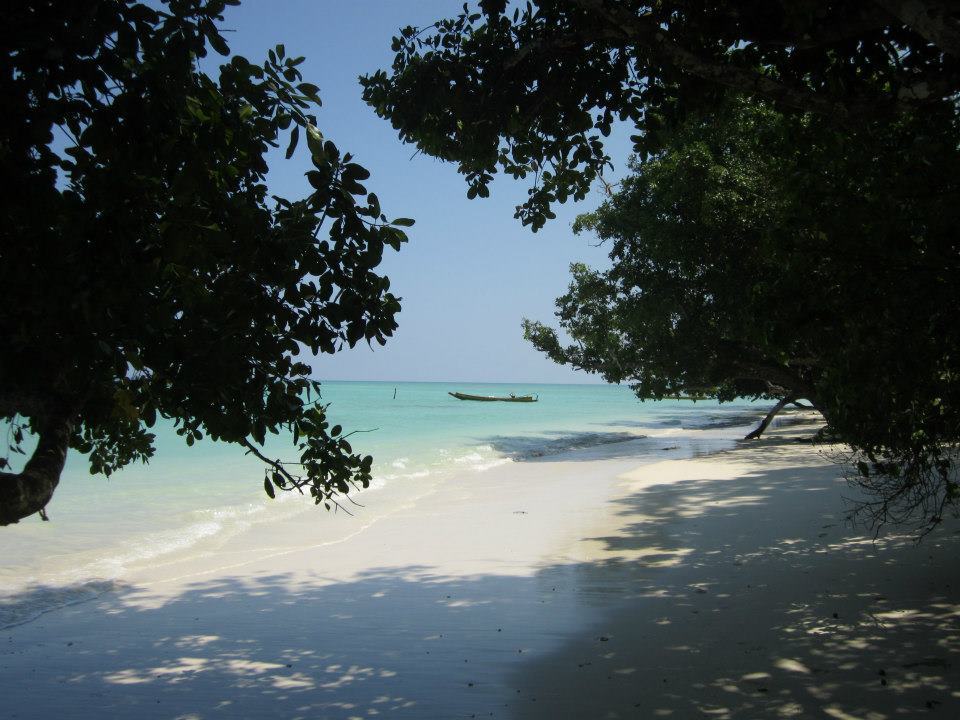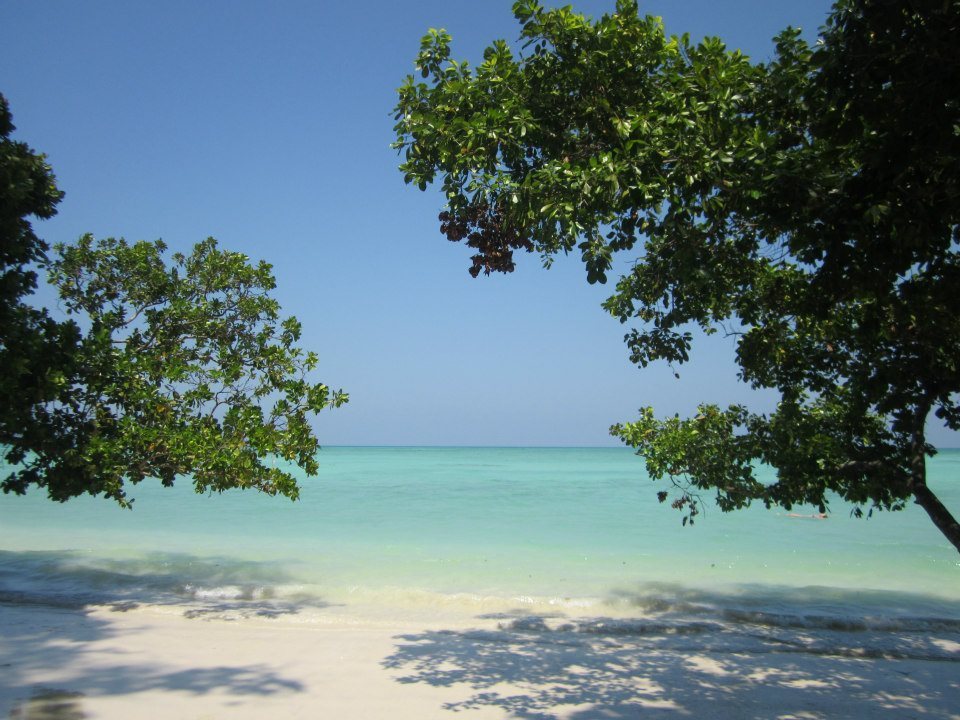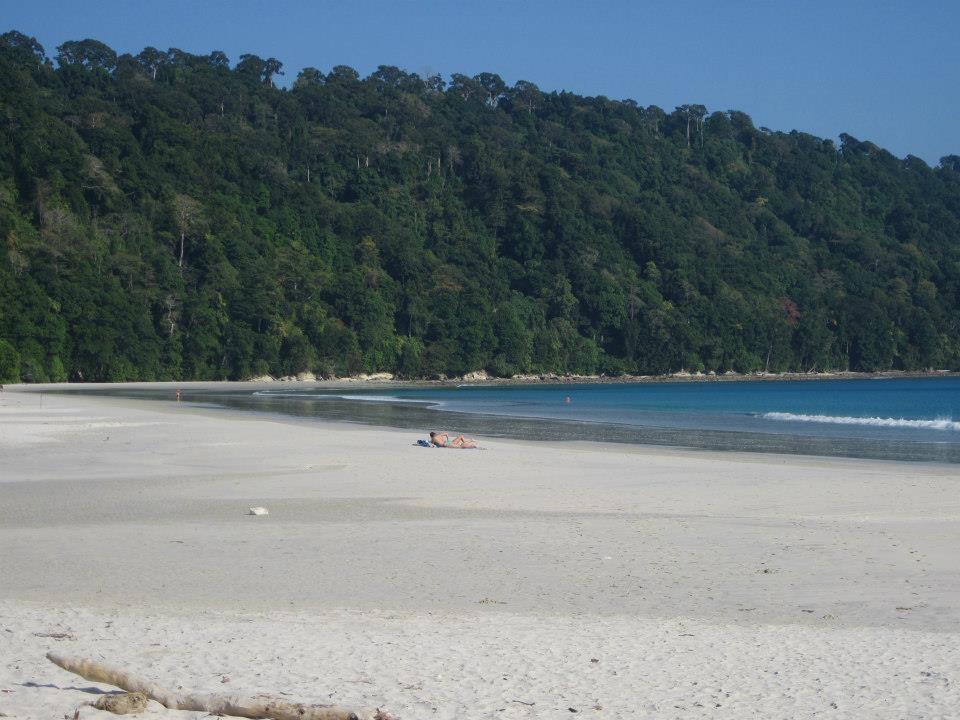 The most well-known beach on Havelock island is on the other side, called Radhanagar Beach (Beach Number 7). Frequented by day-trippers, this beach gets crowded but one can definitely find big empty spaces here. The long stretch of white sand is very welcoming and you could spend an entire day walking along the shores. Walking to the other end of the beach (the right side) will take you to a quiet stop known as" Neil's Cove". There's another beach around this area called Elephant Beach. There's no road to this beach so it can only reached by a boat or by walking from Beach #7. Bring food and drinks when doing this excursion, because there are no restaurants or street vendors around.
Snorkeling, scuba diving, fishing. Havelock is perfect place to learn more about underwater world, so don't miss this chance. The main activity on this island is Scuba Diving. There are 5 popular dive shops - Barefoot Scuba, Andaman Bubbles, Andaman Dive Club Dive India and Doongi Doves. The diving spots are pretty much the same for all. Prices range from 3000 Rs=$50.6 to 18000 Rs.=$304. At the beach #7 there is a lagoon where you can snorkel absolutely for free on your own. Read about my Scuba diving experience here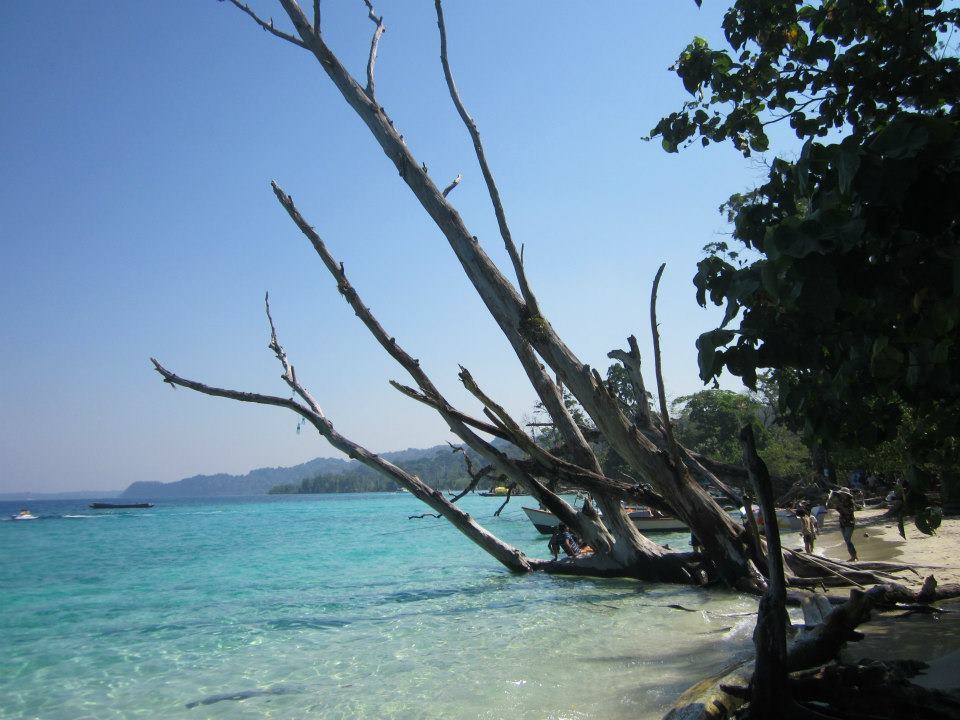 Apart from the islands beautiful beaches, Havelock's inner part is jungle country with many rice paddies in between. Explore around to see the other side of Havelock beyond the beaches.
How To Reach
The best way to reach Havelock Island is to take a government ferry from Port Blair which normally takes around 2-3 hours, depending on the weather conditions. A government ferry will cost you between INR 500-800. There are different kinds of tickets for this ferry with a limited number of tickets with seats and a higher number without seats. You can also book a high-speed catamaran - Makruzz for between INR 950-1400 depending on the class, which takes around 1-2 hours.
This Island has everything it takes to be the ultimate backpacker's destination Island. Share your experiences if you have visited these paradise.
This blog was originally published on 'CHASING THE EXPERIENCE'