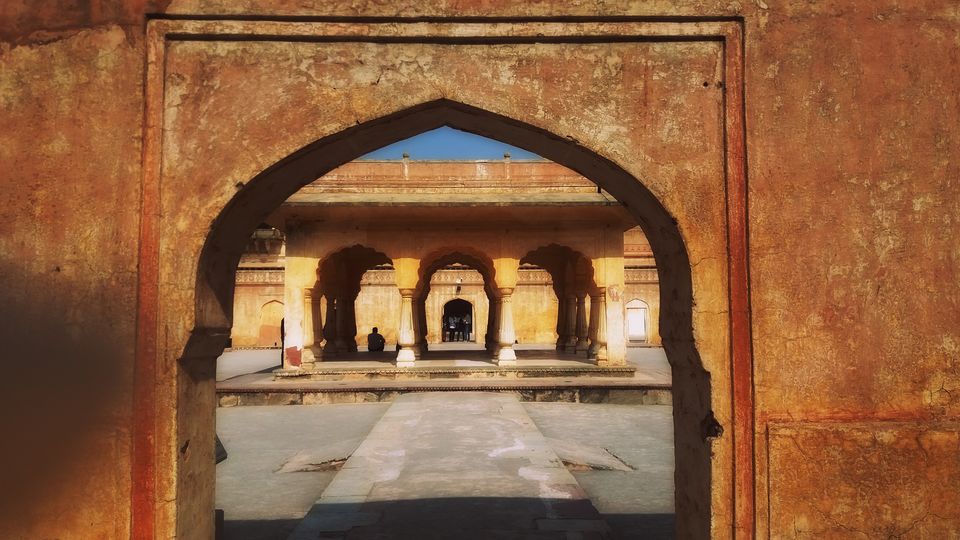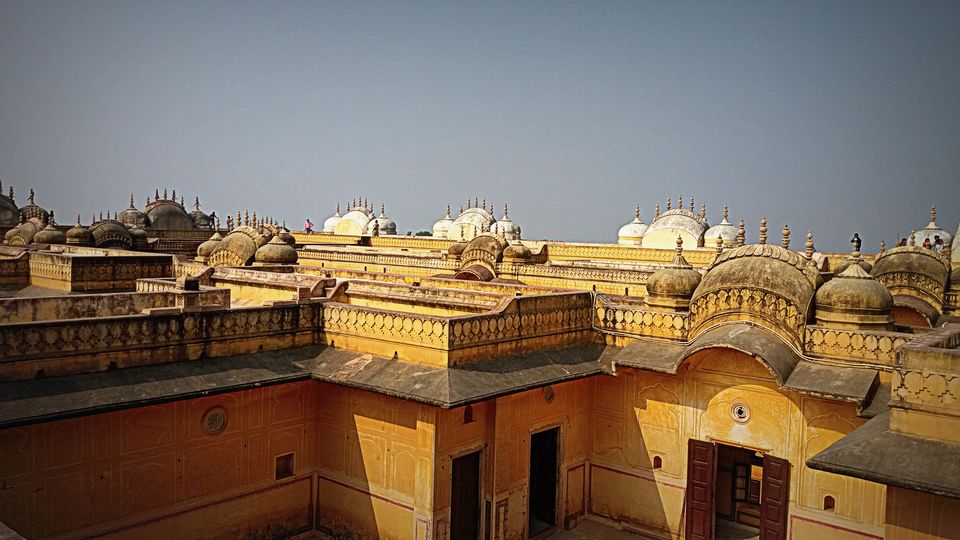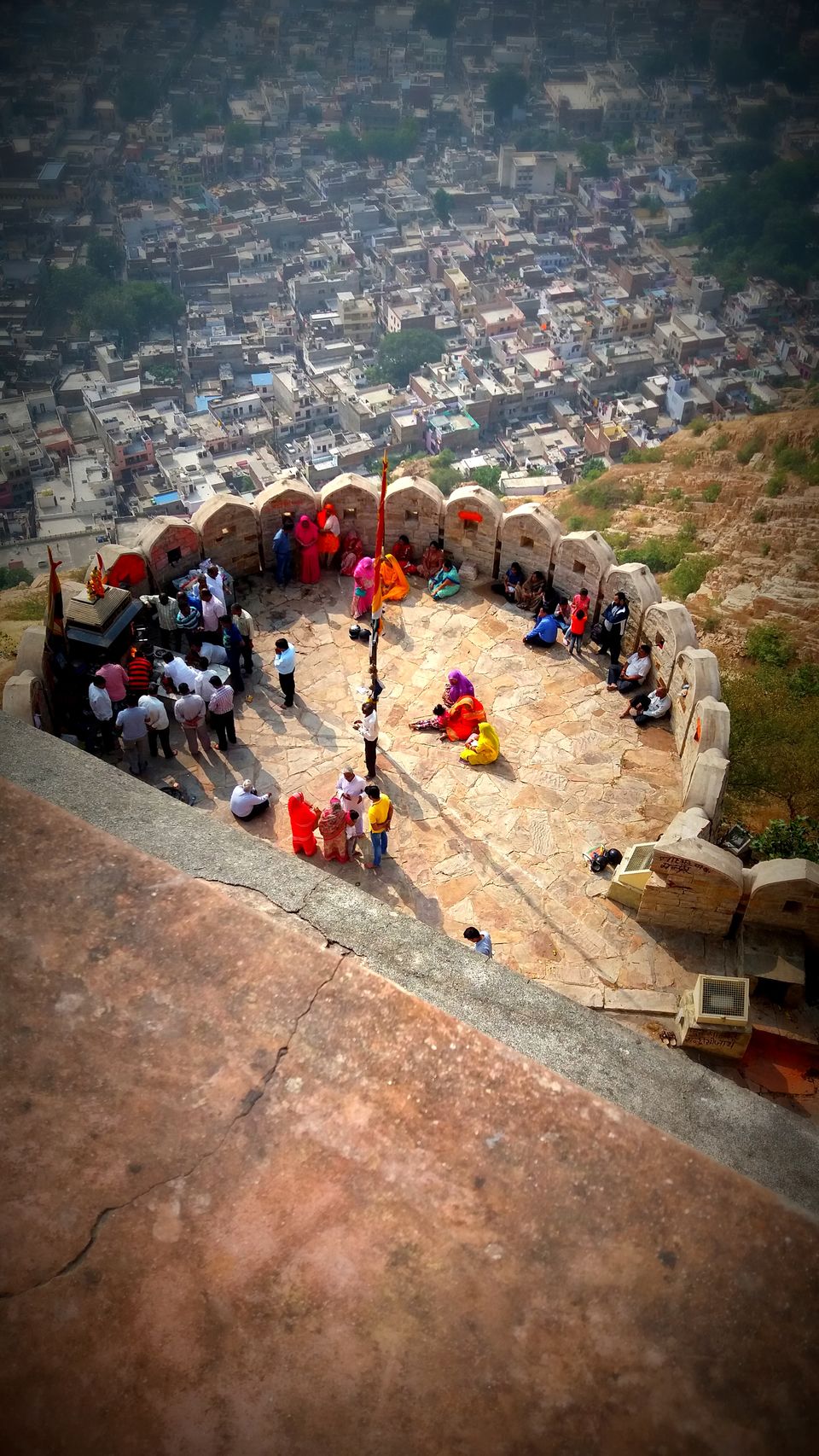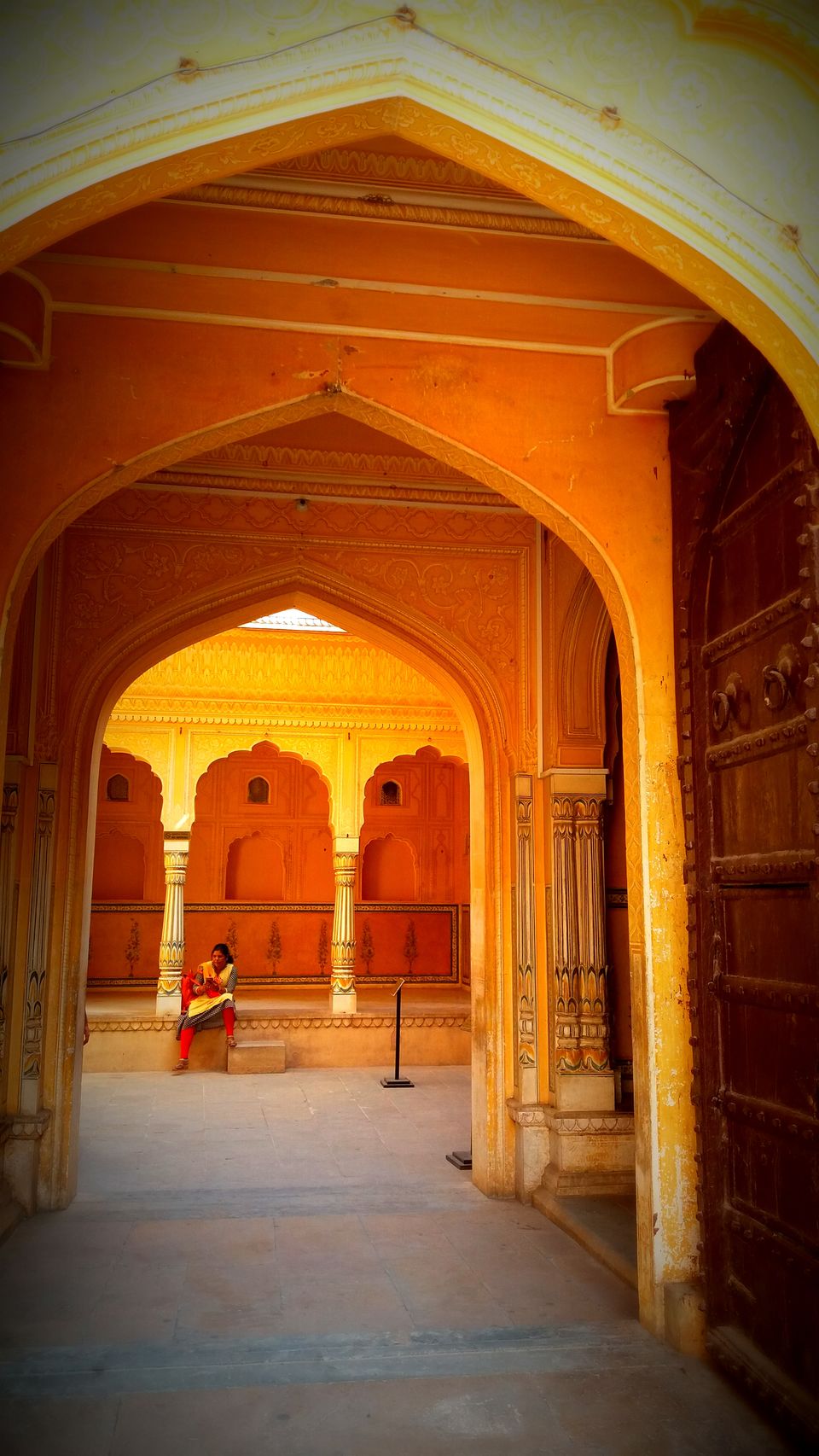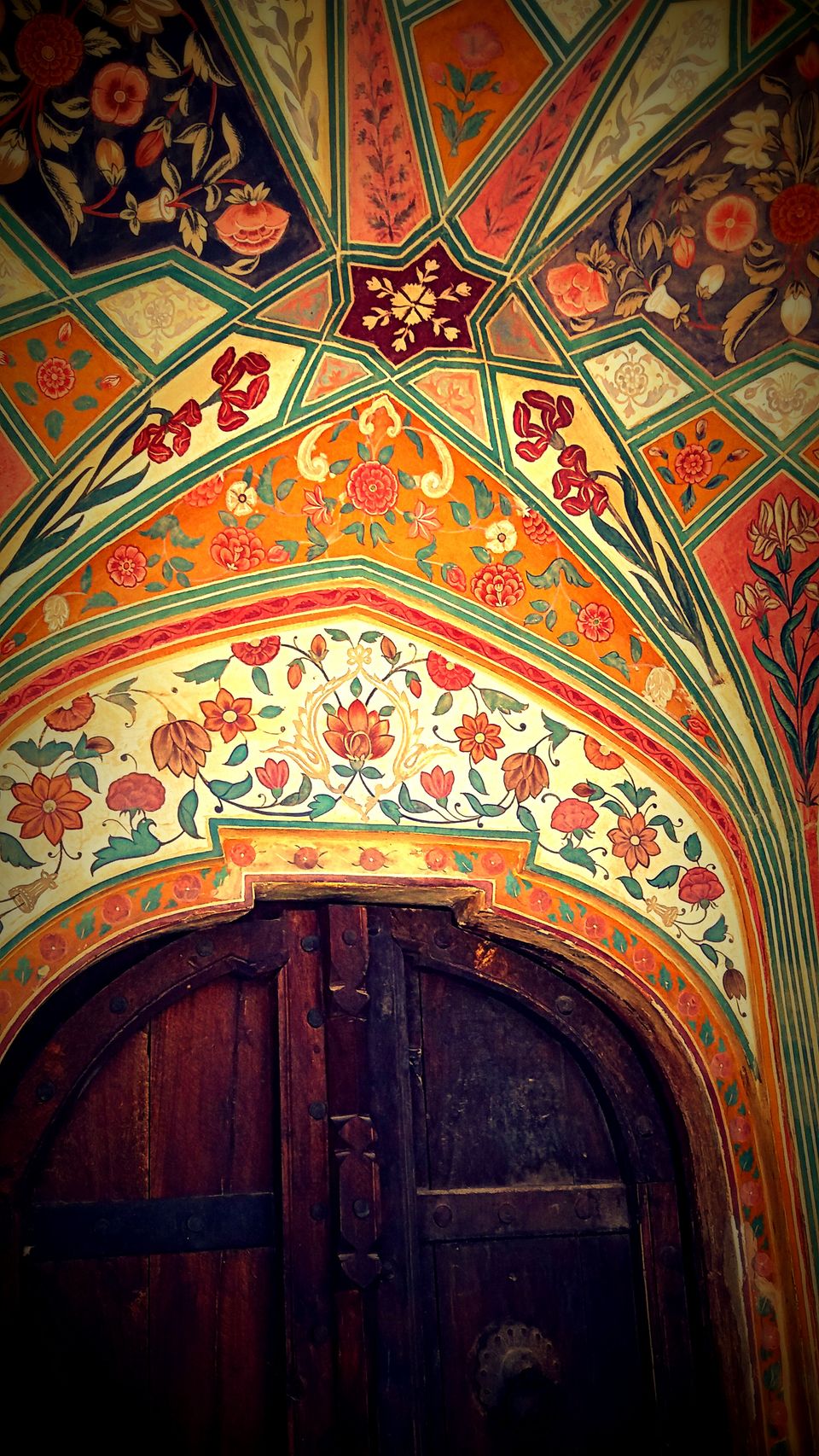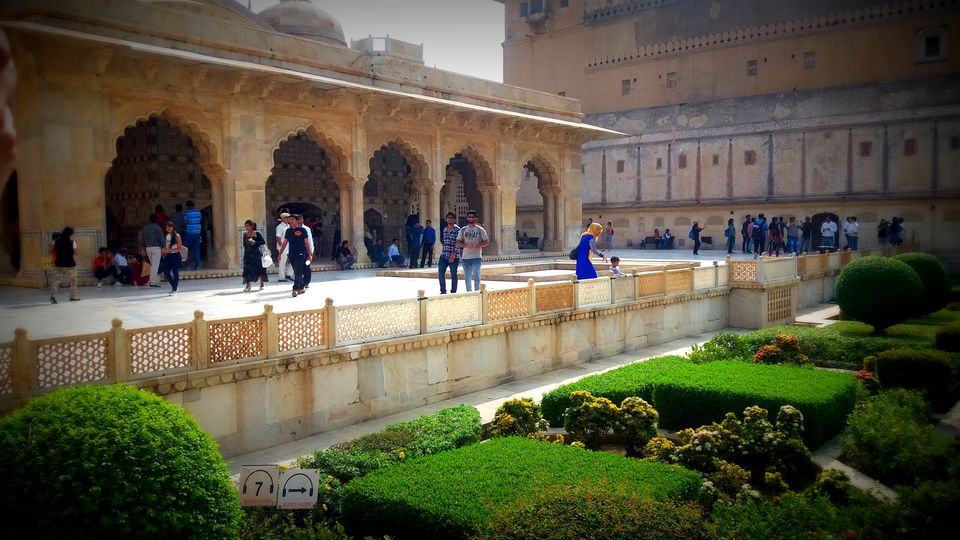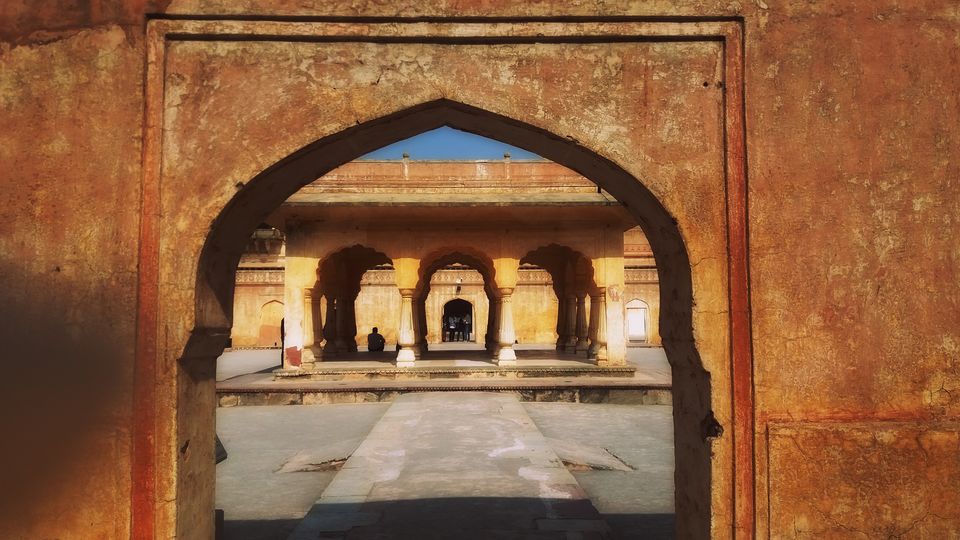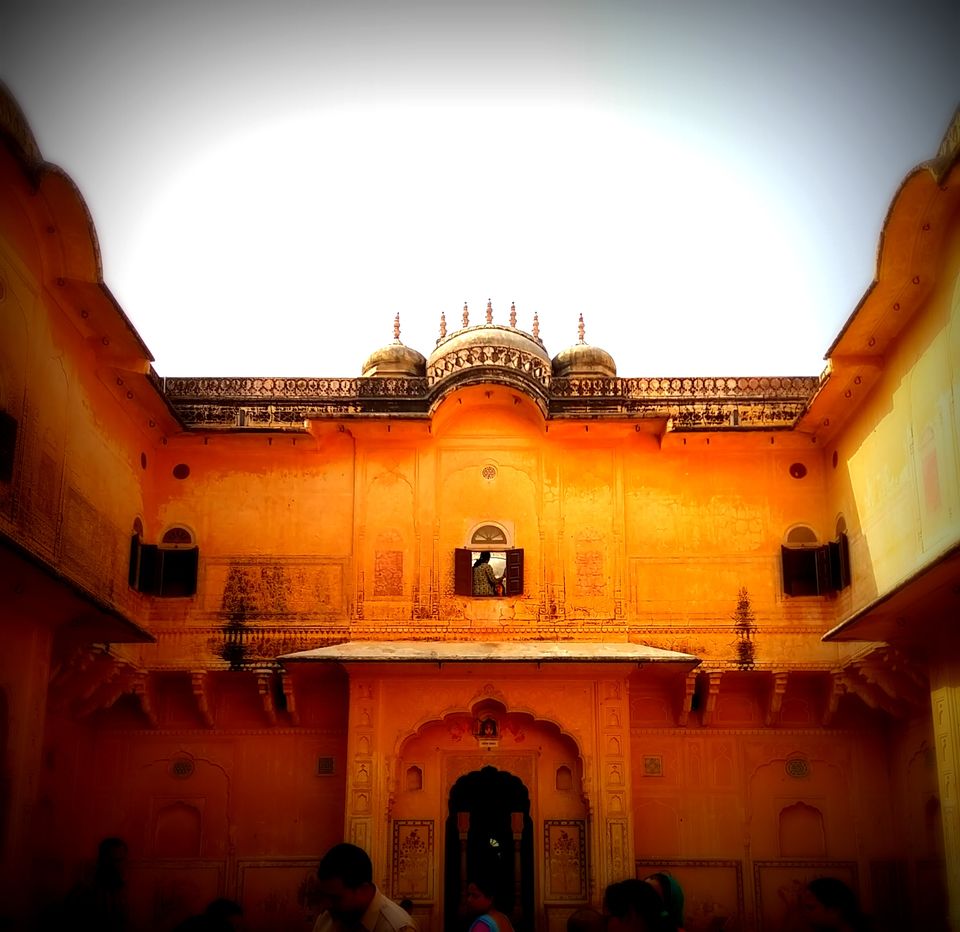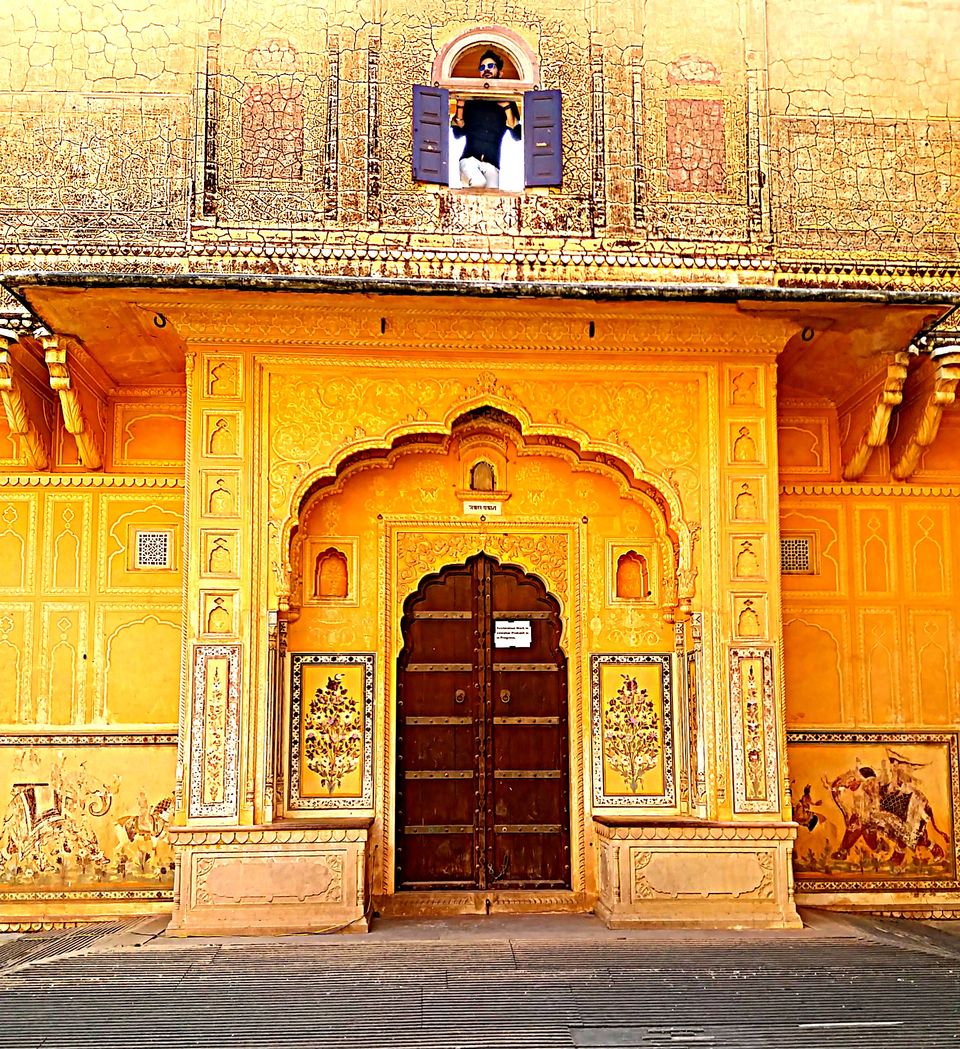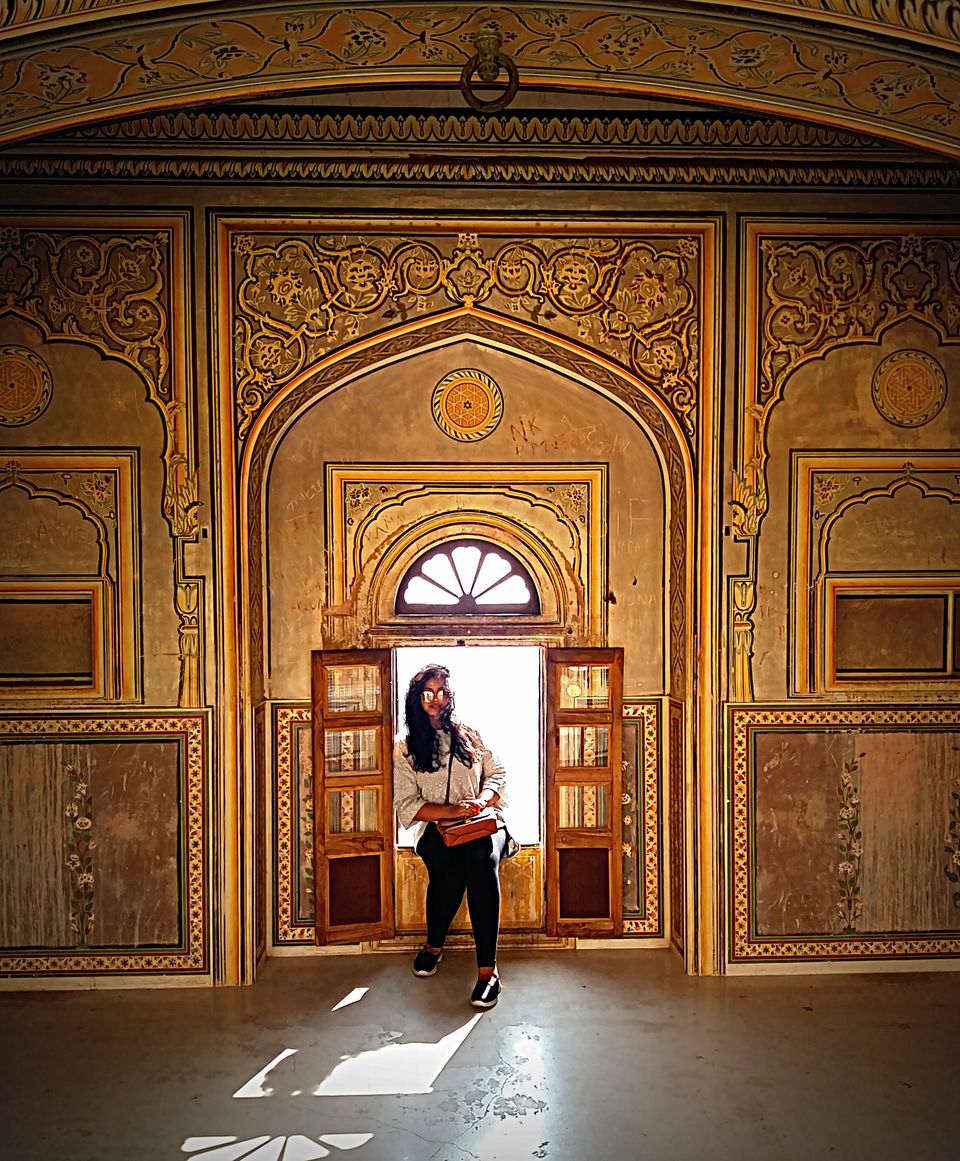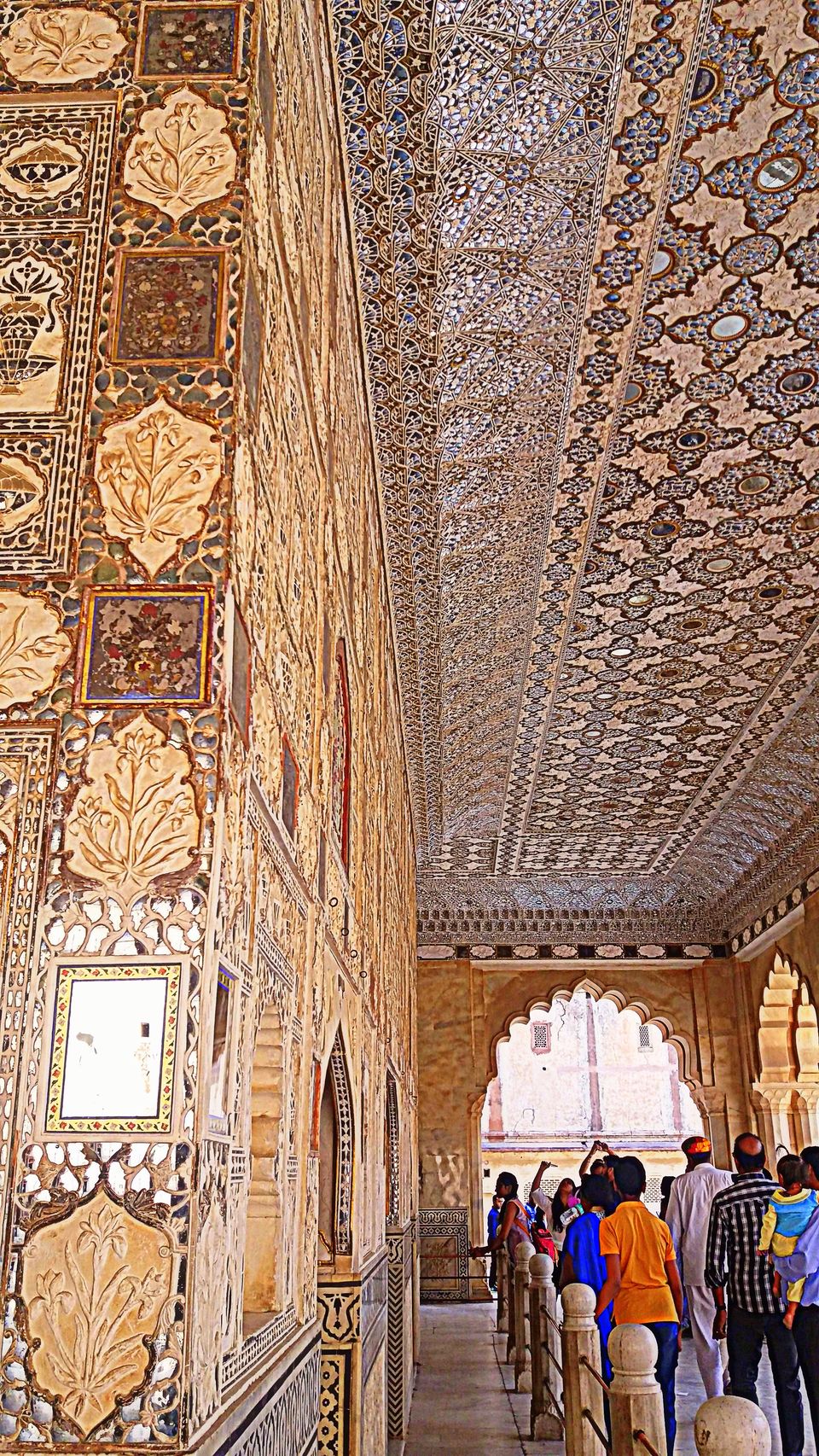 My husband and I like taking short weekend trips to just get some change from our mundane life. Having a brother - in - law who is a pilot in Indigo we get the benefit of traveling as staff. We make sure the the flight load is less and that we have priority one and two so we can get seats and head off to a place where we can spend time together and explore the beautiful places India has to offer. So this weekend it was Jaipur. Our flights both ways cost approximately Rs 2000 per person, because as staff travelers we only pay the taxes. Since it was a weekend getaway we stayed only one night in Jaipur at the Chirmi Palace Heritage Hotel which is 150 year old residence which housed members of the Chomu Family, the senior most Thikana or Nobility under the State of Jaipur. This now has been converted into a hotel. The rent is fairly economical, Rs 2500 per night without breakfast. The first day was spent exploring the M.I. Road which have small eating and lassi joints. We drank a tall glass of lassi and ate the amazing piyaz (onion) kachauri's the city had to offer. Spending less than Rs 200 on a heavy lunch of lassi and kachauri, we had enough energy to venture around the city markets (Bapu Bazar) inside the wall city of Jaipur. We ended the day with an amazing meal at the Niro's Restaurant which has been there since 1949 and devoured the best Lal Maas (Red meat, mutton dish) with the pudina (mint) paratha.
Day 2 we explored the beautiful forts of Jaipur, Nahargarh and Amber or Amer Fort. The shots which i have taken are from my Samsung J5 series which doesn't have the best of the cameras. However, i believe that it is the kind of photos you take that matters. Though I am not a professional photographer, I try to capture what pleases the eye.
After the fort sightseeing we ended our trip with a wholesome special Rajasthani thali of dal, baati and churma soaked in ghee with ghatte and khadi at the famous Natraj Hotel on M.I road. Since we were surviving the whole day on a tall glass of sweet lassi, we were able to finish off the whole thali. The savoury delicacies and beautiful forts of Jaipur didn't disappoint us. We will surely revisit.