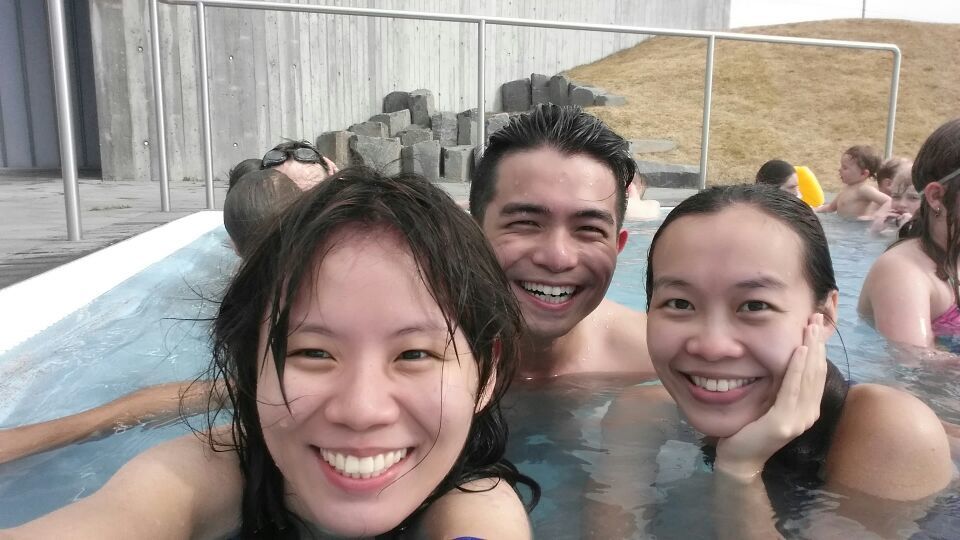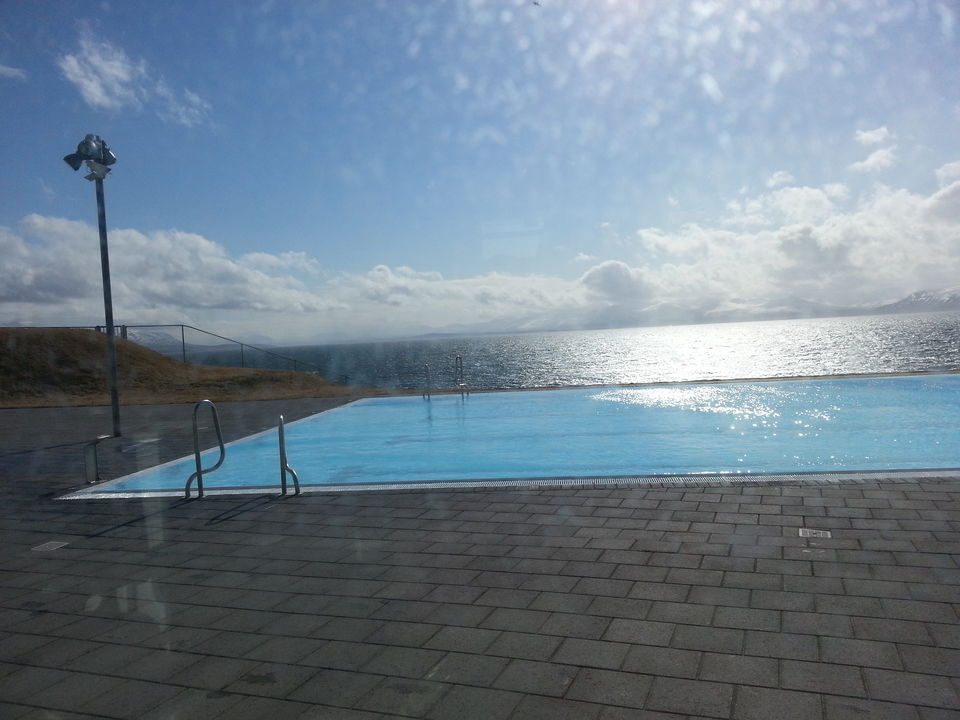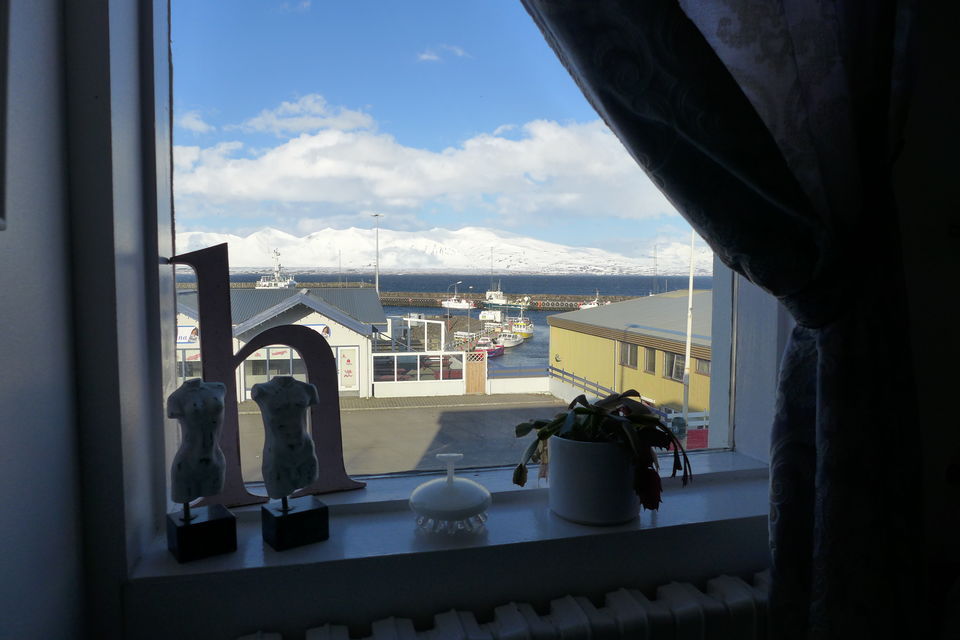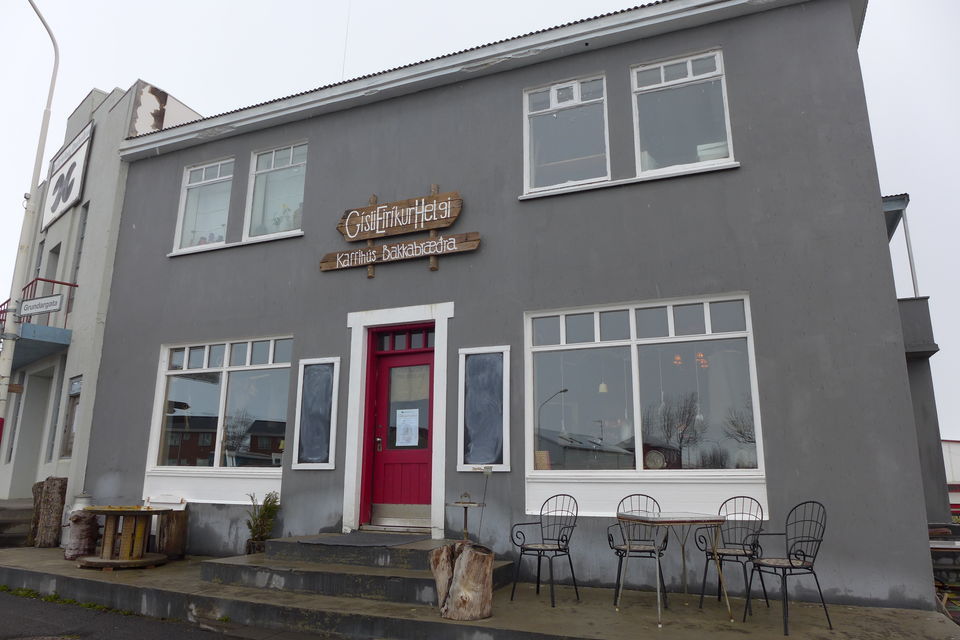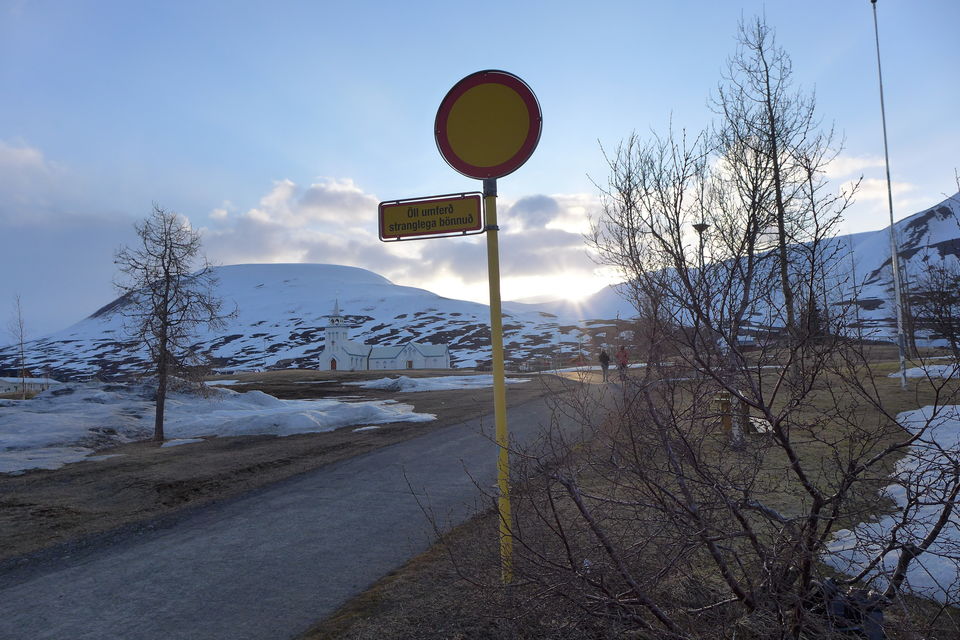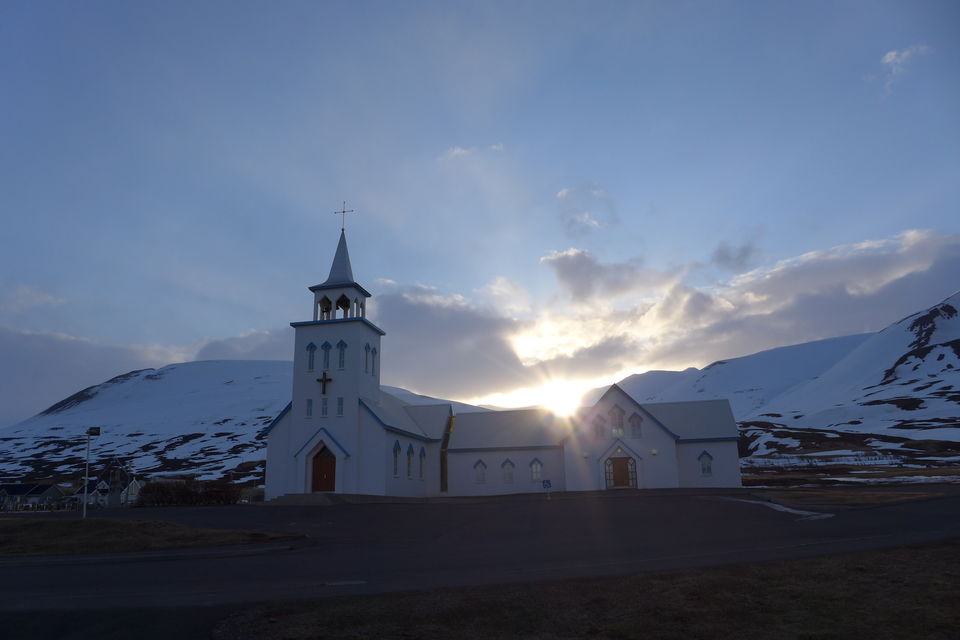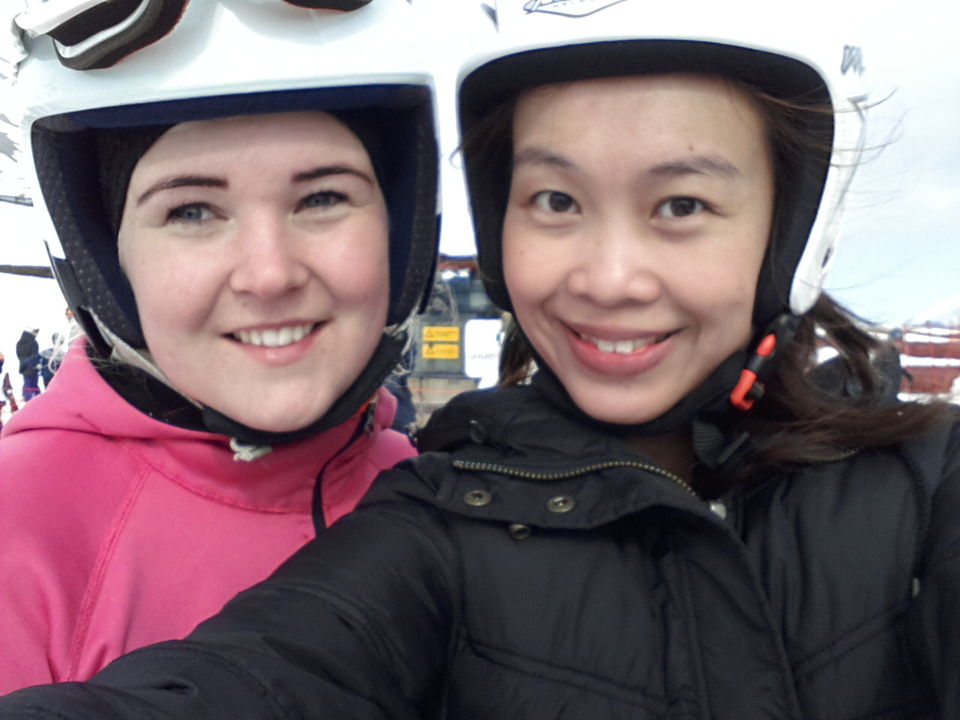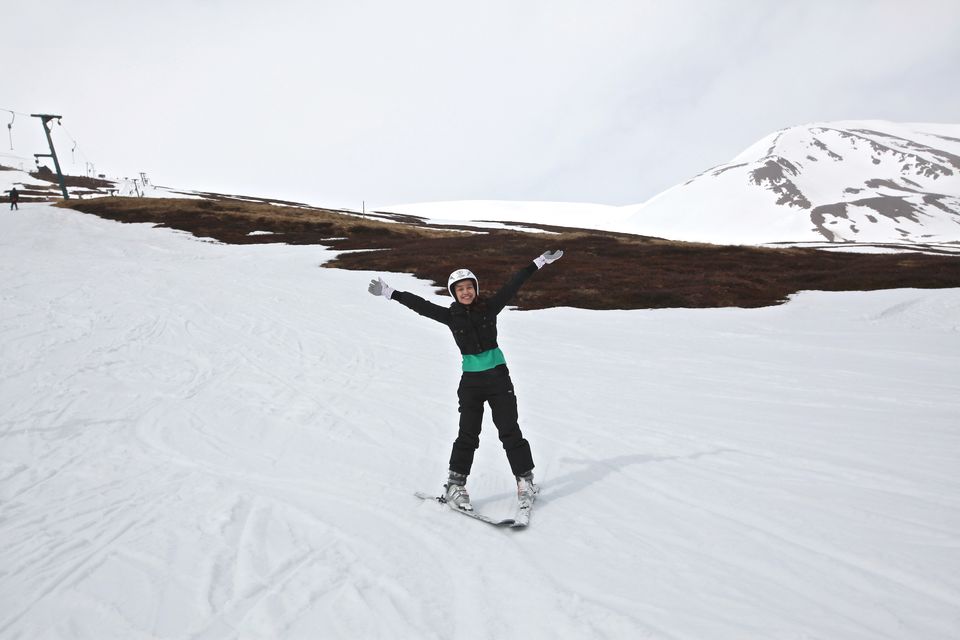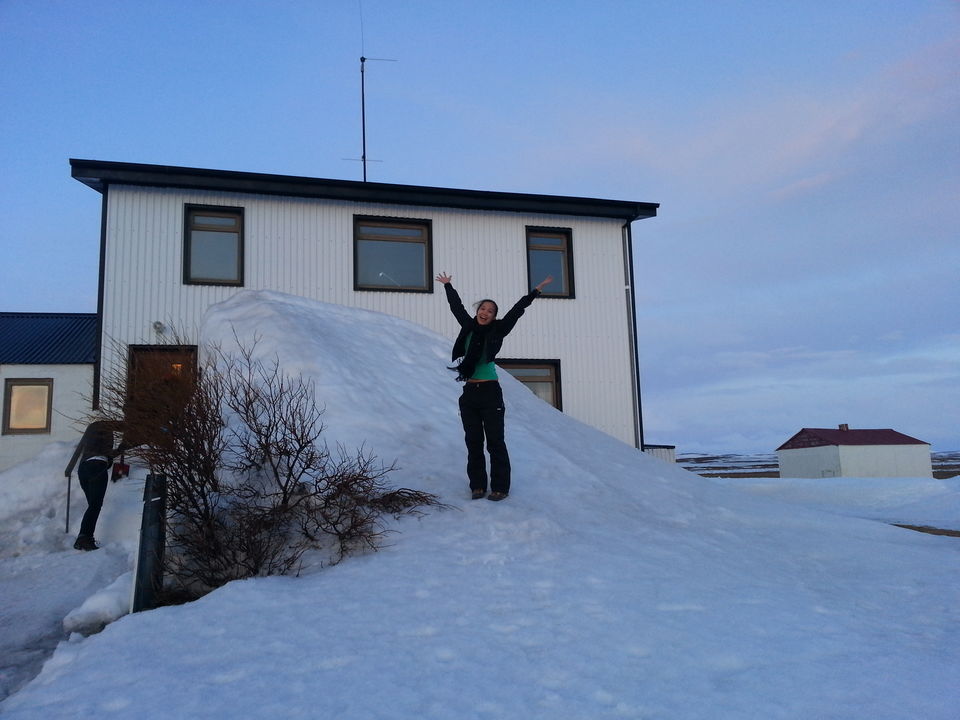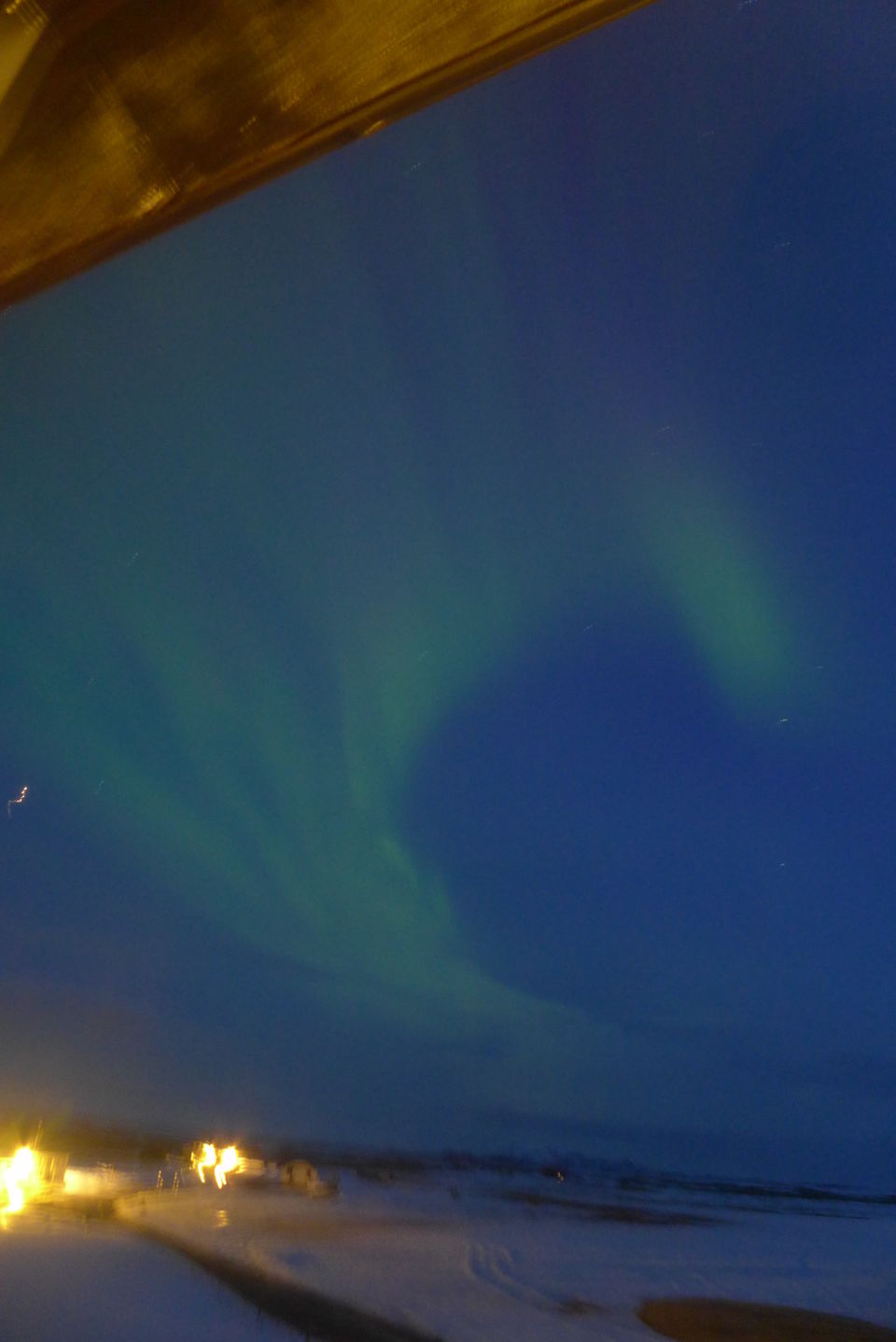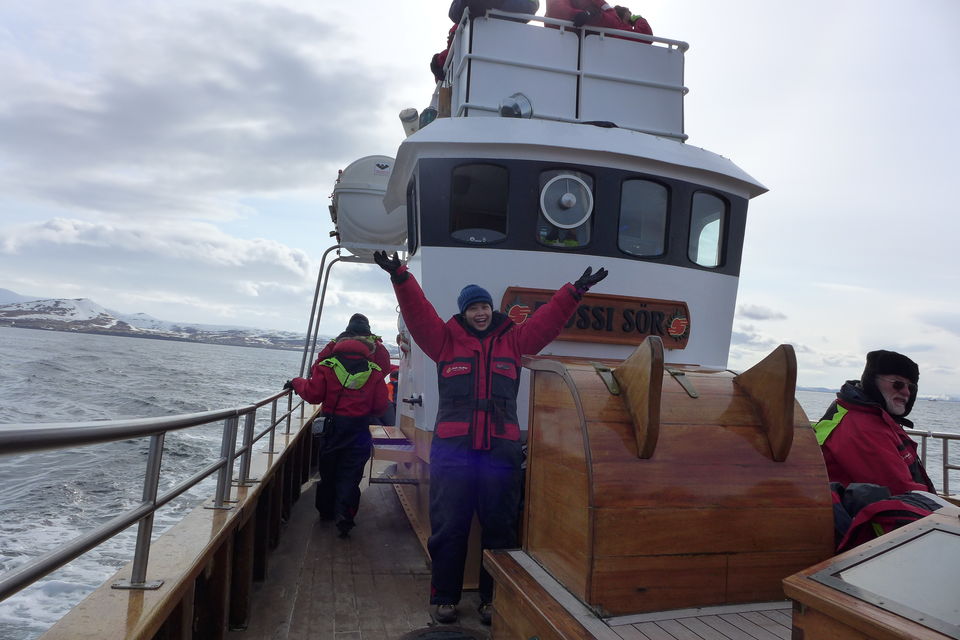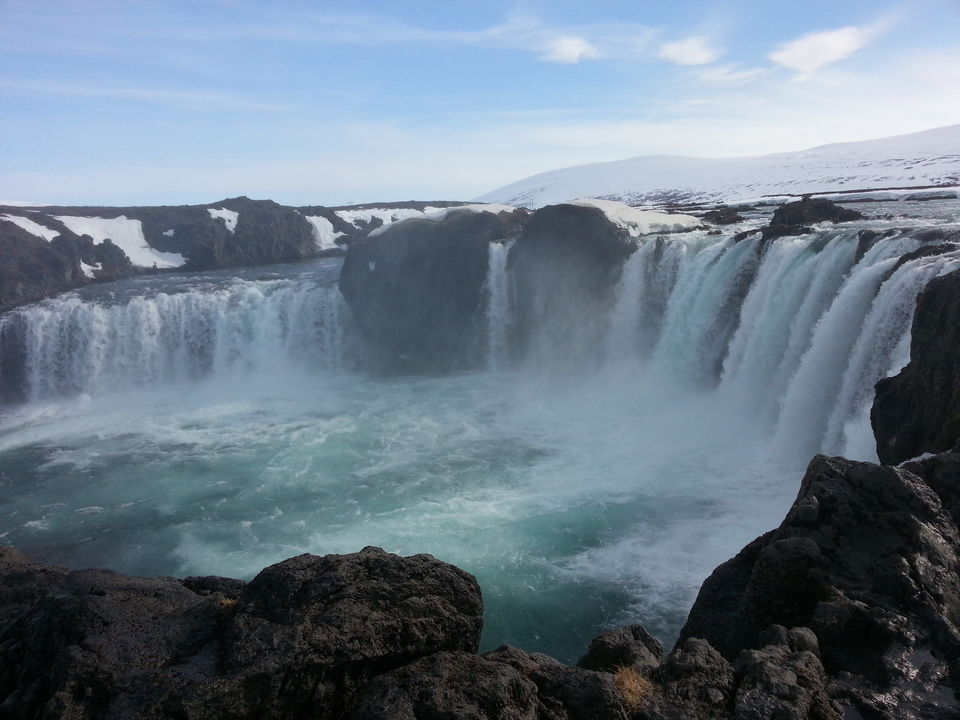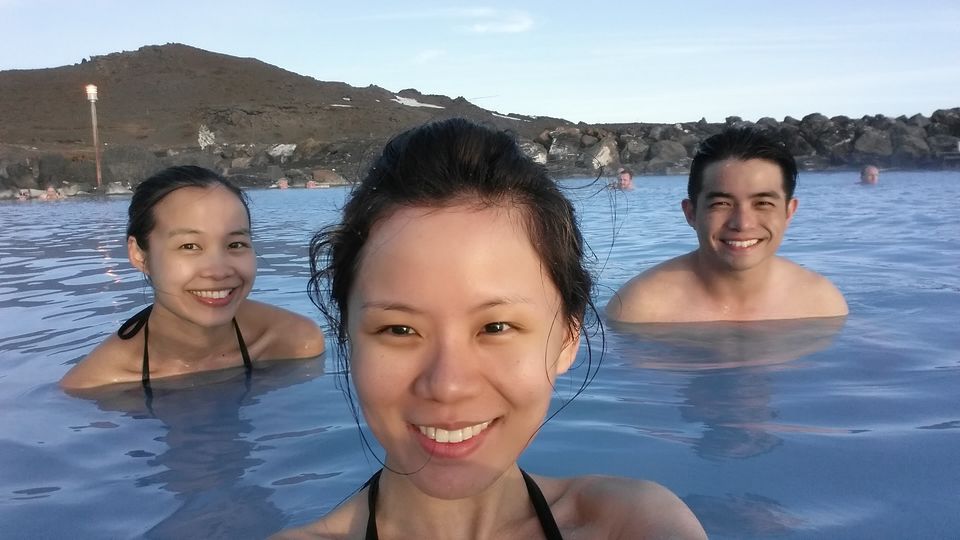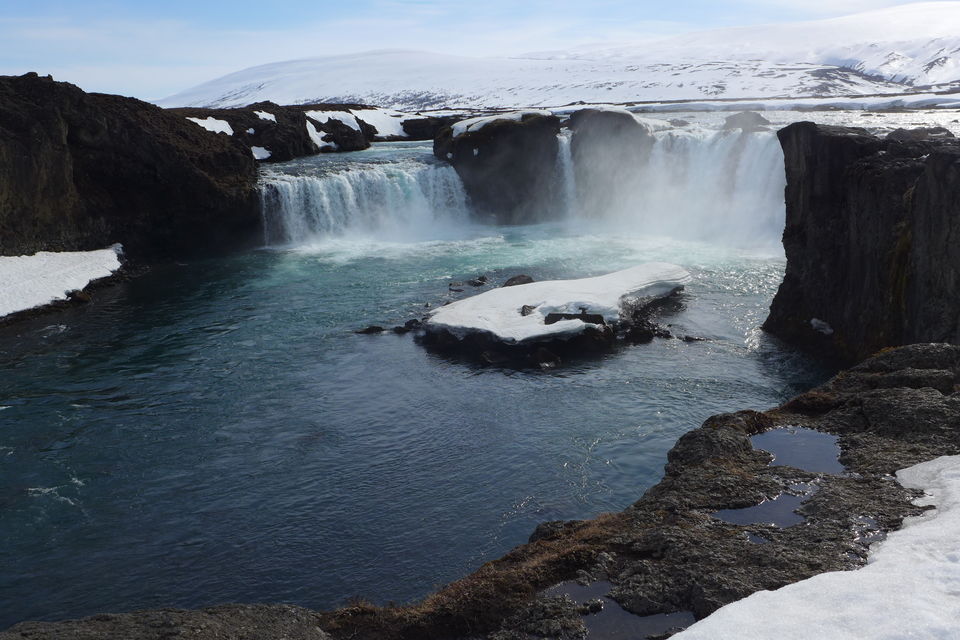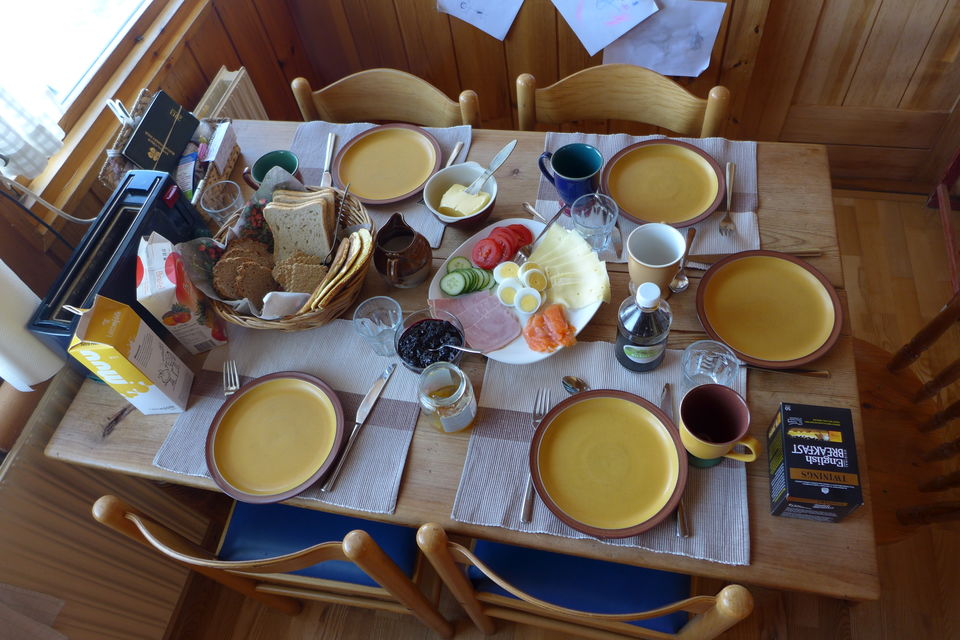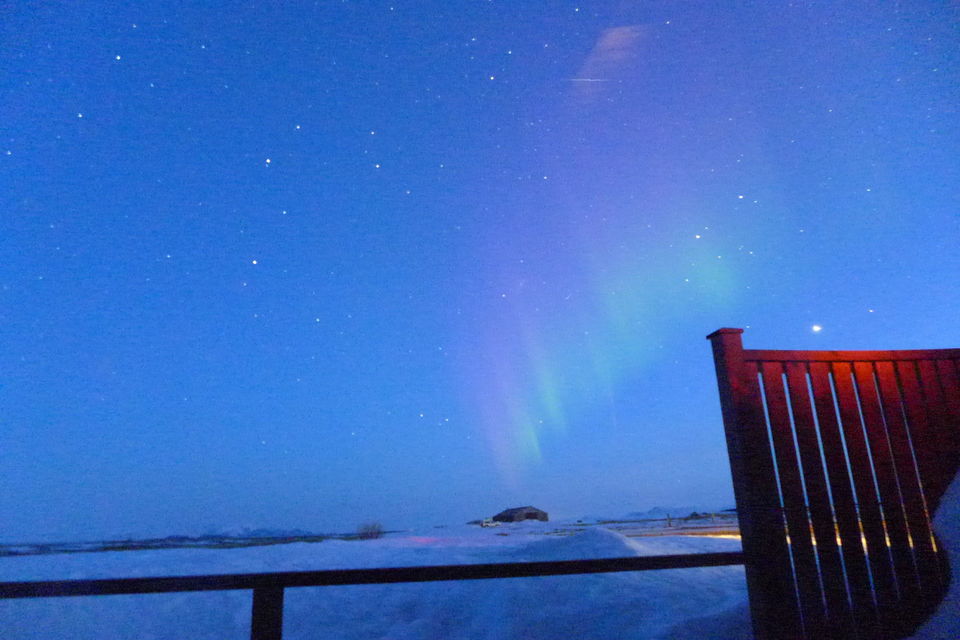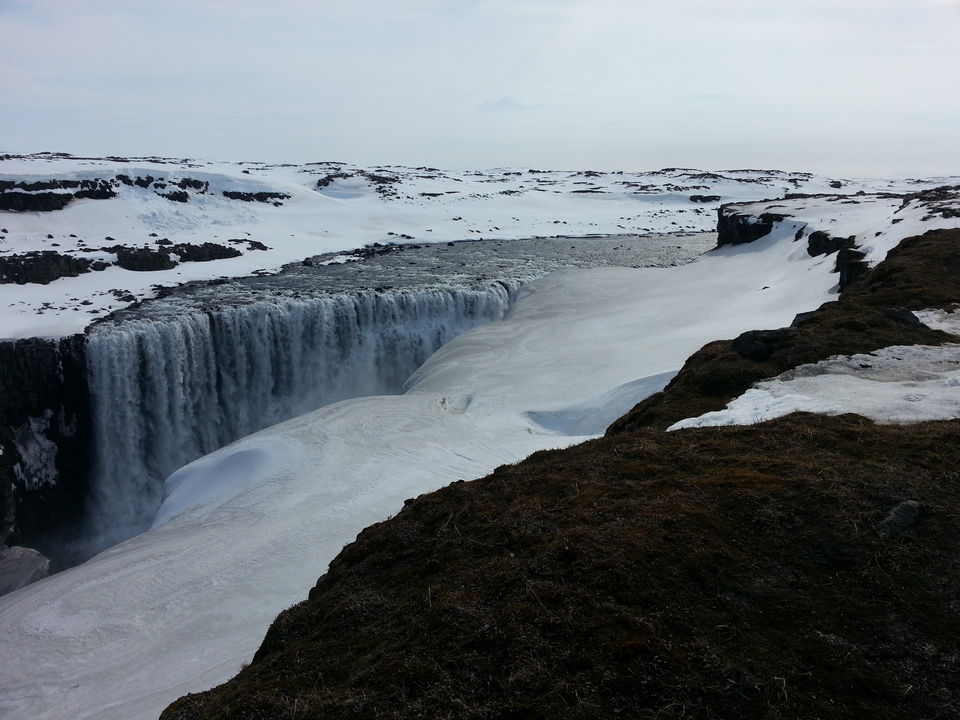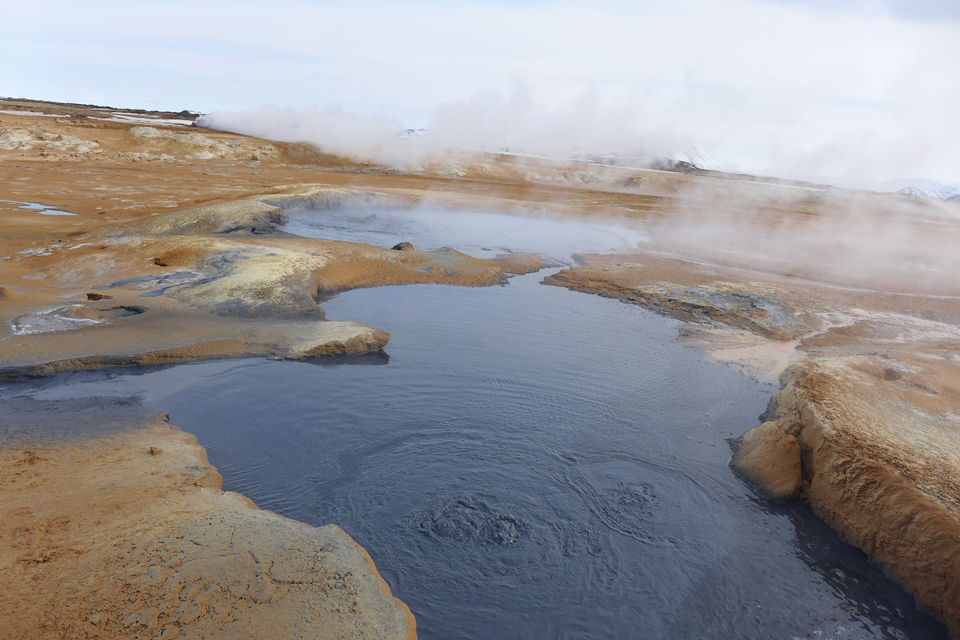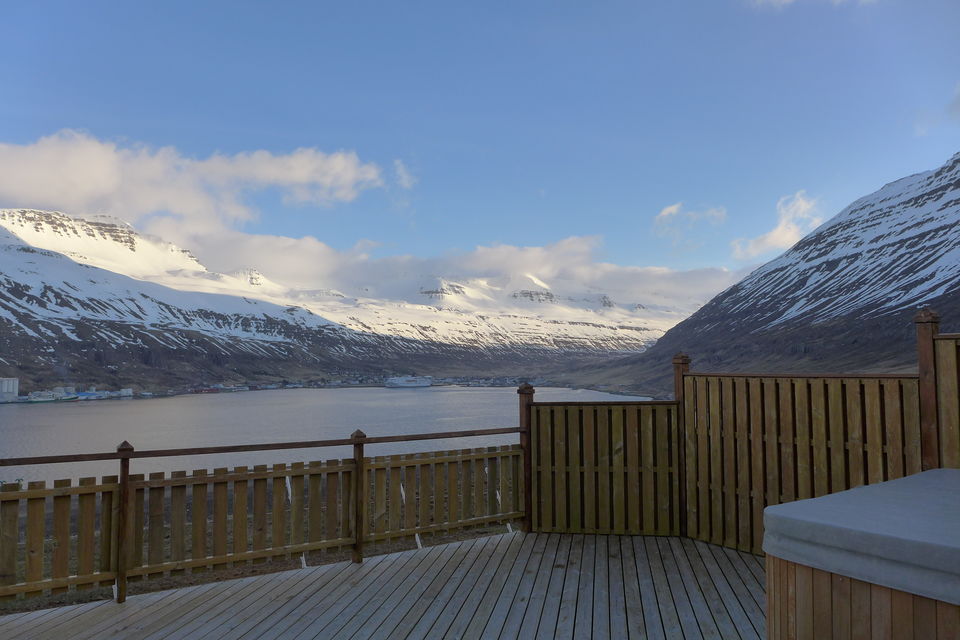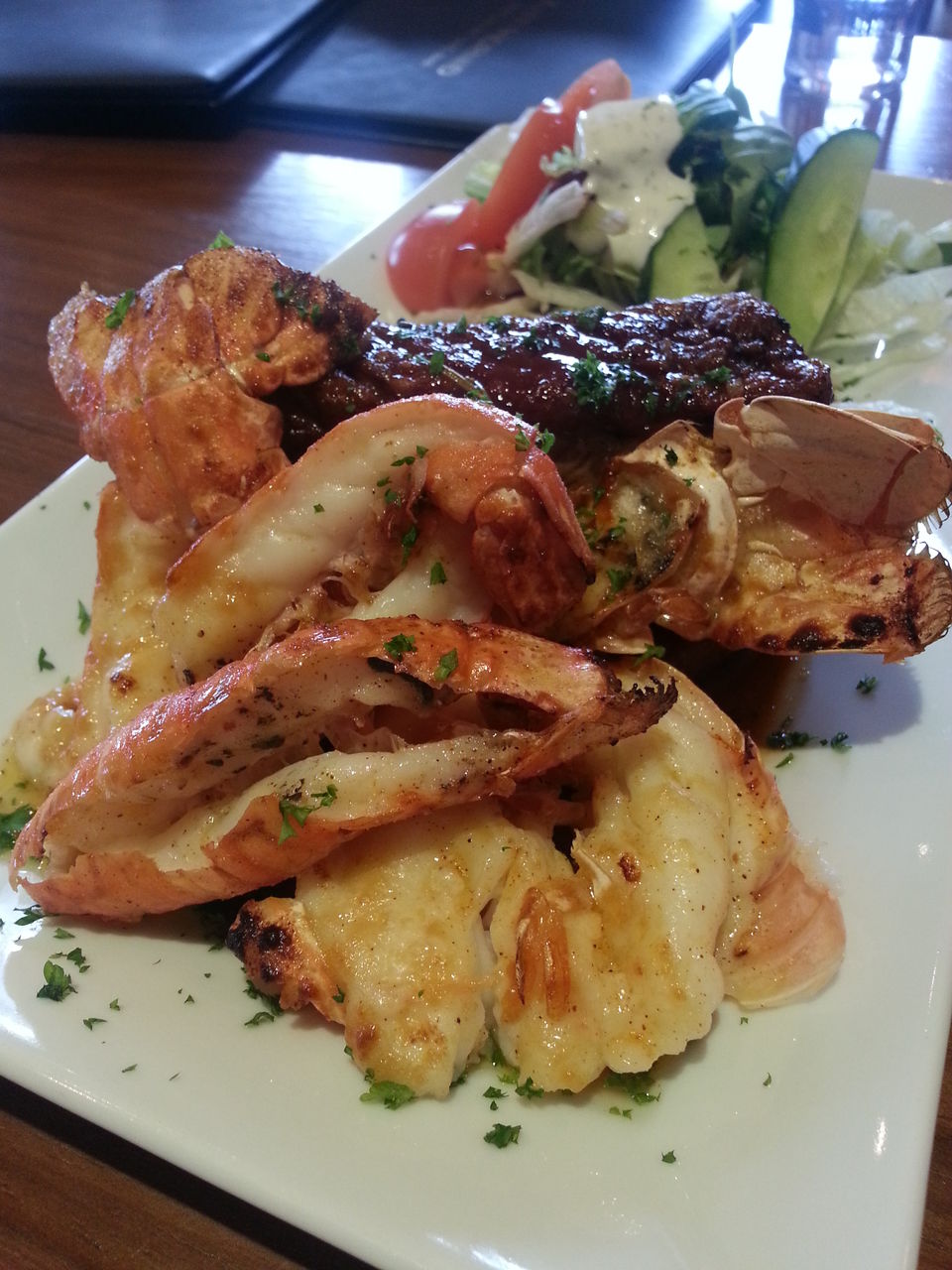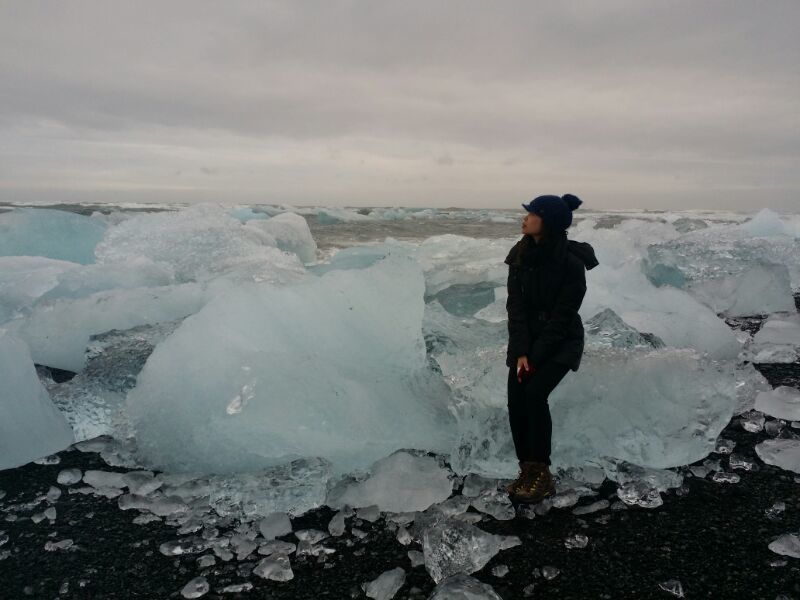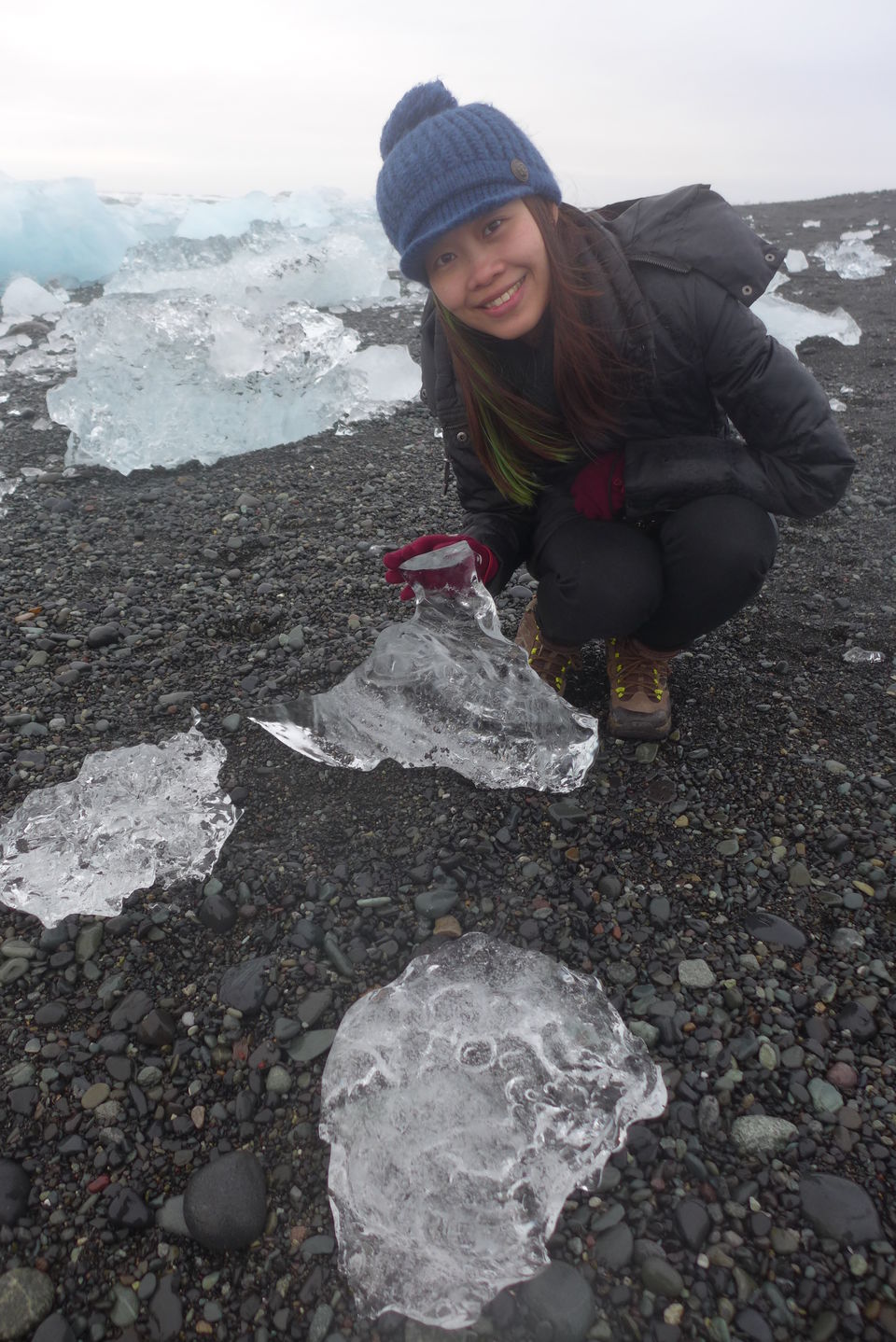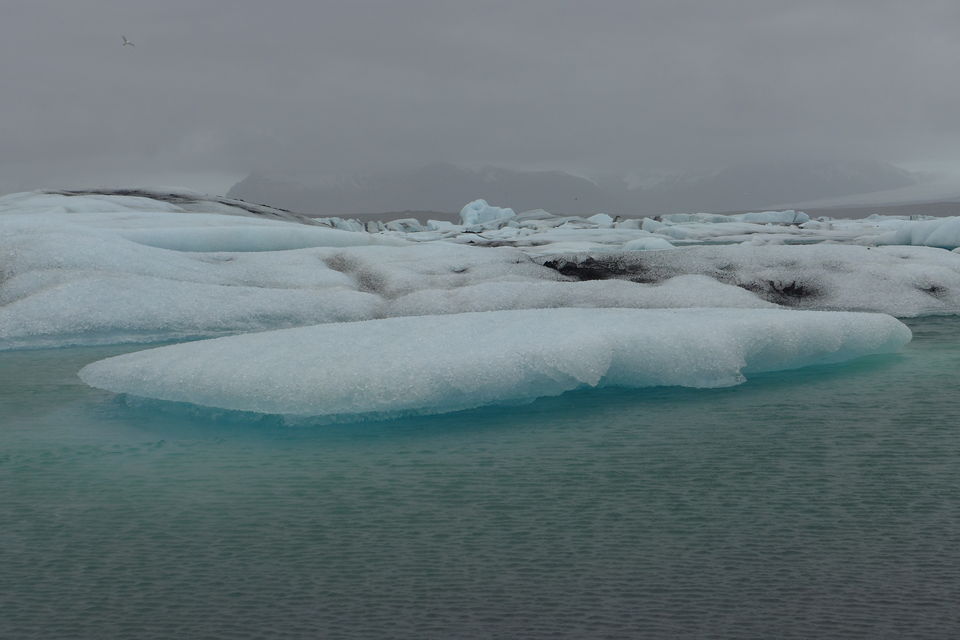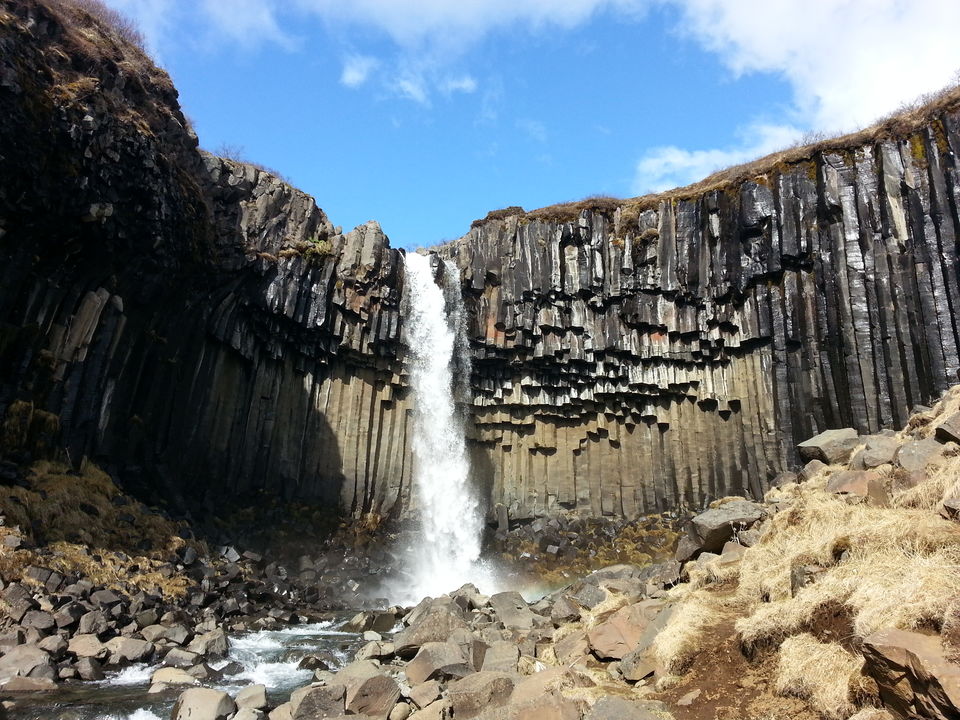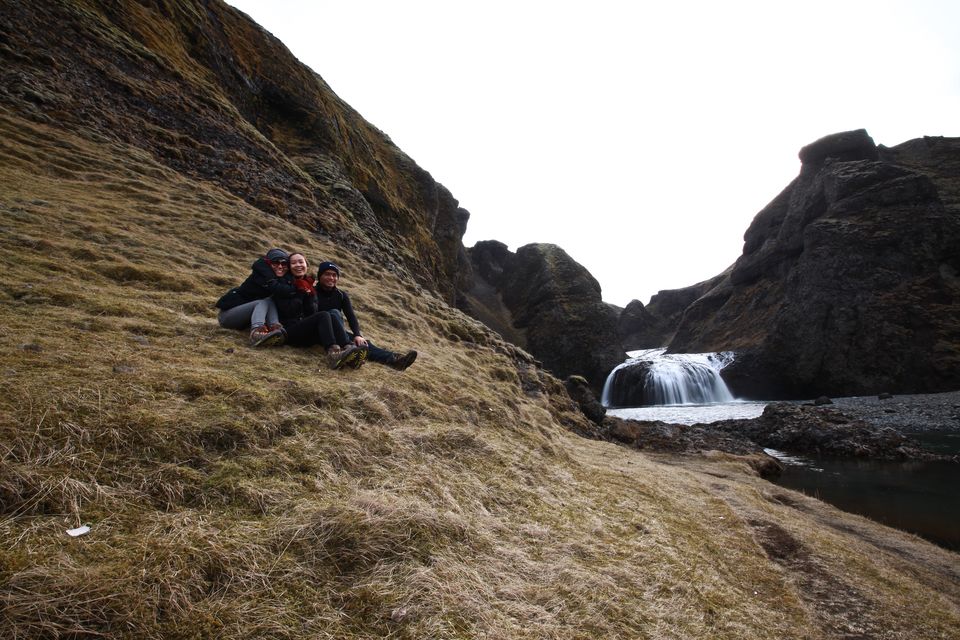 Half way though our journey, moving up north now.
We decide to pop by for a swim at Hofsos before our final destination in Dalvik.
Who say you cant swim in Iceland. It may be windy, it may be cold but once you jump into the pool,
oh gosh, that's heaven. Well but for someone who dont really fancy swimming, its a torture.
My goggles broke into half in my luggage hence im in a bad mood plus the chilling pool
*which was supposed to be warm* pulls my mood down totally!

Oh well, kind of shock at the culture but should have expected it. Everyone has to showered 'naked' before donning on your swim wear and head down to the pool ~ Come to think of it, its quite hygiene isnt it?

The locals there really loves swimming, kids playing in the big pool while
the adults enjoying themselves in the thermal pool. With such a good view facing
the mountains, who don't love swimming in iceland!
Moving up, passing by Siglufjorour which we came across 2 tunnels (Heoinsfjorour tunnel) that were dug between Siglufjorour and
Olafsfjorour to connect to the region of Olafsfjorour and moving down into Dalvik which took about another 2hrs+

Dalvik which means "dale-bay' with a population of 1400pax has a harbor which sails to the island of Grimset in the northermost
community that lies on the Arctic circle.

Checking into Gimli Hostel, the boss - Bjarni was very friendly & rich, haha! The family owns a few hostels in the area and also
a cafe in the middle of the town itself.


In every town in iceland, normally there isnt much activity to do beside rushing off to the supermarket before it close to get food
for the day or else we will be hunting for an area which has a gd view of sunset.
~!~!~!~!~!~!~!~!~!~!~!~!~!~!~!~
TODAY IS SKI-ING DAY!
Been looking forward to it since its my virgin skii, haha!!! Omg, can you imagine entrance fee plus rental of the ski shoes and instructor
for 2.5hrs cost us about SGD 83+ per pax that's so freaking cheap!! *i though it might cost me 100+*

Iceland, no doubt can be consider as one of the best place to skii since they have all day long snow =)
Skiing is such a good exercise especially your limbs and balancing *it tones my butt too =p*
I really salute to my instructor, she is really the best and the strongest ~
She tried to carry me from the back and skii, she skii from the back holding my hands,
i fell and fell, she just keep encourage me. Thank you *well sorry i forgot to ask for ur name*
And that's the first time i sweat like hell on our 9th day in iceland!

Bucket List Checked!
We pass by Akyreyri for out lunch as we were starving ~ Akureyri is the 2nd largest urban area with about 17000pax.
This big town has more shoppings, restaurant, hospitals and activities to do but we are not going to stay here.

Its Easter day! Moving on our 2 days stay for the night in a totally deserted snowy place. We though we were on the wrong tracks as we couldnt spot any of our homestay but when we finally spotted it, we were told by the lady that they have mix up our date of arrival and currently her whole big family is staying over hence she decided to open up her 'summer house' for us to stay a night! We were totally taken aback by the look of the house. We hope we dont wake up to being cover up by snow the next morning.


I couldnt explain how i dread staying in this house with dead flies and worst of all, we need to boil water, bringing the whole
kettle into the shower room just to shower. It was a cold cold night!

Bonus : We caught the northern lights in the room! Awesome!!!
Next day was Whale watching day!

About an hour journey to Husavik, a town in Norourbing municipality on the north coast of Iceland on the shores of Skjalfandi bay with about 2237pax and has become the centre of whale watching in iceland due to the whales of different species that enter the bay.
Everyone has to don on this huge, bright and dirty jacket just in case, you get too excited seeing the whales and accidentally dive
in with them =p We spotted Minkle Whale (common) and Killer Whale (not common so we're lucky)
They didnt really dive up hence it was just a glimpse at the fins and perhaps a bit of their head.
Since we were on the way heading backwards to our stay, we pop by the Myvatn Nature Bath for a swim ~
It's more of a local thermal pool but we are seeing more tourist coming in.

Jarobooin is a natural bath which contains mineral in large amount and is alkaline. Because of the composite of mineral, harmful bacteria and vegetarian cannot survive in the water. No chloride or disinfectants are used hence it benefits both skin and spirit alike.

This is not like any other swimming pool, its thermal pool and usually more expensive, about SGD30+ hence we soaked as
long as we like =p Trying to make full use of the long day time in Iceland,
We drive over to the Waterfall of The Gods, Godafoss.

It is one of my favourite and also the most spectacular waterfalls in Iceland. It's not very tall or powerful but admiring it at a point to the separate cascades form an elegant semicircular arc with swirling patterns in the blue-greenish water.

I can i can camp whole night here at this waterfall looking at it feeling so relax!
Back at Grimsstaoir, we decided to move back to the original homestay with the old lady and her husband ~
This is definitely my kind of xmas house ~ Totally warm, cosy, feels like home! I guess anyone will fall in love with it if you are here.
Yeay, another bonus, we spot the NL again! This time in red & green!


We had a fabulous breakfast especially made for us by the homestay lady, best breakfast ever!
Moving into the east area! Set off for the next waterfall ~ After an hour ride and half an hour of walking in, here we are at Dettifoss!
Dettifoss, the most powerful waterfall in Europe that blew me away with it sheer size & power. A waterfall so fierce and wild.
The milky colour was due to the fact that the massive river was fed by the sediment rice meltwater of the vast Vatnajokull glacier.

Iceland is a mother nature earth ~ Here we are at the Hverir @ Krafla. Hverir is an area of hot springs, mud pots, fumaroles
and other geothermal oddities. Once you are near these mud pots, the smell of the suphur may get one dizzy but you will get
used to it and get better. On a closer look at this pretty bubbling pot, the steam vents and boiling mud, we are indeed one
step closer to the mother earth.


We managed to reach Seydisfjordur before the night falls. Oh my, this place feels like im in Swizterland! Facing directly opposite
mountains. We had the whole apartment to our selves, its party time! Addition to it is the awesome hydro pool where we soak in
the pool with beers, chips and caught shooting stars!

Life is great!!!


Moving into southeast of Iceland, you wouldnt fail to notice the splendor of Vatnajokull! It is the glistening white crown of
Vatnajokull National Park; the biggest nationa park in Western Europe.


Firstly, we stepped into the charming fishtown of Hofn, the capital of lobster *yummy*
How can we not try them!!!
One of the most iconic sights anywhere has to be the Jokulsarlon Glacial lagoon in the Southeast island.
Nowhere else can you see huge chunks of glacial ice floating around alongside inquisitive seals.
The pristine white & crystal blue ice is streaked with black memories of the past volcanic eruptions.
Beyong the unlikely but impressive sight of the suspension bridge over the ice, the iconic black sand
beach is strewn with blocks of ice and behind the lagoon, of course is Europe largest glacier, Vatnajokull!

Walking up close and personal with the crystal clear thousand-year-old ice, forming hauntingly beautiful natural sculptures
as it slowly melts into the sea. An experience that i won't forget for life!
We embarked on to day 13th. Another favourite waterfall on my list. This time we need to hike again but well it was all
worth while. Did you know iceland water are pure, that we can all just drink from its tapwater directly. So does the waterfall.
Whenever you feel thirsty while hiking, just get to the riverside and take sips or gulp or river water down. Its so cooling.

In the East region, signature attraction is their Skftafell National Park. Hiding inside this national park is a black falls. It attributes to
the darkness of the underlying basalt columns. The columns of Svartisfoss were such a distinctive feature that it has aspire
to the icelandic architecture.