#6. Mrs Magpie
It's not a place that you see and enter. It's a place that you see, stop, stare, and then enter. Mrs Magpie, the newest kid on the cake-cafe block, opened doors at 570 Lake Terrace Road (near Lake Girls' School, off Vivekananda Park). The 21-seater cafe, open from noon to 9pm, is the brainchild of Le Cordon Bleu London almunus Sohini Basu Behrens. Amidst cake domes, the window display of Mrs Magpie is a birdhouse-meets-dollhouse. Currently the residents are penguins, beetles, angry birds, pigs, elephants and roses!
Needless to say that this, totally imaginative, highly inspiring decors of the café make it's a definite try out. If you are wondering what to do over the weekend, then you can definitely choose to spend some time savouring your taste buds at Mrs Magpie.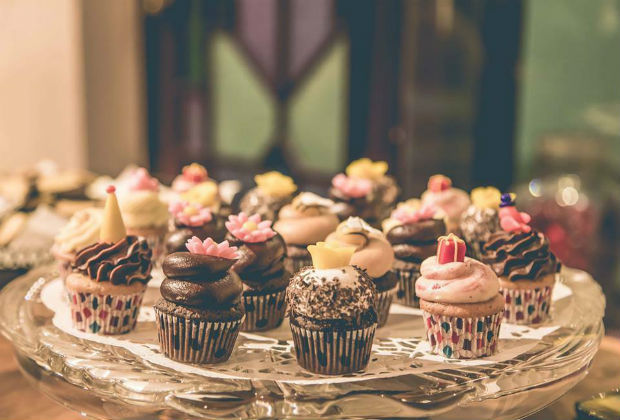 The décor story which has been scripted by Sohini herself oozes curiosity among the visitors. Stained glass windows and antique pieces strategically placed easily takes one back in time. Birds and butterfly motifs fly on the walls. Japanese cherry blossom wallpaper (it comes from her love of all things Japan and Anime) meets vintage meets micro dots and stripes (a "Sabyasachi hangover", having worked for the designer for almost a decade). It's playful, it's for grown-up kids. It's not sickeningly sweet — it's got that slight cheeky wink. Don't forget to catch glimpse of the dokra door chime.
Assortment of the menu is genuinely surprising. You can choose from an array of spreads including - Broccoli Mushroom Pepper Tart (30), Roasted Vegetable Tart (55), Creamy Veg Puff (30), Chicken and Cheddar Puff (35), Mutton Quiche (75), Chicken Ratatouille Tart (70), Mutton Empanadas (40), Veg Quiche (65), Cheese Buns (50 for four) and Tea-cakes in flavours of chocolate, gingerbread and lemon (35 each). The mini cupcakes come in a variety of flavours - Apple and Brandy; Marshmellow, raspberry and chocolate; Sweet n Salty; Lemon Surprise, Nolen Gur; Strawberry & Cream; Toffee Coffee and After 8ish — all at 35 each. Don't forget the festive special Marzipan mini cupcake at 45.
Address: Mrs. Magpie: 570 Lake Terrace Extension (Keyatala), Kolkata: 700 029
#7. Cocoa Bakery
Tucked away in a small by lane of New Alipore, Cocoa Bakery is the new-kid-on-the-block. It is the tiny neighbourhood cafe you would love to have in your locality. It boasts of an impressive line-up of bakery products and the ambience is cozy -with even a big momma sitting in one corner watching over operations.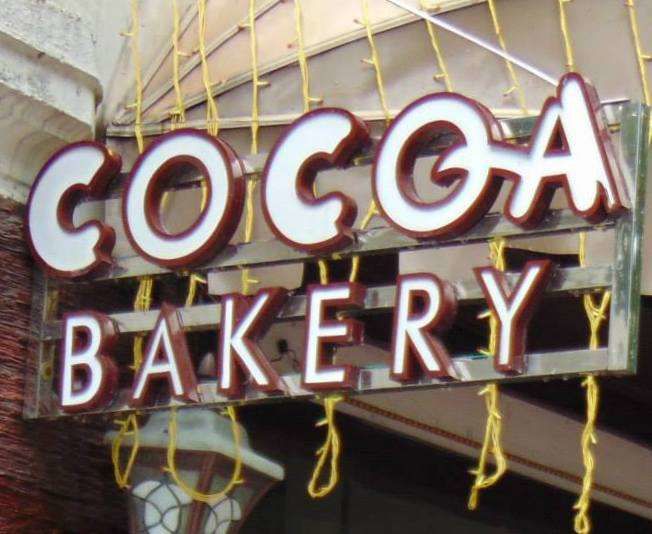 Designed somewhat like a smart corner pastry shop, Chocolate awnings, etched glass facade, contemporary interiors with casual levels of cafe seating—rattan chairs, cushy sofa and comfortable sitting for twos adorn the interiors.
You are bound to witness the display counters that are Propped up with variety of breads, festive cupcakes, savouries, house special desserts, gift hampers and more, your eyes cannot escape the counters.
You can choose from a variety of menu including roast chicken and onion focaccia (80), mushroom and spinach crepe (175), the spicy devil fish (300) and smoked Bar-BQ chicken (225). The devil fish is unavailable, and is quickly replaced by the chef's special for the day fish Florentine (300). For desserts, the clear choice is between a classic baked Alaska (150) or a Monte Carlo (140). The Monte Carlo comprises nostalgic luxe bites of gooey chocolate and cake. Also try the, crumbly vegetable patty (35), chicken tikka patty (70), mutton patty (75), exotic corn puff (50) and silky smooth pastries like Black Forest (50), Tiramisu (70) and red velvet cake (85).
Address: 22N/1, Block A, Uttar Raypur, New Alipore, Kolkata, 700053
#8. The Rouge
Opened in 2012, The Rouge has been successful in carving out a niche for itself in the domain of bakeries in Kolkata. As you are about to enter the bakery, what catches your attention is croquembouche, displayed along the front glass window. Also commanding your attention are the comments written by guests on paper napkins, which have been put on display. The pleasant ambience well complements the fine selection of delicacies—cupcakes, cheesecakes, tea loaf cakes, cookies, macarons etc.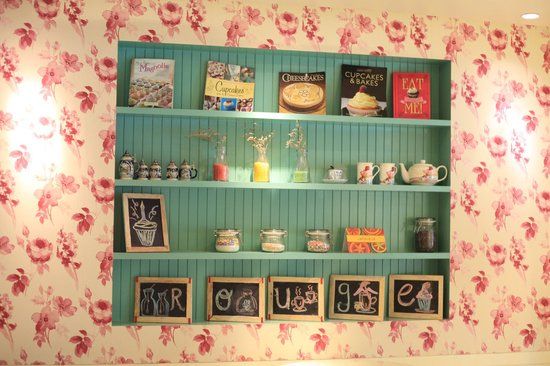 Bars and squares, milkshakes, tea and coffee are a part of the menu too. You can order anything of your choice, but if you have to choose just one item then opt for the red velvet cupcake with cream cheese frosting. Its taste is simply amazing—no wonder it is the most ordered item on the menu. So whenever you are in this part of the city, do drop by for some sweet memories.
Source: Times of India
Address: 222, Acharya Jagadish Chandra Bose Rd, Circular Centre, New Ballygunge, Ballygunge, Kolkata, 700017
#9. The French Loaf
Those who are looking for an early morning bite for sweet breads and buns and also pamper their sweet tooth, French Loaf is the place to be. All its stores (spread all over the city) open sharp at 8 in the morning.
While the pastries and the cakes simply melt in the mouth, the dry cakes are equally yum. Their own version of the Christmas Cake is worth having and of course the chocolate truffles. The orange and the lemon tart are equally awesome. On the other hand, if you want to buy breads for regular consumption, you can choose from a plethora of options – right from plain white ones to brown breads to multigrain honey oats.
Address: Multiple joints, Minto Park, Alipore, Vivekananda Park, Salt Lake
#
Read the first part here