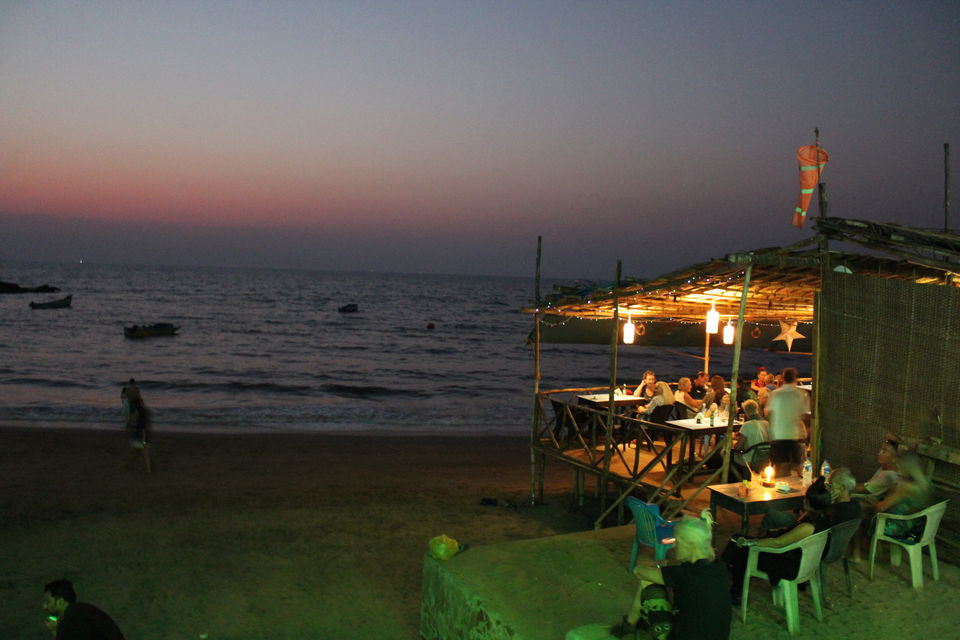 "Travel is the only thing you buy that makes you richer."
And I couldn't agree more.
The satisfaction of waking up in a far-off land, away from the monotony of everyday life, is a priceless feeling. I wouldn't trade it for anything. With that thought in mind,the morning on the second day of my trip started surprisingly early! We decided to hit the beach (thanks to its proximity to our place), early in the morning at around 7, to enjoy the vibe at that time, which was indeed beautiful and one not to be missed. We had intended to catch the sunrise but were unable to do so. Nonetheless, what we experienced instead was equally beautiful in its own way, the quiet, calm sea, hardly any people except for the joggers and the yoga-fanatics sprawled here and there on the beach, and the slight chill in the air was better than any morning cup of tea or coffee that we generally require to start our day back in the city.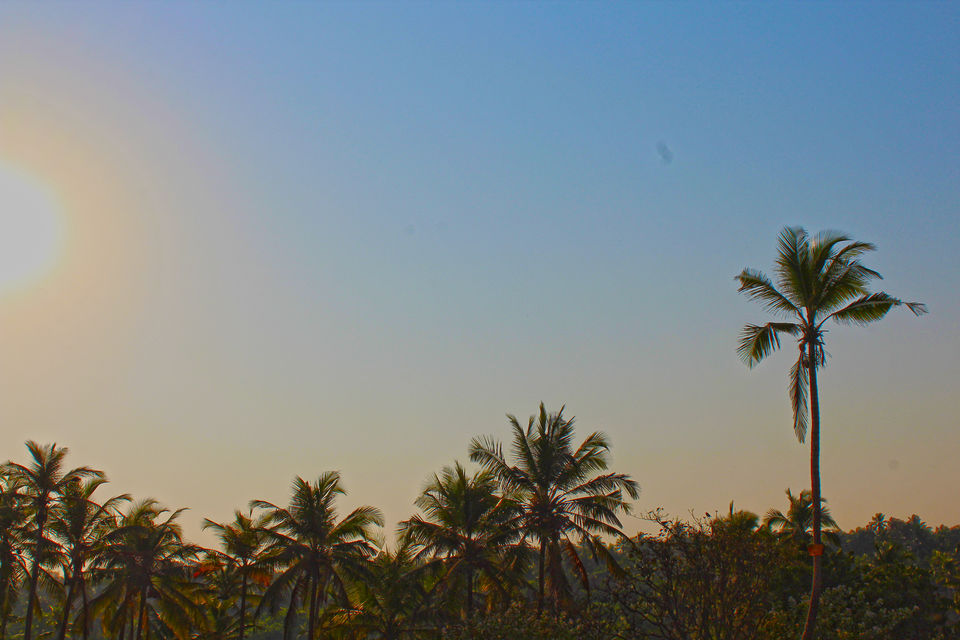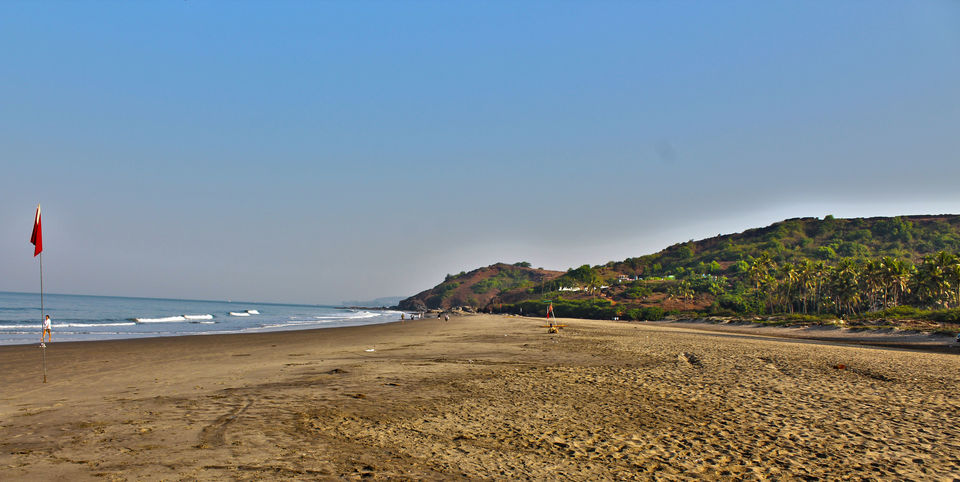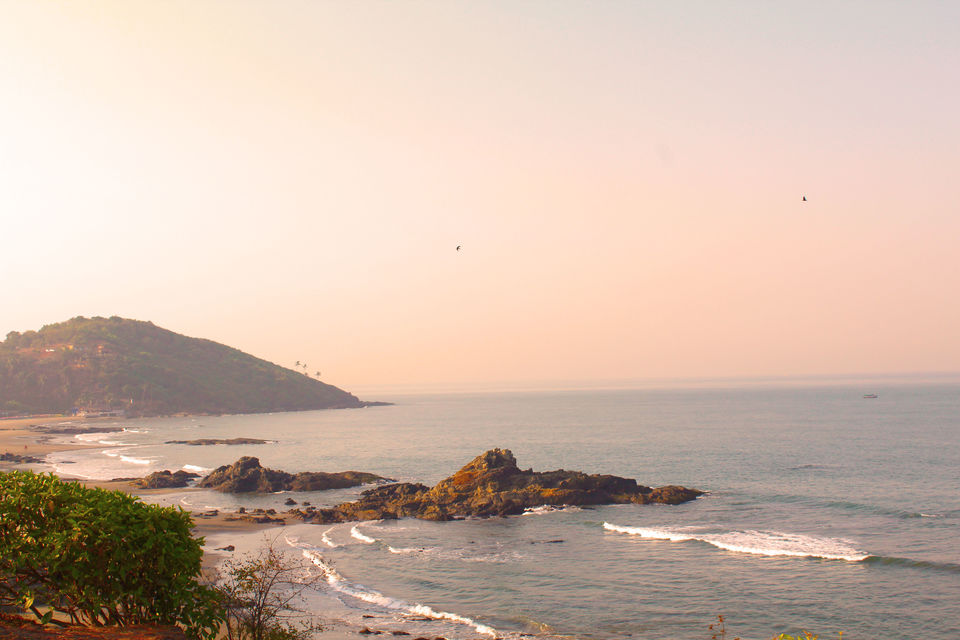 With a perfect kickstart to our morning, we headed back to our place to get ready and going for the day ahead. Firstly we decided to visit the famous Chapora Fort (a.k.a. "Dil Chahta Hai") fort, as it was also quite nearby to our place. The fort which was once the biggest fort of North Goa, is now only left with a few remains, but the views are indeed breathtaking!
The fort is situated on a hilltop and one needs to climb a steep trail to reach the top. If you're adventurous enough, you can also access the fort from the Vagator/Chapora beach below, by hiking your way up the hills.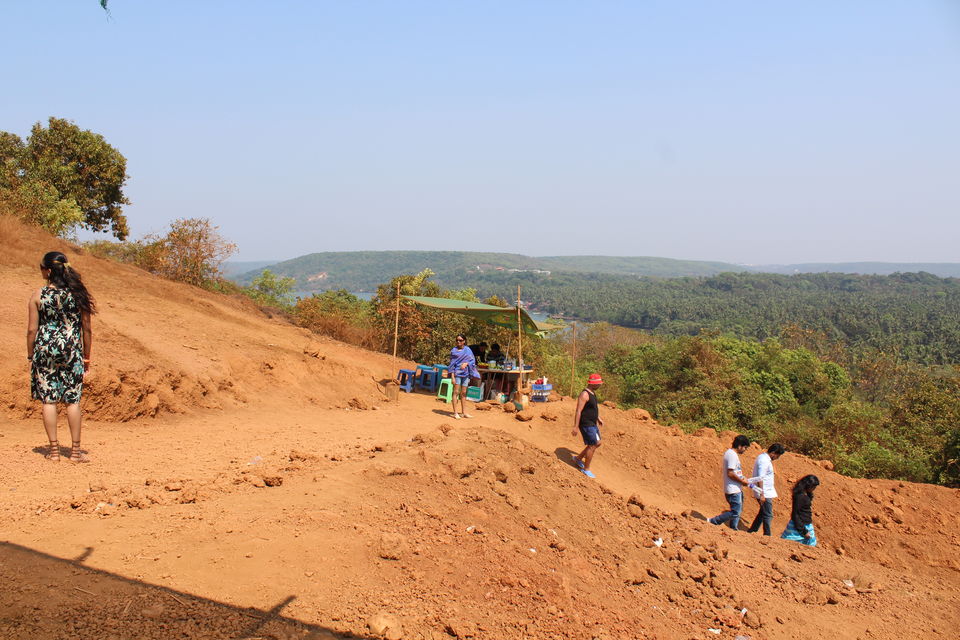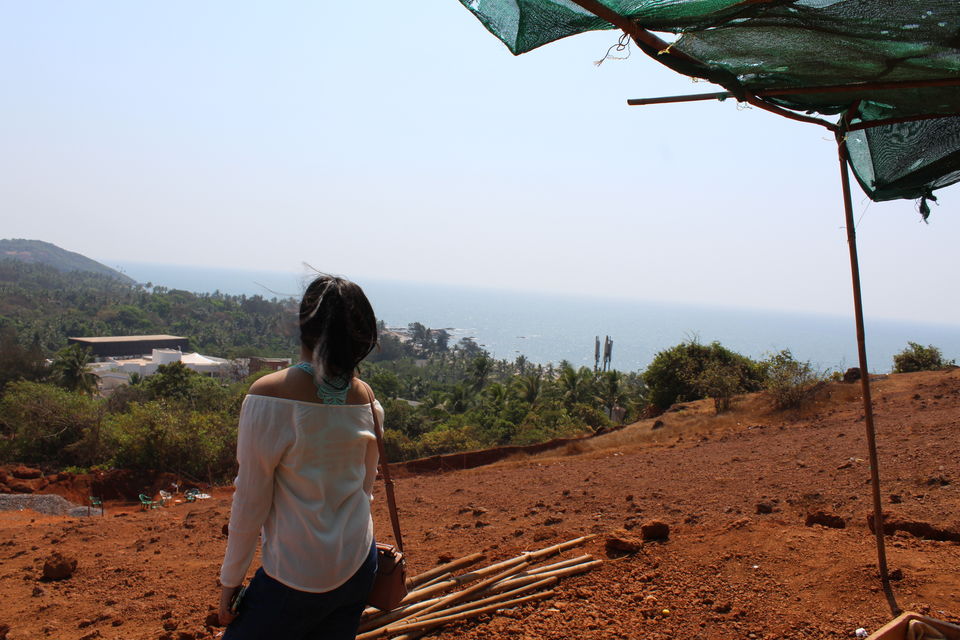 Even though not much remains of this fort for the tourist eye, do take some time to find your corner on those walls, sit atop to just take a look at infinite horizon, and the vastness of the sea won't cease to amaze you!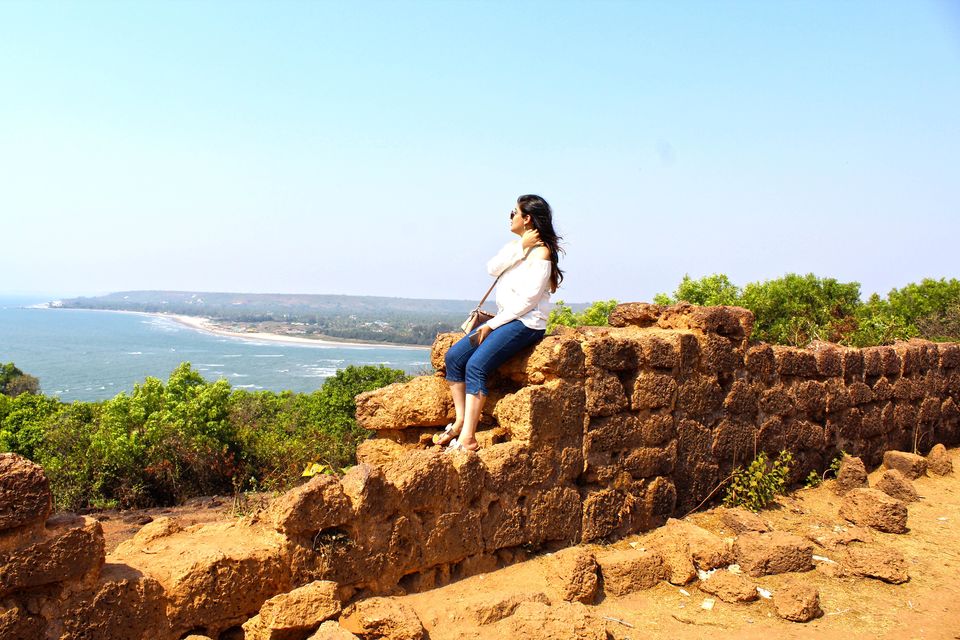 Next, we decided to have lunch and for that we found this truly amazing cafe called The Mango Tree in Vagator. This tiny place serves amazing food, has a really chill vibe to it, old-school music playing and is also open till wee hours of the morning, to satisfy your midnight (or beyong) hunger pangs!
Time seemed to really fly away and before we realized, it was already evening and we didn't really have any set plan for ahead. So our impromptu decision was to go to Anjuna beach again, where we had spent our evening the previous day. The beach had us so captivated (being Delhiites, we don't get to visit it often! ) that we didn't want to go anywhere else really, even though there are numerous places to be and things to do in Goa. The sea has this unique quality, on one hand it prepared us for the day ahead, and on the other hand it also calmed us down after a tiring day of travelling and tourist-ing!
"The ocean stirs the heart, inspires the imagination and brings eternal joy to the soul."
Let it set you free, for in freedom, you truly find yourself!