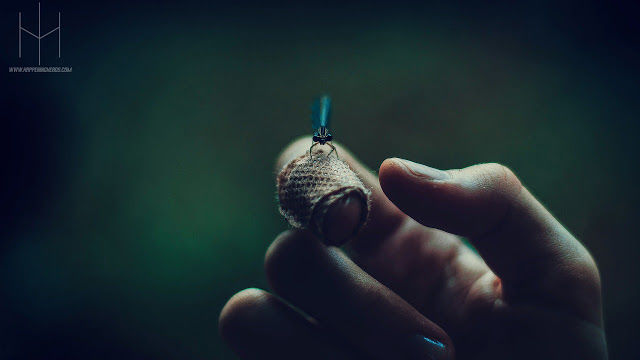 Millions of fireflies make their way to Bhandardara to brighten up the summer nights with their illuminating bodies around the month of May and this magical phenomena lasts till July until monsoon commences every year and trust us, discovering this side of nature consisting of million silent sparks in The Bhandardara Fireflies Festival provided me such a peace of mind which even the most expensive of spa treatment wouldn't have managed to!
I have been hearing about The Bhandardara Fireflies Festival over years, so I finally decided to make a move and attend it this time around. Bhandardara is located near Igatpuri in the western ghats of India. This village is located in the Tesil Akole Ahmednagar district and is considered to be a popular holiday destination among the people of Mumbai and Nashik due to the natural retreat it provides away from the hustle and bustle of the city life.
The Bhandardara Fireflies Festival has managed to catch a lot of eyeballs, especially in past couple of years so you can choose from variety of camping packages if you are not well-aware of this particular destination. Though, we being residents chose to drive our way on our way in order to explore this wonderful phenomena of nature as Bhandardara is quite a known place to us and I had researched enough to know about the whereabouts of fireflies in this particular stretch.
An hour long drive from Nashik on NH160 and I took a diversion near Igatpuri to catch the way to Bhandardara. The situations didn't seemed to be in ny favor because the slight drizzle is what welcomed us, which was accompanied with some really dark clouds in the sky (more the rains, less the chances of you spotting fireflies as they tend to die in heavy rains). I stopped by a small shop just before starting our journey on the ghat to Bhandardara for a real-quick Vada Pav and Tea break. The rain had stopped at this moment and the constant moment of tourist buses and cars heading towards The Bhandardara Fireflies Festival 2018 pumped up our spirits a bit and lift my hopes of spotting fireflies though we kept our fingers crossed and prayed that it doesn't rain.
The darkness began to dominate the scenario as I entered the ghat section. Just after 20-25 minutes of drive, I stopped by a tree, turned off the headlights of our car and guess what I spotted? A tree with blinking lights which were not really electric lights but the magical fireflies. This was my first experience of witnessing this scenario and trust me, it instantly reminded us of a Christmas tree! The welcome I got was such an awesome one that it certainly raised our expectations for the future encounters on this way!
I had a choice of returning back right away considering the fact that I was lucky enough to see the fireflies even when it was raining that time but I decided to continue the pursuit with a hope to experience a more remarkable scenario along the way. The darkness began to dominate and I was literally cruising beneath the clouds but the moment I used to turn off our car's light, I used to see a whole new world of sparkling fireflies illuminating the trees covered in darkness.
As everything has pros and cons, even The Bhandardara Fireflies Festival had some. Although, it gave an experience to remember for lifetime to the happening head like me but it also noticed a sudden rise in the number of tourists attending it, which has indirectly risen the number of tourist vehicles passing along the way which makes it difficult to spot the fireflies as you are bound to get disturbed from the headlights of vehicles passing one after the another and this was the reason why we decided to left the premises after sighting couple of really amazing spots depicting the phenomenal scene of nature as our vision was stressing a bit too much with the headlights of the passing vehicles in the pitch dark night.
ALSO READ: EXPLORING THE MERITORIOUS COORG ATTRACTIONS
Follow me on Twitter, Facebook, Instagram, subscribe to my YouTube Channel and visit my Blog for more such happening travel stories!