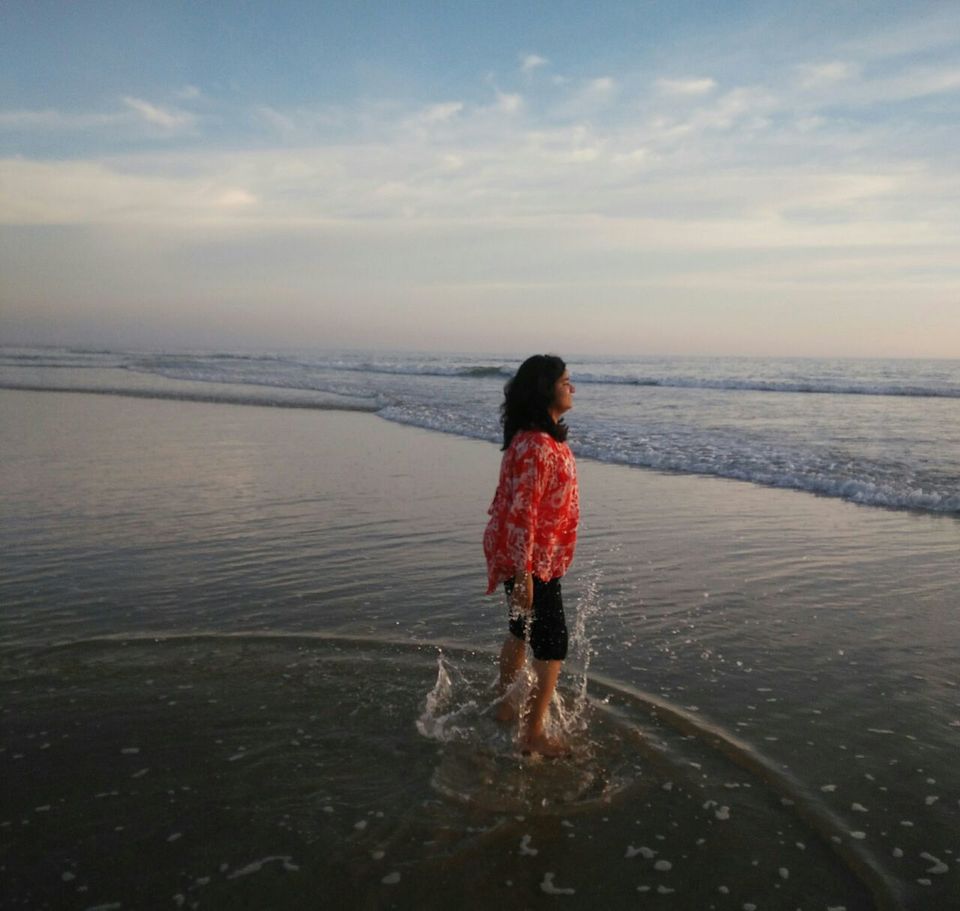 Walking towards the sea, the realization dawned upon me that the day I had been waiting for since my childhood was about to unfold. I watched the glistening sand with awe. The waves jostled to touch my feet infusing me with vitality. The infiniteness of the sea started me. I realised how trivial my worries were and what a miniscule position I held in the web of life. Sea bestowed upon me the opportunity to contemplate my life and appreciate its subtleties. The rhythmic movement of waves was in sync with the thumping of my heart. I was in communion with myself. It felt as if everything surrounding sea was collaborating and conspiring to eliminate chaos and fill me and my life with love and peace. A feeling of elation swept through my heart as I sat beside the beach gazing at the vastness of the sea and the bountiful opportunities it provides to all living beings to thrive. I shut my eyes and tried to live in the moment and it felt surreal. The sea had a soothing effect on my soul. It had revived me and I felt blissful.

My first dream of strolling at the sea-side was fulfilled and I must say, it was a therapeutic experience. No more fears, no more anxieties. Peace prevailed around and inside me. I was brimming with optimism. I gained a fresh perspective towards life and was geared up to face the trials and tribulations of life once again.
I came home with a plethora of lessons and a string of memories that I will cherish throughout my life. More than anything else, the experience imbued me with courage to dream again and work towards its materialization. Because our dreams keep our soul alive and motivate us to work hard and achieve them.