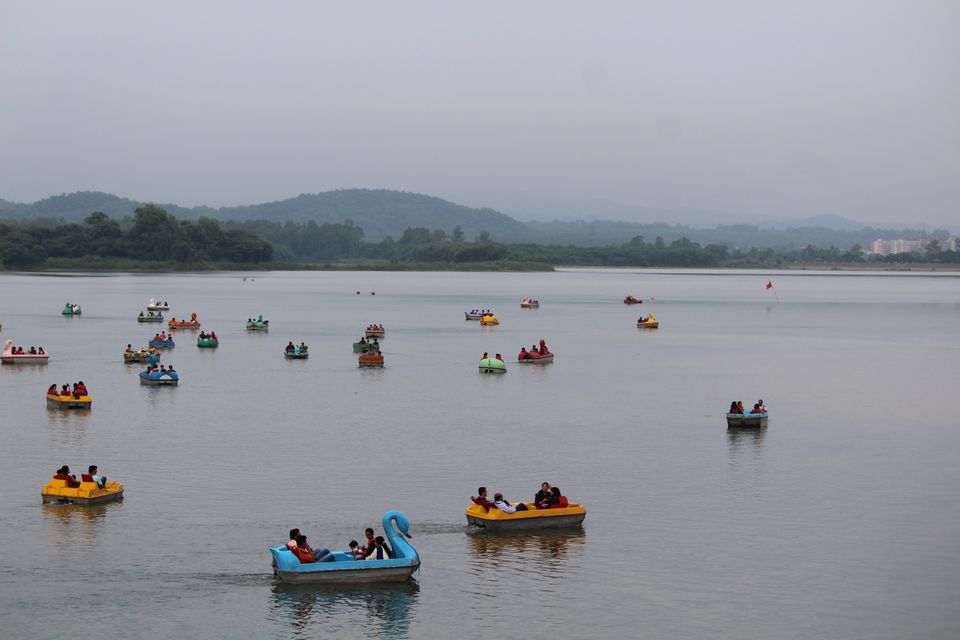 When we talk about city, we think of a place with high amount of pollution and traffic along with a good amount of people to trouble you with. However, this is the beautiful city of chandigarh in punjab state of India that has the most versatile range of touring places.
One such place is the sukna lake in the middle of the city. You can go to sukna lake by road through bus transports or take a cab, both are available easily. For people on budget, this is the right place for you. Sukna looks like a beautifully crafted blue pearl in the middle of city. It is having quite a view that will move you by heart. The mesmerizing beauty of sukna is one that you will memorize for years to come. Sukna has boat facilities, those who choose boat have to go to a small queue for the ticket near the lake. You will get the boat for a signified time as per your choice. We took it for an hour and started our fun hour with a paddle boat which was worth the money. The view of the lake and it's surroundings remind me of a beautiful valley with rivers. Thos view was tremendously good from inside the boat.
Other than boating sukna also has a lot of other events nearby to gather the crowd. There are museums and food stalls nearby with good sitting facilities.
After having done boating at Sukna, we were done for the day as we had garnered a lot of beautiful memories.