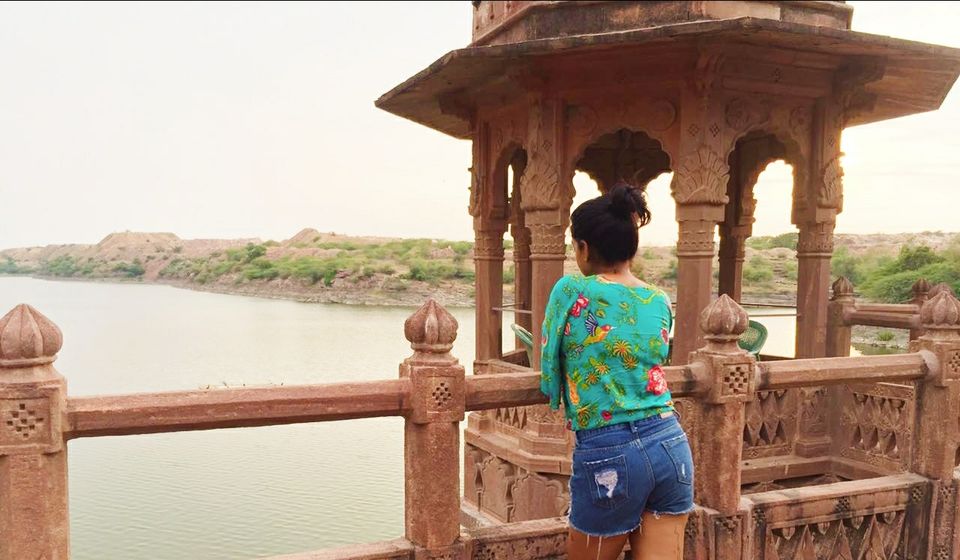 Royal yet simple is what defines Jodhpur. The mighty Mehraangadh Fort, the royal Umaid Bhawan Palace, the beautifully crafted Jaswant Thada, the mesmerizing greenery of Mandore Garden and the serene evening at the Balsamand lake. The city is famous for its magnificent forts and palaces with tangled, winding, glittering, medieval streets, which never seem to lead where you expect them to.
Time to visit:
October to March.
Places to see:
The huge walls and awe inspiring architecture of Mehraangadh fort leaves you mesmerized. The fort stands 400 feet above the city showing you the blue side of royal. The Dark Knight Rises was also shot here. Do visit the fort's museum.
The highest point in the city is occupied by the Umaid Bhawan Palace.
A part of the palace still serves as a residence to the former royal family, while other two parts of the palace are converted into Taj Palace Hotel and museum. The clock collection and car collections mix the royalty with vintage.
Jaswant Thada owns the collection of portraits of the Rathore rulers. With beautiful gardens and pond around its a great place to relax.
Balsamand lake is owned by the Welcome Heritage. It was the most beautiful place in jodhpur that I experienced. The palace provides you beautiful rooms once owned by royalties. Horse riding and sunset views are the best leisure here.
The Clock Tower is the best place for shopping. Sardar Market includes 7000 shops that sells antiques and everything else that'll remind you of this blue city with every look.
Places to eat:
Local street food are best to taste. Mirchi vada, kadhi pakoda, badam halwa are few famous items you can put on your list. There are several cafes that serve great views with great food. Jhankar choti haveli is a must visit, its old world style and a casual terrace shaded by tent-like coverings. The food served in the restaurant was absolutely delicious and very fresh. Perfect place for candle light dinner, even if you're alone too.
How to reach:
Jodhpur is only 340 kms from the capital Jaipur. Bus, Cab or train can be taken. There are several options like local trains and sleeper buses which are cheaper than the option of cabs. It takes around 7 hrs by road and 6 hrs by train to reach the city.
Flights can also be taken for Jodhpur either from Delhi airport or Jaipur airport.
Places to stay:
The best place to stay as a tourist is near the Clock Tower and Old City Market. There are alot of homestays, hostels and hotels in the city among which i preferred a really cozy and vintage homestay with antiques and vintage cars parked around.