Getting to live in the mountains for a couple of month for a person who grew up in plains was nothing short of a luxury and being surrounded by beautiful places to visit every weekend made things even more pleasant. Living in Dehradun, we visited so many places in a short of two months, but the one trip that fails to leave my mind is the one to Lansdowne, an army camp and a place to see the garhwali tribes. And this one also qualifies to be one everyone must do if given a chance. Because not often do we get to let go off all your daily worries and just lay amidst the greens of mountains. And willingly or unwillingly you are away from your phones as no networks work there. So, believe me or not, but this is the vacation we all need in our lives. The road trip from Dehradun to Lansdowne is about a 7 hour drive and the roads are breathtaking. Anyone who knows how beautiful mountains could be would know this and still not have seen such a beauty. I recommend to opt for a road trip if possible. Reaching there you'll find an ample options of hotels and resorts to stay at. It is highly recommended to book your stay in advance as the hotels are usually jampacked during the weekends. Since we reached around the later half of the day, we decided to view the sunset from tip and top point and not rush for other things. The sunset though hazy was an experience of a kind from this beautiful valley and was a perfect end to this eventful day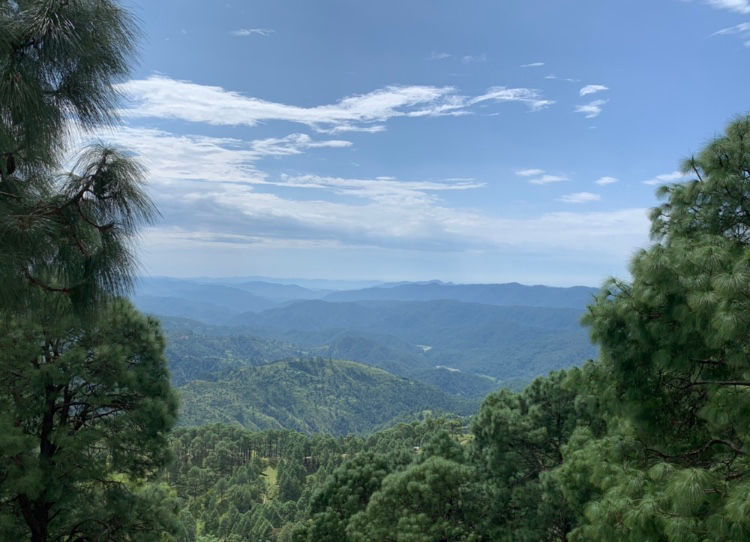 The second day was when we prepped ourselves to explore the destinations. Starting with bhulla tal which is a park made in the vicinity of a lake and people come here to have laid back sundays with food and boating. You can also feed rabbits and birds.
Then we went to explore the beautiful churches in the city. The city is the home to two ancient churches.
A must visit destination is lansdown trip travel cafe which is the most unique place one could ever visit. It is a mud house comverted into a theme café with so much to see than just eat. It has loudspeaker that actually plays music and has tapes to select from. Also there are so many artefacts and is home to things we no longer use and have become treasurable for millennials.