Travel! When we talk about desires, we talk about escaping the ordinary routines, we talk about the time that we need, we basically talk about a get away! Maybe a weekend get away or a long vacay! We all travel, we travel close, we travel far. Even I travel, I try and travel as much as I can. Traveling makes me believe in this universe. After I come back home, I feel the urge to travel again, I feel better on the inside, because that is what drives me. Maybe traveling for you is taking a break from your everyday routine. But travel to me is working on self, to be a better version of myself. To understand what individuality is all about.
While we left for this trip, we already were loaded with so many thoughts. There were so many things we wanted to do and so many places we wanted to visit. So one fine advice before anyone visits any place with a lot of exploring factors and without a guide, you must have a planned itinerary of how to go about things. It's a saviour. Throughout this trip, one event that is always going to stay with me, is the trek to Triund! No guides, no groups. Moreover, it was my first long trek and we had decided to complete it in one day. The excitement and the feelings are the same even today. I'll fall short of words to explain, how much my feet ached after trekking about 6 kilometres to Triund and then coming back 6 kilometres to McLeodganj. Honestly, it was all worth it, after I sipped the best ginger tea at The Chocolate Log, near my hotel. When we're sitting among friends, talking about our experiences and the most adventurous thing we've ever done, It Is This! 'The Trek To Triund & Back To McLeodganj In One Day!'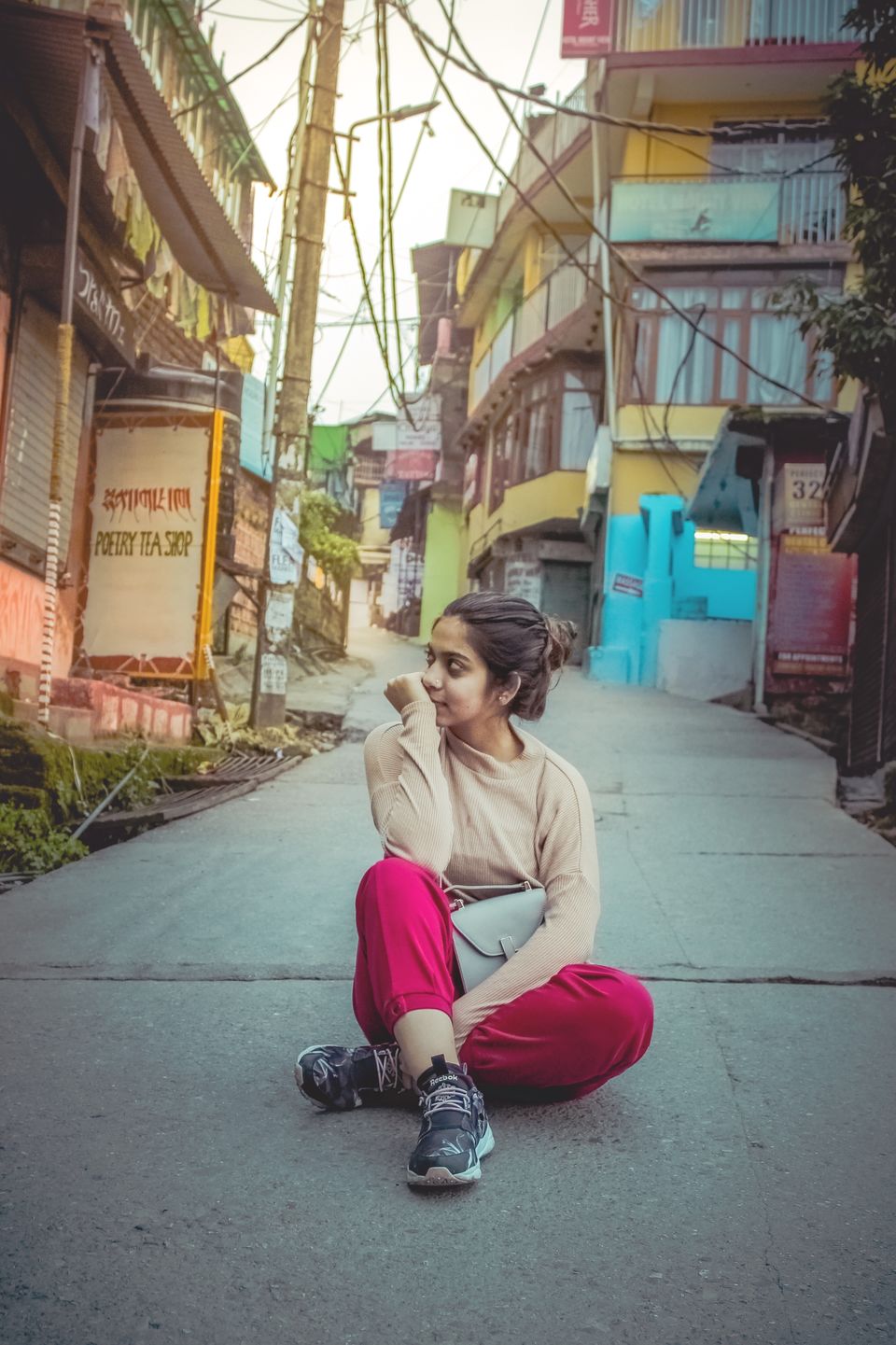 It is an amazing feeling to accomplish tasks you thought were hard for you to go through. When you complete them, you tell yourself you're much more than you've ever imagined! That is what is travel to me. It makes me believe in the idea of development, in the idea of one's own growth, in the idea of learning from new people, new cultures, different food and of course different tea! (along with maggi!)
MY TRAVEL DIARY!
My first ever trip was to Nepal, I was very young. A baby maybe! Post which I would always be a part of my school trips, which were mostly in the hills - Nainital, Shimla and Kufri to name a few. After school, my first international trip was alone, I travelled to Dubai with 20 unknown poeple! Post which I travelled to Hong Kong, Macau and Kashmir! During my graduation, I represented my university in a study abroad program, which was held in Singapore for over a month. Followed by a series of destinations - During my summer project, I visited Agra to capture the beauty of Taj Mahal and the local streets followed by Amritsar the next day and Ludhiana on my way back to Delhi. Post my summer project, I visited Dalhousie to capture the amazing beauty of Khajjiar and then came down to Chamba. Chamba is exclusive for pickles, if you want to buy! From Chamba, we went to McLeodganj, stayed for two hours and left for Delhi. Post college, I visited Shimla again, because the faint memories I had, were probably from eight grade! After that, I visited Manali with my amazing friends - went to embrace the beauty of The Solang Valley! Finally after all the trips, I re-visited McLeodganj because the last time, I had only been there for less than 2 hours! Explored it to the core, and shared my experience with all of you!
This is what is travel to me. My life, my goals, my desires, my dreams, everything is compiled into one when we talk of travel! To travel is to live, for real. With this, my journey of travel is at halt, of course till I pack my bags for the upcoming trip - Spiti! Trust you all liked it.
Until next time!
Lots of love
Astha Arora