If you are me and your birthday falls on a Friday , you would instantly book your tickets to an unseen land. That's what I did , this time I headed to Udaipur. Like every time , plans were made and plans were cancelled. But those who were meant to go, saw the sunrise in the royal lands of Udaipur.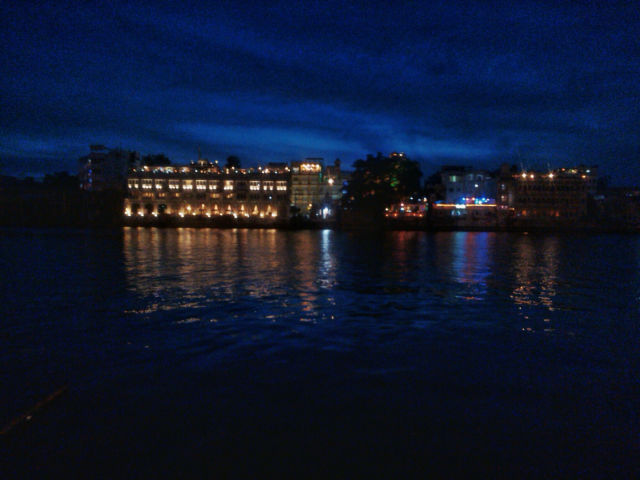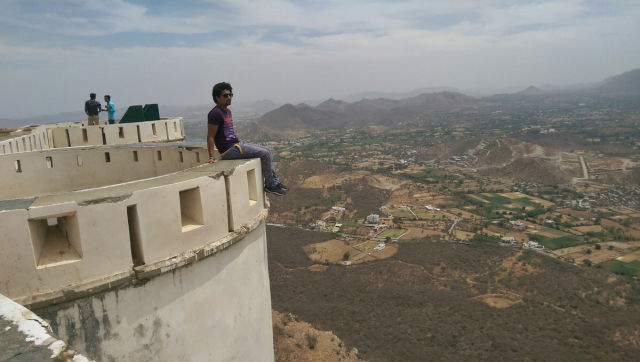 We arrived early morning , and straightaway headed to our homestay , which had been already booked. Boarded an auto , which is the go- to transport here. If you are bad at bargaining , take out your phone and tell them you are booking an Uber. Best Prices Guaranteed.
We arrived at Udai Haveli , which is right next to the Pichola Lake , and within minutes of walking of all the to- see ( and backpacker friendly , Rs 600 for a room ). Dropped our bags , and headed straight to the rooftop. We could hear the chaotic side of the city , at the other side of the bridge , coming to life, revving up the engines.
This part of the city wasn't that chaotic. I realized this when I came down to Gangaur Ghat. There were a few local boys , chilling in the lake . The other corner was taken by an Israeli couple, discussing life, probably. That's what I'd do. We sat there for some time. Just taking in the city. That's how I like my trips. Slow and chilled out. And this is why we missed many many things to see.
Right by the side of Gangaur Ghat is Bagore ki Haveli .Nothing interesting to see except some great views of Lake Pichola and Jal Mahal , and a huge turban that sits inside that museum.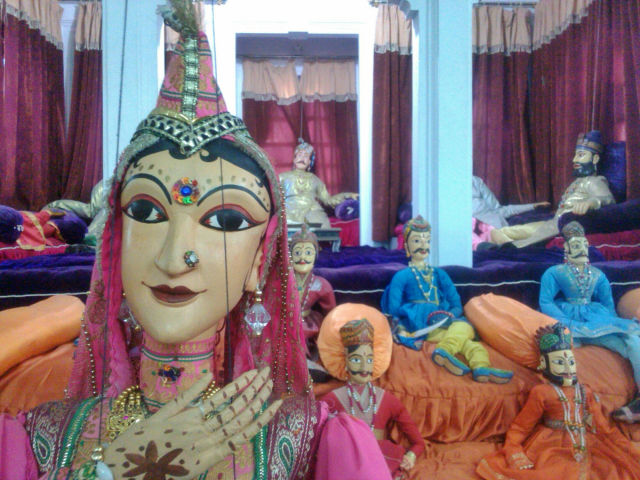 We kept exploring the streets , and suddenly we were right in front of Jagdish Temple. I was about to ask someone, then I heard camera shutters , and that's how the story goes. It was a bad time to go . The scorching hot marble floor of the literally made me jump like a monkey , from one shady area to another , while I went on a round to click pictures of the temple.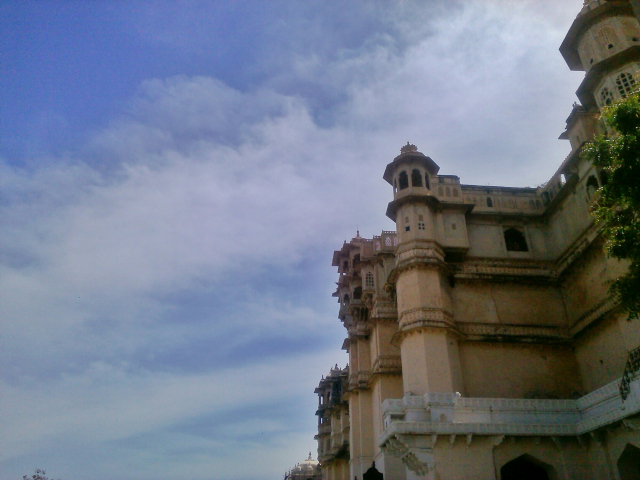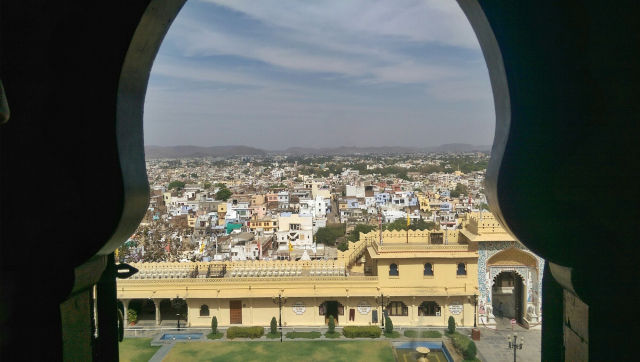 Just a few steps on the right side of the temple is City Palace. If you're a history buff , get a guide too. Otherwise just get in, roam around, read the placards that explain why you're there, you might run into a guided tour , do not keep standing there if you didn't pay for it ( alright you can, but first you gotta learn how to play cool when you get caught )
You get the feel of the place, with the guide or without one. The maharajas , wars , lavish lives , mistresses , I wonder what life would have been if the royal couple chilled on beanbags , in the balcony overlooking Lake Pichola , sharing a blunt. But they got no chill, which is the reason we all read a history lesson about the Battle of Haldighati.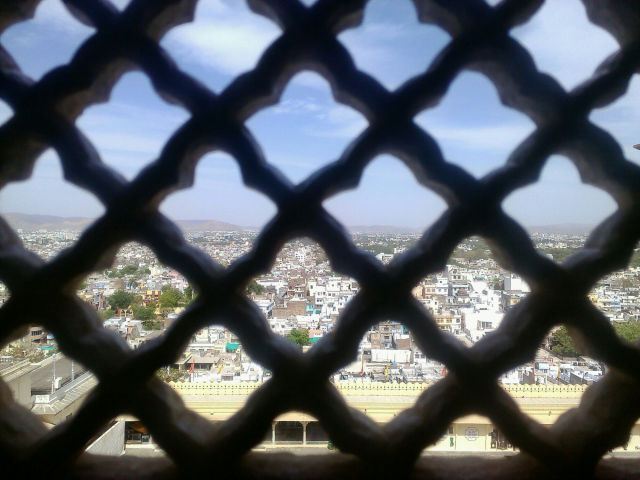 Now I'll try and sum up all our food experiences in Udaipur in a small little serving. It you aren't going to Punjab anytime soon, do not miss the lassi from a stall run by middle aged auntyji, right in front of City Palace. What I'll recommend now is to walk up to Natraj Restaurant. You'll get unlimited homely food there, so run out of all the energy . Just sit there and get fed like you get back home. The thali is awesome, some new things, some old ones , and the aamras :* .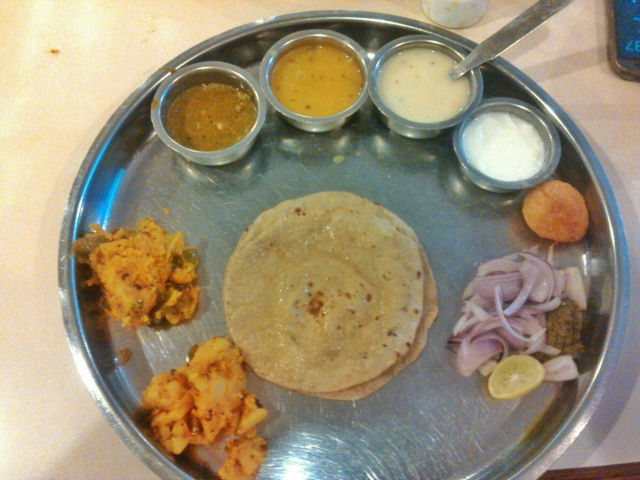 Next we head up to Cafe Satori , which is a place to laze around for 2-3 hours , read a book , eat woodfired pizzas , and chill. You can try poha for breakfast at one of the many stalls , but you'll have to be early to catch that , or it'll all be over. Udaipur doesn't miss out on the german bakery part. Right by Gangaur Ghat is Edelweiss Cafe , a NYC style roadside cafe. Your sweet tooth will thank you for coming here , bit overpriced , but worth it. There are many other street foods available , but I'll leave that for you to explore.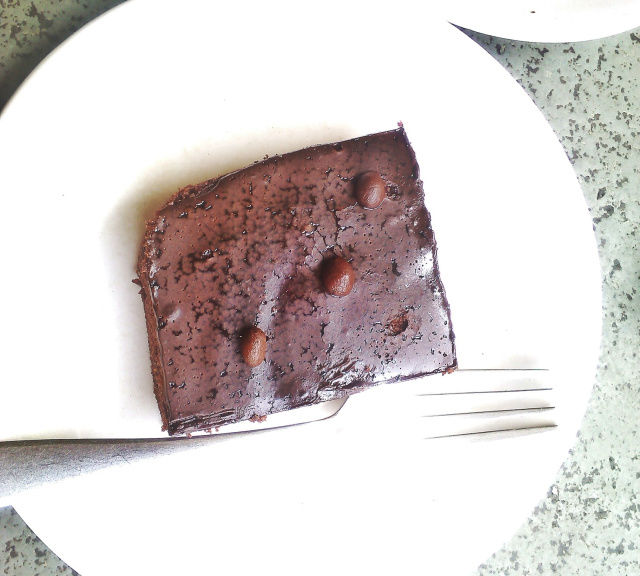 I can proudly say that I now know all the auto routes of Udaipur by heart. Route No . 1 Auto will take you to Fateh Sagar Lake . I wanted to cycle there , but the weather was. . well , Rajasthan in April . But I regretted the decision as soon as the auto dropped us at Fateh Sagar. It was an oasis in the desert. This is the Marine Drive of Udaipur. The breeze just doesn't let you leave. We spent a good amount of time there. There are always some moments from every journey that gets stuck in the tape recorder of your mind. You can relive them whenever you want. You won't need a picture or a video to help you remember how it was being there. This was one of them. Sitting on the guardrail of the lake, watching the sun go down. Coming straight outta a Yashraj Movie.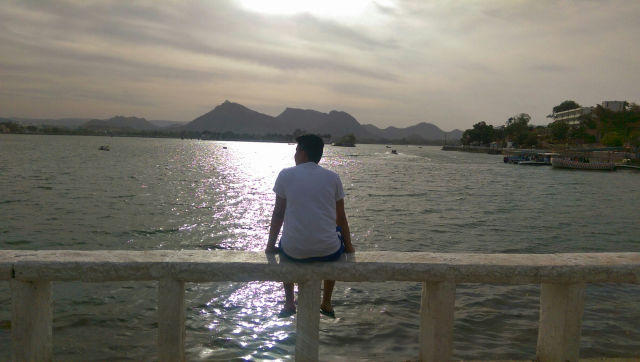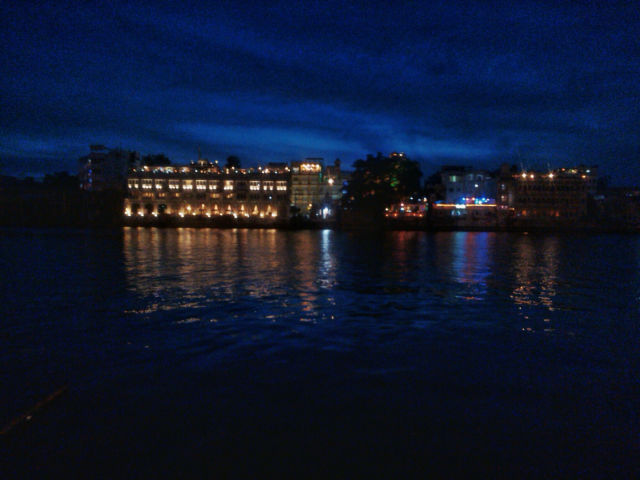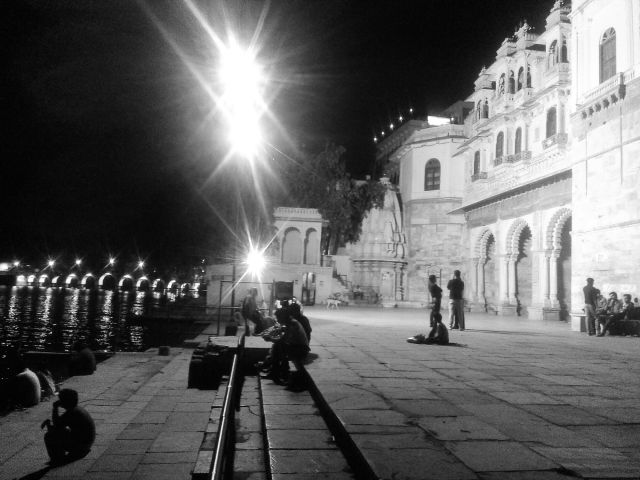 We headed back and were still full from the lunch we just had. After spending some time at Gangaur Ghat , which turns magical at this hour , we went back and I fell asleep instantly. I don't even know if Anuj turned the lights off or not. ( No, I wasn't drunk ). Next morning we got ready , and on out way to checking out, met Vicky , the guy with all the info. Wrong timing , we still took all the info we needed , and he didn't want us going all the way to Sajjangarh in this weather. Even the Uber driver who drove us till the gate , told us the same thing.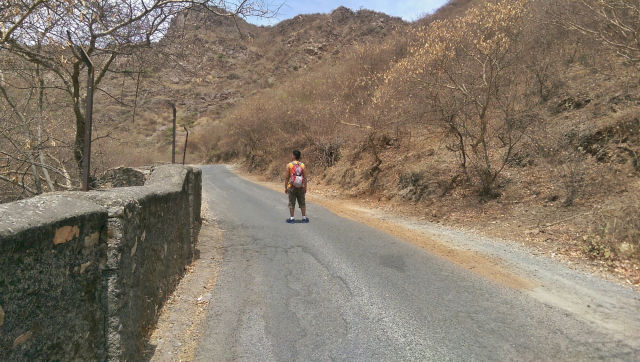 Suno Sabki , Karo Apni
We got the tickets , and walked almost 5 kms in scorching heat. I have sunburns to prove it. Down there, we thought the shuttle charges were a bit much , and we'll find a trek route a bit up. Well we didn't and we couldn't hail a cab up here , cos all of them were full. So we walked, and guess what, I lost the tickets on the way up. We got on the stairs which we thought would lead to a back-gate , and we wouldn't be checked for tickets back there. They say that old man up there knows what you've been through and will always reward you for it , sooner or later. Well , there was no one in the whole fort to check our tickets.
Once you've walked through the valley, the view from the mountain top is breathtaking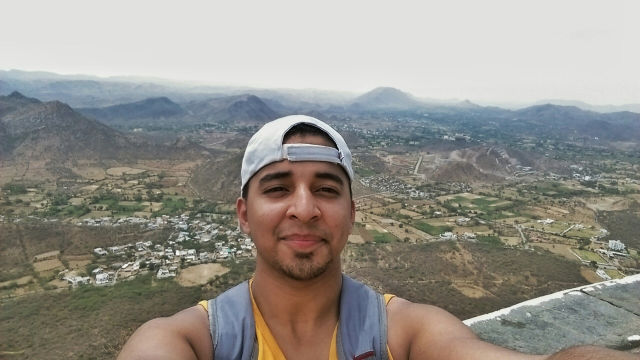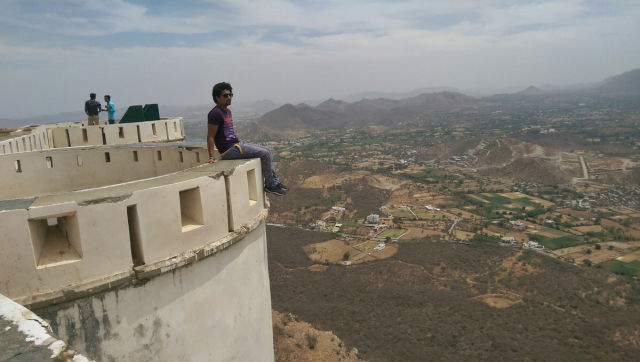 The world seems a whole lot better from a mountain top. Sit here , the world will wait , question life , your existence , contemplate the unquestionable. Now I could see the entry gate, from where we started walking. It wouldn't have felt this good if we would've just taken the cab , and got to the top in 10 minutes.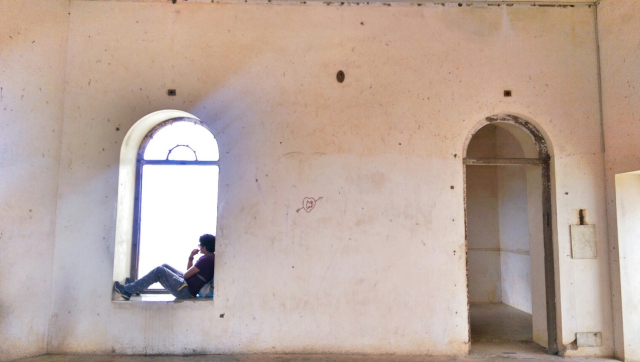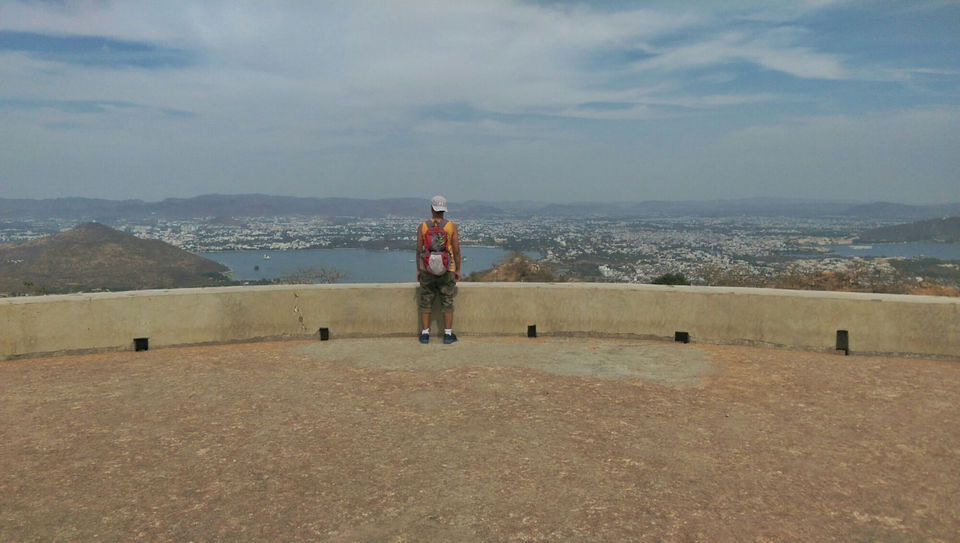 We checked out the whole palace, then , Anuj went to sit at the 'window seat' of the fort. I went on , taking pictures, then I found a quite corner , away from all the crowd , plugged in some Eddie Vedder music , and started writing.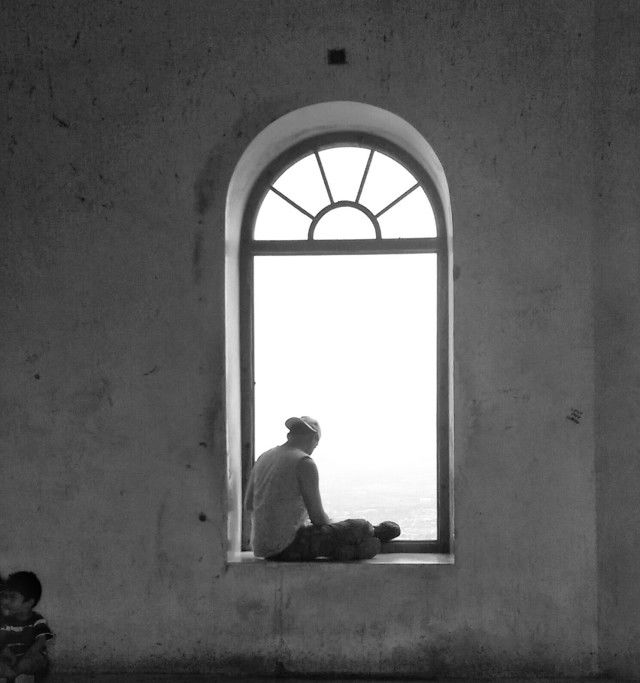 After relishing the few hours we could spend there, we walked down , took the Route No. 1 auto , and we were at the Railway Station. These 2 days I spent in Udaipur weren't all blooming flowers , sometimes it sucked , while there were times when I couldn't ask for more. That's how life is , that's what I'll remember. The tan will fade , but the memories will stay.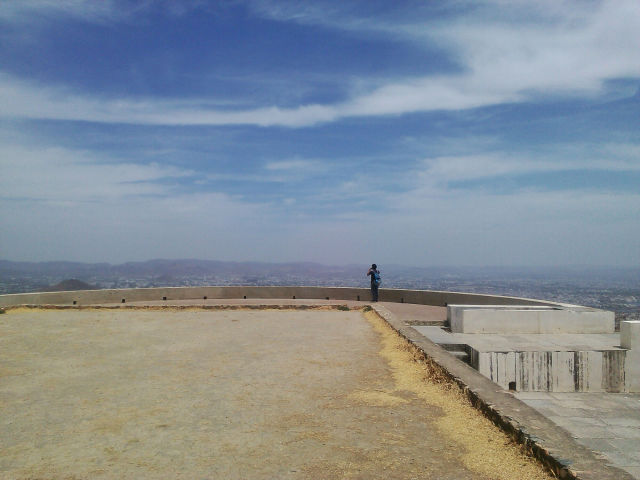 The town was paper, but the memories were not
This blog was originally published on 'Reaching Solace'