Waitomo, a district in the North Islands region of New Zealand is home to the famous Waitomo Glowworm Caves. This underground cave is lit by swarms of Arachnocampa luminosa, a bioluminiscent insect type found only in New Zealand.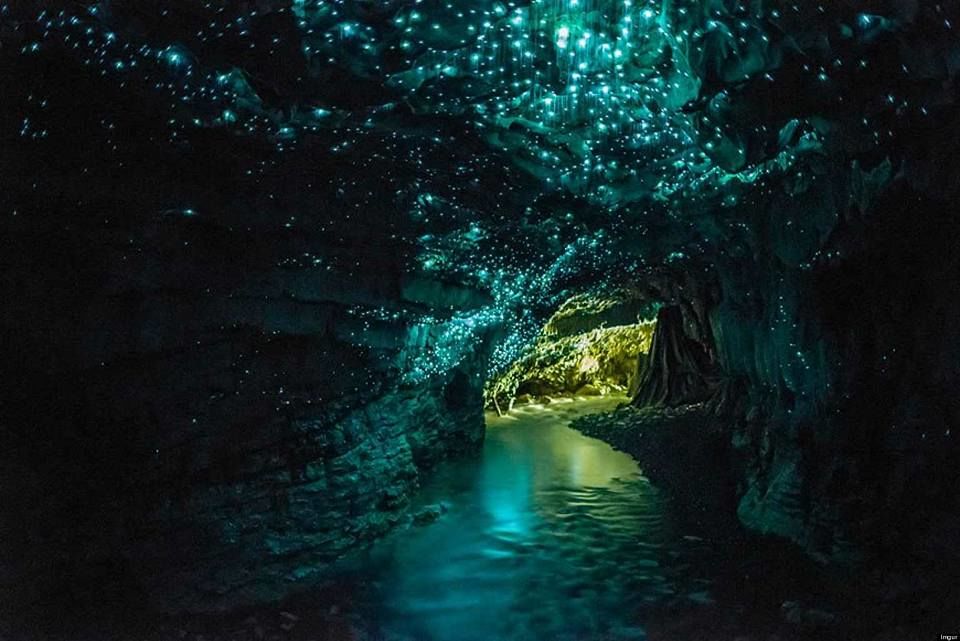 The river flowing through the cave is illuminated by these insects. The insects produce long strands of silk that look like glowing bead strings to attract prey. The stalactite and stalagmite formations in the cave look very beautiful.
This limestone cave was formed several million years ago, but became a tourist attraction only in the 19th century, after a couple of explorers rafted through the cave, holding a candle, in 1887.
Visitors are taken on a 45 minute boat-tour through the cave by tourist guides who have immense knowledge on the history of the cave, and life cycle of the insects embellishing the cave. The tour includes a short walk followed by a boat ride. The glowworm covered areas are targeted.
This cave tour gives you an impression of a star-gazing expedition inside a cave. The Waitomo Glowworm Caves is known for leaving its visitors spellbound.