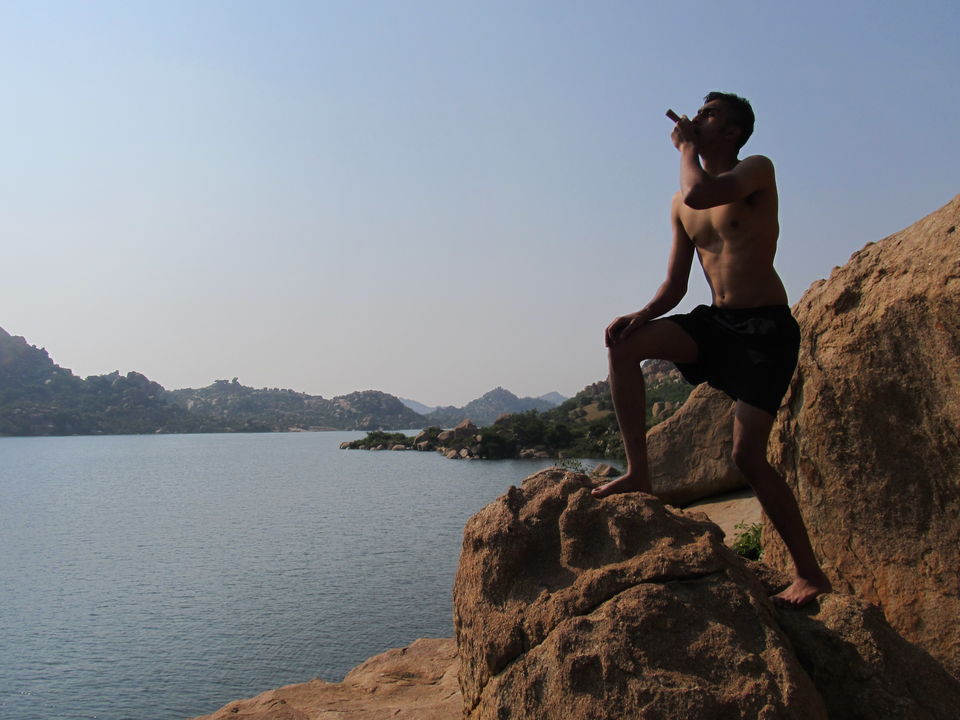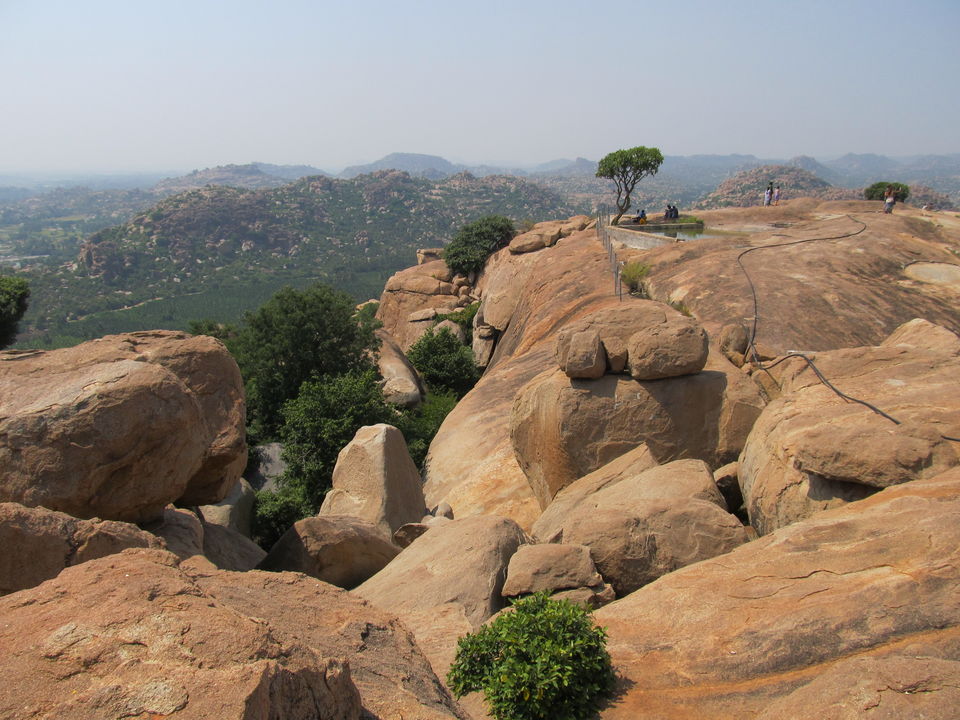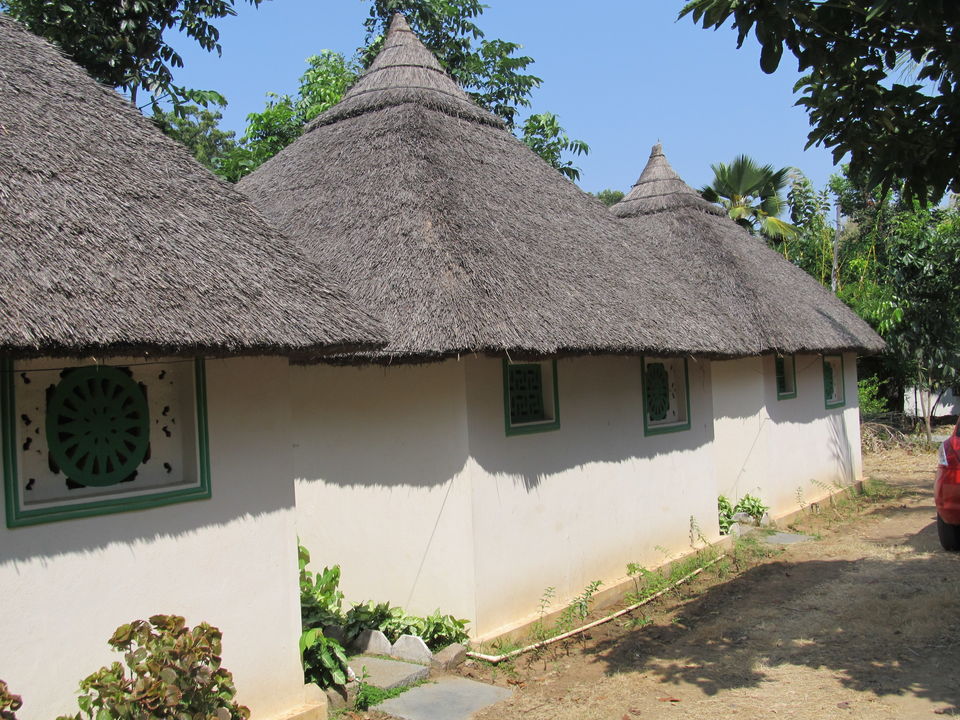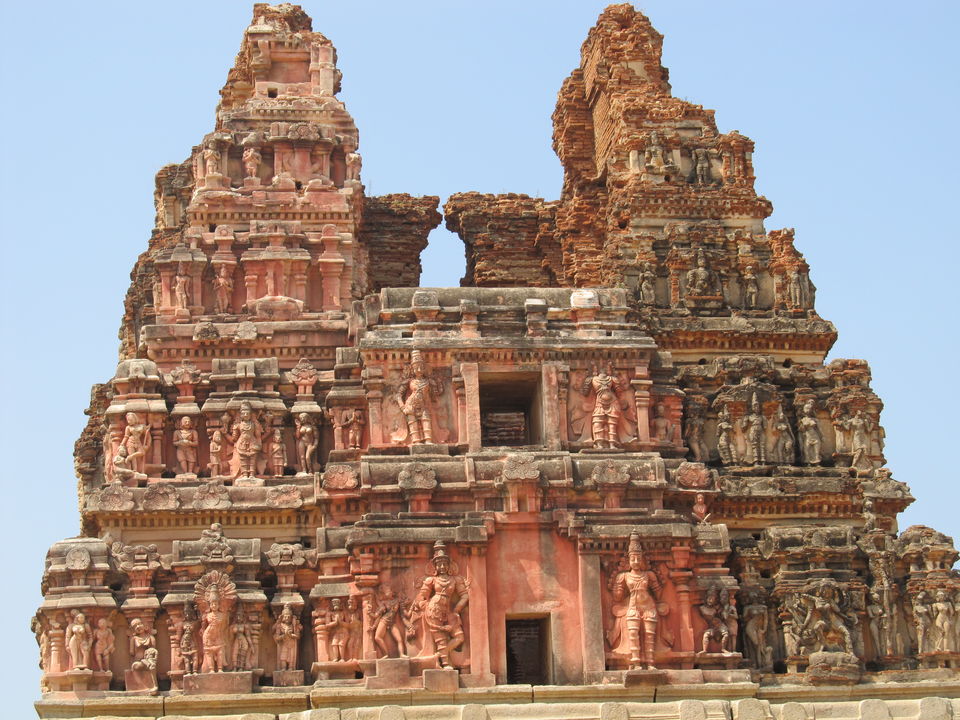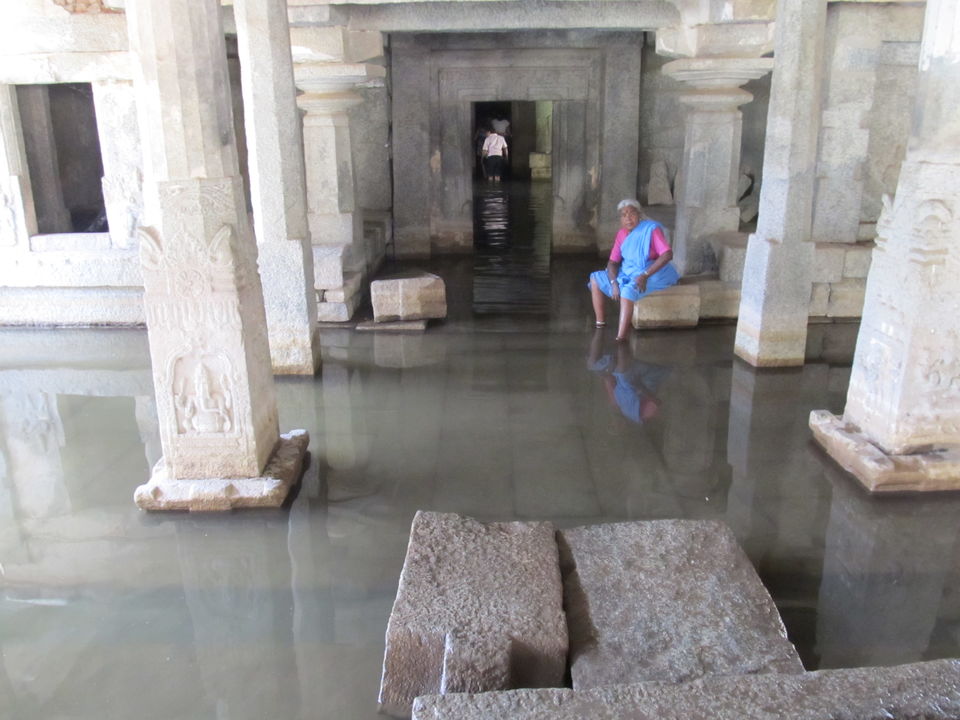 Solo travel has always been this unchecked milestone in my bucket list. After much time spent on browsing and enquiring around with people, I decided to get set for a two-day trip to Hampi.
At this time of the year, every such tourist destination is flooded due to Dussehra and that's something I realised due to the time I spent researching on various aspects of travel. I booked my stay at Mowgli Guest House, at a fairly expensive price(1.5k), and I believe this is due to my reservation one week before. Guest house was really nice, toilets well maintained, private cottage rooms are quite something else. I must thank all those forums thronged by fellow travellers who gave their opinions on the place. However, I would also advise that it is possible to book on the spot, as there were many such travellers- couples and solo who decided to try their luck.
About Hampi- I must say that's probably the best decision I've made out of self interest and curiosity. Ofcourse, there were many qualms raised by people around me, as to why Hampi, why solo? It is the city of ruins, a place of historical interest, but that's just the surface. Yes, it has been brilliantly preserved by the tourism department, but like the two sides of a coin, Hampi is divided by the Tunghabhadra River, there are two river bank settlements. The place I stayed is Virupapara Guddi(sorry for the wrong pronunciation). I arrived in Hosapete from Bengaluru by Train, and took a local bus at 7.30 A.M to Hampi. The area was indeed flooded with temples, guest houses, restaurants, certainly a reflection of the festival atmosphere. Initially it did give me the jitters, as to whether I chose the right place, if  I could really enjoy myself in all this heat(yes it was 32 Degrees).. Well let's get to that later? You have a boat that ferries you from the temple area to the opposite island, where my guest house was located. You probably have to wait a few minutes as the boat ferries about 20 people at once(Rs.10 per head), and the deadline is 6.00 P.M(after 6.00P.M, there is something else, albeit dearer.)
So I cross the river, take a long walk along the paddy field to reach Mowgli Guest House. And wow welcome to Hippie Hampi! This side of the river paints such a contradictory image to the religious and historical nature of Hampi, and that's what makes it so beautiful. This is the perfect getaway for stoners, photographers and nature lovers. The people here are extremely friendly, versed in different languages and communicate with you primarily in English. I was astonished to witness people in rural areas communicating in polished English. Weed and Hashish is readily available, you will be approached by random locals near guest houses. The atmosphere was very liberal, with foreigners rolling and lighting joints as they go, zero amount of moral policing or police problem, as this side of the river is a no zone for the law enforcement(unlike what I've heard in Gokarna and Mangalore). 
First half of the first day was spent in the historical site across the river, I was told you're allowed to rent a bicycle only if you have a room in that side of the river. No motorbikes are allowed in this side of the river. If you're in a group you can hire an Auto guide who'll take you around different sites, make sure to buy a tour guide handbook from a local vendor. Travelling solo I could negotiate from Rs.1000 to Rs.500 as I knew the local language as well. Be advised to wear a hat at this time of the year, else the heat can get to you. The ruins are great sight to watch and photos to click, but that's about it, there is not much activity apart from admiring the works of great kings/sculptors before us. An interesting temple to visit is the "Underground Shiva Temple", you have to walk in the water amidst the chaotic movement of the bats, flash your torch light above the Shiva Linga and you'll be in for a shocker.
I headed back to the guesthouse for lunch, rented a TVS Luna for Rs.130(Additional fuel charges of Rs.150 for 1.5L). Considering its the peak season they aren't going to allow you to dictate business terms to them. Got stoned in the room and that's when EVERYTHING CHANGED. Took the TVS Luna for a ride to Sanarpur Lake, such a trippy path. The whole experience of riding stoned amidst the greenery, the ancient architecture encountered, the mellow activity of rural life, the fresh air you breathe, the sight of the clean water, the dirt track you have to tread is a MUST experience if you visit Hampi. Sanarpur lake was a different beauty altogether, I rode further ahead towards Anegundi and came across the river while riding, couldn't resist alighting and enjoying the calmness, met some awesome people from Mumbai and lit a joint with them. The series of rocks in the Sanarpur Lake Reservoir area can be a exciting challenge to cross. You can cliff jump from these rocks, as that's a popular sport here, Kingfisher beer is served in the lake area. And so the day went on meeting so many  like minded people - Hydrebad, Delhi, Bangalore and Mumbai, and that's the best part about travelling.
Some good restaurants:
1. Hidden Garden Resort- Good music and bonfire at night.
2. Gopi Guest house
3. Rishimukh Cafe- A very newly opened outlet, in a secluded patch away from other guest houses, nearer to the river bank side. Not many will know of this place,  I discovered it by chance on the second day while exploring the area in the Luna. Once you walk uphill after crossing the river, you have to keep going straight towards Bobby Guest House, you will encounter Sunny's place first.
Religious places to visit in the Hippi Hampi area- Rent a scooter and ride further towards Anegundi, you will encounter Anjanadri Hill temple and Pampa Sarovara. It is a real challenge to climb the Hanuman Temple, but the scene is just unparalleled once you're at the top.
If any doubts you can email me at -  <Fill in the blank>
Hopefully my next location is Gokarna, do help me out with this place if you can? :)
Edit:
..
Wait should I have been more subtle?
Okay here it goes for the sophisticated commotion of literature. As I entered the historic site of mildly buzzing town Hampi, it gave a contradictory feeling of silence, it was an enigma to differentiate between the calmness we seek and the oppressive nature that clings on like a hook, there in giving me that sense of solo travel. One that is very refreshing for those attached to the materialistic claims and restrictions of society, I may be referring in general, but to my case like many others in this symmetrically configured Universe, get away from a certain desire. But this did arise the interrogative mindset of mine, was I lost in this conquest? Is it flawed to want to do something material in an infinite universe, having no boundaries in the range of vision, just confounding images? Well close your eyes and go with the flow, let the chant from the mind touch the feet- Aum!
Maybe some other time? Can't try to hog more than I keep digest!