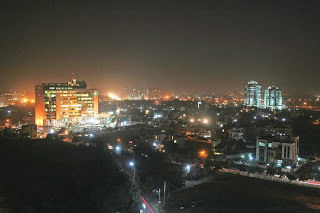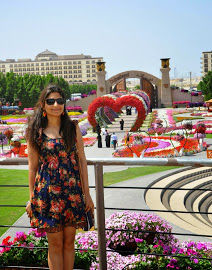 Where the toll plaza signals entry to a vast land embraced by sky-rocketing buildings, multi-national corporations, mushrooming BPOs, consultancies, and sky-scrapers giving competition to the world-renowned 'Burj-Al-Arab'.
Welcome to Gurgaon, the city of keen paradox. So this is not about a day's travel, or a particular visit, but the culmination of thoughts spanning a couple of months now of being here, of living the paradox by myself. While most of us visit Gurgaon for an interview in one of those sky-scrapers, or for visiting relatives, with our rendezvous ending at the next-stop glitzy mall calling for us, with the big banner of 'SALE' and the tiny 'upto 70% off' proudly endorsed at the bottom end. We heed the bait! But that's where Gurgaon ends for most of us, it did for me too, until I started residing here, and being the live spectator of the paradox myself.
The city is a blessing for shopper lovers and movie buffs and a spectacle to watch in the dazzle of the night sky. The number of malls, and eating options continue to surprise each time one explores. And so do the mystique of the tall buildings and the societies that embrace the DLF Phases the city is synonomous with. But in between the Raddisson, the Mariott, Galleria visits, or the Palms dinner, and the posh Sushant Lok, there resides another Gurgaon, in the filth of the roads, the shabby power back-up system, that paradoxically is sucked by the very jazzy buildings we love to visit, and a dump of waste landfill that shamelessly concentrates the stench.
The blithe indifference of the citizens have made inroads into the living menace. Each auto ride from home to office and back clouds my mind with the stark contrast that exists between the two parallel faces this city masks. The dawn breaks, the city rises to its feet, ready to take on the world, rushing through a herd of men fighting in the same rat race. And as the sun dips, it curtains with it the plight of the rushing mass, now ready to return home after a day's battle into the roads that again shout 'revenge'.
And in the grimace of this shuddering thought, I quietly pack my bag, step out of the building, haggle with the first autowala (yeah, the rank at which your auto is standing to take the 'savari' is important) in the queue, pick up my phone like a strong weapon in my hand the way back, and take solace in a place I call home away from home. :)