Where people still admire the beauty of streets,
Where you find the best coffee house,
Where you can get every possible book,
Where the metro is still considered as a heritage,
The city, which is still living its history
Yes, I am talking about my beloved city, amar Kolkata…..(my Kolkata).
I have spent my four years with you or should I say the most amazing days of my life, the time which is unforgettable.
It has been years now that I am away from my beloved city but it seems like 'kal ki hi bat hai'(just yesterday). I left you four years back but you never left me. You were and you are there in my heart.
There are a number of stories and I can keep repeating them. I made such memories with you, even the flashback brings the a smile on my face. Thought of the days- our often visits of Ganga Ghats, sudden boat rides, bunking classes for movies, Mutton at Golbari, Rosogolla of Shobhabazar, Tram ride to college street, I miss you Kolkata.
Without reason getting into street fights, my first smoke-up to being a stoner, we have experienced it all together. Walking around those tiny lanes, spending hours at 'Mayer Ghat' (Bagbazar Ghat), talking about the every fucking problem as if I was gonna solve them all alone; I want to do it all again.
That smell of the books at college street, my favorite infusion (black coffee) at Coffee House, shopping at Esplanade, theater at Nandan, haunts me everywhere I go.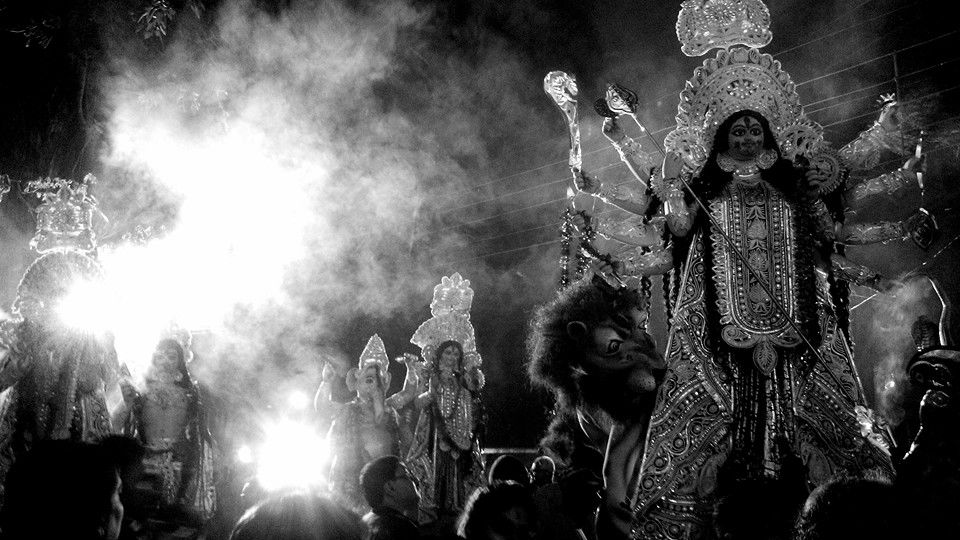 And the best time of the year 'Durga Puja'. That phase of Maa Asche (Durga puja is coming ) to 'Asche Bochor ababr hobe' ( next year she'll come again) is missing everywhere I go. So, doesn't matter where I am, how busy I am, Durga puja always calls me home. Being a bong, I love counting days for Durga puja.
The five days festival brings ultimate happiness and leaves memories to cherish for the rest of the year. Dancing in Bisorjoj (last day of Durga puja) is the best part of the whole festival.
Pay a visit to Kumartuli and sit there to see how a human creates a goddess with mud and then fills her with colors of courage.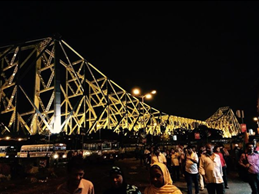 During the evenings, take a walk to the Howrah bridge, enjoy the moment and the view and then treat yourself with a boat ride to return. Enjoy the cold wind, look at the sky to feel the peace of your inner soul.
Visit my Kolkata and you'll find love, passion, courage everything together. You don't need to go the historical buildings, just walk around the city and enjoy every bit of it.