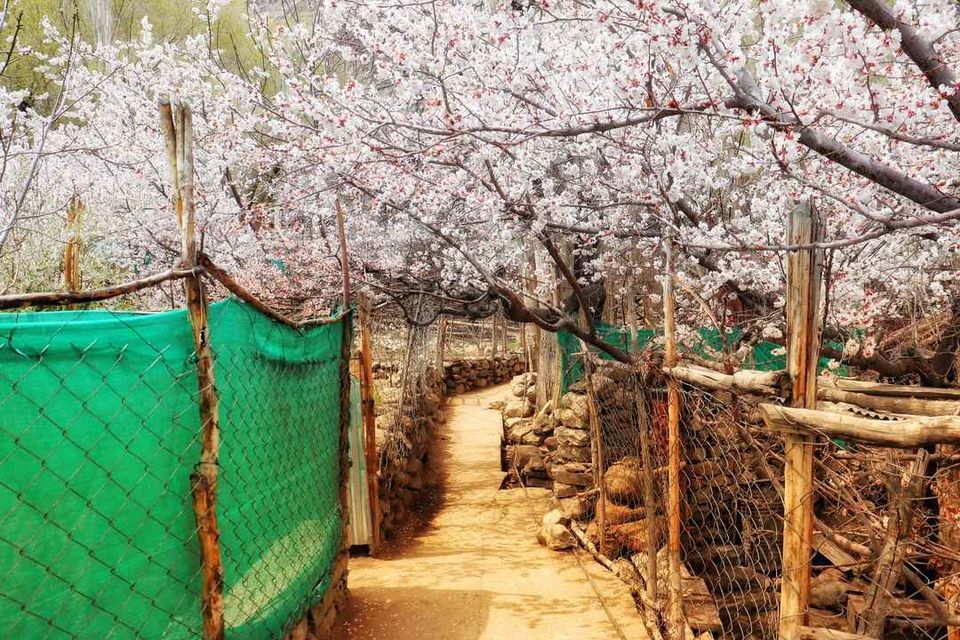 You may be wondering about the place we are talking about. Is it so?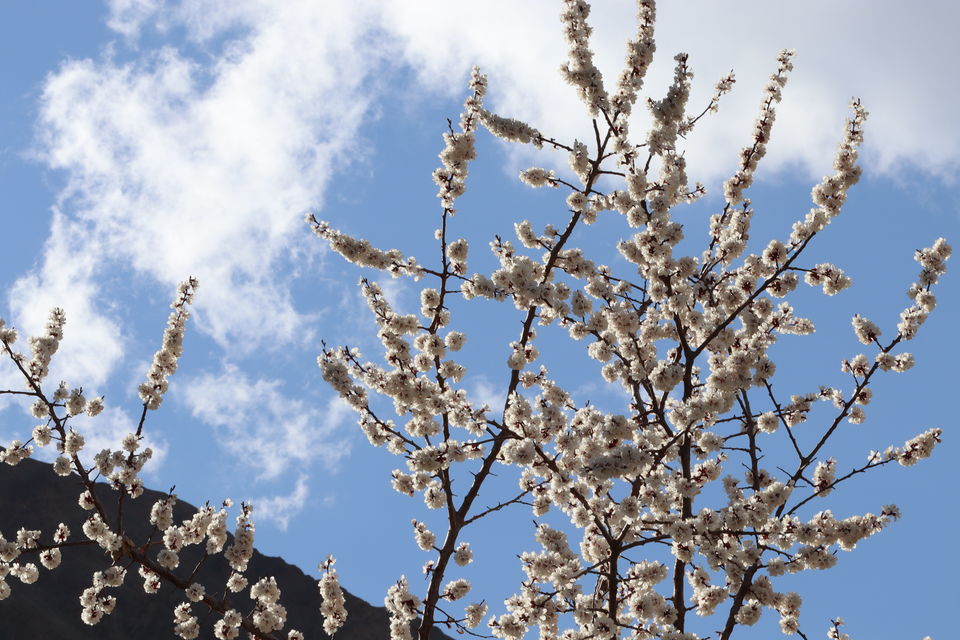 It was our third beautiful morning in Ladakh. The sun had come out, the wind was chilly, and we were ready to have our first meal of the day. Our host, Tashi Tsetan, served us a delicious hot breakfast.
It was time to start our excursion for the day to village Turtuk, where cultures and countries meet. It became a part of India in 1972. This small village sits in the Baltistan region, hemmed in by the Shyok river and the high peaks of the Karakoram mountain range.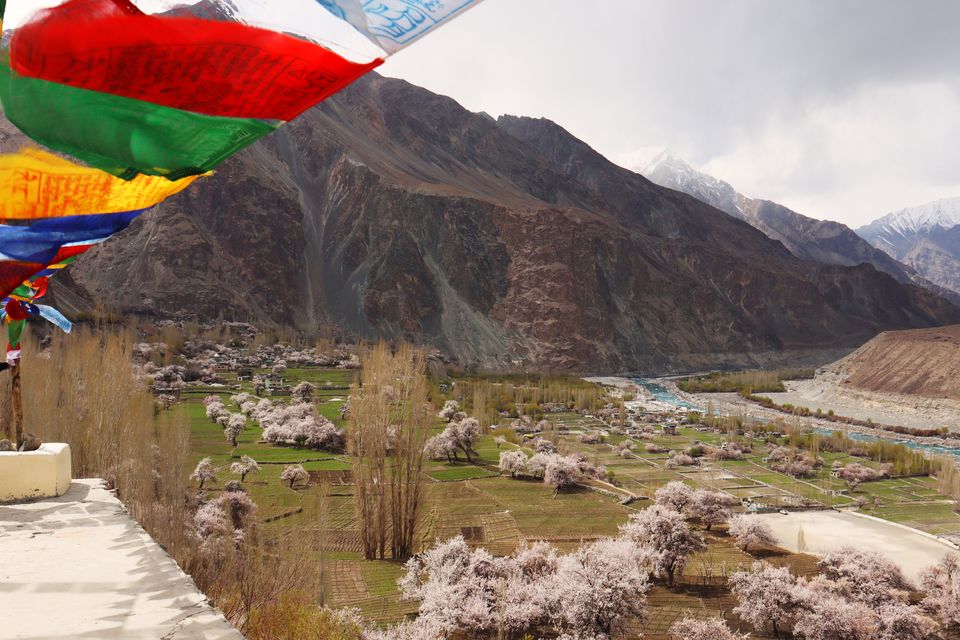 It was the blooming season for the apricots in the region, and to celebrate, The Apricot Blossom Festival was to be held. We were lucky to be there at such a time. It gave us a unique opportunity to interact with locals more intimately.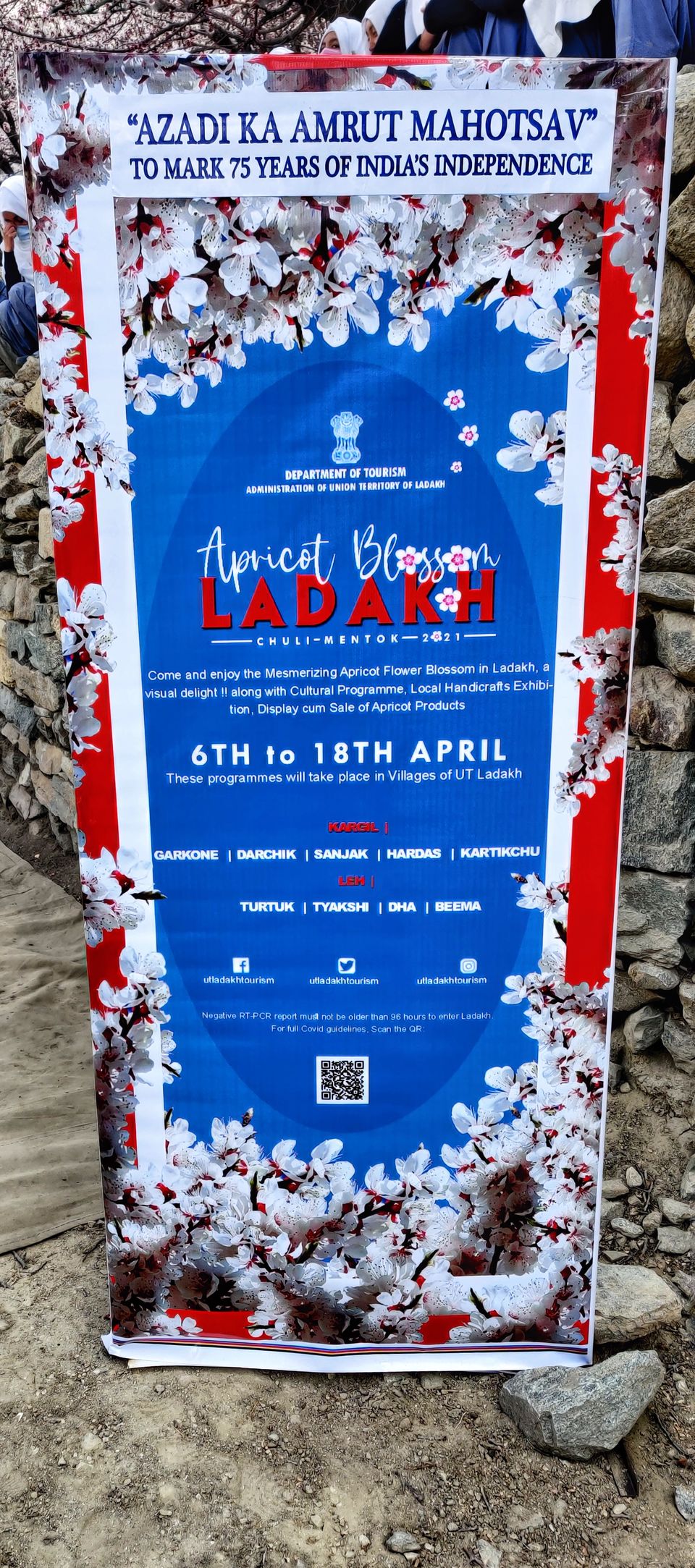 The drive to Turtuk ushered us into a completely different landscape, where mountains were grey, purple, orange, brown, and all sort of hues. We crossed gushing streams with water so clear that we could see the riverbed.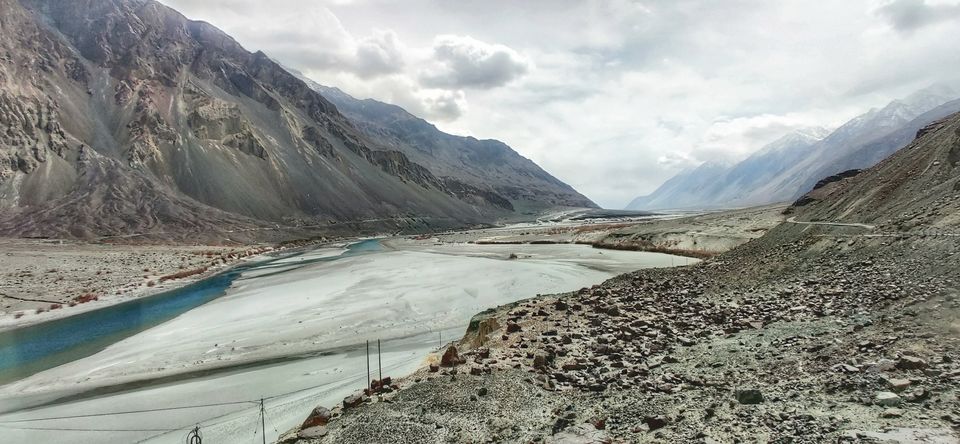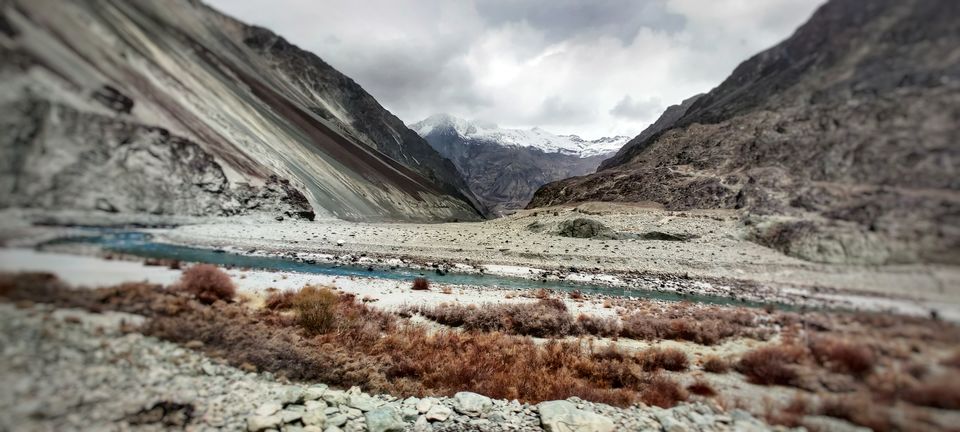 We talked about visiting Ladakh in August again. But then, we were told that the scenery then and the scenery now are starkly different. Post monsoon, rivers are muddy, and you may miss the sapphire and emerald hues that they carry in Spring. We were spellbound at how vividly the landscape changed hues at each turn. It felt like some drama among the mountains.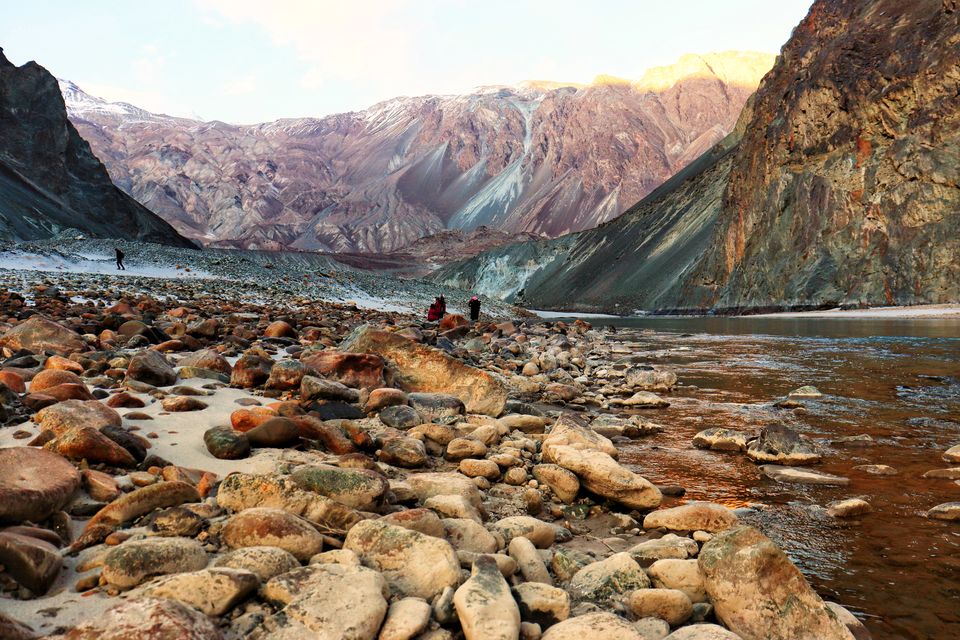 As we reached our destination for the day, we crossed the bridge leading us into the village. It felt like the lyrics echoed, "मैं ठहरा रहा ज़मीं चलने लगी."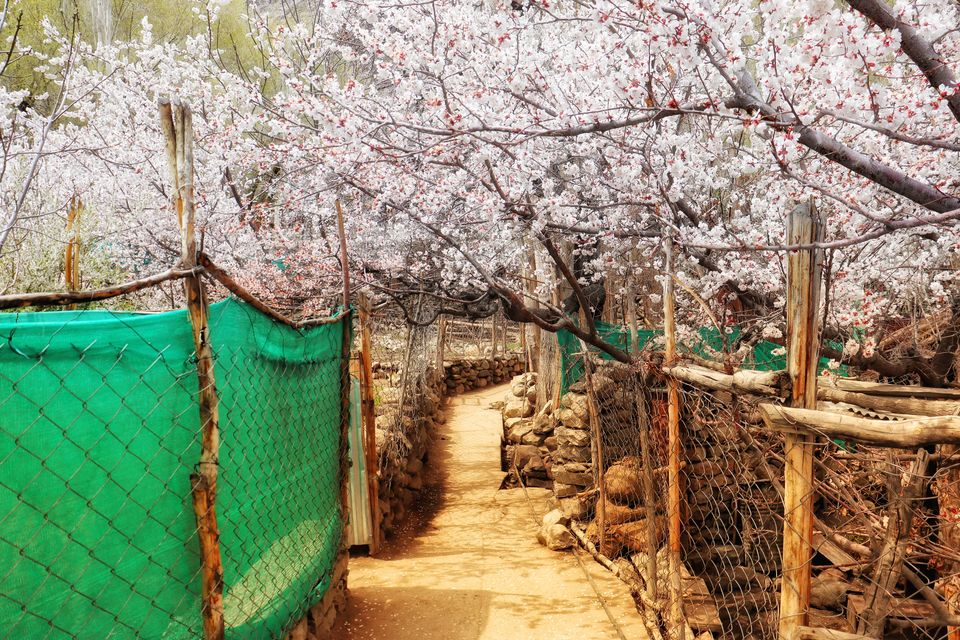 Greenfields, houses of stone and wood amidst the fully bloomed apricot trees, bending and touching the ground as if they were grooving on the wind. The school children were in line to be escorted to the Apricot Blossom Festival. Apparently, we were the first visitors, and as the festival was being held for the first time, there was great enthusiasm among the locals.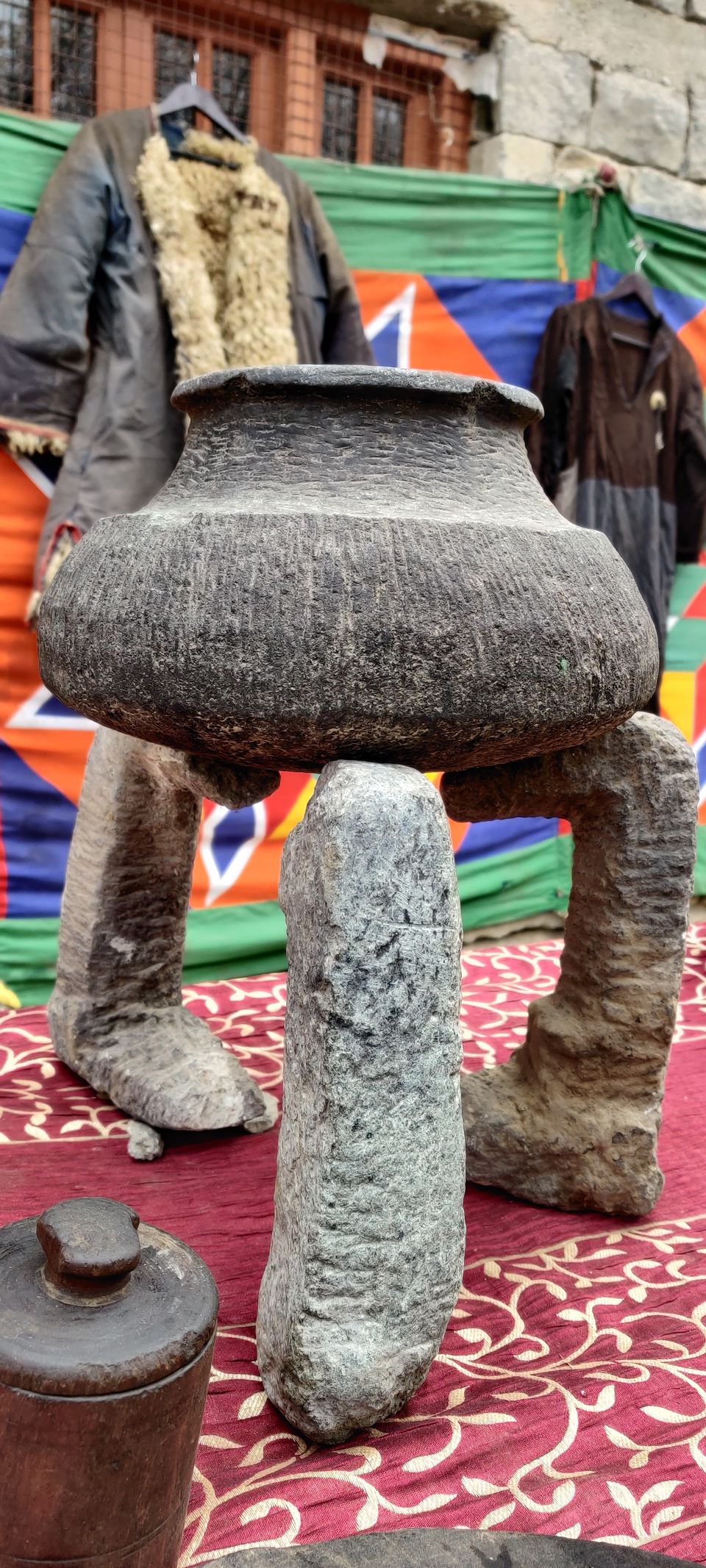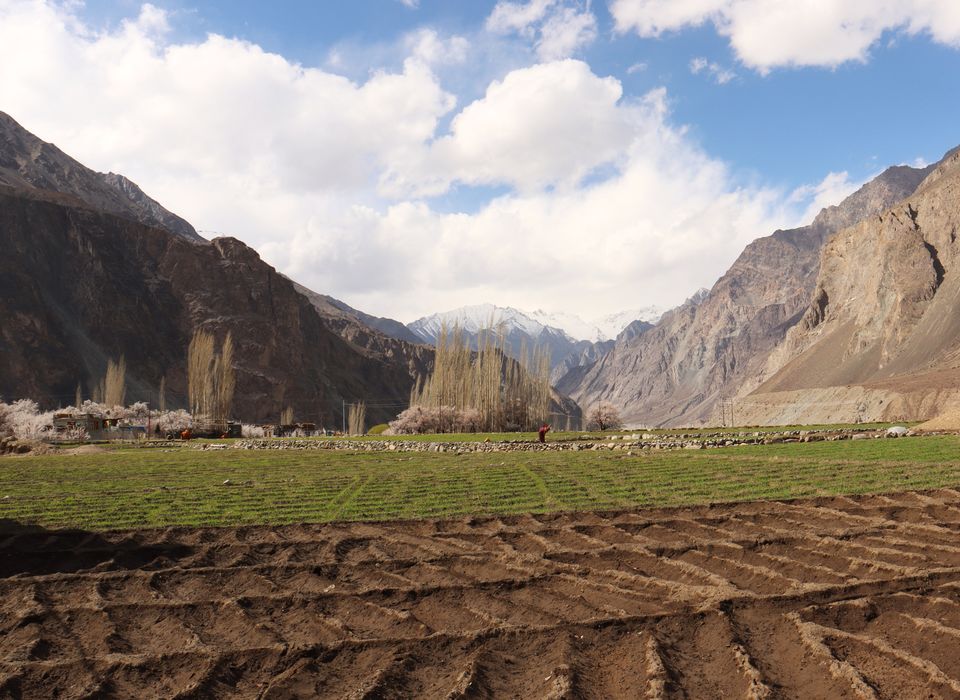 Everyone was cheerful around, and school children giggled as we asked them if they were happy to have a half-day off. We strolled on the narrow lanes, crossed under the canopy of the apricot trees, savored on the balti delicacies, and sat on the edge of the fields as we chatted and laughed with locals. The elders become the storyteller who has seen it all - from being under the rule of Britain, Pakistan, and India.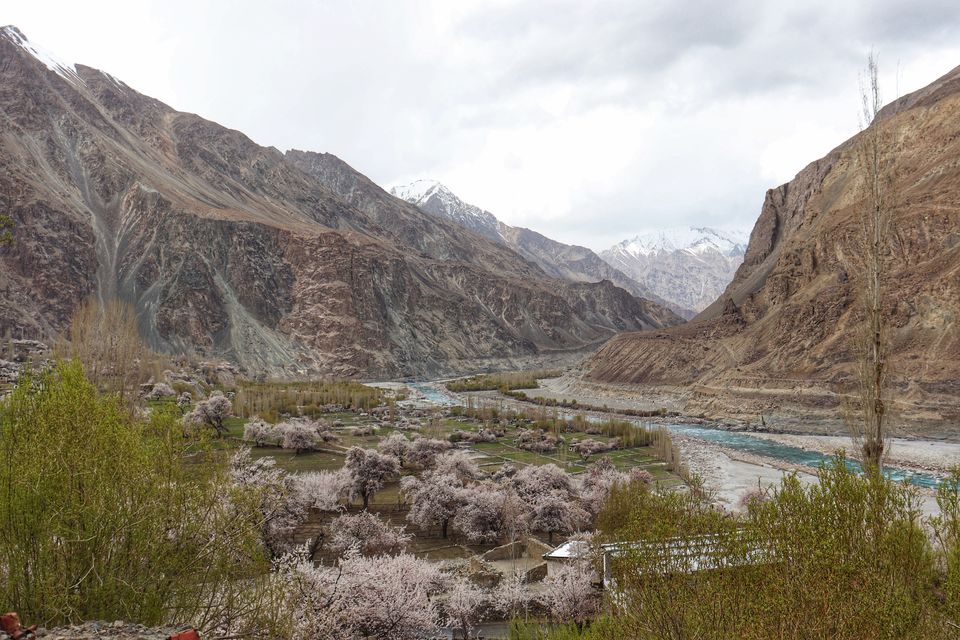 The whole place had a different kind of beauty than any of us has ever come across. We enjoyed our time savouring sights, listening to the stories of the past, and being grateful to the ones made in the present.