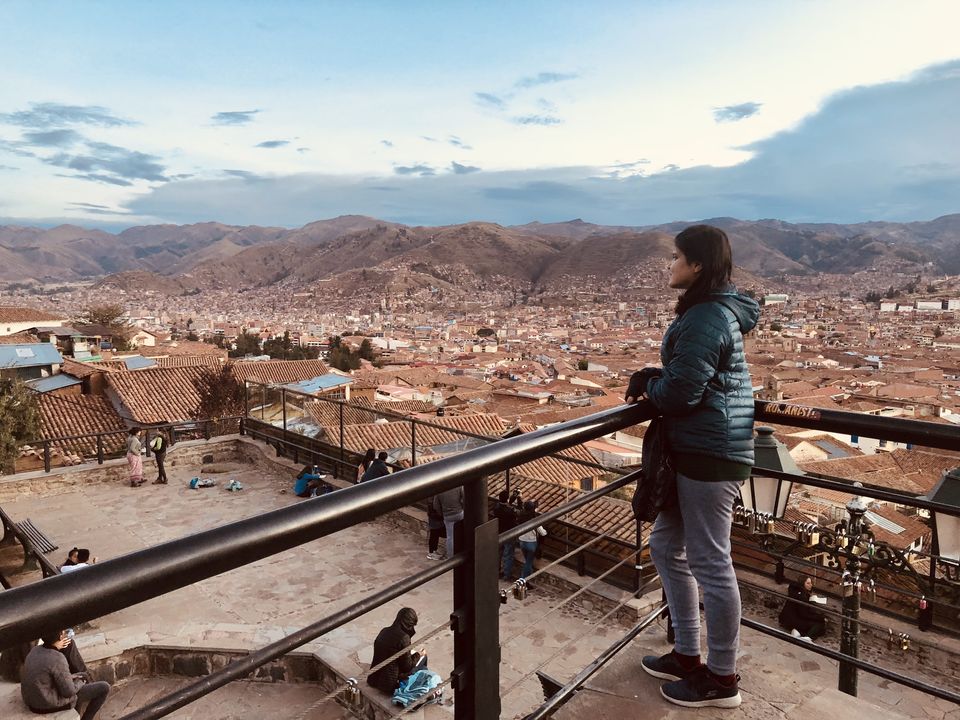 The 'Dark' side of travel
Travel is not always about glamorous locations, instagrammable food and picture -perfect sunsets. There's plenty of rough gap between that beautiful sunset and amazing restaurant. And shit does happen when you travel. Glorious shit! In the last few months during my travels in South America I'd fallen ill thrice, bedridden for days, victim to heavy food and water contamination and later when I landed in Colombia my phone was smashed and for the first time in life I cried for a non -living object, (as an adult). So there!
Perception of 'Danger'

After venturing safely around Peru and Ecuador I decided to explore Colombia. Before going to Colombia I had read stories about express kidnappings, tourists getting robbed at gunpoint, mugging stories, the works. Colombia as a country is still a growing tourist market and not many travelers go there so it was bit of a challenge navigating my way when I landed in Cartagena.
On day one, I traveled in a taxi without a metre, passed through some 'Dharavi' style areas, and saw hustlers everywhere. At first, I was bit wary as the hotel owner warned me not to flash my phone and also said not to look 'too rich.' I nervously ventured outside the neighbourhood thinking I would get robbed at gunpoint.
As I walked down the street towards historical centre I looked around and felt strangely at home, but then I also thought this must be the exact feeling when a foreigner lands in Pahar Ganj, Delhi the first time he reaches India. It is a little scary when you land on foreign soil and culturally appropriate people and their actions based on pop culture references. Especially since India is widely known abroad for its crime against women. (now desperately want to write a piece on cultural mis-appropriation)Also, individual 'perception' is way more scary than reality itself. People scare you even before you board the plane, its only later when you're actually in the place you realise how safe or unsafe the place is.
After two days I felt very much at home and some parts especially the rough ones felt strangely like India. I was extremely comfortable around shanty neighbourhoods, homeless people and litter on the streets.
Communication Issues
English as a language is not widely spoken in South America and one needs to heavily depend of either Google translate or a good Spanish dictionary. Even though Peru and Ecuador have fairly good English speakers I had a huge problem in Cartagena when I had to buy a new phone. Even the salesperson could not communicate properly. Eventually I had to resort to dragging a Spanish person from my hotel who could translate what I wanted and finally I bought a cheap phone in one of the shopping malls.
These observations also made me realise that perceptions can vary person to person and it depends on your attitude when it comes to adapting to a strange new place.
It took me a fair bit of time but I soon took to my new surroundings and was slowly dipping into the Colombian way of life.
Altitude Sickness and Food Poisoning
First things first, most of the hotspots in Latin America are located at extremely high altitudes. Nothing prepared me for Cusco and Machu Picchu where I experienced the worst kind of altitude sickness. My head was so woozy that I could barely walk from my room to the dining hall. There was dizziness, vomiting and light fever. It took me Diamox and three days to get my bearings before I finally ventured to Machu Picchu. In Machu Picchu I encountered another sort of fatigue where I experienced deep vertigo whilst climbing the ruins. I'd suggest take it easy when in Peru as the terrain and weather are so unpredictable that in one hour the temperature can drop from freezing cold to boiling hot.
Just when I thought I'd overcome altitude sickness, I ate some random street food that sent my stomach for a toss. After exactly two hours I was throwing up and my head was burning. The hotel staff later told me that food poisoning is quite common in Cusco and one needs to eat at the right restaurants only. Tough lessons were learned and I soon realised every eating joint is not as hygienic as it appears to be.
Extremities of Weather
Well, the weather was something I was constantly battling with each day. First of all, some of the countries are in the Northern hemisphere but the majority fall under the Southern sphere. So, when it's summer in Colombia its winter in Chile. More over almost the entire continent has the Andes on one side and the Amazon on the other. That creates a fairly complex eco system. I experienced this range in Machu Picchu where the day started off as sweltering hot and within one hour the chilly breeze blew in from the Andes. I was more or less sleeping in my down jacket.
Feeling Lonesome
Travelling solo can also get lonely at times. Even though the solo traveller is pretty smug and happy by themselves, there are times when you crave company and intimacy. Though I met wonderful co travellers there were times when I wish I had someone along especially when I fell sick. But just as it happens, you get to meet cool people along the way. I met these three sisters on the way to Aguas Calientes. Had a blast with them on the train ride. They even gave me some local meds for my altitude sickness. They were from Chile and later invited me to their ranch on the outskirts of Santiago. I might just take that up. Lol! Best part about them; they were named after Shakespearean heroines. Ophelia, Olivia and Regan. Another episode I recall was when my flight to Bogota got cancelled and many of us were stranded in Medellin. The airlines put us up in a hotel and we had a great time telling each other travel stories. Later some of us got connected through Instagram and managed to remain in touch.
Conclusion
Teething problems arrive early in any new country and I guess it takes about six to seven days to get acclimatized culturally and physically but when you eventually dip into that lifestyle its pretty cool all the way. One must definitely bring an open mind and attitude to the table. Travelling solo does have its perils but the perks are so rewarding it's almost always worth it.