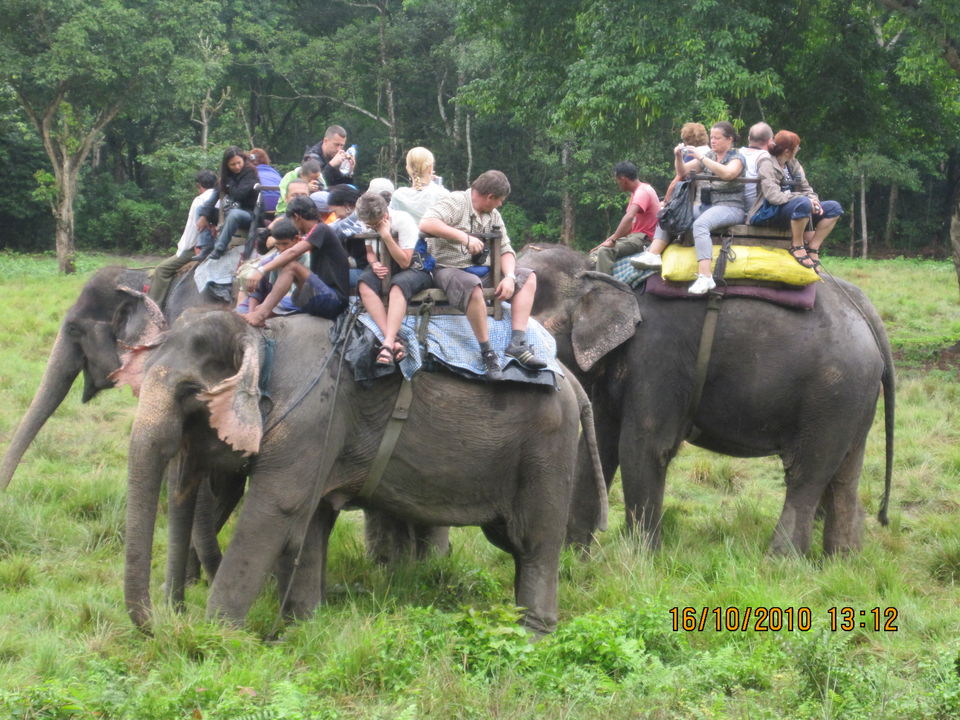 Animal cruelty in the name of tourism is a common practice around the world. PETA (People for the Ethical Treatment of Animals) has been actively advocating ban on all kinds of animal cruelty since its inception. While there are hundreds of ways in which we are harming our biodiversity, wildlife tourism is one odd way of doing it. In 2016, the death of an overworked elephant in Cambodia forced the Elephant Group Committee to announce a total ban on elephant rides in Angkor Wat from early 2020.
No more elephant rides in Angkor Wat:
Angkor Wat in Cambodia is a UNESCO World Heritage Site that attracts millions of tourists every year; most of whom sign-up for the elephant rides offered here. In a recent report issued by the committee, it has been confirmed that by early 2020, elephants will not be used as carriers in Angkor Wat. However, tourists will still be able to watch them in the conservation centres.
It is not just elephants in Cambodia that are being extracted from their natural habitat and are treated inhumanly trained for long hours, many other places practice the same torture on elephants, and there is an immediate need to change this system. Here is a list of countries in Asia where 'pahajaan' (soul crushing) in elephants is widely prevalent.
Another country that has aggressively exploited animals like monkeys, elephants, cubs, dolphins, tigers and several others to its benefit is Thailand. In the past few decades, there has been a significant rise in the number of inbound tourists in Thailand. As a result, you can now find orangutans performing drums and taking selfies at almost every wildlife park in Thailand.
Many places in Laos offer elephant rides, claiming it to be as natural as it was back in the day when there was no transport. Every year, there is an Elephant Festival (Elefentasia) celebrated in the Sayaboury Province of Laos. It is a beauty contest event among the elephants. Adding to this, while all the tourists enjoy this event, one of them may even get a chance to ride an elephant for free. For this event, animals are abusively trained to obey their keepers and help them earn a livelihood.
As reported by PETA, even the places that call themselves orphanages and sanctuaries for animals, and offer time with happy elephants, are completely dishonest with the tourists. They claim that they are ethical but they are not. The trainers keep the social animals confined in chains, use bull hooks and tie heavy howdahs (which causes permanent spinal damage) on their back for humans to sit on it. All Pinnawala Elephant Orphanage, Dehiwala Zoo, and Kandy Esala Perahera festival use abusive methods to control the animal.
Even though trading and holding captive of elephants are illegal in India (under the Wildlife Protection Act of 1972), elephant rides are quite prevalent in several states. Especially in Rajasthan, Kerala and Arunachal Pradesh, the elephant rides or safaris are a popular tourist activity and attracts travellers in large numbers. Elephants in India symbolise royalty, so to create a similar experience for all the tourists, the helpless animals are brutally tortured and brought under control.
The Chitwan National Park of Nepal claims to have improved the lives of captivated elephants by initiating walks with elephants instead of rides on them. However, in a recent expose by PETA, it was clear that the elephants are still tortured and are forced to perform entertainment activities for tourists. The elephants are also forced to play games for the Chitwan Elephant Festival. After PETA released a video on the horrifying treatment of the animals, most of the sponsors of the event decided to remove their support from the programme.
Vietnam and Myanmar
Here are two more countries where elephants are not handled any better. Here, poachers separate the young elephants from their mothers and break them into submission. This is done for the entertainment of tourists. Earlier these animals were in the logging industry, but now the focus has shifted to tourism. With rise in tourism, there has been news on illegal elephant trading in Myanmar.
Animal cruelty in tourism:
It is not just the elephants who are tortured in the wake of wildlife tourism. In places like Mauritius, Petra, Russia and Cayman Island, animals like sea turtles, horses, bears, dolphins and many others are forcefully engaged in touristic activities. According to a report, there are currently around 5,55,000 wild animals in captivity at tourist entertainment venues.
If you want to become a responsible traveller, take a small step. Avoid riding on animals whenever and wherever possible.
Explore the best of travel inspiration on Tripoto Instagram!
Be a part of the largest online community of travellers on Tripoto's Facebook page!