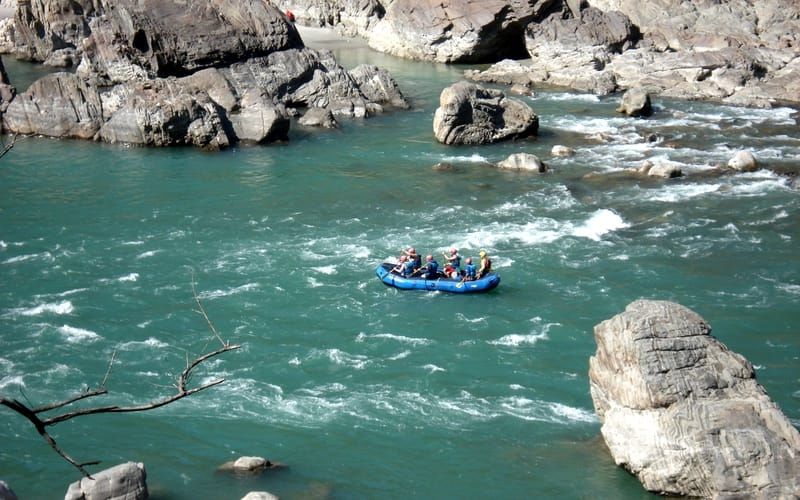 Its a beautiful morning today here in shivpuri, after an amazing evening yesterday , we are all set to experience some adventurous day.
so in the morning after spending an amazing evening at a camp situated at the bank of river at some height.
Having a group of four people , we have enjoyed bonfire along some music last evening, interacted with some of the coolest and funniest people in our group.
Although i have done many adventuring trips and tasks , but this was something i really wanted to do.
Riverrafting , yes that was the moment when we people were so much excited and nervous about the all the happenings we are going to face now.
Firstly all the people of our group were assembled at one place near the bank of the river and then divided into number of groups.
As the instructor was giving the instructions about the mishappening that can happen due to any reasons, i was standing in between the group and was smiling and feeling nervous at the same time as after so much of time i was going to do something exciting , adventurous, dangerous and most importantly exploring the nature and different places which is both, my passion and obsession.
There it is, we all have taken our positions in the raft. I was sitting infront of the raft by having pedal in my hand. as the instructor started giving the instructions we all started pedaling the raft.
The josh was really high ! we are started shouting slogans and started pedaling fast as we wanted to compete with the fellow rafts . Here it is, the first rapid zone, the high wave water currents started coming towards up and water splashes onto the face . it was so amazing .
we are were so charged up , our instructor suggested us to get into the water and get held the side portion of the raft, there was a rope which was attached to the raft i hold  that rope started going into the water at some distance , suddenly a huge rapid came and we are were into the river holding each other and helping each other to get back onto the raft.! damm it was close , but we all started laughing .
At a mountain near the river , we turned our raft to park it nearby as now we were going to jump from that mountain into the river! OMG , it was going to be so risky and exciting , i literally getting goosebumps as i was watching everyone jumping into the river from such a height and getting disappeared for some seconds, although we all were wearing life jacket but still there was some fear .
It was my chance now, i thought for a second and suddenly i don't know how i was into the water and was trying hard to get myself on the surface of water. i was so encouraged and charged up that i jumped even before i decided to jump at this moment.
After getting back to the surface , i felt like i had never experienced so much of inner piece in my life i was laying on the water with my face facing the sun. The sunlight was coming directly onto my face ,i closed my eye and i felt so much calm and peace as like there was no pain in my life.
Thought the rafting was coming to an end, i can now. see the ending point and wondering why it is happening , i never wanted to end this peaceful journey to come to an end but was also feeling extremely happy for doing this for myself.
i wonder how can a person can live without exploring all the wonders , places and experiences which nature can give us.
looking forward for my next destination of experience and happiness.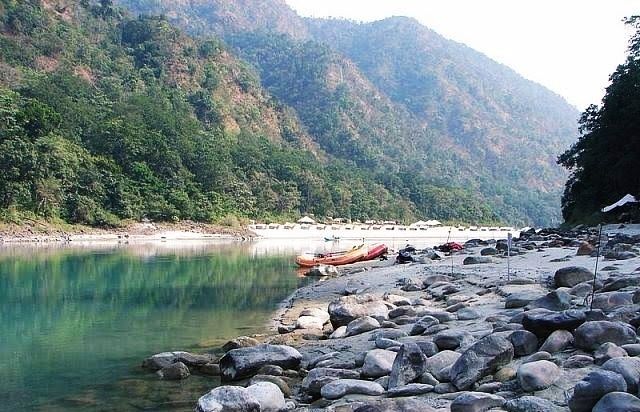 # Follow me on instagram @ Neeeaj_koul