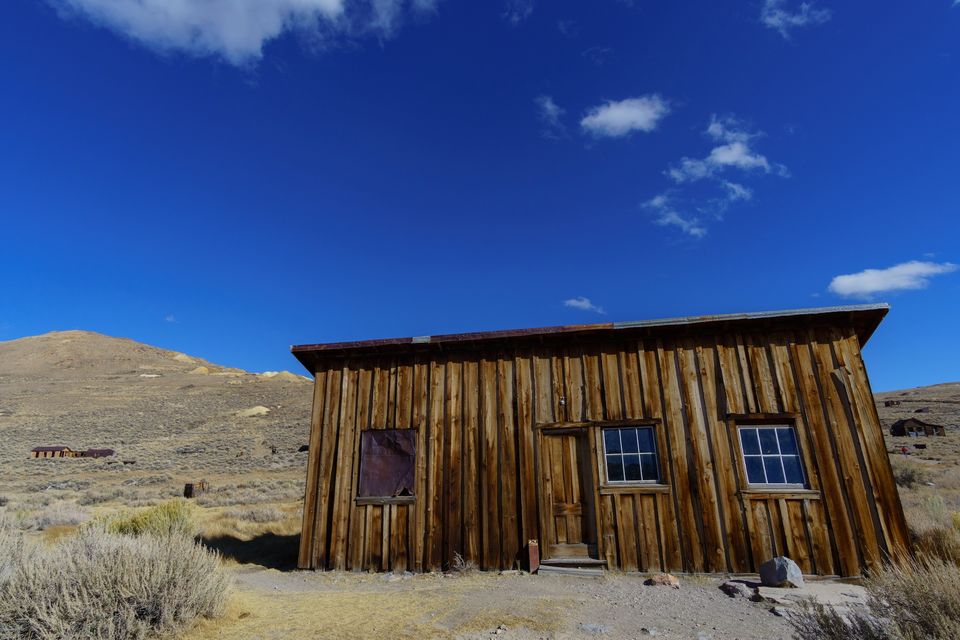 Entrance fee: USD 7 for adults
Drive time : 2.5 hours /170km from Lake Tahoe

Bodie was once a booming gold mining town in Mono County, California close to the border of California and Nevada states. Smack dab in the middle of the Sierra Nevada range. I was leaving the gorgeous Lake Tahoe to photograph the salt marshes of Mono Lake  when I saw a historical landmark article about Bodie. A ghost town high up in the western Sierras? I had never been to one. Hell, I didn't even know what a ghost town even meant. Every single place in India that I knew had only grown over time. Naturally, Bodie piqued my interest. I also found out the roads leading upto Bodie Hills were to be closed in a couple of weeks for Winter on account of safety. It was that day or never. I had to get there. The salt marshes could wait.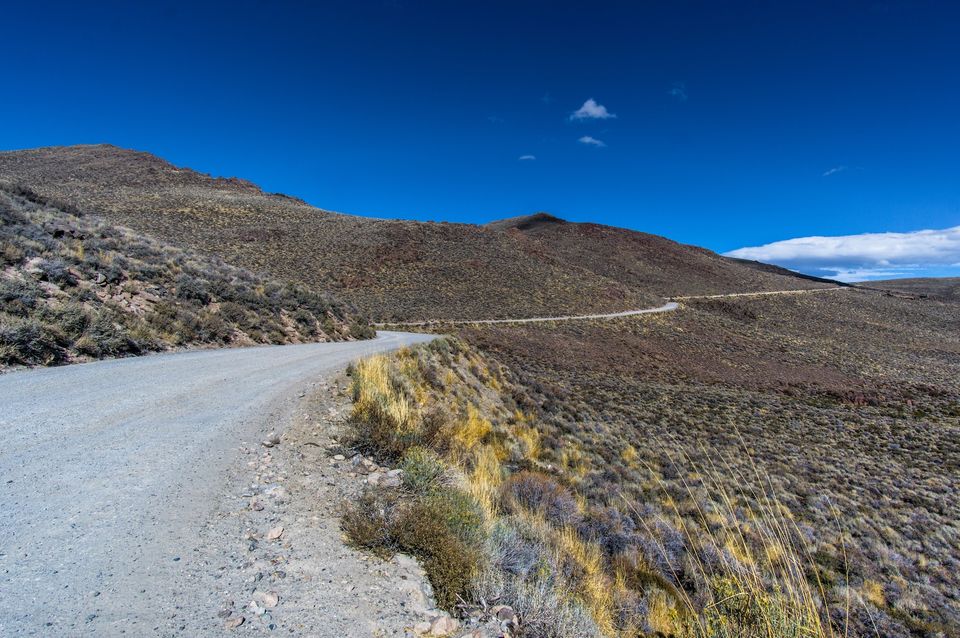 As I drove along the unpaved gravel mountain roads leading upto Bodie, I felt like I was traveling back in time. The town lies a bit lower in a plateau so you have a good vista of the scale as you approach down the hills. I recall a distinct feeling of entering  a movie set about the Wild West with sheriffs, saloons brothels and old timey banks. But this was real. The town actually existed. It was a boomtown in the 19th century with thousands of residents. Scrappy men and women looking to strike gold had come over to this barren, desolate land in the hopes of making it.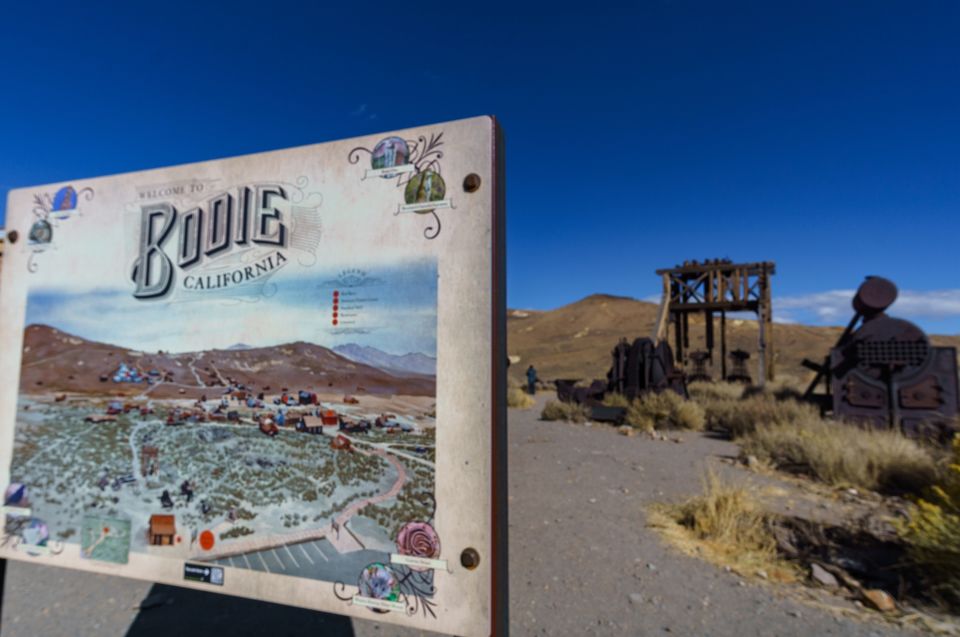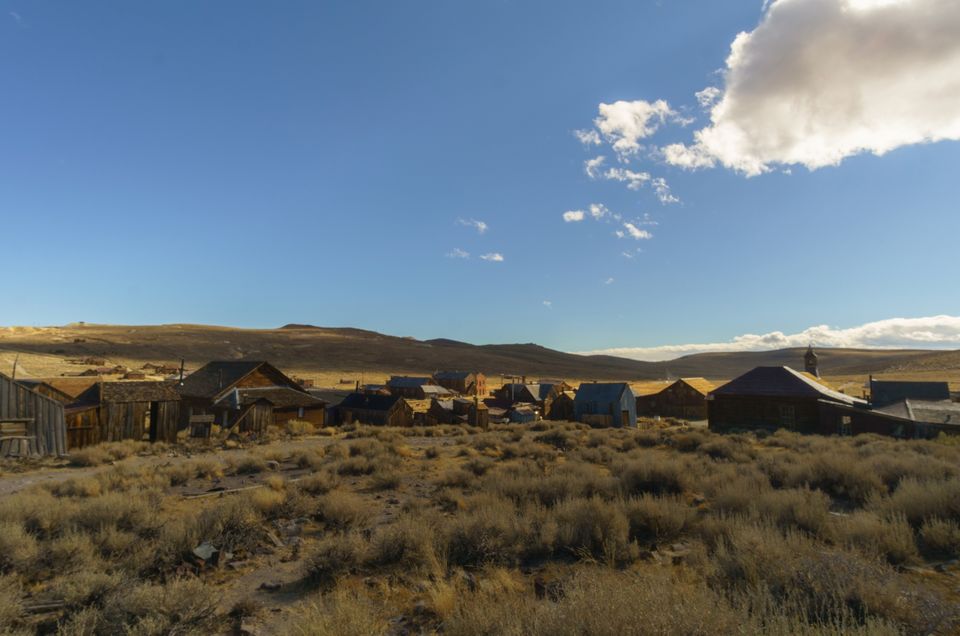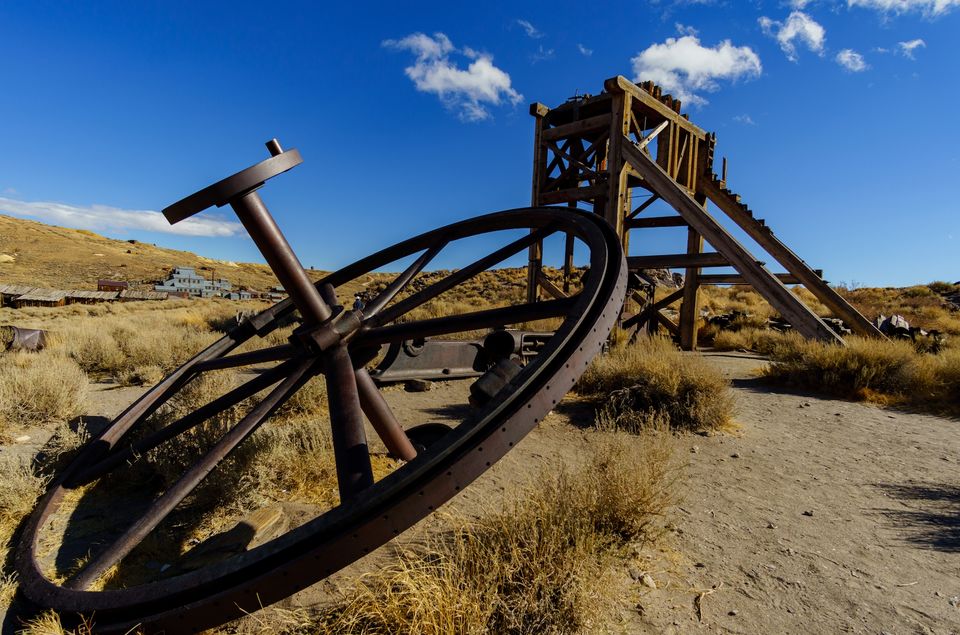 And they did, albeit for a while. Bodie was amongst the largest towns in California with even a mini Chinatown in it. And then the gold stopped yielding. All that remained of the old timey bank was the vault perimeter and a gate.The miners had left nearly a century ago, and all that remained were what they didn't bother to take with them.
Bodie is creepy. Its like visiting an archeological site but one that had people you can relate to. They still have bits of the railroad left along with a few vehicles that have been at the mercy of the weather for decades. As I walked along the stamp mills, churches, bank and school, I thought about how strange it was that they had everything that a functioning settlement should have had and still couldn't survive.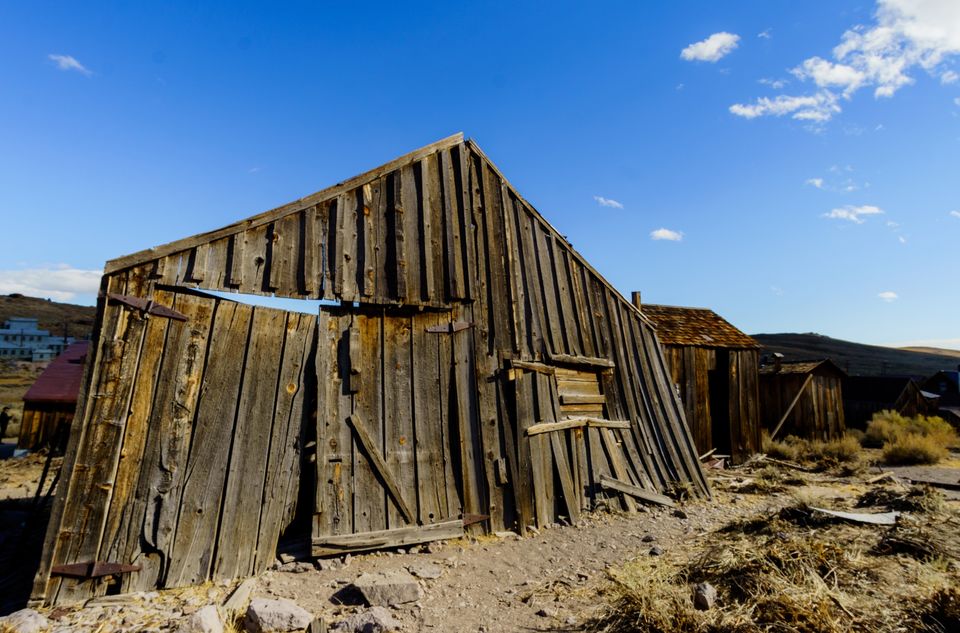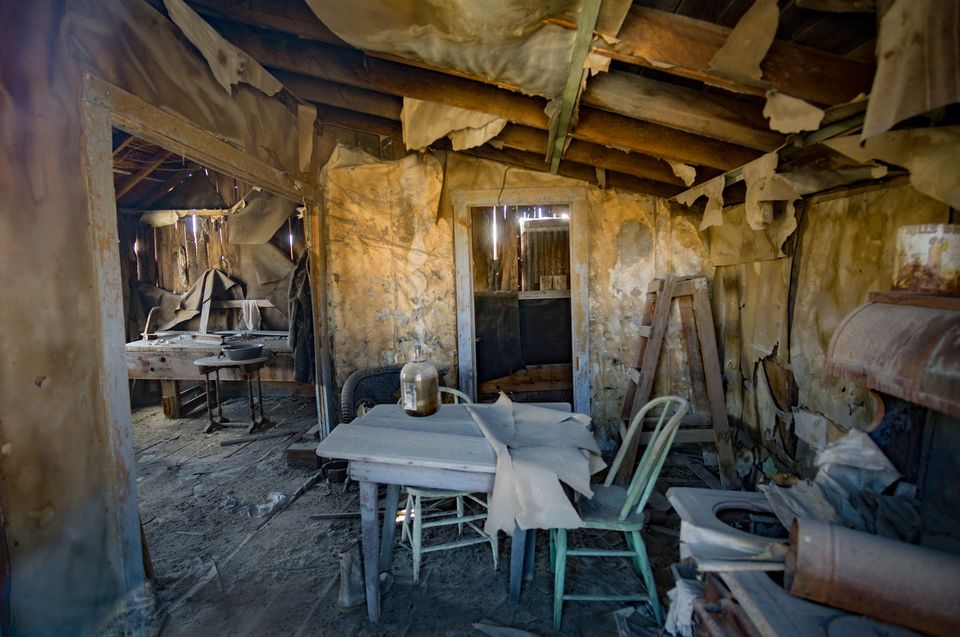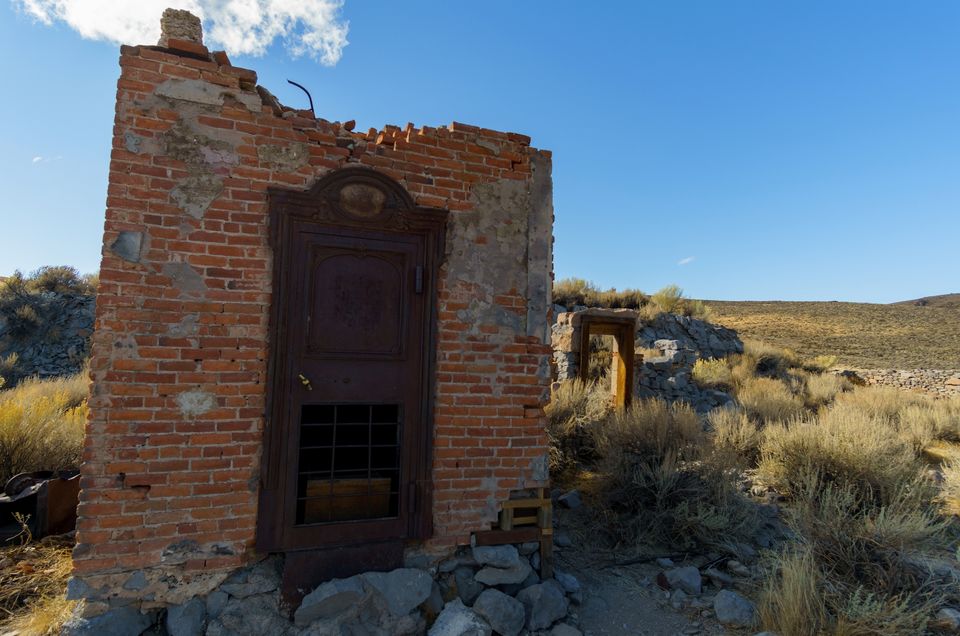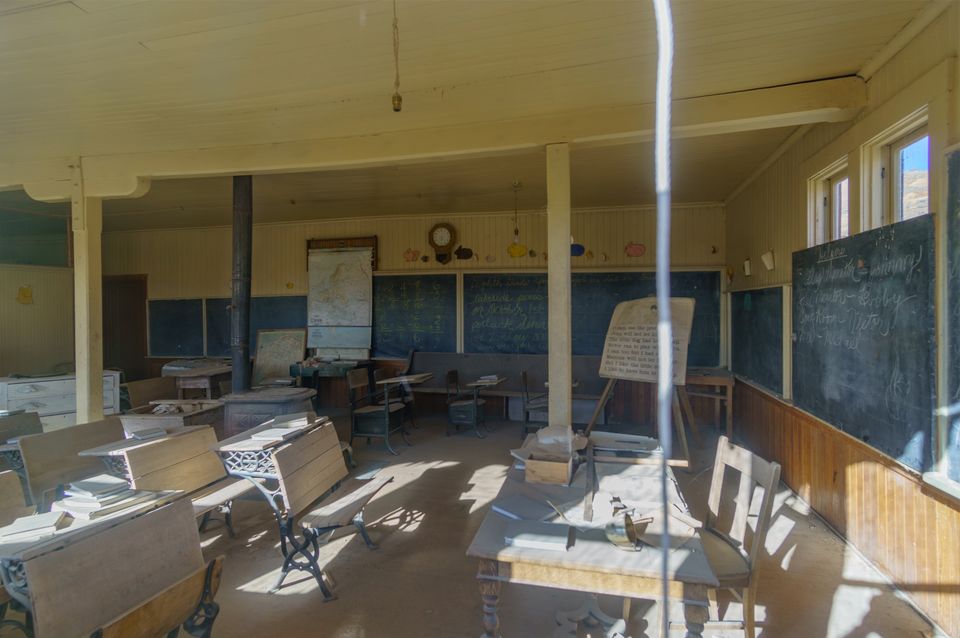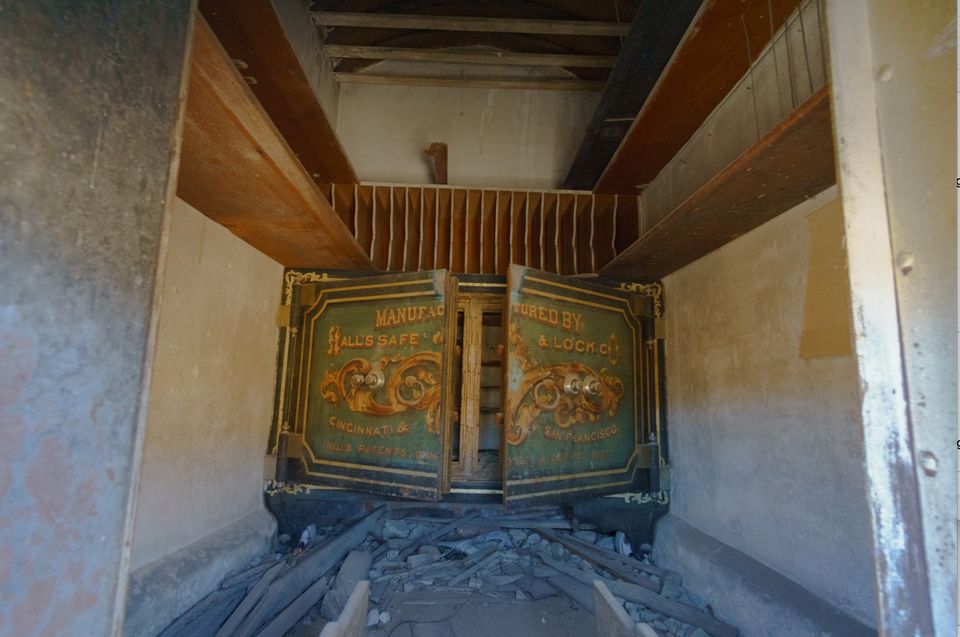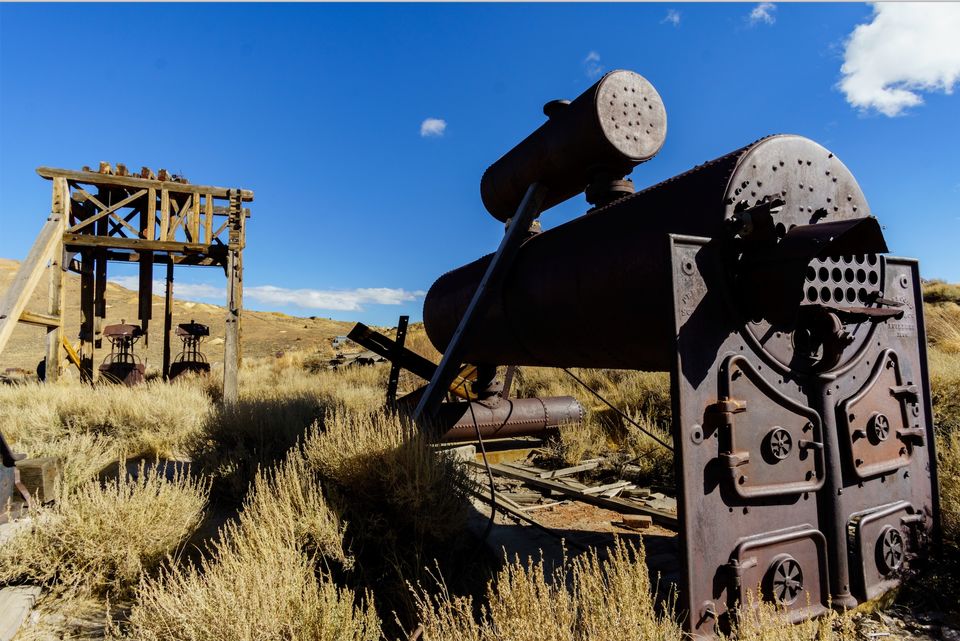 One of the reasons why everything has managed to be so well preserved is that it is almost a cold desert. At nearly 3000m high, it is also extremely cold with below freezing temperature most nights. Winds can be above 150kmph and temperature below -35C giving a very alien weather. The lack of humidity and the hypercold windy weather combines to give us the time capsule that is Bodie.
To me, Bodie is a reflection of our journey as a species.  In a desolate region up high with limited water and other resources, people had managed to built a succesful town. But the thing about humanity is that nothing is perennial. We grow and we change with the times, from individuals to the largest empires. Sometimes, we have to let things go and move on and what we leave behind will be a testament to what we once achieved.