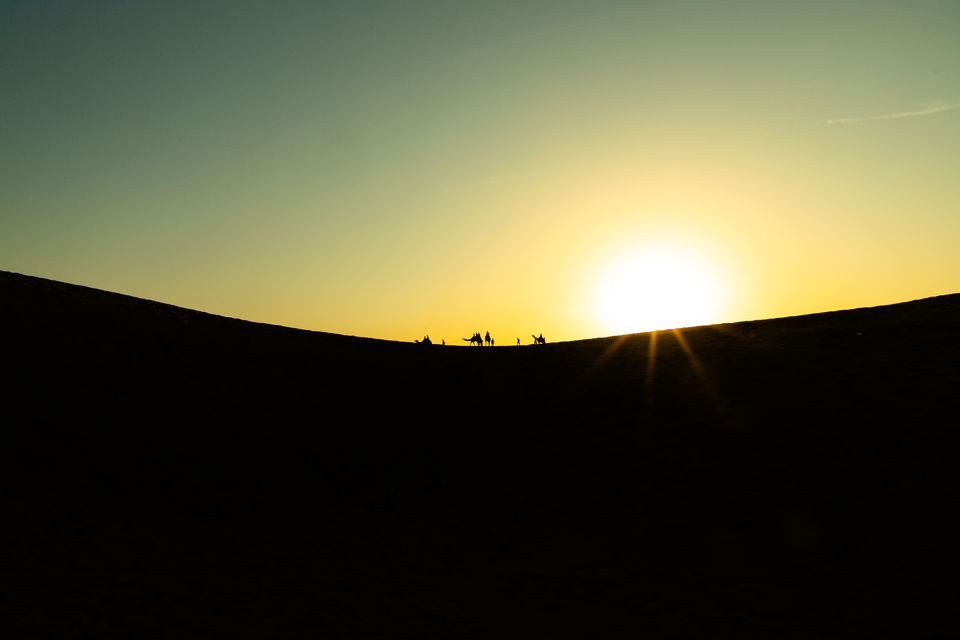 #rajasthaninphotos
I managed the Tedx event at Jodhpur on 29th December 2018. I was up there whole day. Came back to home at 11:30 at night on 29th, I decided to board the first train in the morning of the next day to Jaisalmer for my content.
My father reacted a little, but after that he slept. Till 1:30 in the night I packed my lovely travel bag, after that due to excitement I couldn't sleep the whole night and woke up for the routine work at 4 in the morning.
Rarely, a person goes alone to Jaisalmer near the new year night, I was the one. This trip got me some new friends to interact and to share my stories.
When I reached the Jodhpur Railway station, I got to know that my train is 2 hours late. Sitting there, operating my smartphone, an Italian voice touched my ears. A person from Italy was asking for the help regarding the train to Jaisalmer, i.e. Delhi-Jaisalmer Express. It was the same train which I had to board. So I passed my time talking to him for more than 1 hour.
Now, as the plan was so sudden, I didn't have the reserved seat in the train. But I got a vacant seat in the sleeper coach. All the way, I slept because I knew that I have to be energetic for the next two days in Jaisalmer.
After reaching Jaisalmer, I had my lunch, booked a service who can take me to the Sam Sand dunes, the most specific reason for which I was there in Jaisalmer.
Sam Sand Dunes are located in a village near Jaisalmer known as Kanoi village. I rode there with a family of 4 persons. So, those persons got added to my friend list in Jaisalmer. In the whole ride, I clicked some good shots and made some videos of the pathway. The road till the dunes is very beautiful. All over the journey till Kanoi, you can see many windmills aligned on the big grounds
Sam Sand dunes is a place to die for. Sunset looks damn amazing from the dune top. Then I rode to our camp, watched the Rajasthani performances, had the supper and went to bed under the stars. Stars look marvelous.
As I had to capture the sunrise, I woke up early at 5 and went to the dunes by walking. Oh! the wind there. It was a very cold breeze out there. I enjoyed the sunrise and headed back to my tent. After the breakfast, I rode back to the Jaisalmer city for the city ride.