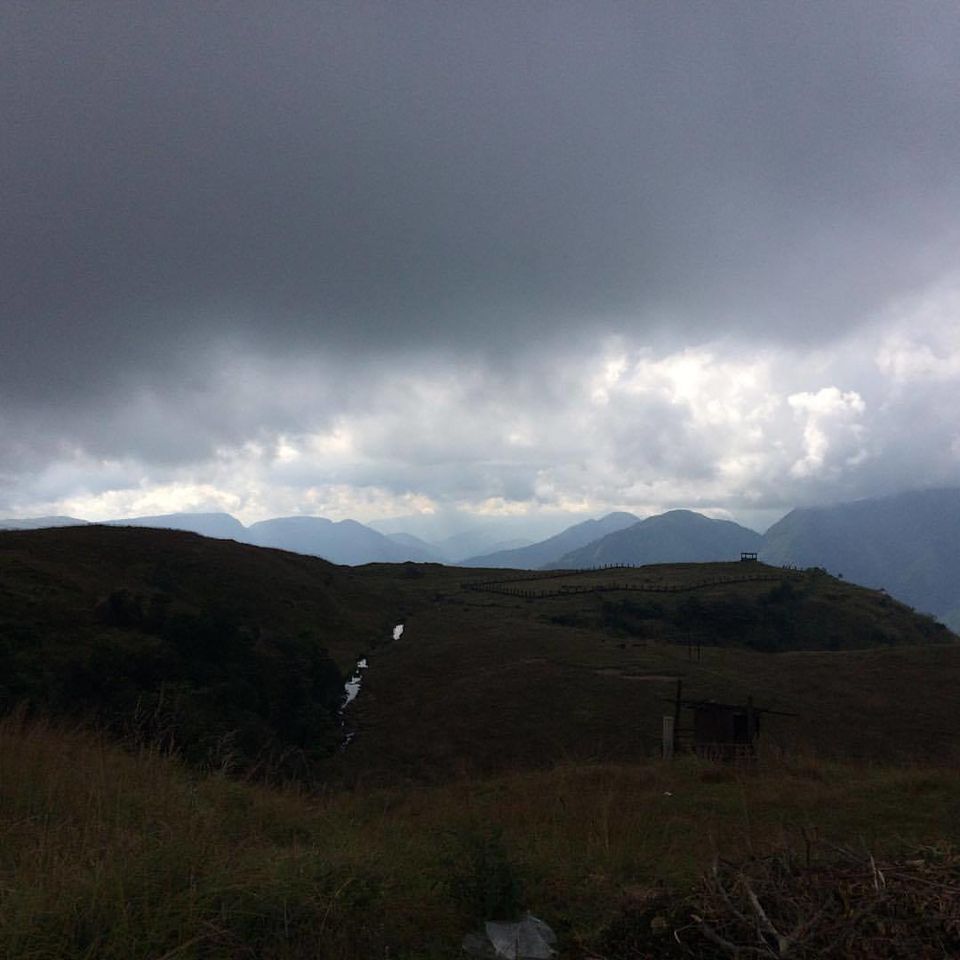 There was nothing we knew about Mawsynram when we first booked our tickets to Guwahati for a Music Festival last October.
We hadn't heard the name, we didn't know it was the wettest place on the Planet, we didn't know of its mystic sunsets and otherworldly terrain. We had no itineraries, we booked no hotels, we just felt something drawing us to it, from the moment we arrived in Meghalaya.
So when we were done with the Festival and done with visiting the cleanest village in Asia (Mawlynnong, Meghalaya), we quickly booked a homestay in Mawsynram, took a shared cab and drove beyond the ideas of rightdoing and wrongdoing into the land of mysticism, the land of grey-dome, of bursting cloudplay and of the dreamiest of sunsets.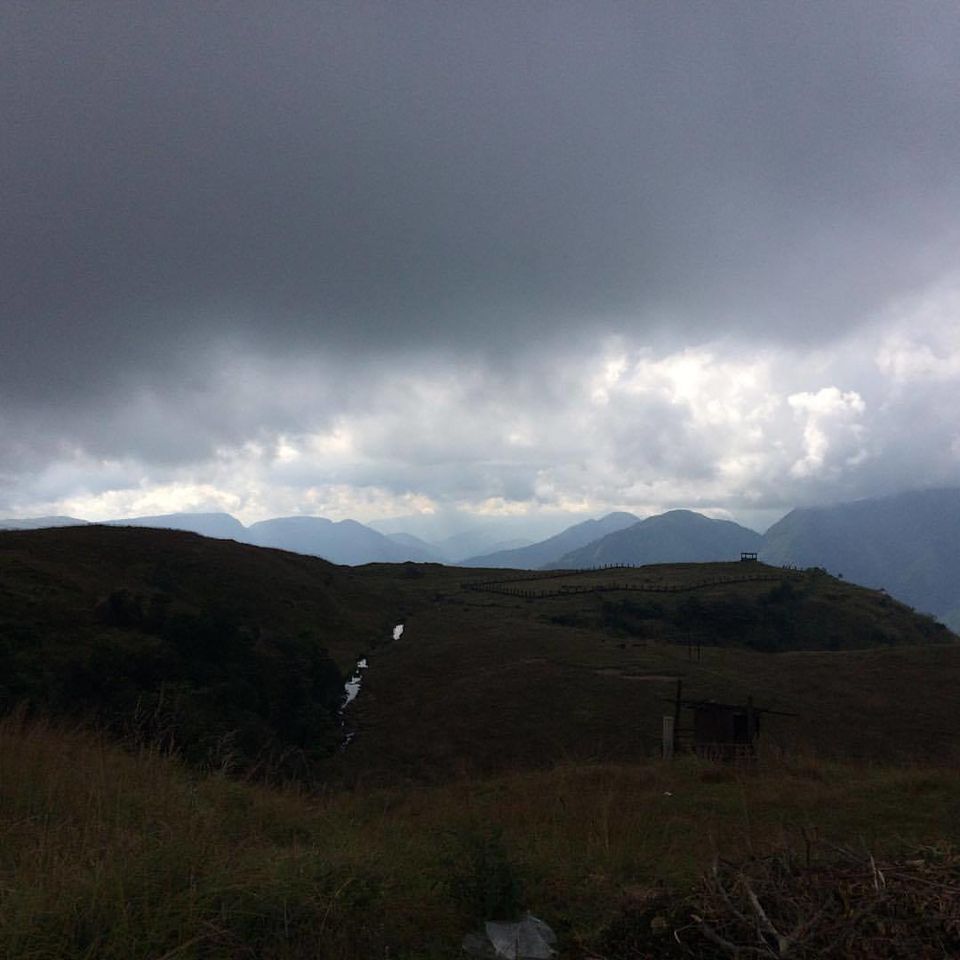 With my partner's swollen, twisted ankle, and just two whole days to explore Mawsynram, we took that evening to rest and feed ourselves properly, while we sat and interacted with the wonderful, humble owners of our homestay and cooked our itinerary for the rest of our stay.

Cave Calling
Maybe it was meant to be, maybe it wasn't, but our first walking expedition of the day was to lead us to Krem Dam, or the Devil's Abode, one of the less popular caves of Meghalaya, much, much less popular than Mawjymbuin or the ones in Cherrapunji. We weren't expecting what we'd see.
Mr. Khrau from our homestay gave us a ride to a spot, from where we were to climb down a forested foothill to reach the cave.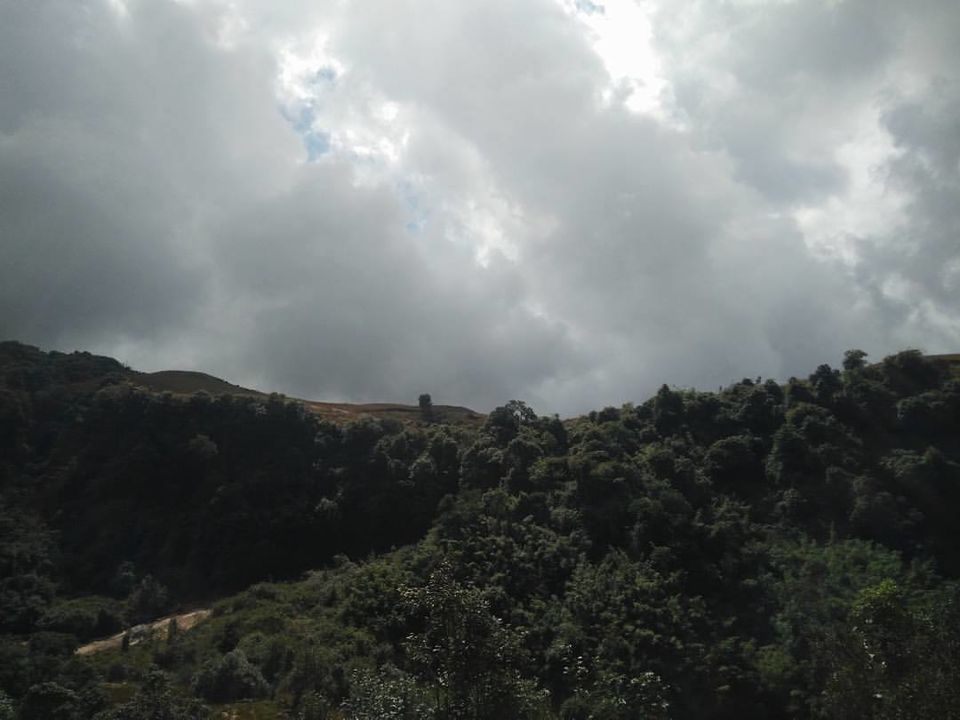 This was one of the most beautiful feelings about Meghalaya - the foothills are just the right height. You can take roads less travelled all the time. Skip the road, climb down the foothill, climb up another one, and you're closer to your destination.
Hitting the spot.
There. One long, endless riverbed on our left, with sand trails on each side, sparkling waters and shifting sands surrounded with vivid green foothills under a vivid blue sky. Not a soul there but the three of us.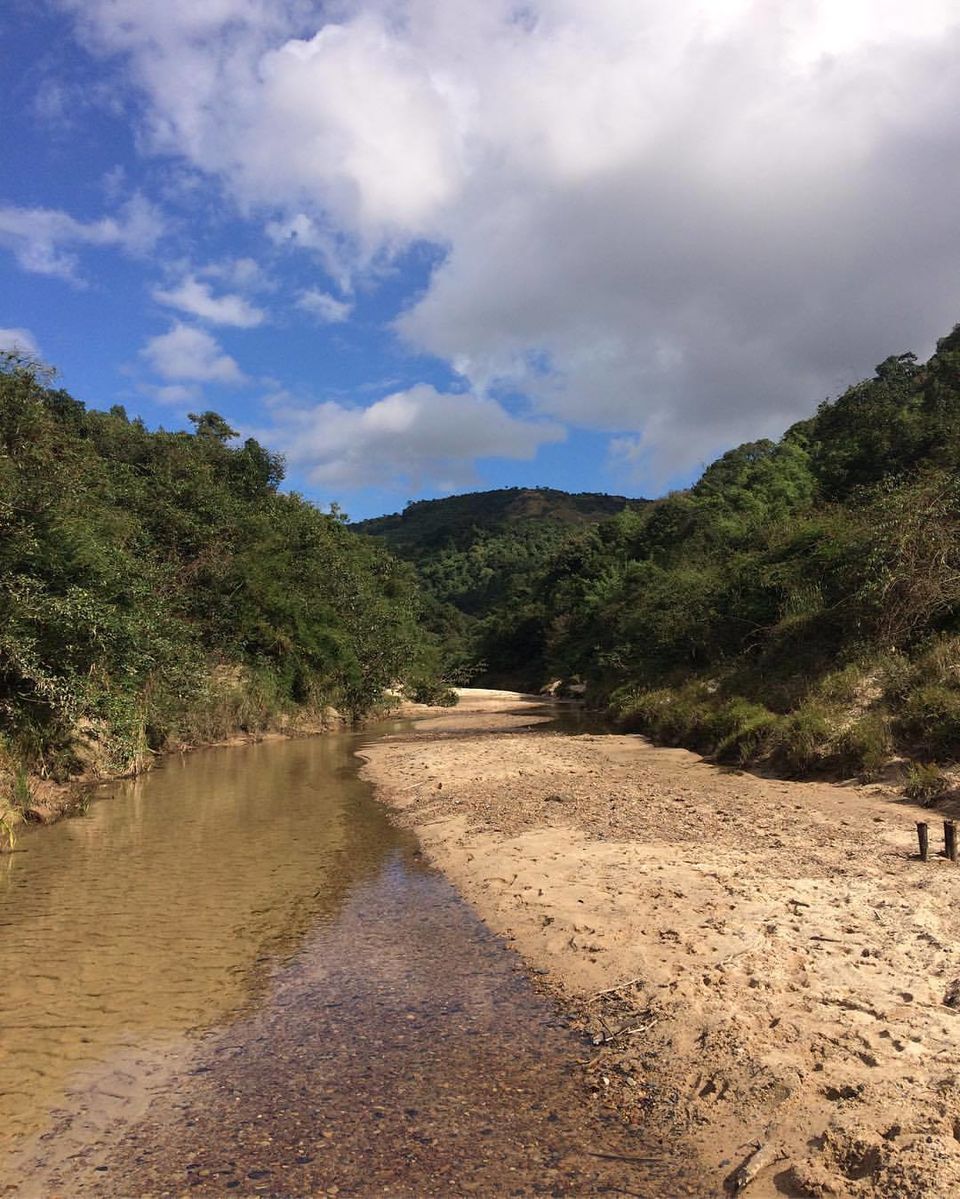 On our right was the cave. Magnificent. So raw, so untouched and such uncertainty. How long is it? How much darker does it get? How was it that something so perfect was formed naturally?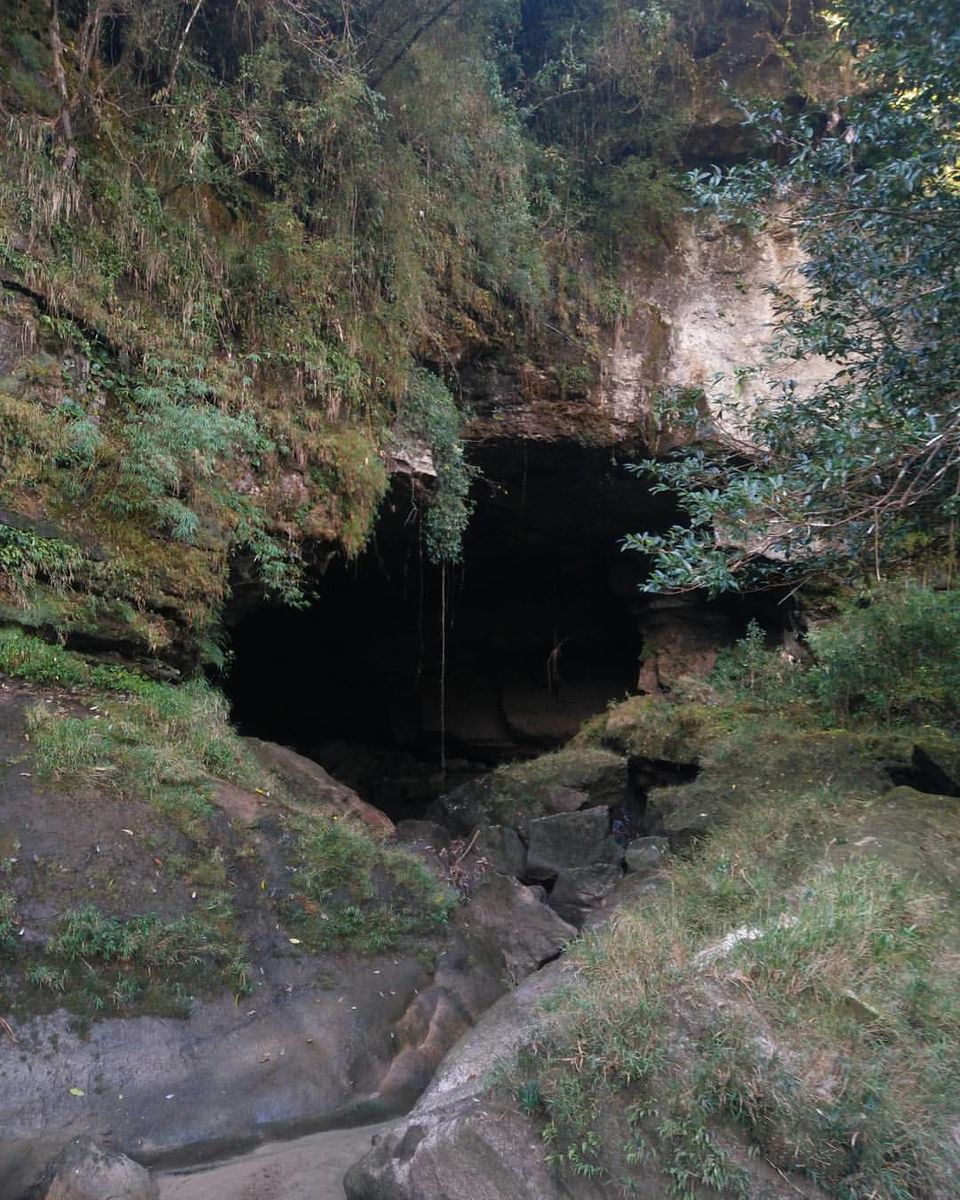 Mr. Khrau led us into the cave, across massive, slimy boulders. My super-partner's twisted ankle played no part in delaying anything. Trekking and climbing come very naturally to him, and with a walking stick in one hand, it was surprising how he magically moved from one slippery rock to the next while I got stuck for more than a few minutes, scared and almost screaming.
The cave stretched endlessly, the way getting smaller and darker by the minute. We were asked to whisper because the locals believed it to be the Devil's Abode, one vast, seemingly indefinite, private underground chamber of the Devil himself.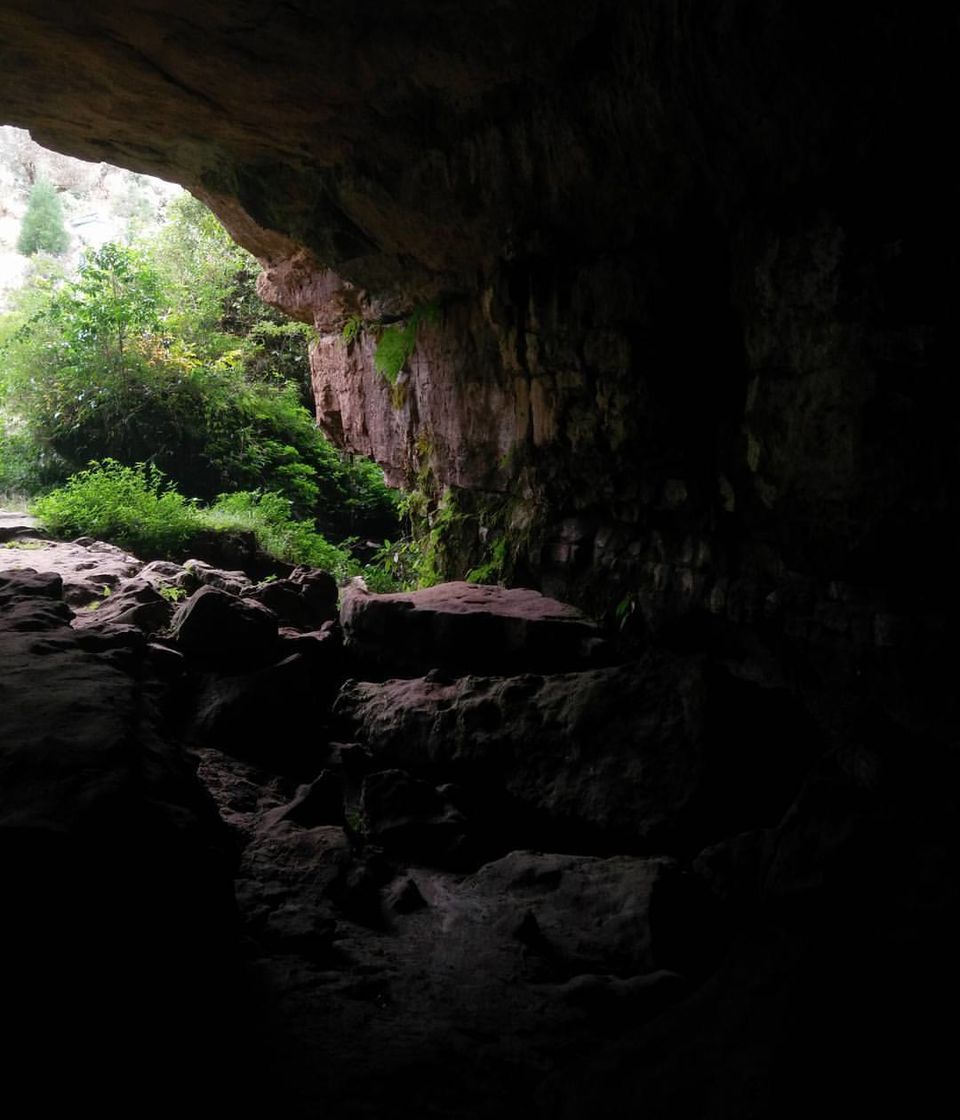 The Water
Once we were done exploring the cave, we climbed outside, and Mr. Khrau left us two in privacy, for his own everyday escapades.
Now was the time to sit next to the riverbed. It was like our own narrow private island, with ankle-length, crystal clear water and pebbles in countless colours.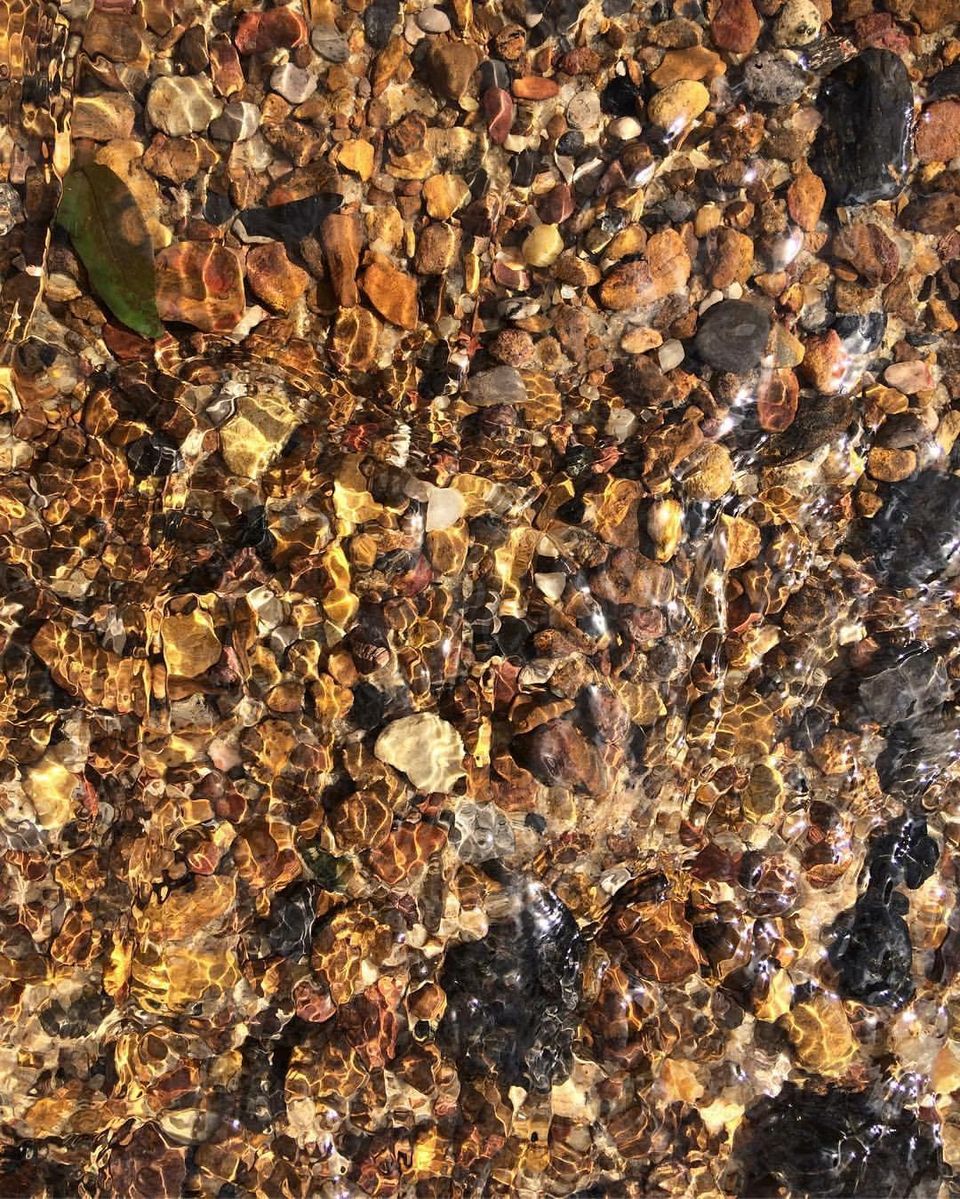 The walk along the river bed apparently led to a waterfall, but we walked and we walked and never got to it because as we got closer, the sands started shifting in a manner that no longer felt safe. (Later that evening Mr. Khrau thanked the Gods we didn't go any further because there was Quicksand ahead, quick enough to have swallowed the two of us and more.)

We got back to the cave, and spent the rest of the morning marvelling at the unbelievable beauty of this unspoilt paradise.
The Butterflies
Meghalaya, besides being a constant setting for cloudplay, is the land of butterflies in numerous colours. In Mawsynram, they were everywhere - here at the cave, at our homestay, in the lawn. We spent our time with these sunbathing beauties, photographing their wings in colours no one can imagine. We caught a few on camera, but this one butterfly, fast and wise enough to escape our frame each time, was a bright purple-blue. We never did get a chance to click it, but the colours were colours that can't be forgotten.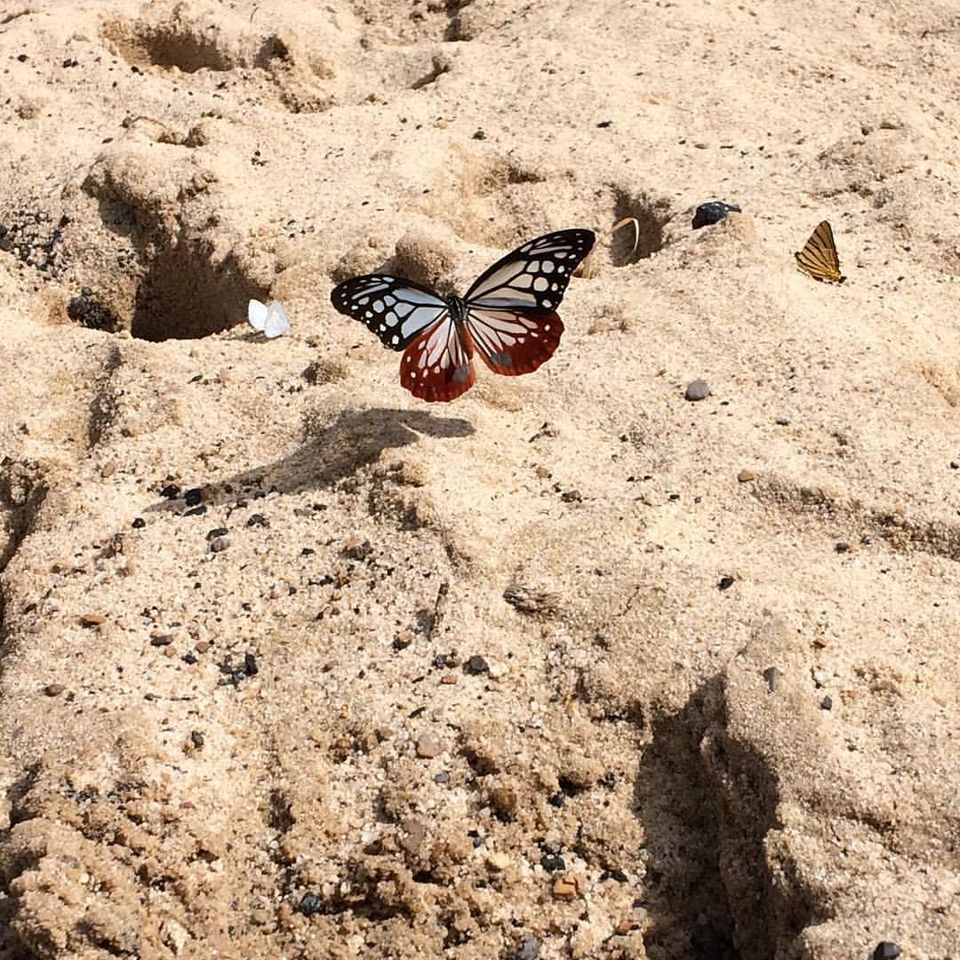 Flying further
We stayed there for a while, on our private riverbed, next to a cave that didn't scare us, not even with the name, with our feet in fresh water and pretty butterflies for companions. We'd found a home away from home, but we had to move on, on our journey to discover the rest of Mystic Mawsynram.
And further on, what we didn't know at the time, more Great Adventures awaited us that day!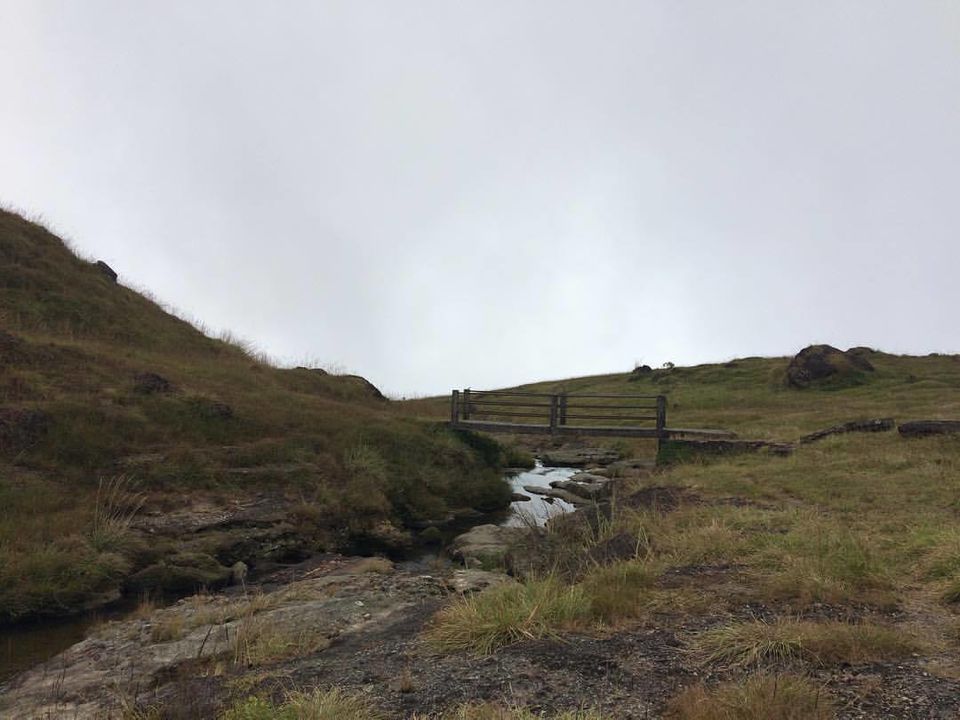 Follow TerraQuest Expeditions for more unique travel stories. Upcoming Expeditions to the Northeast and Rajasthan begin in November'17.
For queries, send us an email at explore@terraquest.in or visit our website :
www.terraquest.in