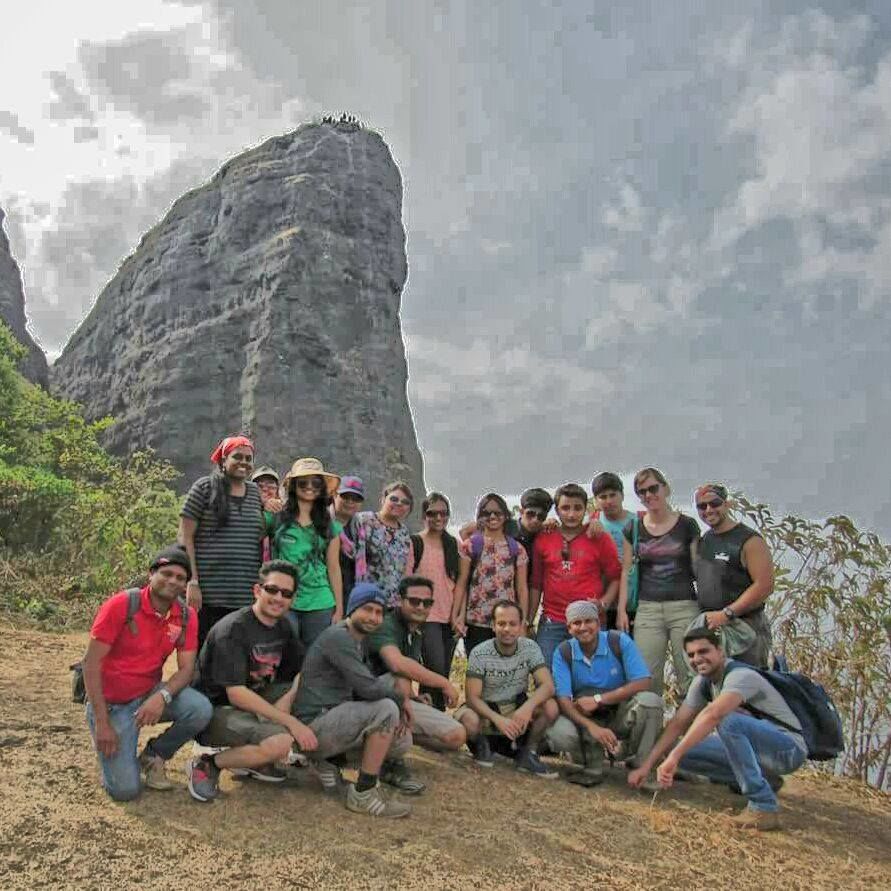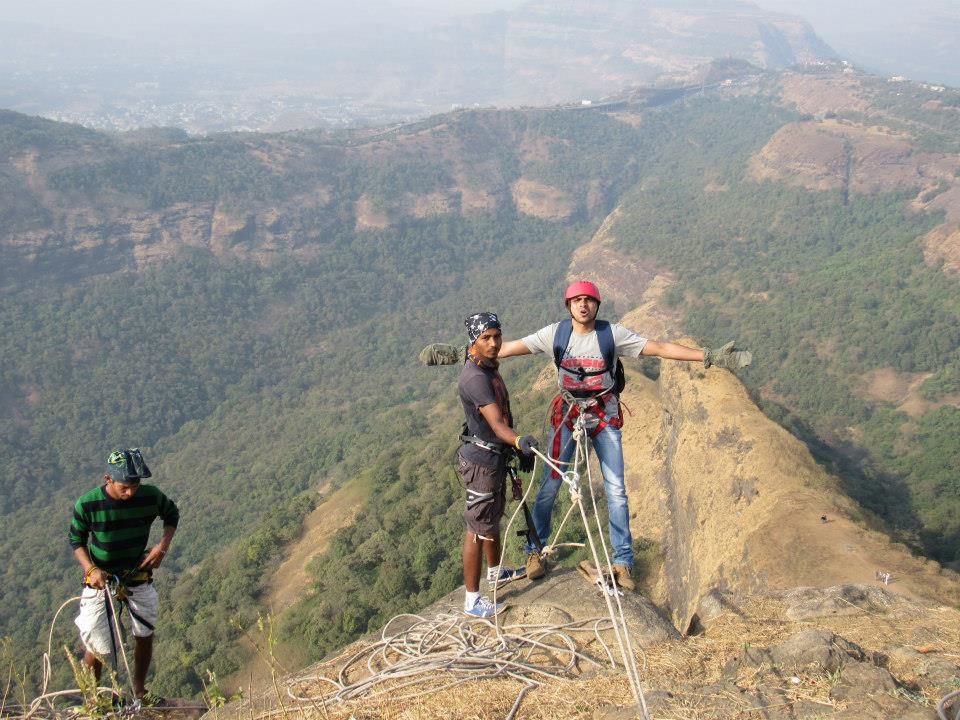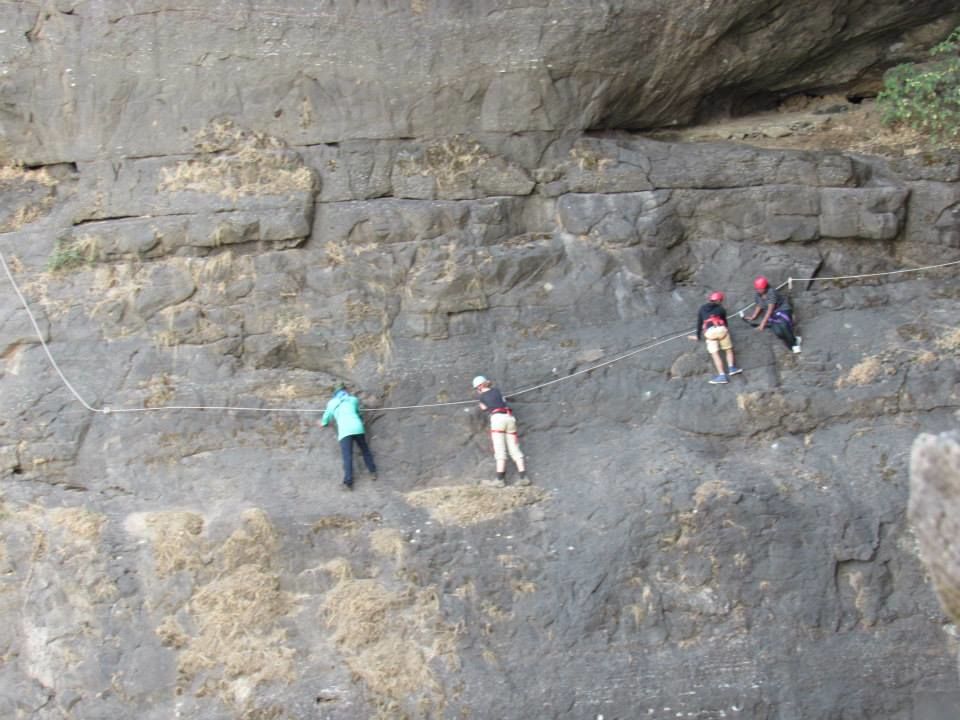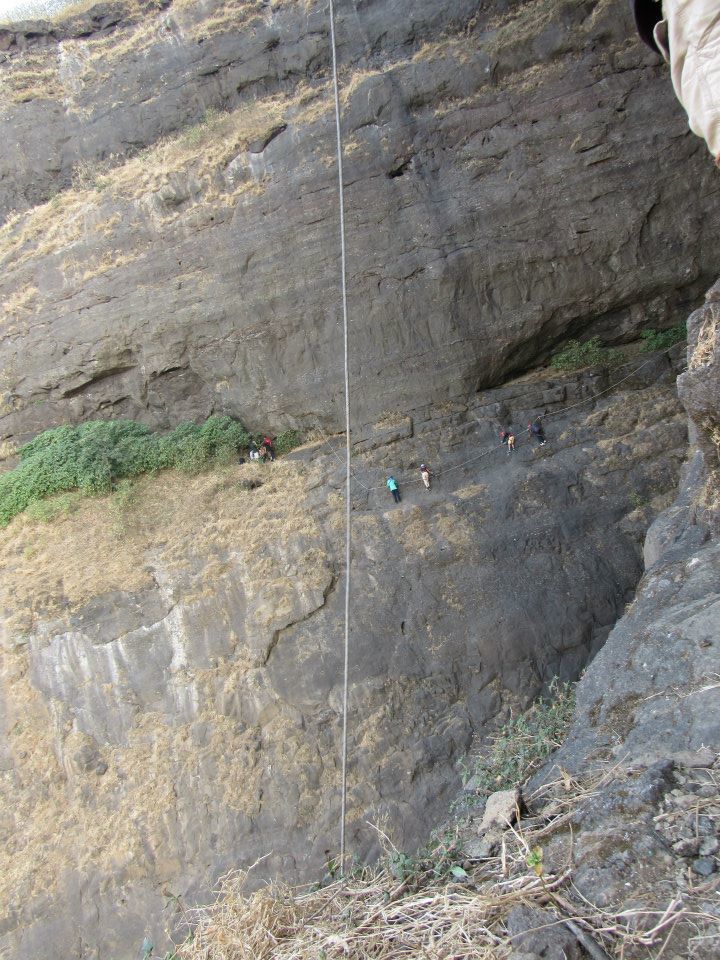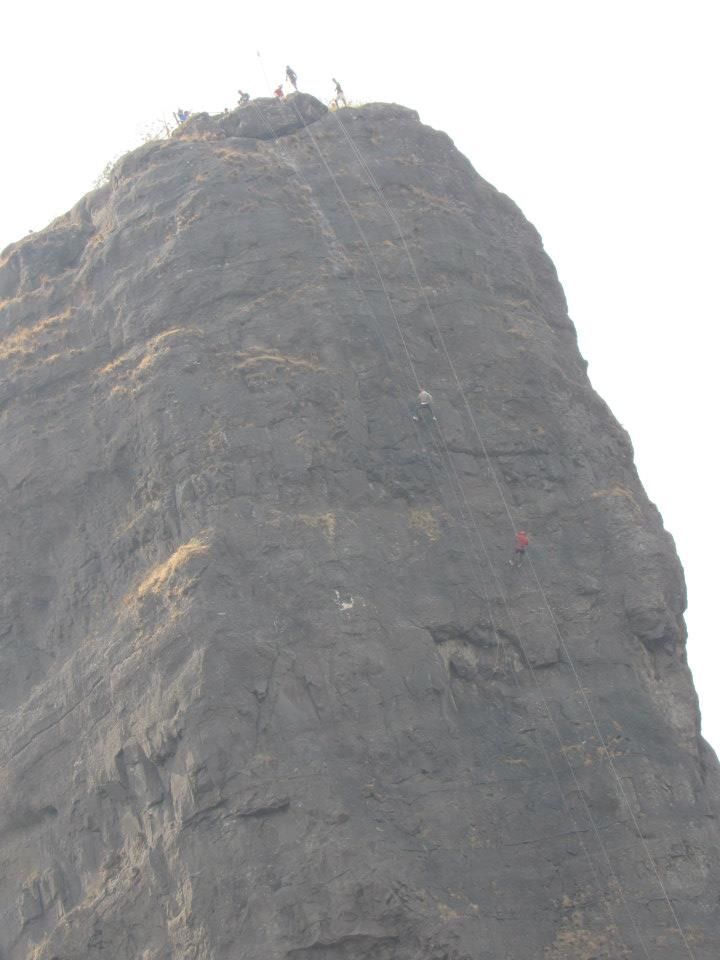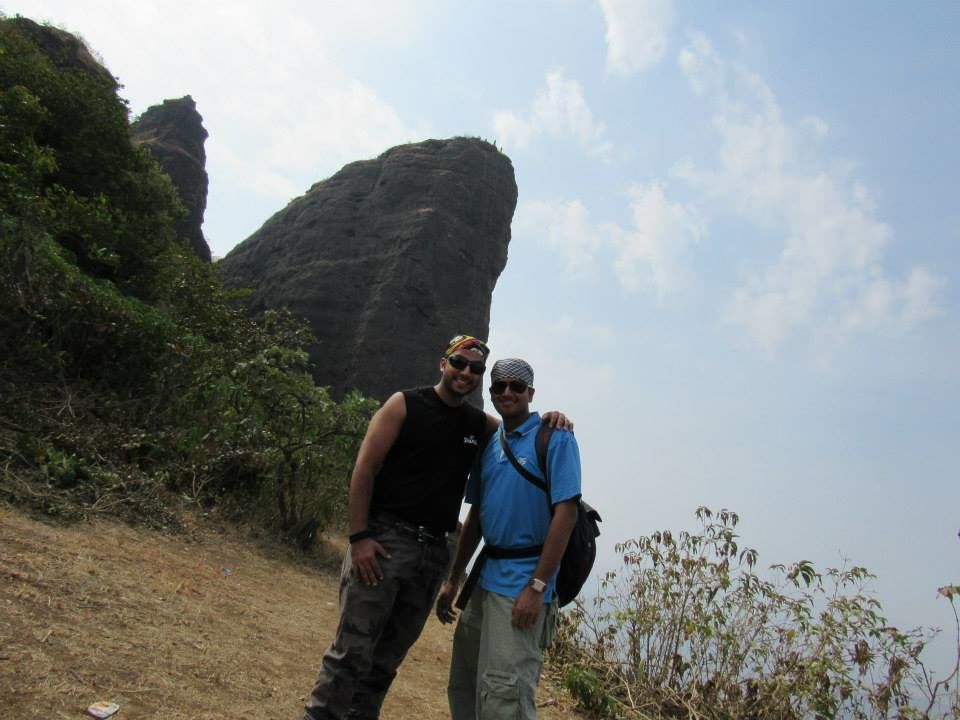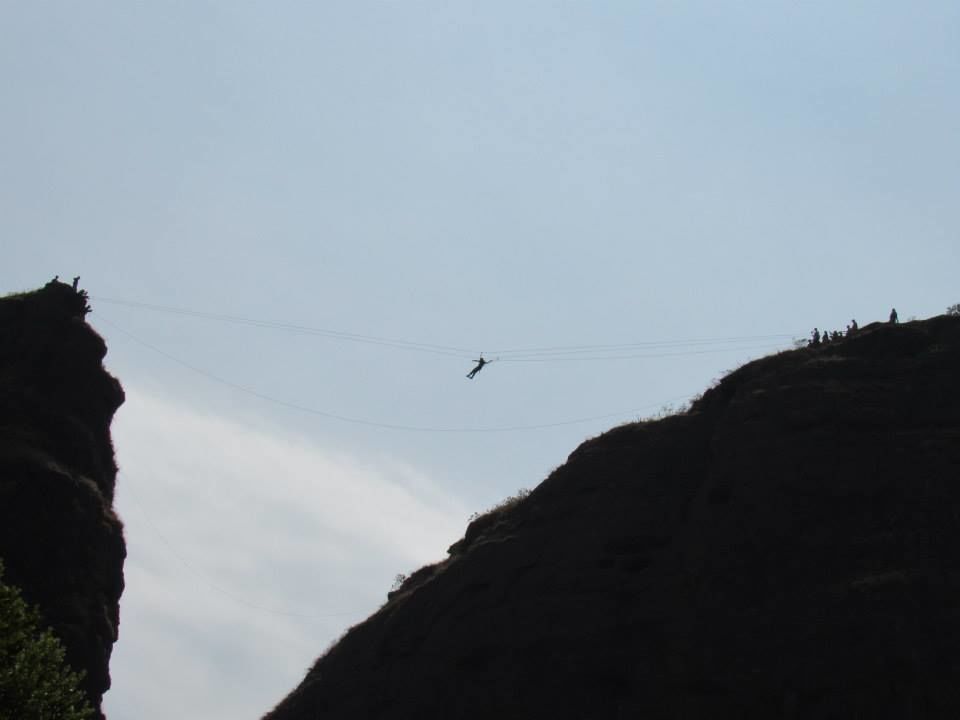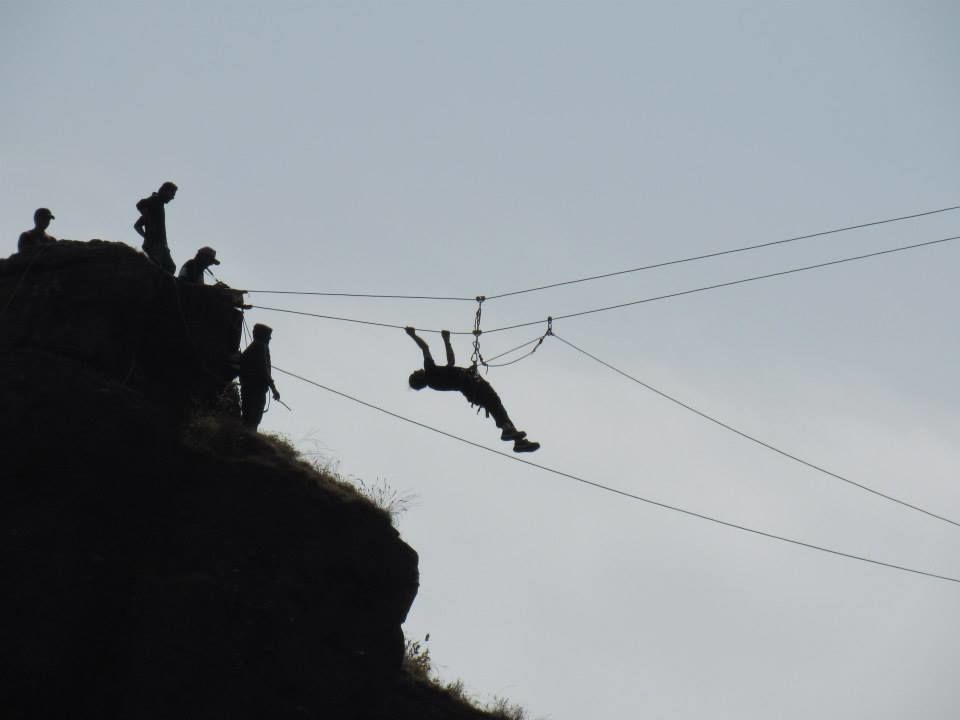 300 !!! It ain't just a movie
300 just ain't a movie... it describes brave men who fought against all odds.. What's that gotta do with us you would ask !! 300 ft is the height we rappelled down when we scaled Duke's nose and we came back to tell you the tale "alive".. well that definitely is the difference in 300 for us.. The brave 47 men we took with us lived .. lived to post their pictures back on Facebook, lived to broadcast what they did when they went back to their offices for we all did something that would have been termed borderline crazy by our parents, but will be etched in our memories forever.... for we did shiver in our pants at the first sight !!! Emblematic of its distinctive shape, the Duke's Nose is also known as Nagphani amongst the locals. The first ascent of this pinnacle was done by Arun Sawant, the pioneering rock climber from Pune in 1985 who climbed it traditional style without any bolts. It was then bolted with classic bolts, some of which climbers still encounter on their way up, and later re-bolted using chemical bolts.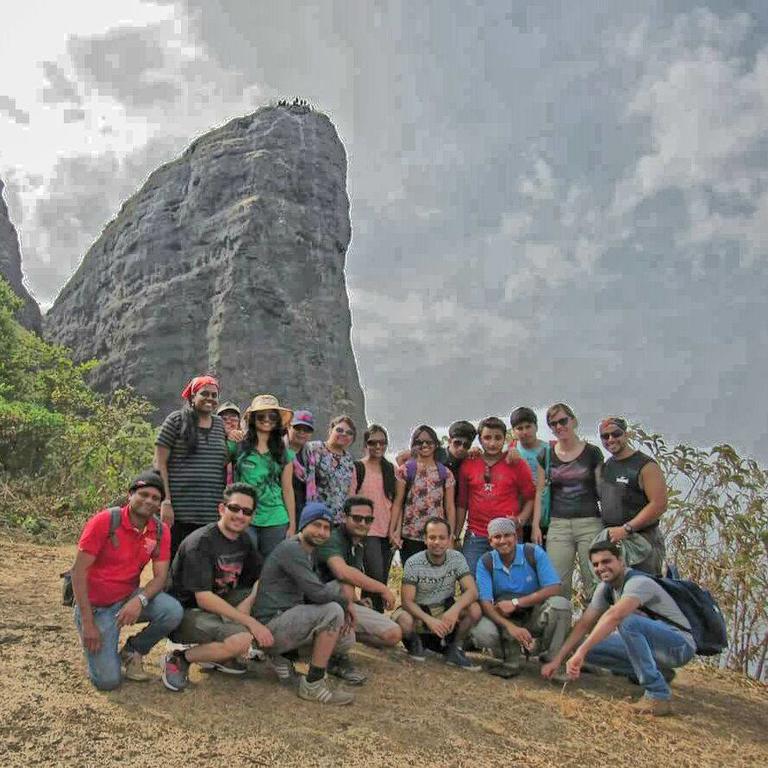 The Sunday morning of 25th Jan .. chill in the air as I & Kamran the organizers at the event woke up at 4:30 with a group that we were taking Rappelling .. We reached Lonavla at 8:30 in the morning and started towards the base village of Kurvande near about 3km from Lonavla.. The breakfast of Poha and cutting chai done we started off to a small trek that would take us to the base 1 drop point of Duke's Nose.. Now Duke's Nose or Snakehood or Nagphani as it is locally known will be bang in front of you all the time as you are on the expressway from Mumbai to Pune. The Duke's Nose owes its name to the Duke of Wellington whose ample nose describes it well. A forty minute partial uphill walk brought us face to face with the  Duke's Nose and then starts the actual rock patch climbs.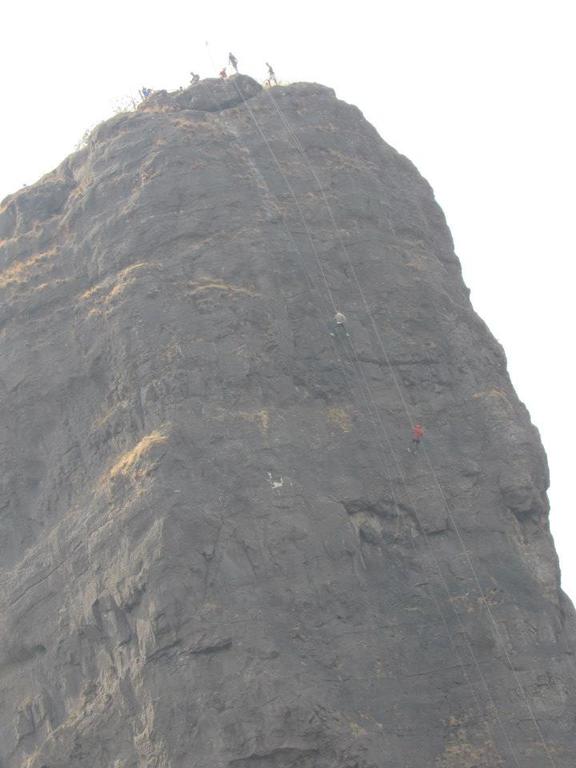 We had 3 rock patches to climb before reaching the pinnacle in a total time of 1 hour 30 minutes which included even a brief game break of Mafia which everyone made sure was fun with the mandatory cheating taking place amongst the group.. The rock patches done and we are at the temple on the pinnacle of Duke's nose with our balls frozen in our mouth.. Are we outta our mind to rappell this stretch as we could not see anything but one final rock .. a drop of 300 feet and then a 2000 feet fall straight down the valley.. No u aint gonna gonna go heaven after this fall.. u could actually fly for the time it would take for u to reach down. The first girl musters the courage and Suhas and his team set up the ropes.. "step back ... step back... lean back.. legs separate and make sure you don't intertwine in the overhang.. loosen the rope.." that's all we hear..our heart skips a beat .. her's probably faster but guts she had and she was out of our sight.. that gave us the courage. the balls you would say for the next person to move ahead..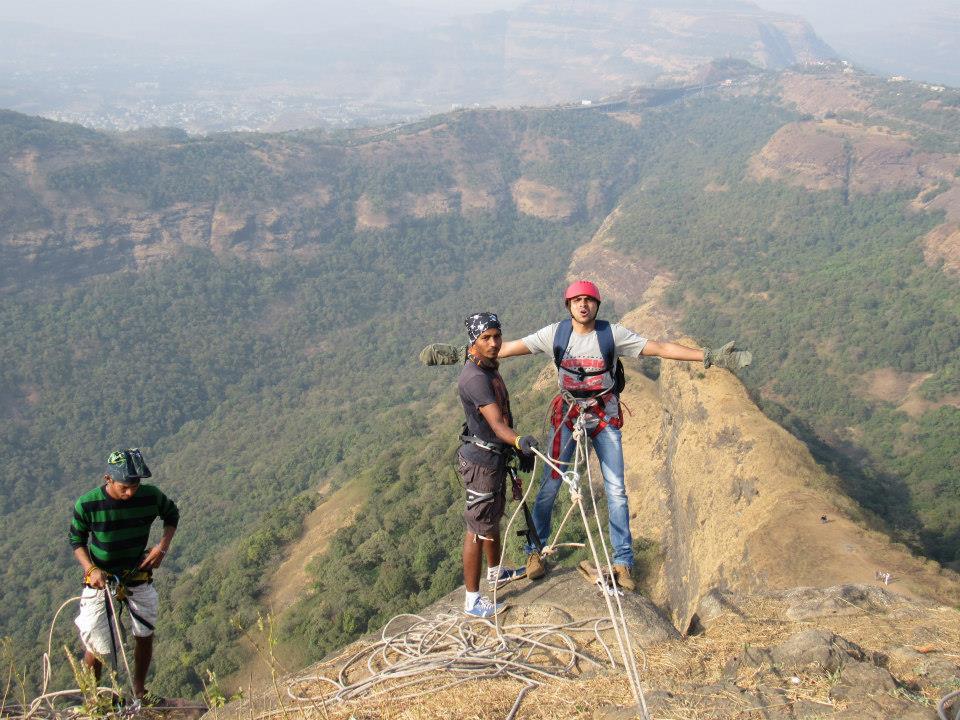 Me and Kamran were at the end after the entire group had finished their rappelling.. Its our turn and of the 3 rappel points I chose the most difficult centre one as I had to get over the fear I had when I did Kalavanti Durg near Prabalgad.. Lean back. legs separate and before he could say anything else and I would get cold feet I let go..letting the rope loose i was quickly descending but i wanted to get a view of this so i took the belay laid rest and had a look back.. holllyyyy shittttyy potatoessss nothing in sight.. jus 2-3 lil ppl holding me by a rope wayyyy too down.. a valley with mesmerizing looks and view worth dying for- literally and figuratively . The overhang did spin me but we were taught well.. loosen the ropes  i did .. separated the legs and before i knew it in the next 14 minutes i was down.. they did tell me I was good.. but i knew itself I was for I had conquered what very few had the guts to dream off.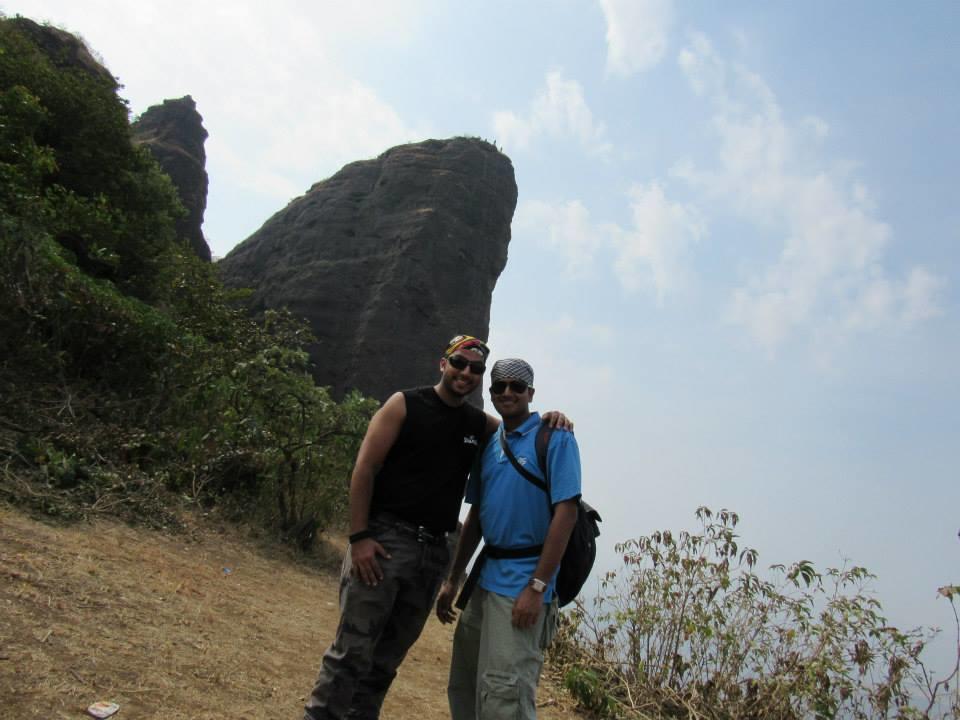 I reach the final Rappelling belay point and I thought phewww end of adventure !!!. but nope what we were about to do would make rappelling seem like a child's play.. I realized this as soon as he removed the rappelling harness but attached a separate harness.. We had to traverse a ridge of the mountain with the support of cracks in the mountains.. that's all we had to put down our feet- cracks or nothingness. The guide ahead was doing his job perfectly telling us where to put our fists and legs but look down and your feet are just cold.. stone cold.. heart pumping blood and friends & family ...we tolddd u .. y u doooo thissss !!!! but the edges the cliff the ridge and the bolts in the rock and that thin rappelling rope attached to the mountains were now our best friends.. the rope and that harness.. that's all we had.. a prayer in our mind.. please dontt let go.. every step.. slow and steady.. the rocks showing us they did have cracks.. our shoes steady and in the next few minutes we were scaling up a mountain traversing those broken cracks...The rappelling just seemed too easy now and when the last of us was finally pulled up to the safe zone.. we did breath !!! a war cry a sense of being among the living again prevailed ..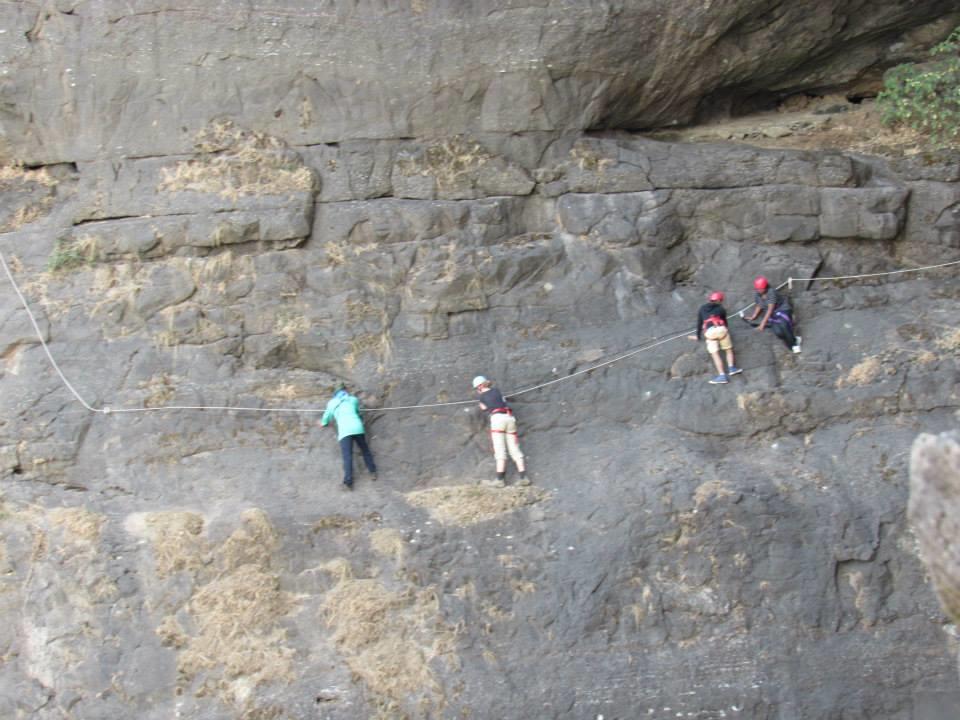 It might have been probably the most dangerous thing I ever attempted but I am pretty sure I ain't doing it the last time.. I will do this every time till I am standing tall.. The most brilliant thanks goes to Suhas ,Nilesh, Dada, Shivaji, Swati and his entire team without whom this is impossible. I, Mayur Parulekar & Kamran Mansoor the owners of The Highland AdvenTourist - Highlanders give our best wishes to his full team and will for sure be always  the first team to get our members to do this event..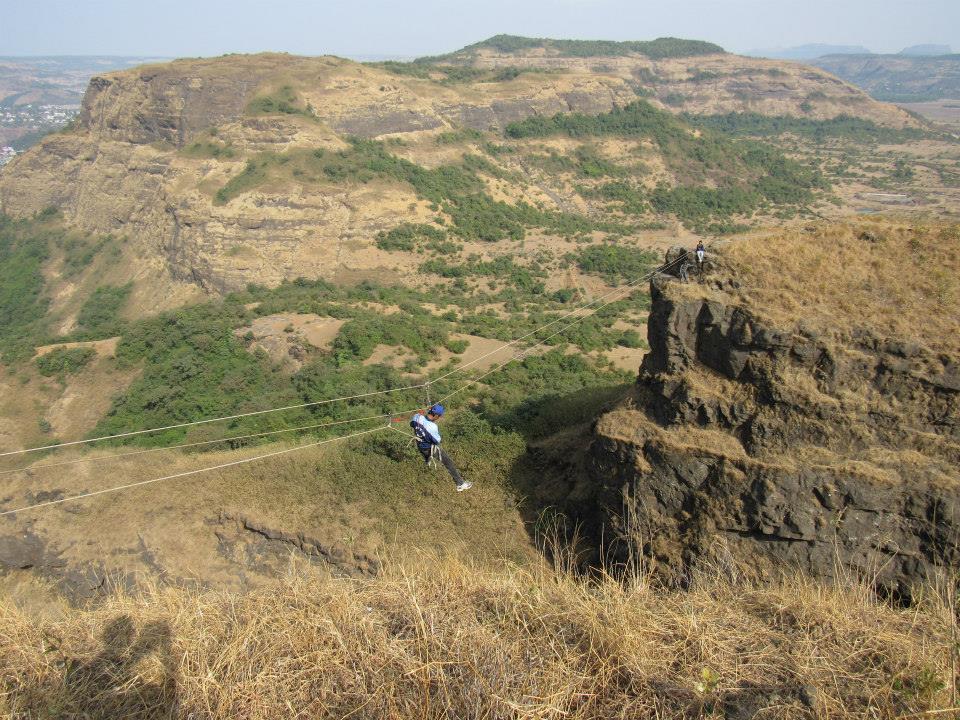 Cheerss to what we call an highly adventurous Rappel and traverse.. We also would like to share that there is a valley crossing and Zip lining event that we do from here but nothing beats the thrill more than rappelling that 300 feet..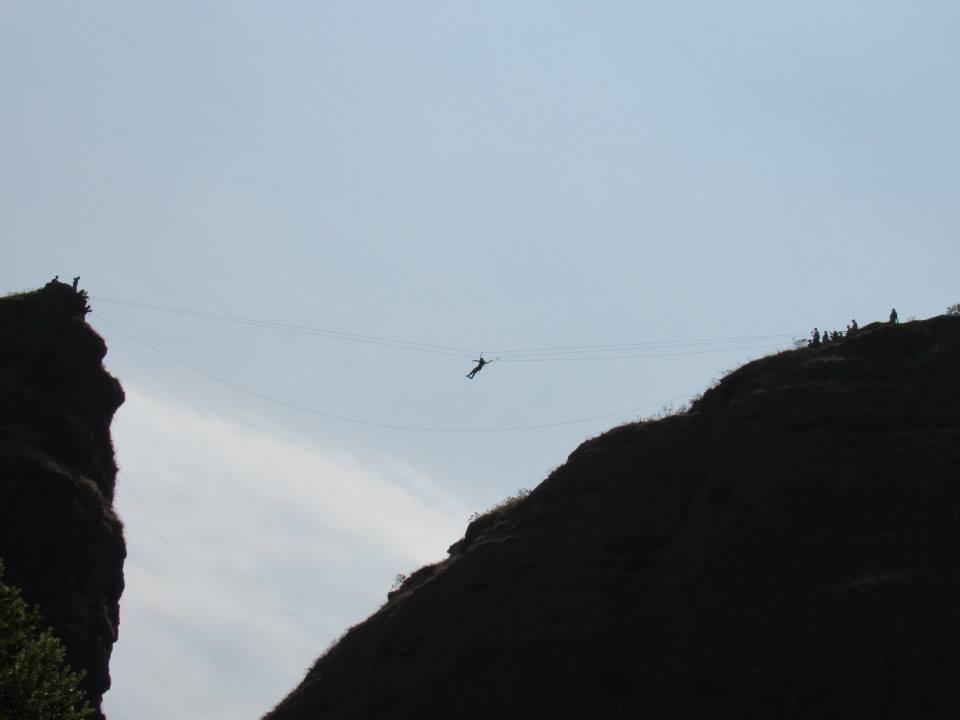 300 we shall be back !!!!
The Highland AdvenTourist signing off !!!