Every once in a while, we all get these crazy ideas . Sometimes you dont realize it is a crazy idea until you do it; like my last roadtrip of the Golden triangle , during the heights of Delhi's coldest winter in a long time. This however sounded crazy from the beginning.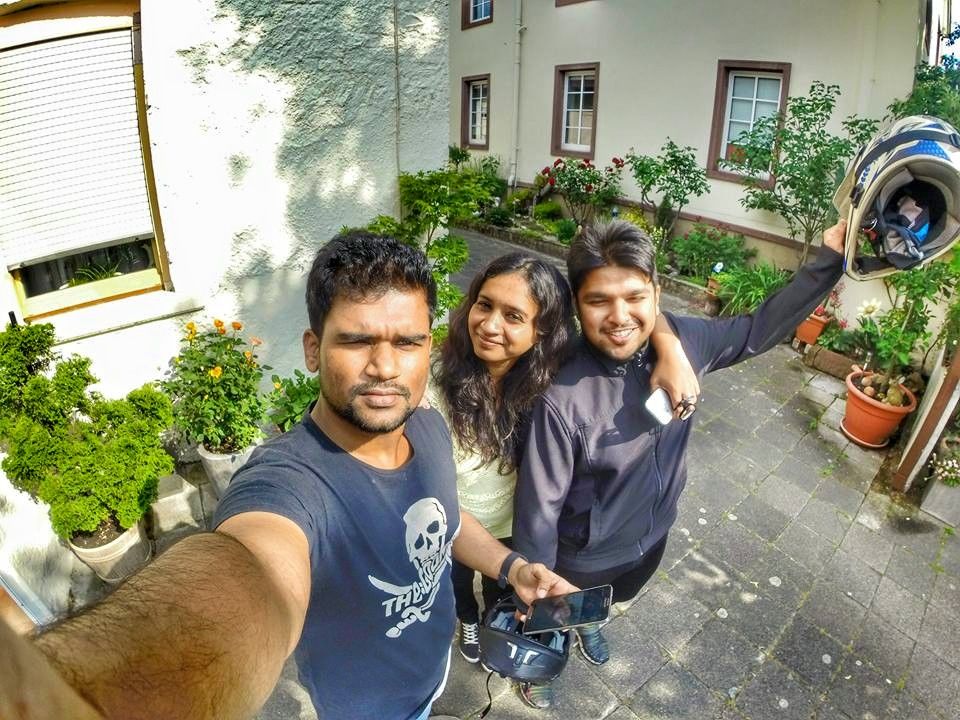 We rent bikes from Frankfurt, and tour all the way to Athens, covering Austria, Slovenia, Italy, Croatia, Serbia, Bosnia & Herzegovinia, Macedonia and finally Greece. Of course we are not rich enough to tour like those retired grumpy old men who ride big old Harleys or BMW GS (not yet hehe!). So we do all we can to cut our costs. We decided to camp wherever possible, cook food while camping and stay at youth hostels when not camping. We also managed to couchsurf at few places.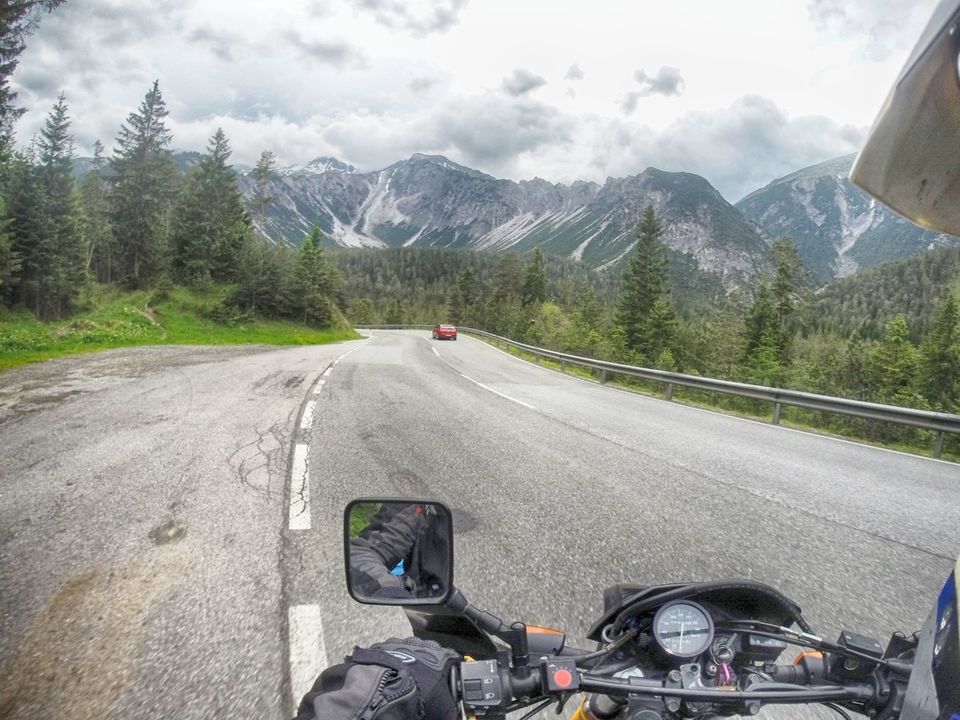 Innsbruck - Austria.My long list of experiences started right from Frankfurt airport. Jet lagged and tired af, the lady at the immigration counter seemed to have tough time believing I was trying to get into Germany for a trip. They wanted to see my bank statement, hotel bookings, luggage, and what not. Finally they called up my friend and talked to him.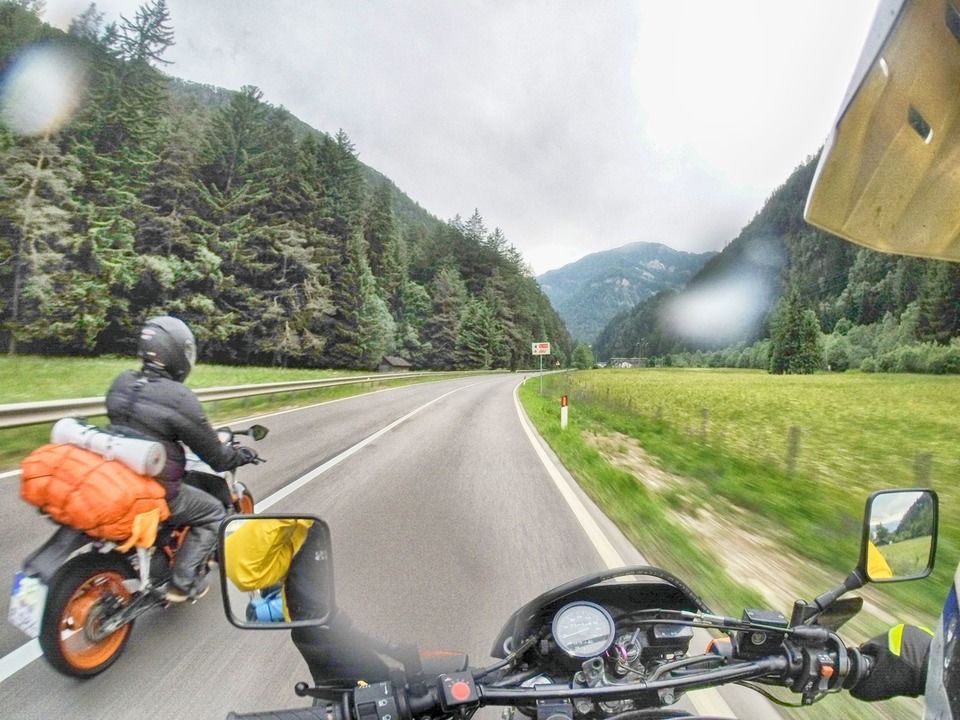 I waited in the police outpost at the airport for an hour, and the lady kept asking questions like"How much money do you have for the trip?"Me: "Around 3000 euros", and she goes:"Are you sure its 3000 and not 300?"Me: " -_-"I was 'released' soon after, and Ramu picked me up. We went straight to the bike rental, picked up the Duke 390, and went to Ramu's place in Stuttgart. Jibi John made us all a very generous dinner and we went to sleep early, impatient for it to be morning. Next day morning we set out for Innsbruck. We were offered stay by a generous couchsurfer, at the heart of the calm, old and lovely town of Innsbruck. Innsbruck sits in the Inn valley, and the river Inn runs through it. It had rained the previous nights and the river was muddy and wild. I better let the pictures speak how beautiful this place is.
Thats our map for the day. Roughly 390 kms from Karlsruhe to Innsbruck.
Thats me on the Duke 390, and we set the Gopro onthe swingarm of the DR650 Ramu was riding. As you can see the storm was on its way, bringing in all the dark clouds. It gave one hell of a dramatic view to the already beautiful roads , mostly short stretches through lush green meadows and grazing lands dotted by colorful houses.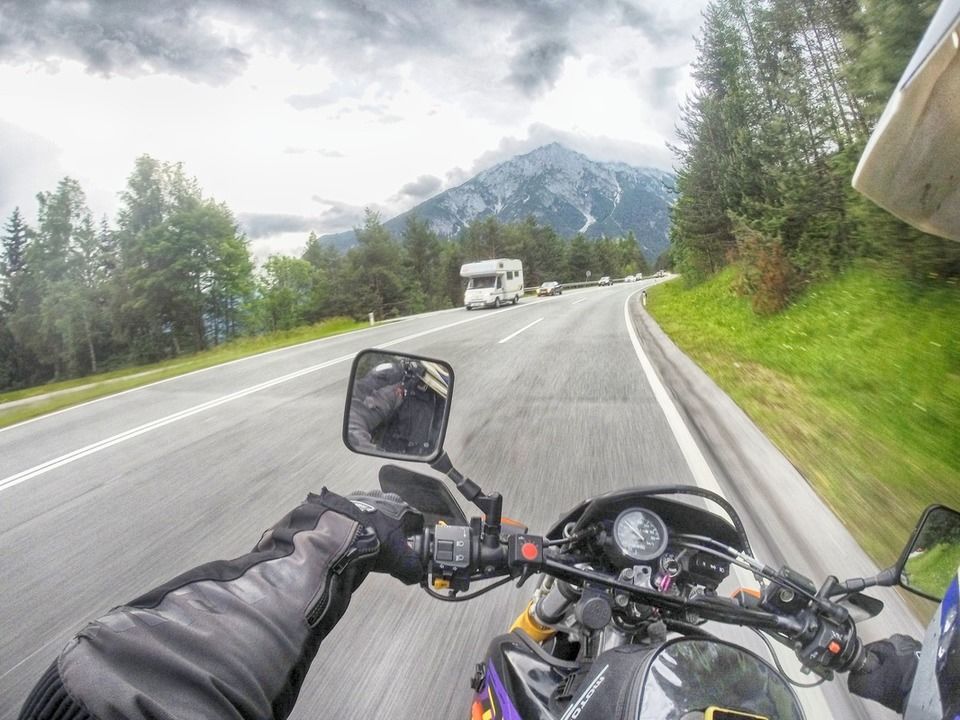 That grumpy face right after you take off the helmet after a long stretch! We took stops, checking the route, and hydrating, sometimes walking around to get a good view. It had not started to rain - yet.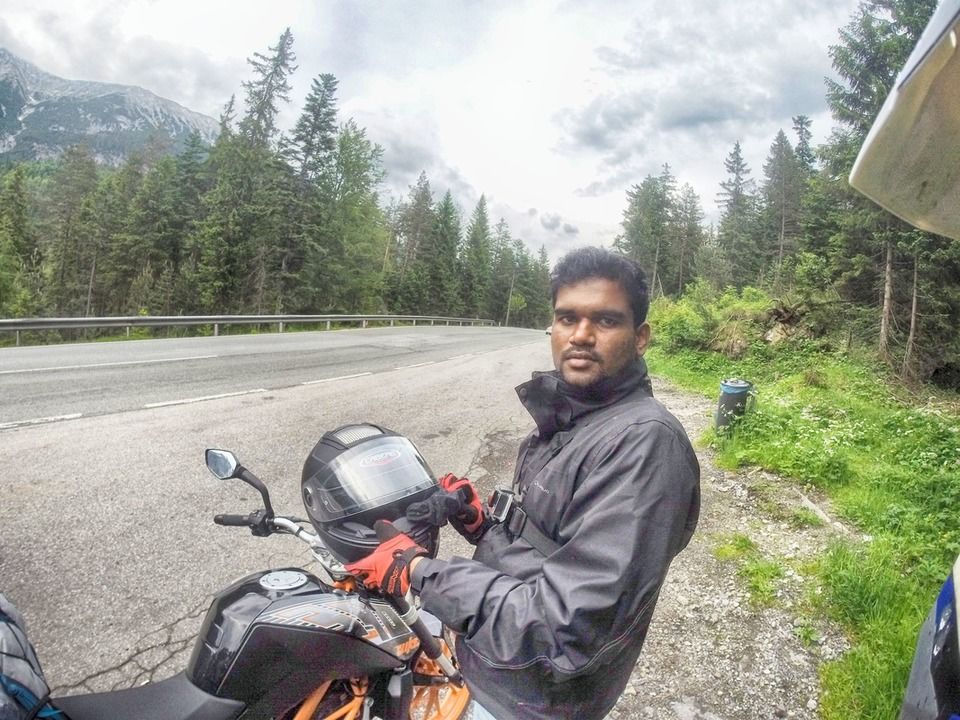 I guess this explains why no words can tell you how beautiful the roads were. This stretch was about 380 kms, but we could do 120 kmph average on these roads. It was a hard choice weather to go slow and soak in the view or to enjoy the ride!
More Alps and more fun riding!
Inside one of the many tunnels that run through the Austrian Alps.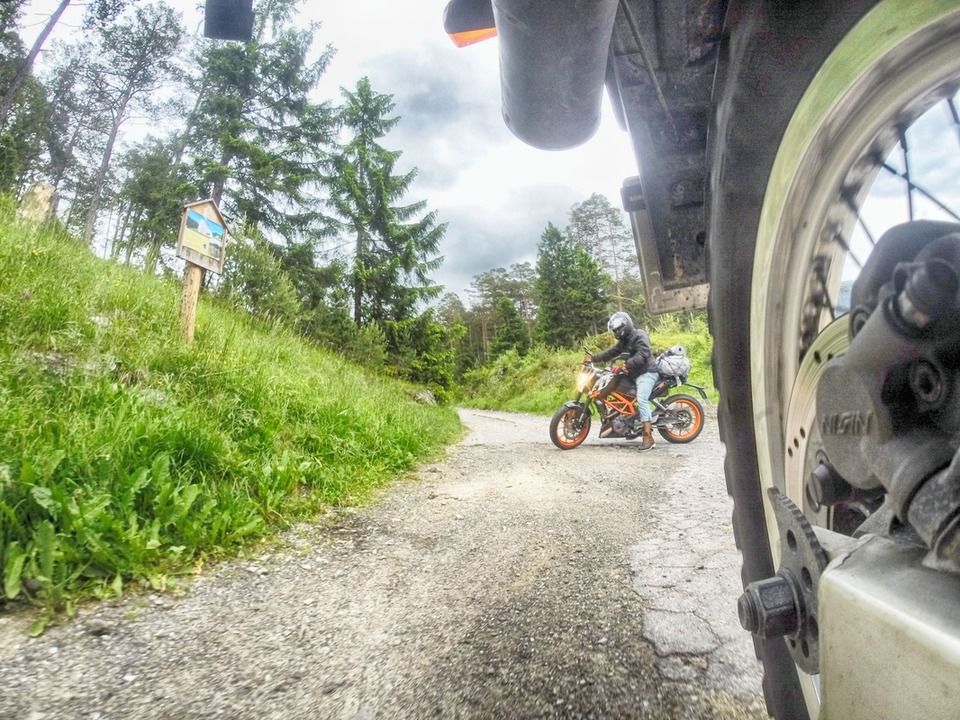 More photos of the road and ride. It was pure bliss. Nothing complicated just stretches full of fun and so near the mountains, so high. Click the thumbnails to change pictures.
​We had the whole apartment to ourselves, thanks to this awesome dude from Norway who works as a software engineer at Innsbruck. I so wish I had that job. This place is so special!
​Planning routes stops stay and fun!
​Honestly, I felt sad to leave Innsbruck and wished I could spend more time around the town - I guess I will come back some day! Click the thumbnails to change pictures.
A short clip of my first day and ride start, until we reach Innsbruck. That was a fast 3 days of fun. Next, we ride through Tirol to Italy, the famous Cortina d'Ampazzo, and then Venice!To be continued...
This post was originally published on The Book Of Earthly Pleasures And Pursuits.