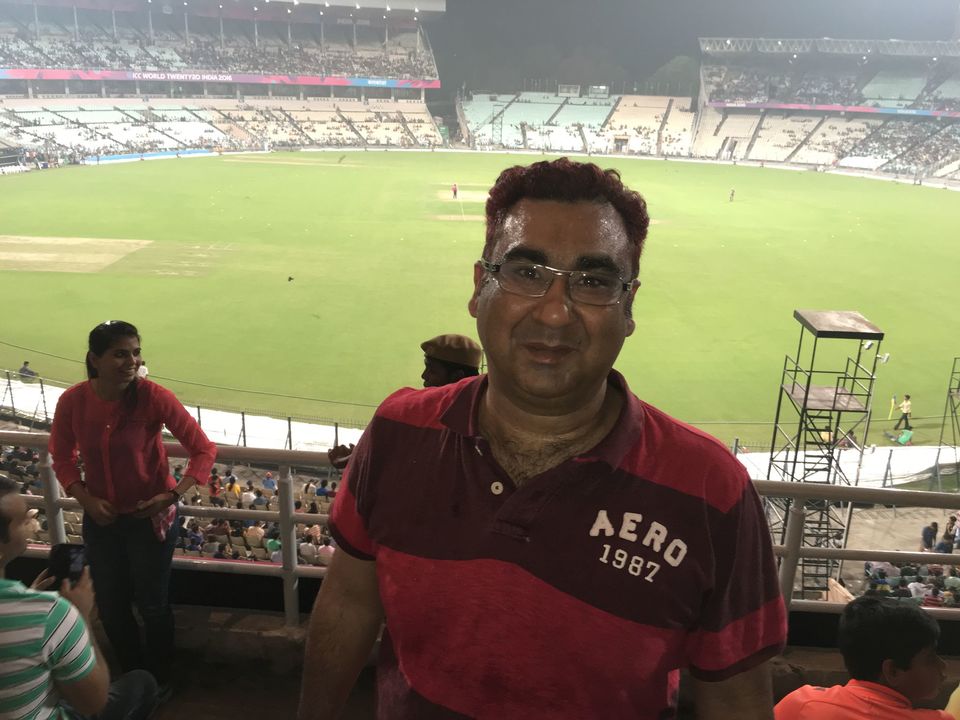 Weeks have passed without me writing a post and well, what can I say, I have been busier than usual and I finally took some time to watch a cricket match! I thought it was needed to pep up things. I realised that the T-20 World Cup had started and Calcutta's famous Eden Garden stadium was hosting an India vs West Indies match and although just a warm up game, I decided to go watch it. It was easy to book the match tickets on bookmyshow.com priced at Rs 550. I had some mileage points from Jet Airways which I used to buy the round ticket from Delhi to Calcutta. It cost me 19000 Jet points and I was on the internet again to book a room for two nights through OYO Rooms. Two nights at a service apartment near Park Street cost me Rs 3500.
I was looking forward to this trip as I had never seen a live international match, that too at the famous Eden Garden. I also have a lot of memories attached to Calcutta, the city where I started my career in the late 1990s. I was happy and waiting to see how the city had transformed after almost a decade since I was last there. I was to realise that Calcutta is one place where nothing changes, yes, of course, the traffic was more organised and the shopping windows displayed many new brands. But the authenticity of the city was intact. It's bustling markets, the Bengali Thali at the Peerless Inn Hotel served in Aaheli, the mutton biryani with a boiled egg in it, typical Bengali style. The Chelow Kabab at Peter Cat, the mishti dhoi, Jhaal Muri in the stalls at the cricket ground. Yellow Ambassador Taxis racing through the streets. I almost had tears in my eyes walking through Rafi Kidwai Road and on the footpaths of Dharmotola and Esplanade. I started speaking in the Bengali dialect, waving, smiling and chatting to strangers "ki holo dada, ki bolbo!" My days in the city came back to me in a flash. As a young executive, I had started my work life in this city. I was with Modi Xerox & later with ABN Amro bank.
"You see sir, my place is no less than a five-star hotel" said Keshto, the manager of the service apartment where I was staying. Indeed the room was spacious with TV, AC, kitchen and all the other facilities like internet and fridge etc. I settled in with a quick shower and called up a few old friends I had in the city. My lunch date was fixed with Mr. Dasgupta, he was heading Tinni Advertising when I was in ABN AMRO and I gave his company a lot of business in those days. We had lunch at Peter Cat and chatted about old times "But I always knew that you were a womaniser and also realised that you will change many jobs in the future but the death of your father was a big shock. I really think you need to introspect a bit and realise that you had a narrow escape. Try and get a partner and settle down into a normal life."
I had heard so much of this gyaan (general knowledge) so many times before that I just took his advice and kept nodding. It's amazing that we were meeting after 12 years but it's as if nothing had changed, we were in a time warp. "But good you came to enjoy the match" After lunch, I walked down the city lanes for a while and then went back to my hotel for a snooze. I was up at 6:00 pm and walked towards the stadium. It was all lights, lasers and razzmatazz. Lucky for me, Yuvraj and Rohit Sharma tore the West Indies bowling apart and I got to watch. The atmosphere was electric especially when a four or a six was hit. It was sweaty though. I started taking pictures and had access to the net through Reliance Jio who provided internet facilities inside the stadium.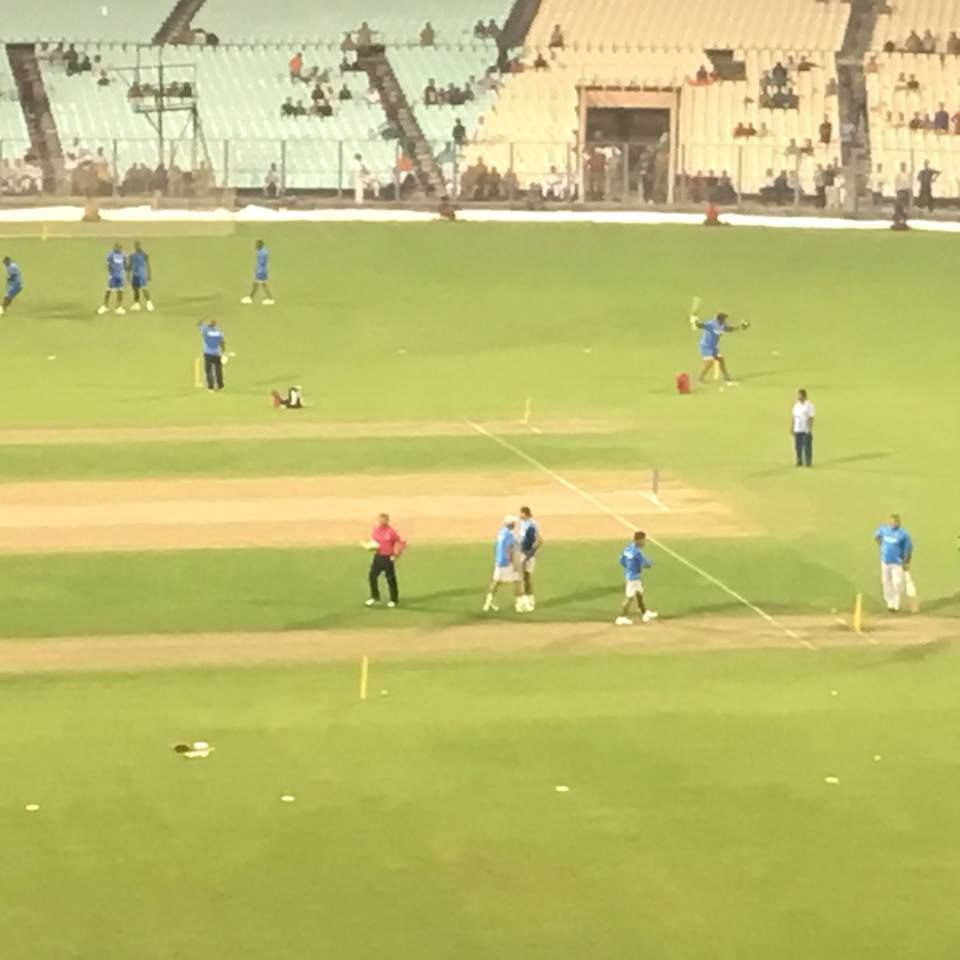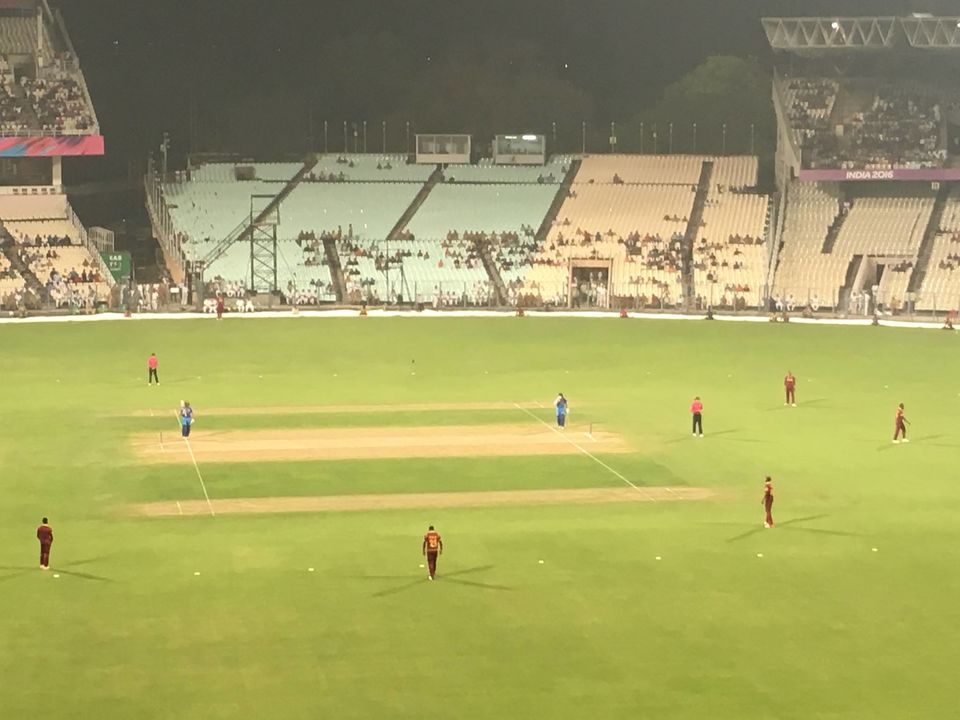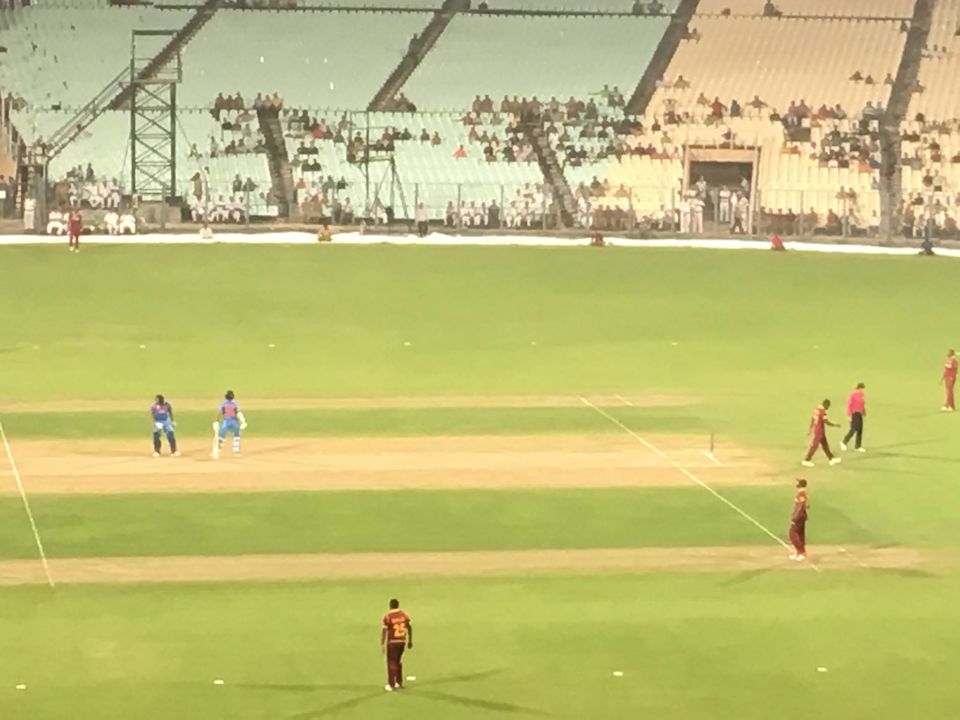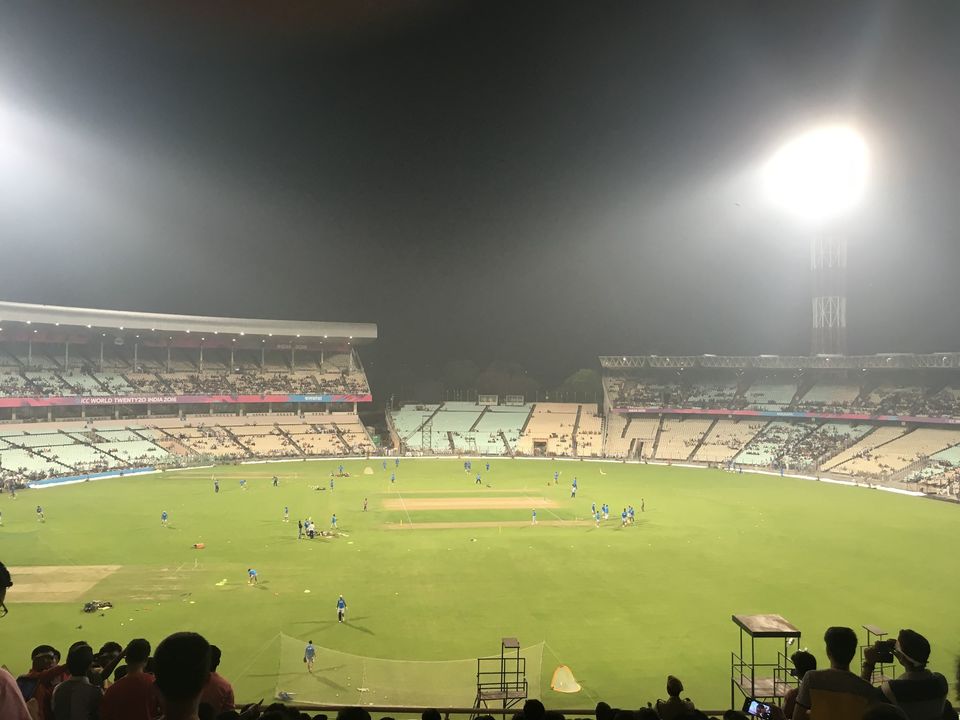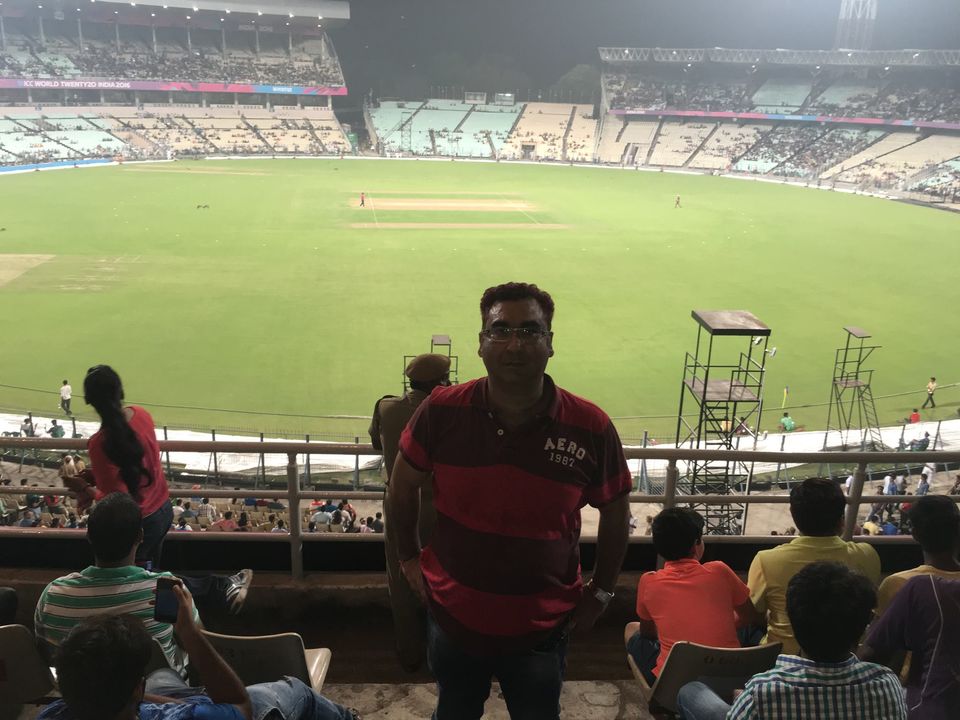 I watched India's innings and then I trudged back to my room thinking I would have enjoyed the match more if had company. But nonetheless, it was an exciting experience. I took a cab on the way "So sir new in Calcutta? Want a girl, full sex, naked dance? You can do everything with her." The cabbie barked at me. "No no me - just not interested, I had done all this around the world and I am too tired after the match, just take me to Rippon Street."
Originally posted on TikkusTravelthon.in