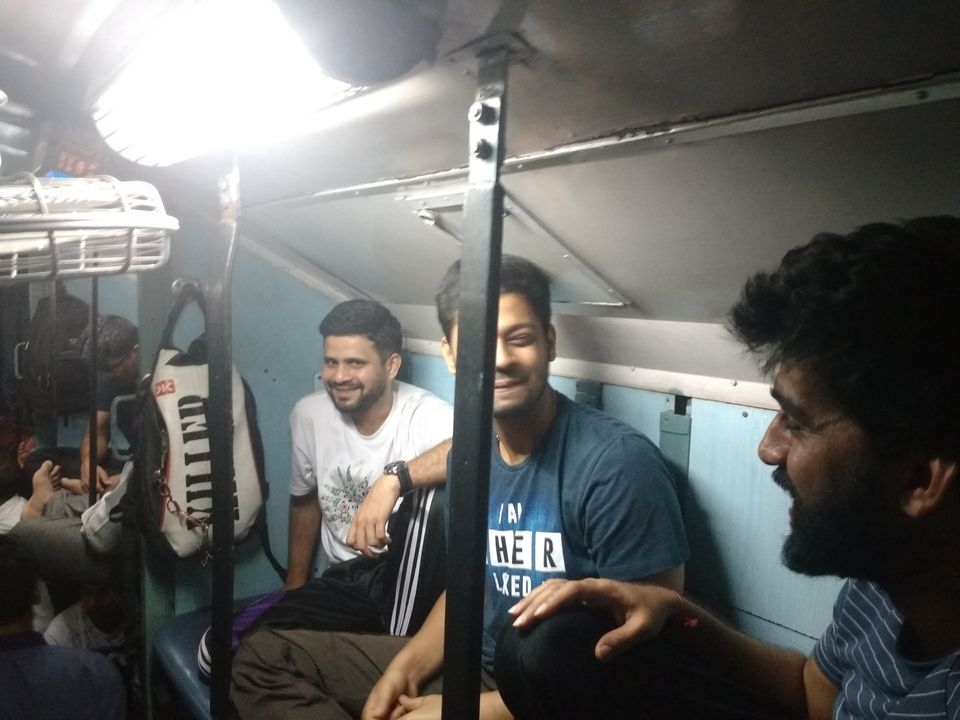 Picture this: Its Midnight. I am at Borivli station. Its a long weekend and that impulsive urge to travel to a place that I recently found out about has brought me here. I have no confirmed tickets, so I will travel second class. To my surprise when the train arrived the second class was relatively less crowded. So I get in. Find a good top tier wooden plank to lay myself to sleep. I will sleep well alright. One of my super powers being able to go to sleep in the wierdest of corners. My body can just mould itself as per requirement! But as I sleep I wont be dreaming about hot ladies or about me saving the world from Aliens. I will be dreaming about those sleeper classs compartments that are attached to this very train!
My first choice is aways Sleeper class on these trains. (But getting a confirmed ticket is a mission i cant seem to accomplish.)They have their own charm. A spell i cant seem to recover from. I have been a part of those AC compartments. The cozy blankets, The perfectly controlled temperature and the slilence. The curtains seperating each columns.!! There is hardly any one making any noise. Every one is so civlised as if they are being watched and forced to be a part of a play they dont want to. Reminds me of something. Society! !!. Isnt that what i am running away from when i am travelling i think to myself !!. I dont belong here is the first notion that pops up. The sound of those wheels pushing against the tracks as the train moves on is the back ground score i cant give up on while travelling. The wind in my hair as the train chugs along. I wont get these things in an AC compartment! It has to be sleeper class!!
Sleeper class has been a part of my life since I was a kid! Our yearly visit to Kerala would include a 36 hour train journey in this blue cloured 72 seater palace on wheels! You cant help but fall in love when you spend so much time with some one! Now I have to occasionaly take those completely AC Rajdhanis. I have everything to complain about except for the food!.. The people that are travelling along have an attitude as if they have booked a first class AIRBUS A 380 ticket! Wont speak much. They are on their phones . Their kids are on their phones!. And even if they do decide to open up their mouth it will be about business or politics!. Better let them stay quiet!! And in sleeper class I would already be friends with everyone around. We would already be sharing food and their stories are worth listening to!
This class though does come along with its share of minor problems. On a busy weekend this coach will be full with people travelling without ticket and wait list passengers! sometimes even reaching the washroom may be a task!. Also travelling sleeper may not be a good idea if you are travelling mid summer to Chennai!
But i assure you every time you take a sleeper or second class coach you will have something to remember about at the end of it. Not so with AC coaches!