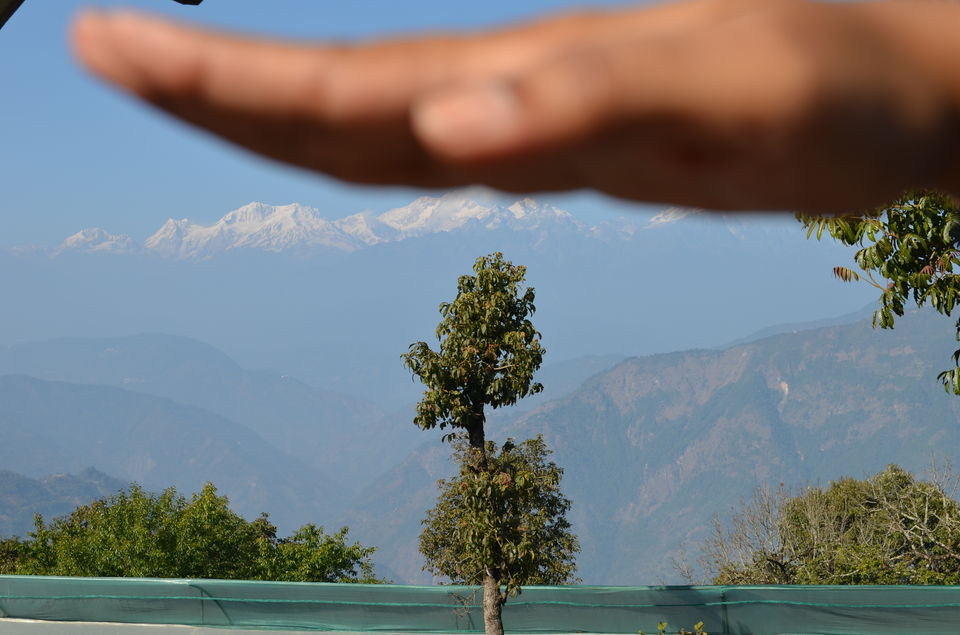 Sikkim, the beautiful state in the North East of India, where the greenest mountains meet the sky on the horizon, winding rivers make bisecting regions and outpouring waterfalls, jump into gorges from fierce heights, is recognized across the world for its enchanting beauty. Famous for its places like Gangtok, Pelling, Yungthang, Tsamgo Lake and Nathu La Pass, the range of tourism in Sikkim is far widespread and there are plenty of other places to see for travellers that are comparatively less recognized, but are equally beautiful and charming, if not more. Namchi, Kitam, Sumbuk and Ravangla, small places in the Southern part of Sikkim are destinations that witnesses lesser crowd than many other tourist hotspots in Sikkim, but are fabulous places for relaxing an soaking in nature.. Travellers who have visited Sikkim several times, but have only explored the hot spots, should visit these places once to realize how beautiful this North-Eastern Indian state is.
Our trip started in Kitam and Sumbuk known to be a bird watchers paradise. Our enthusiasm eluded us on our first day when we went bird watching with our guide early morning. It was a 'blink and you miss it'' situation as whenever i focused to capture the beauty they flew away. Nevertheless it was a wonderful experience as we spotted a few kingfishers, Indian peafowl, magpie, woodpeckers, hornbills and treecreepers to name a few. The unique sal chir pine forest, panoramic views and of course the emerald green Rangit river left us overwhelmed. The natural treasures provide an ideal setting for nature and adventure. Nature walk through the undulating hilly roads will leave anyone refreshed.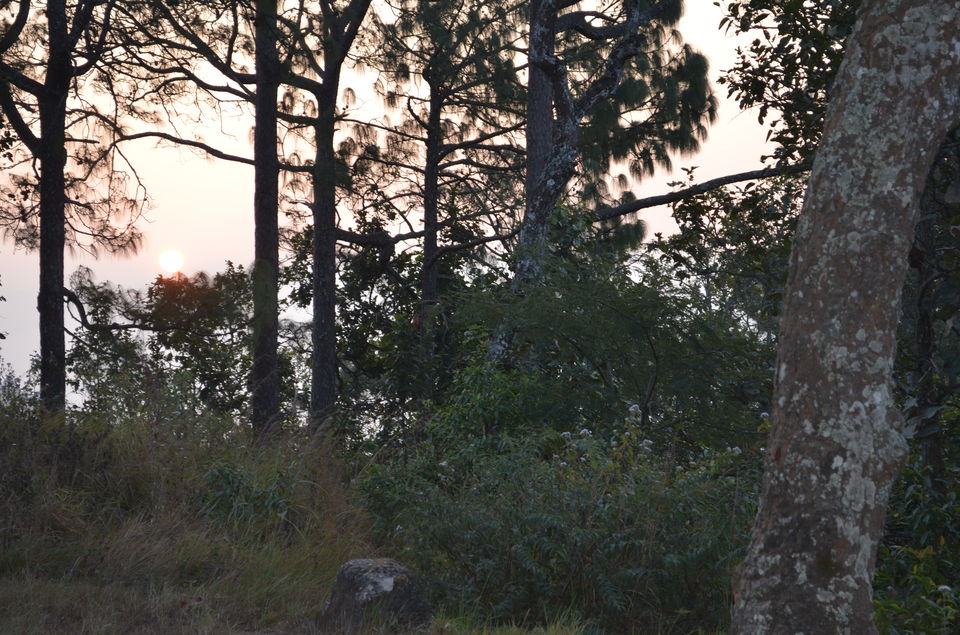 Our next destination was Namchi. On the road to Namchi from Sumbuk, a sacred 'Singha Devi Dham' is located just below Swami Shyamdas Kuti. The area is also rich in flora, fauna and wild animals. It is also one of the viewpoints which overlooks parts of both Sikkim and Bengal. Nestled above a dense forested zone on the slanting surface of Himalayas, Namchi is actually the capital of Sikkim's Southern province. The name Namchi stands for Sky High, since Nam means sky and Chi means higher in Bhutia language. The town offers a stunning bird's eye view of the green carpet of forests that cover the valley on the opposite side. But that's not the only thing, why one should ignore destinations like Pelling and Yungthang and travel to Namchi. One's journey to this South Sikkim capital becomes successful the moment Mt Kanchenjhungha reveals itself above the high mountain wall. On our late night drive we got lost and detoured to a quaint little church where the locals were celebrating the festive season (as we went during christmas and new years). We were treated royally and we got a chance to soak in their culture. It was an amazing experience where we witnessed the local dance and music of the region performed by truly talented natives.
A day trip to Temi Tea Garden was also one of the highlights of the trip. It is the most beautiful destination within a close proximity to Namchi. It is a lush green valley of tea gardens which appear as if someone has placed a green carpet on the rugged terrain of a mountain. Temi Tea Garden will also delight you with a stunning view of Kanchenjhungha and a fabulous landscape lying beneath the tea plantation zone. Sipping tea and munching momos and phaley in a very cute little coffee shop while watching the tea gardens totally made our day.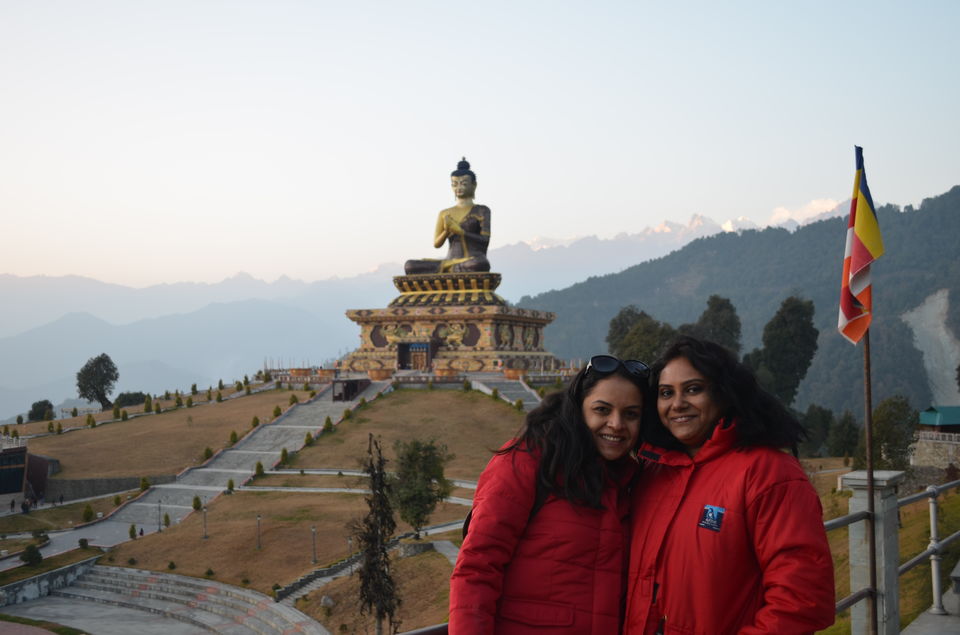 Our last stop Ravangla, was also a revelation. The scenic beauty is mesmerizing.. We stopped at the Buddha Park which is beautiful. Being a follower of Buddhism, I was totally held spellbound by the huge buddha statue. The beautiful flora one spots on the way is mindblowing. From orchids to rhododendrons, one cannot just miss the beauty of these plants.
So now you know that there is a compelling reason to fit in South Sikkim also and plan a visit. High up with wide views of the surrounding area, you can't help but stand, look out and admire the green and pleasant land.
Bon Voyage!