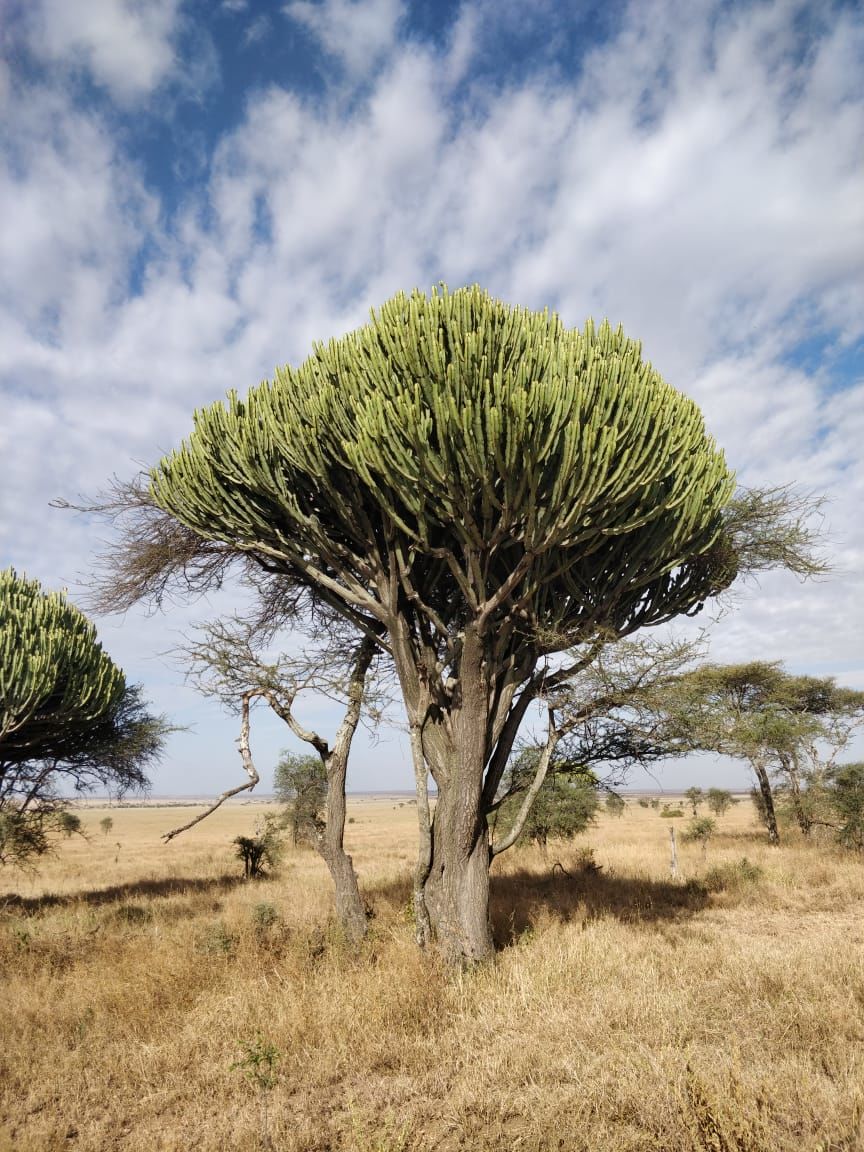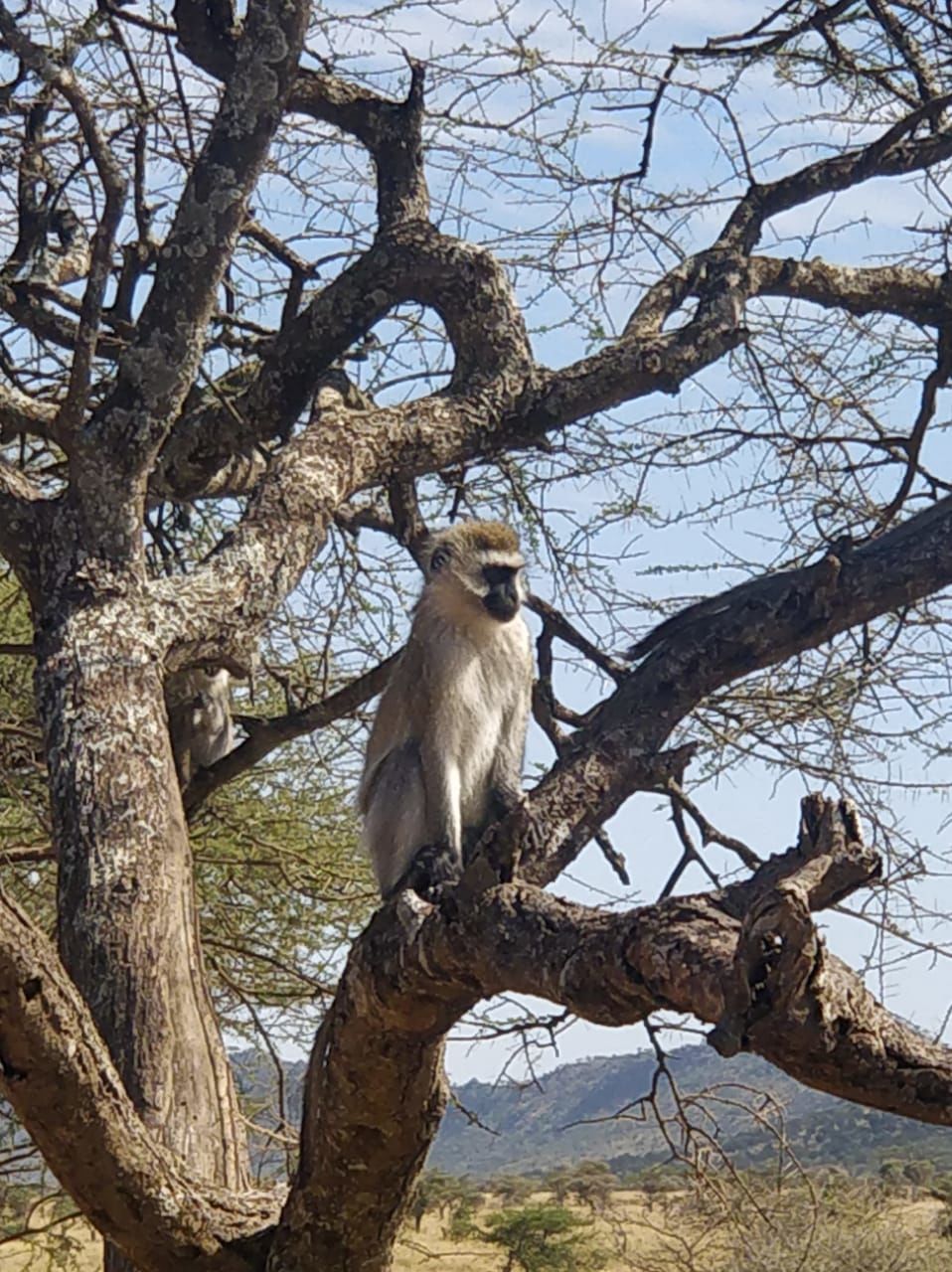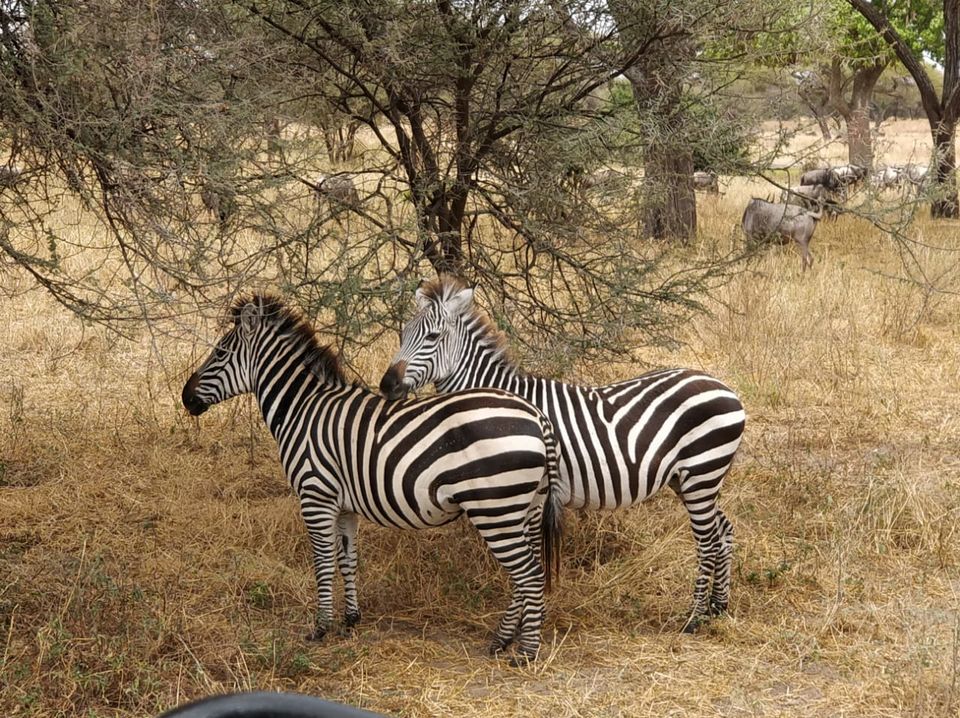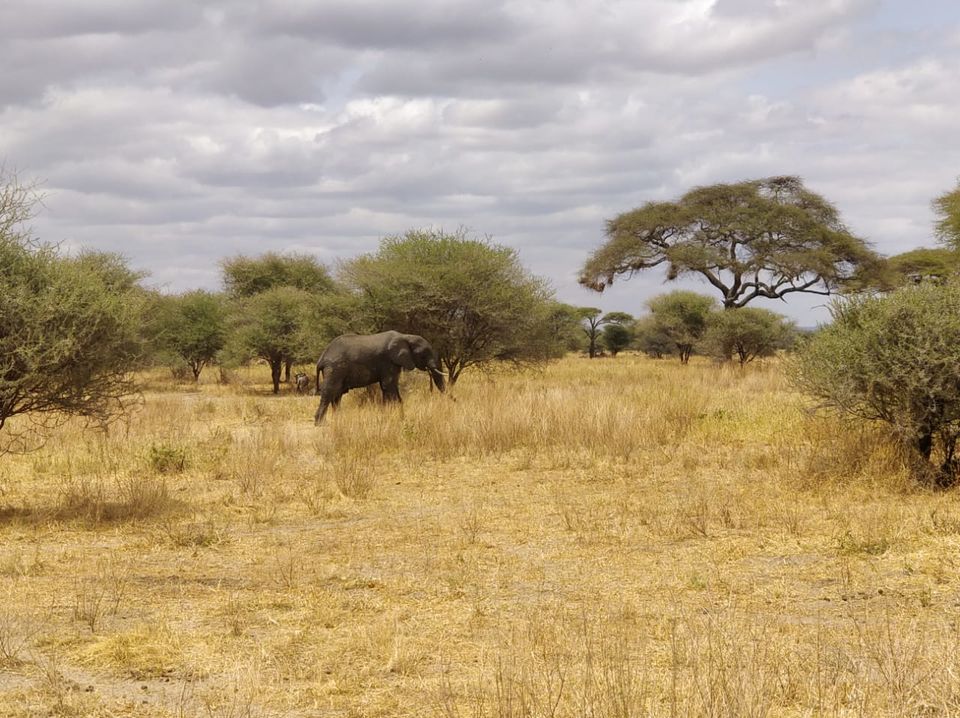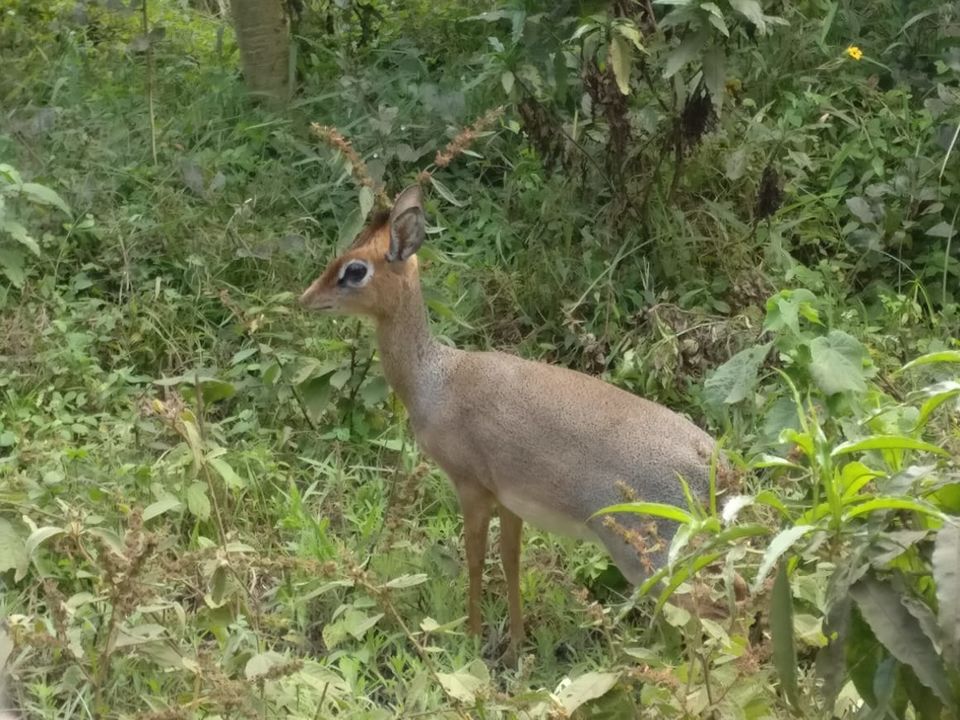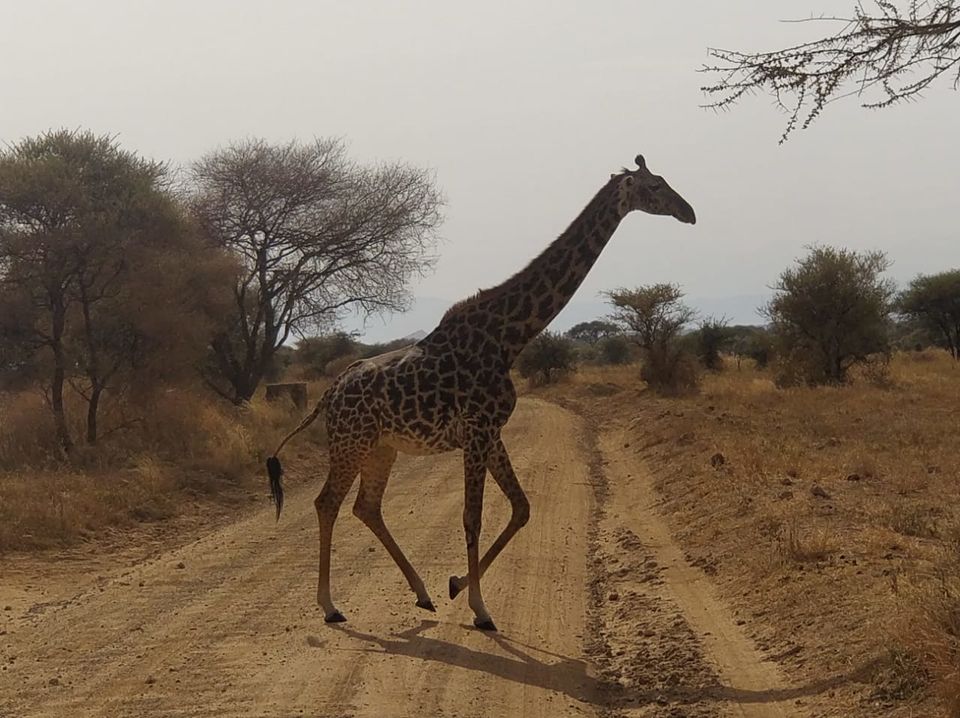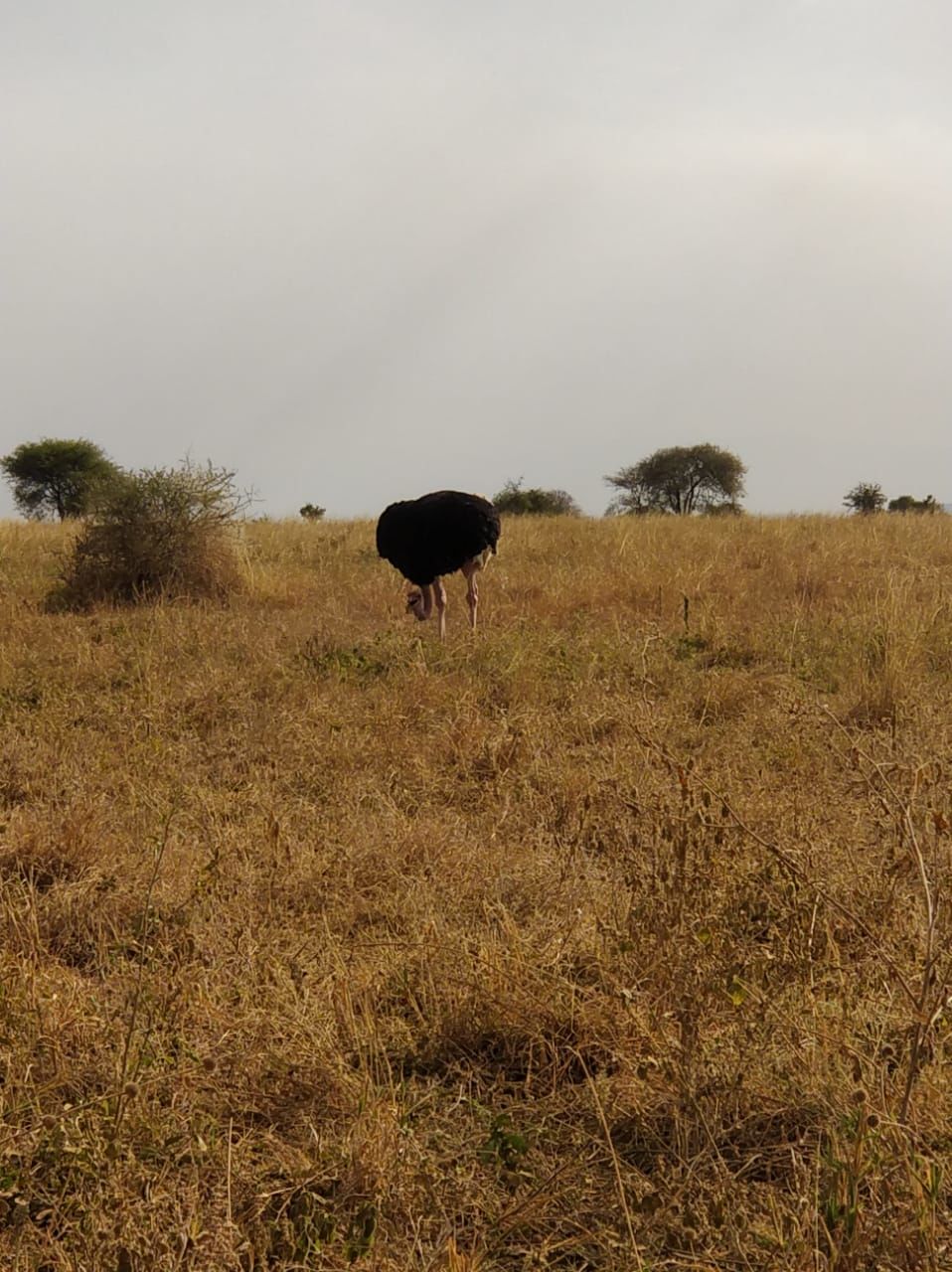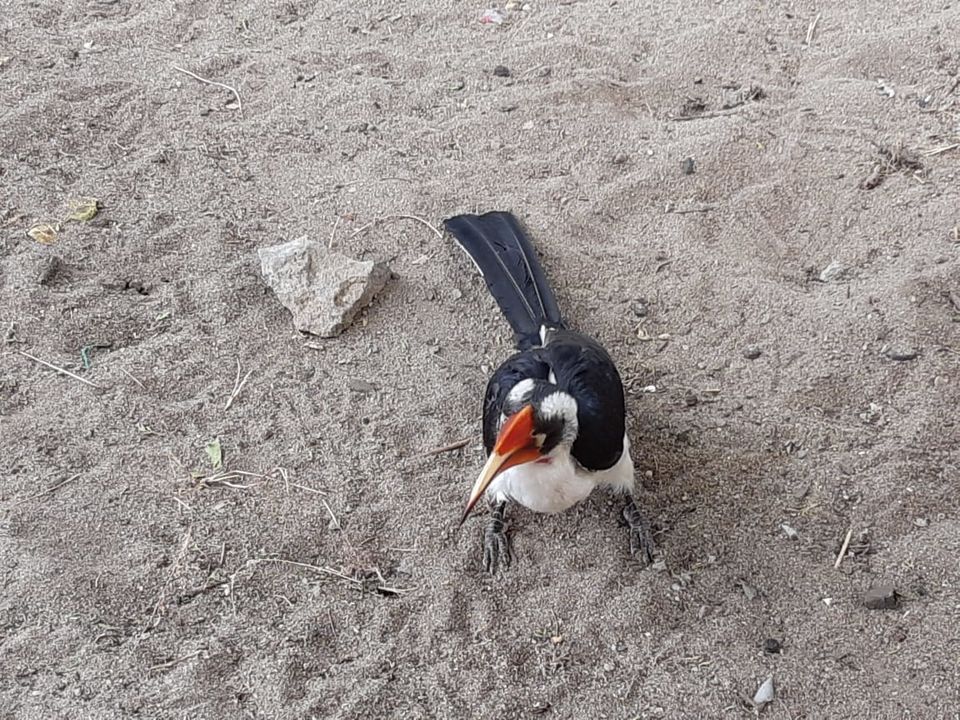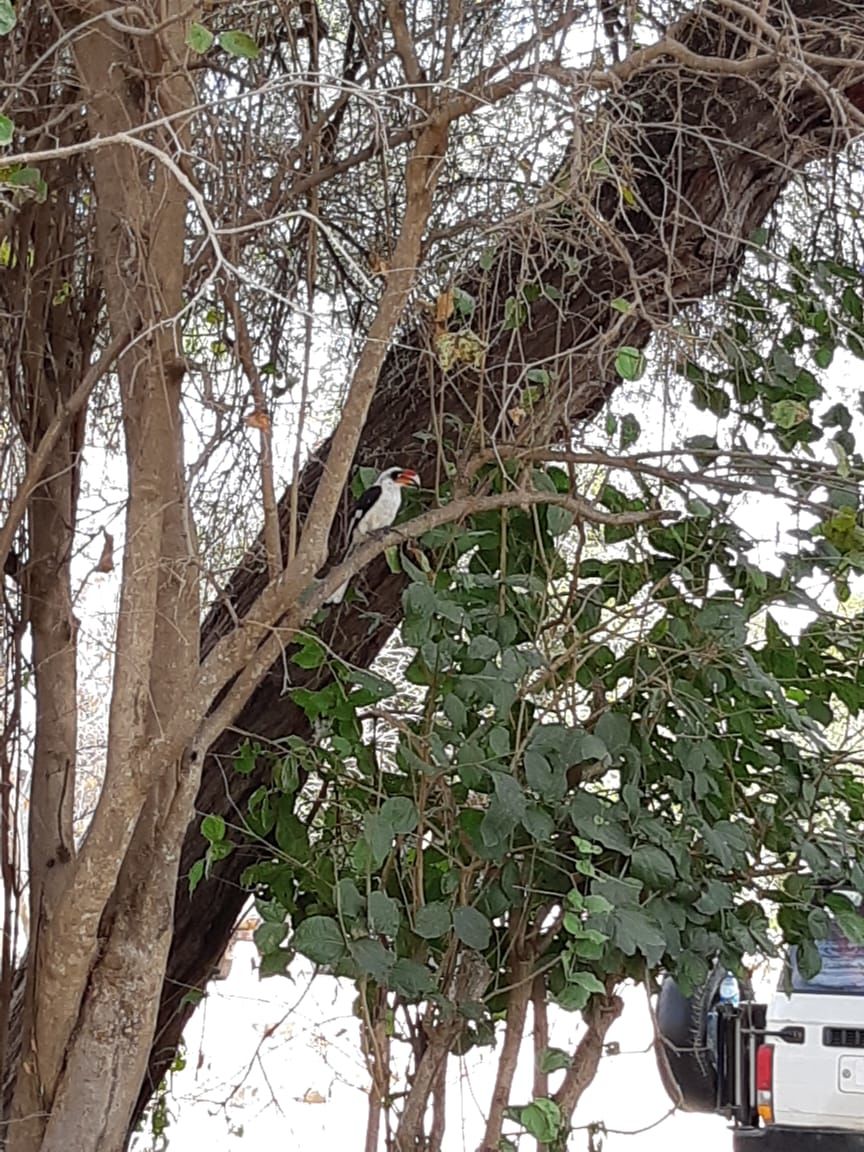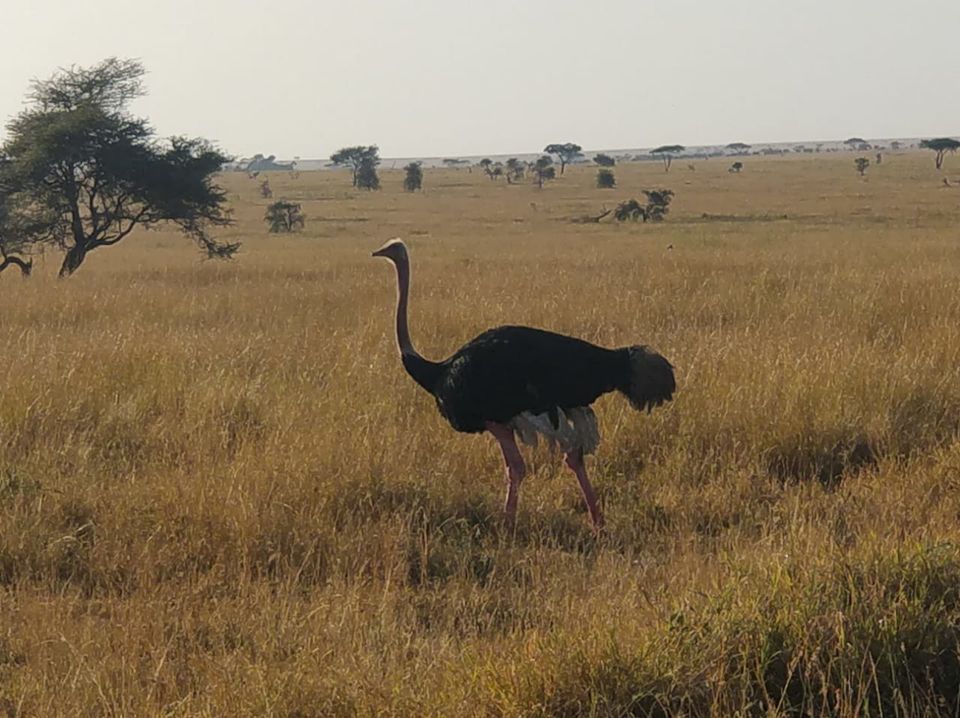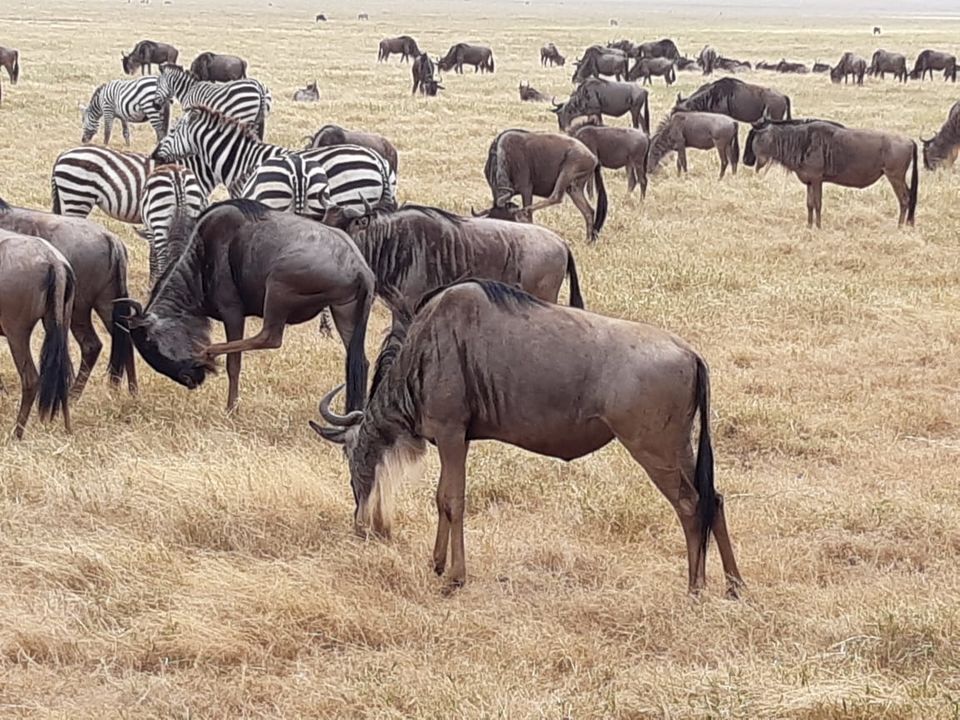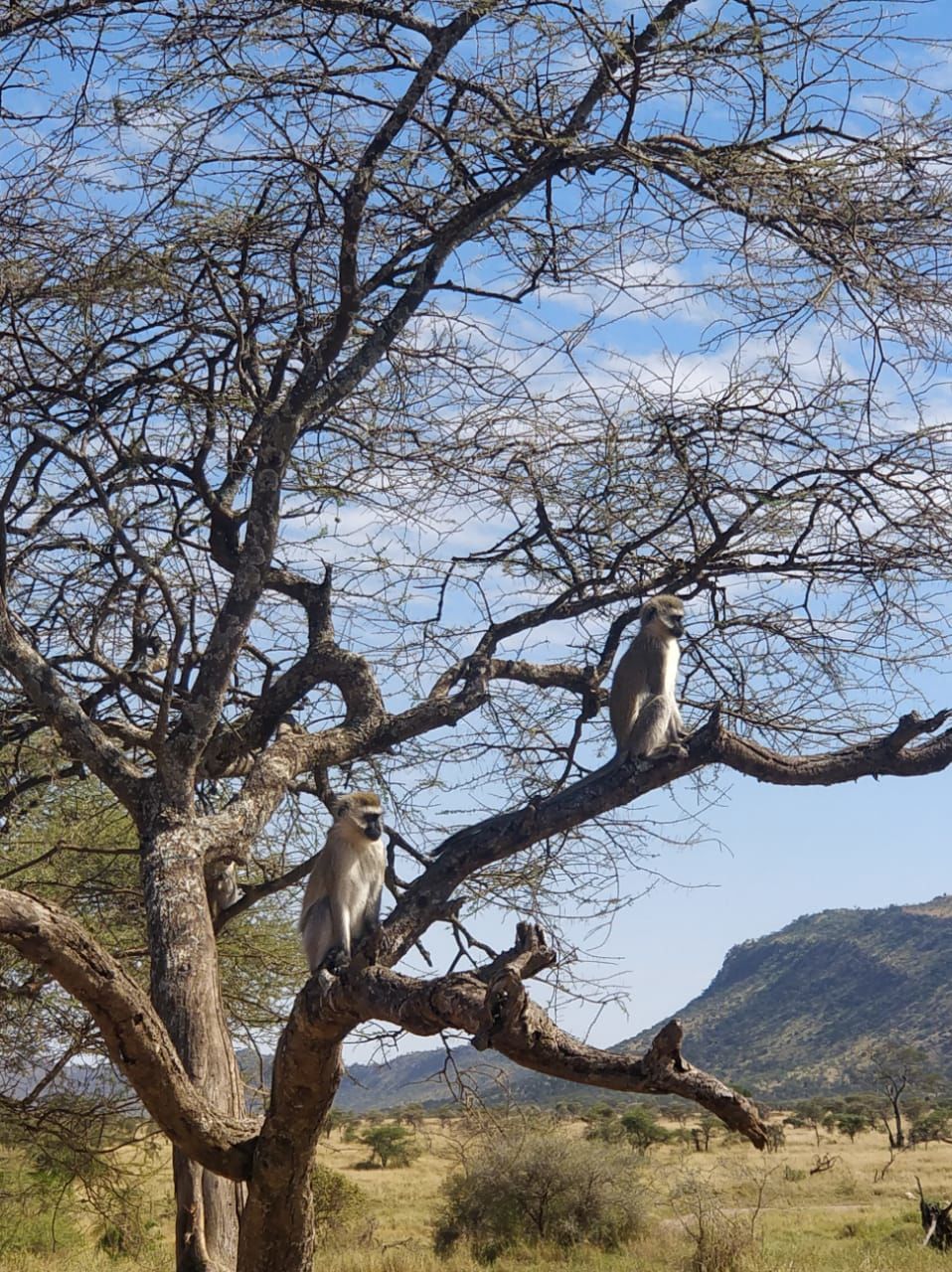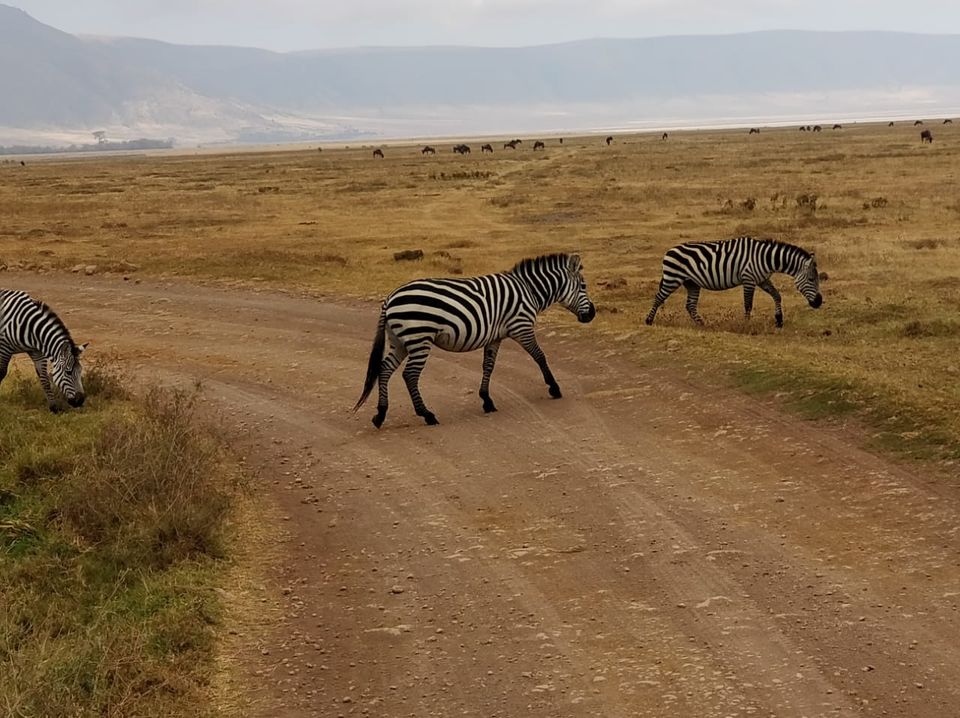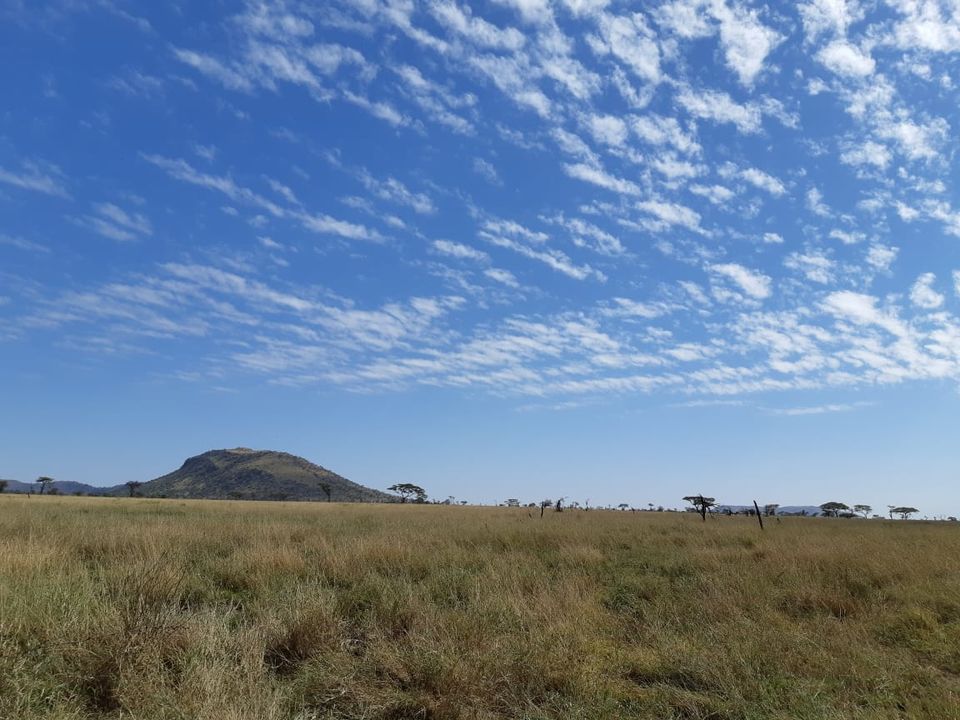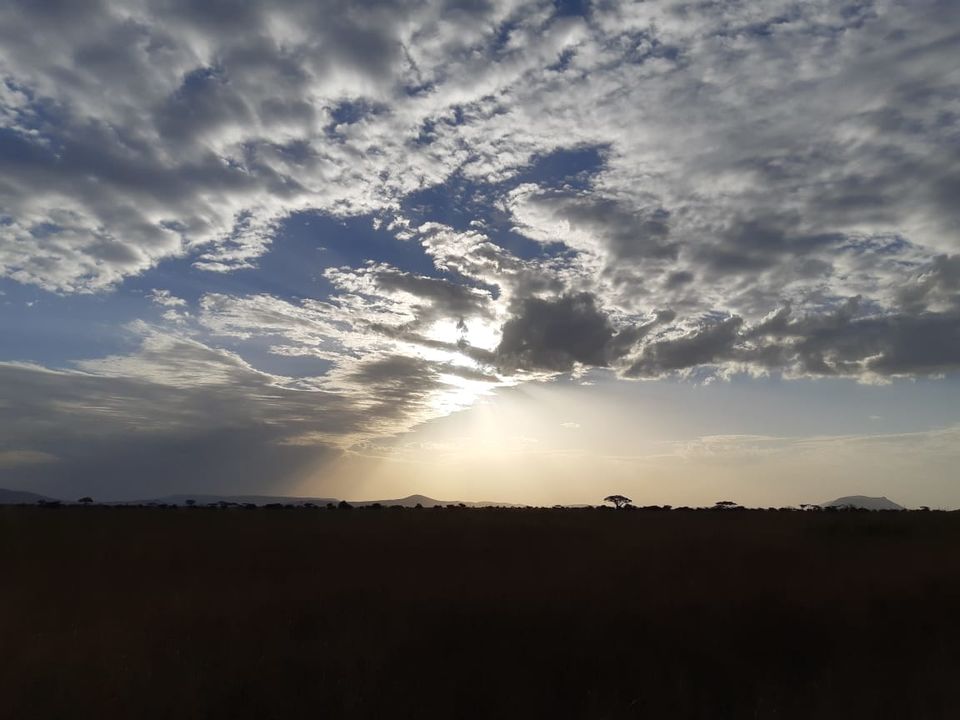 An avid follower of National Geographic,Animal Planet and watching the documentaries on the the wildlife in Africa especially the Wildebeest migration , this trip was a much awaited and eagerly looked forward to Adventure trip.
How Did We Plan : Travelling to Africa sounds daunting and mysterious and choosing which Country to visit for 'The Great Migration ' and the type of accomodation which we would prefer ( hotel establishment or tents) and the best time to visit was a tricky proposition. Finally after a lot of emails exchanged with local African Safari tour operators and narrowing down to some who offered us packages within our budget and offered to show us more Safari destinations we zeroed down on a tour operator 'African Traits' and also our destination Tanzania
Requirements : A Yellow Fever vaccine needs to be taken . In Mumbai it is given at J J Hospital & at the Airport Health Organisation near the Sahar Airport. An International certificate is issued by them which is valid for 10 years. We were also advised to take the polio vaccine
How to Reach : In August ,18 we boarded the Kenya Airways from Mumbai. There was a 2 hour stopover at Nairobi where the immigration formalities were completed. From there we boarded a plane to Kilimanjaro Airport at Tanzania . The flight duration was 1 hour.The tour Safari guides were there at the airport to receive us.
About the Safaris : The Safari jeep has a Guide and a Cook accompanying the tourists . They also carry tents which are put up at the Camping sites . Since we had planned to make this Africa trip adventurous the night halt was normally at a Campsite in tents instead of a hotel accommodation . The tents are secure and well equipped with a mattress, pillow & sleeping bag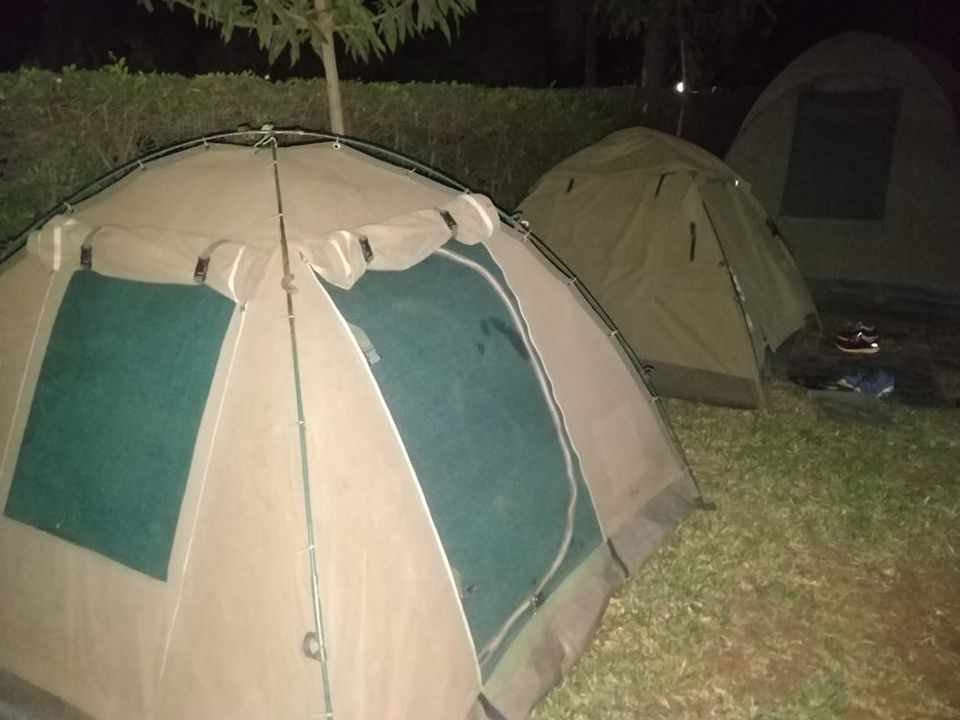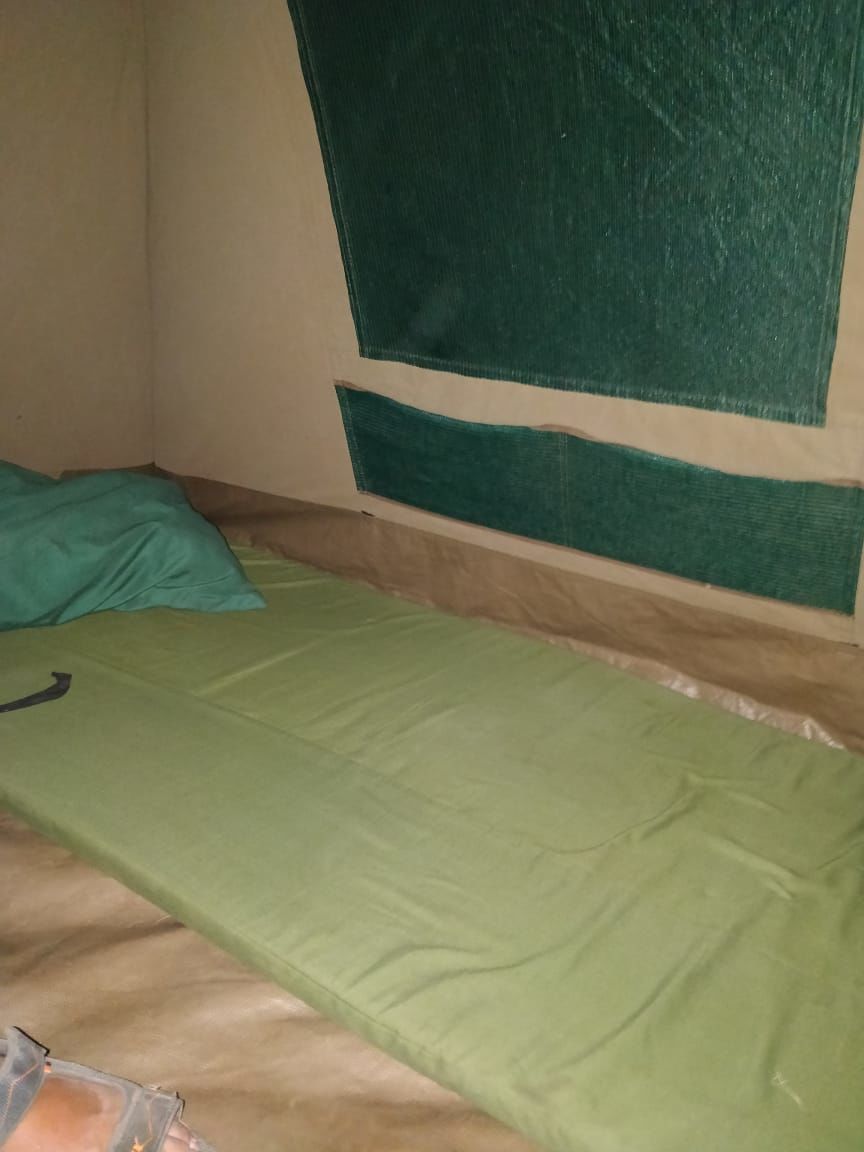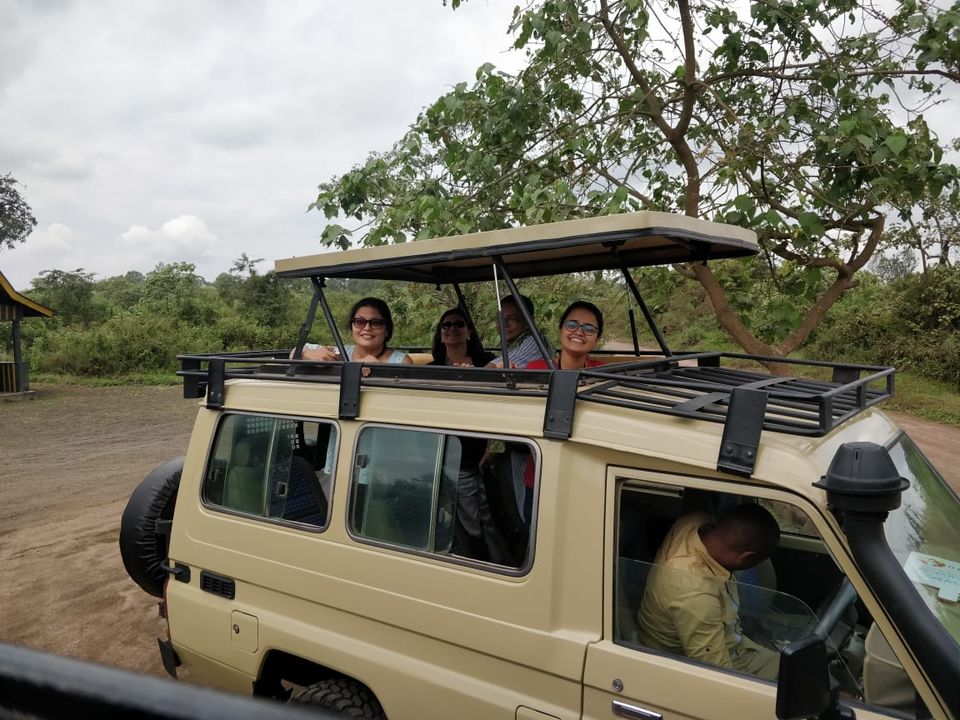 Normally a packed lunch is given when you have a full day Safari tour consisting of a Juice, a pulao , sandwiches, cutlets ,wafers ,bottled mineral water. Lunch or dinner is Chicken curry, sausages, Pancakes , Pasta, Noodles ,Veg Curry , Salad , Fruits ,Banana or Sweet potato fritters.Sometimes the cook asks your preference of food and if the ingredients are easily available he prepares it too.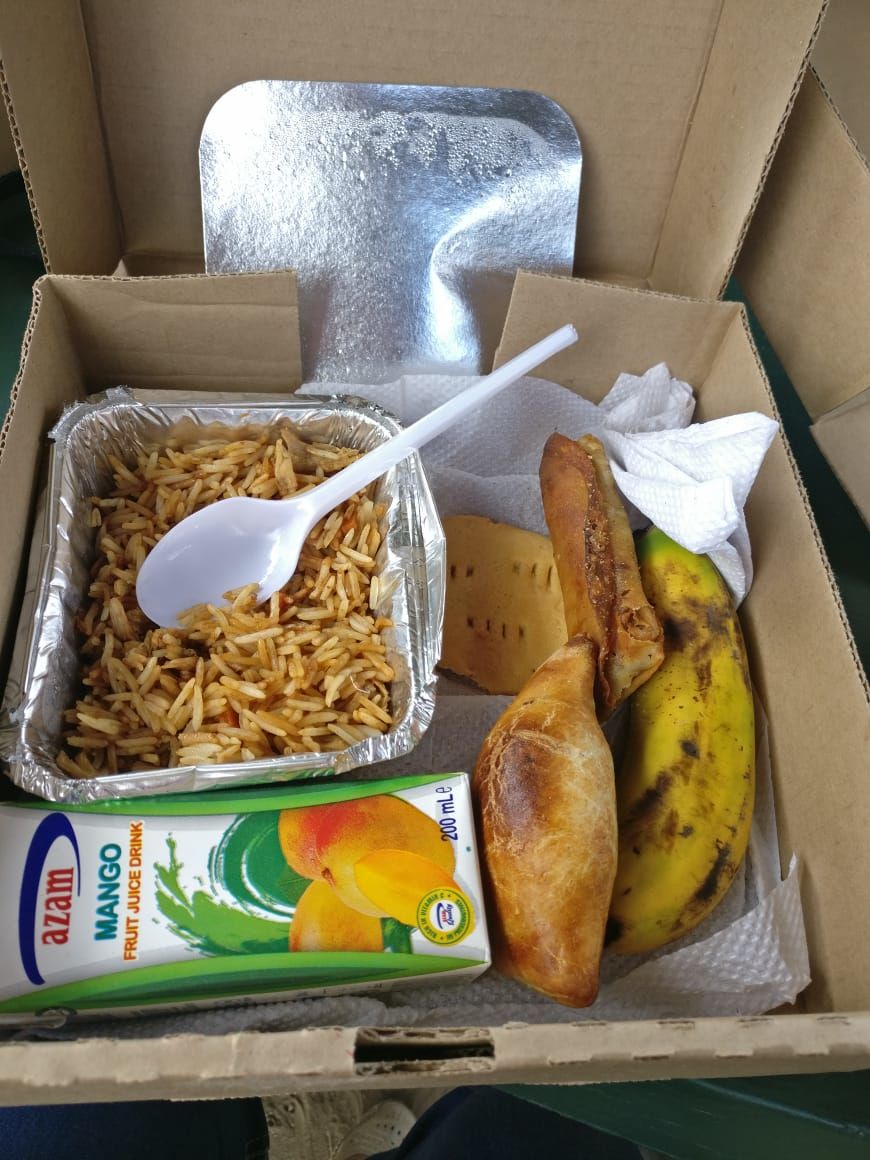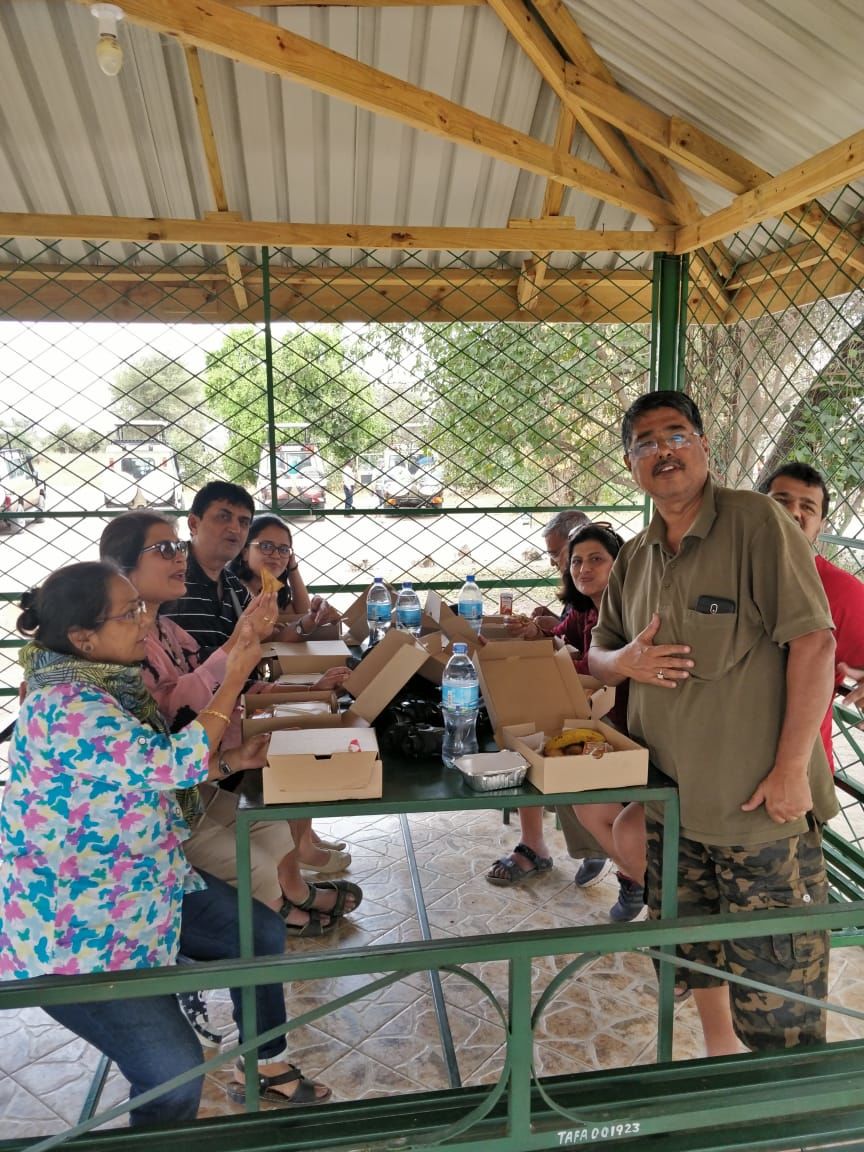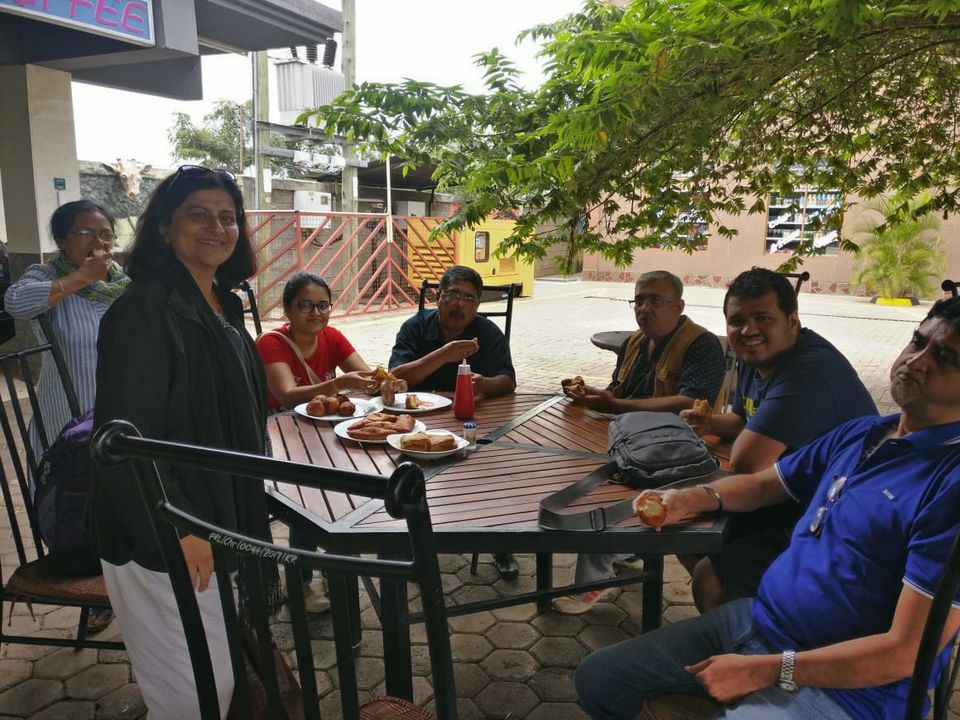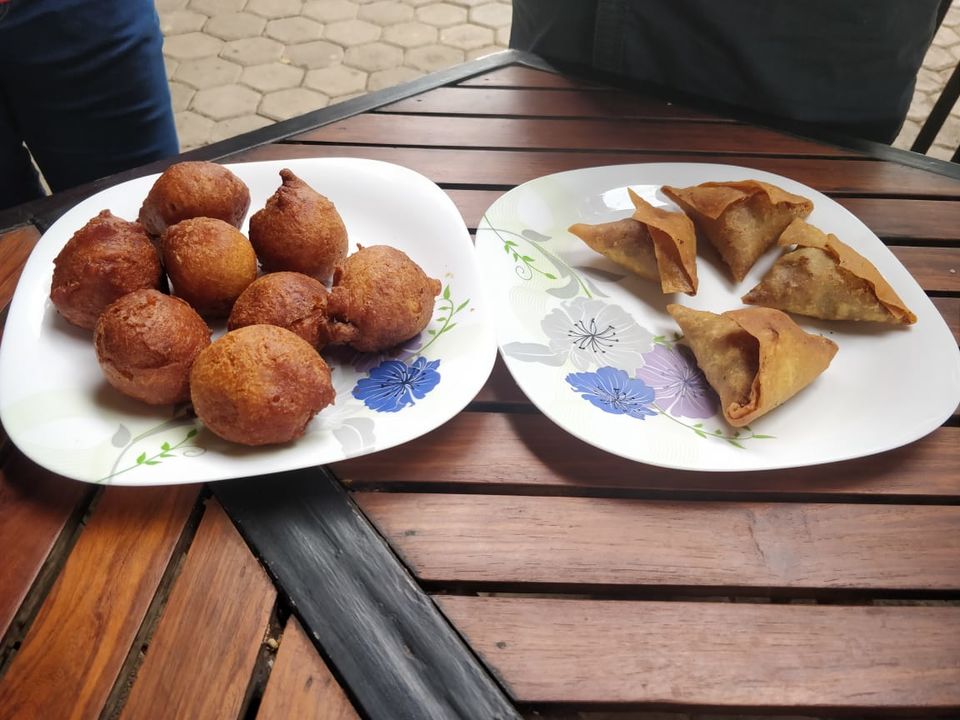 In Africa, the Big Five game animals are the lion, leopard, rhinoceros, elephant, and Cape buffalo. If you are lucky to spot all the five in your Safari then consider yourself the luckiest .
From the airport we directly drove down to Arusha National Park Arusha National Park is a small park with the Momella Lake and a rich variety of wildlife, but does not have much of a game-viewing experience . Despite the small size of the park, common animals include giraffe, Cape buffaloes, zebra, warthog, the black-and-white colobus monkey with a furry tail, the blue monkey, flamingo, elephant, bushbuck and many other African animals could be seen. Leopard populations are present, but could not be seen. Birdlife in the forest is prolific.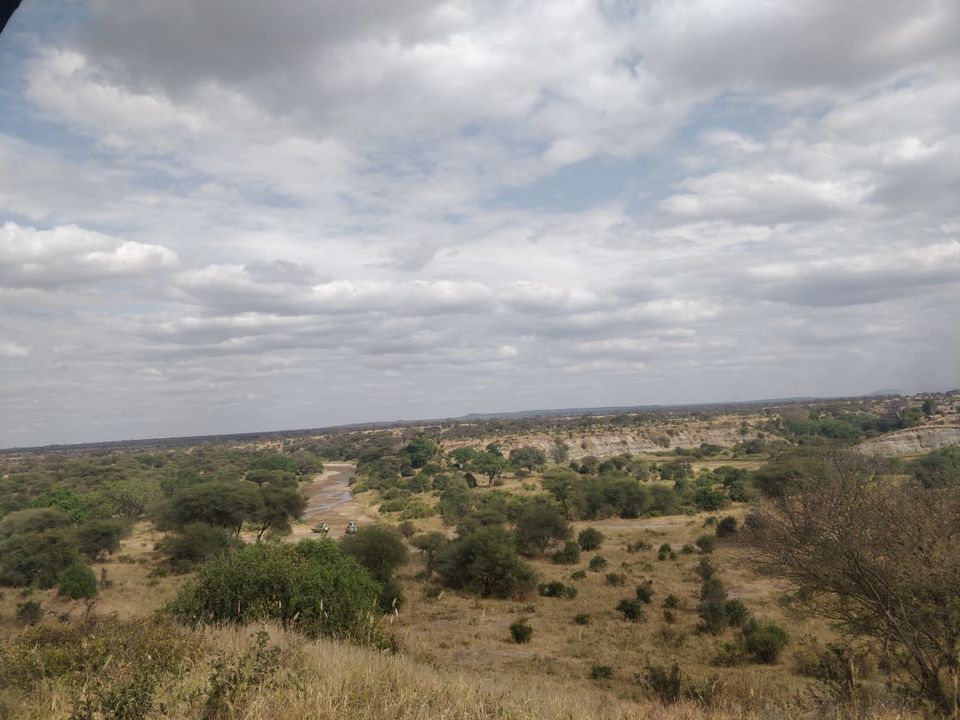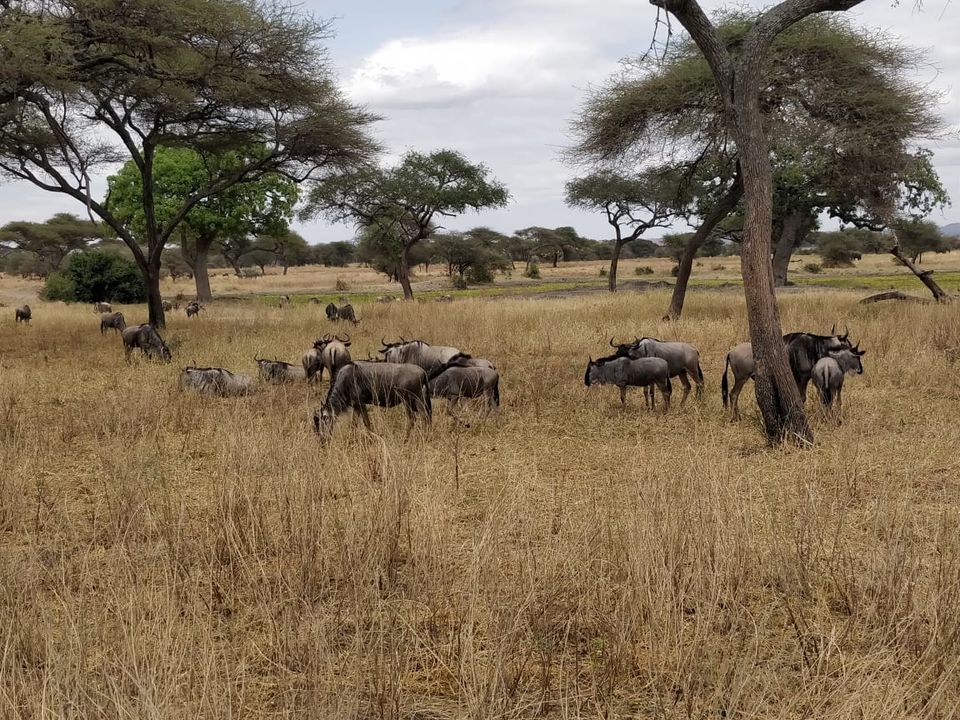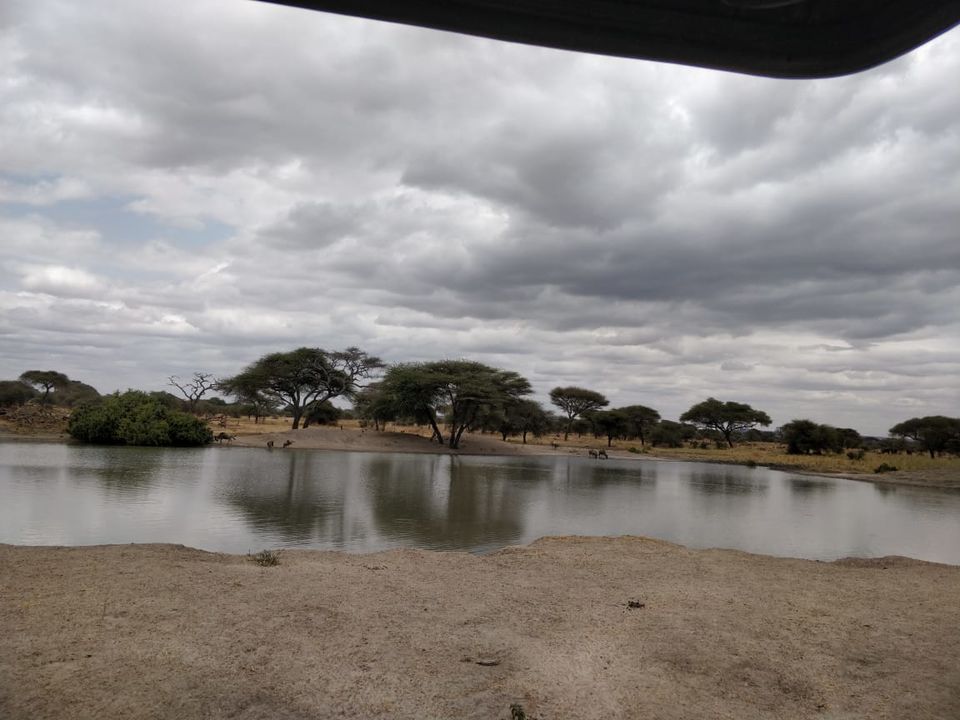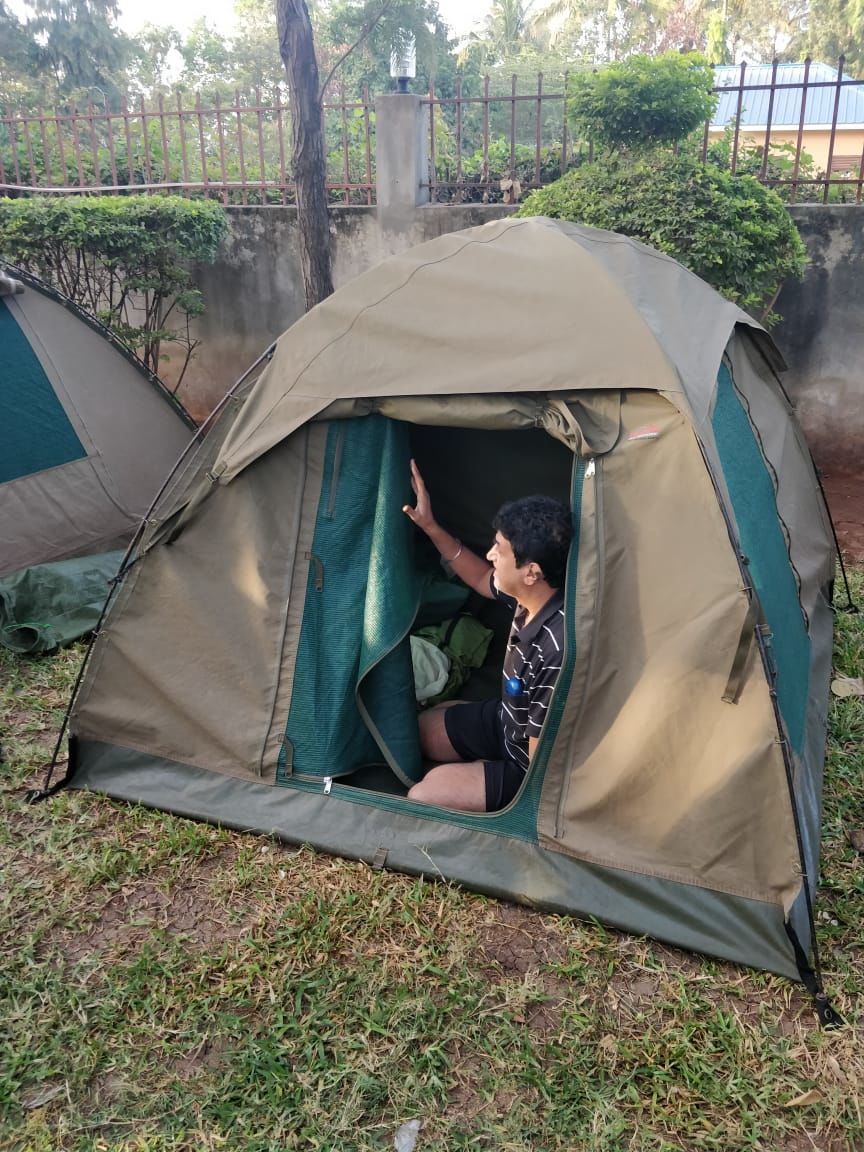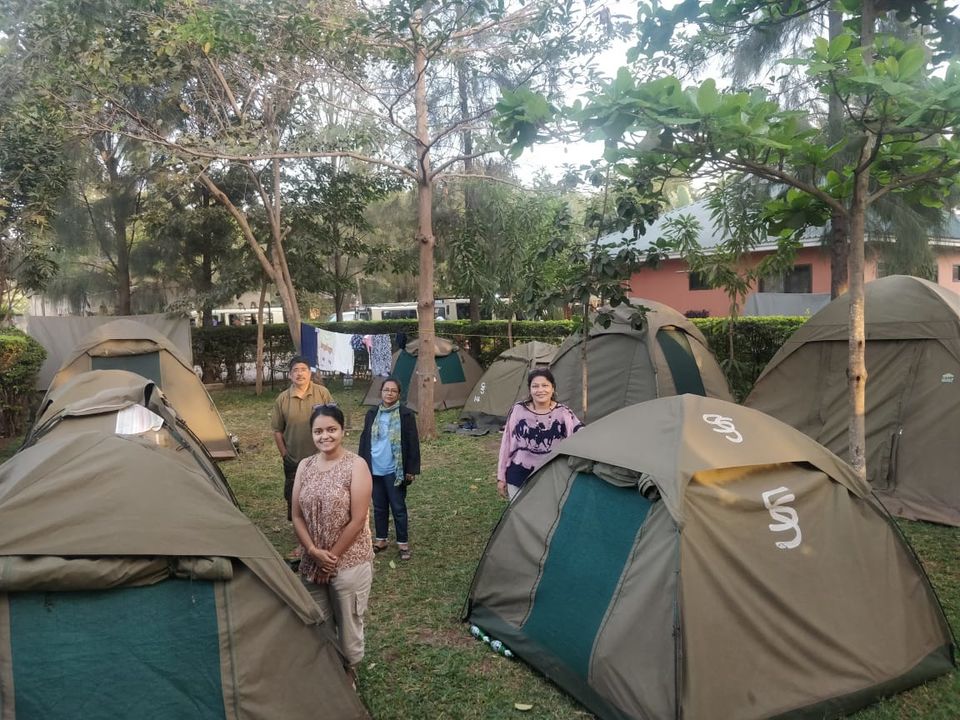 Tarangire National Park is a lovely park in Northern Tanzania. It is the 4th Largest National Park in Tanzania with about 2850 sq km of expanse and is famous for Baobab trees and wild elephants . The concentration of wildlife in this Park is also quite high. We spotted the Vervette Monkey ( with a black face but small in stature ) , red billed hornbills, huge groups of Wildebeest ( also known as the gnu) and zebras & wild elephants at close quarters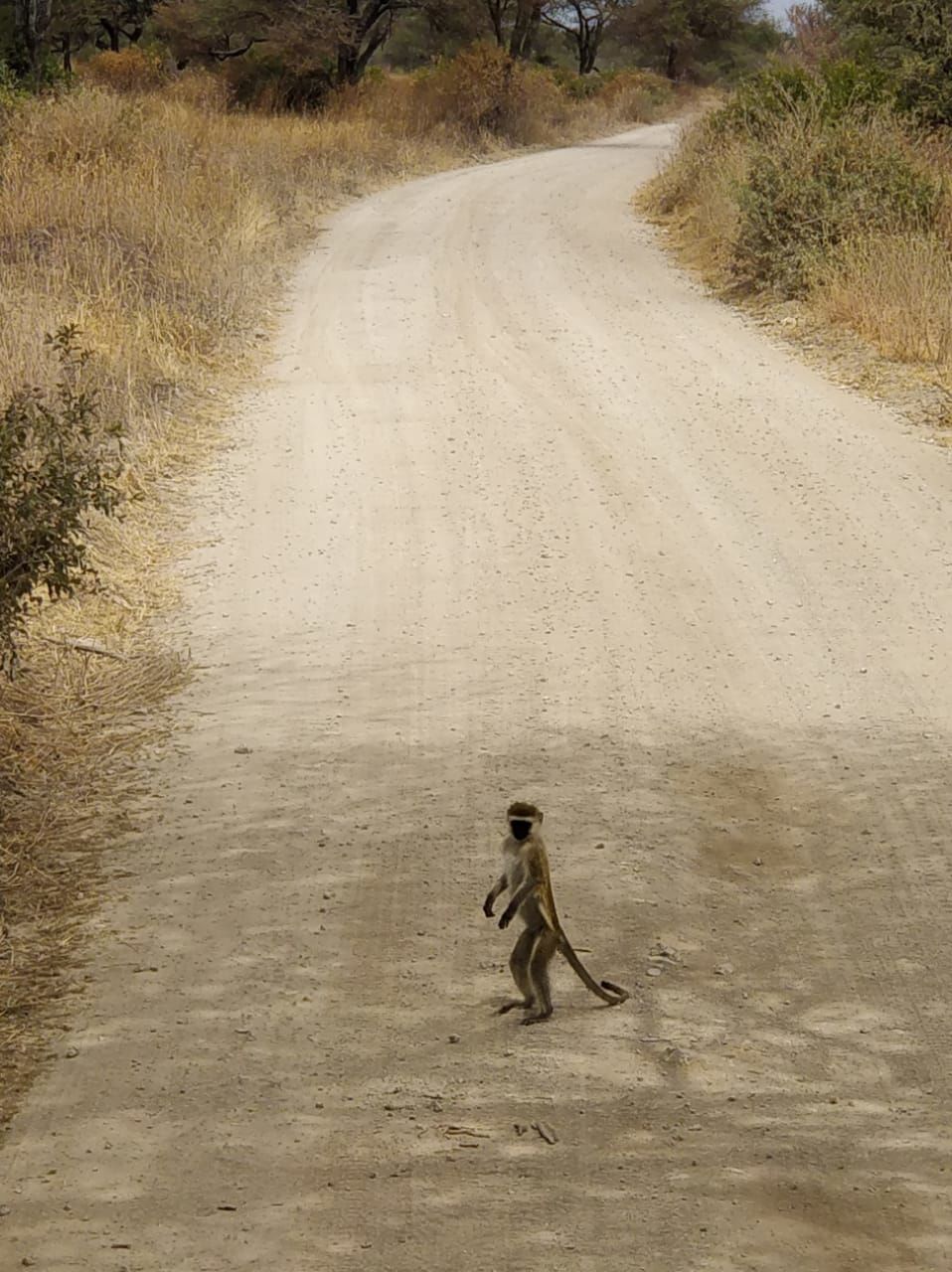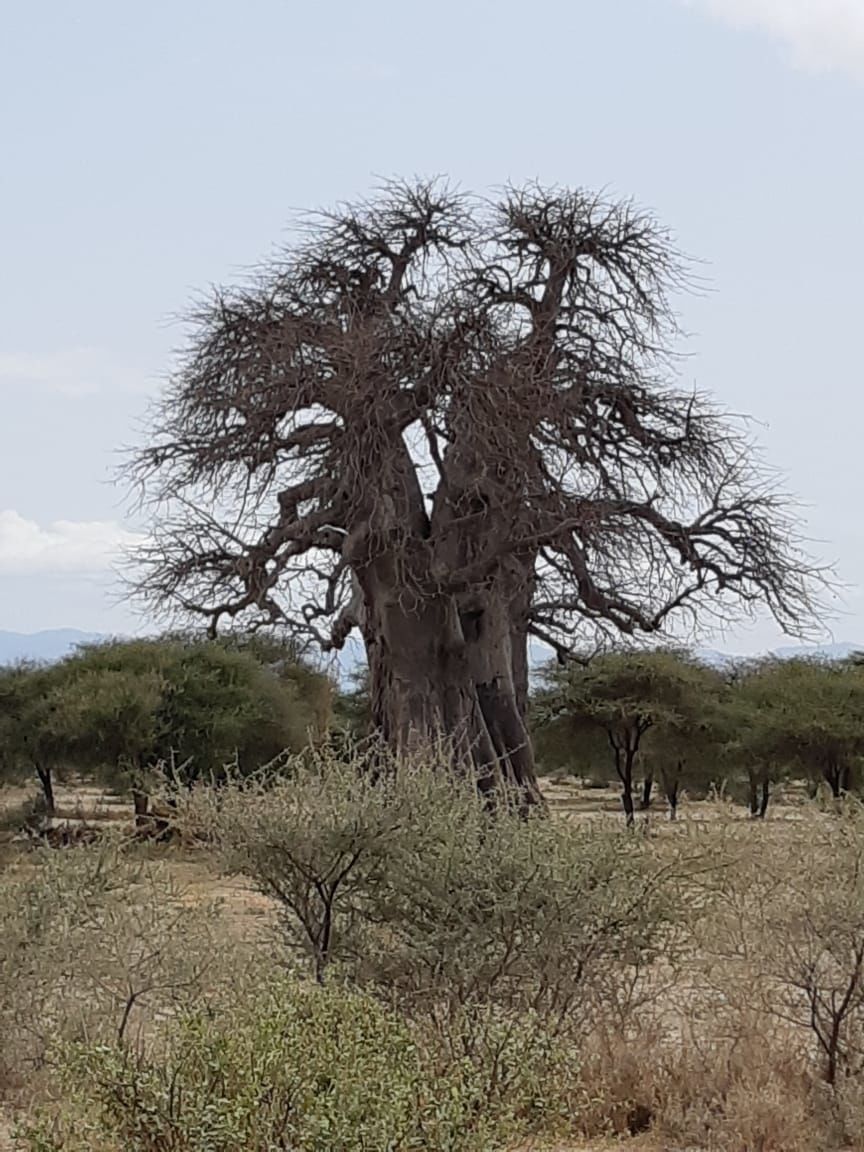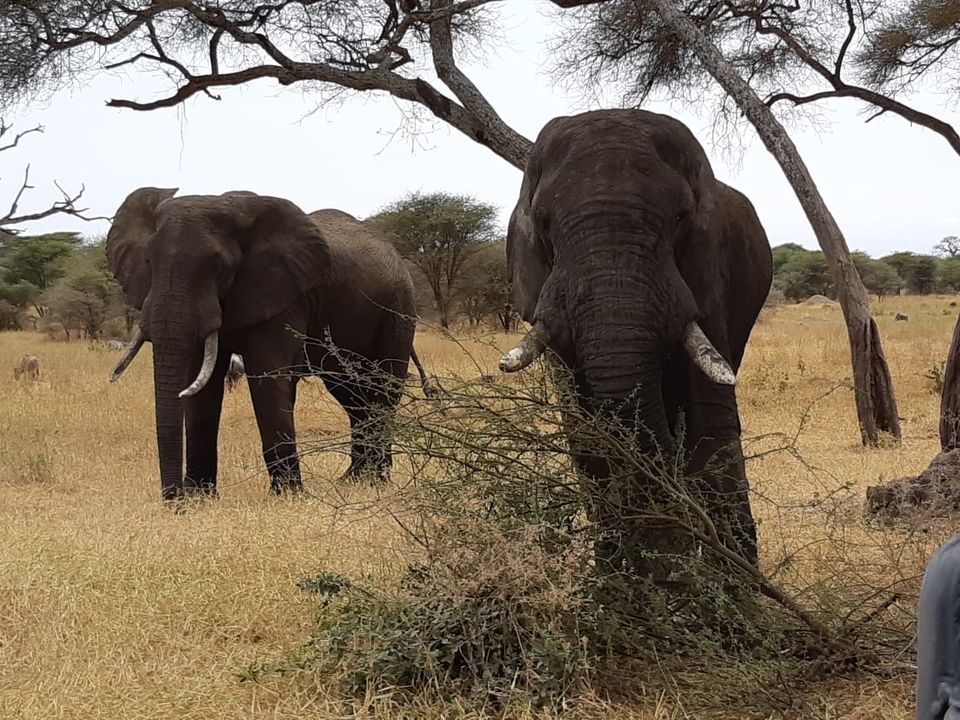 Fact file : 1. Wildebeest and Zebras can always be found together in the wild . Since they both are herbivorous and no threat to each other they complement each other to protect themselves from predators. Zebras have good eyesight & Wildebeest have a good sense of smell. This helps them to remain alert and warn each other in case a predator stalks them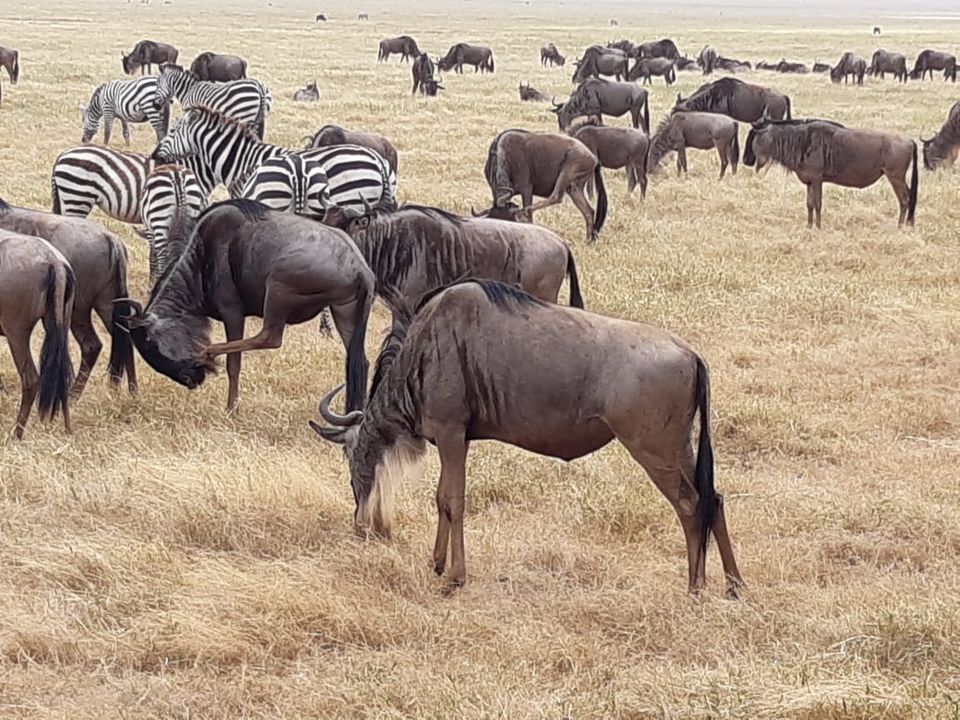 2. Baobab trees store water and when water is scarce in summer , the elephants poke their trunk in the bark of the tree , rip it off and quench their thirst. So where there are baobab trees be sure to spot an elephant close by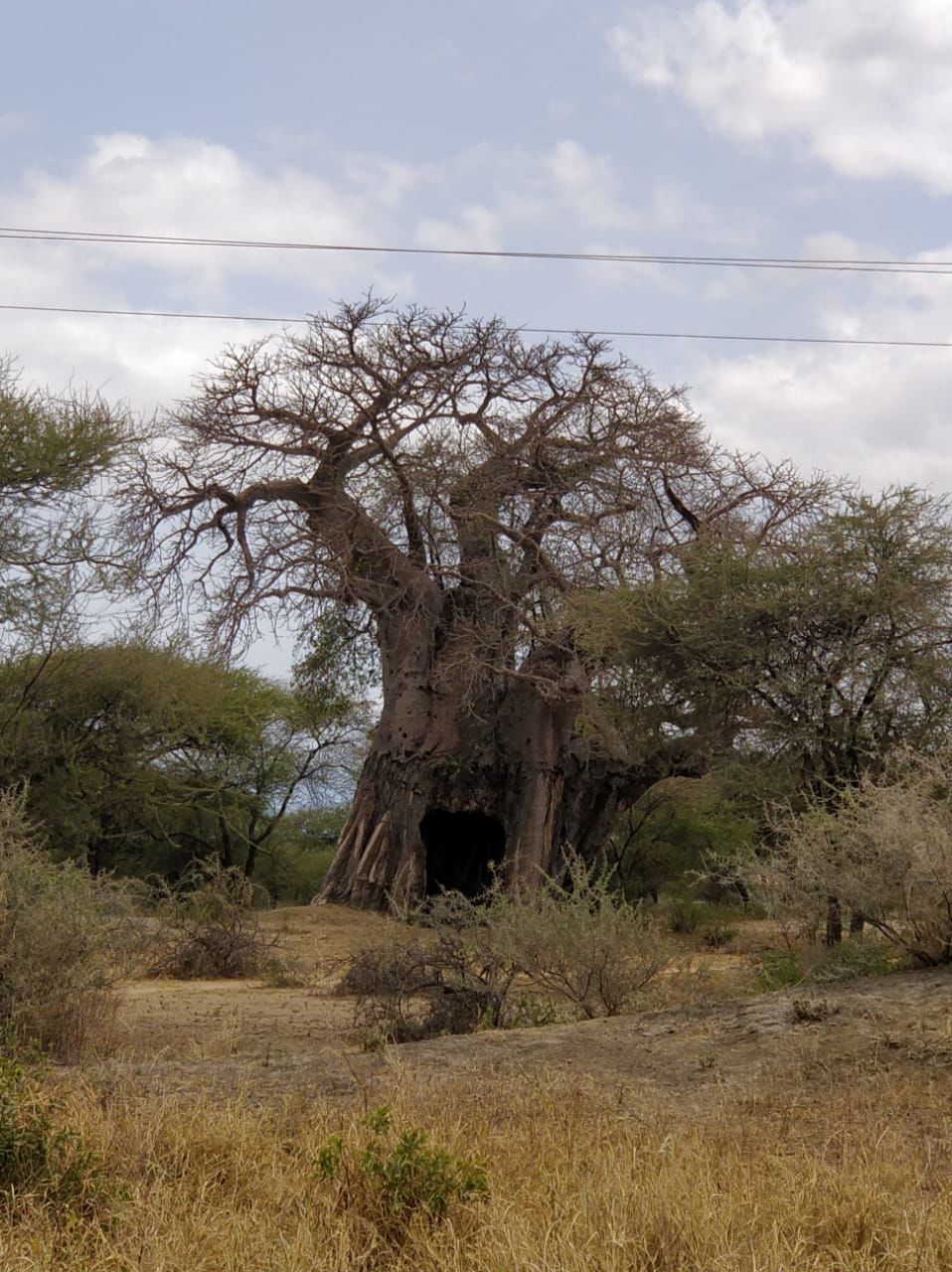 Next morning after breakfast we proceeded towards Serengeti National Park one of the largest National park and the most popular game reserve. It is 14785 sq km . One part of it is a grassland due to volcanic eruptions and barren for long distances and the other part has some forest cover. Gazelles were found more in the grassland part so that they could spot a predator. We had to drive through large expanse of Grasslands to reach our campsite in the middle of the Park. On the way we did a game drive through the grasslands .
Tent Stay Experience at Serengeti : The tent stay at the Campsite at Arusha seemed very simple compared to our tent stay at Serengeti which was in the middle of the National Park . This was a huge public Campsite which had a Cooking area where the Cooks accompanying the tourists cook food for them as per their preference and a Dining area where tables were assigned to each group for their meals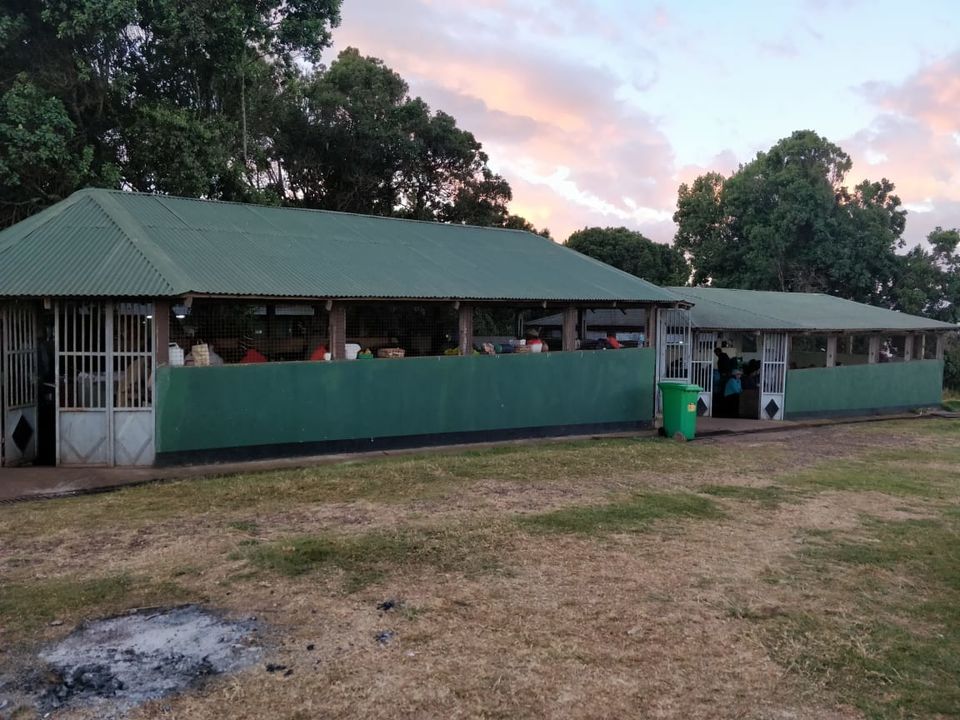 There were about 20-30 tents put up on the day we arrived . There is a no electric fencing around the campsite and wild animals are allowed to roam about the premises at night. There are separate Washroom facilities for men & women but situated at a distance from where the tents are parked. We were instructed not to come out of the tent at night unless someone urgently had to use the washroom and and if at all they needed to,they had to carry a powerful torch with them since the entire campsite area was enveloped in darkness .Also we were not allowed to keep any meat items or fruits inside the tent lest they attract wild animals.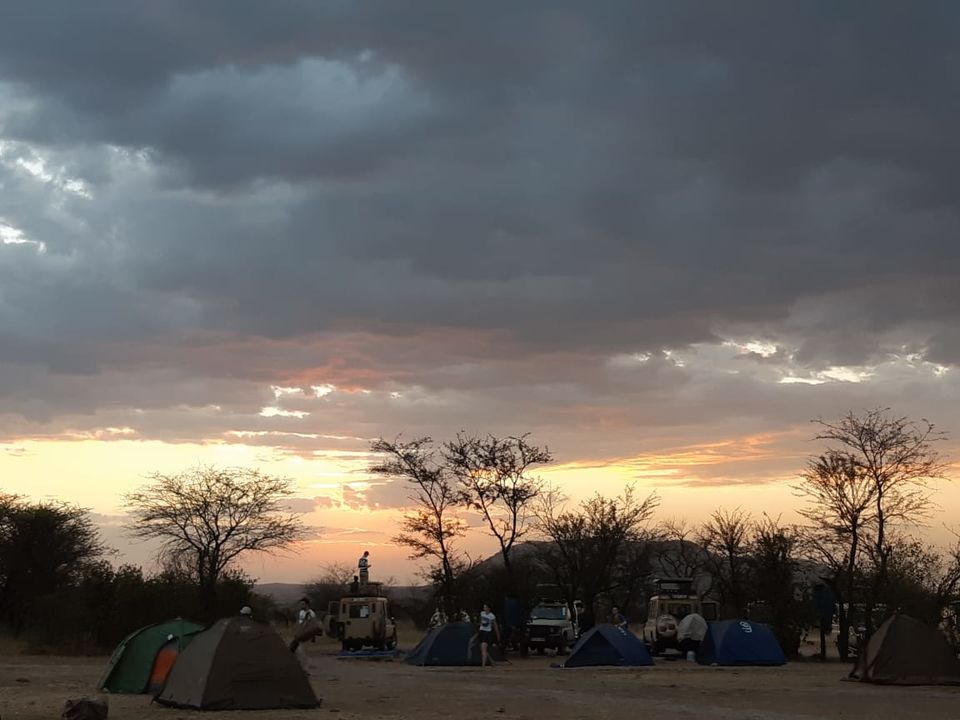 This experience was the most thrilling experience of my life. We spotted deer grazing around our tents in the evening . Spotted a pack of hyenas outside our washroom gazing intently at us through the bushes in the dark . We had visitors like the wild fowl, rabbits and hyenas outside our tents at midnight. We could also hear an occasional roar of a lion from the forest.It was an sleepless night but more out of excitement and thrill than fear
Game sighting in Serengeti : Was a unimaginable experience. We left early morning at 6 am for a Safari since our driver explained that we could get to see the Lions enjoying their midnight kill in the wee hours of the morning. And believe me we were not disappointed. Serengati Game Reserve is the mother of all Game reserves in Tanzania.
We had awesome sightings of herds of Cape Buffaloes ( they can give the lions a run for their lives ) Lionesses with their kill, Hyenas trying to scavenge on the carcass of a wildebeest, Two male lions with an antelope kill resting under a tree, a Old male lion feasting on a deer, hordes of giraffe ( we had to stop our jeep for 10 mins to allow a herd of giraffes cross the road) ,a dazzle of zebras and the wildebeest,a pride of lionesses with their playful cubs ( the mothers lazily basking in the sun but keeping an eye on their naughty cubs ) and the highlight of the day were two lionesses just next to our jeep intently trying to catch their prey a group of zebras oblivious to the fact that there were humans around them.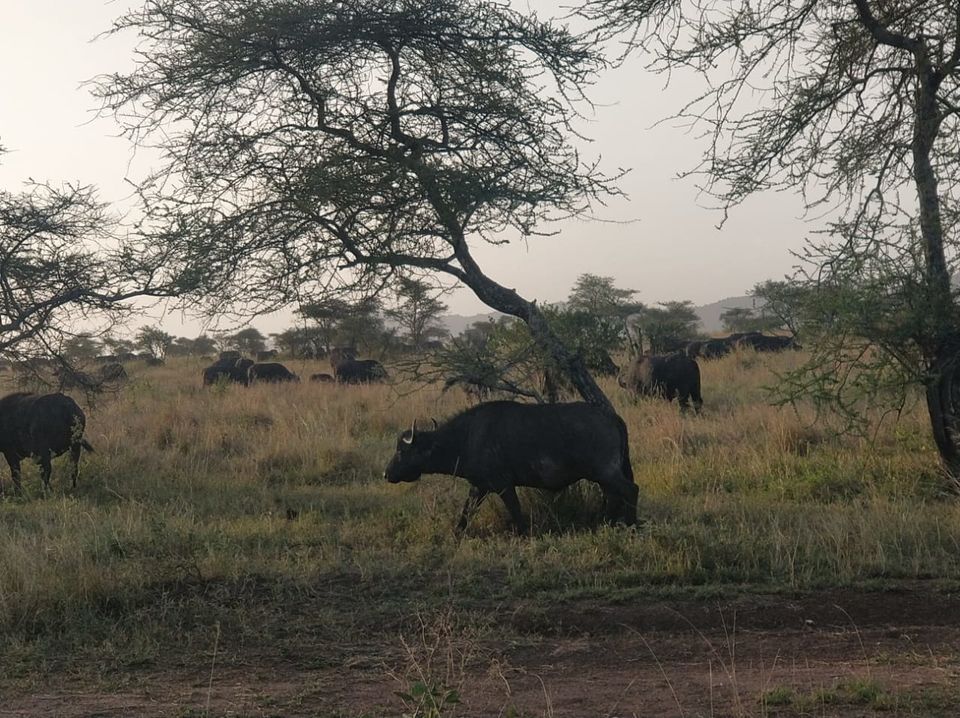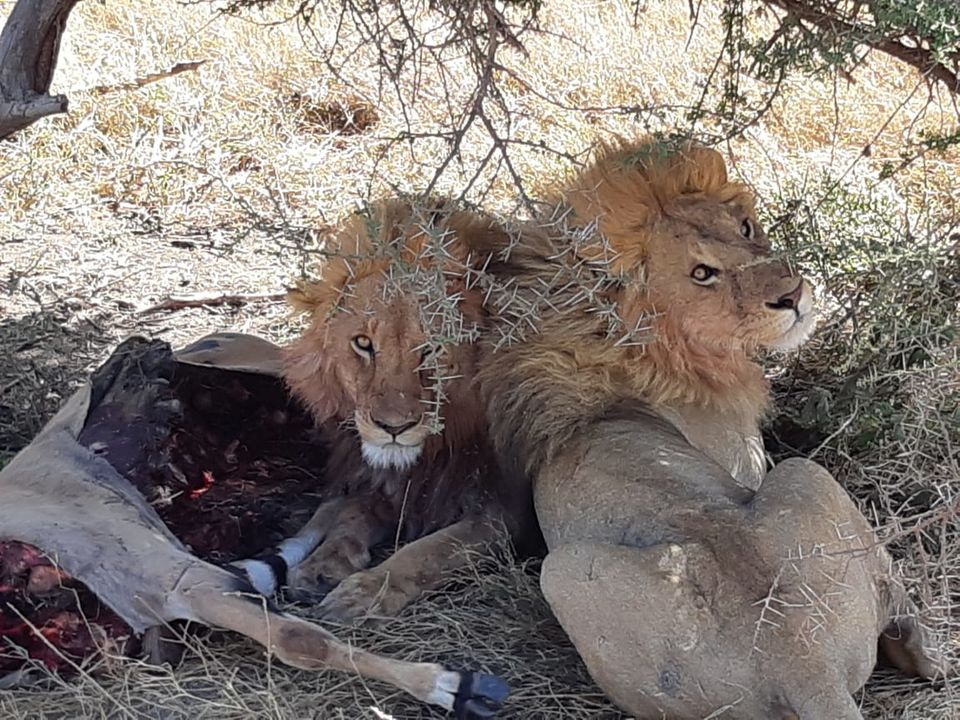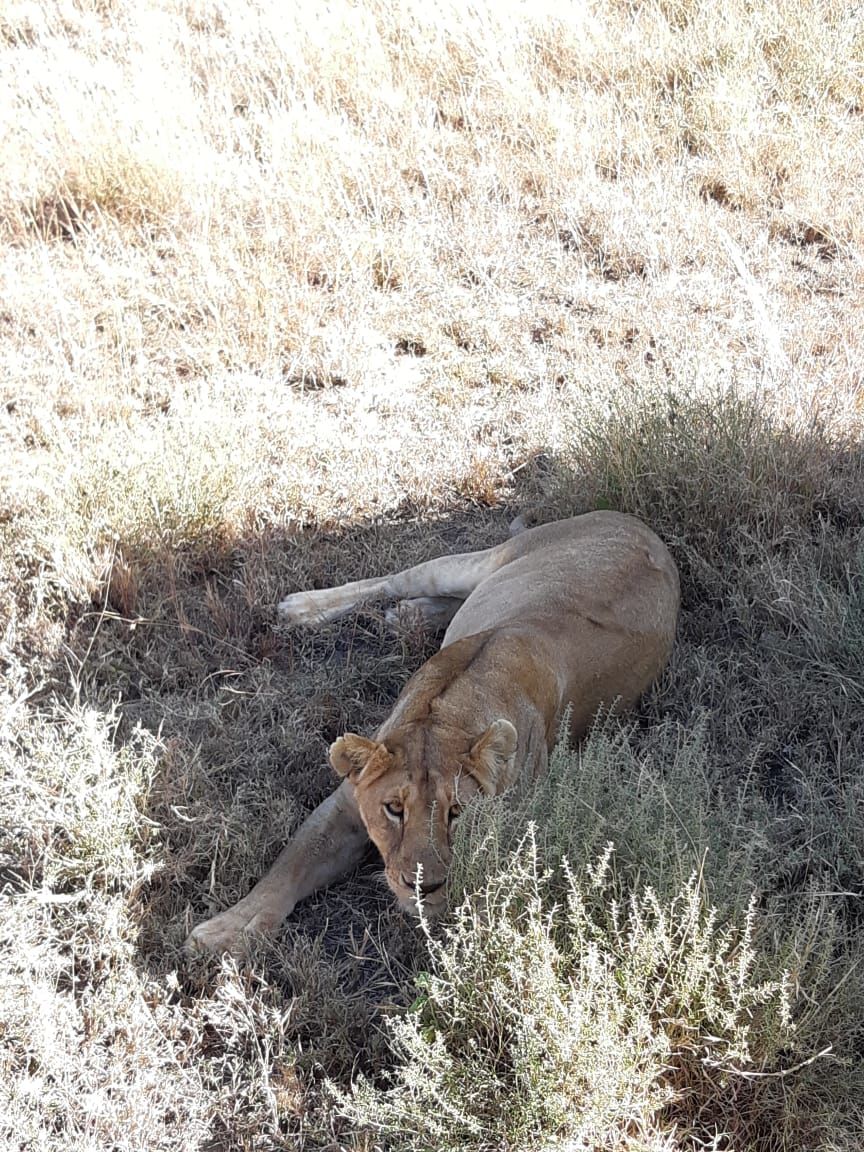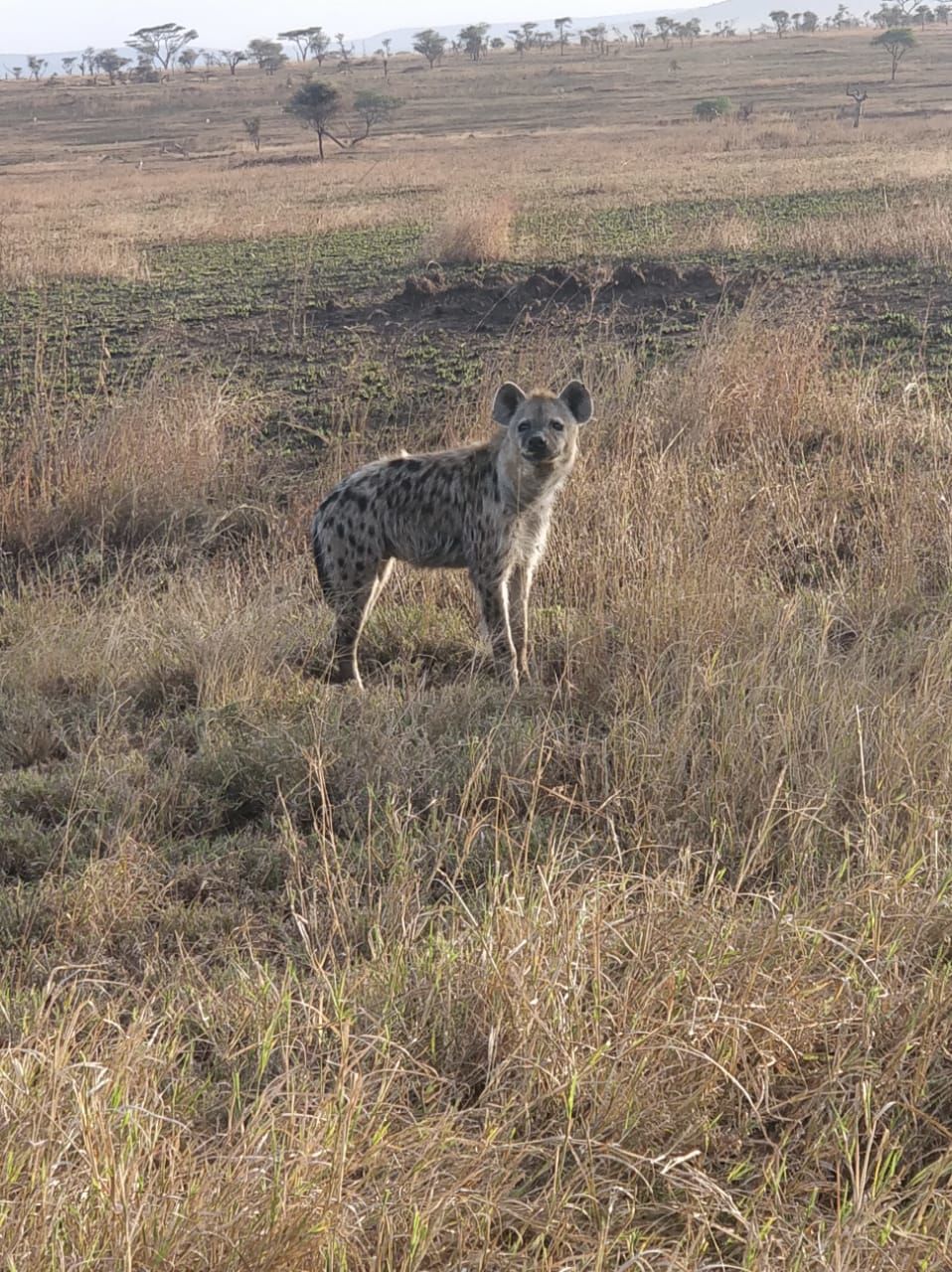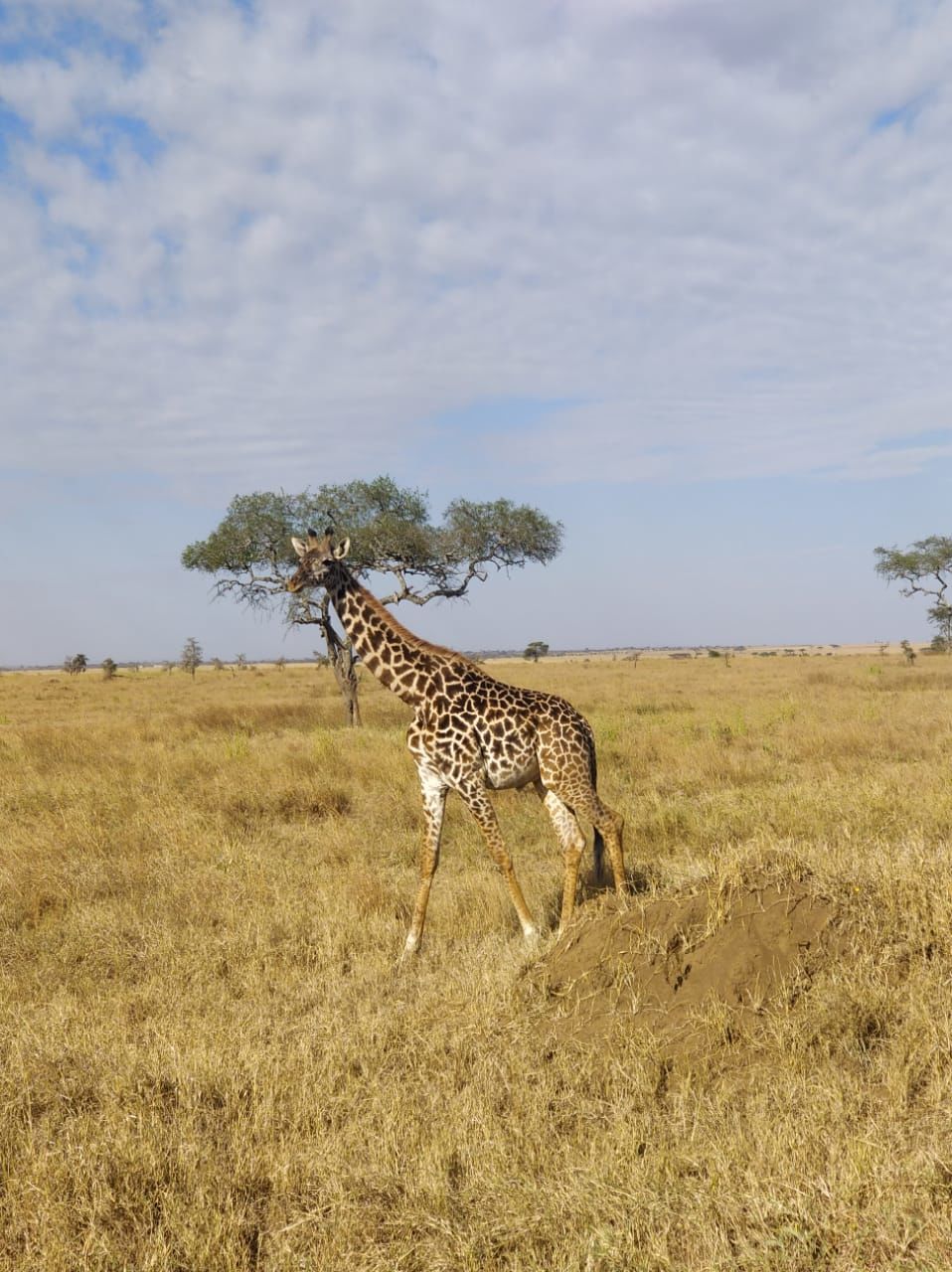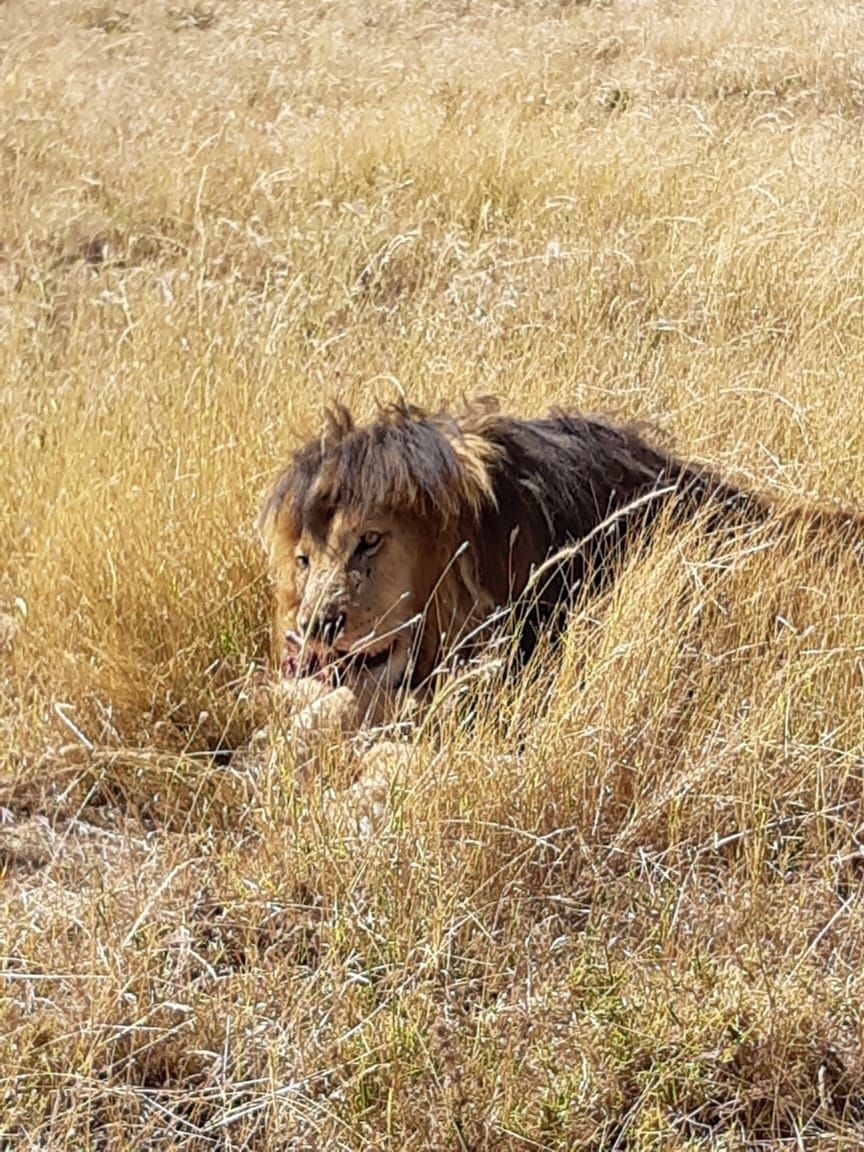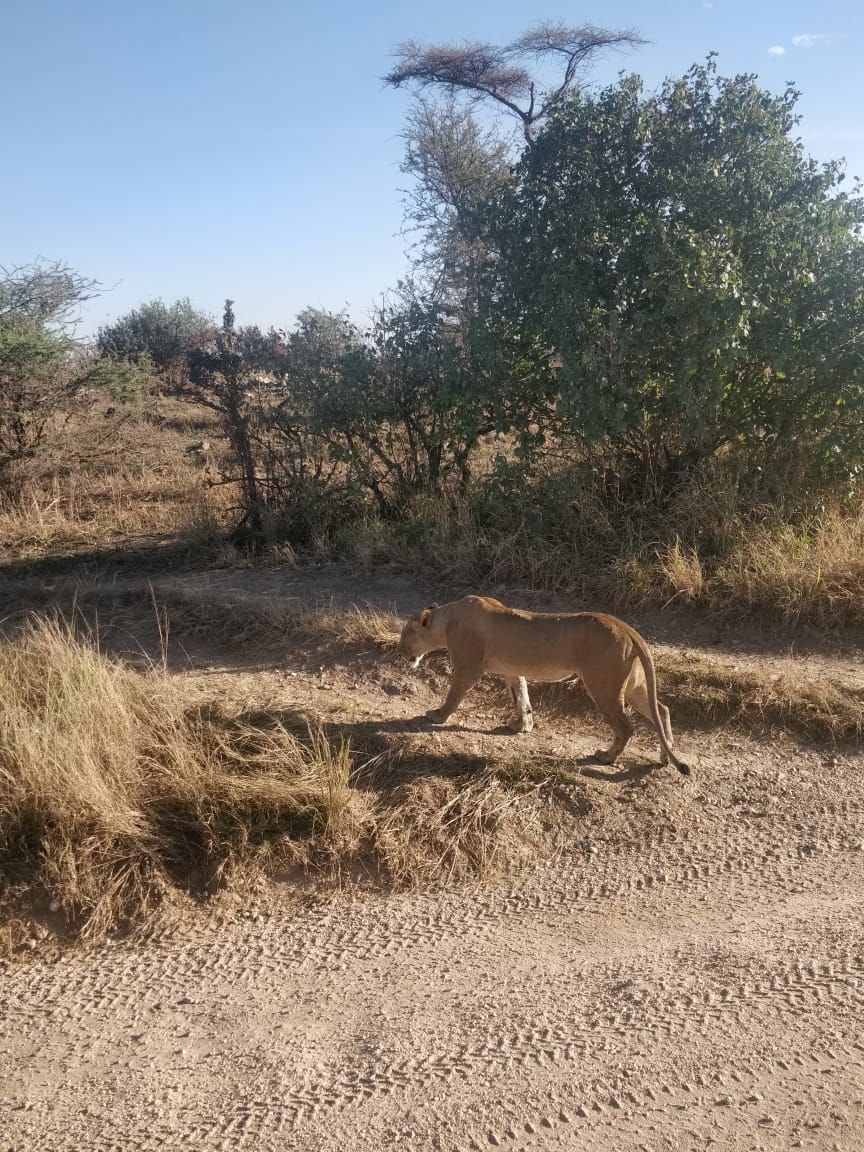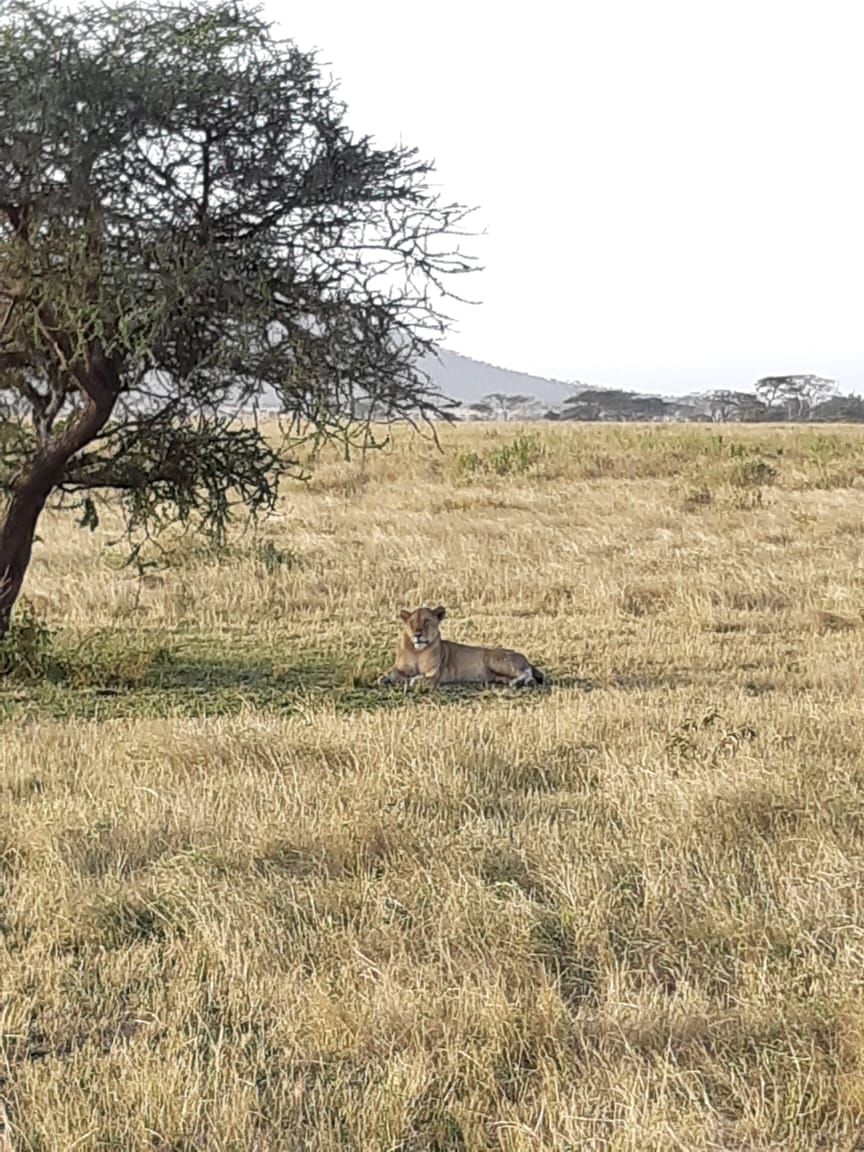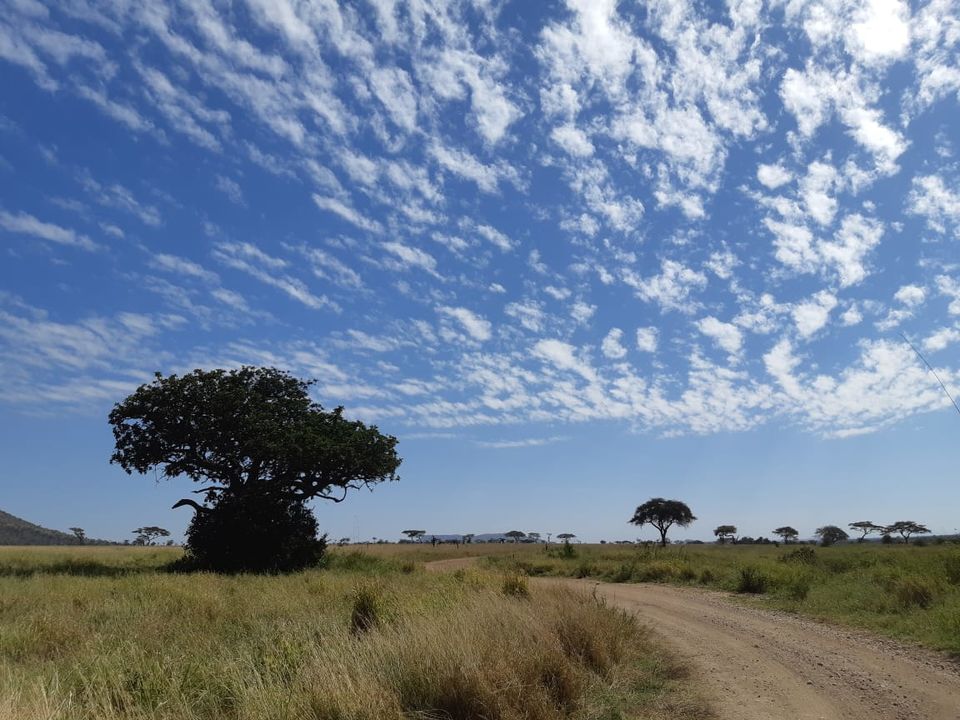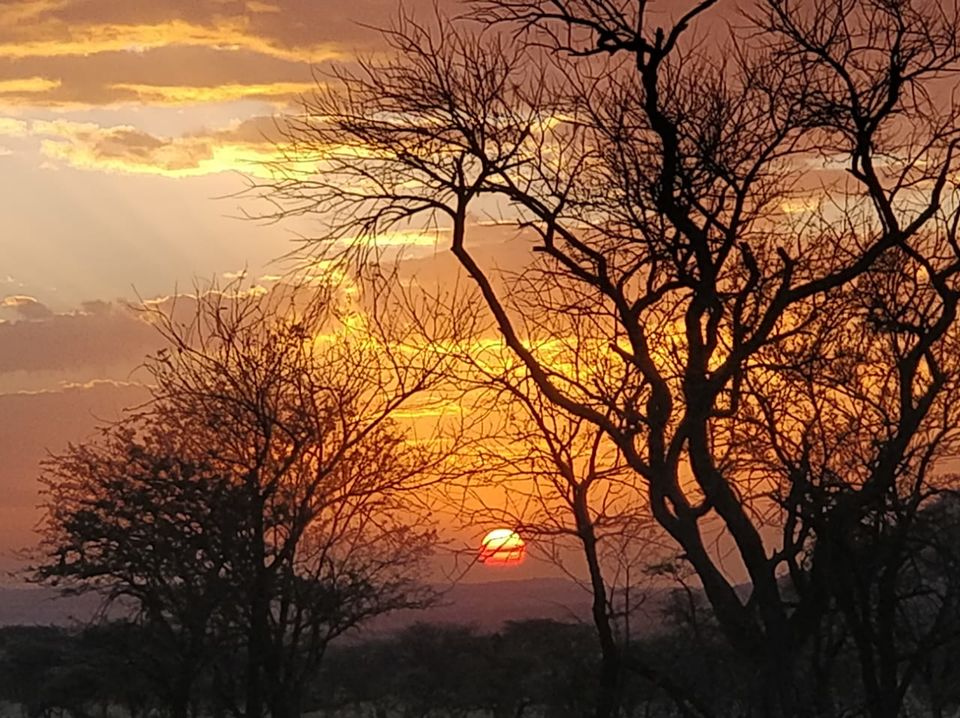 Next morning we were off to Ngorongoro Conservation Area or Ngorongoro Crater where again we camped in tents ,but this was an enclosed area. Enroute we visited a Masai Camp and interacted with the Masai people. It was quite chilly at night but we were snuggled comfortably in our tents ,happy and content souls to sightsee such majestic animals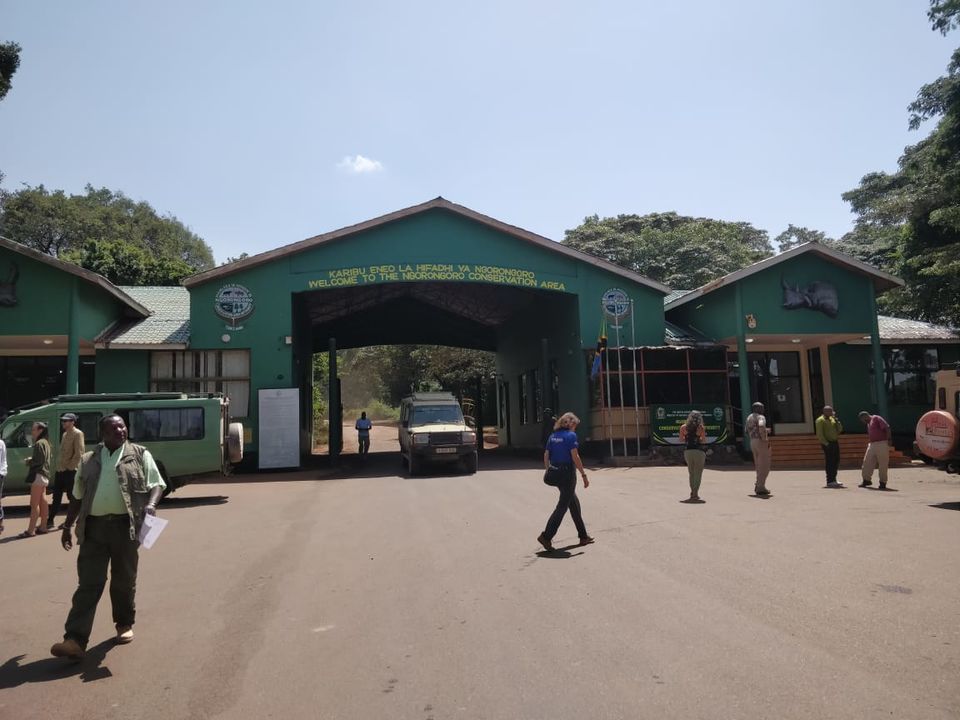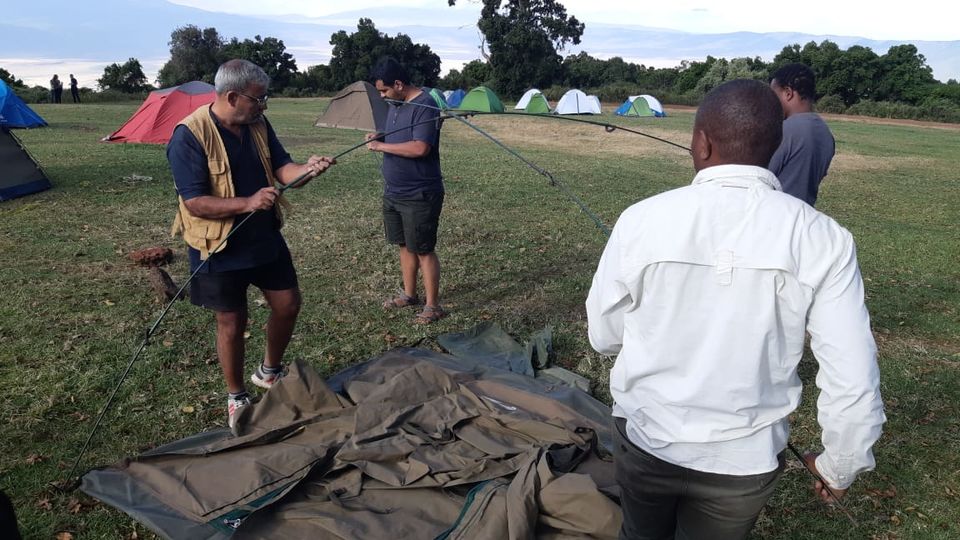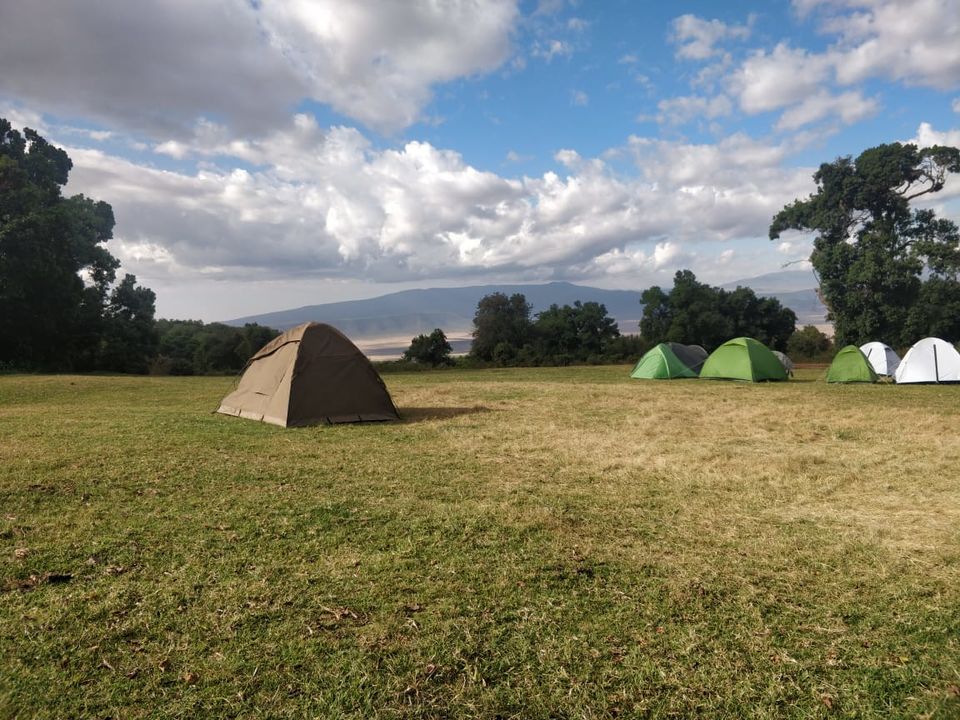 Ngorongoro Crater is a crater formed by a volcani eruption caused three million years ago. The locals ( Masaai) , domestic animals and wild animals reside in the crater. The Ngorongoro Campsite is situated at the rim of the crater and we have to move down towards the Crater to spot wildlife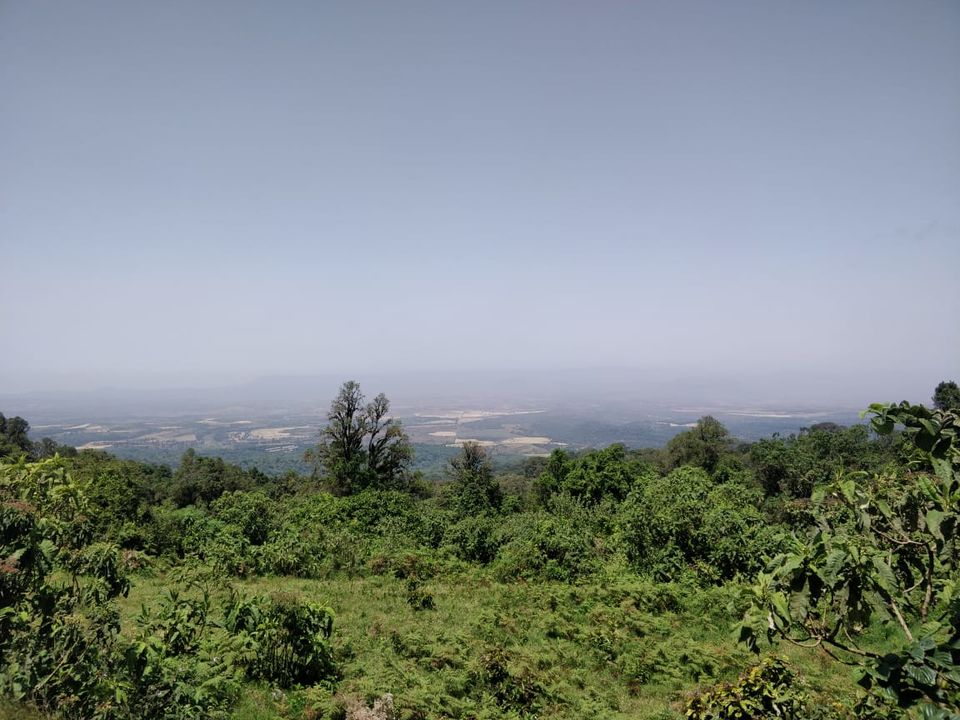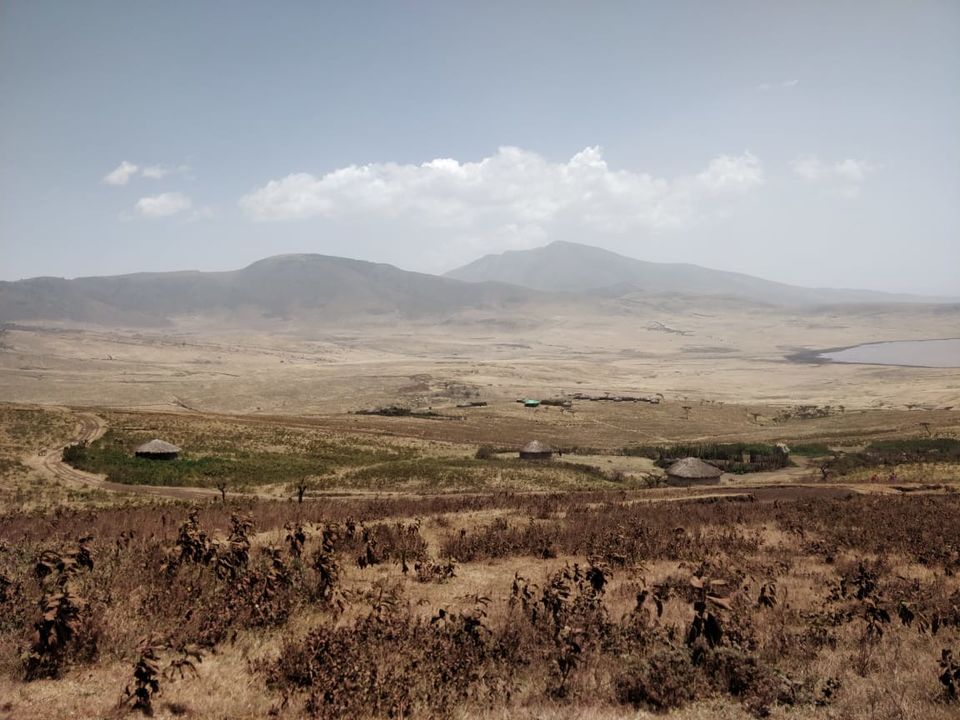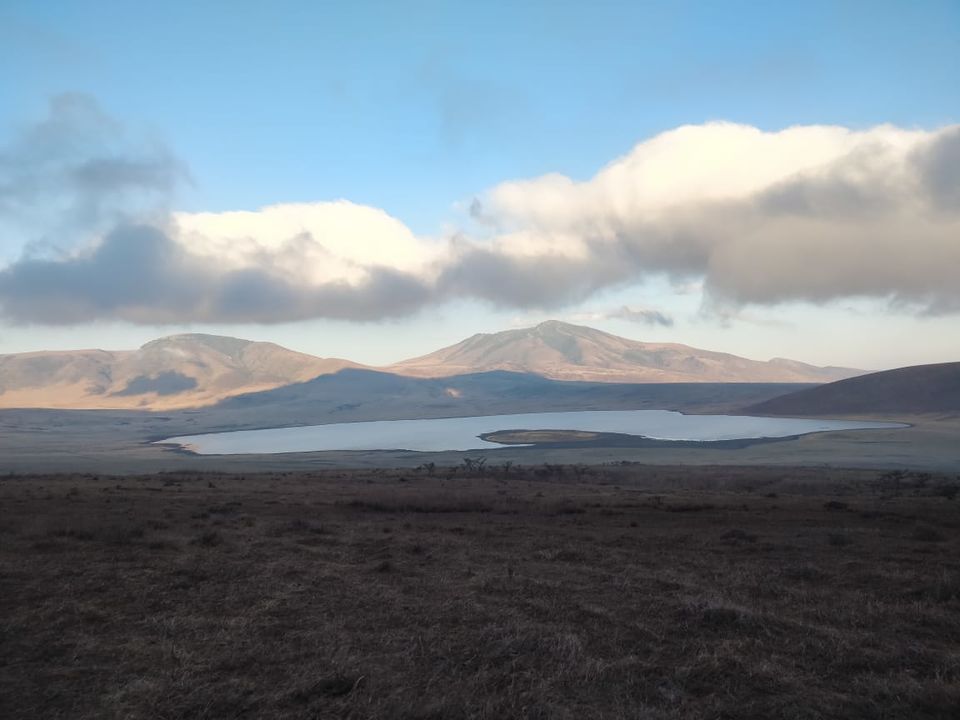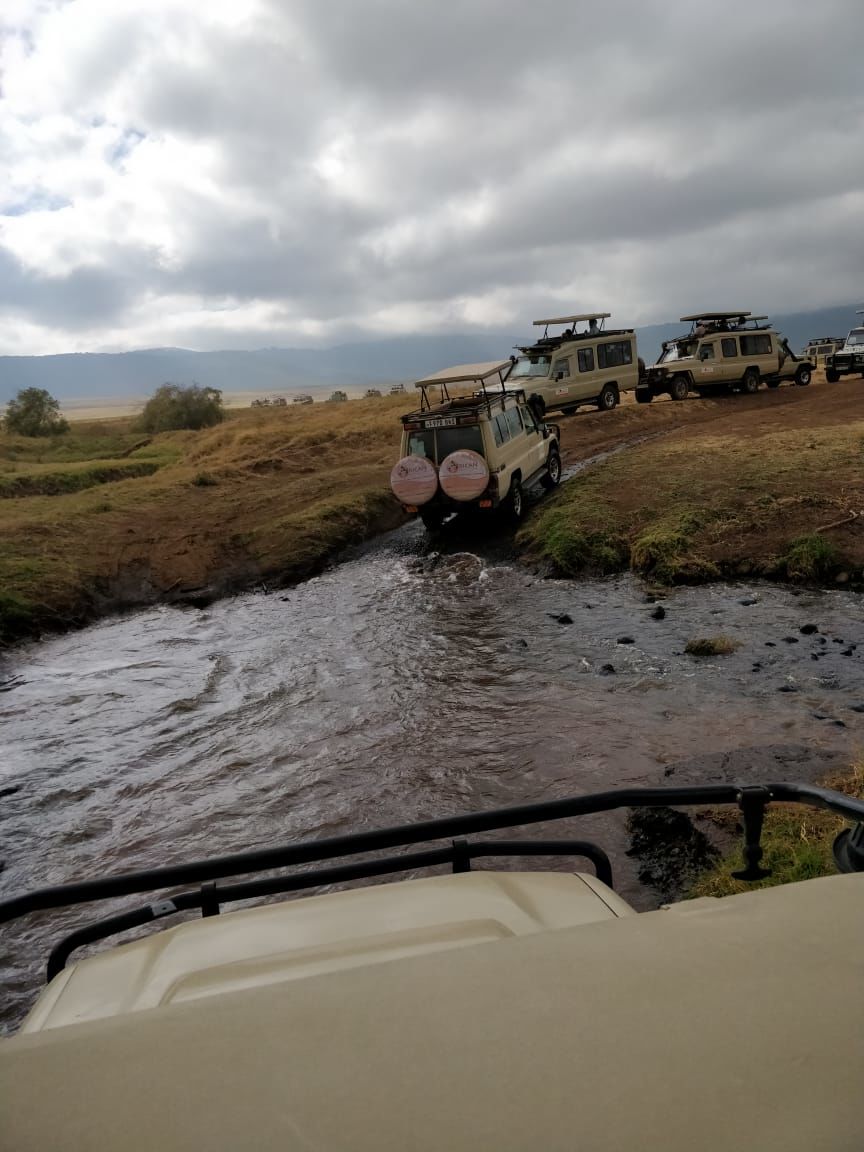 And weren't we lucky to spot the elusive leopard on a tree. It was camouflaged but our guide spotted him. After a patient wait of 15 mins he finally decided to climb down the tree and give us a photo shop moment. Will treasure that moment forever.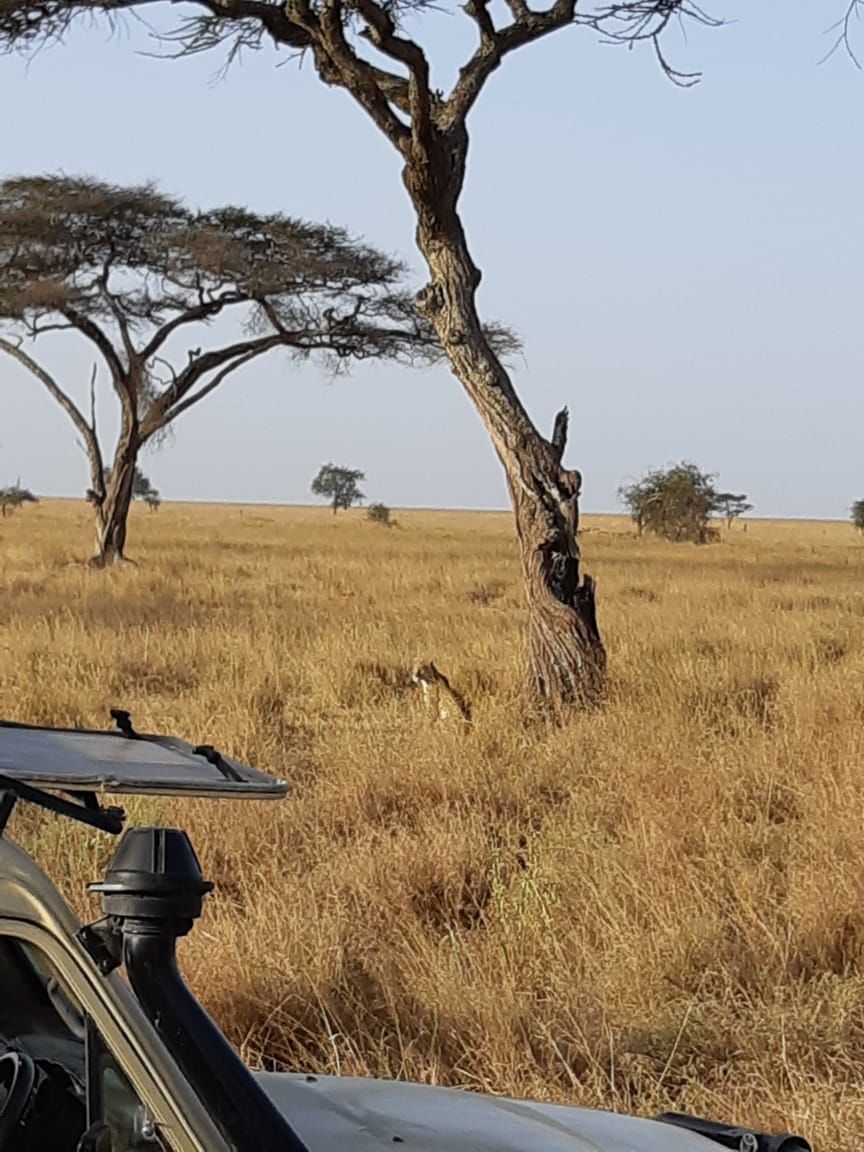 And our group was the luckiest cos we were the only ones amongst the hundreds of jeeps on the route that day to get a glimpse of a Cheetah and had the thrill of following him at a distance for some time before he decided he had enough and sprinted away
It was a Nat Geo Live moment for us
In Ngorongoro we finally managed to see the Rhino. It was quite at a distance but we spotted him with our pair of binocs. Apart from the Rhino we spotted Ostriches, Grey Heron, herds of Elephants ,Flamingoes Pride of Lionesses with cubs, Lions . It was an beyond imagination trip
Off from Ngorongoro to our last destination Lake Manyara National Park. This park is similar to Arusha National Park with a lot of greenery and water bodies . Spotted large water bodies with hippos submerged in them ( the hippos looked like big rocks with just their back glinting in the sun ) and a prolific bird life.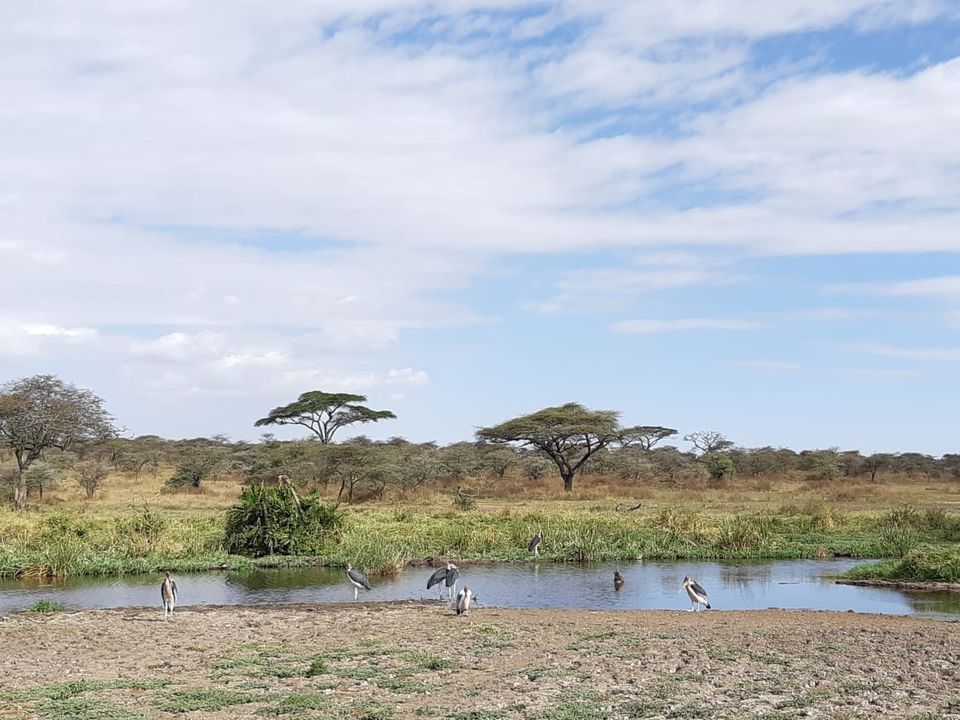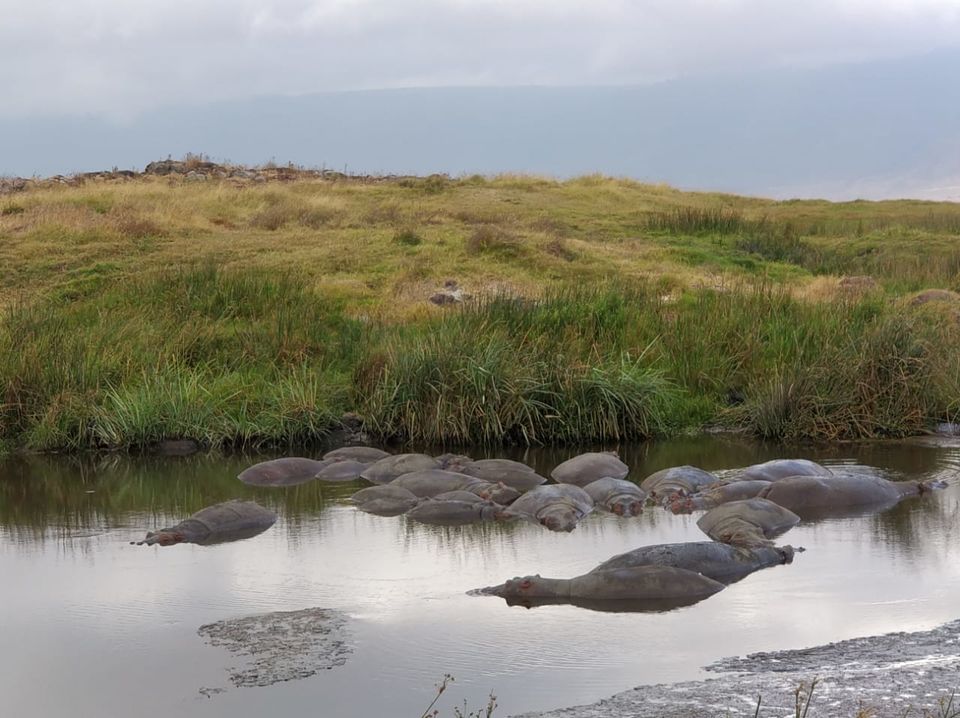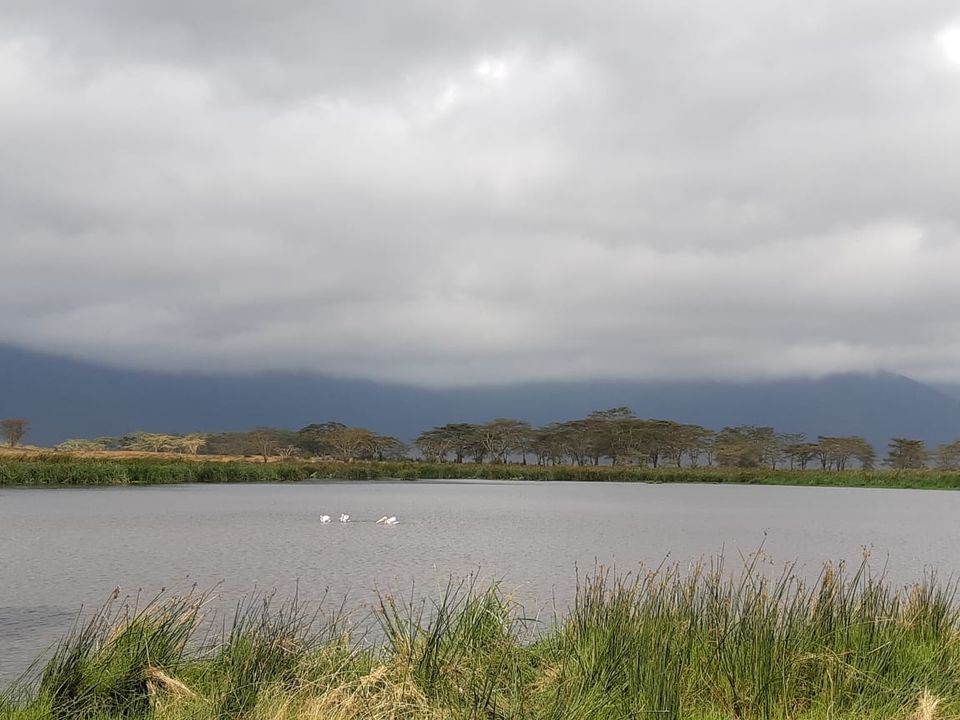 After a satisfying Safari the last day was shopping at the town of Arusha. Purchased African masks , trinkets , shawls from the town market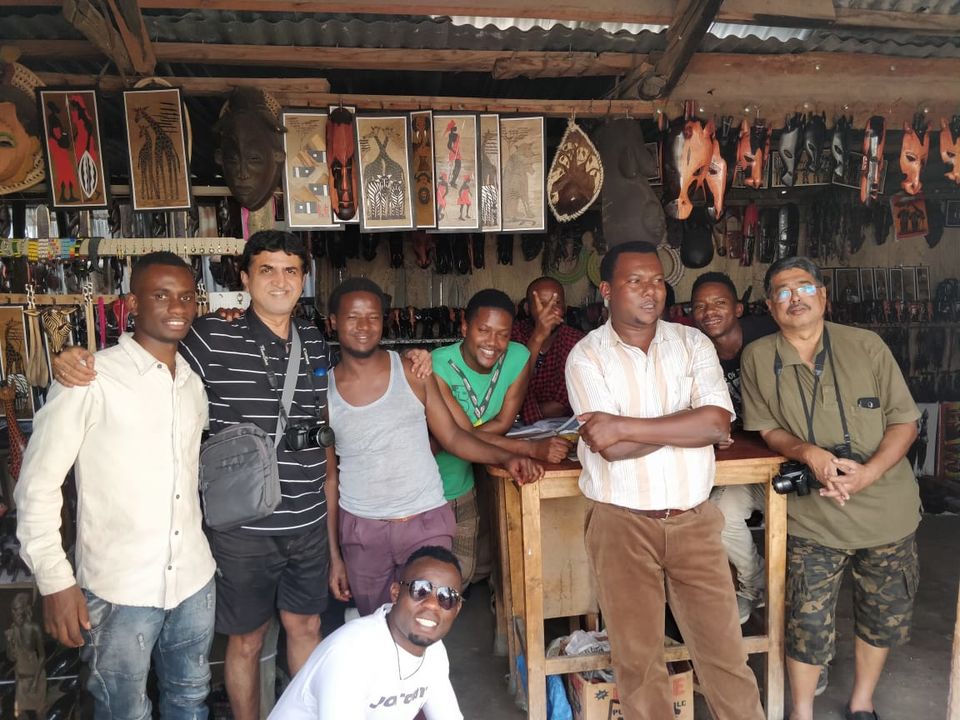 Off to Mumbai via Kenya Airways with a stopover at Nairobi
Tips for a Safari :
1. Currency used by us was USD for shopping and small expenses 2. The afternoons are hot and evenings chilly. So arm yourself with caps / scarfs and sunglasses for the afternoon tour and warm clothes for the evening . 3.Wear neutral clothes to blend with the surroundings 4. Carry a good Camera ( DSLR are preferred ) and a pair of binoculars ( you may miss out on something important which won't be seen with a naked eye) 5. Insect repellent and an allergy medicine 6. There are tents of various budgets ranging from luxury to the basic and of different sizes available.Some are larger with beds and other amenities . However the basic tent is also quite comfortable.
Like I have mentioned earlier, spotting the Big Five Game animals in their natural habitat is a sign that your trip has been fruitful . And we could spot all these majestic beasts .
I recommend everyone who's reading this to try an Safari atleast once in a lifetime. The thrill of seeing wild animals at so close quarters in their habitat can't be expressed in words. You have to see it to believe. The memories and experience is unforgettable