I have been travelling to Ladakh for many years, and in this time I have made many friends. My friends, who I believe are the real storytellers of Ladakh, have magnified my vision of this surreal mountain town and made me realise that it's extremely important for other people to influence your thoughts while on the move.
Four years ago, I decided to document my travels through a camera, but most of it was going to Ladakh, because I just could not get enough of it. Today, I show you some snapshots with 4 years of unconditional love and respect for the mountains, and the Ladakhi people. This is a photo-story about ordinary and incredible people.
Let me also mention, while people may come and go, the mountains will forever remain my most intimate friend.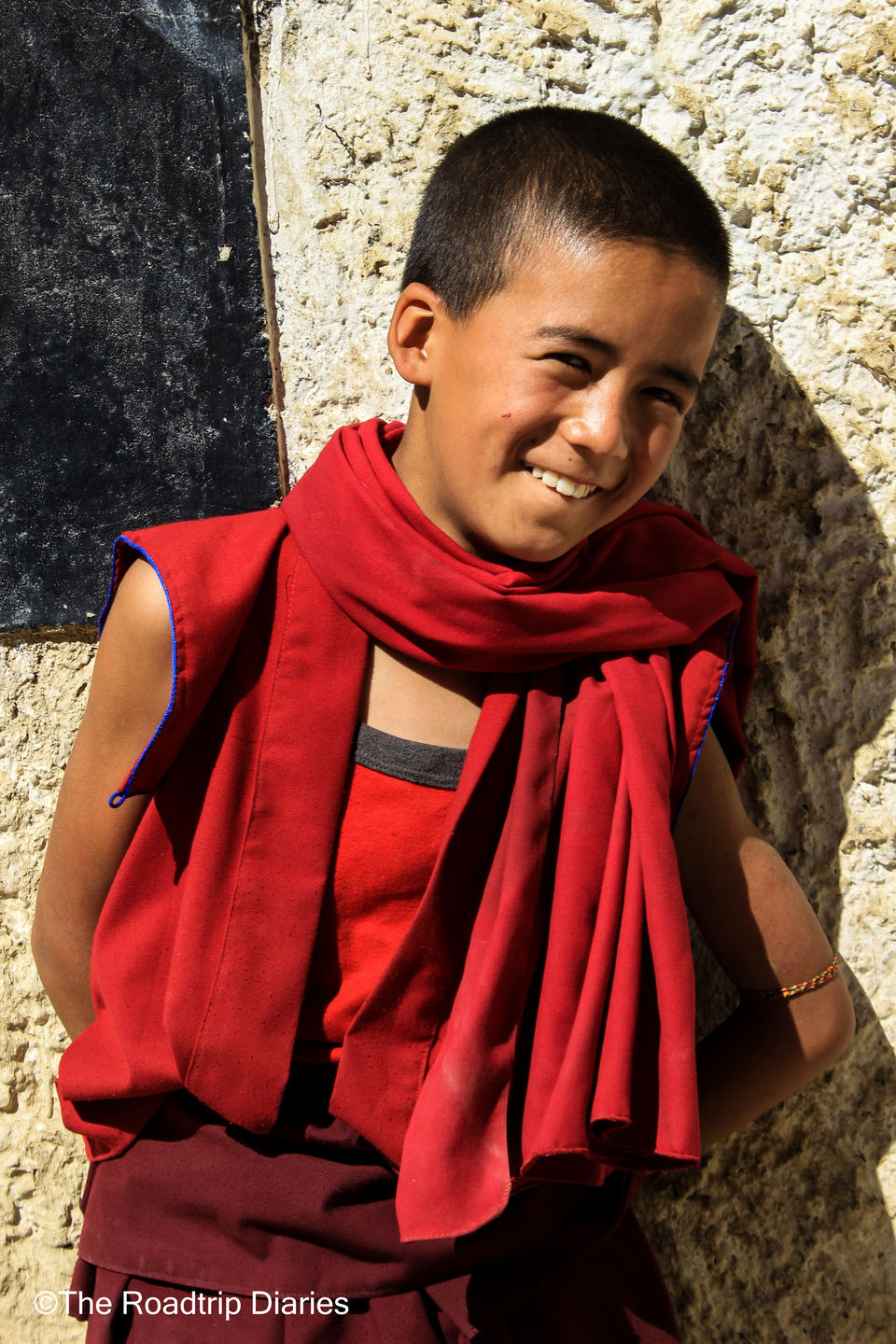 The year 2013 was the first time I visited the Lamayuru Monastery. It was here that I befriended two young bhikkus, aged 1 and 4. After 4 years when I visited the monastery again in 2016, I met the older one who was all grown up, but as naughty as ever. Funny thing was that he recognised me too. Out of the swarm of tourists that visit Lamayuru every year, maybe our acquaintance was the beginning of a deep friendship.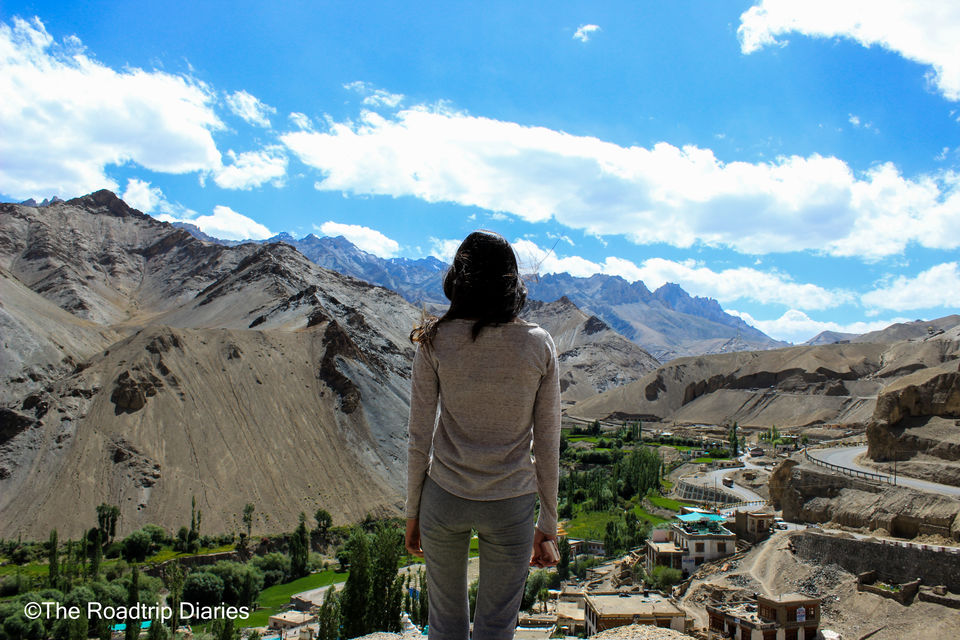 Friends, who forever support you in whatever you do, no matter how whacky that thing might be are true gems of your life. Keep them close. Nurture your friends who accept all of you, with your flaws and your perfections.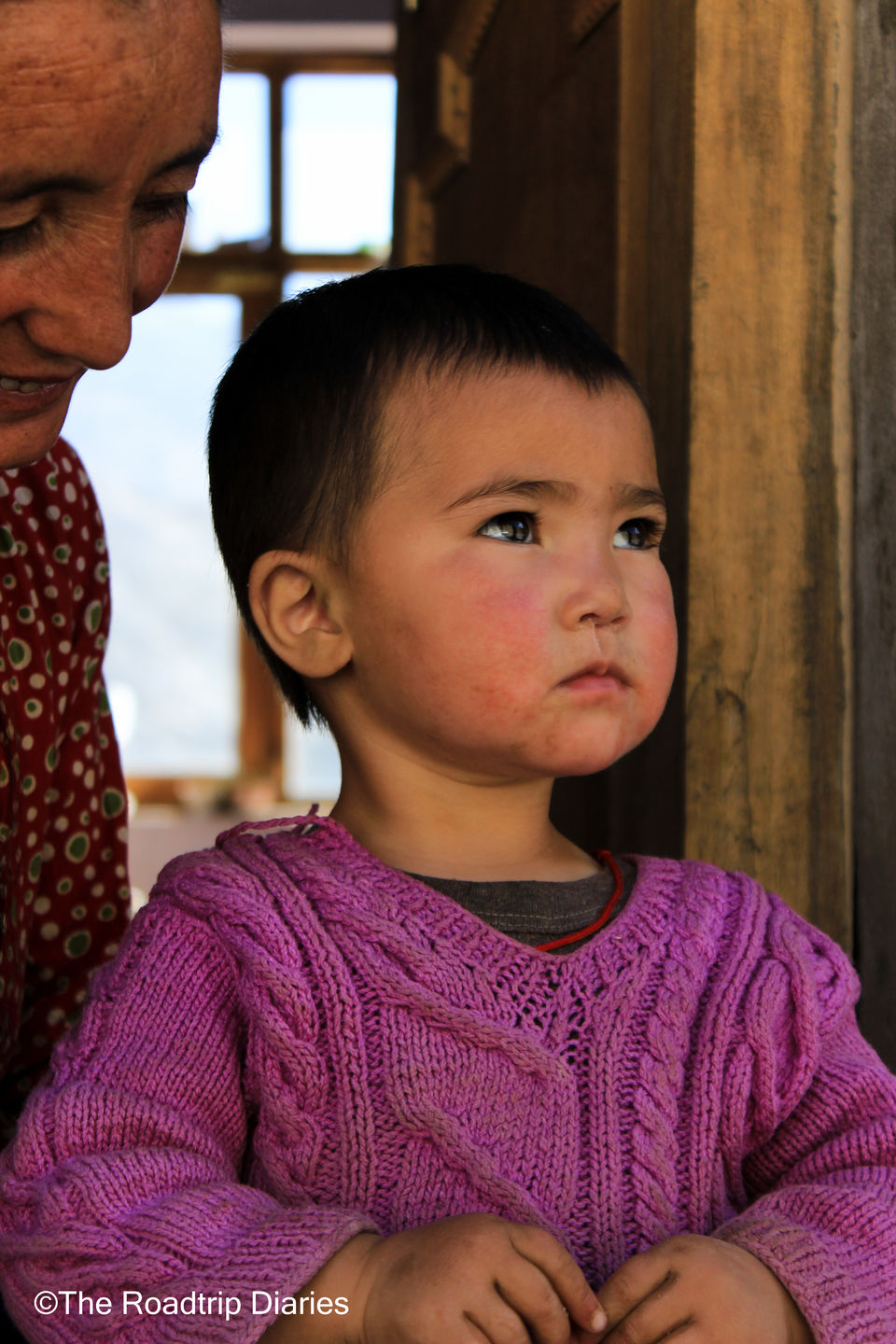 Just outside the Lamayuru Monastery, is a cute little restaurant that we Indians would rather call a 'dhaba'. It's called the Lamayuru Kitchen and serves typical homemade Ladakhi food. The restaurant is run by a family who lives just next door, and this is their cute little daughter. In Ladakh, a young girl is called Cho-Cho, and this is how all baby girls are addressed by relatives or strangers. This little Cho-Cho had ruffled pink cheeks, burnt with the crisp high altitude dry weather, a running nose and fearless sharp eyes.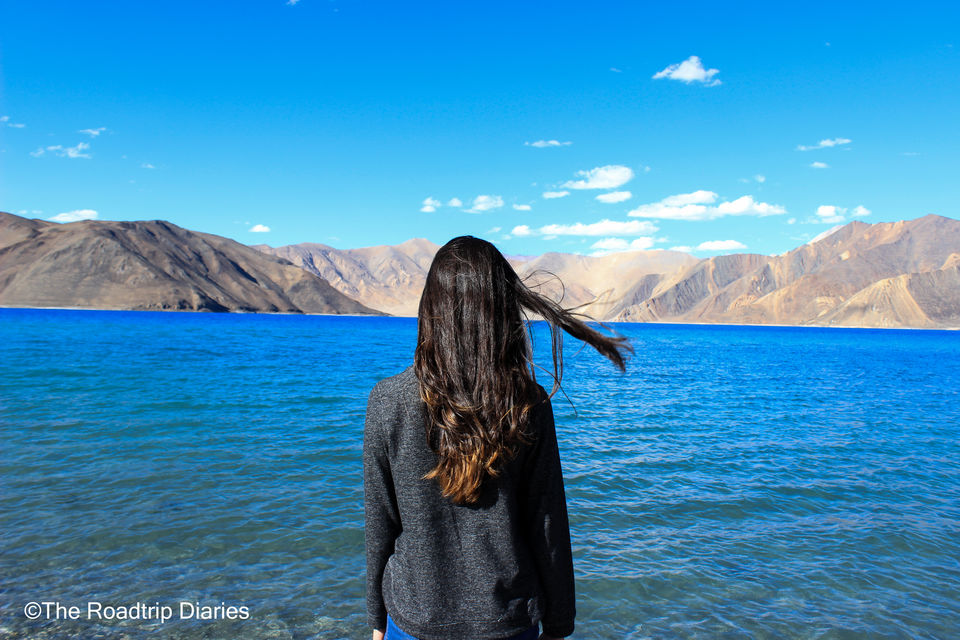 When you've been travelling alone for a really long time, sometimes you want a person who can listen to all the things that cross your mind. Your fears and your passions are all very welcome, without being judged. Sometimes you need a person who can be a witness to this amazing journey you're on, hold your hand and say, 'You know what, you're alright kid!'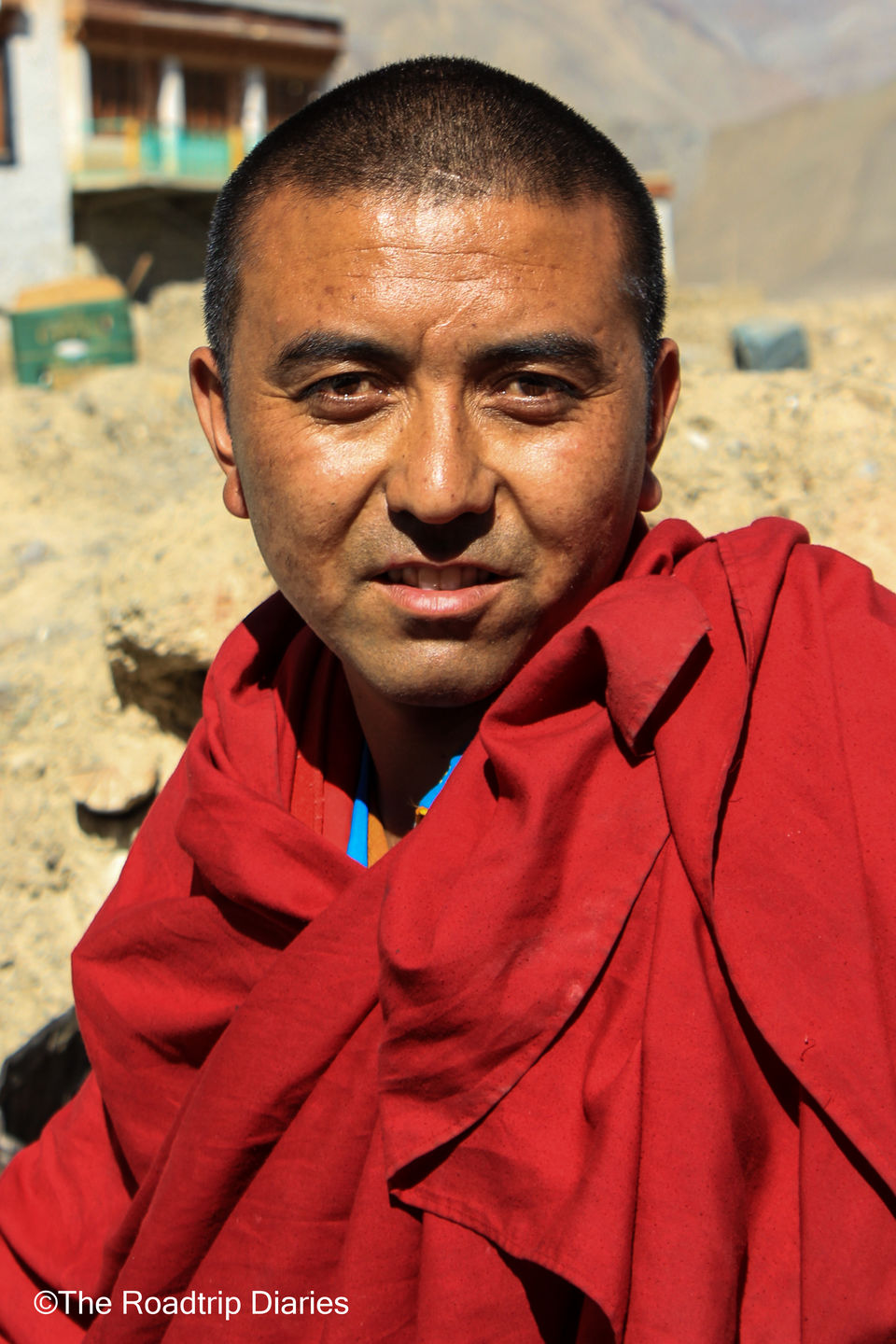 Meet Sangrup Lama, who is well-known in Leh for being a highly well read monk in the Indian Army. Lamaji as I fondly call him, was my dearest friend in Phyang who taught me about Buddhism, life and every essential thing a person must know to live peacefully. I have spent countless hours in the day with him learning about the noble path of Buddhism and getting to know his experiences. Despite repeated and rather stupid questions I asked him, he would always be keen on answering them. Lamaji has many times conducted prayer meetings at the Drass War Memorial on Kargil Vijay Diwas and is known for his impeccable command over Sanskrit, Bhoti and Pali language. I did teach him something too, how to use the word 'mast' ! Now, for everything awesome Lamaji says 'mast' ! Even monks know how to have fun!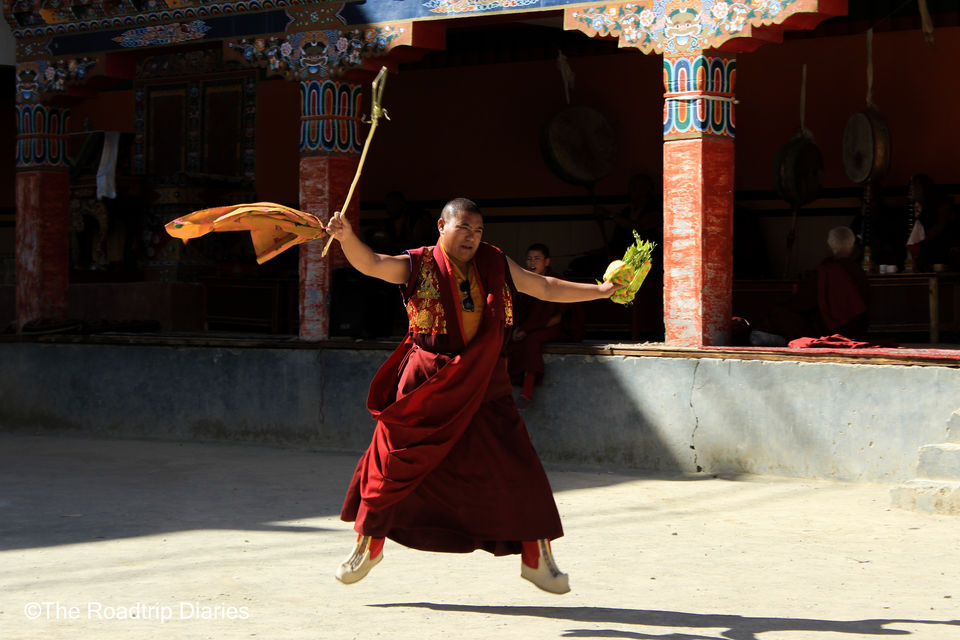 A senior monk practices his performance for the Lamayuru Festival. The masked dances performed in the monastery during festivals depict stories of compassion, the victory over evil, and are considered as prayers and offering to the gods. These dances are popularly known as 'Cham Dance', where the monks wear traditional outfits with huge painted masks and hats.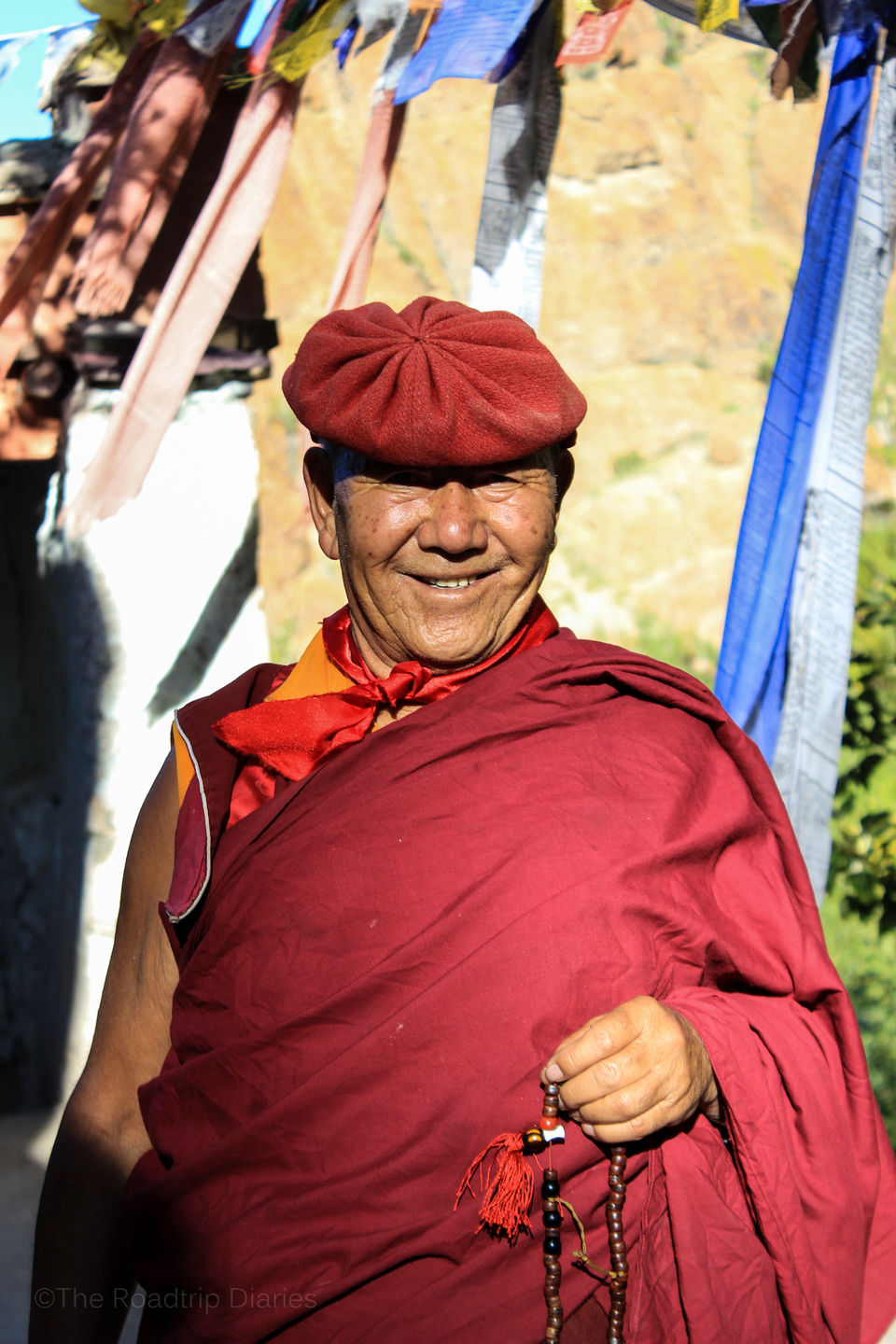 I find Pangong Tso extremely spine-tingling when the sun goes down and the water starts changing its colour to darker and deeper shades of blue. You can call it a phobia, or just a scare but I have always felt some mystical spooky, gravitational power that pulls me towards the water, when I clearly don't want to go! At a time like this, when I really wanted to capture the shadows of the mountains on the lake but was too scared, my father gladly volunteered to walk with me along the lake's shoreline. He ended up being a fantastic subject for me to photograph with the mountains chasing the sun behind him.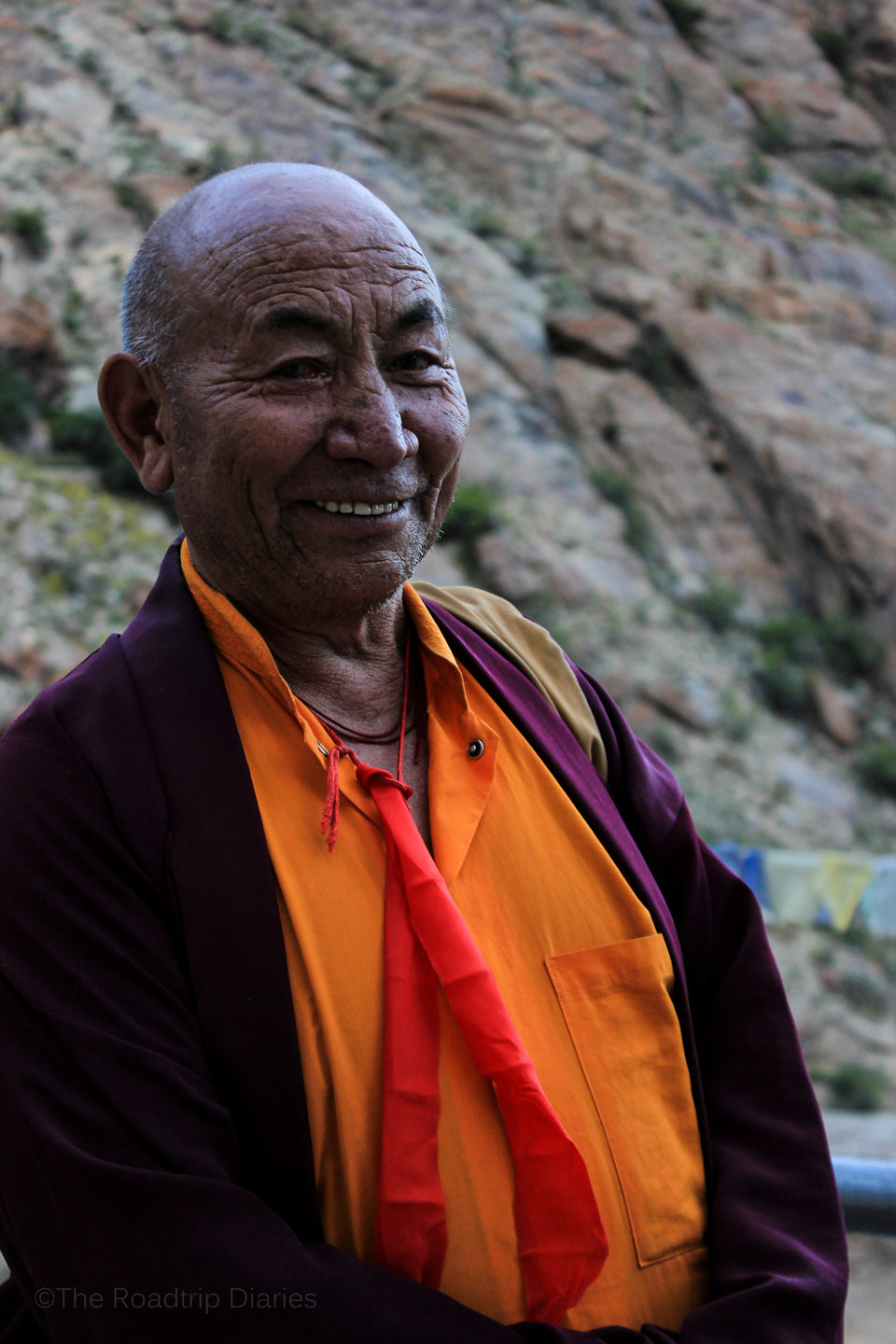 Living in Phyang for a month, there had been many instances where I would just pick up my camera and head for the Phyang village. Late afternoon is a good time to be out as the sun is at its highest and even though the sunlight burns, the wind-speed is at its lowest. Around 4 pm, there's a gust of chilly wind that engulfs open grounds and makes it awful to be outside, lest you be blown away with it. Foolishly, I was not back by 4 pm but I was also not alone. Children from the village were playing football outside after school and did not seem to have any problem with the wind at all! They gladly posed for me, and probably had a good laugh too because with watery eyes and a running nose, the wind had clearly gotten to me making me look like Rudolph the red nose reindeer!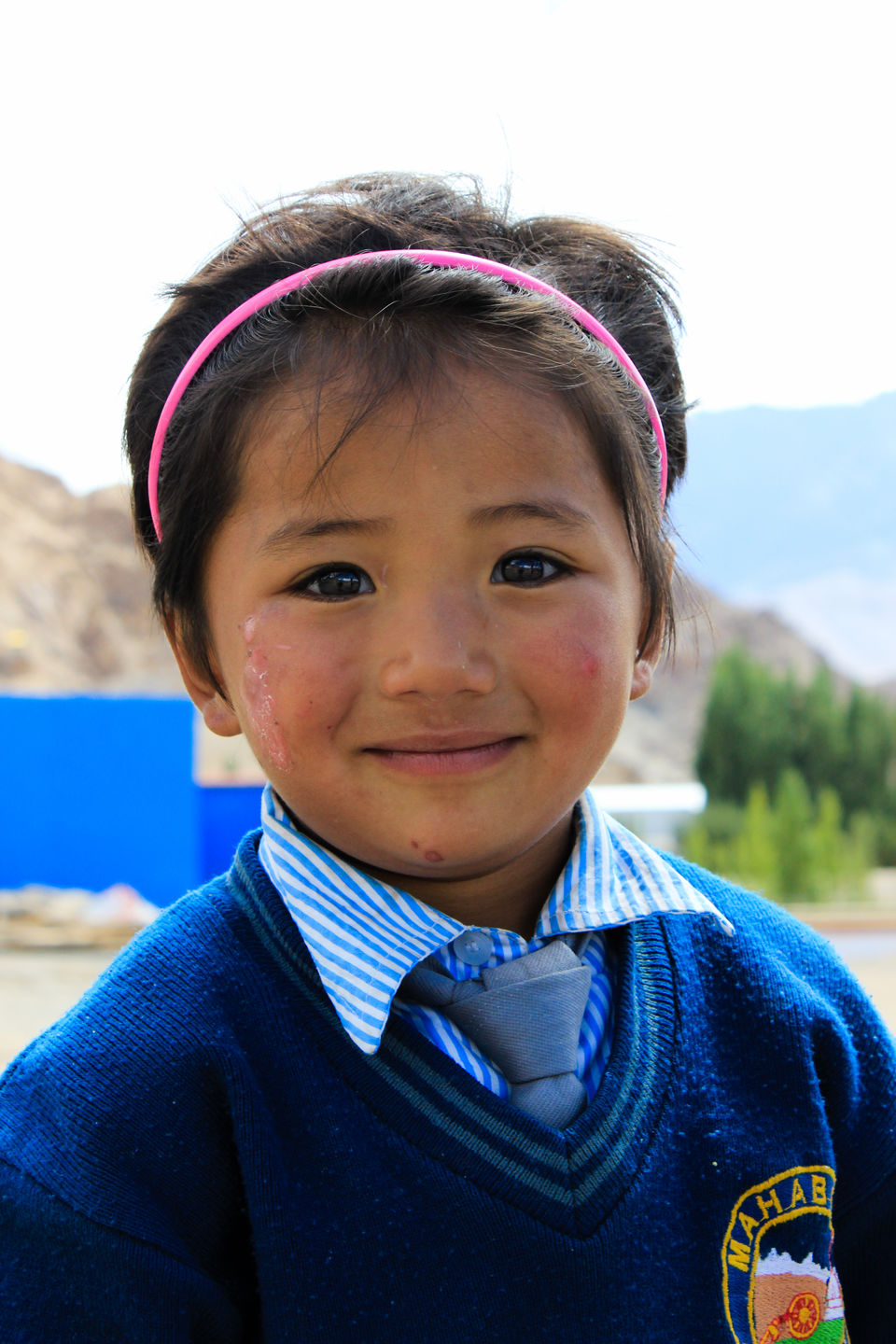 A little away from the main bazaar in Leh, is a tiny little village called 'Devachan' with a school inside the Mahabodhi International Meditation Center. The school is run by the same organisation and helps in educating underprivileged children. Good schools are a luxury in Ladakh, as many lack proper infrastructure and resources, but because the Mahabodhi School runs on charity and is in the hands of an international organisation, it is taken care of. The school has a separate primary and secondary wing and has its own computer lab and a library. Things that we city kids take for granted, are actually not even available for some children that stay in remote locations of this cold desert. The kindest thing to do, would be to help teachers at the school. They have an old age home, a nunnery and in-house, on going environmental projects where you can be a helping hand.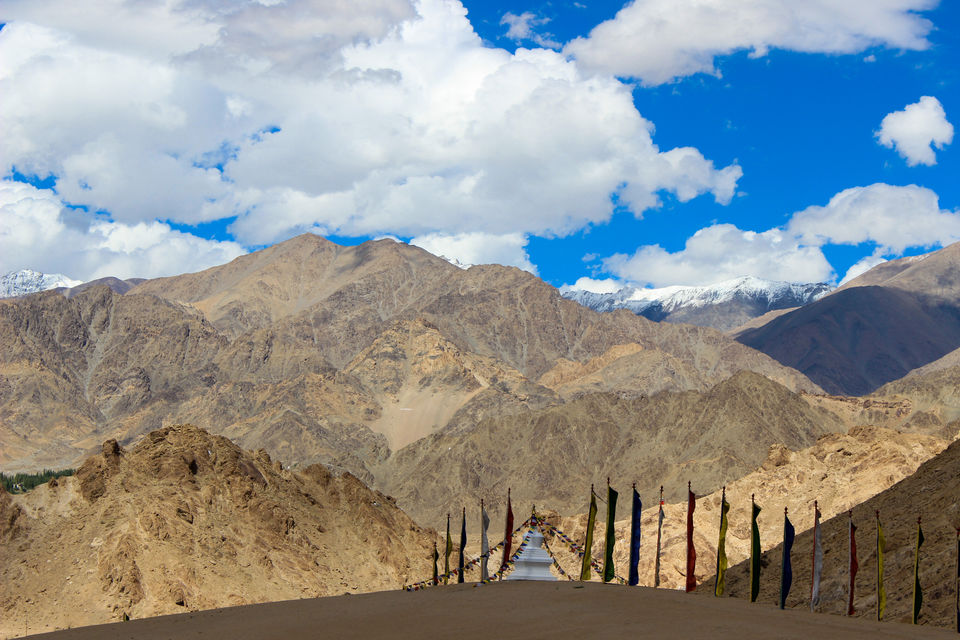 If you're one of those lucky people who get to see behind-the-scenes of a monastic festival in making, you will be thrilled to see the monks in their most cheerful mood. Monks in general are happy and jubilant folks who will do everything with a smile. During the preparations of such festivals, they get an opportunity to sing their folk songs, and dance freely in fancy, colourful costumes. It will be even better, if you find a monk who bunked his practice and prefers laughing at this ongoing fiesta!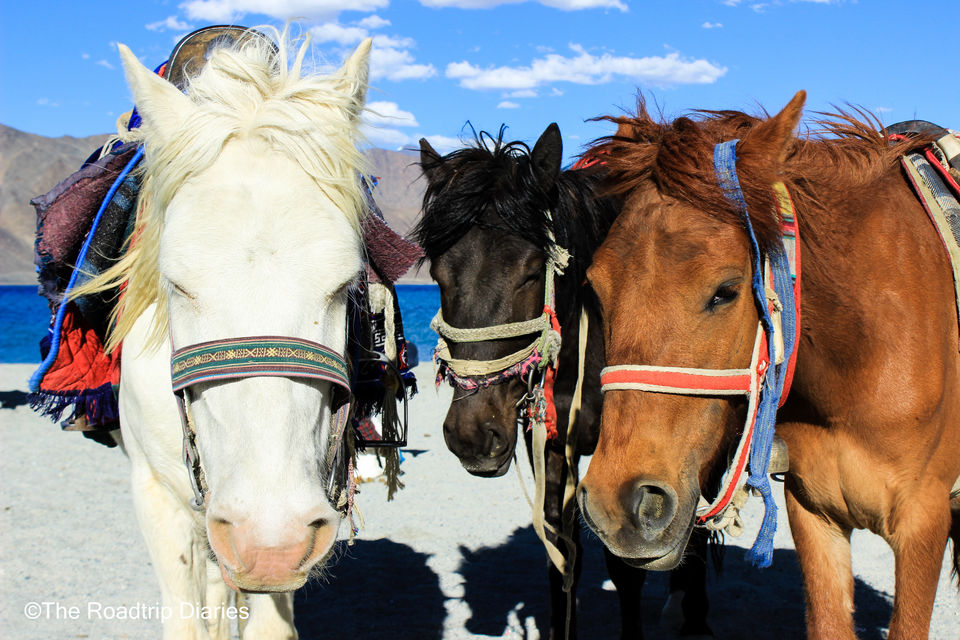 Imagine that at 14,000 feet, where running for 500 meters will give your lungs a hard time, these indigenous ponies called 'Kyang' carry essential supplies up and down the high altitude passes. Brave souls, and our four-legged friends!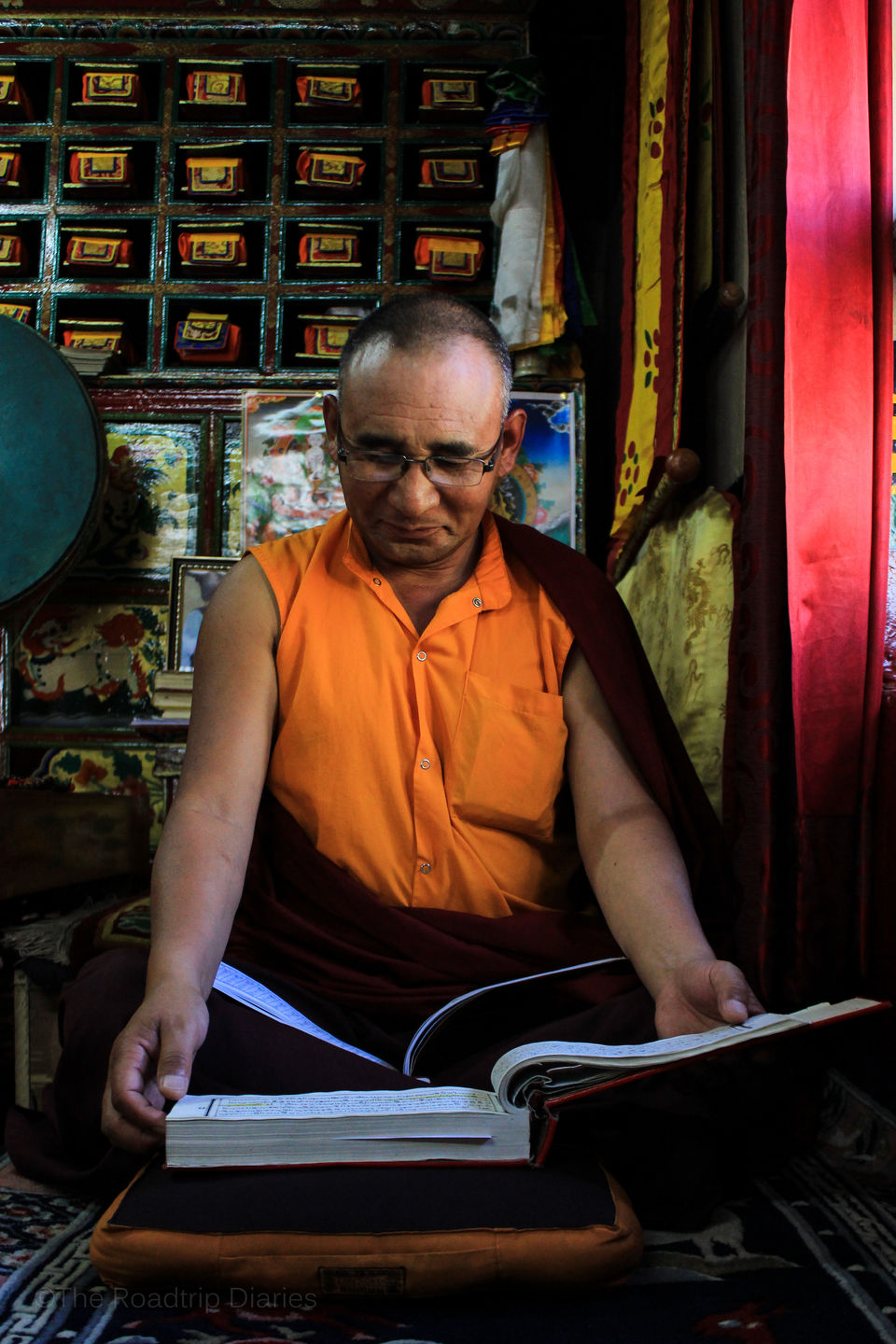 I have no intention of spoiling one of the most unknown day hikes in Ladakh by disclosing the name of this particular location, but I will nevertheless tell you about it and how strenuous it is. For any outsider to trek or hike in Ladakh is a challenge because the altitude keeps increasing and the oxygen levels keep decreasing. Age matters too, younger people supposedly have better lung functioning than older people however any form of exercise is quite a challenge. But coming back to the monks in Ladakh, their fitness levels absolutely defy the limits of ageing. This monk is 62-years-old and treks almost twice a week from a monastery up to the caves to meditate. The climb is steep and narrow, with an increase in the altitude from 12,300 ft to a whooping 14,000 ft. Such a steep climb on rocks and narrow paths might seem easy empty handed, but this monk and other bhikkus go up with food, water, medicines and other necessary items for the monks who have been meditating in the caves for months and years at a stretch. I had to stop many times uphill to catch my breath and we covered this hike in about 2 hours, where as this 62-year-old monk was up in an hour! Don't underestimate the fitness of people who are not 20 anymore, after all age is just a number. He proved it.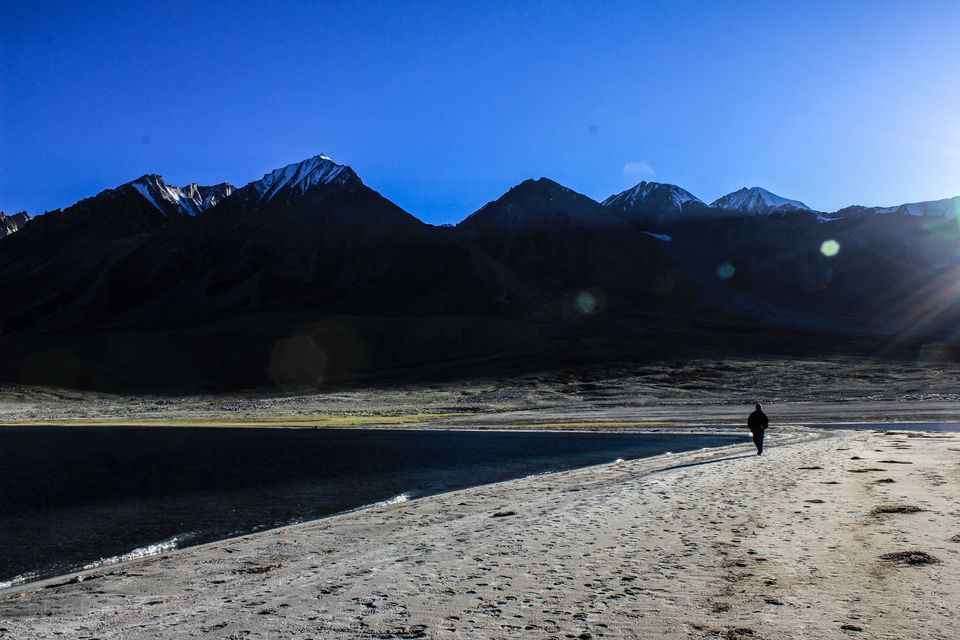 This photograph was taken outside the caves which marked the end of our hike up a steep mountain in Ladakh. This Lamaji, is a senior monk in a monastery and you can spot him instructing the younger bhikkus more than once. He had just reached the top, about 20 mins after we had reached and had a packet full of apricots with him for his fellow mediators. He is 79 years old, has a quirky smile and speaks fluent English! He was the storyteller for next one hour, and told us all about the history of the gurus, who have lived in these caves.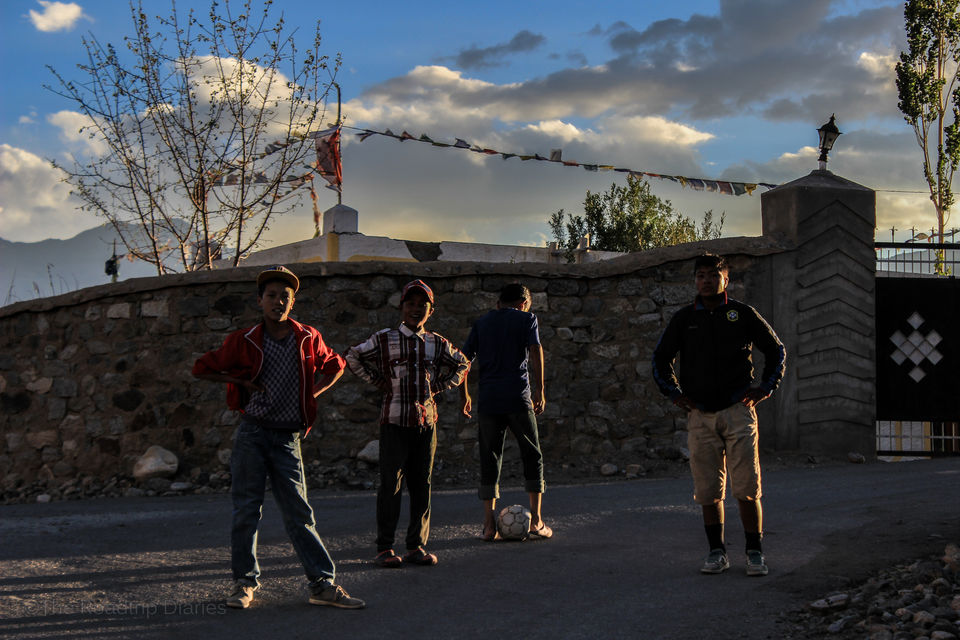 And then there are sunrises and sunsets, clouds and rain, cold crisp wind and hot spells across the mountains. Mountains, which will never forever remind us that we are only a speck of dust in this big wide universe and forever remain not only ours but the earth's most faithful friend.
Frequent Searches Leading To This Page:-
Best Tour Packages for Ladakh, Ladakh Tour Package for Couple, Best Travel Packages for Ladakh, Best Ladakh Trip Packages, Ladakh Holiday Tour Packages, Things to do in Ladakh