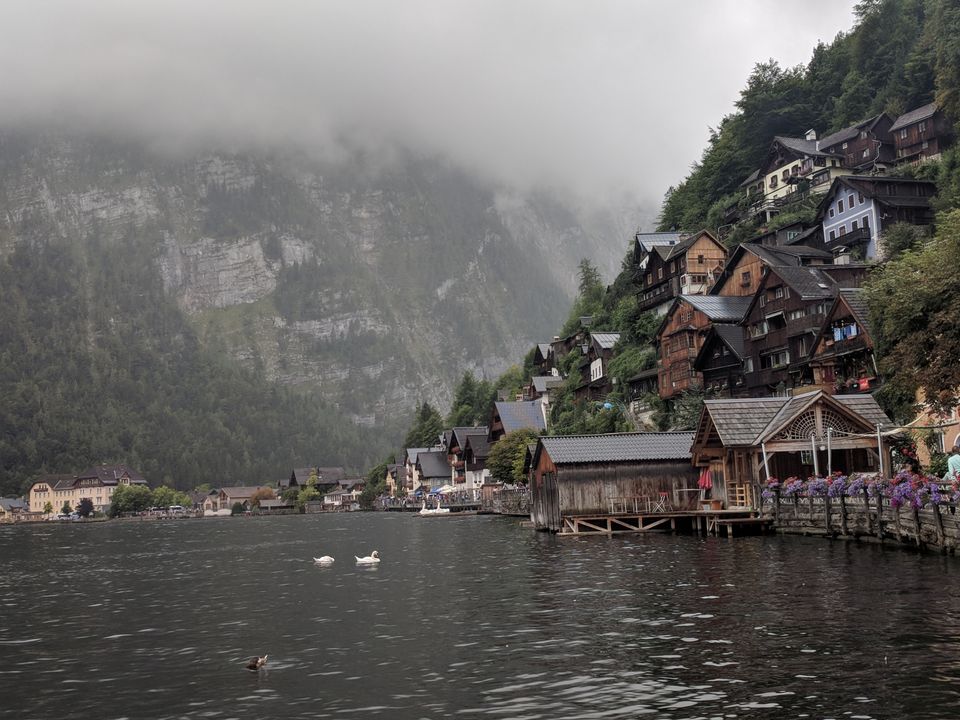 If you don't believe magical fairy tale towns exists, then you haven't visited Halstatt yet!
Halstatt, Austria is a beautiful village nestled in the Alps with population of about only 750 people.
A one day trip to the enchanted town can leave you mesmerised.
To help you make your trip memorable i have jotted down a few points, hope it helps.
-- how to reach Halstatt?
Halstatt is accessable from both Salzburg and Innsbruck. So if you are planning a short trip to Austria i would suggest include either Salzburg or Innsbruck along with a day for Halstatt.
My trip included 2 nights in Vienna and 2 nights in Salzburg. Of the 2 days in Salzburg, one was completely dedicated to Halstatt.
From Vienna there's a direct train for Salzburg. The 4-5 hour journey is picturesque and hassle free. Given Salzburg is a small town itself, one day is enough to explore its beauty.
As we reached the Salzburg train station we immediately visited the tourist information centre. There we were told that there are 3 best ways to travel to Halstatt:
1. The costliest way: Book a private cab from Salzburg
2. Bus - Train - Ferry: A bus from Salzburg train station to Bad Ishcl. From Bad Ishcl take train to Halstatt (the Bad Ischl bus stop is just adjuscent to the Bad Ischl train station). From Halstatt station take athe ferry to the Halstatt village.
3. Train - Train - Ferry: Train to Attnang Puchheim, train from Attnang Puchheim to Hallstatt railway station, ferry across the lake to the village.
Of the above the first 2 are the most scenic routes to reach Halstatt. We opted for the second option and could book the tickets for both train and bus at the tourist info centre (its advicible to book a day in advance).
Tip: If opting for Option 2, try to sit on left side of the 150 bus and right side of the train to Hallstatt for the best views.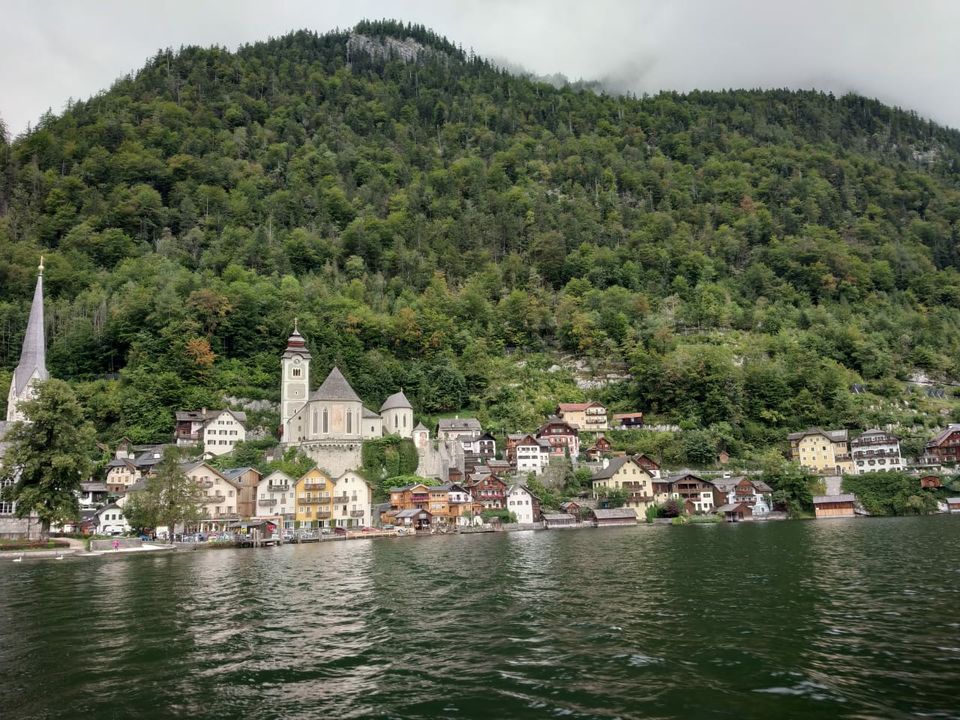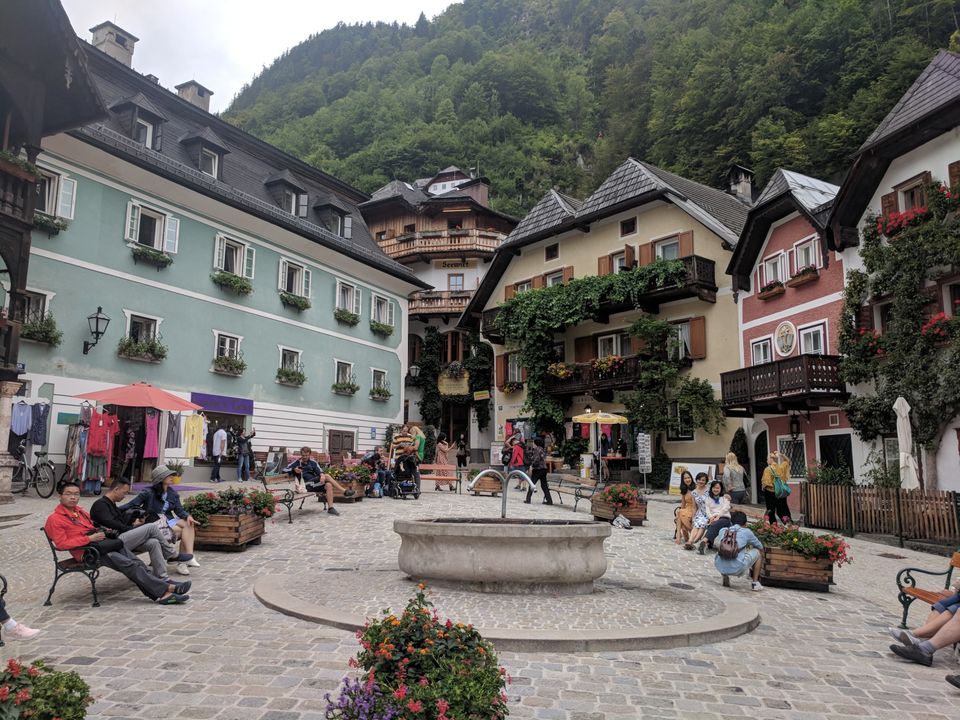 -- When to leave for Halstatt from Salzburg?
The first bus from Salzburg leaves at 8am. Its advicible to take this bus as you can reach Halstatt village by 11:30.
There's no denying that Halstatt is a touristy village and the sooner you reach there the more time you will have to spend time and take pictures without any tourist around.
-- What to do in Halstatt?
Oh this question wont come to your mind because you will be all occupied trying to sync to in the beauty of this town. The jaw dropping, eye popping elegance of this town cant be described in words.
However, as soon as u reach you can take a walk around the village. You can explore the entire village in 1-1.5 hours on foot.
Once done, you can go boating, visit he salt mine and sky walk. Both of them offer stunning views of the mountains and the lake.
-- What about Souvenirs?
Halstatt salt mines are famous and that's the reason you will find bath salts in almost every shop. Sure they smell amazing but please dont not fall for it. I have tried it ans trust me its not worth it.
You can buy fridge magnets but those are also a bit costlier than usual ( approx. 5Euros per magnet as compared to 3 Euros in Vienna).
With proper planning Halstatt is a must visit place in Europe. Its touristy but worth all the efforts!