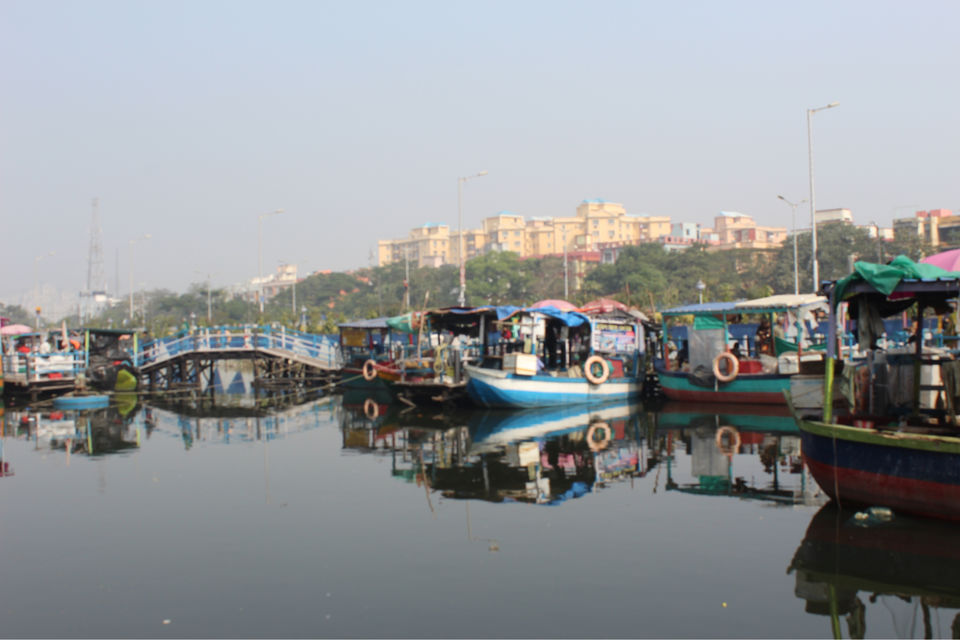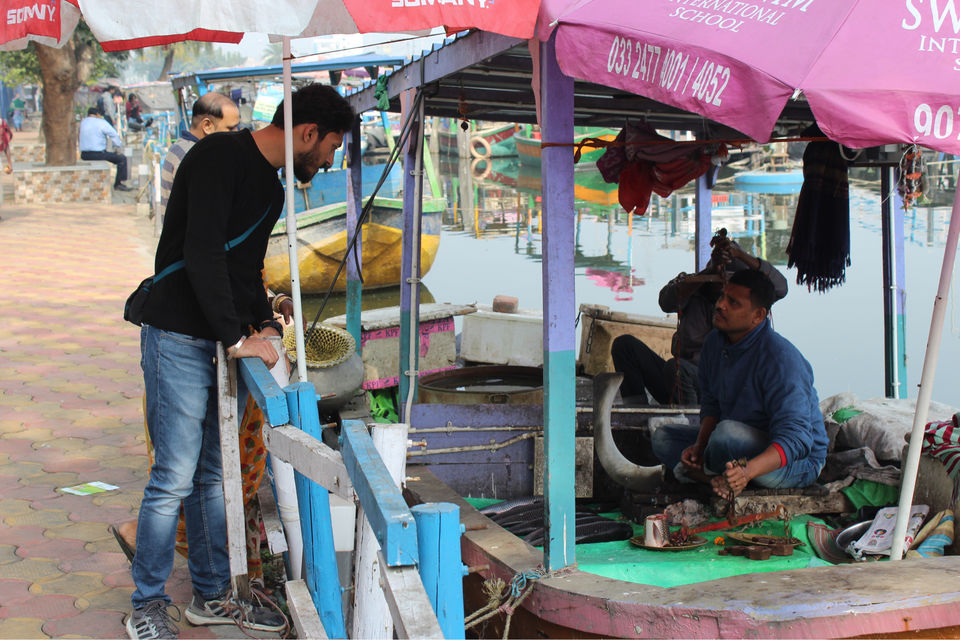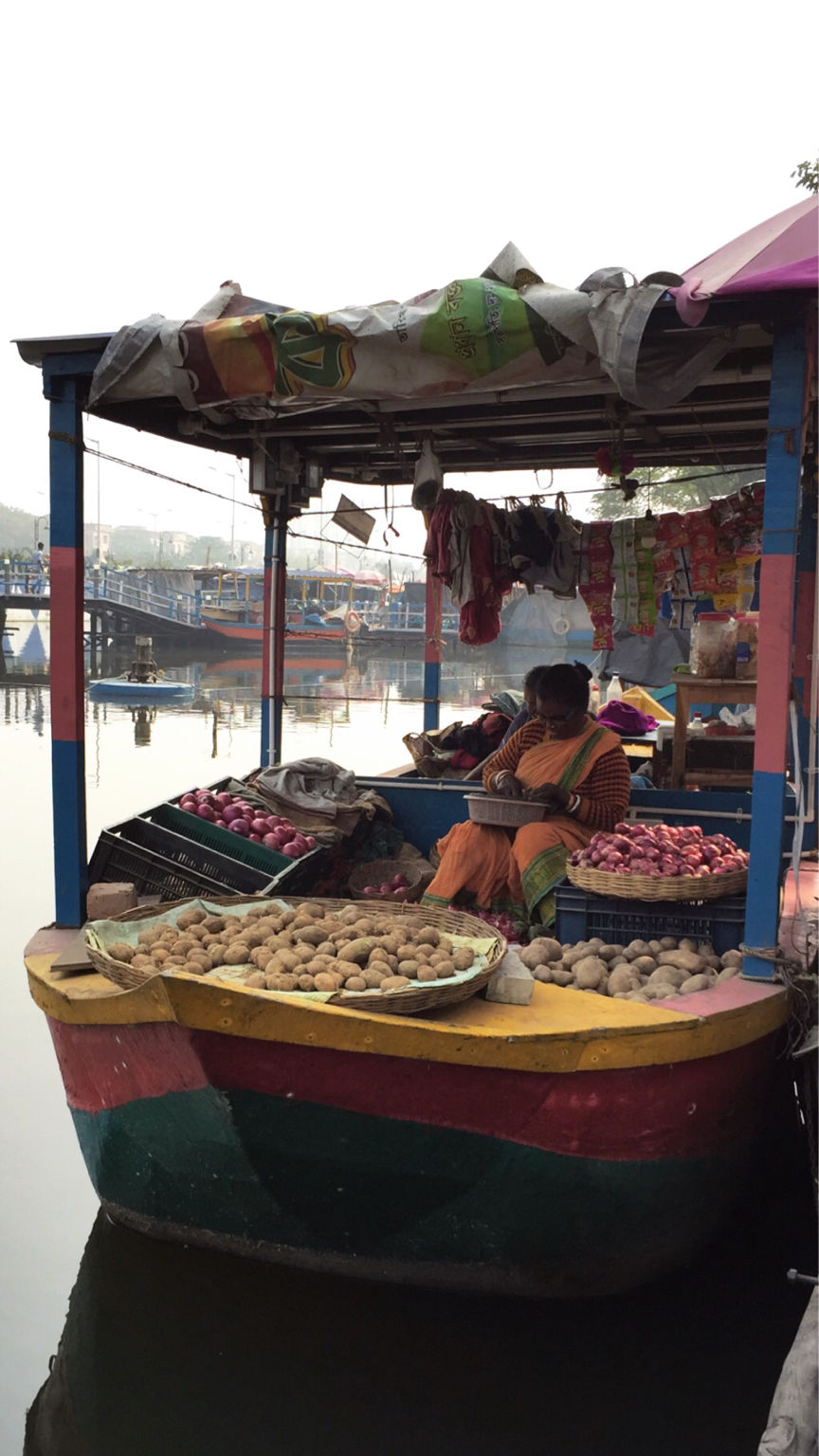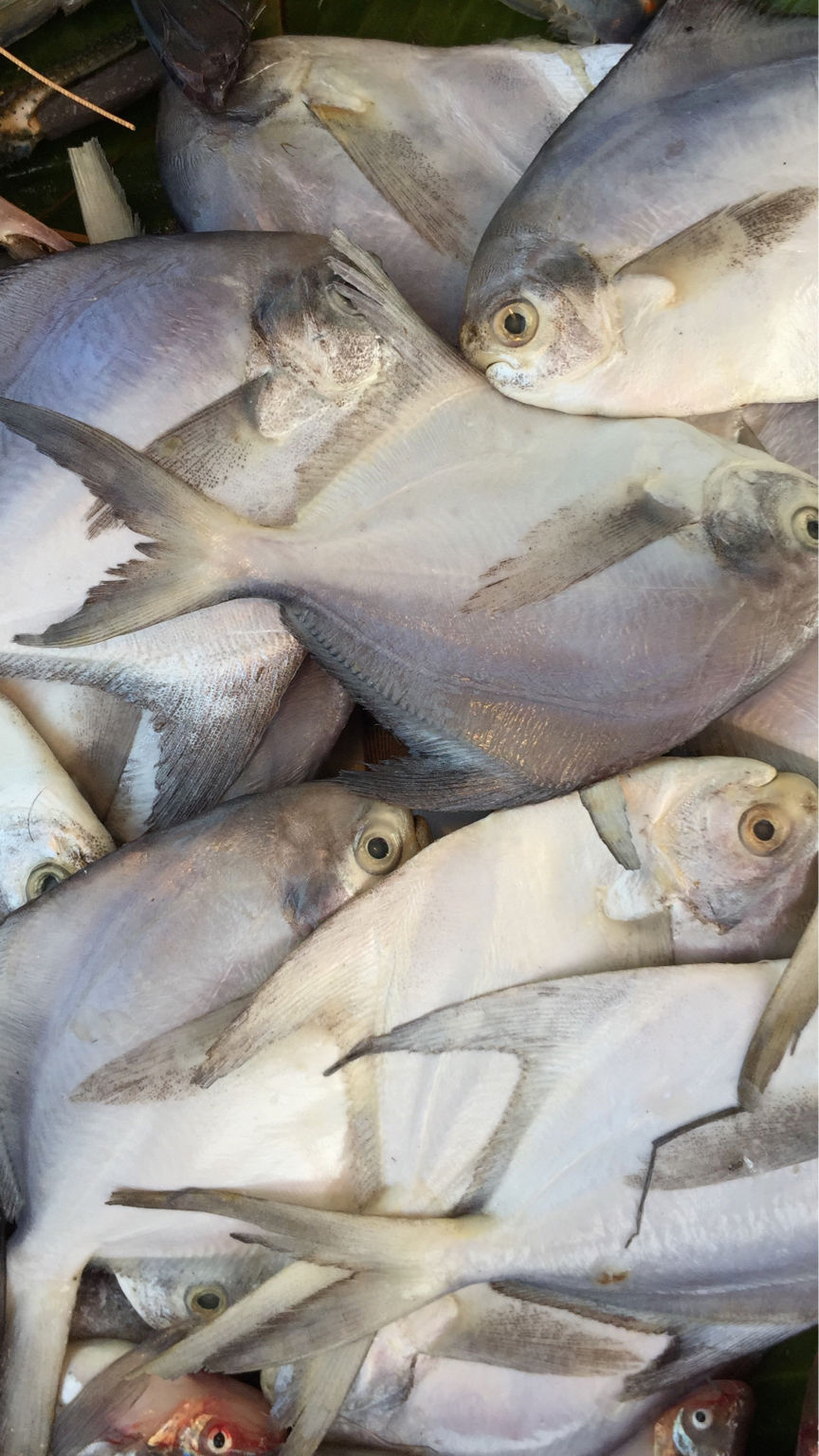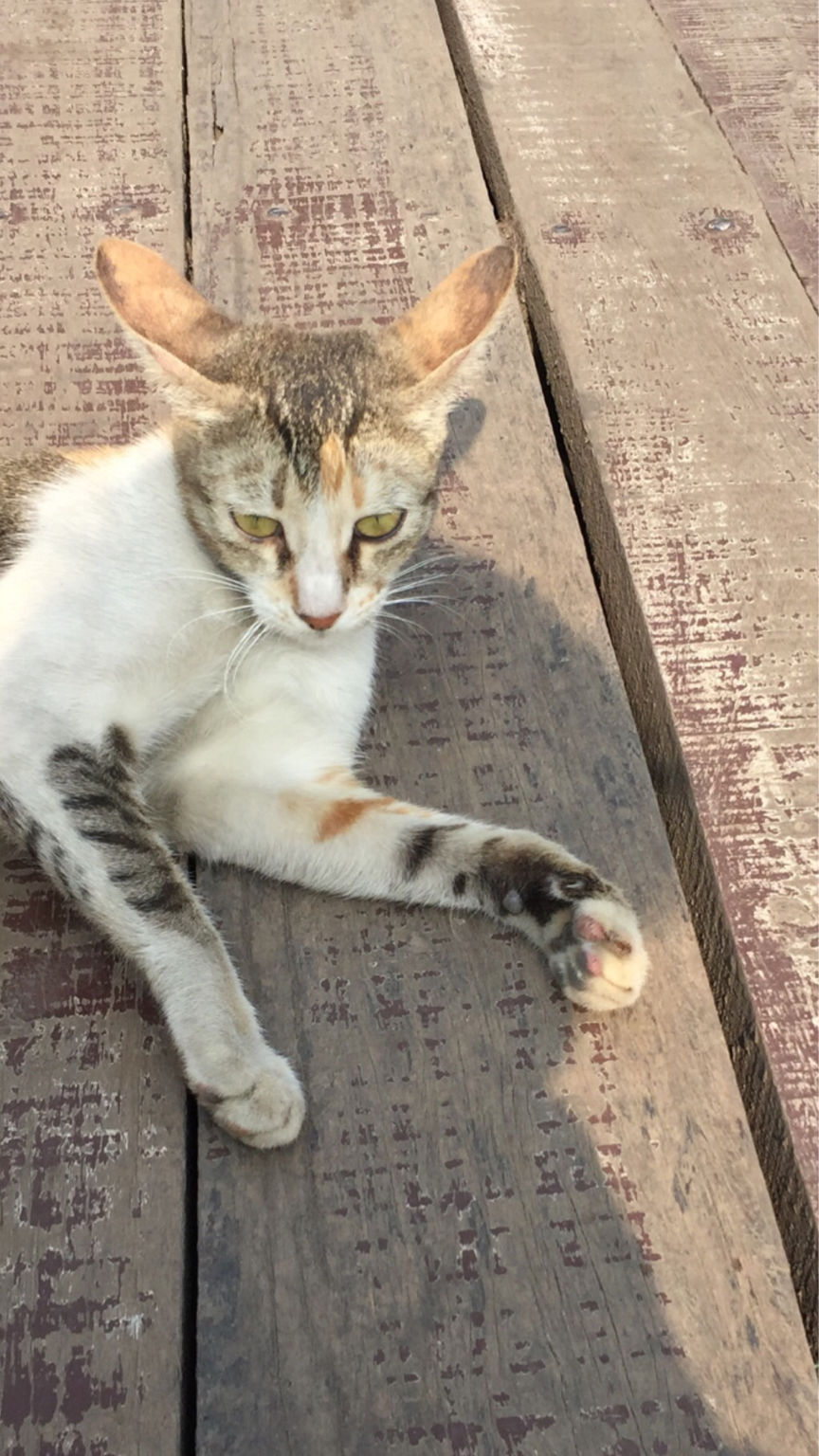 Yes! This is for real. India is one amongst the few countries which have a floating market.
This one's situated in West Bengal state(South Kolkata). The mix of hues that comes out from colorful boats, wide variety of fishes, veggies, and a lot more; gives this market a surreal appearance.
If you're in Kolkata then consider it a must visit spot as it will ignite your senses and surprise you one after other.
As soon as you enter inside, you'll find a wooden platform for pedestrians passing through all over the market and by the side of this platform are boats which sell multitude of items. When walking on it, have your mobile phone/camera in hand as the scenes are such, you'll have an impulse to click everything! There's one fish seller that I particularly liked, he had 4 variety of fish and prawns kept up in a big plate made of leaves(as shown in my picture above), decorated for attracting customers immediately.
You'll also see many cats that roam on the platform smelling the fish and hoping to get some, in case you're a cat lover, play with one.
Now the big question, how to reach Patuli floating market?
Here's it,
It is well connected by public transport system, ie. Kolkata metro and local train, do use one of them instead of booking a taxi directly to the place. I boarded a local train from Sealdah railway station(that's the point where the particular local train originates).
If you travel by LOCAL TRAIN then you need to get down from NEW GARIA railway station or if you commute by METRO then KAVI SUBHASH is the nearest metro station to Patuli floating market.
Just remember when you reach either of the station ie. New Garia(local train) or Kavi Subhash(metro), you have to exit from the side of metro station and not from the side of local train station(I say this because both the stations are adjacent). Now when you exit it's hardly 2 km from there, you can either use Google maps or converse with the local people regarding the directions(because there are many turns to reach there!).
Mind my words now, as soon as you reach the entrance of this market things around will look out of the world. This happened with me! Even while I write this, I'm reminded of the beautiful scenes out there!
Happy visit. Thank you.
To see more pictures, check out KOLKATA story on my Instagram profile. User ID- kakey19