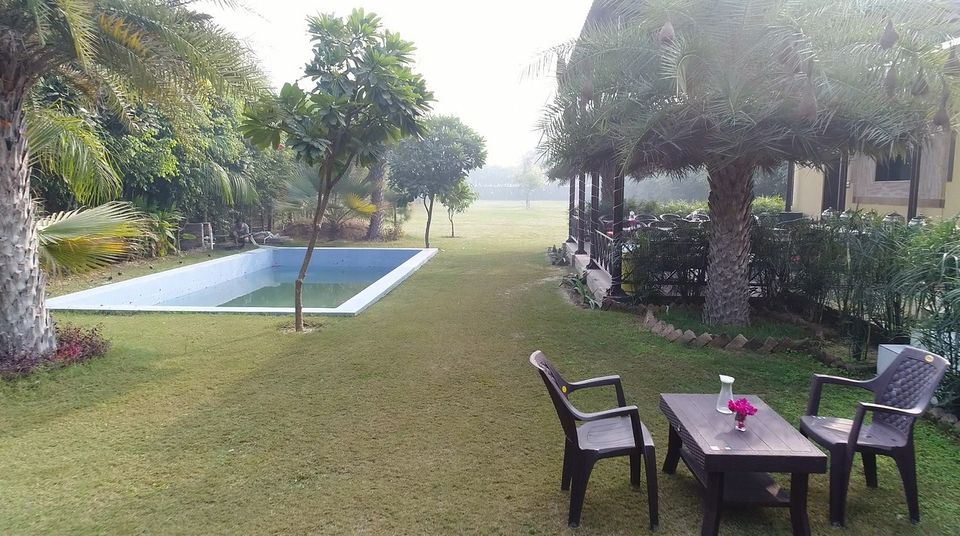 If you are looking forward for a soothing and de-stressing gateaway to calm your adrenaline rush and soothe your nerves, Chambal Paradise Resort is the perfect place to be. I know many of you must be taken aback and crooking their foreheads when you read the name but you should be there to believe in the tranquility and the freshness the place has to offer. Most of the Delhites have already ticked the popular resort detinations around the city but this hidden gem has a plethora of things to offer. The resort is located around 60 km from Agra which can be covered in around 90 minutes after you travel a 3 hour journey from Delhi to Agra.
Who should Go?
This place is ideal for families looking a peaceful place where their kids can enjoy the green pastures and they can soak in the sun while bathing in the picturesque swimming pool. It also has a nice offerings for couples with cozy rooms and a nice dining place.
When to Go?
This place can be thoroughly enjoyed in the summer where you can find solace in the cozy rooms, rejuvenate yourself in the calm waters of the pool. In the winters one can explore the places around with lot of migratory birds frequenting the area.
How to reach
Car: The most convenient option is to travel by your own vehicle. After the Yamuna expressway, taking exits beside the Agra fort you have to take the Bikaner - Agra road which will lead to Jaitpur from where you need to take the cut towards Chambal river and your destination will be on that road.
Public Transport: Though its a bit tiring but if you want o explore the culture of a place like me, you would love this experience. There are very few buses that plight directly from Delhi to Jaitpur and its very tough to book them online as well. So the other option is to take a bus from Delhi to Agra. Next from Idgah bus station, take a bus to Jaitpur and the resort is just walking distance from where the bus leaves you.
About the Resort
This quaint place is situated in the middle of a small village called Jaitpur. Set in the middle of village landscapes, this place offers rustic green meadows along with a cozy swimming pool where you can relax for hours. As you enter the place, the queue of trees welcomes you and then the large empty lawn gives relief to your senses. The resort has comfortable rooms with enchanting wall decors and a very charming wall lighting as well. Every room has a long glass window from where you can admire the lawns with some morning tea or can indulge in long chats at night. The dining area is excellently lit by fascinating lights and the wooden chairs gives one a feeling of serenity.
Every room has a mini refrigerator, AC and television sets. The washrooms are clean and they provide you with all necessities like toiletries, blankets, soft sandals.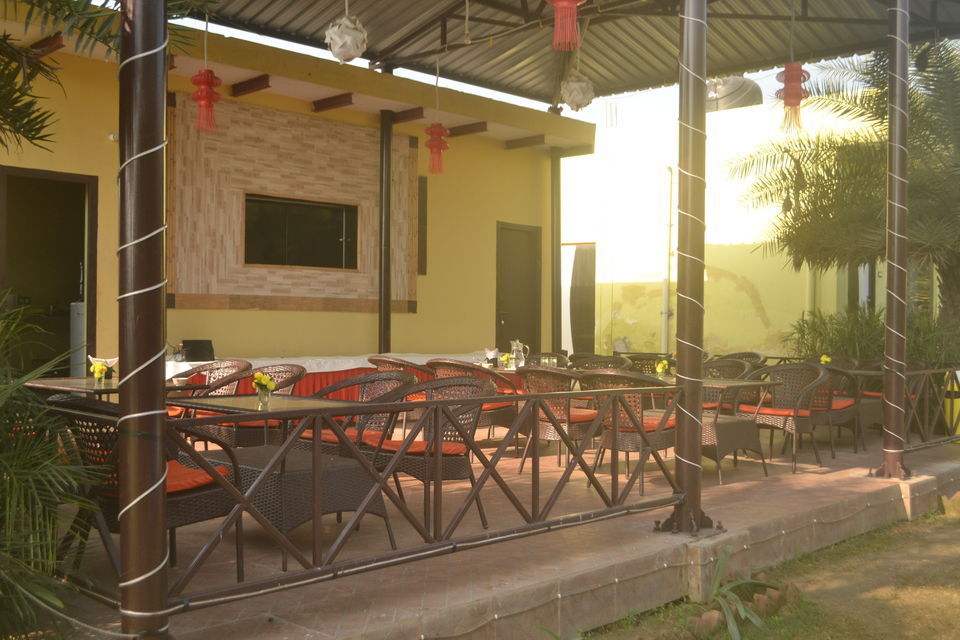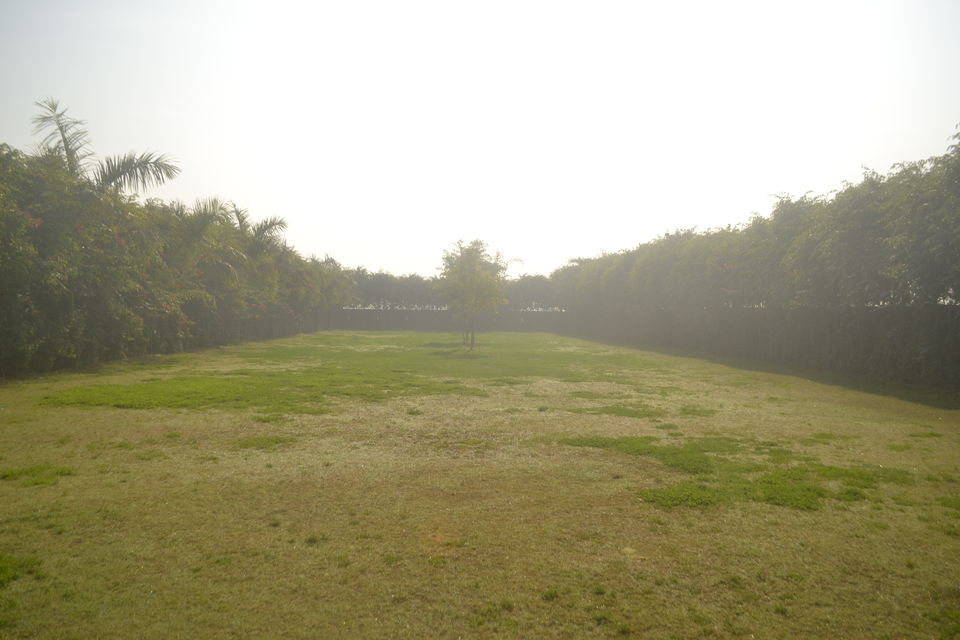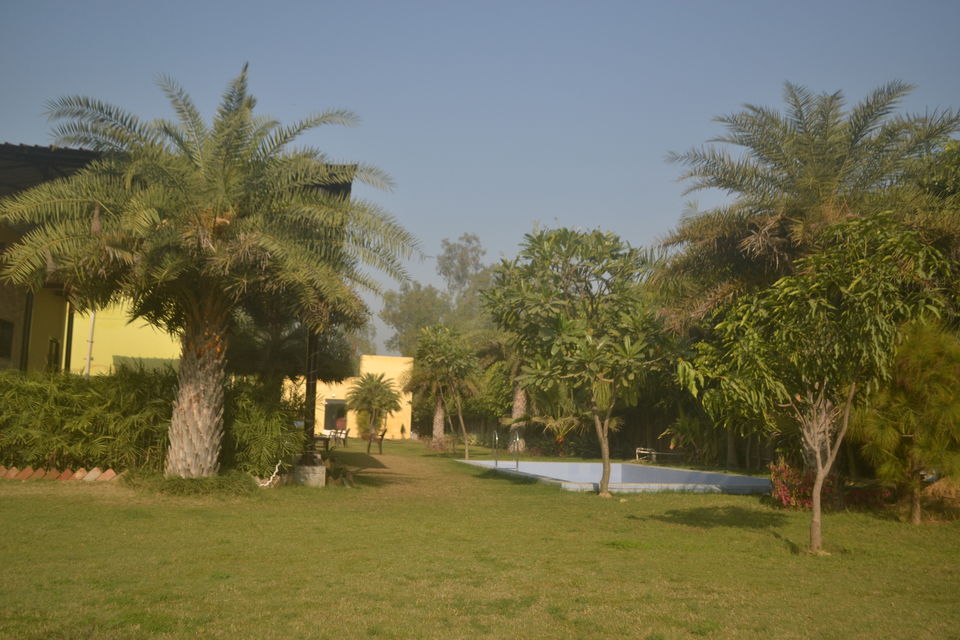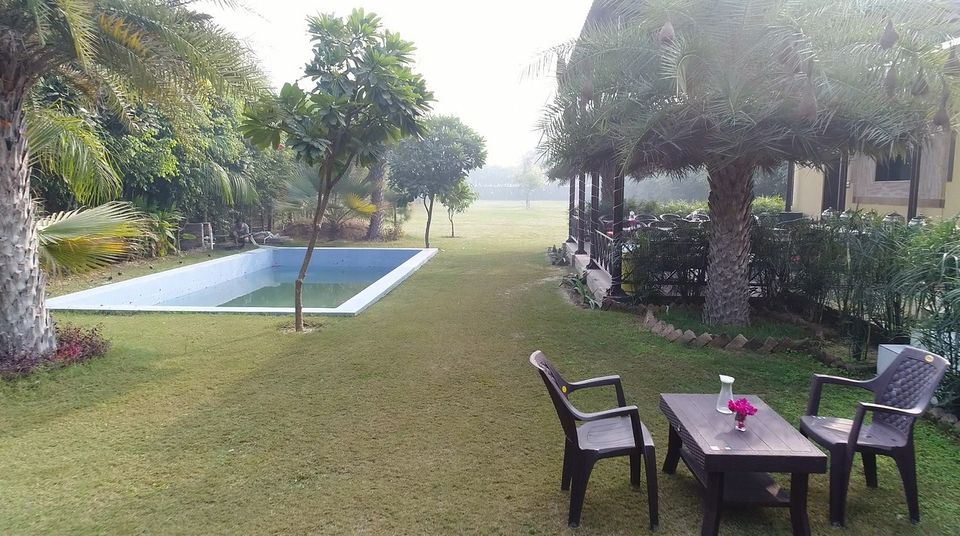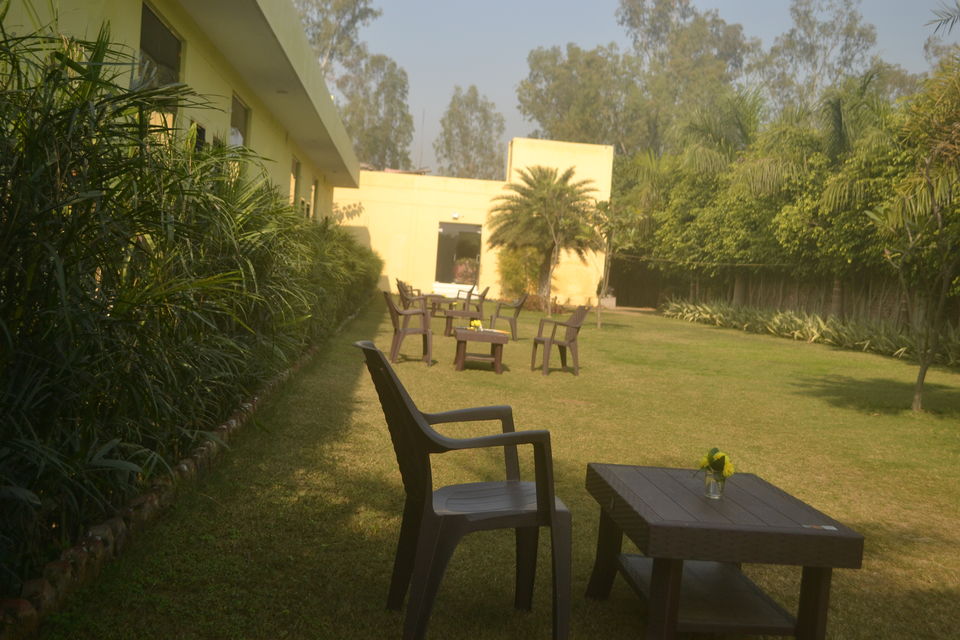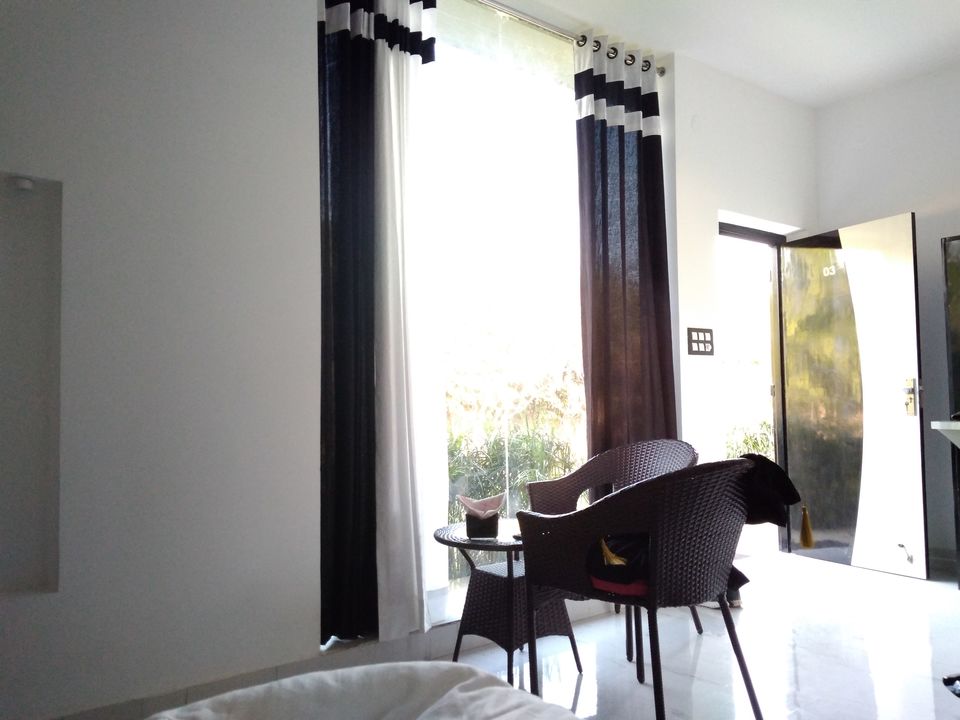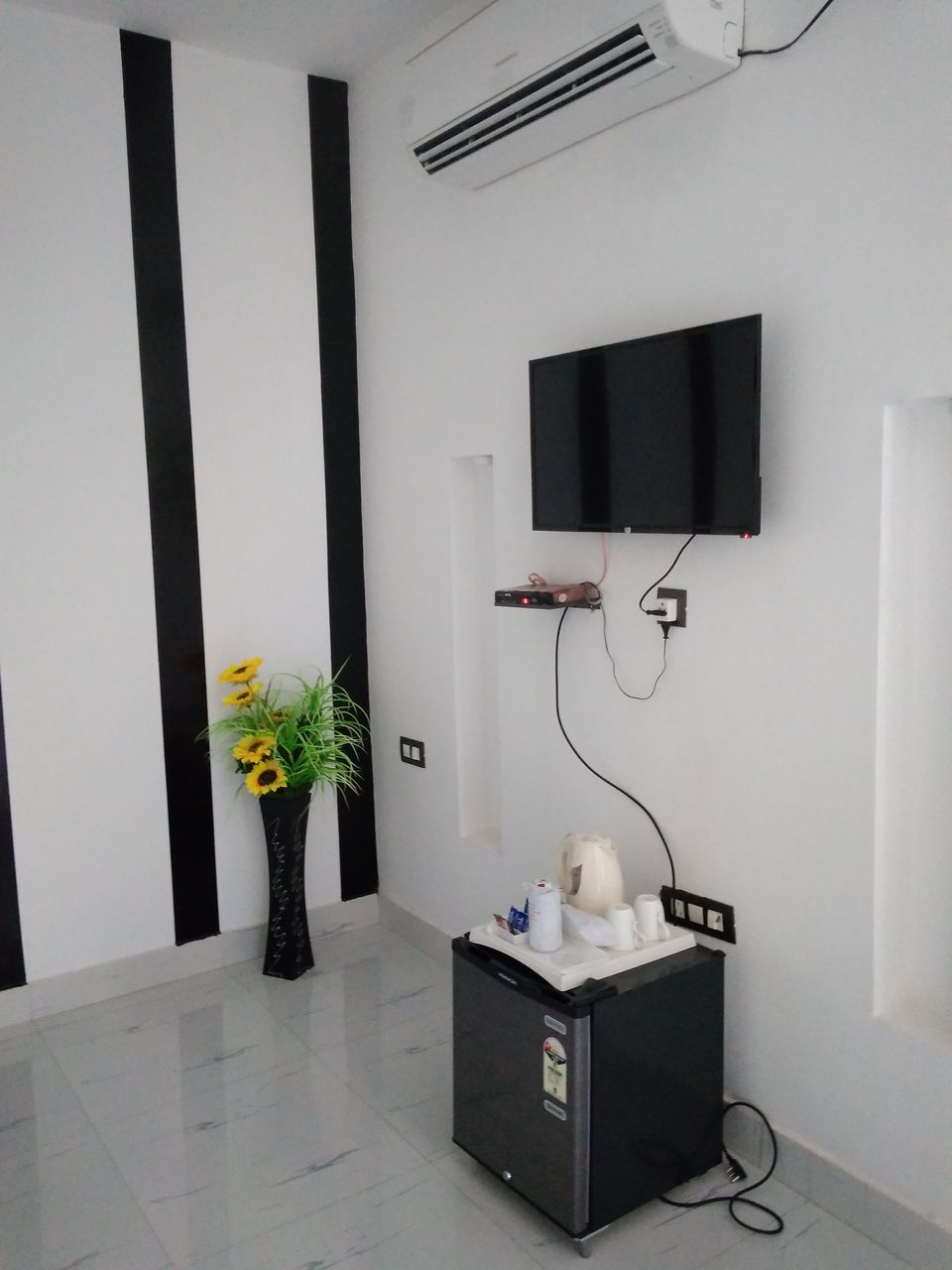 Food
All I can say is that the food actually act as an detoxifying agent after all the oils and stuff we try in our cities. Though they have only vegeterian options (eggs are available though) but the quality of food is impeccable. With the help of a very cordial chef who is ready to serve anything you ask for, such homely food is a bliss to get. They have lot of snacking options to choose from.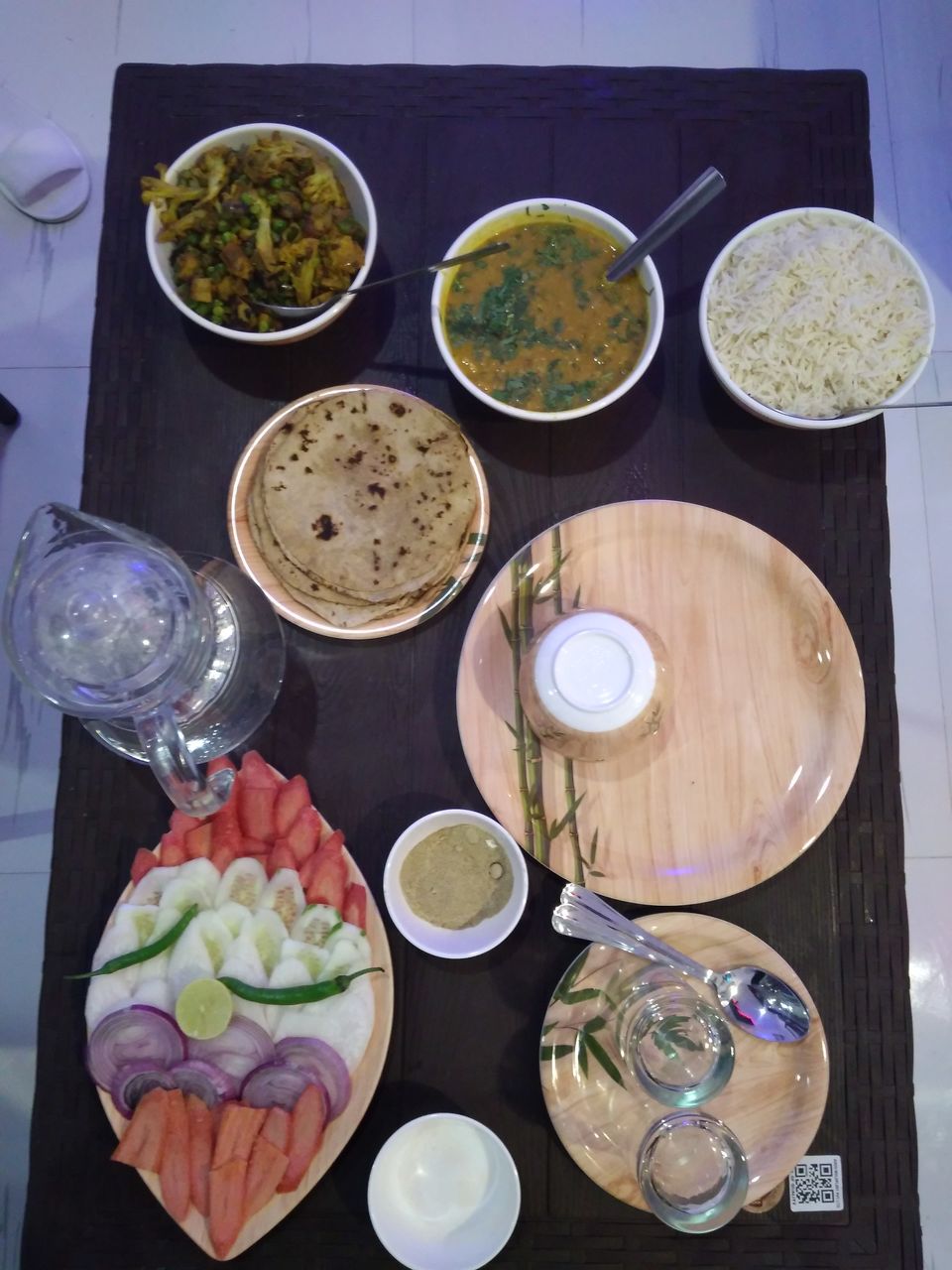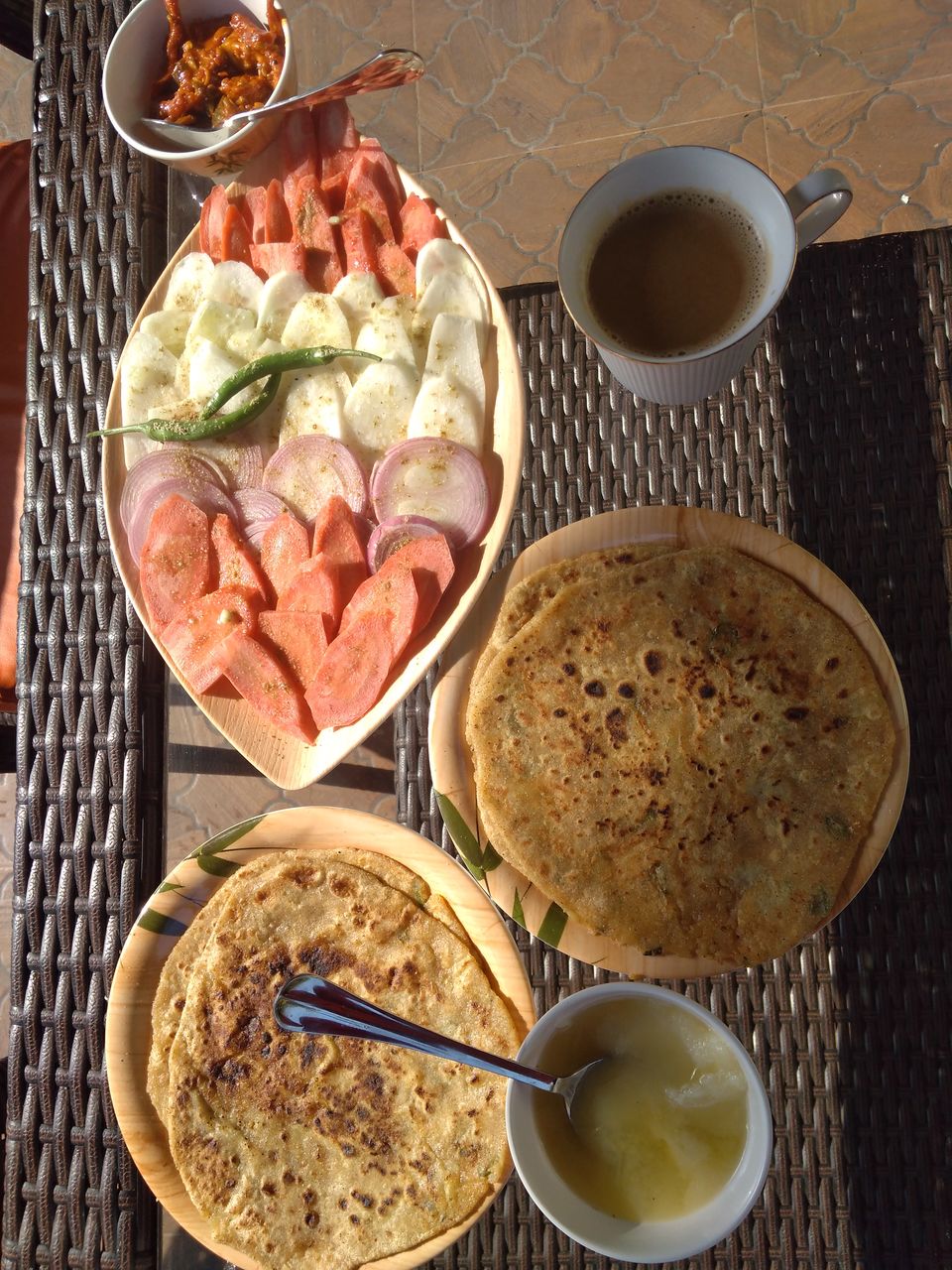 Places to Explore around
Cycling Race track - Adventurists and cyclists would love this track of dirt cycle racing from Chambal to Jaitpur. Famous events take place every year and the place is surrounded by greeneries with patches of sand in between.
Chambal river and Heritage Sanctuary - The popular forest which is used by the notorious Chambal dacoits (they are long gone) is a place of winding roads with sand valleys around. the sand craters and the sleek vegetation makes the landscape soothing to the eyes. If you are lucky enough, you can spot deers, jackals and desert foxes. Camels are familiar to this place as well. Chambal river which connects Madhya Pradesh to thgis place is nearby. The water levels are low in winters where you can have a fun time with your friends and family.
PS: The resort can arrange facilities to enjoy these delights for the whole day.