The regular influx of visitors over the years to the salubrious shores of Goa have honed a responsive hospitality and tourism industry. A most obvious manifestation of this responsiveness is the variety of cuisine available across Goa, with restaurants flaunting multilingual and alluring signage of the cuisine on offer. Goa has evolved beyond her beaches and sight-seeing of her churches, to a destination for adventure and experiential holiday, meetings, weddings and product launches.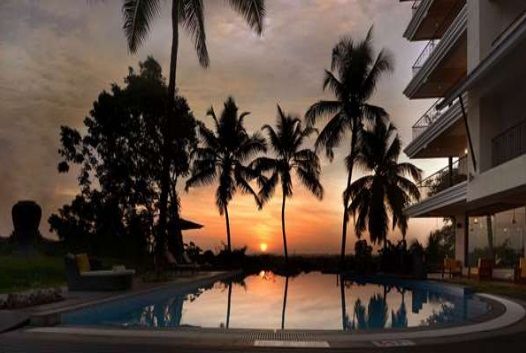 Made for
Families, kids, and couples on holiday, and for small meetings, weddings and events.
About the property
The Golden Tulip, a stylish and modern 4-star hotel, is located in north Goa, near the popular and well-maintained beach at Candolim. It is a well-appreciated hotel, with a steady stream of repeat guests. Providing value for time and money, the people who serve to make your Goan experience memorable, their 5th star! Yes, it is kid friendly.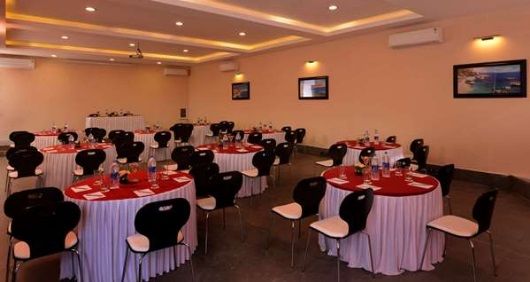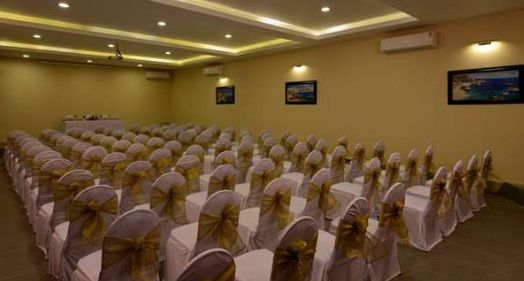 The hotel has a 900 sq foot meeting and pre-function area, for have weddings, meetings and moderate size events. This venue has an inbuilt projector with surround sound, high-speed wifi, a large screen tv with attached DVD player and whiteboard. Any further equipment can be arranged with adequate notice, at least 24 hours.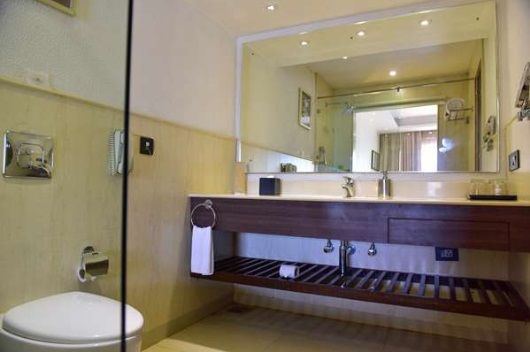 Do note, that this is a non-smoking hotel, that is, you may go out and smoke on the balcony of your room.
The hotel offers 52 elegant accommodations, including rooms and apartments, each with king-size or twin beds and a private balcony. Amenities in-room include CCTV, tea and coffee maker (replenished daily and on request), safety deposit locker, minibar, complimentary newspaper daily, complimentary fruit basket on check-in and the usual toiletries in the en suite bathroom one expects from a good hotel, including soft bath towels. Room service is around the clock. Iron and ironing board are available on request. WiFi is paid, not free.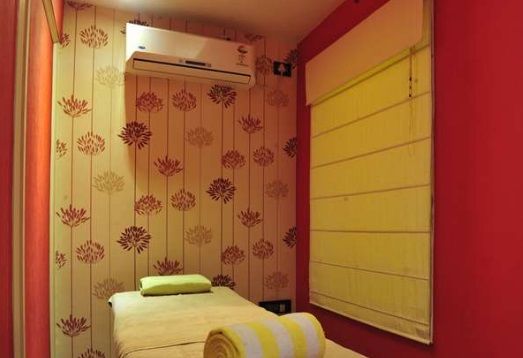 The hotel has a small Fitness Studio, where one can have a relaxing and rejuvenating massage. The restaurant Aqauatico, is multi-cuisine, however, you can request the Chef for a special order, only please do not make this at peak dining hours, as they will not have time to prepare it.
The hotel is about a 20-minute walk to Candolim beach. There is a perfectly good pool in the hotel, with a 1+1 offer of select beverages at the pool-bar, between 3 pm to 8 pm.
Cost
Room prices vary seasonally. In off-season (April to September) rooms are available at about Rs.4000 per night. This more than doubles in other months, with a premium on Christmas and New Year. Prices offered include the sumptuous breakfast and prevailing taxes, however do double check and read the fine print of the offer.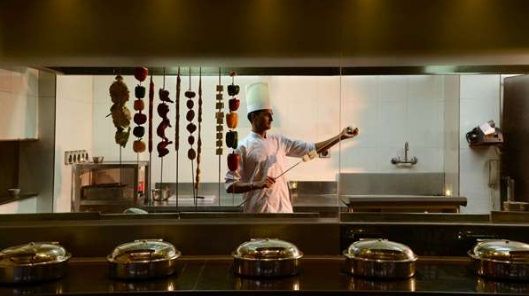 Food
"Aquatico" the multi-cuisine restaurant offers pan-Asian cuisine together with the popular Portuguese, Continental and Indian fare. Alcoholic beverages are served in the restaurant, as well as interesting mocktails. Room service is available 24x7.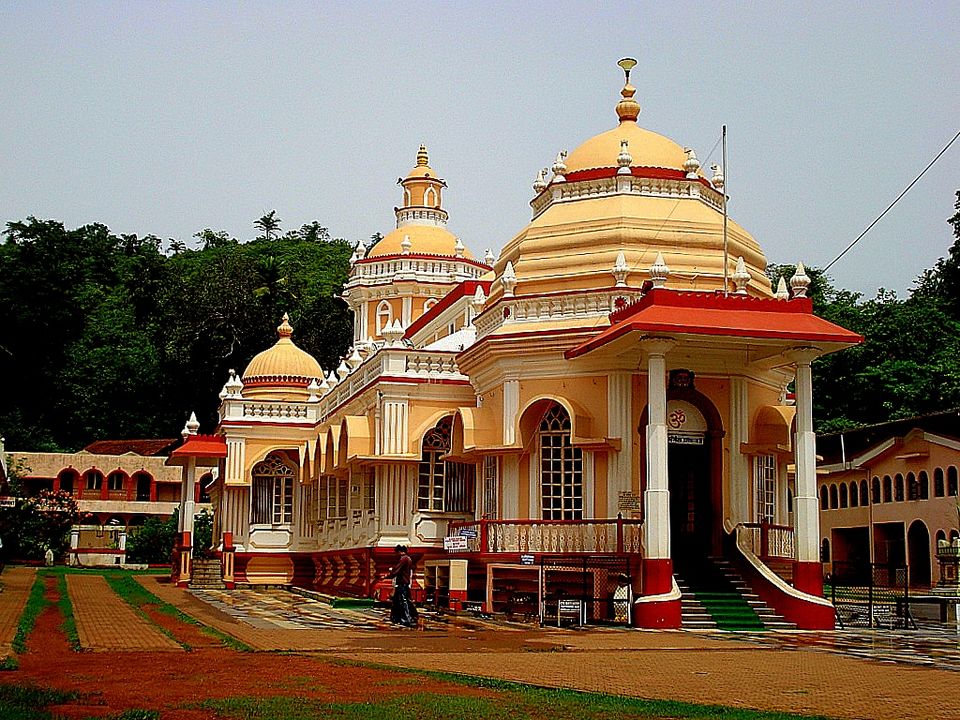 Best time to go
October to March are the coolest months, The sea is calm and beaches pleasant. Summer is warm, and while a shadeless beach is not pleasant, all other experiences and activities in Goa are just fine. The rains hit Goa, normally in June, extending into September. They are torrential, but these are intervals of sunshine.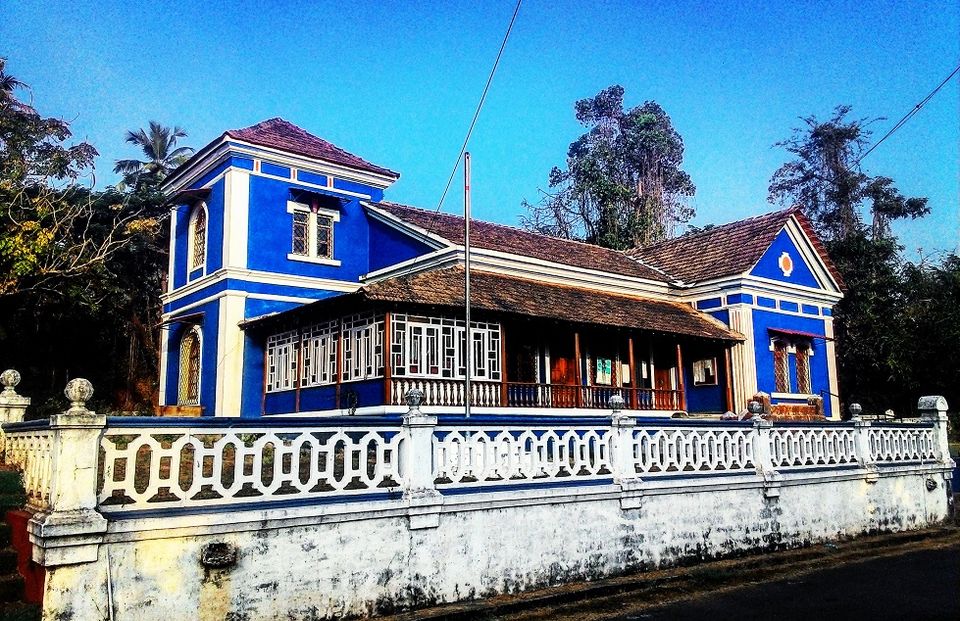 How to get here
Goa itself has an international airport at Dabolim. Its two major railheads are Madgaon that is the Konkan Railway terminus, and Vasco da Gama for the Southern Railways.
By air: Delhi, Mumbai, Kolkata, Bangalore, Chennai, Pune, Hyderabad, Ahmedabad, Indore, Surat and from some Gulf countries.
By road: The most popular is drive is from Mumbai, about 600 km, and takes some 12 hours.
By train: Goa is connect by railway to Ahmedabad, Ernakulam, Gandhidham, Hapa, Howrah, Jaipur, Jodhpur, Karwar, Mangalore, Mumbai, Nagercoil, New Delhi, Okha, Pune, Trivandrum, Vijaywada, and Yeshwantpur. This is not exhaustive, and it is best to check the National Train Enquiry System.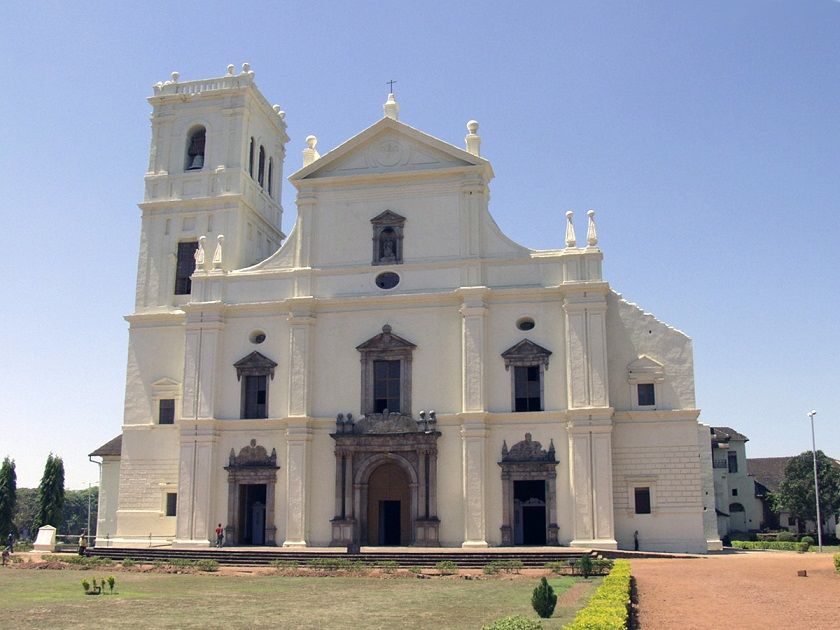 What to do here and around the property
Walk on Candolim beach, eat in local restaurants is a great beach, or go sight-seeing to see the various churches of Goa like San Thome, St Cajetan Church, Church of St Augustine and the Church Of Mary Immaculate Conception. Goa offers adventure activities and water sports.
One can take a cruise on one of the casino ships, take a ferry ride on the Mandovi river, visit the local markets in Panjim and Mapusa, take an excursion to the Dudhsagar Falls or visit a spice plantation. There is also the famous Fort Aguada near the hotel.
There are excellent Art Galleries in Goa, as many artists have settled down in Goa, and one can but a work of art directly from the artist themselves. You can also visit Sangolda to see Portuguese style houses, not too far from the hotel.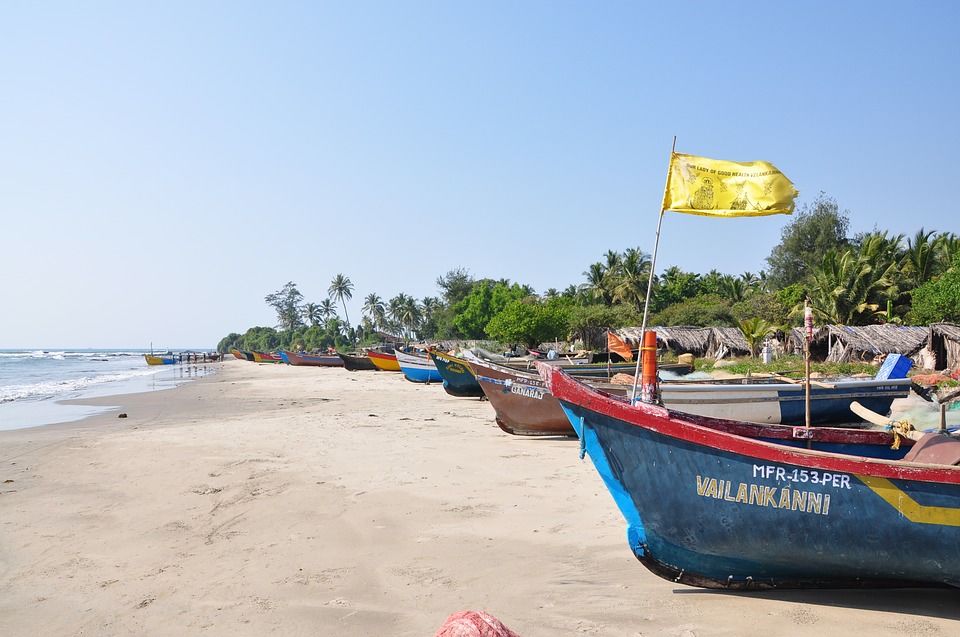 Know of a hotel, homestay or resort that made you fall in love with the destination? Write about it on Tripoto and help the traveller community discover something new.
Visit the community forum to ask questions, get answers, meet other travellers, and share your advice