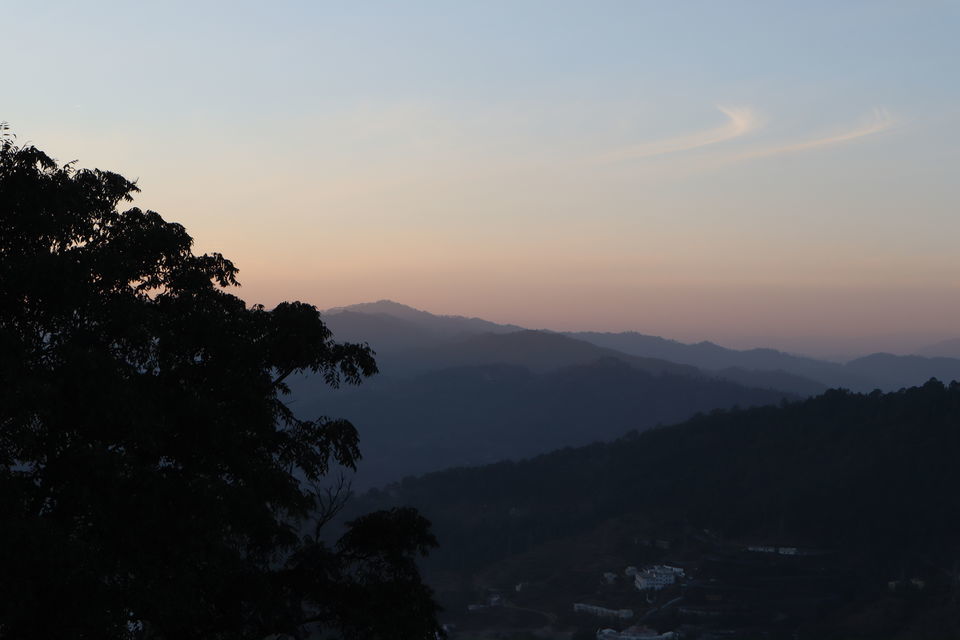 Himalayas have always enticed me, and it was but natural that I visit different places up in the hills time & again. After almost a month of no travel, I was so tired and almost frustrated with the mundane daily urban life that I decided to "break free". I took the night bus to the beautiful Kumaon region with my first destination being Almora.
After a 10-11 hour long bus journey, the bus dropped me at Haldwani, and from there I took a shared cab that costs Rs.350/- to Almora, which was about 2 and a half hours away from Haldwani. After getting dropped at the main Almora market, I started looking out for decent, value for money hotels as I am a budget traveller, especially when travelling alone.
Checked into a hotel for Rs.400/-, freshened up, dumped my luggage (of which there was hardly any since I am travel extremely light), picked up my camera and just explored the beautiful town of Almora for the rest of the evening before returning back to my cozy room and settling down for the night editing the Youtube vlogs that I daily do when out on travel and even otherwise.
Day 2 looked brighter & better. Kausani awaits...