Not many people are aware that "The Grand Canyon" exists in India as well.
Located on the bank of river Penner, in Kadapa district of Andhra Pradesh, "Gandikota" is our very own Grand Canyon that has not been a famous destination for several years.
Hence, we were determined to visit this place and everything set for a ride to this gorgeous "gorge".
My friend Ashish and I started to this place around 6 am from Bangalore. Gandikota is about 320 km from Bangalore.
As we had to take the NH 44, we thought of stopping by at Lepakshi, a small town on the way(120km from Bangalore) which has its own cultural and archaeological significance.
The famous structures that were constructed in Lepakshi was during the reign of Vijayanagara Kings.
It is very famous for the monolithic sculpture of Nandi that is situated in the main road.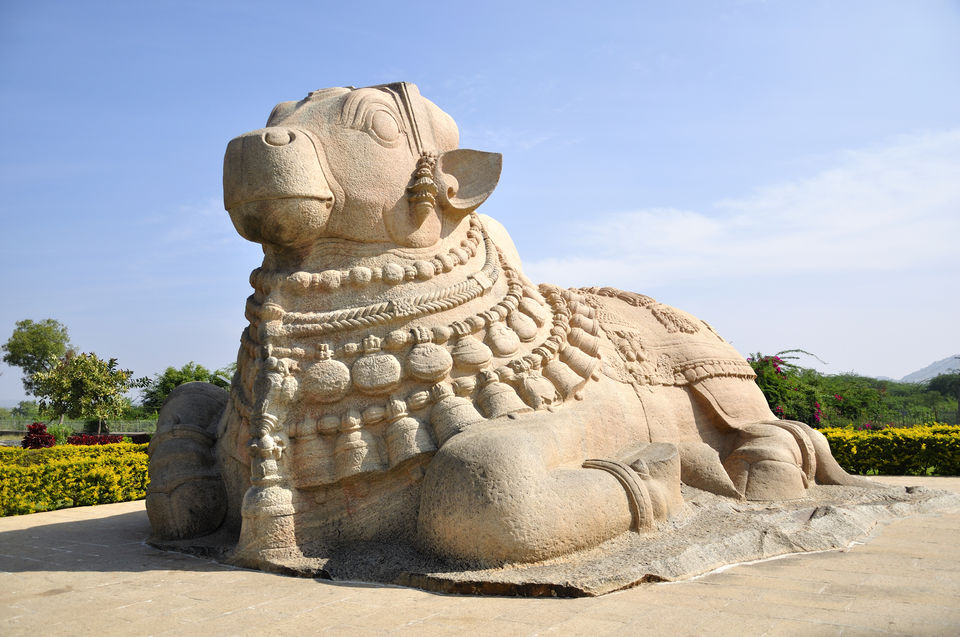 The temple of Lepakshi is very famous as it is the location of shrines Lord Shiva, Vishnu and Veerabhadra and is very famous for carved pillars.
There's also a sculpture of Shiva linga which looks spectacular.
After Lepakshi, we started our journey to Gandikota. We had to pass through Kadiri (famous for Narasimha Swamy Temple) and Kadapa (part of the Rayala Seema).
The roads were pretty good and the ride was amazing. We passed through farms, barren land and rocky terrains.
After Kadapa, we reached the town of Jammalamadugu. This is the nearest town to Gandikota, 15kms from the place.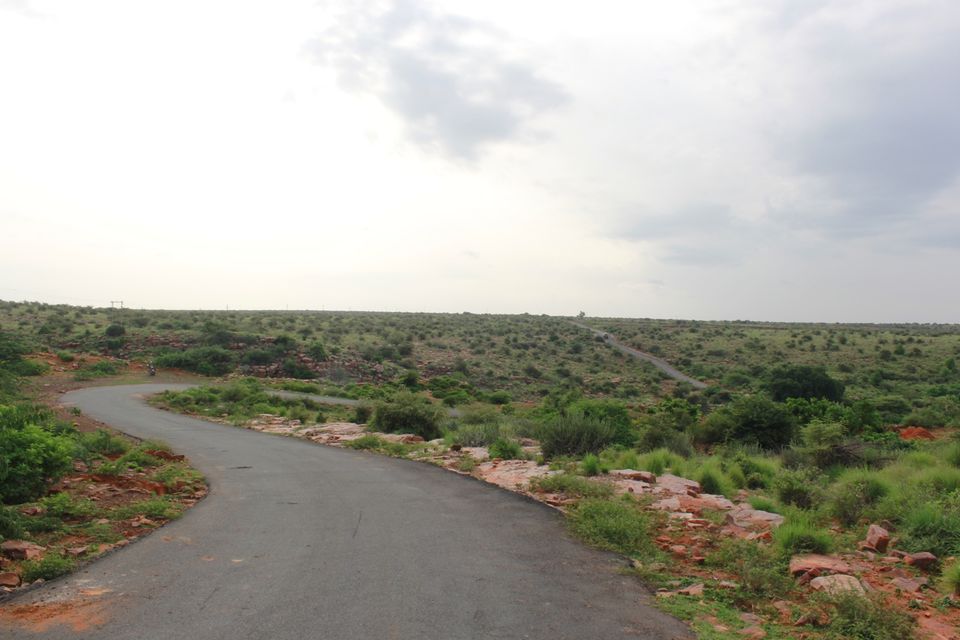 Finally we reached Gandikota, and to our astonishment, there was only one resort(Harita Resorts) around which provided accommodation. This place is always booked and the rooms here have to booked well in advance. Fortunately, we had been there on a Friday evening, and managed to book a room for ourselves.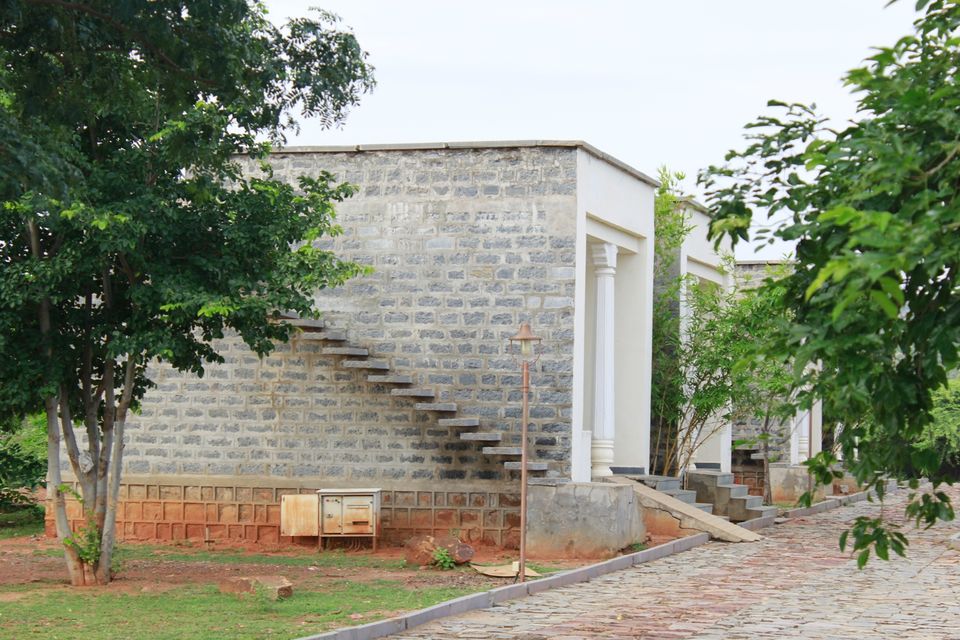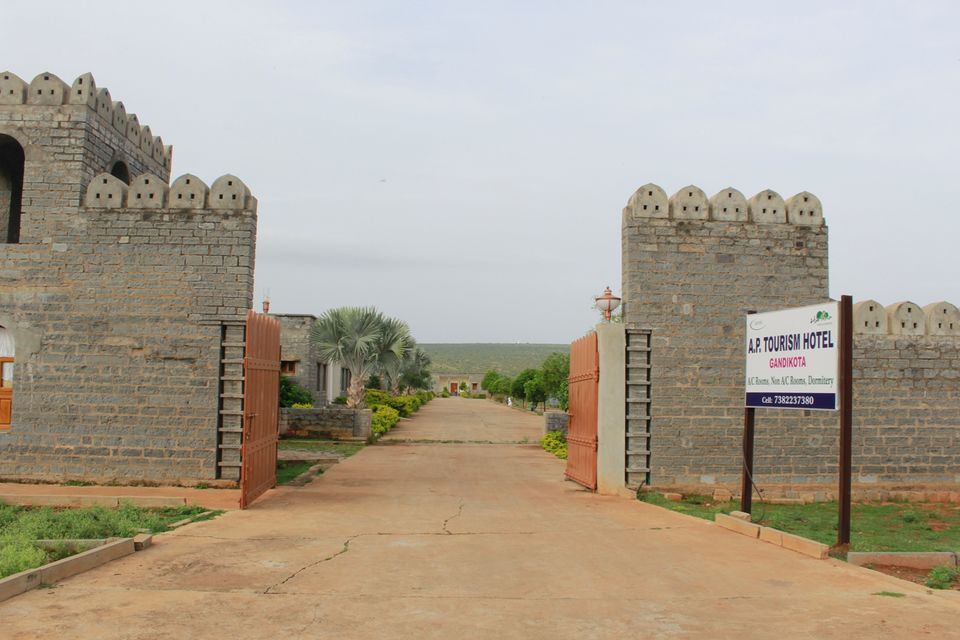 The fort of Gandikota is just a 15 mins walk from this place.
The place is very scarcely populated with a few houses inside the fort.
The fort entrance looks like any other fort and has a Charminar that welcomes you.
There is also the Jamia Masjid and two other temples dedicated to Vishnu that are in ruins.
These structures look very special and spectacular for the kind of stones used for their construction.
The fort of Gandikota acquires its name from the gorge formed between the Erramala range of hills, also known as Gandikota hills and the river Pennar that flows at its foot. ("Gandi" meaning gorge and "Kota" meaning fort in Telugu)
The view is mind blowing. The evening breeze, the river, the rocky hills and a view of the gorge is an amazing experience.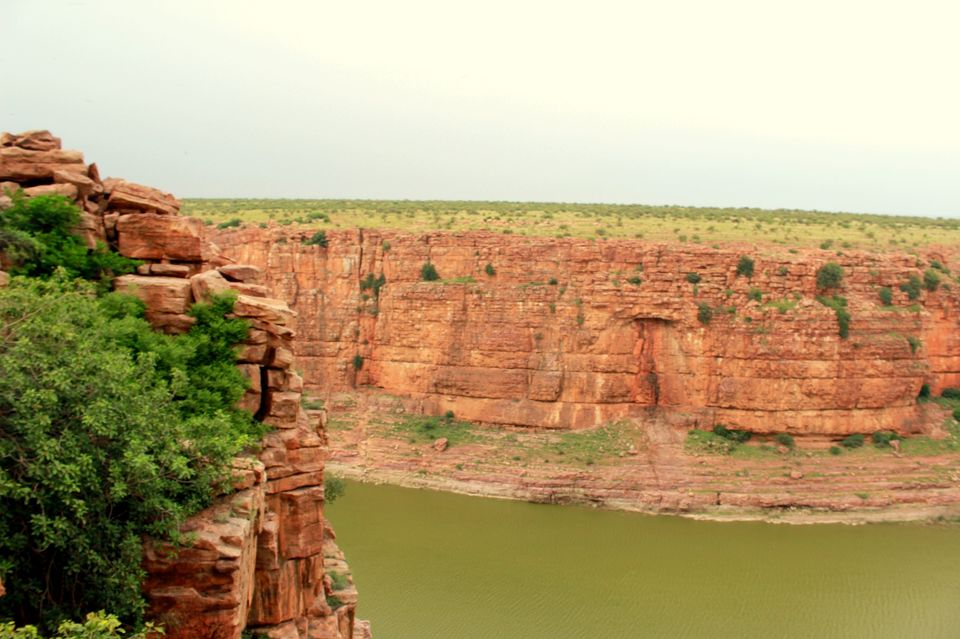 After the view, we had a pleasant stay at our cottage and started our return journey the next morning.