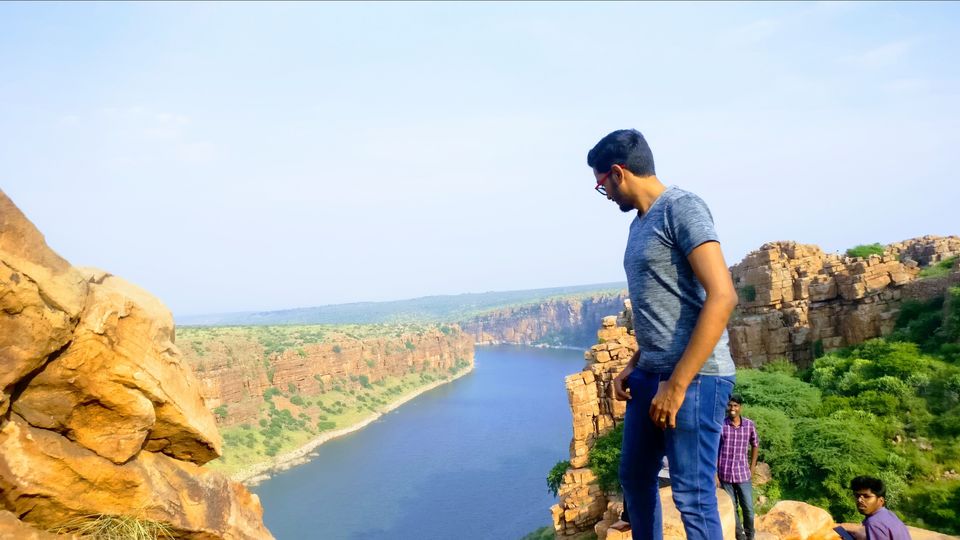 The great canyon of India! Gandikota.
You should have heard about it. But u know I'm from Kadapa district and this is hardly 30kms from my home but stil i went to it only when I'm 24.
As the saying goes, doorapu kondalu nunupu i.e. We keep thinking about far away things assuming that they wil be good ignoring the near by ones. Like how people wanted to visit foreign countries before finishing awesome places in India.
Finally i went to this in Sep'18 with a friend in car and again in Dec'18 with family.
You can get a direct bus to Proddatur from chennai or bengalore. Or atleast to Kadapa from major cities. From there u can take a car.
Here u can see:
Entrance: This is similar to Golkonda fort entrance. The way they built was to save from the enemies attacks.
Then charminar : immediately after entering left side u can find it. Though not similar to Hyderabad charminar. They named it as such.
U can go firther in car inside but road wil b very small.
Park the vehicle.
Go to temple on left side.
U can try to climb above the walls and see the view.
Go inside and check out the sculpture.
See the outer parts of the main temple.
Then come back to parking area and go right and find
Kattula koneru : a small lake where they used to wash the knifes after a war. Right side.
And left side u can find a masid kind of structure, place where horses used to b staying, a big building to store the rice.
Move further and find another temple kind on left side. From here also u can get good view of canyon.
Here comes the big thing.
Move forward after coming back from above and u can see the big canyon. U cannot express the feeling after seeing it.
The red rocks all over this area u can find while u r driving also.
AP govt hotel is also there very near to it if u want to stay back. People wol b doing camping also here. Try to see the sun rise in canyon and sun set in first temple that i have told.
U can ask people and get to know the boating and kayaking place which is harldy 10km..
On the u can get to see Mylavaram dam also if u r interested.
And if u r interested try having food in my hometown Proddatur.. Kaaram dosa, uggani, sangati..