JULLEY! Remember this word if you plan a trip to Ladakh because this Ladakhi word will be your ace in breaking the ice with the locals. Add a smile and say Julley and just see the magic!
Sight seeing in Ladakh is treat to the eyes and an experience to cherish for your life. So lets have look on what's there in the Ladakhi store! Before that, let me inform you that this blog is aberrant and wont be following the same, old layout!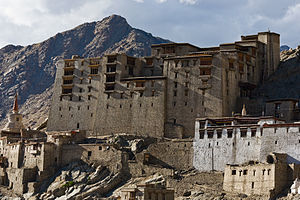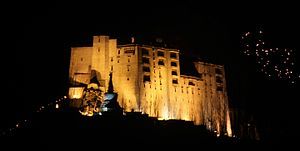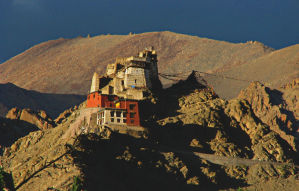 Tsempo Gompa
On the main periphery of Leh, one must visit Tsomo Gompa, the Leh Palace, Hall of Fame and Shanti Stupa. While you go through the gallant stories of our soldiers who gave their today for our tomorrow, Shanti Stupa puts forth a soul satisfying landscape which is one in a million. Sit, relax and take pleasure of the beauty of mother nature.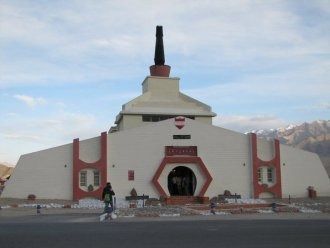 To drive in Ladakh is a pleasure because you have this beautiful picturesque of nature running constantly with you. The sky piercing mountains which stand like row of arrow tips that steamrolls you to marvel at their beauty. The pit stops you can make are at Khardung-la-top aka K-Top which stands at a height of 18300 feet and proudly carries the title of WORLD'S HIGHEST MOTOR-ABLE ROAD. Speaking of high mountain passes, do visit the THIRD HIGHEST PASS OF THE WORLD– Chang-La standing proudly at a height of 17500 feet.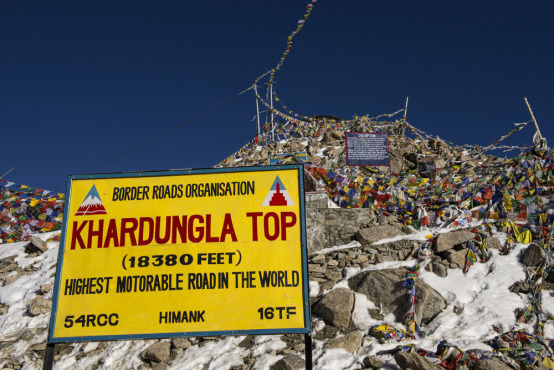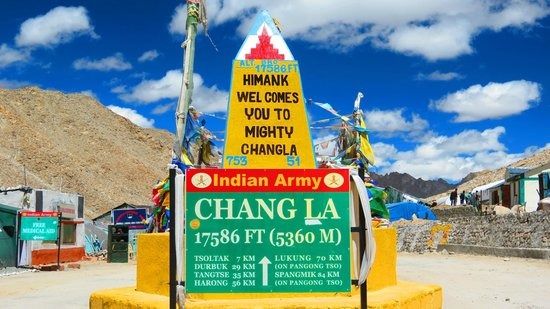 Have you ever imagined a lake shared by two countries, lying silently between the sky punching mountains, appreciating the artistry of nature? Well, visit the Pangong-Tso lake. At a height of 14000 feet this 130km long lake, 45 km of which lies in India and rest in China is one of the largest brackish lakes in Asia. This lake hemmed by precipitous mountains glimmers in callow of light of dawn. A broad span of Tuscany-blue sky slash above it, making it appear like nature's amphitheater. The hollowness of the valley magnify all sounds, from burbling streams to the bumble of bees. Satiate some hot Maggi and enjoy! You wont believe it until you see it.img_7867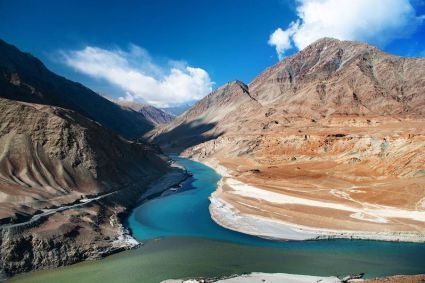 The other one is the cold desert of Ladakh- Nubra valley. One can find many double humped camels over there. Wildlife enthusiasts can go crazy in Ladakh. The animals to be spotted range from the ibex, marmots and wild ass to double humped camels, yaks and mountain goats (including pashmina).
Moving into Kargil district, this place came into spotlight during Kargil war of 1999 between India and Pakistan during which this place saw lot of shelling, bullets and bloodshed. Kargil is a place controlled mainly by Indian Army and is famous for places which India Army retained during the war at cost of many gallant and mettlesome warriors.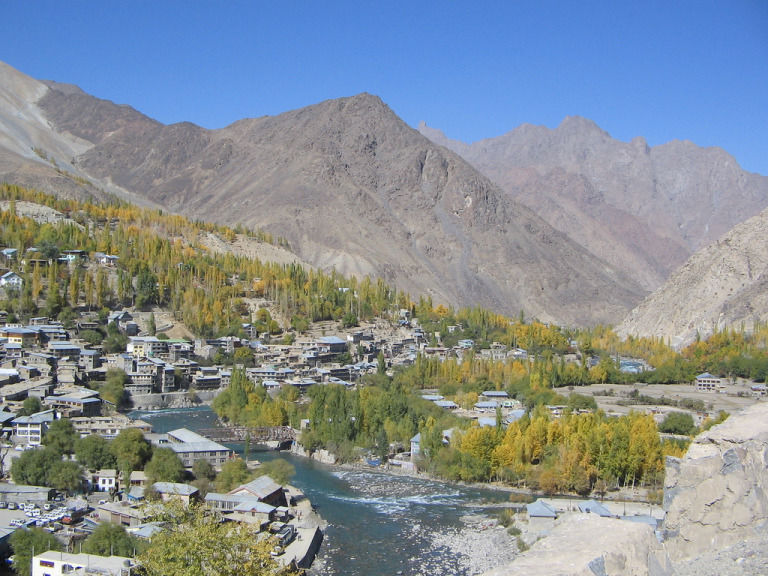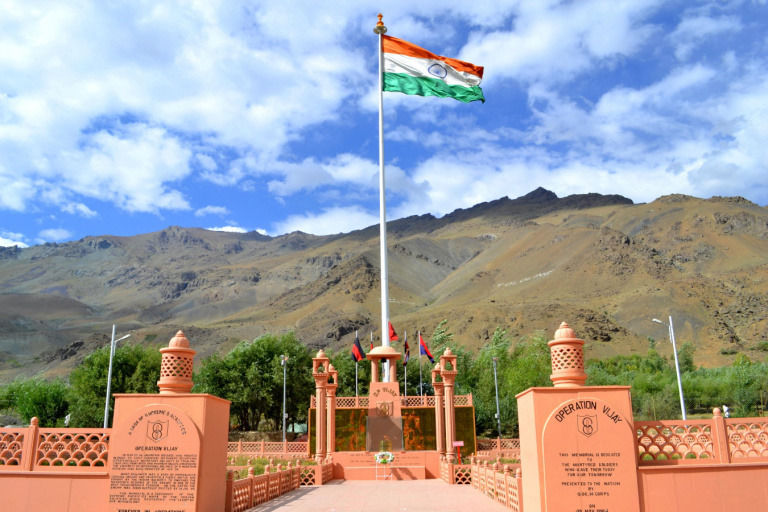 Highlights are Sando Top (8km from Dras) from where Pakistani posts are visible. To get a full view of Dras valley and LOC, you can definately visit Manman Top (10km from Dras). Do not miss the Kargil War memorial in Dras and be proud of those who faced death from the front. Tiger Hill, which is just in front of Sando top is the highest peak in the sector and is of prime importance since the entire national highway connecting Srinagar to Leh Ladakh and a strategic route to Siachen glacier (WORLD'S HIGHEST BATTLEFIELD) is overlooked from this peak. To retain Tiger hill from the enemy was one of the most challenging task for the India Army and hence this mountain has many warrior's blood on it.
Moving on to the festivals of Ladakh, it is a state mainly dominated by Tibetan culture and traditions. Hence you will get an opportunity to witness a variety of costumes, from dragon to colored robes, traditional dance of Ladakh, the chant of Mantras etc etc. To begin with, there is Losar (New year). Holy fire, chant of mantras, colorful robes set in the mood for the religious style new year. Ladakh festival is one of the most prominent and signature festivals of Ladakh that show cultural diversity of various regions. The two weeks are full of cultural dance, traditional music performances, colorful robes with performers coming from all parts of the region to celebrate this festival with utmost prosperity and grandeur. A festival on the banks of river Sindhu in Shey Manla (Leh) is Sindhu Darshan, celebrated on Guru Purnima. Native honor the Indus river as they believe that this river is integral in maintaining peace and harmony among people of India. Along with river, they also pay their respects to the Indian soldiers who put their lives in danger to save us. It is held for 3 days in mid June.
Ladakh is full of monasteries and some monasteries have its specific festival that one could attend. Hemis monastery celebrates a cultural extravaganza called Hemis Tsechu in July. Lamas of the monastery wear masked costumes and perform traditional dance. Lamayuru monastery celebrates Yuru Kabgyat which tend to spread the teachings of Tibetan Buddhism through singing and dancing. It is also held in July. Likeise different monastery have their respective celebrations which tend to last for 2-3 days and one must definitely be a part of them.
The most 'I like adventure' way of travelling to Ladakh is by road, whether you take the Srinagar-Leh highway or Manali-Leh highway, you will be a part of the most breath taking journey. You will be passing through the delightful ranges and sites that are completely unparalleled. While taking a flight, make sue you have the window seat and touch the ranges of Himalayas and Karakoram. Once their, take at least a day or two to acclimatize to the scenario due to high altitude. Enjoy the restaurants that serve not only mouth watering Ladakhi cuisine but also Greek and Lebanese. For all those trekkers out there, there are plenty of shops renting mountain bicycles. So go ahead and hire one and enjoy!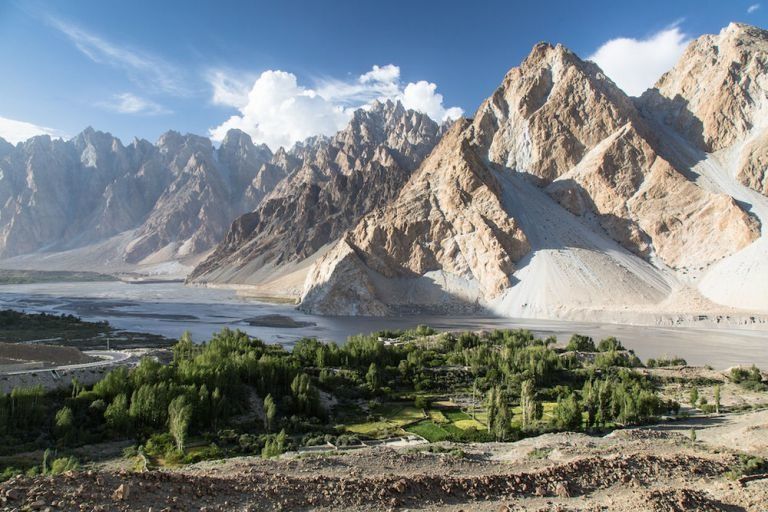 To conclude, Ladakh is full of escapade, tradition and unparalleled beauty. Once you visit this place, you will find yourself to be in one of the most peaceful places. This part of the state is definitely worth a visit.
This was the last post of CALL OF HIMALAYAS SERIES. I hope I have answered your question of why Jammu and Kashmir is called the ' Switzerland of India'. Jammu and Kashmir, the perfect one word that would define it would be HEAVEN. Yes, its a heaven on Earth but sadly, its the cupidity and savagery of mankind that we humans have made it a living hell for the locals. Due to increased terrorism, Jammu and Kashmir has become one of the most active counter insurgency operational area of the country and I feel very sad and disheartened when bullets and mortars destroy the home of thousands in such a beautiful place.
I hope that one day comes, when Kashmir will be a peaceful state and its pulchritude remains imperishable. God bless this small heaven!
JAI HIND
This post was originally published on The Great Indian Voyager.