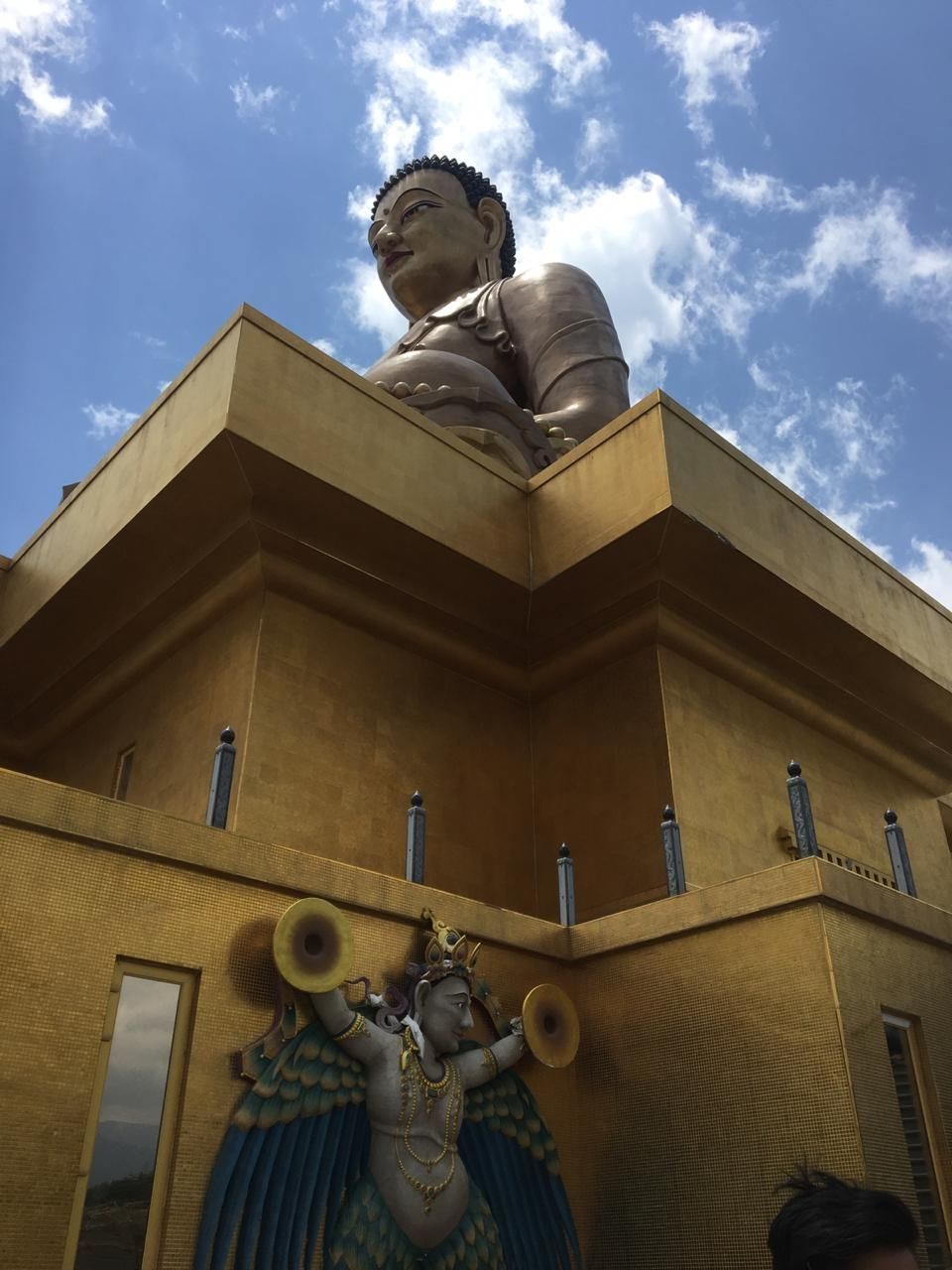 After spending all night wandering in Kolkata airport, we had our flight to Paro, Bhutan in the morning. We boarded the flight and we had a glimpse into Bhutanese culture in the flight itself. The crew is extremely polite and accommodating. Some food is served and lot of beverages to choose from. When you enter the happiest land, you know why. The flight landing is so mesmerising and beautiful. Apparently, it's one of the most difficult airport to land into. When the flight swerves and glides between the mountains, you feel excited and enchanted at the same time. After landing, we come out and buy local SIM cards at the airport exit. Our guide, Mr. Kinley and driver, Mr. Tensing, are waiting for us. We knew right away that this was going to be an amazing trip. We drive from Paro airport to Thimphu, where we check in to the hotel. We freshen up and leave to visit the town. We go a local temple, have Momos and Butter tea, and return to the hotel.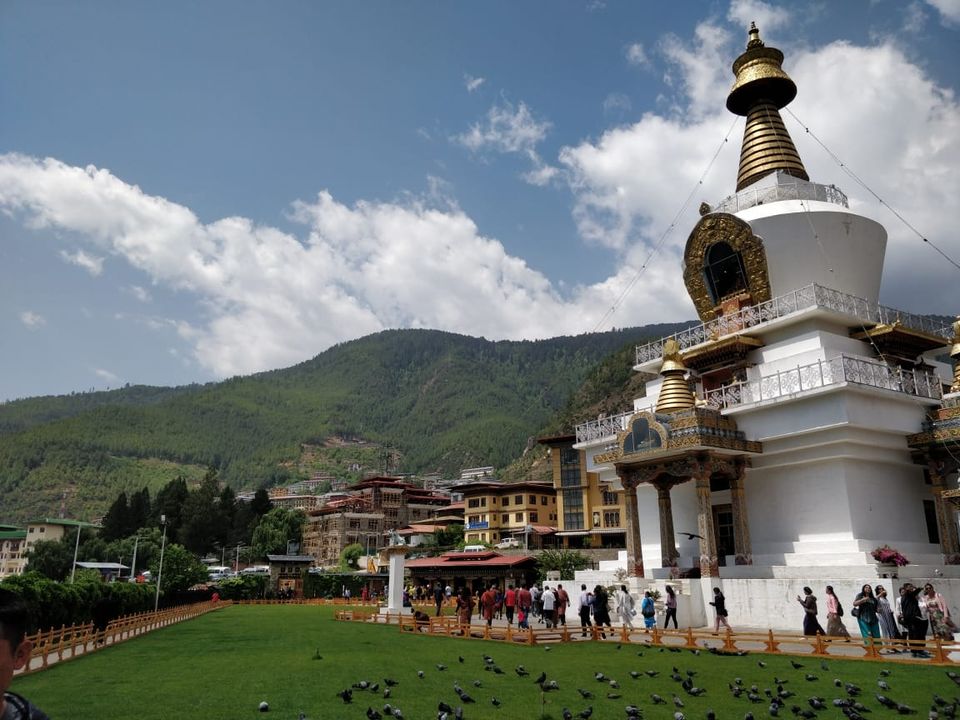 We start by visiting the Memorial Chorten first, built in the memory of one of the Kings. Next we visit Buddha Point. It's a beautiful temple, and a beautiful Buddha sits on top of this temple. We then have a traditional Bhutanese lunch and also get to taste 'Ara', a locally made alcohol. We visit a small museum nearby that shows their traditional lifestyle and structure of homes. We then visit Takin Reserve. Takin is the national animal of Bhutan. There were only few injured and healing Takins here as the remaining had migrated North for Summer. We wanted to visit the Thimphu Fortress, but it was too late. We saw the fortress from a different viewpoint where our guide explained it's importance to us.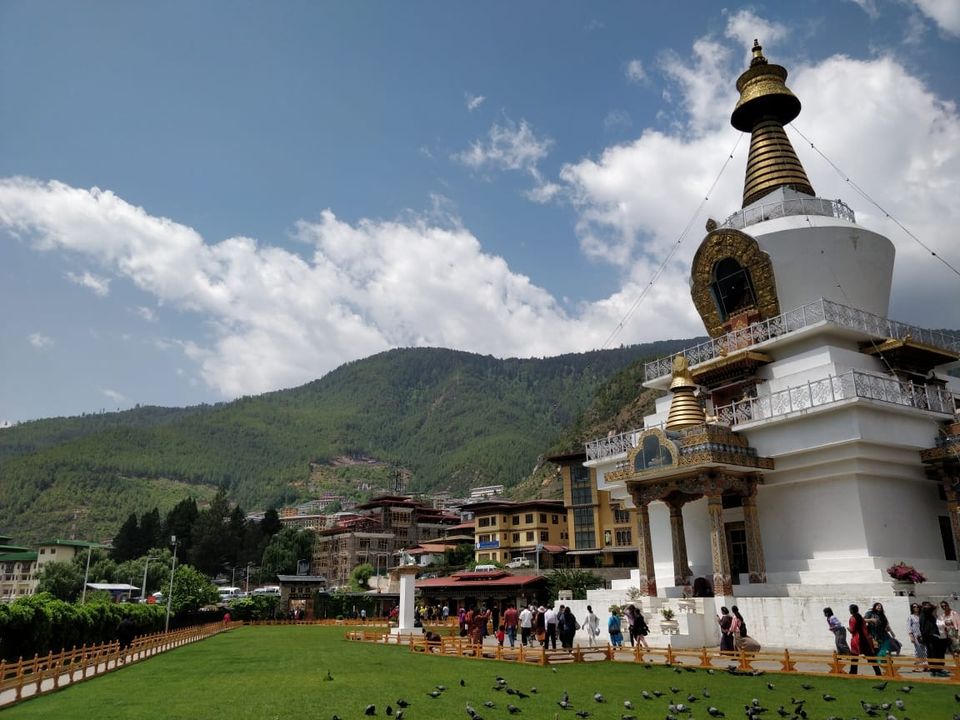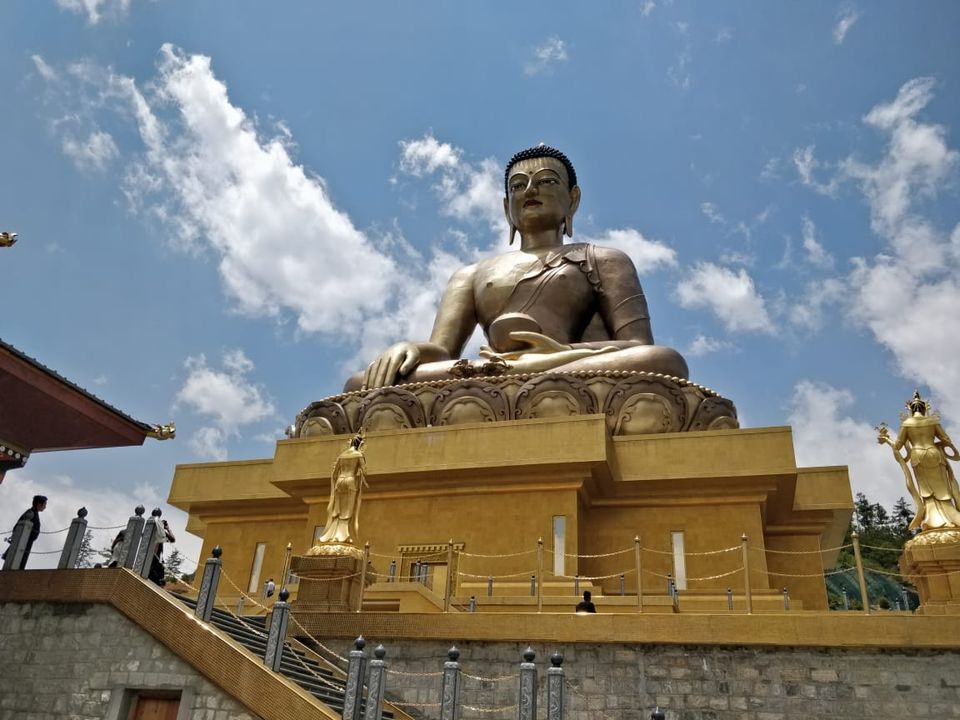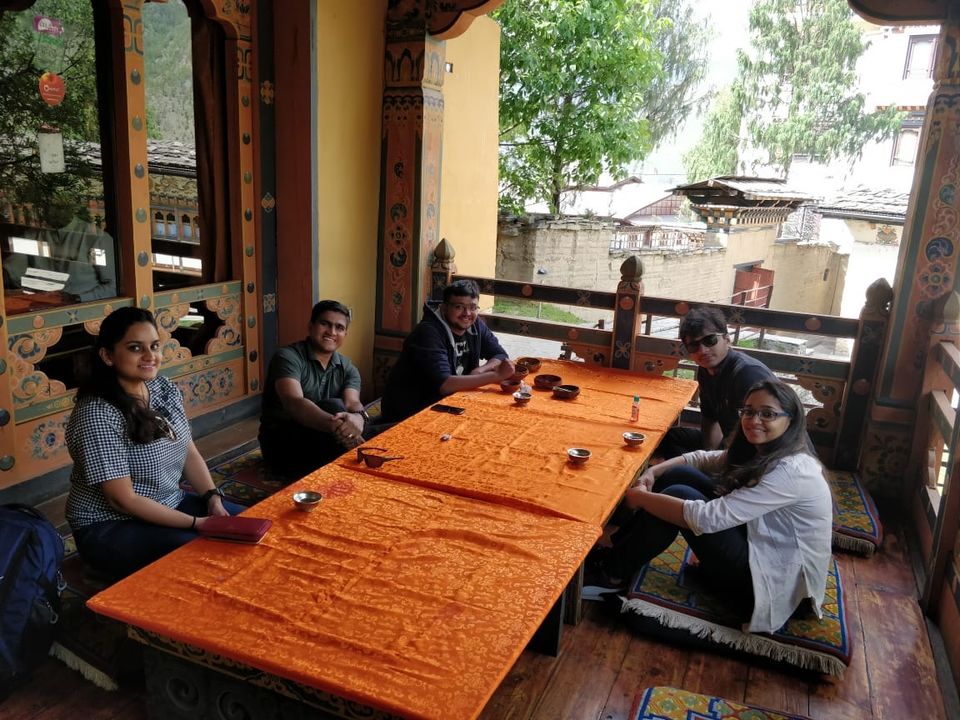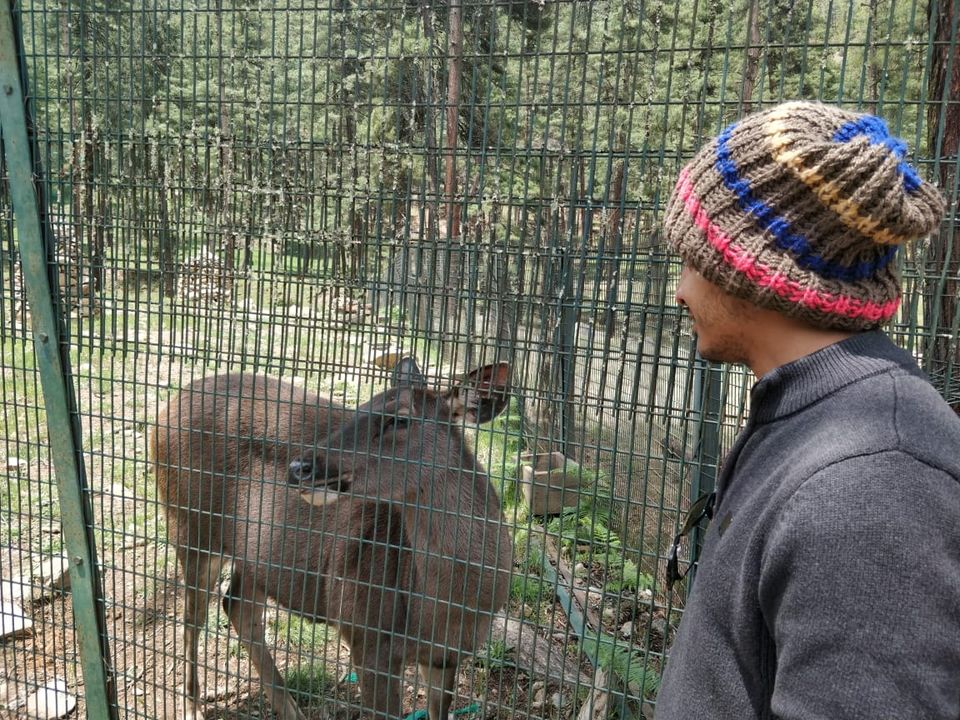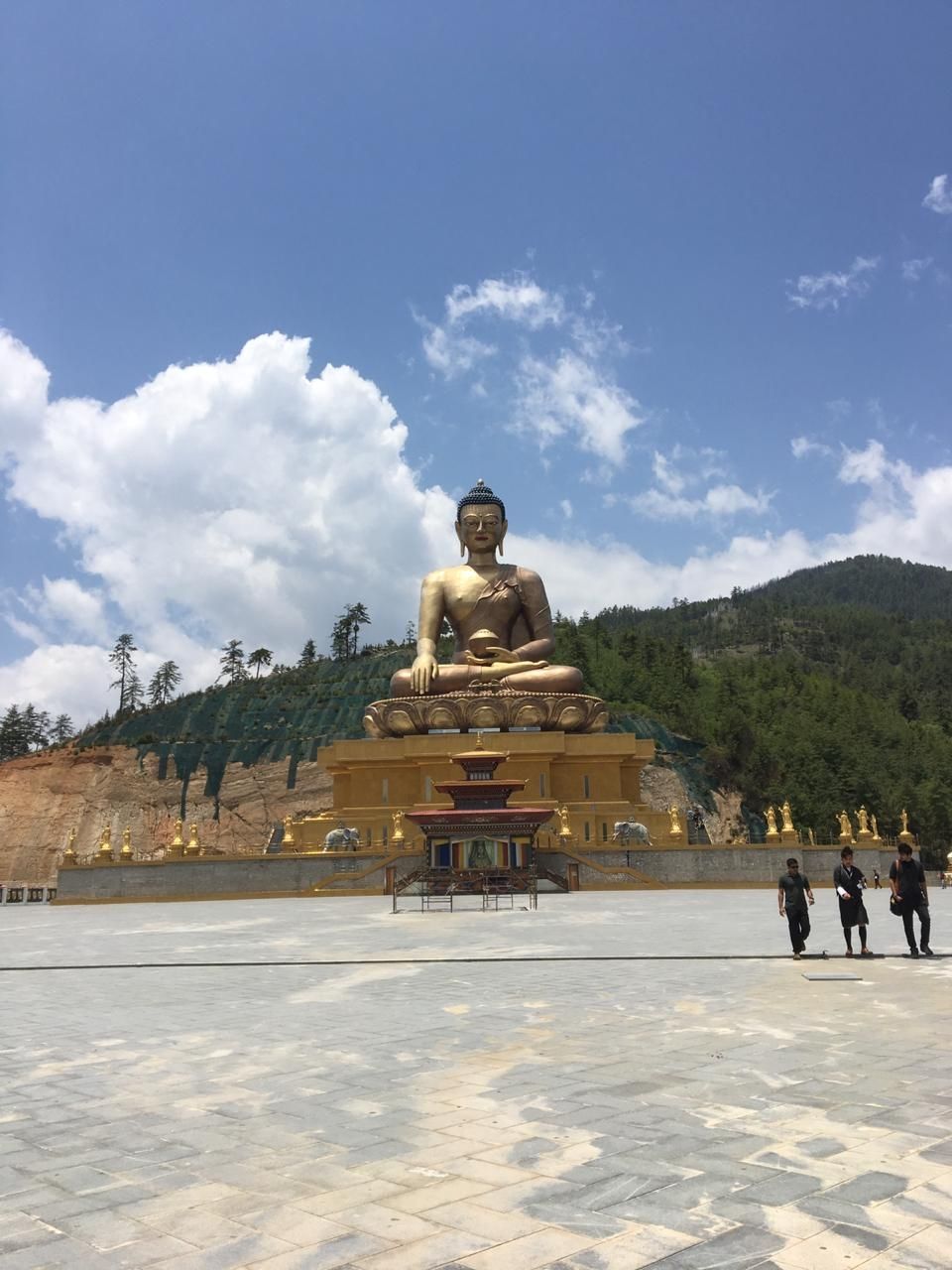 We leave for Punakha this morning. On the way to Punakha, we go through the most dreamy place, Dochu la Pass. This place was mostly covered with fog. There's a temple, a cafe, 108 stupas and a garden which further leads to 9 secret meditation caves. We can see some beautiful mountain ranges from here but unfortunately it was covered with fog this day. We reach Punakha, have lunch and start hiking to the Fertility Temple. Make sure to ask your guide about this temple as it has a very interesting story behind it! As you will also notice, that every wall, door and shops have a strange picture on them. Phalluses! Don't be surprised. The guides will explain that they consider is a good luck charm and you'll find it in all shapes and sizes and colors in souvenir shops too. We then proceed to visit, the Suspension Bridge and then to Punakha fortress. The fortress is surrounded by beautiful purple trees that make this place look out of the world.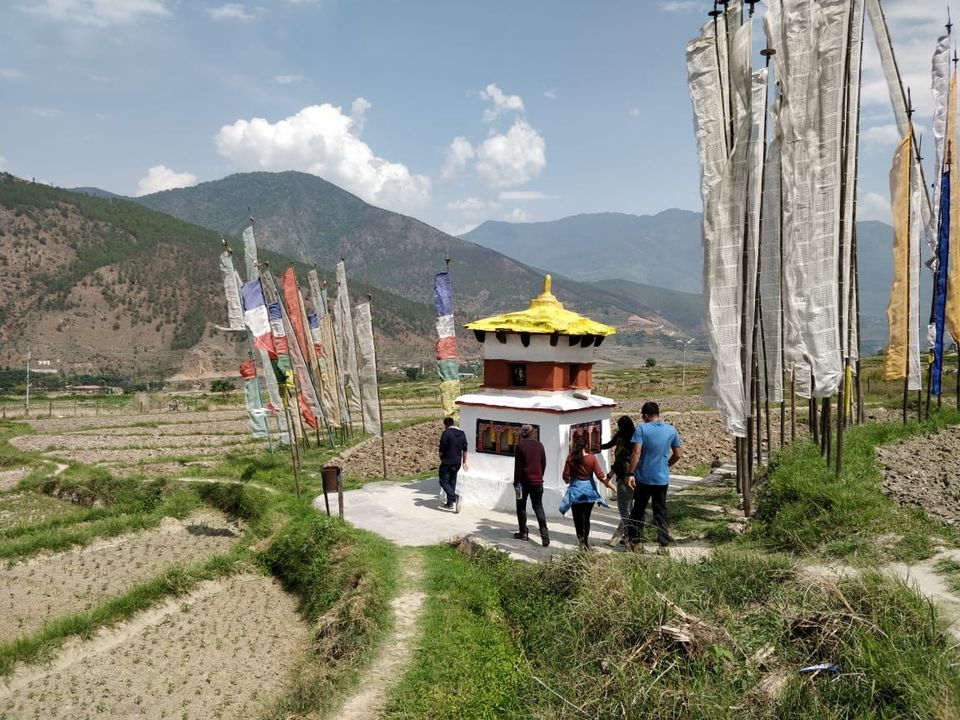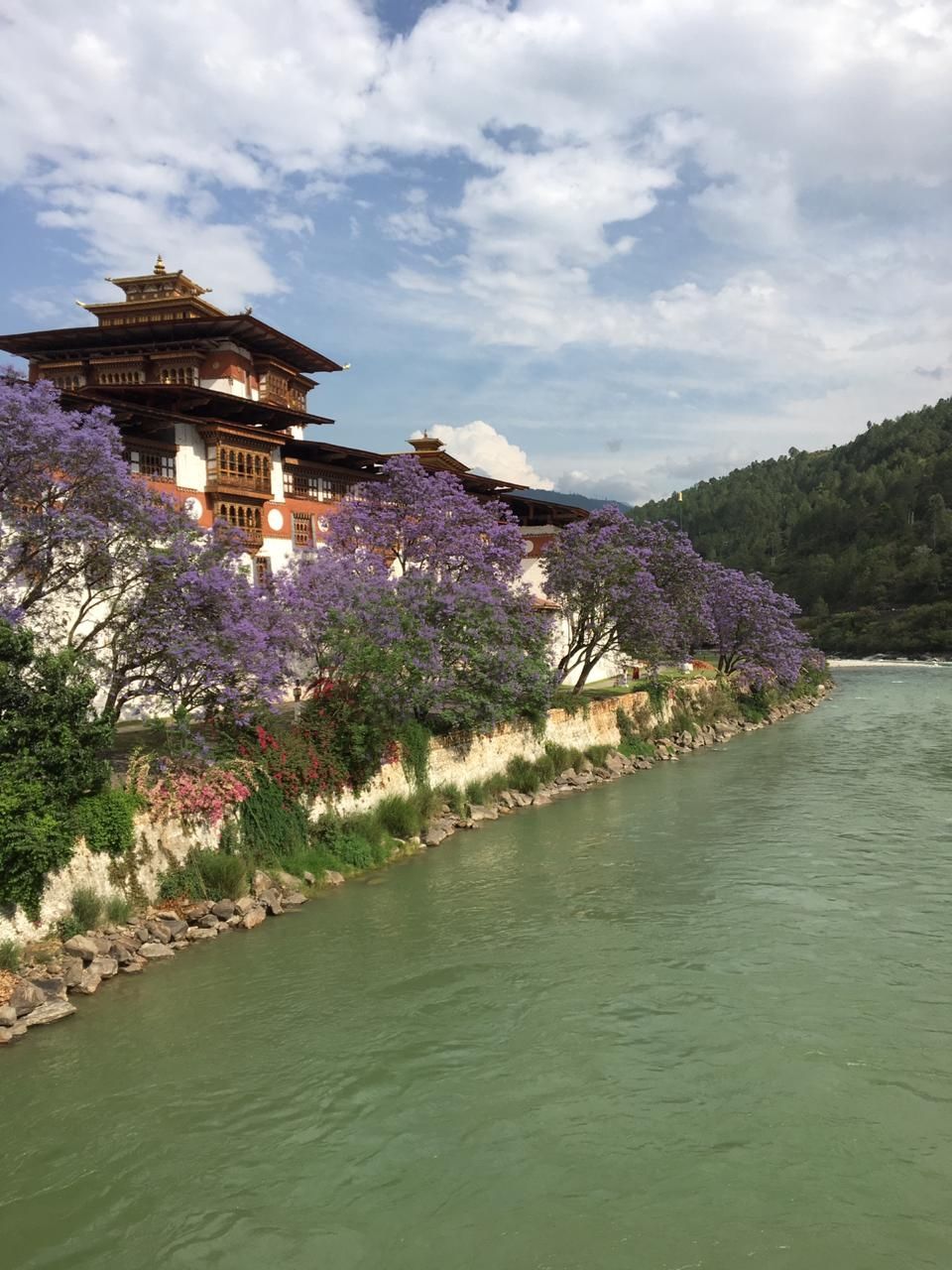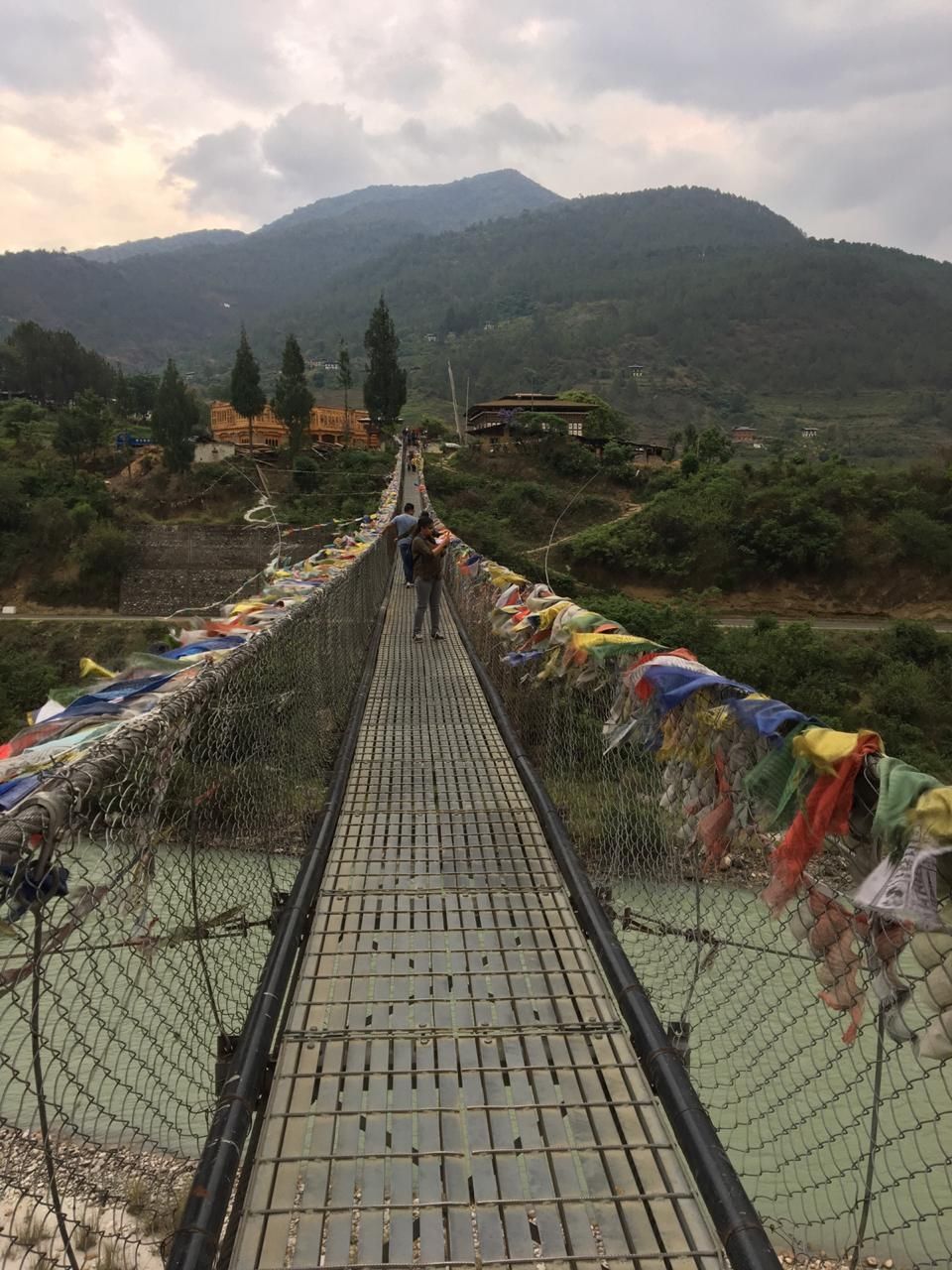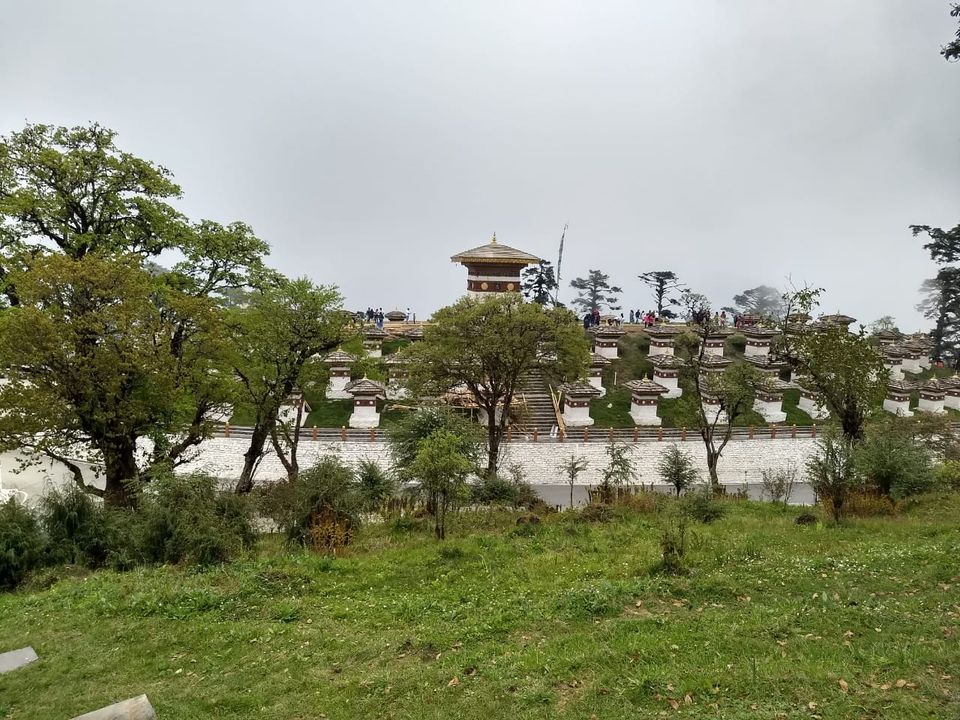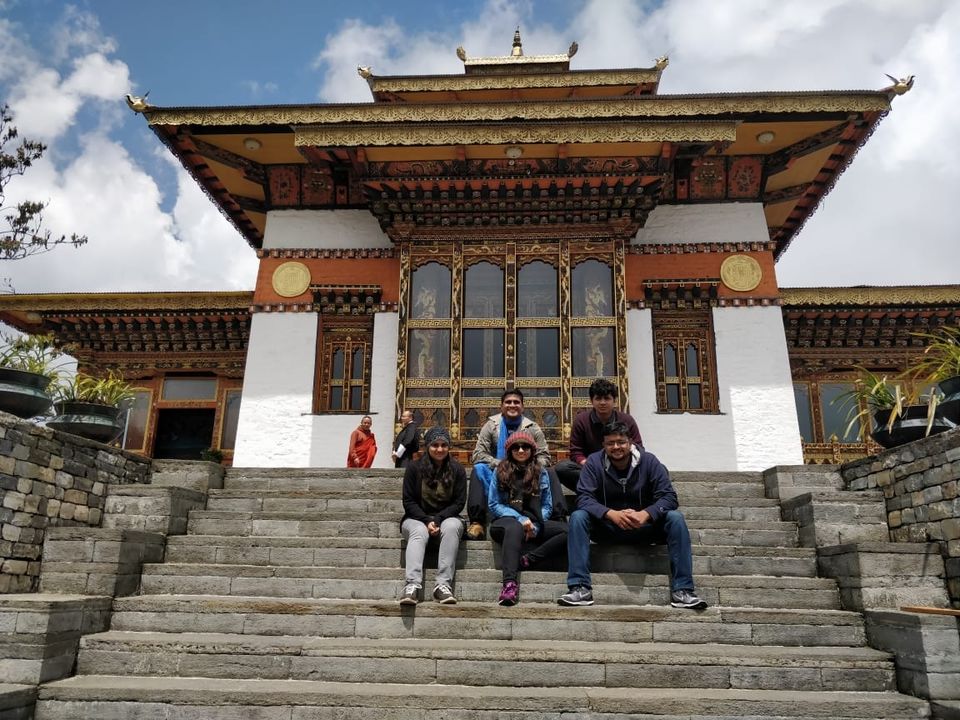 This day, we had two options. Either we go on a hike to Phobjikha Valley or go for river rafting. But our super smart guide, tweaked our itinerary to include both. We headed for the valley, in the morning. I strongly recommend, do not skip this hike in the valley! Because this is going to be a memory you'll never forget. The beauty of the valley is so pure and enchanting, you won't feel like leaving. This place is a roosting place for a rare species of bird and so they have made sure to not put any towers or wires around that restrict the birds.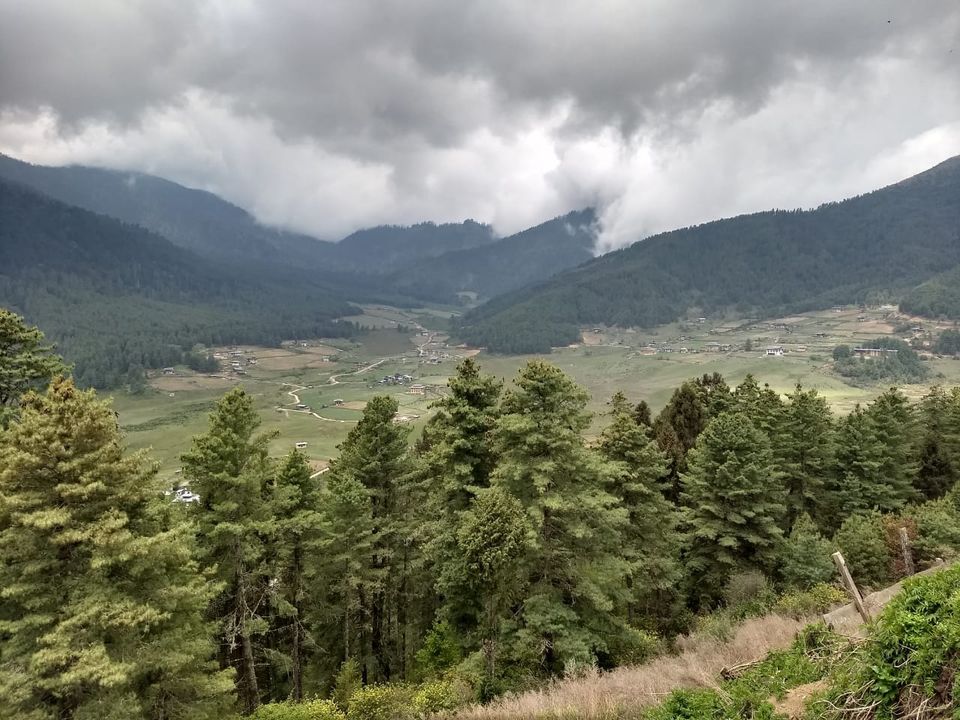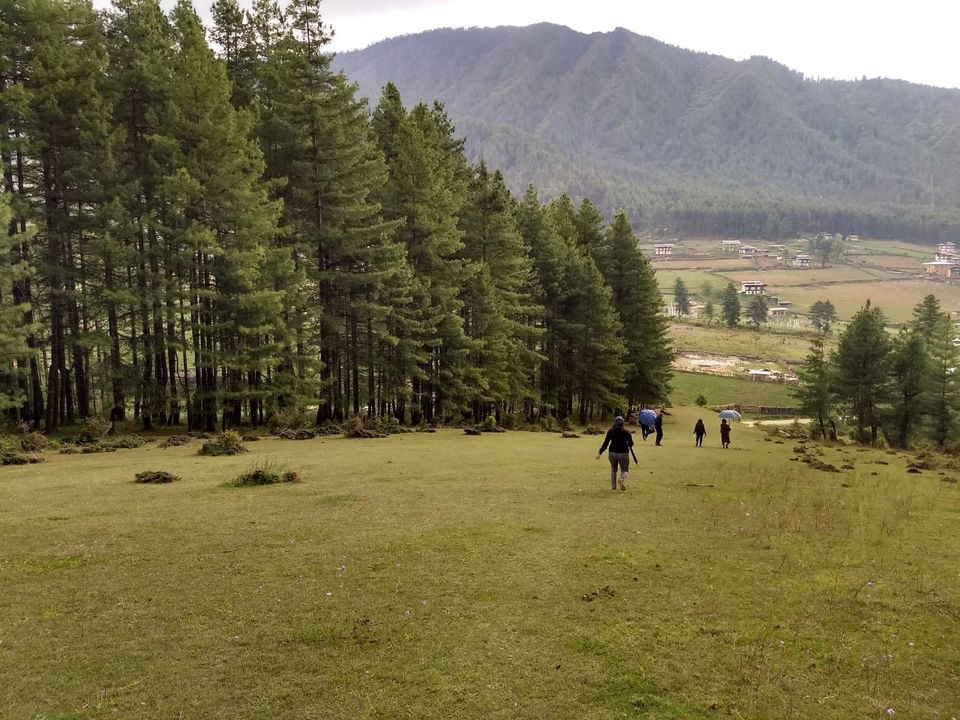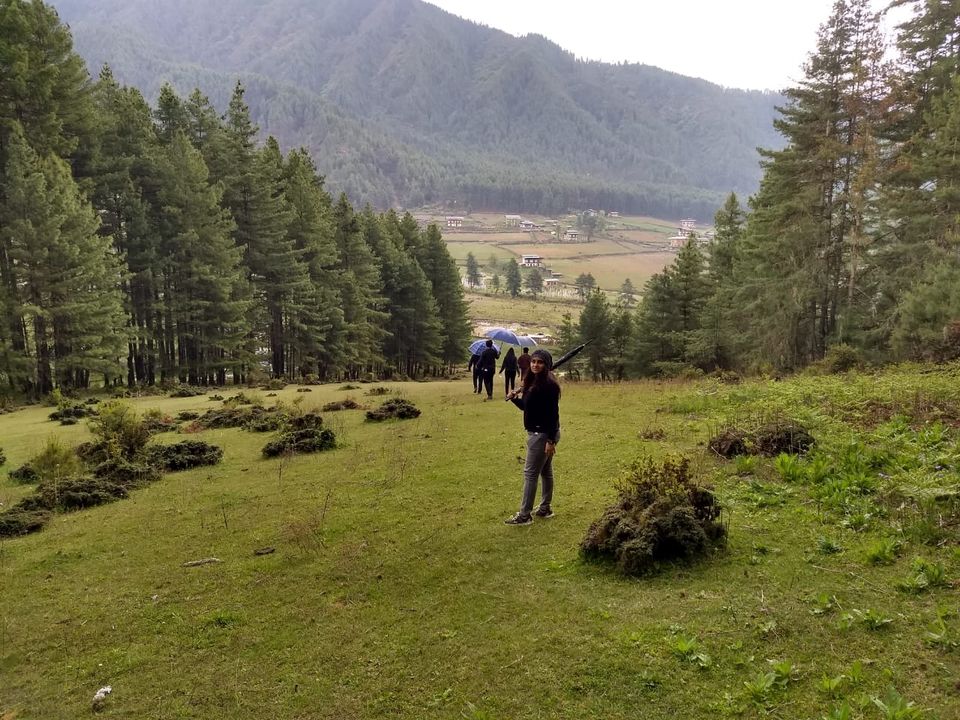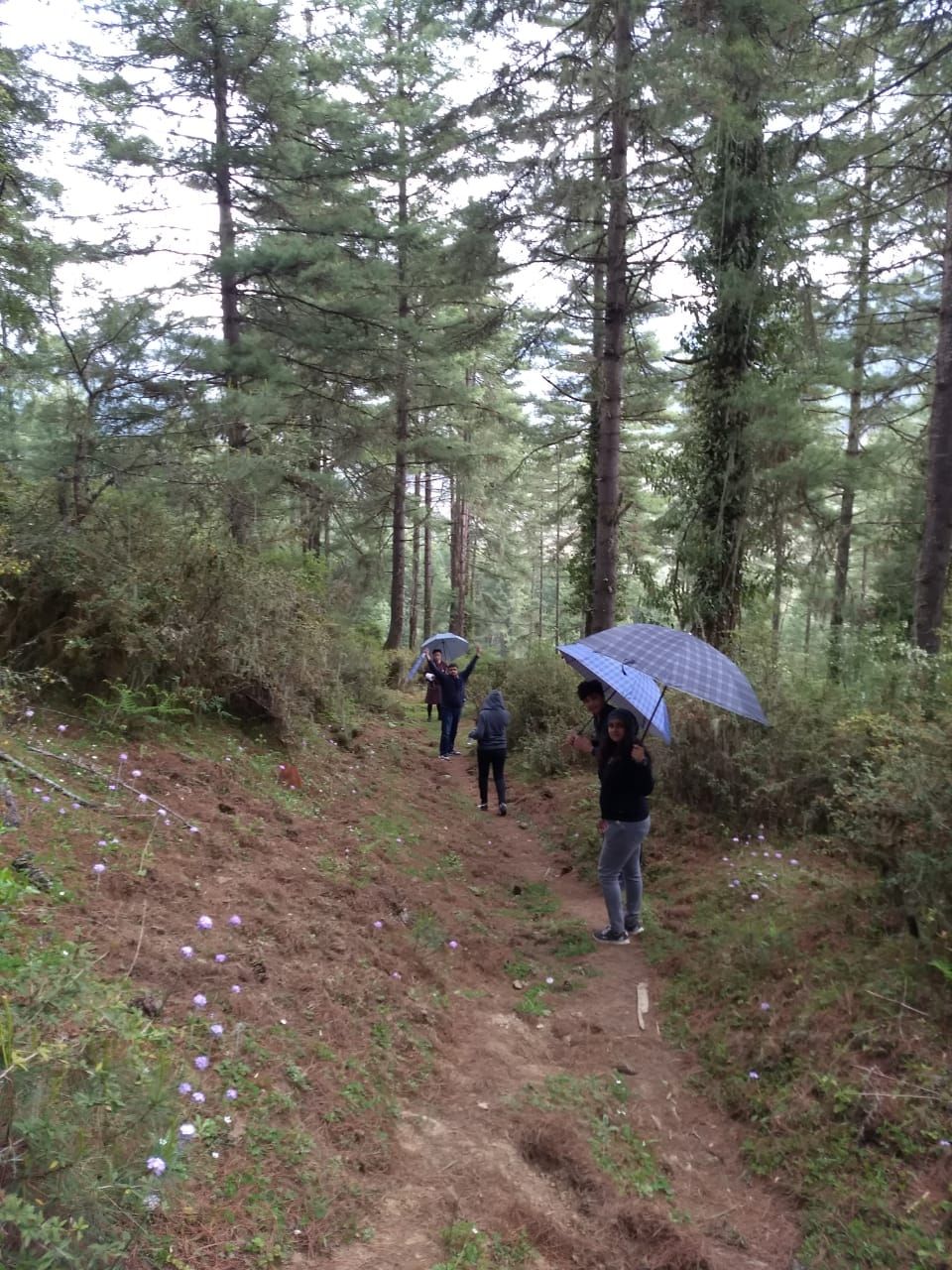 Early morning, we leave for river rafting. Here you have two options, a male and a female river. The male river being a little rough and the female one is relatively calm. We opted for the male river rafting (obviously!), That lasted approximately 30mins. The current was not much at this time of the year but we did play around a little in the river bed under supervision of our guide and driver. We quickly headed to the hotel, changed and left for Paro. On the way, we visited an old temple and reach hotel. Turned in early as we had an early start the next morning.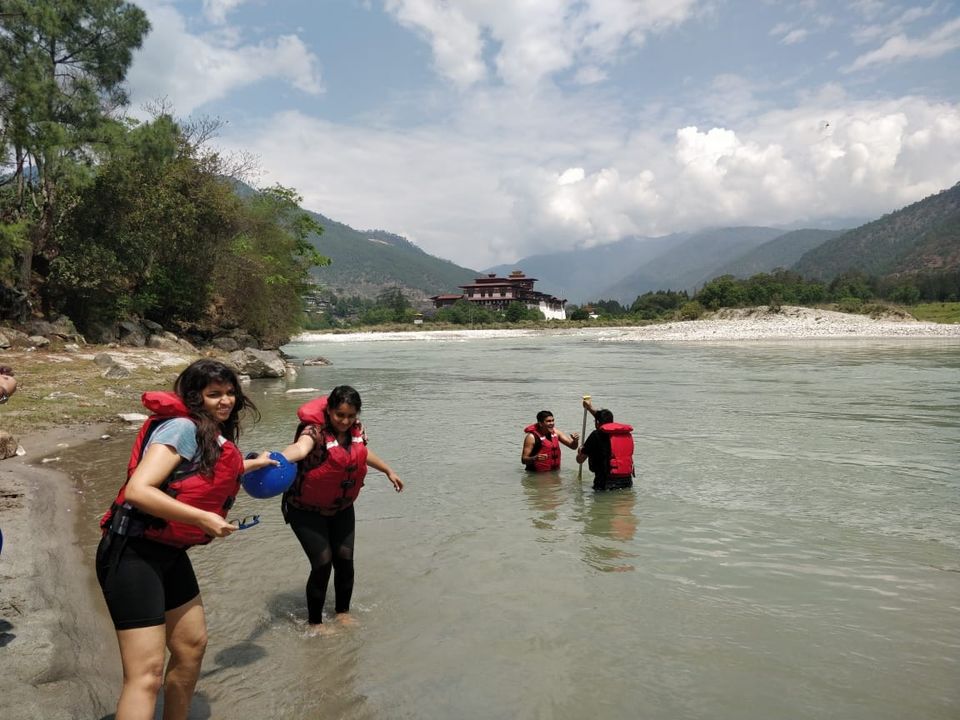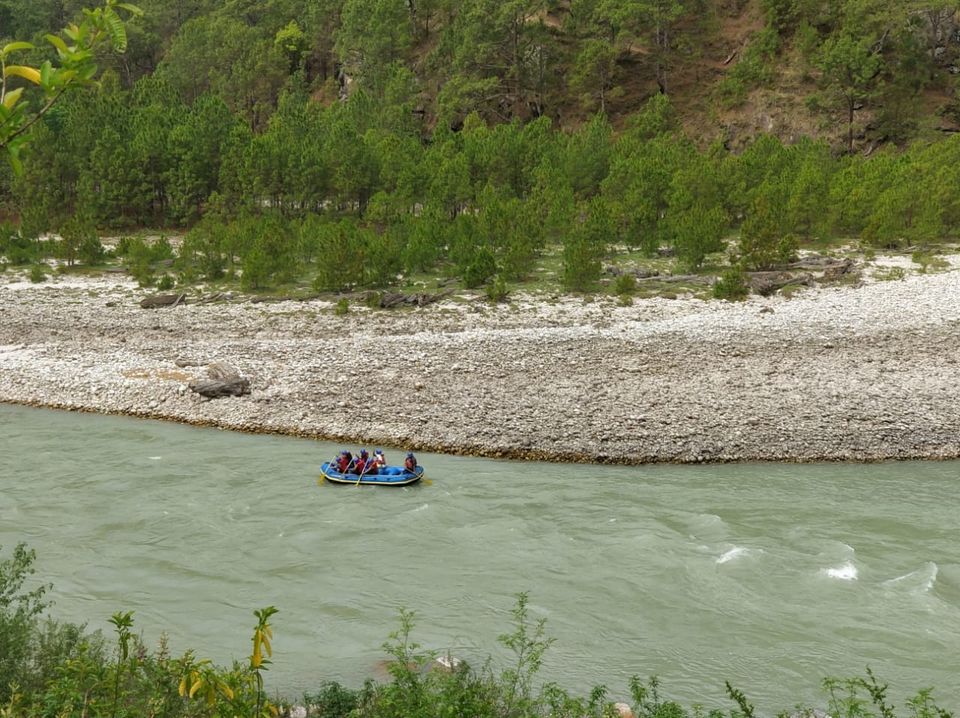 We left for the Tigers Nest trek in the morning. It's a short drive from Paro of about an hour and half to reach the base. There's a huge crowd here as this is one of the most visited places in Bhutan. Our guide and driver accompany us for the trek too. The monastery is a magical place. You can't help but wonder how one would be built this huge structure on the face of a almost vertical rock mountain. We have so much to explore and learn from our ancestors about these feats which we can only imagine even in the modern day. Our amazing driver lives in Paro and he bought us some tea and biscuits from home to be had at the top. After reaching the top, this tea was a perfect addition to the view and aura we were enjoying. We rolled out way down as fast as possible because the next thing that awaited us was what we needed exactly. A hot stone bath! After a late but filling lunch, we went to Paro to shop. We bought key chains, soaps, tea, spices. Another cool thing we discovered was, you get good branded clothes and amazingly discounted prices.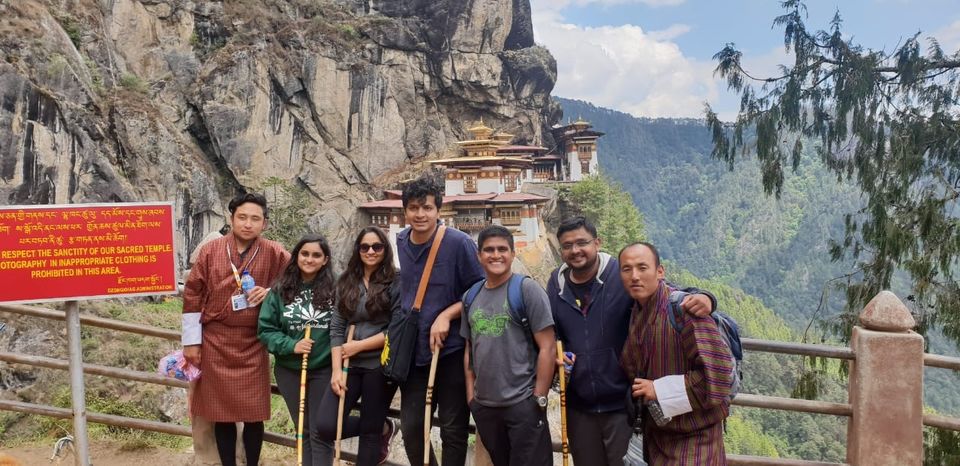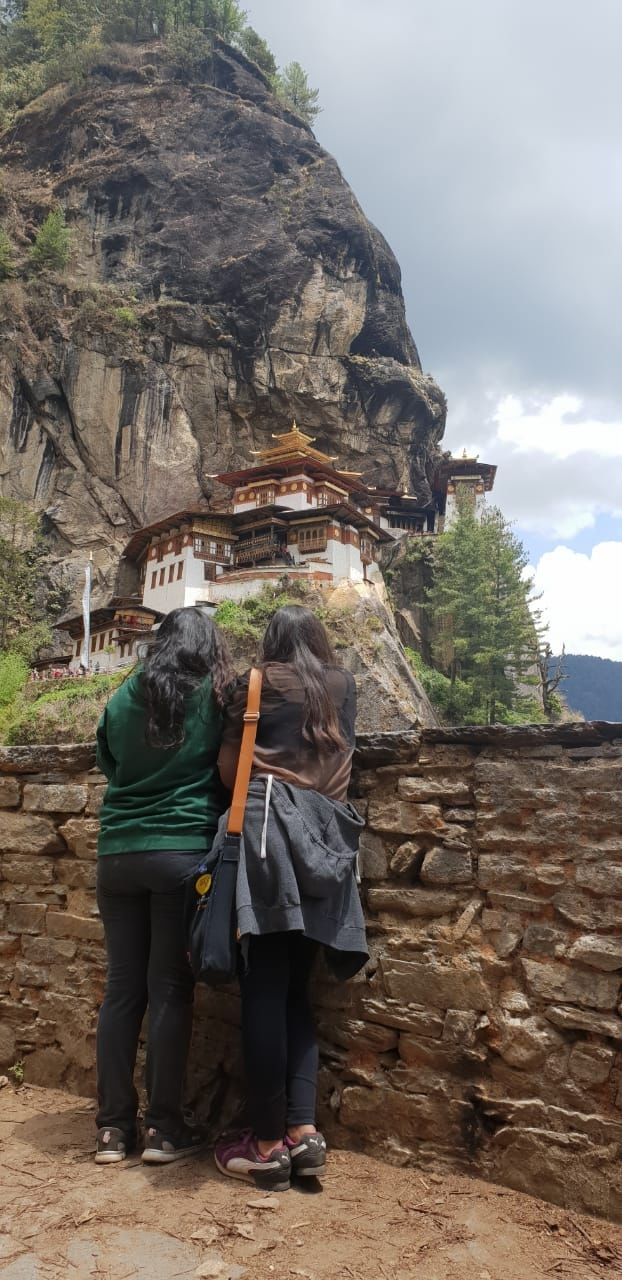 We were to leave this day. We definitely were not happy to leave. Everything about this place is perfect. And we were taking home the happiest memories with us. I don't know how the guides and driver's are assigned, but I would highly recommend these two beautiful people if anyone would wish to have a guide and a driver. They made our trip so comfortable. The guide knew every little details and had answers to everything we were curious about.
Ending with what I loved our guide kept telling proudly with a large smile - "This is what we have here in Bhutan...."