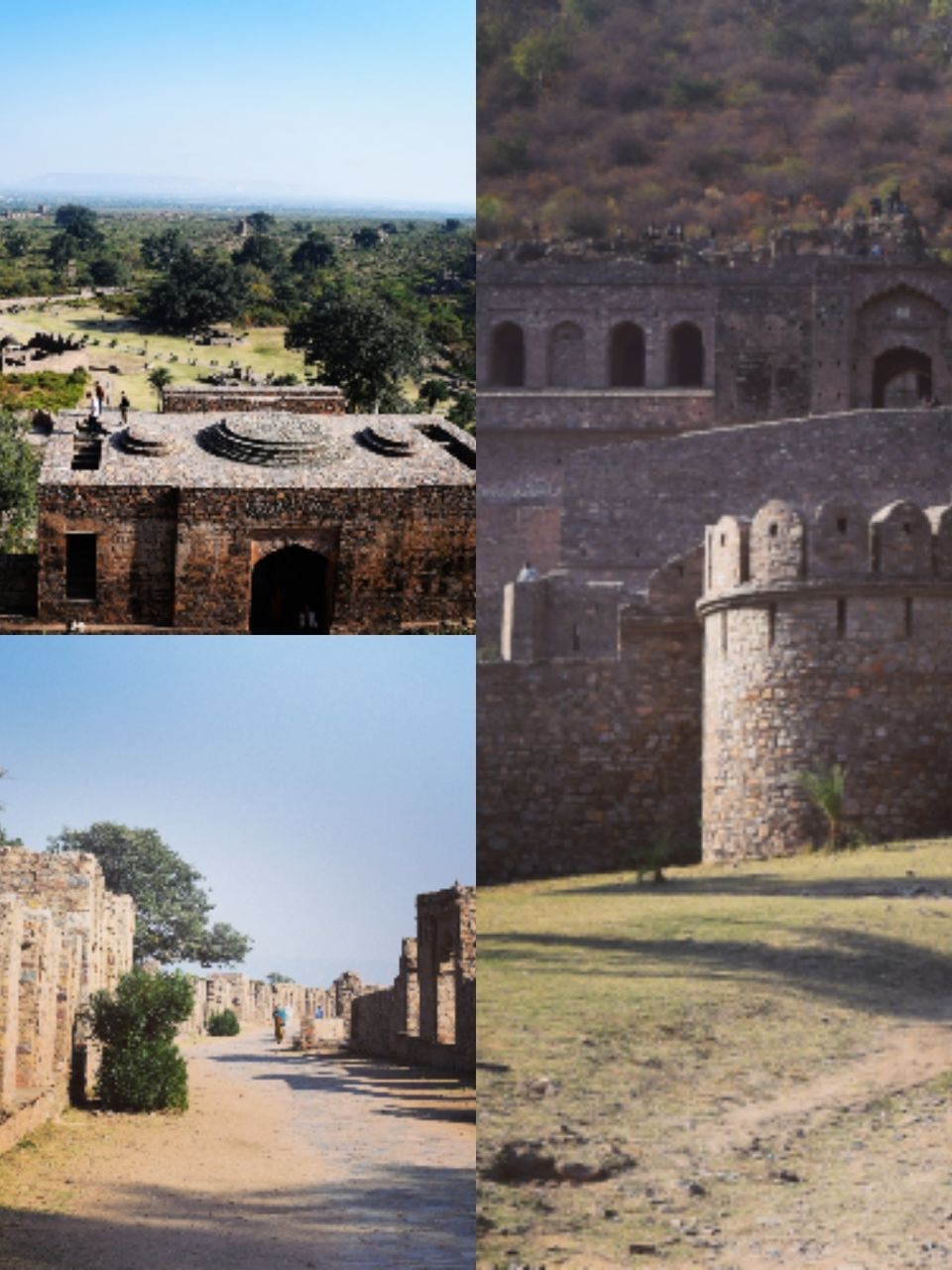 Notorious as India's most haunted place where even Government has prohibited entry after the sundown, Bhangarh Fort has been the victim of negative publicity. It's beauty is what spellbounds one before any cult practitioner can. Bounded by the city wall the remains of which runs till Ajmeri Gate, Delhi, Bhangarh is nestled peacefully between a number of temples.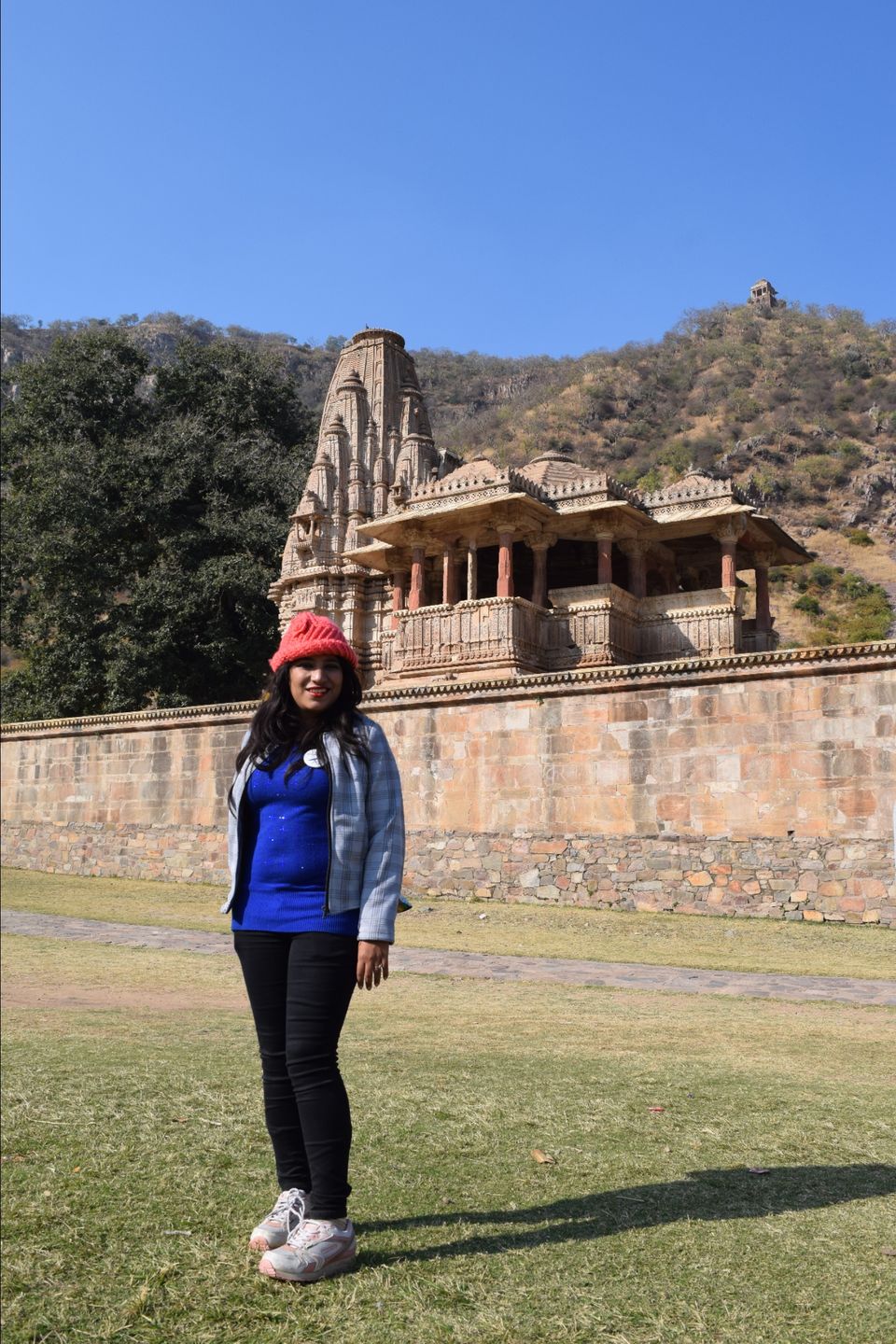 As soon as we enter, the threshold of Bhangarh, we are faced with a temple of Lord Hanuman, the deity known for scaring away the evil forces. The paradox of the existential self begins to wonder how ghosts can continue  to reign over their empire of Fear when the Gods are standing guards against them. Perhaps these temples are to cast a boundary spell limiting the paranormal activity within the castle and from escaping the premises.
                   Then as we resume our journey to the ruins of Bhangarh city we have to cross the Bazaar from where the legend says the tale of this Haunted castle begins.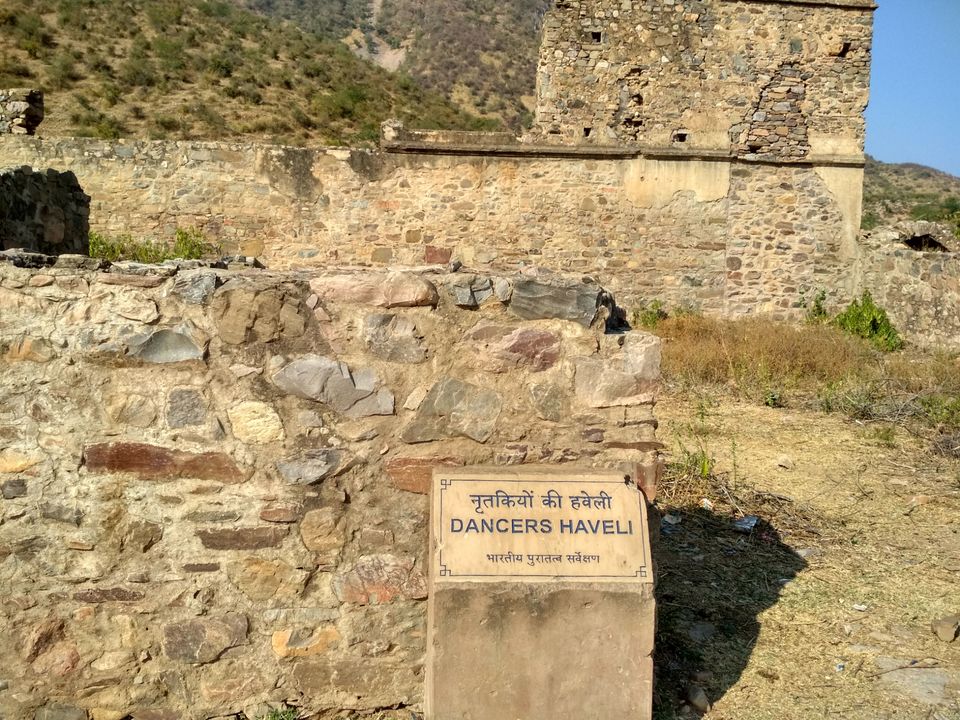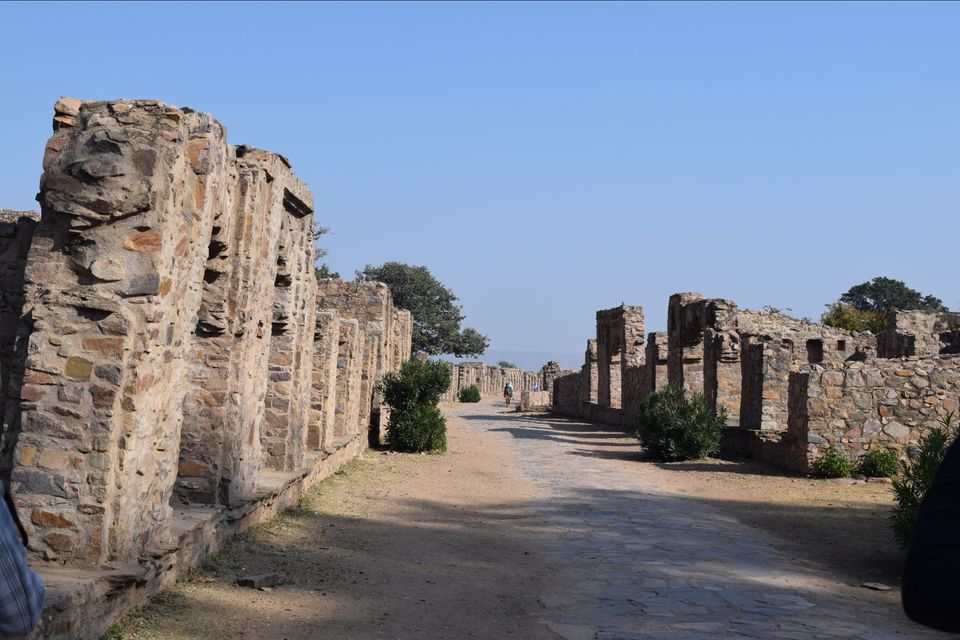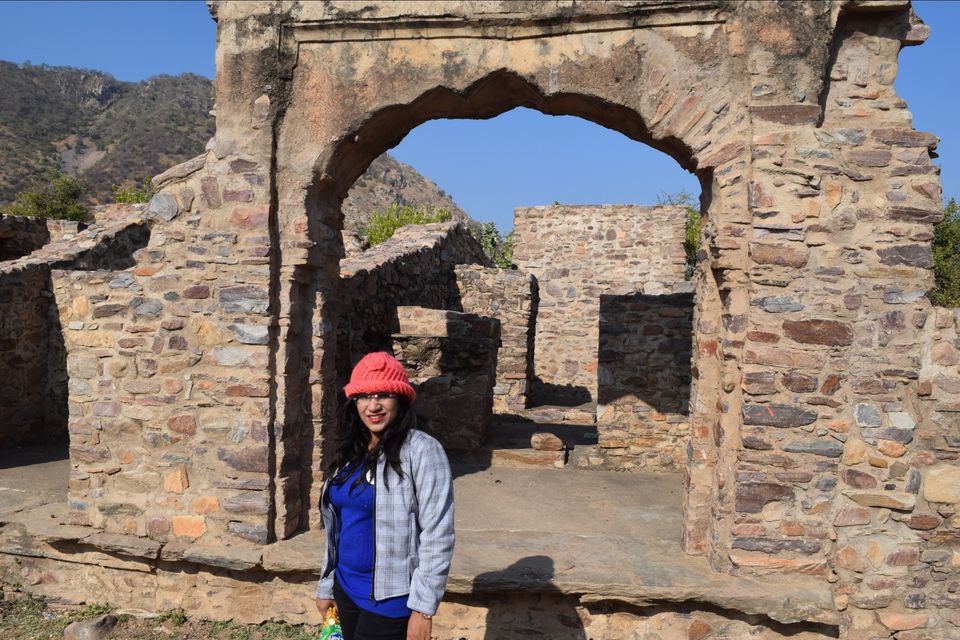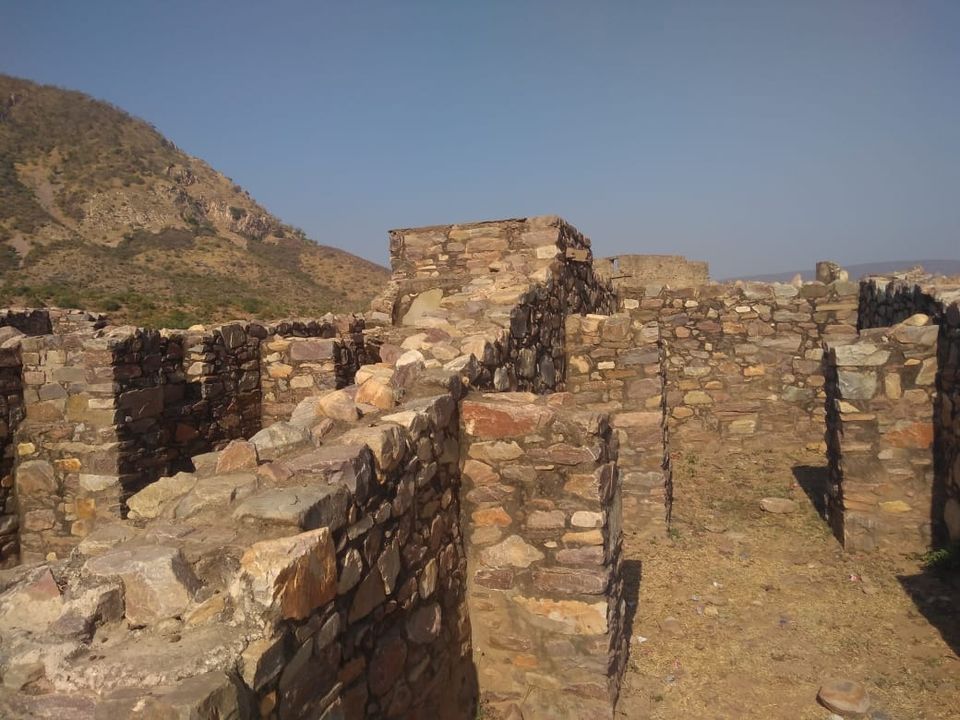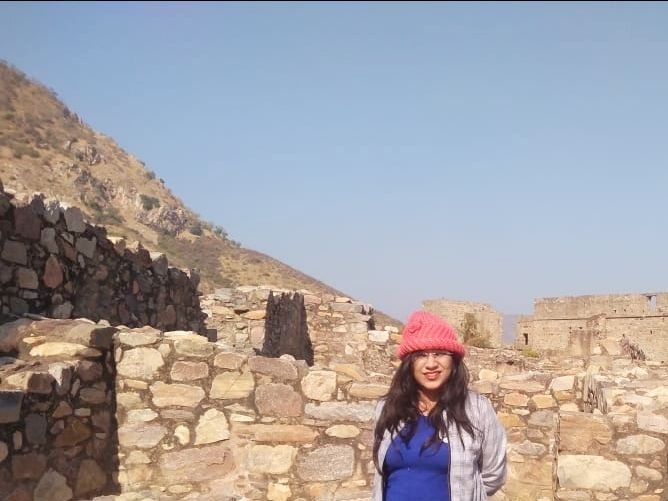 It is said that a cult practitioner charmed the oil that the handmaid to the Princess of Bhangarh brought for her Highness's use. The spell that charmed the oil would have brought the thing it touched to the Tantrik ( cult practitioner) who was equally charmed by the Beauty of the princess. Ironically for him, the Princess came to know about his plan and threw the oil on a rock that at once lifted and crushed the Tantrik beneath it. As he struggled in vain for his life, he casted a destruction and desertion spell on the castle because of which it didn't remain inhabited for long and the entire Kingdom perished soon.  (Quite a Gothic Tale, isn't it?)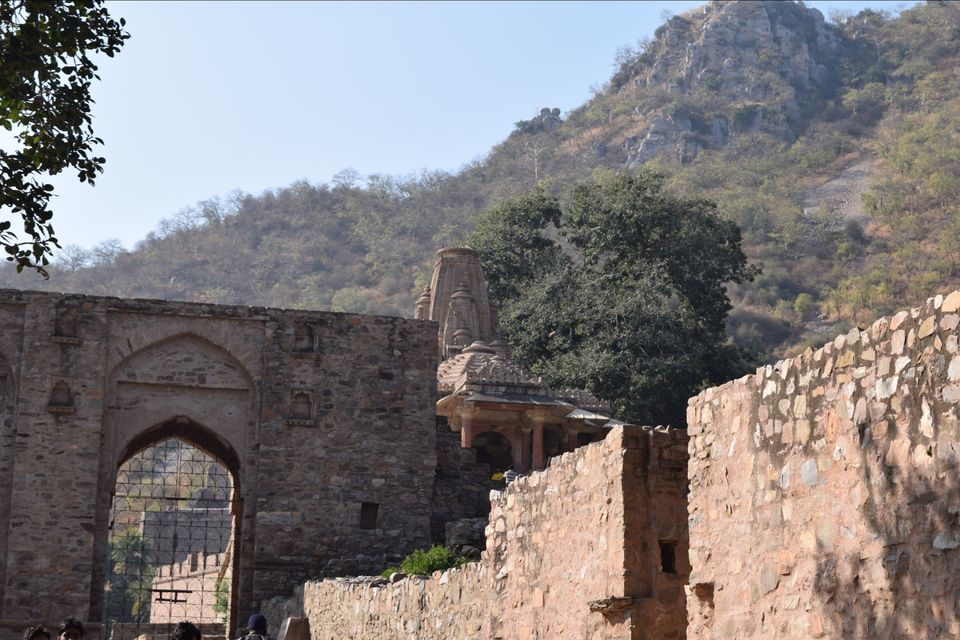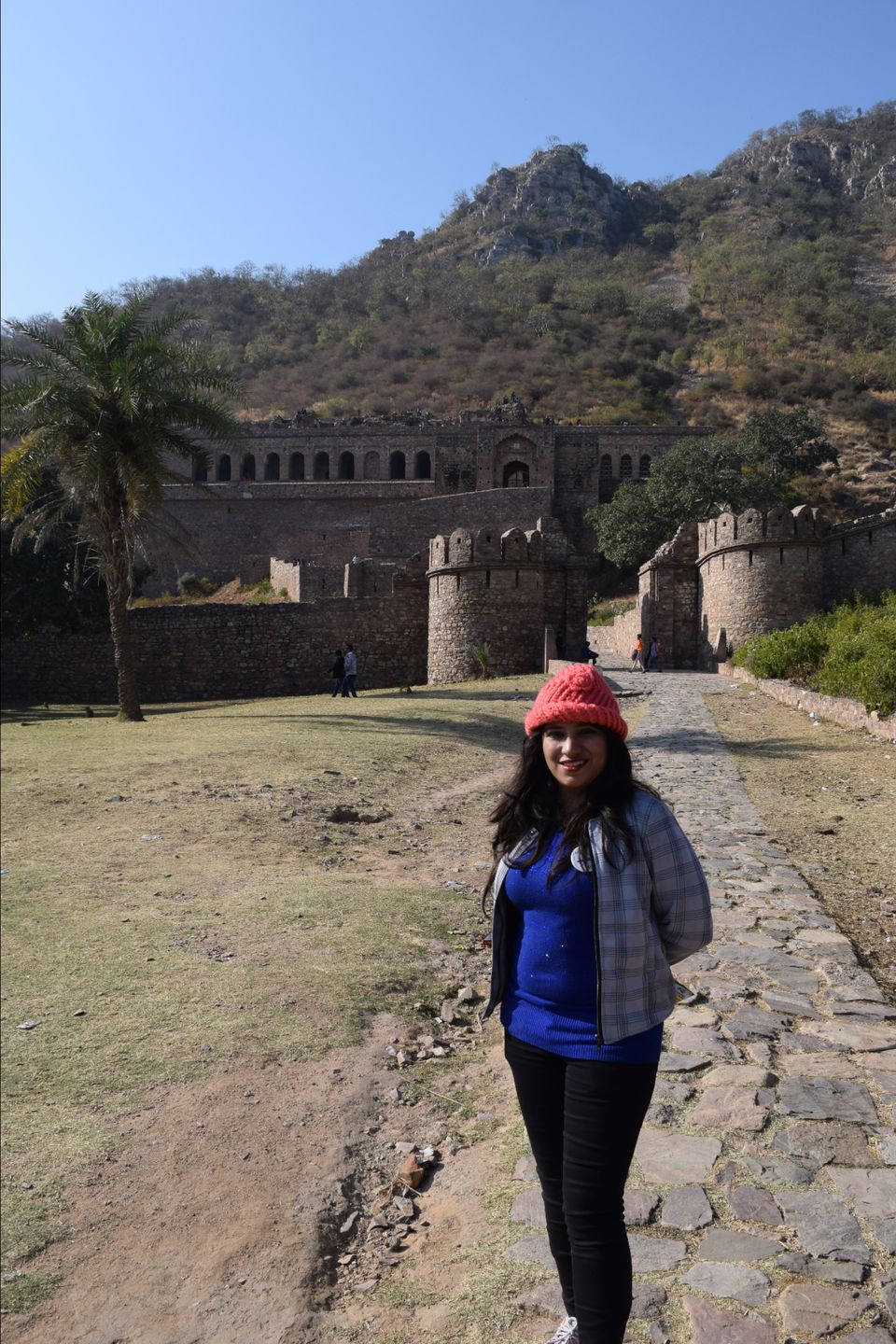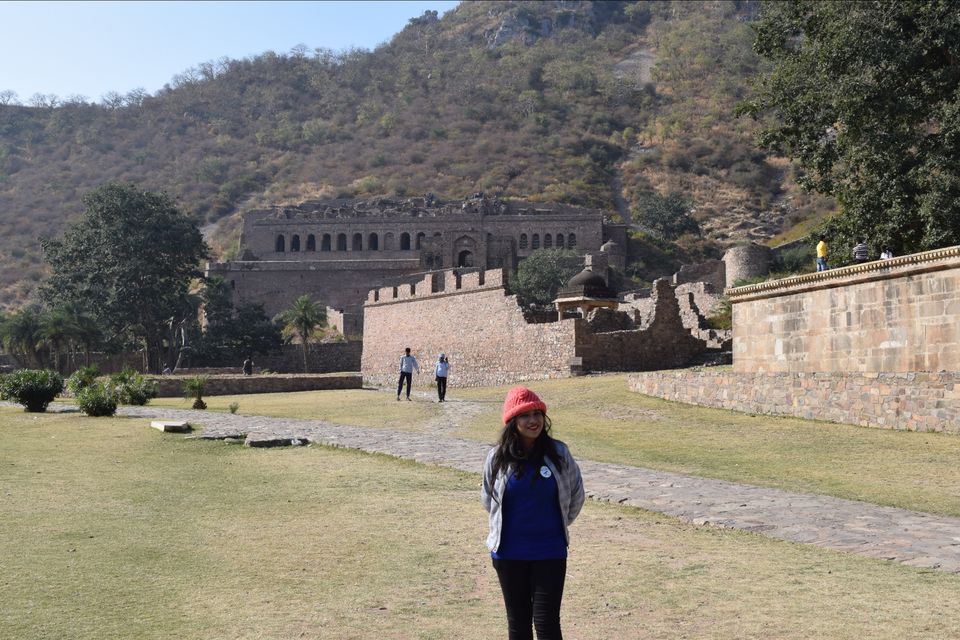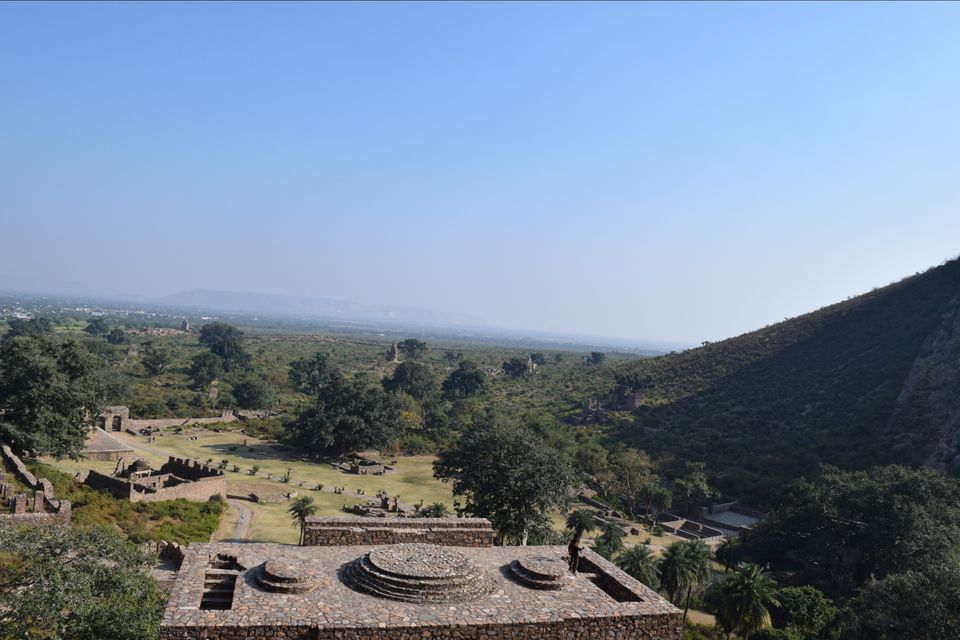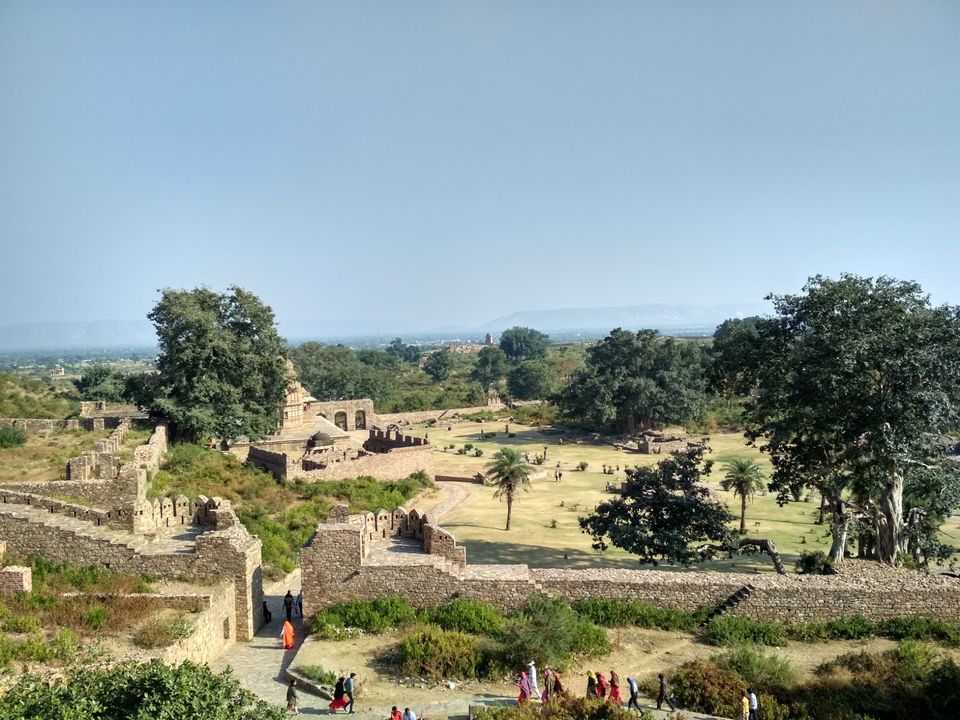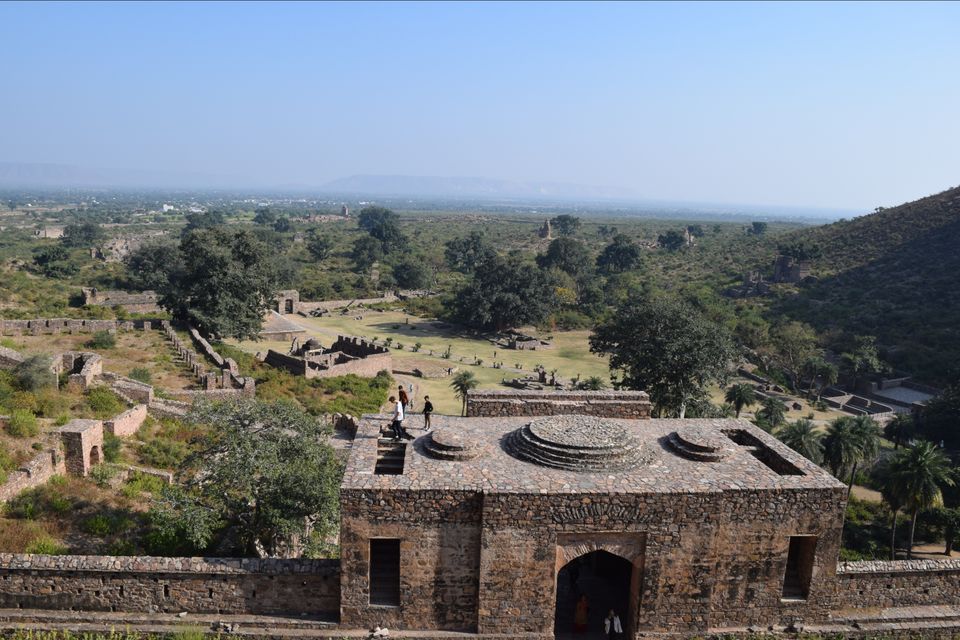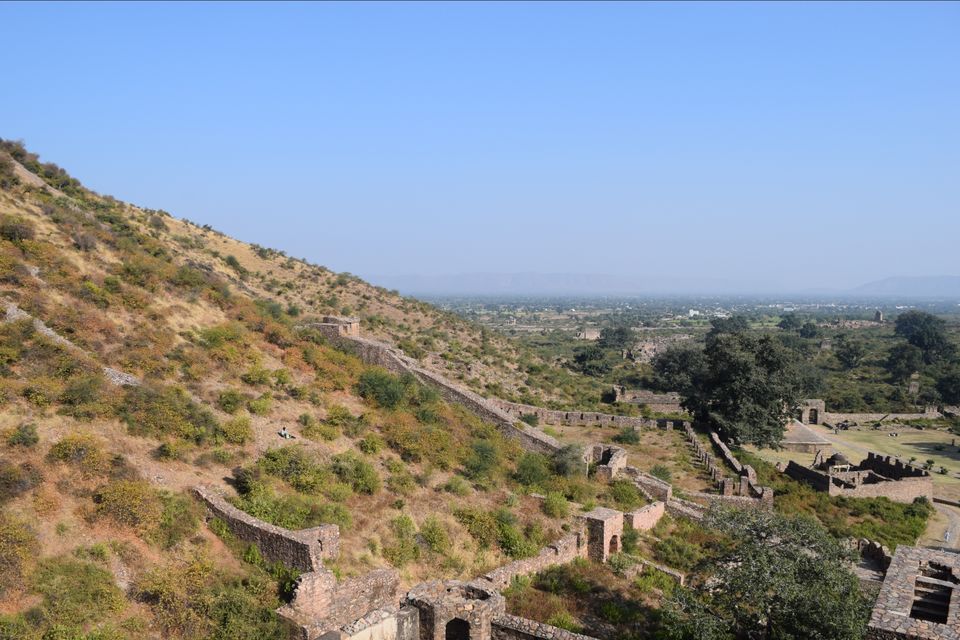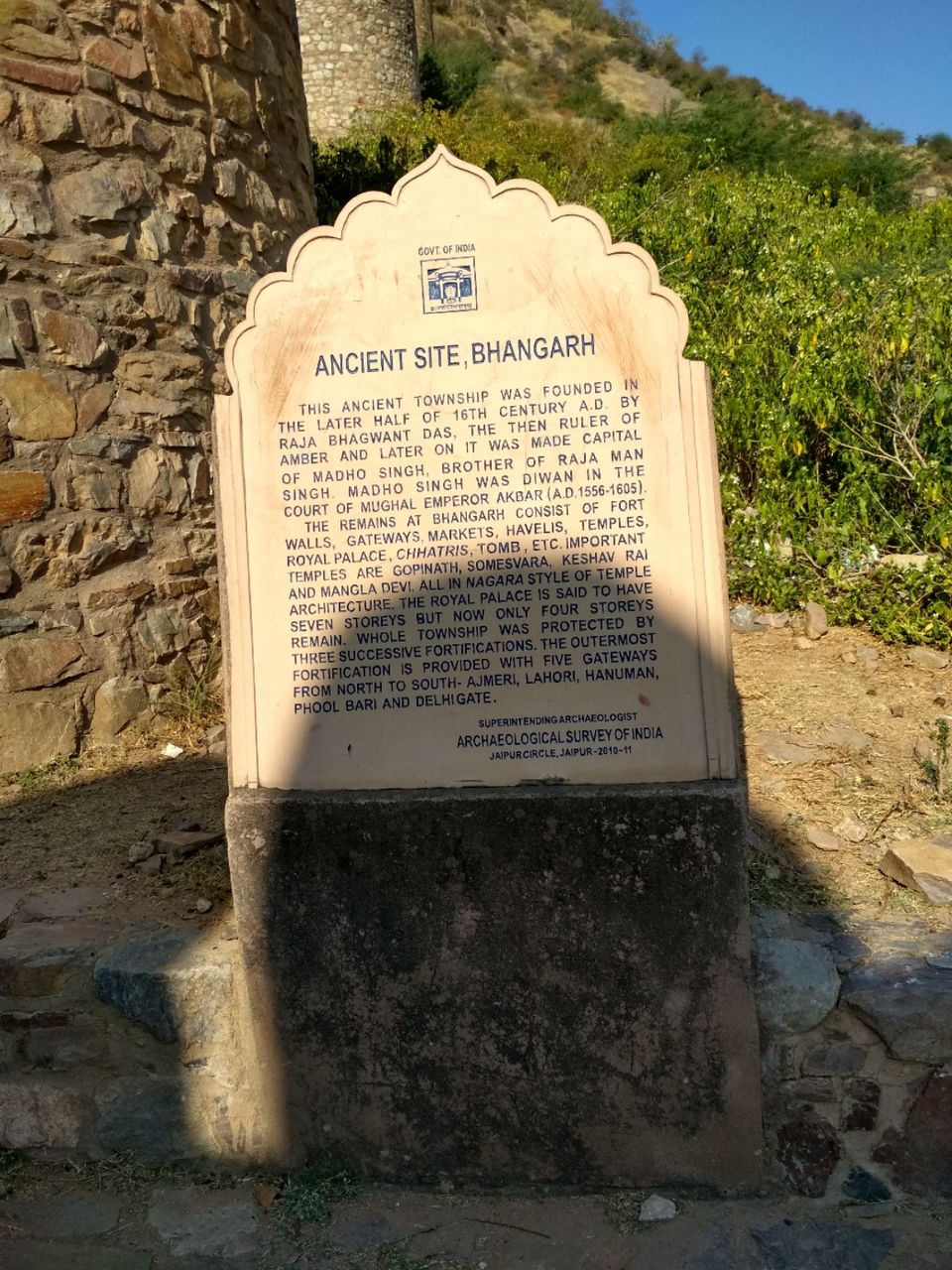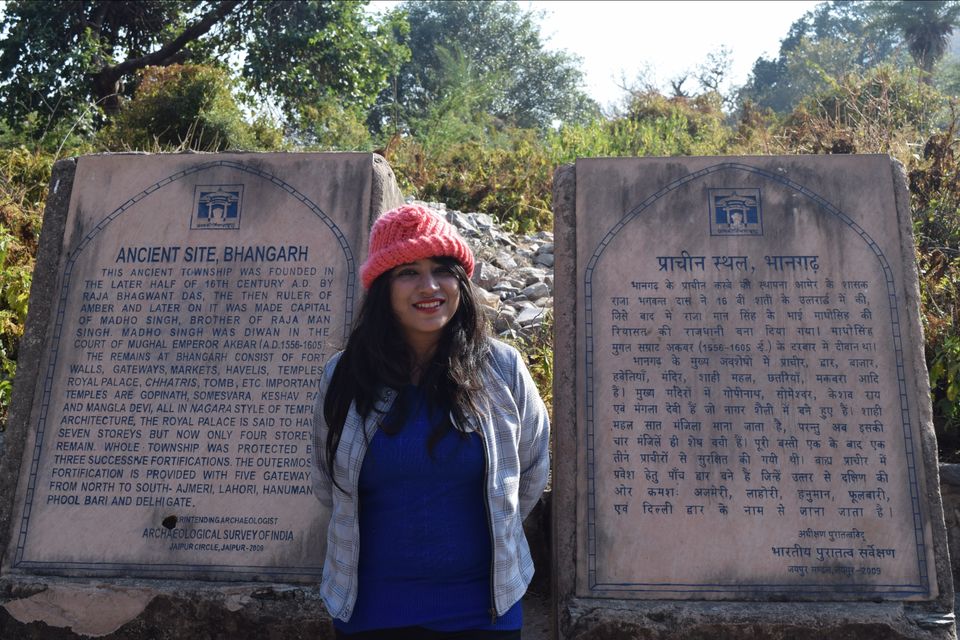 Ever since it's recognition by the Paranormal Society Of India, the place has become a favourite haunt of adventure seekers, ghost hunters and quite surprisingly privacy seeking lovers. This was the milieu of the presence that greeted us at this ghost town but other than that I felt that the Paranormal seekers will be disappointed.
                  However, the place is dangerous due to all the wild animals that visit it's premises in night for shelter, water from nearby lake and food. It also has tricky steps and ascend that might be dangerous in the dark of the night. The following eyes that are often reported might be of the animals that are checking their prey out. So the place can be considered dangerous because of what is "living" inside. (Pun intended.)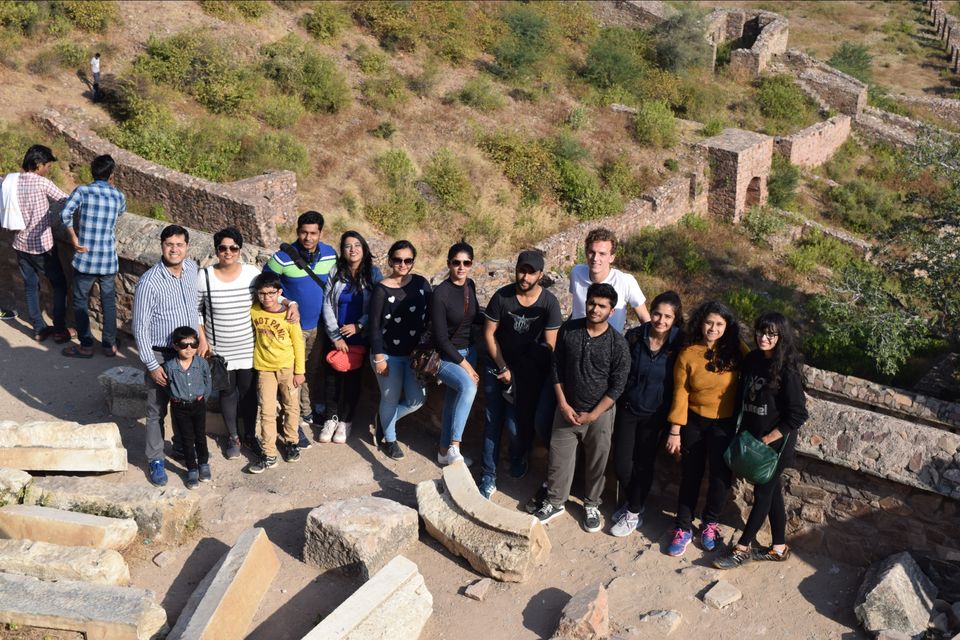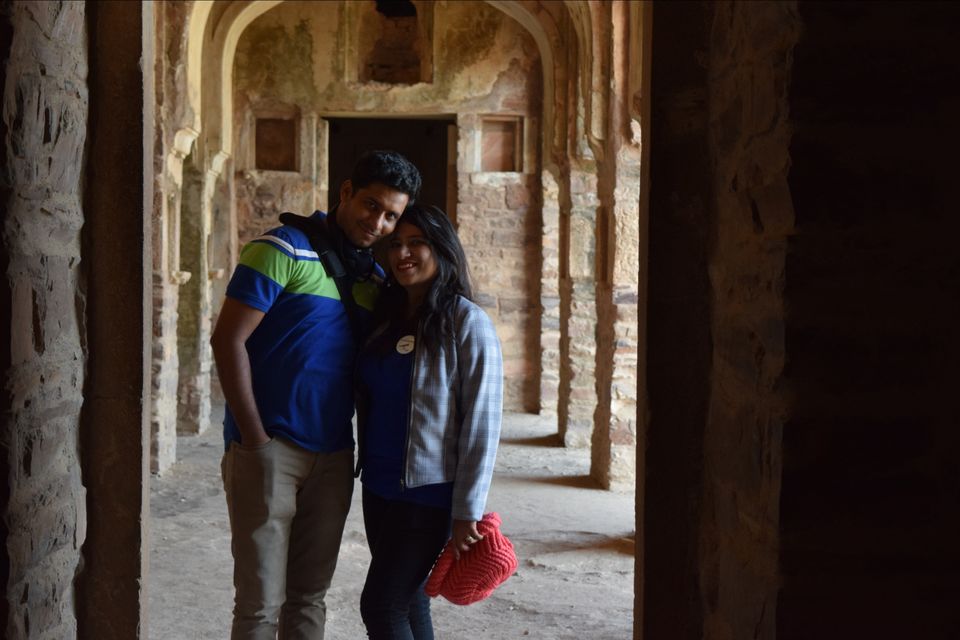 P.S. I did receive a cut from the edgy leaves in broad daylight on my way out when I did question the Paranormal presence ; if it at all mean anything.
#Bespectacled_adventurer
© Nishtha Mishra, 2019